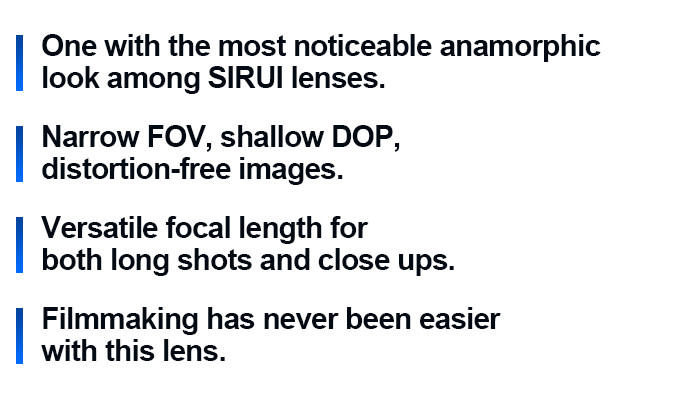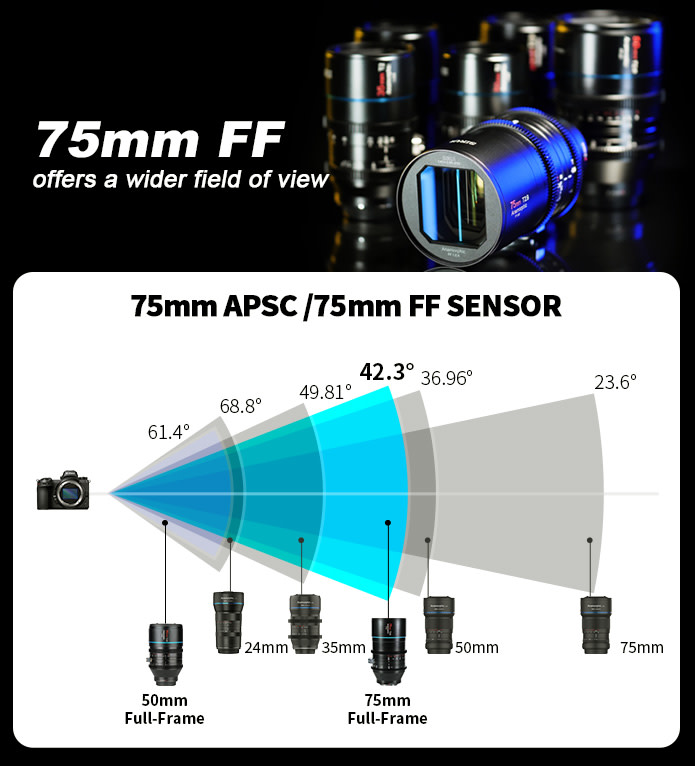 You can get sharp distortion-free images shooting from a distance.
There's a lot more information horizontally in close-up shots, leaving a strong visual impact on the audience.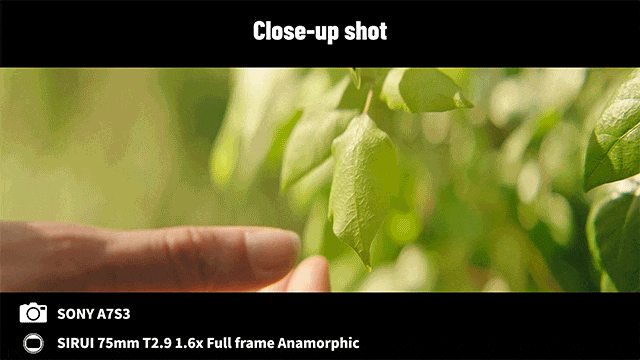 The common aspect ratios of most mirrorless camera sensors are 3:2 and 16:9. If you shoot in 3:2 mode, you'll get a 2.4:1 aspect ratio. Otherwise on a 16:9 image sensor, you'll end up with a much wider 2.8:1 aspect ratio.


An increasing number of monitors today come with a 1.6x de-squeeze capability, which allows filmmakers to see proper images while shooting. With more brands joining the "1.6x de-squeeze" club, SIRUI full-frame lineup is seeing a brighter future ahead.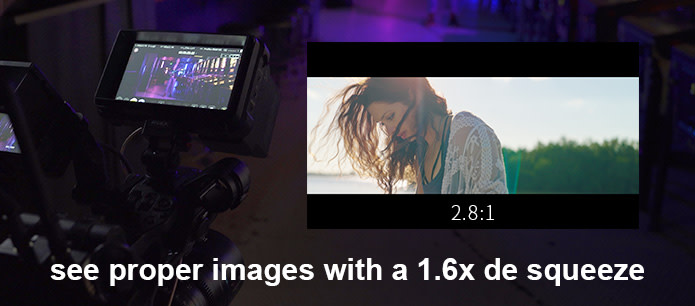 You'll have no problem getting super crisp wide-screen shots on this lens (ready for 8K shooting), with the subject being exceptionally sharp yet the background soft and natural. 

Point the lens at a light source to get a horizontal blue lens flare that the anamorphic lens is famous for. The subtle and natural blue streaks stand out for adding a Sci-Fi ambiance to your shots without being too aggressive.

Due to the 1.6x squeeze factor, light spots in the distance are vertically stretched into pleasing oval bokeh.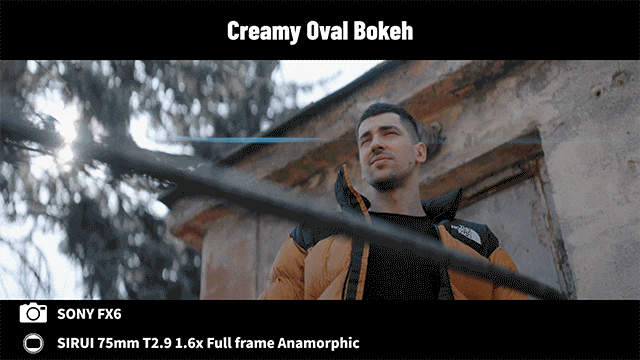 Soft and creamy background blur further separates the subject, delivering a flattering cinematic look to your shots.

Distance is not a thing to worry about. When shooting with this lens, things in the distance seem to be zoomed in to form a close connection with the subject, offering a unique sense of compression.


Focus breathing is well contained. You can hardly find a zooming motion to the shot while racking focus. Changing focus can be really quick and precise for this lens.


As with the 50mm lens, 75mm features a full metal body and an 82mm filter thread.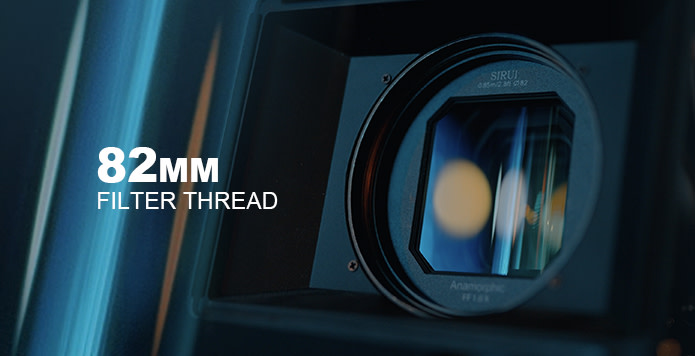 A 1/4"-20 threaded hole at the bottom provides the lens with additional support.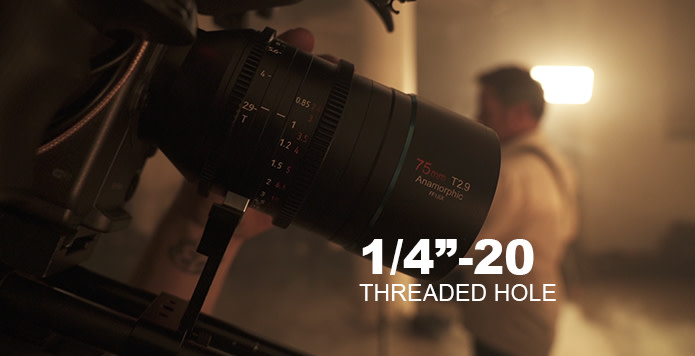 Focus and aperture rings are geared with the same position as the 50mm for easy lens switching.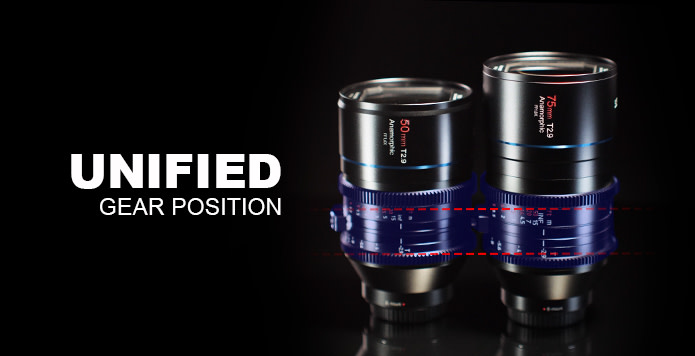 Both rings present moderate friction for smooth pull.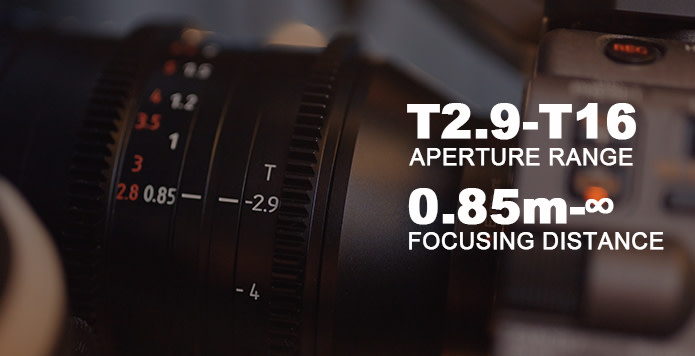 The focus ring features a dual scale with both feet and meters, so the focus puller, the shooter, and the assistant can read the value from different positions.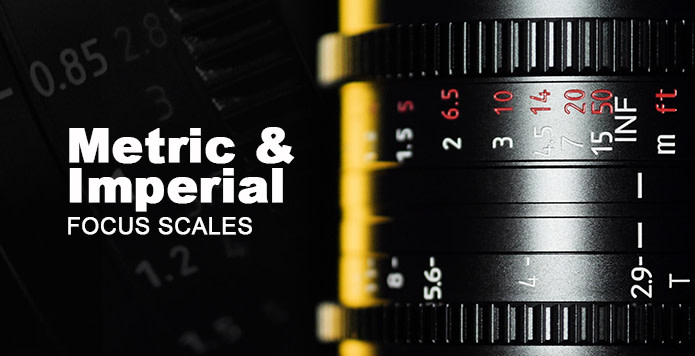 Want to have your ideas precisely conveyed to the audience? Want to have the subject and background presented more subtly? Then 50mm T2.9 plus 75mm T2.9 would be a great combination you don't wanna miss.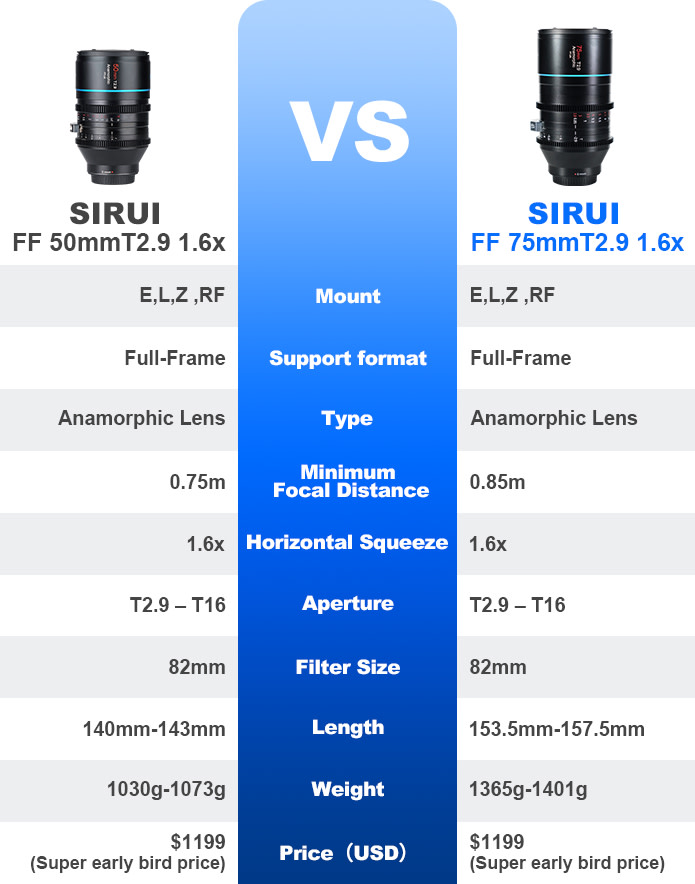 Given the rise in popularity of full-frame mirrorless cameras, this lens offers four native mounts, including RF, L, E, and Z mounts, compatible with most full-frame mirrorless and cinema cameras on the market.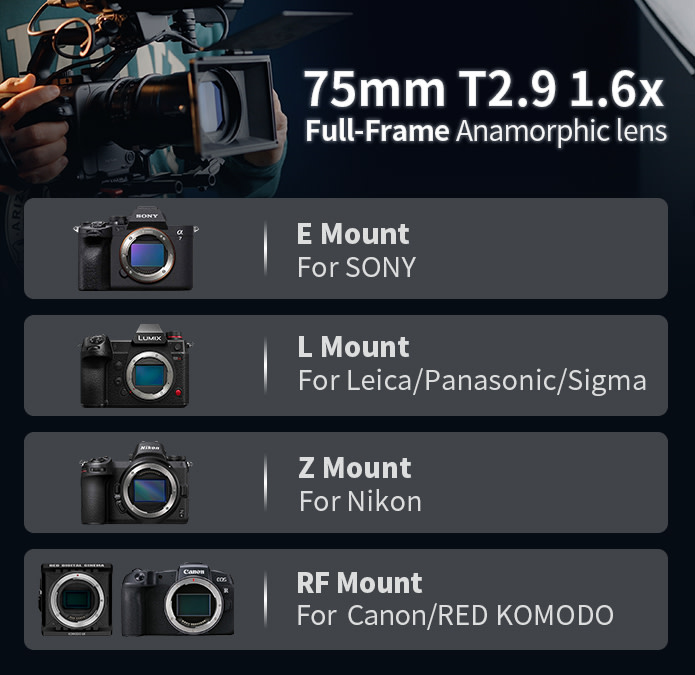 SIRUI 75mm full-frame anamorphic is designed for filmmakers with compatible mirrorless and cinema cameras, suitable for use on productions ranging from independent to studio films.