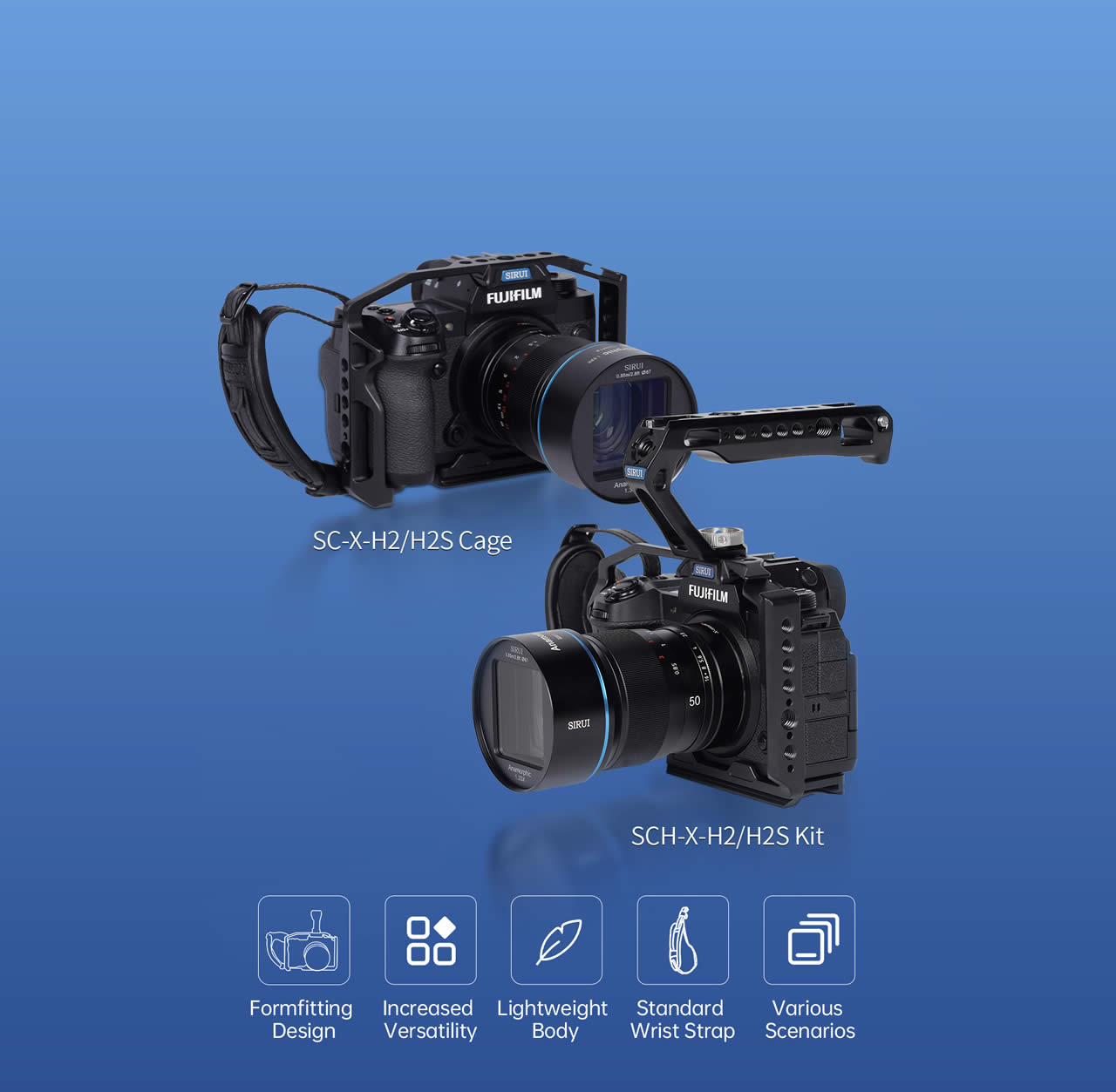 SIRUI
Full Camera Cage
for FUJIFILM X-H2/X-H2S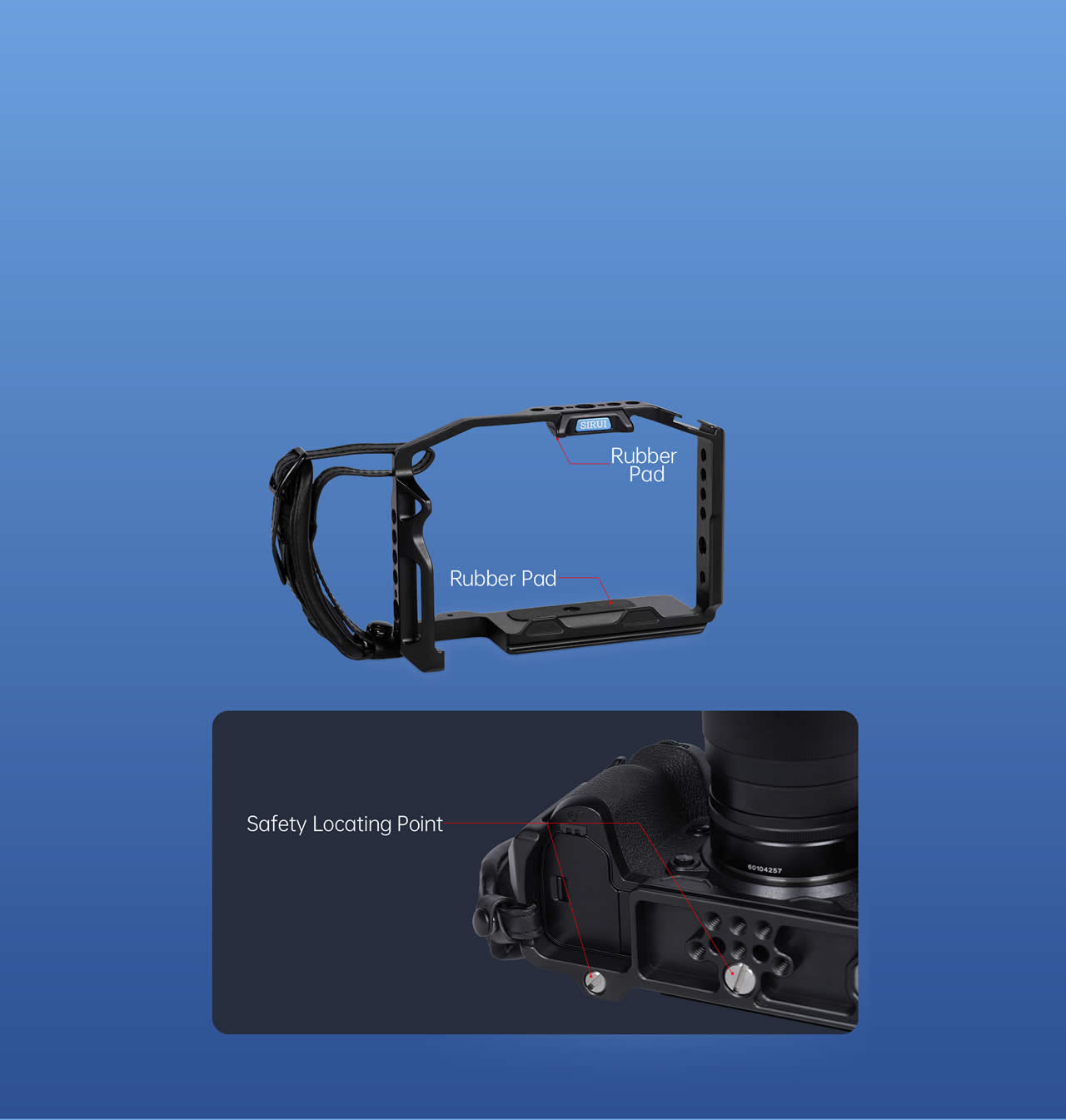 Full Protection
This full camera cage for FUJIFILM X-H2 and X-H2S cameras is constructed with durable aluminum alloy.
With two safety locating points at the bottom, you can rest assured that your camera will be securely mounted. The rubber pads prevent the camera from getting scratched or damaged. The tailor-made design of this cage allows easy access to all of your camera's controls.
*Please loosen the screws before mounting the camera.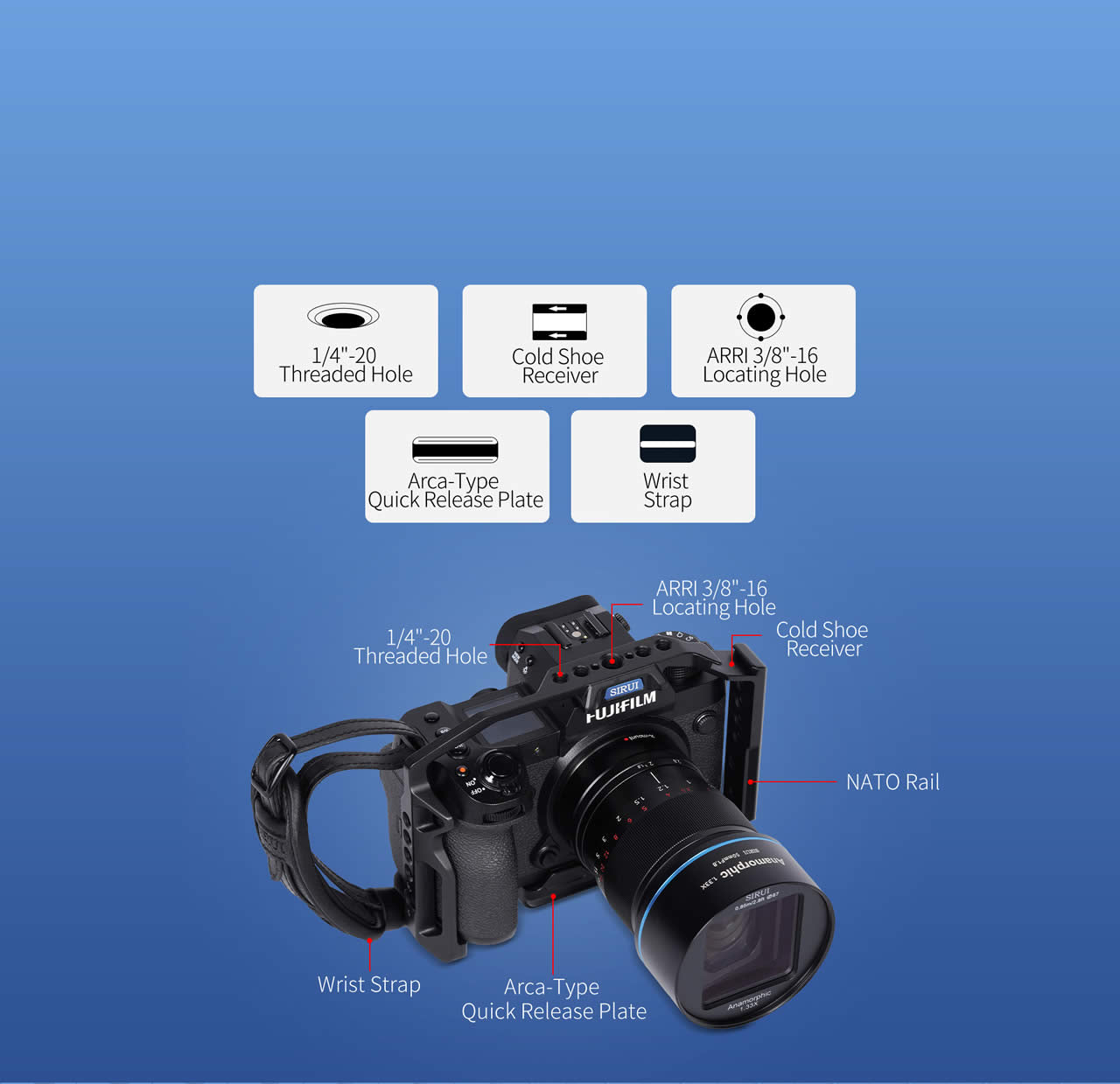 Increased Versatility
This cage features multiple 1/4''-20 threaded holes, ARRI 3/8''-16 locating holes, cold shoe receivers, and NATO rails for mounting accessories such as microphones, monitors, lights, and handles.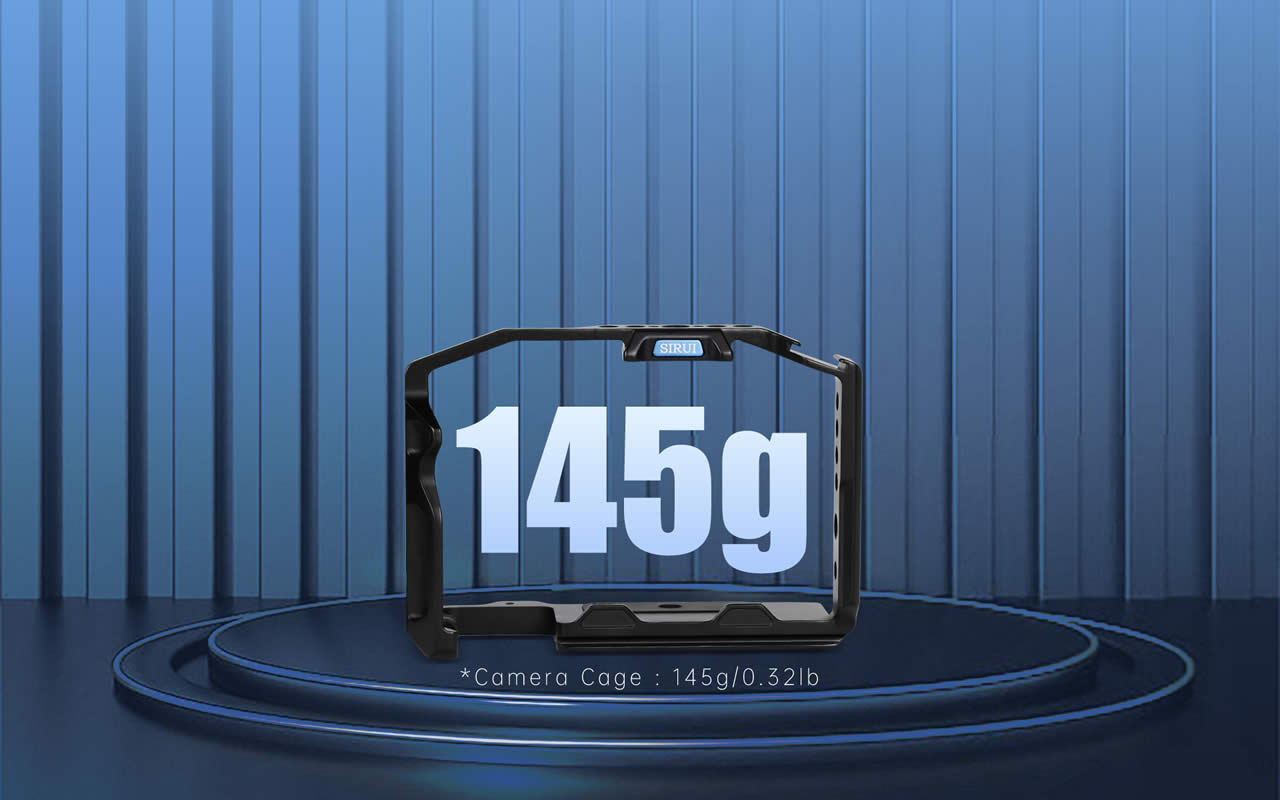 Lightweight Body
The hollow-out design makes this cage ideal for quick run-and-gun shooting.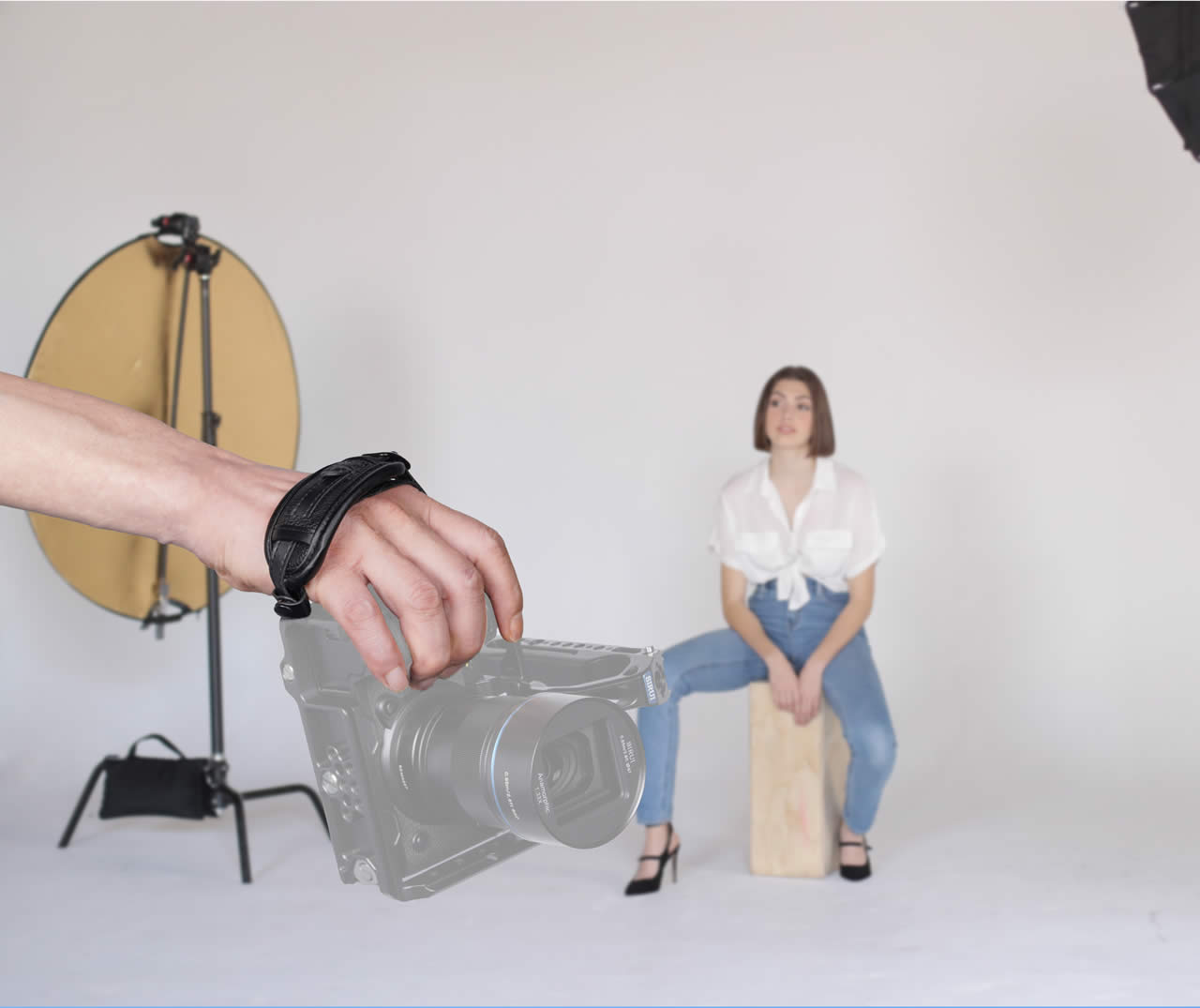 Standard Wrist Strap
The comfortable wrist strap provides a solid grip.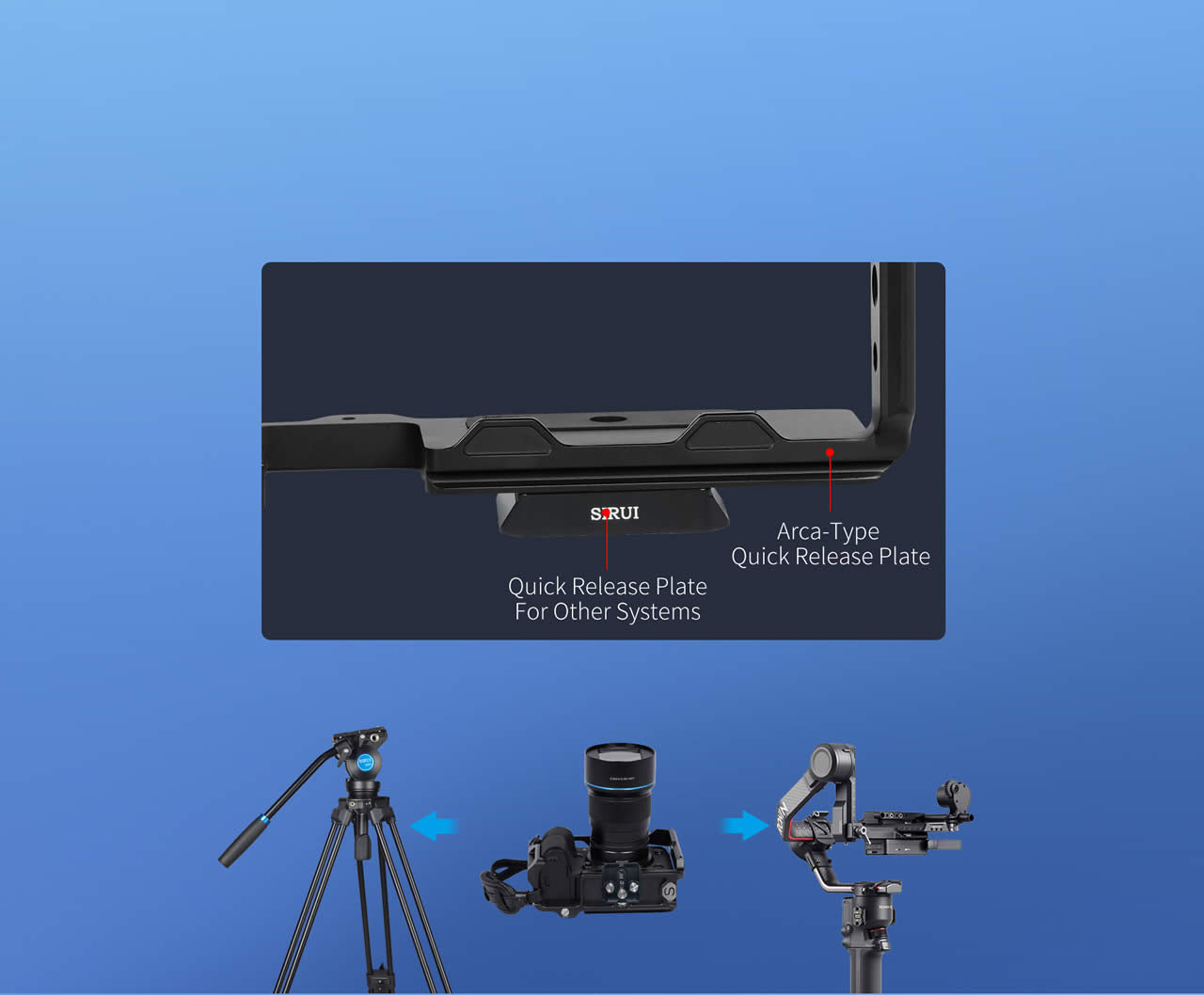 Various Scenarios
This cage comes with two types of quick release plates for easy switching between handheld, tripod, and stabilizer shootings.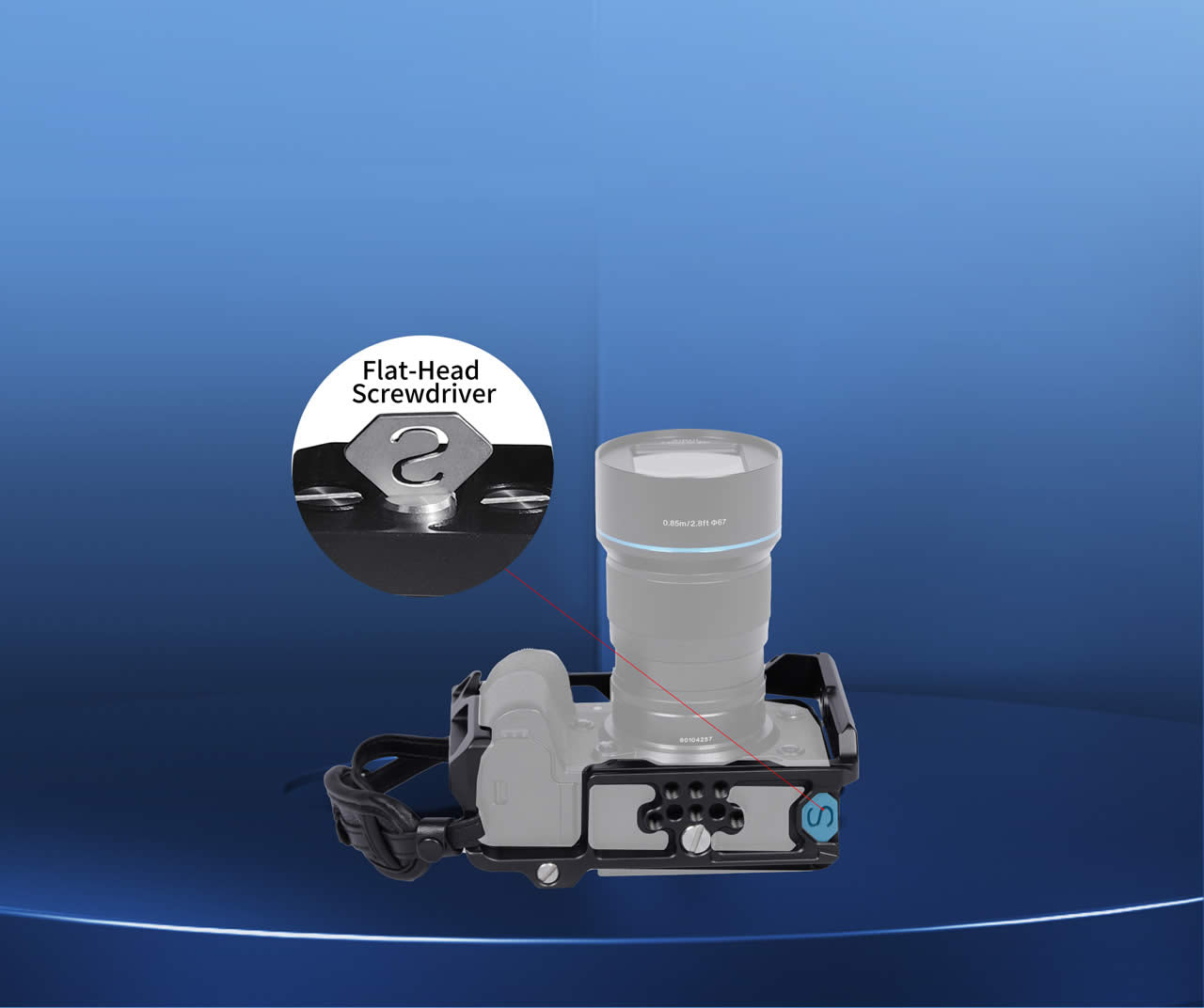 Magnetic Tool
A magnetic flat-head screwdriver is included for effortless screw tightening and removal.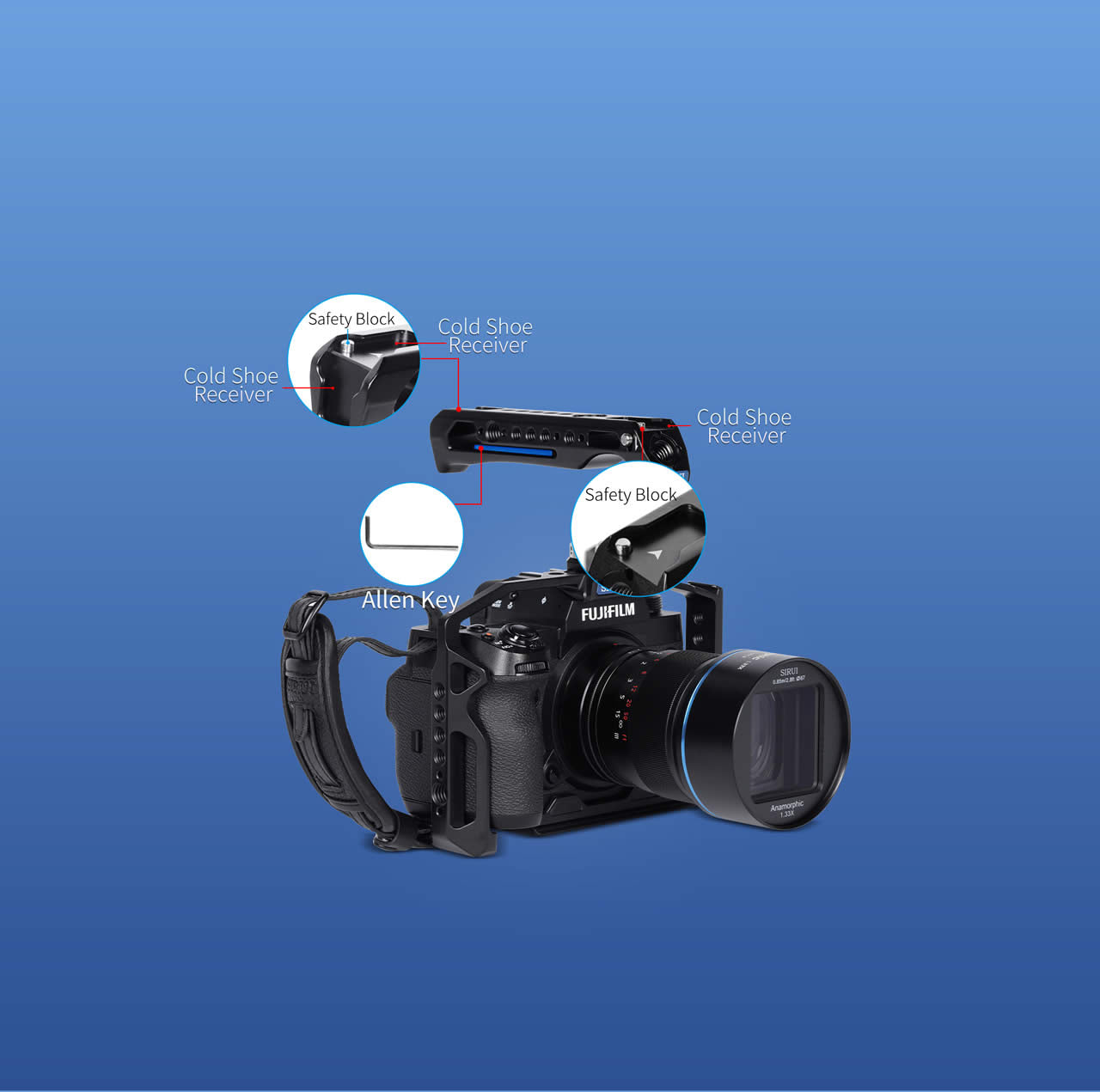 Optional Top Handle
The handle features three cold shoe receivers, two of which have built-in safety blocks. Additionally, there is a dedicated slot for storing the Allen key.
*Please loosen the screws before mounting the camera.