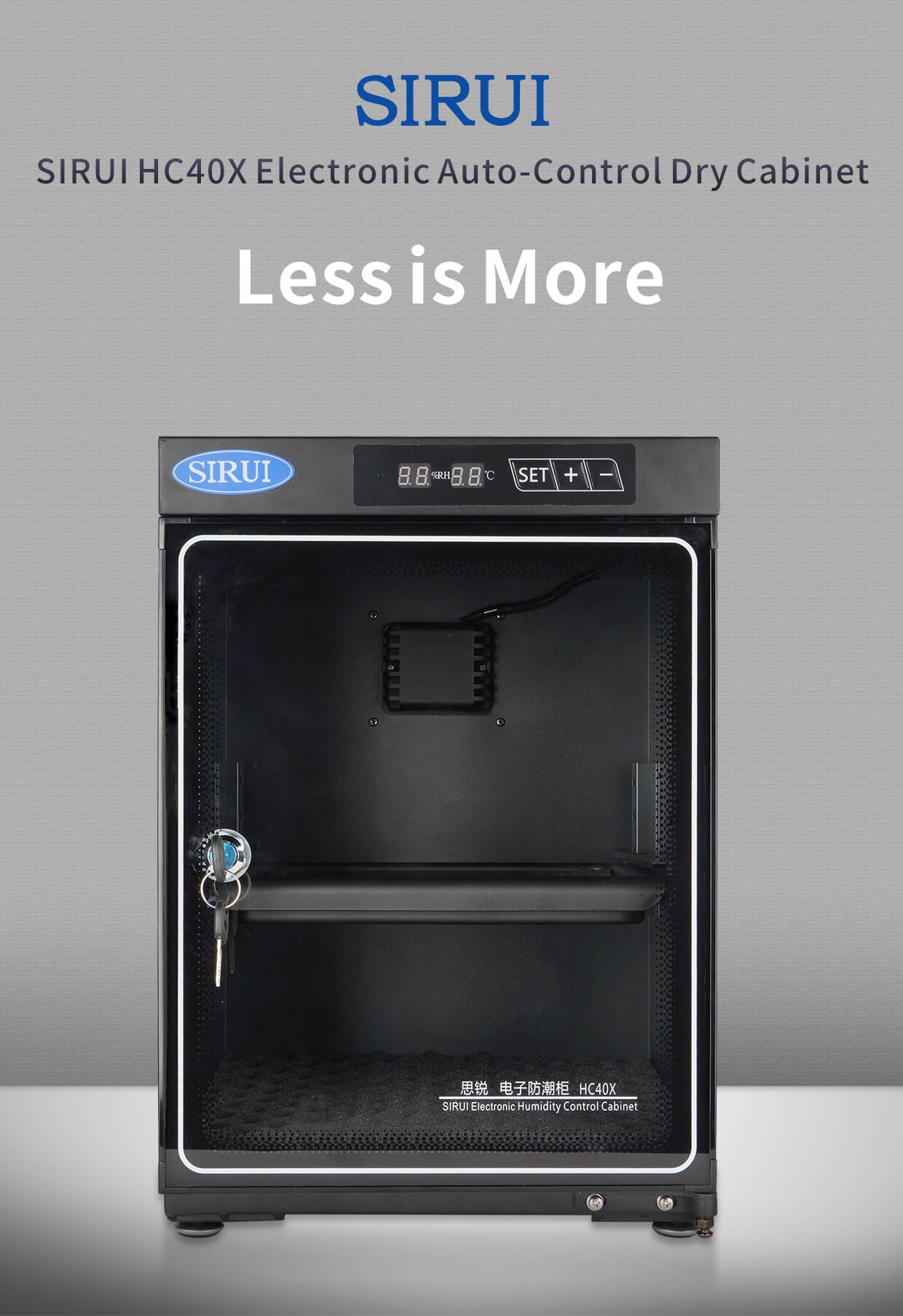 Why Choose SIRUI HC40X Cabinet?
The high humidity environment can easily cause irreversible damage to your precious collections such as lenses, antiques, paintings and calligraphy. So what is the most reliable moisture-proof solution? SIRUl is going to give you the answer.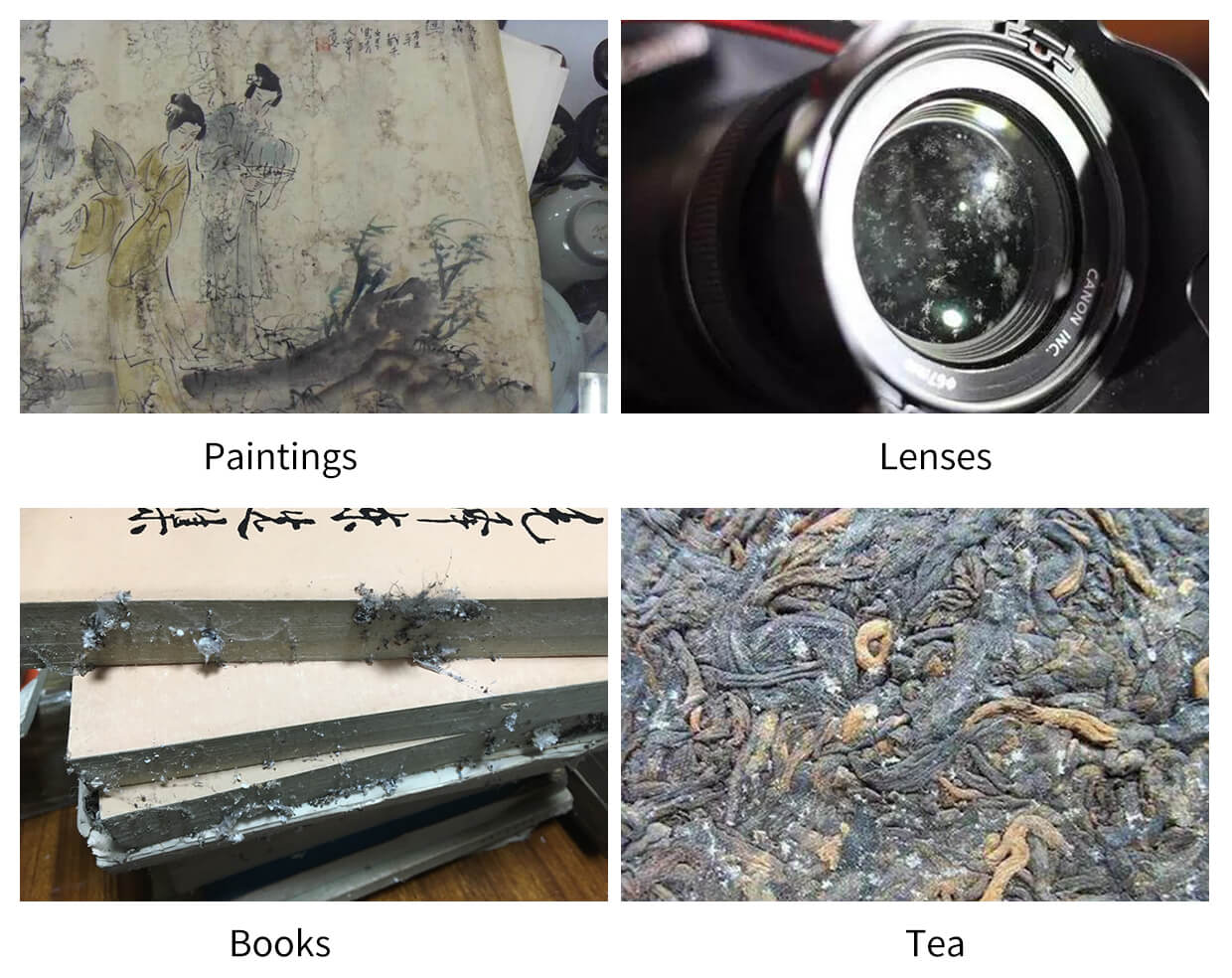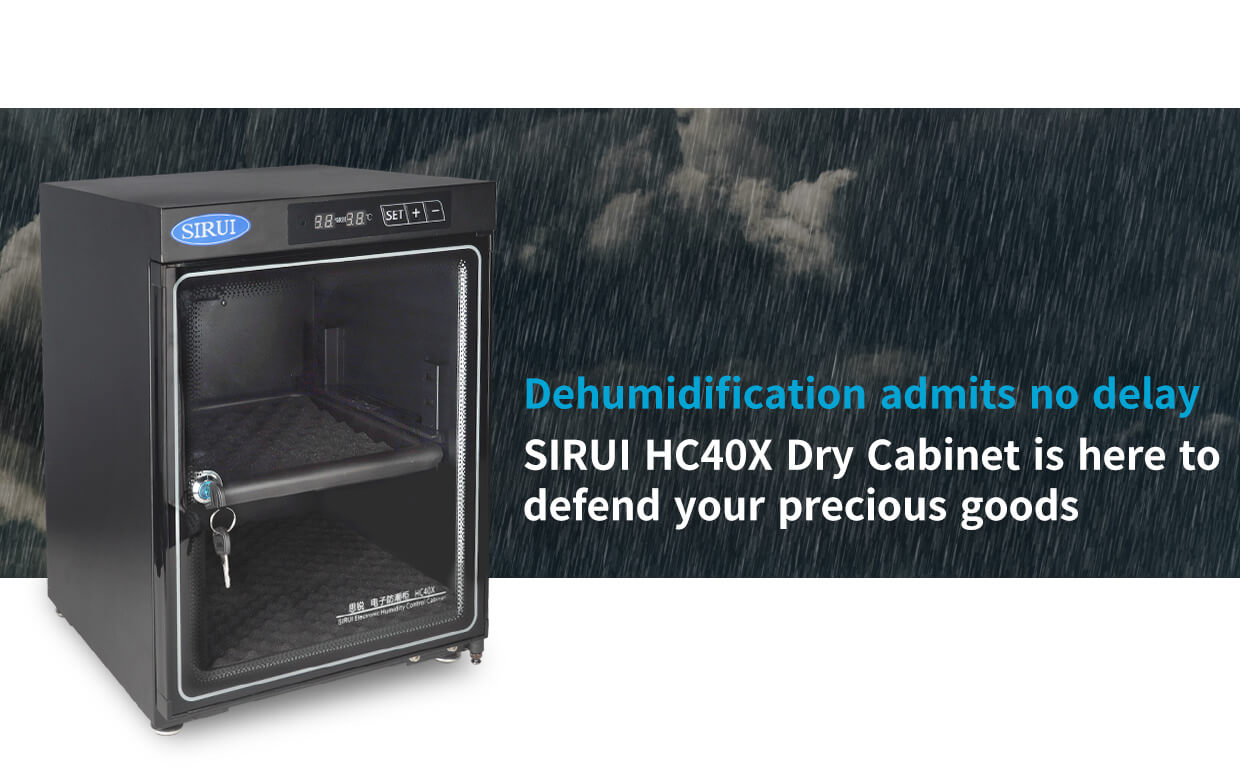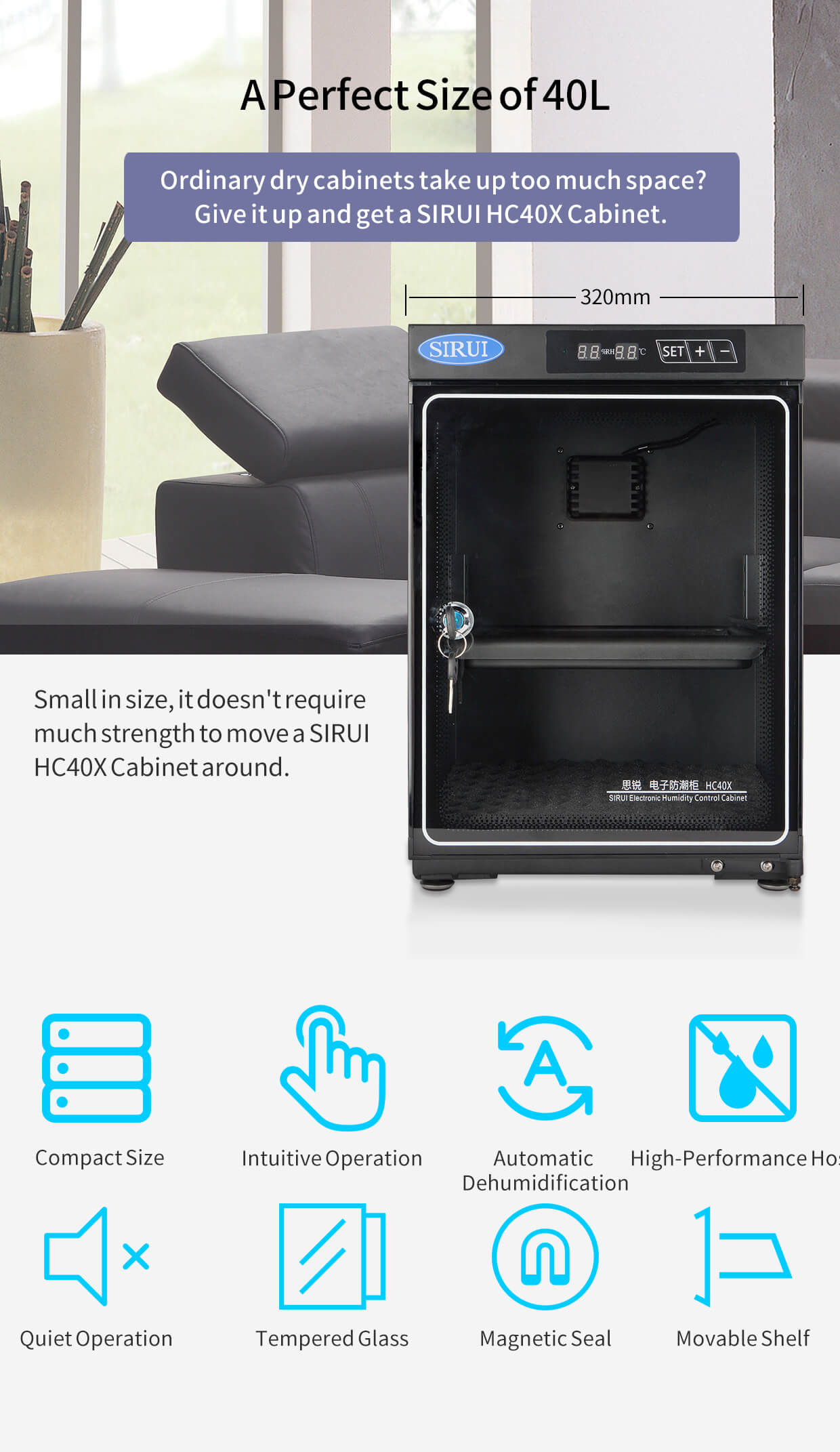 High-Performance Host
To prevent mold, rust, deformation, etc. of the items stored, the high-performance host adopts programming to automatically dehumidify the cabinet, thereby effectively extend the service life of these items.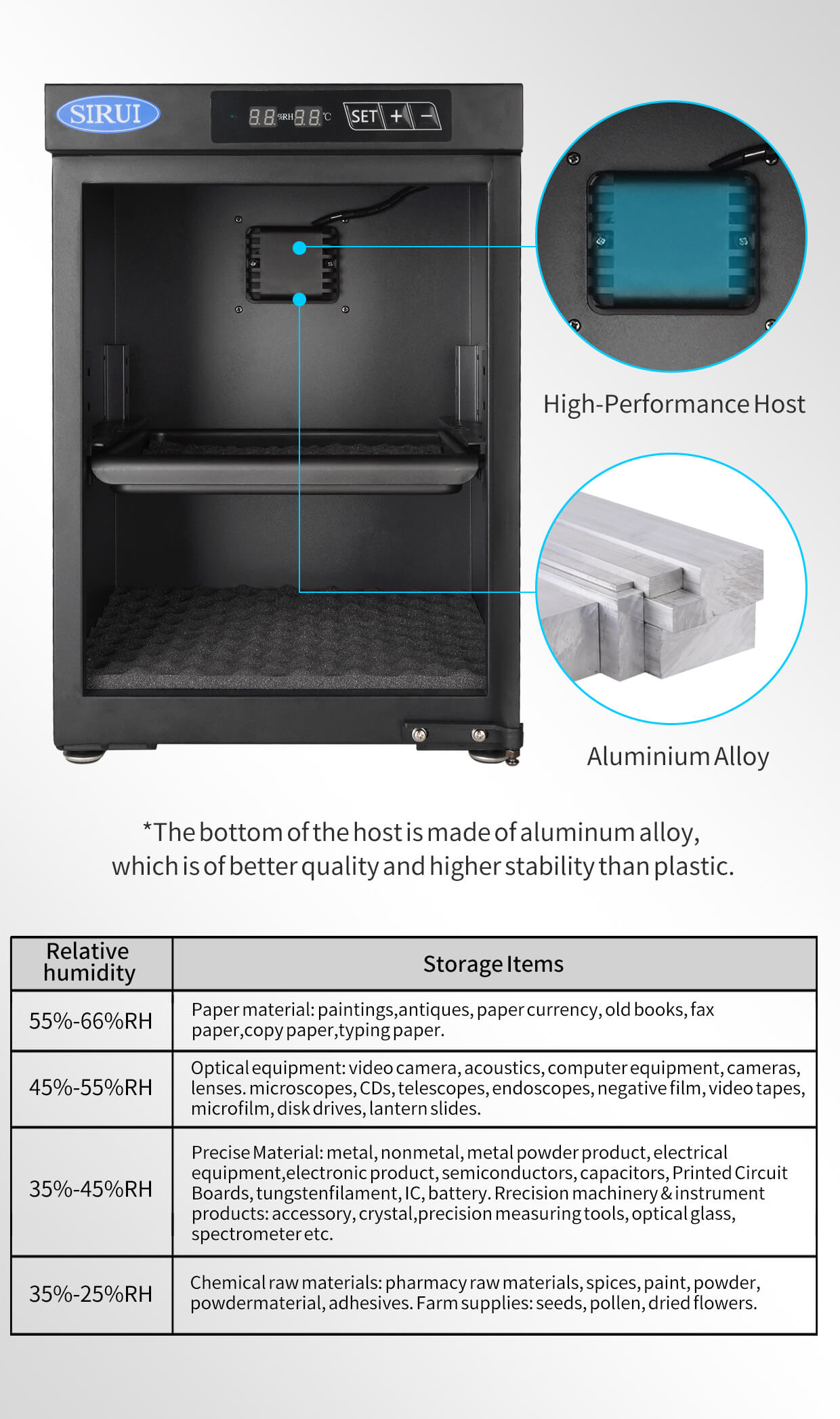 Quiet Operation
SIRUI Dry Cabinet adopts condensation to convert water molecules into' droplets and discharge them out of the cabinet for the sake of dehumidification. The whole process is quiet and energy-efficient.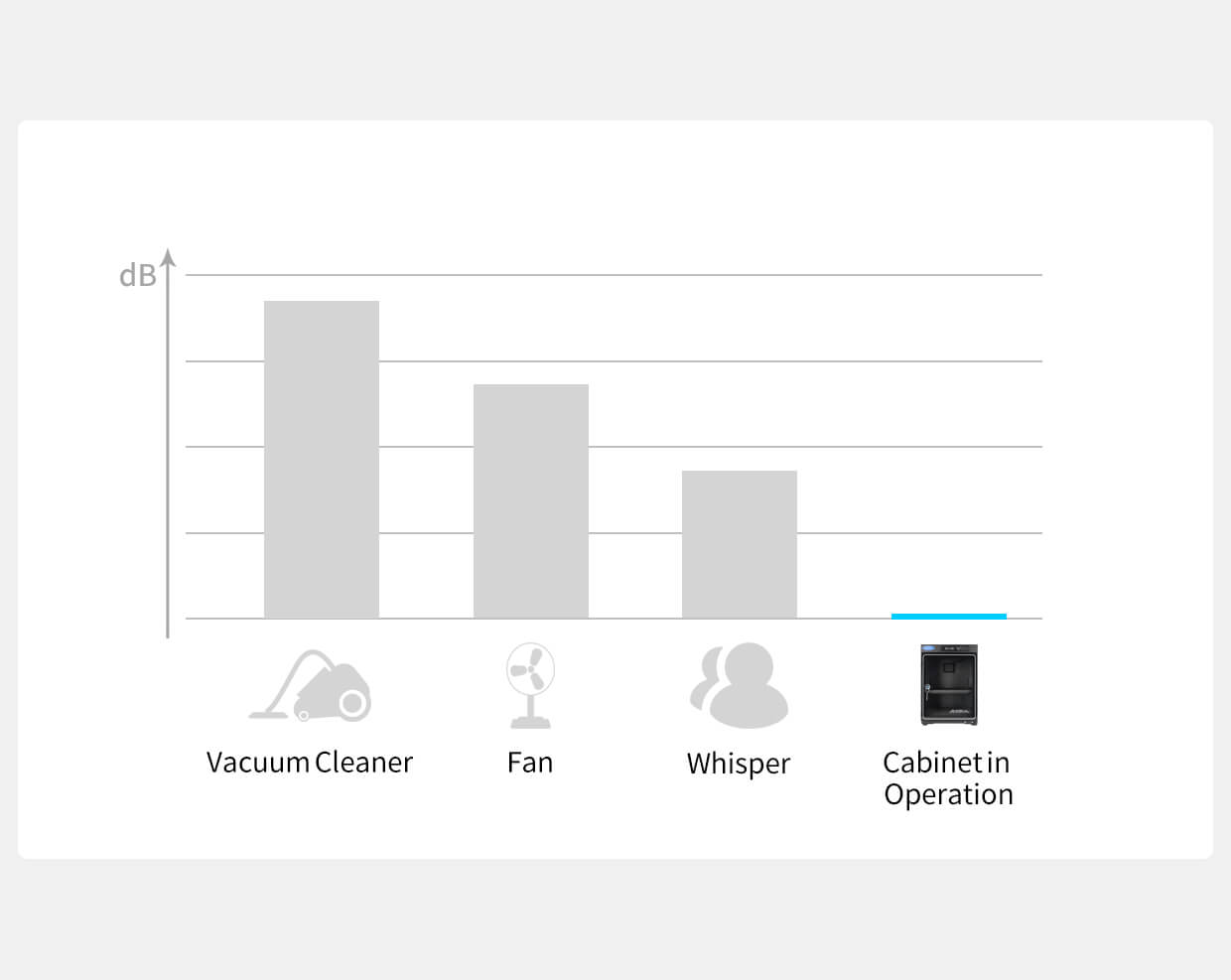 Digital Display
High-precision sensors are installed in the cabinet to send real-time temperature and humidity values to the digital display. The digital panel has only three buttons for intuitive operation.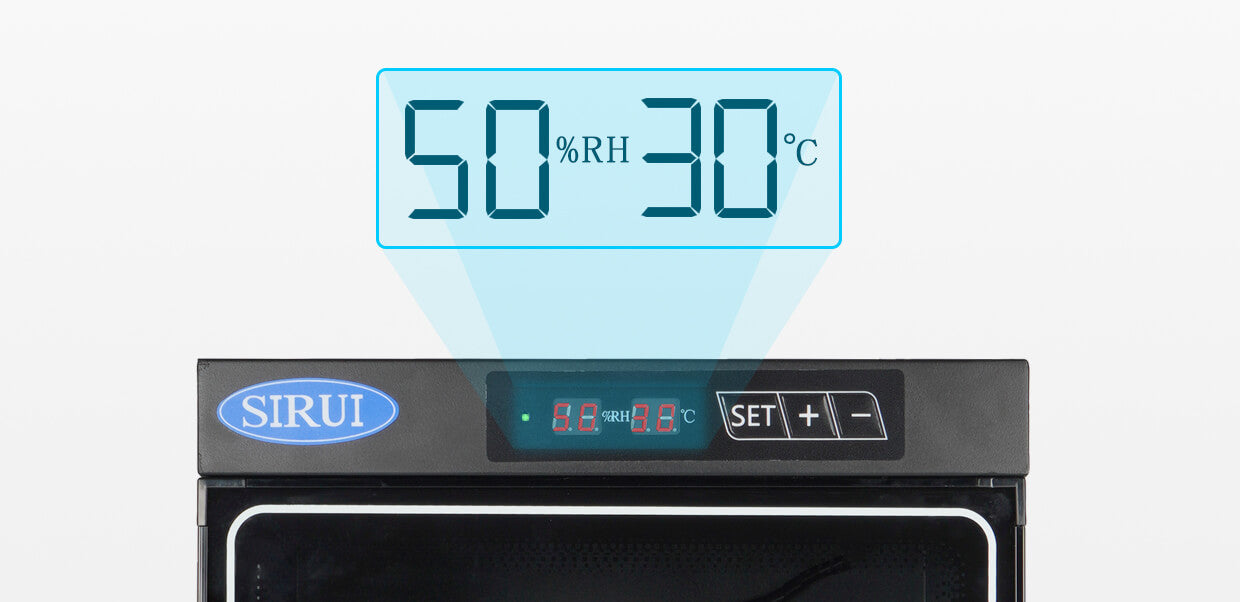 Superior Moisture Resistance
The humidity values can be kept within the setting range for a long time when the cabinet is connected to the power supply. In case of sudden power failure, the cabinet can still maintain low humidity values for hours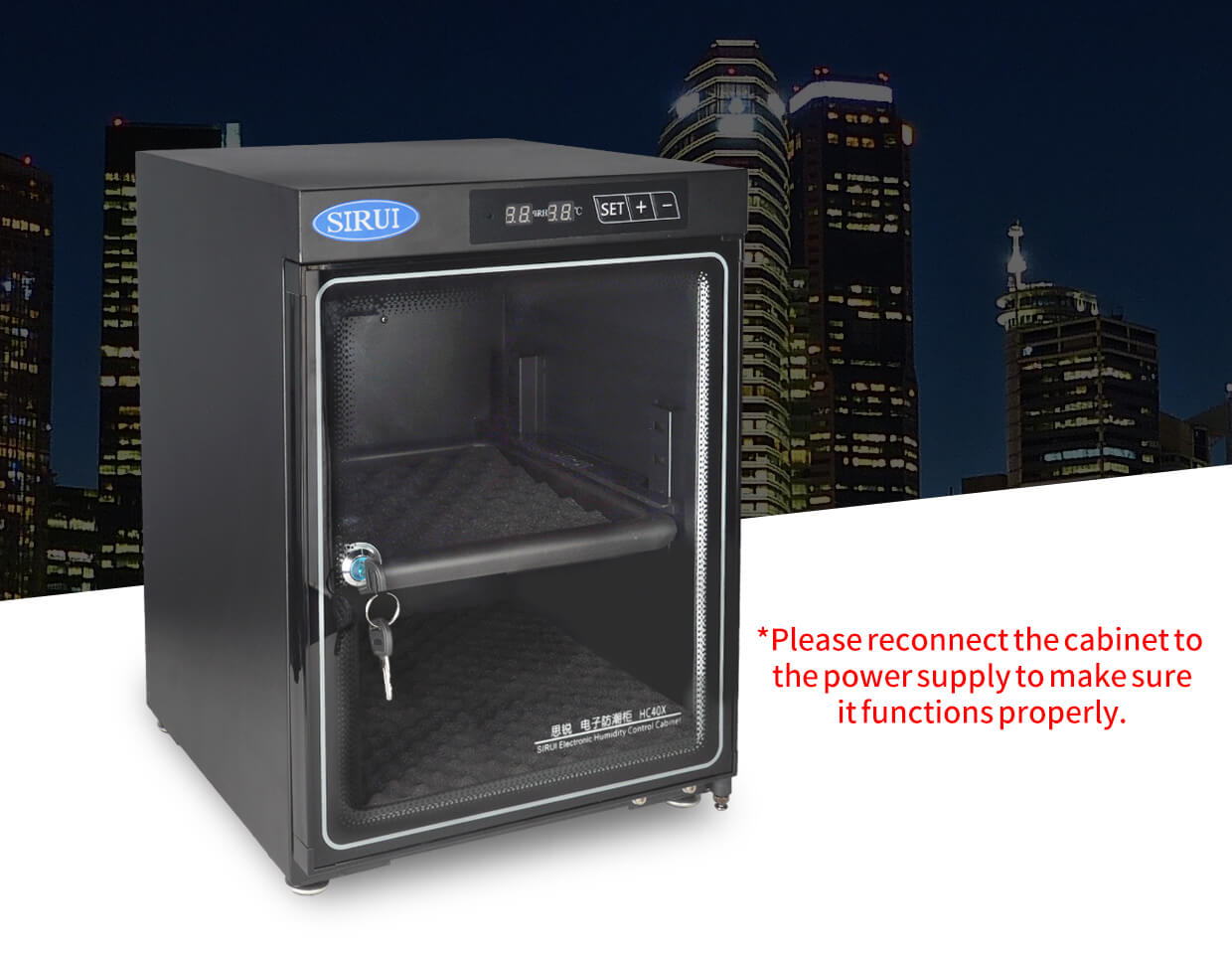 Excellent Build Quality
The body is made of A3 cold plates through integral bending and argon arc welding. The tempered glass door is of high hardness, and the magnetic sealing ring on the door frame is of good waterproof and dust-proof performance.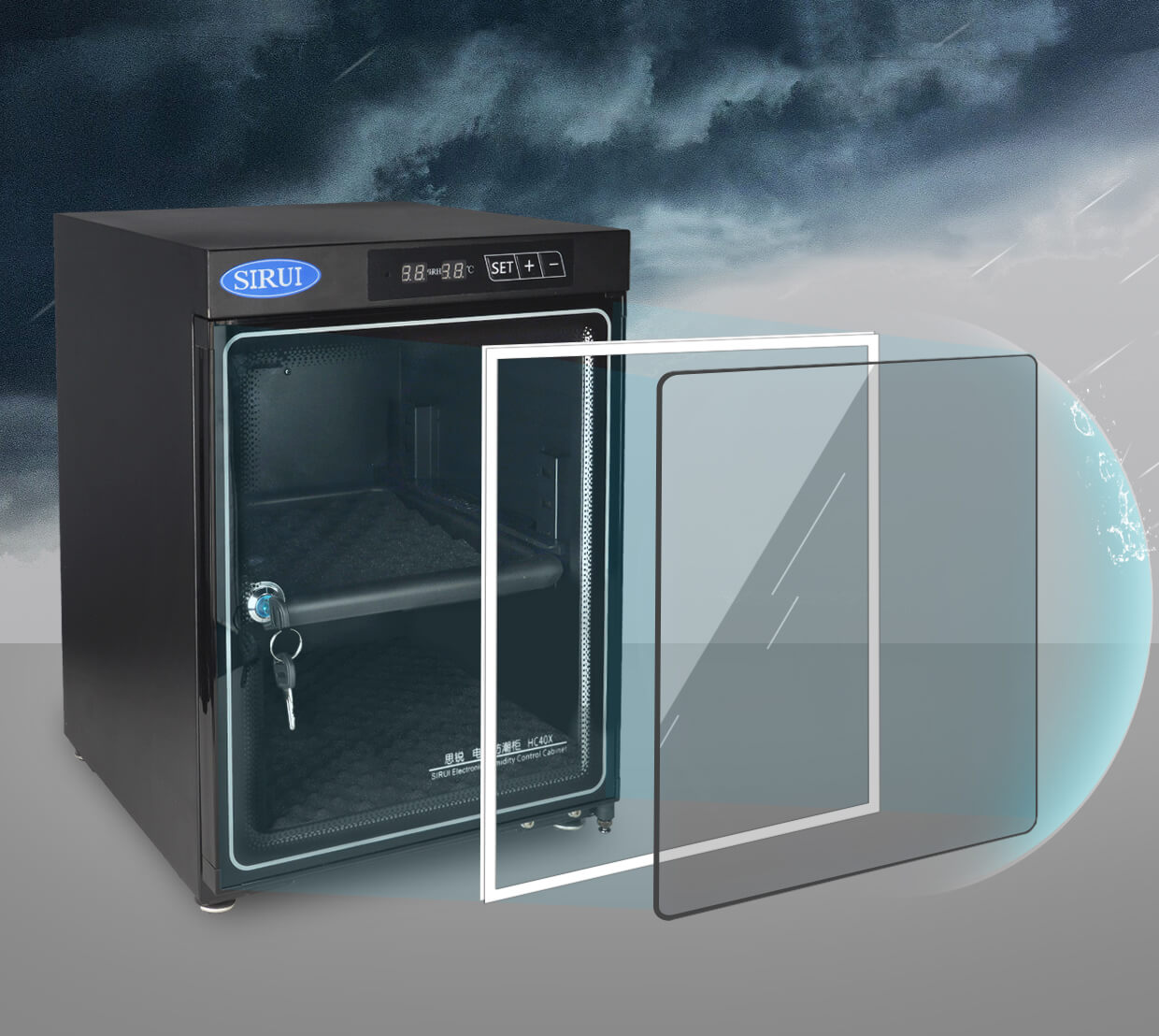 Movable Shelf and Adjustable Foot Pads
Given the different sizes of items, a movable shelf that can be placed up and down is designed. Sponge mats are laid on the surface of the cabinet floor and the movable shelf to prevent items from being damaged. Also, there are four-foot pads under the cabinet for height adjustments.