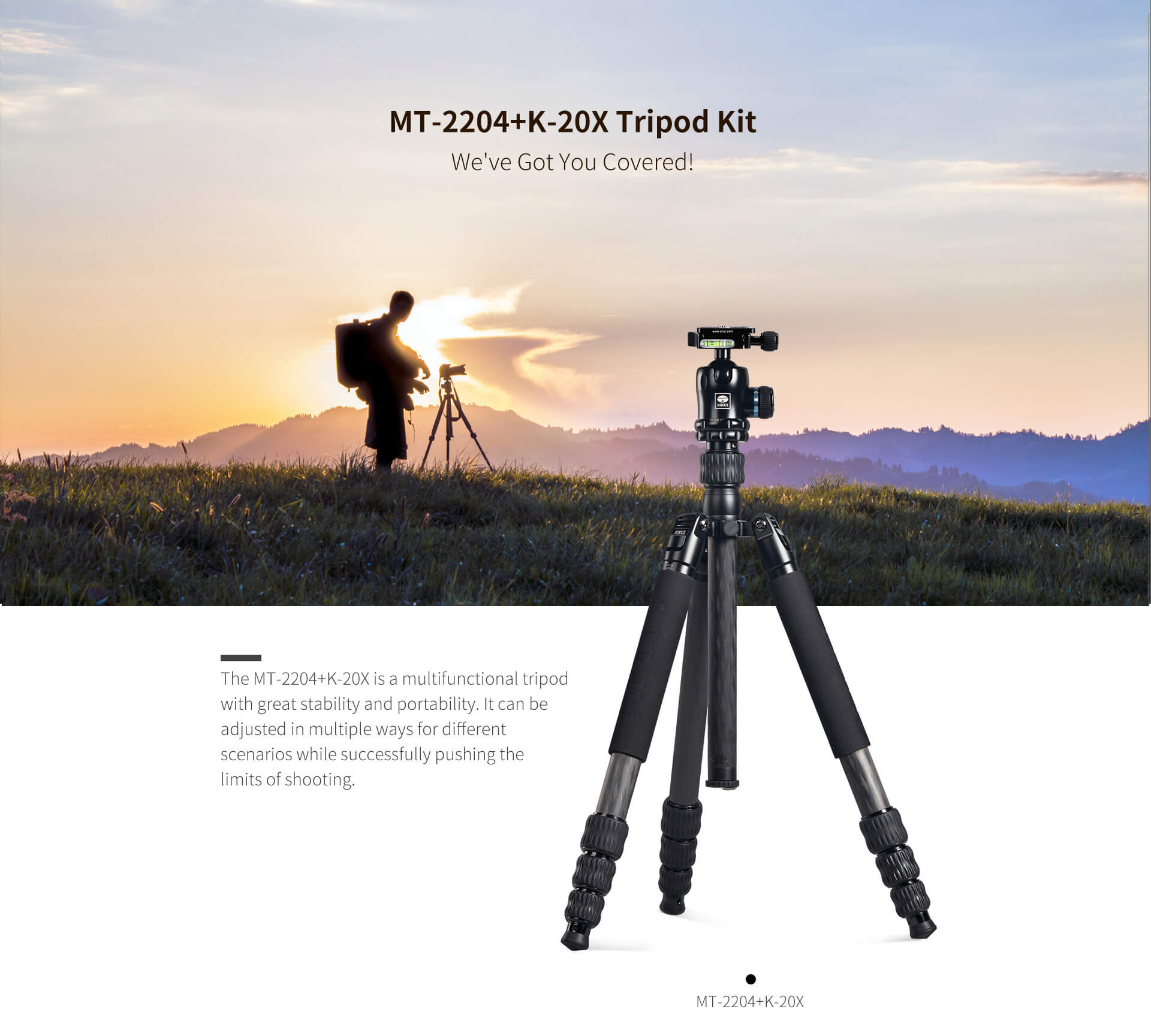 K-20X Ball Head
High-strength aluminum alloy body with an anodized surface gives the ball head superior wear and abrasion resistance. The ball head is processed with special technique to hold large and heavy setups tightly and securely.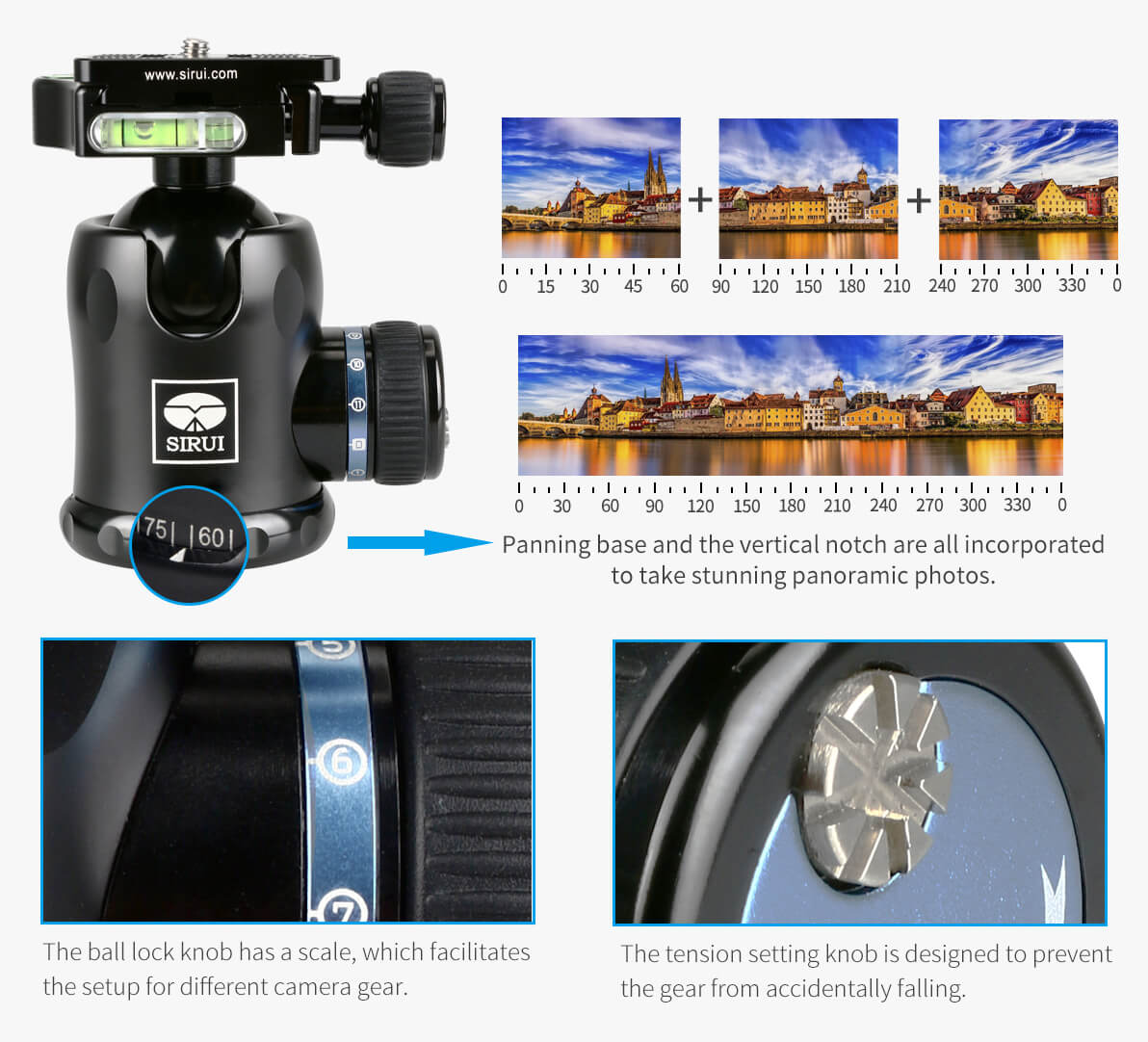 Carbon-Fiber Leg Tubes
Compared to conventional tripods, the MT-2204 tripod has larger leg tubes, which are 29.4mm in maximum diameter providing extra stability for holding heavier gear.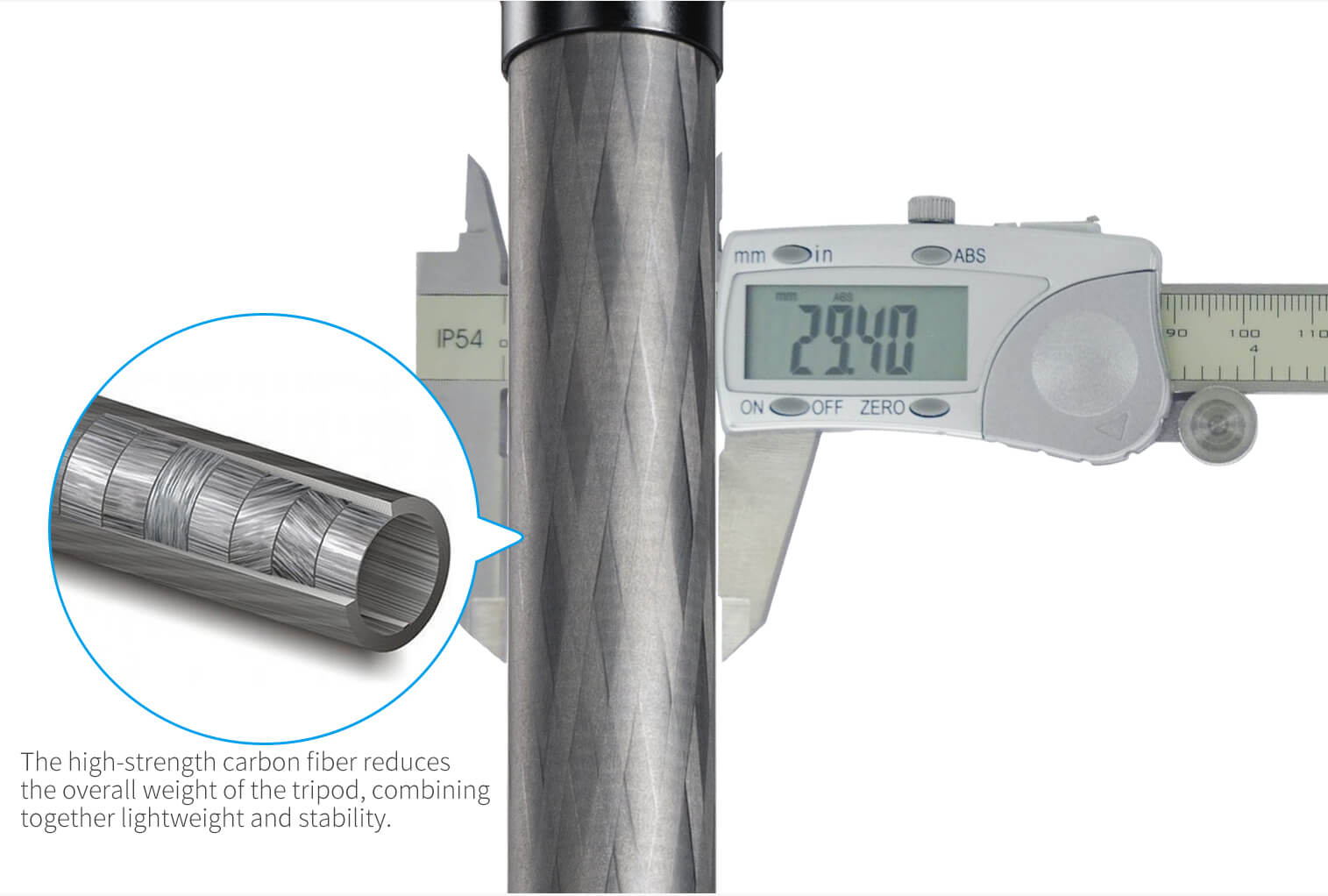 Mounting Screw and Accessory Port
Camera gear with multiple specs can be mounted via the convertible 3/8" and 1/4" mounting screw. With the 1/4" screw port, accessories can be connected in an easy way.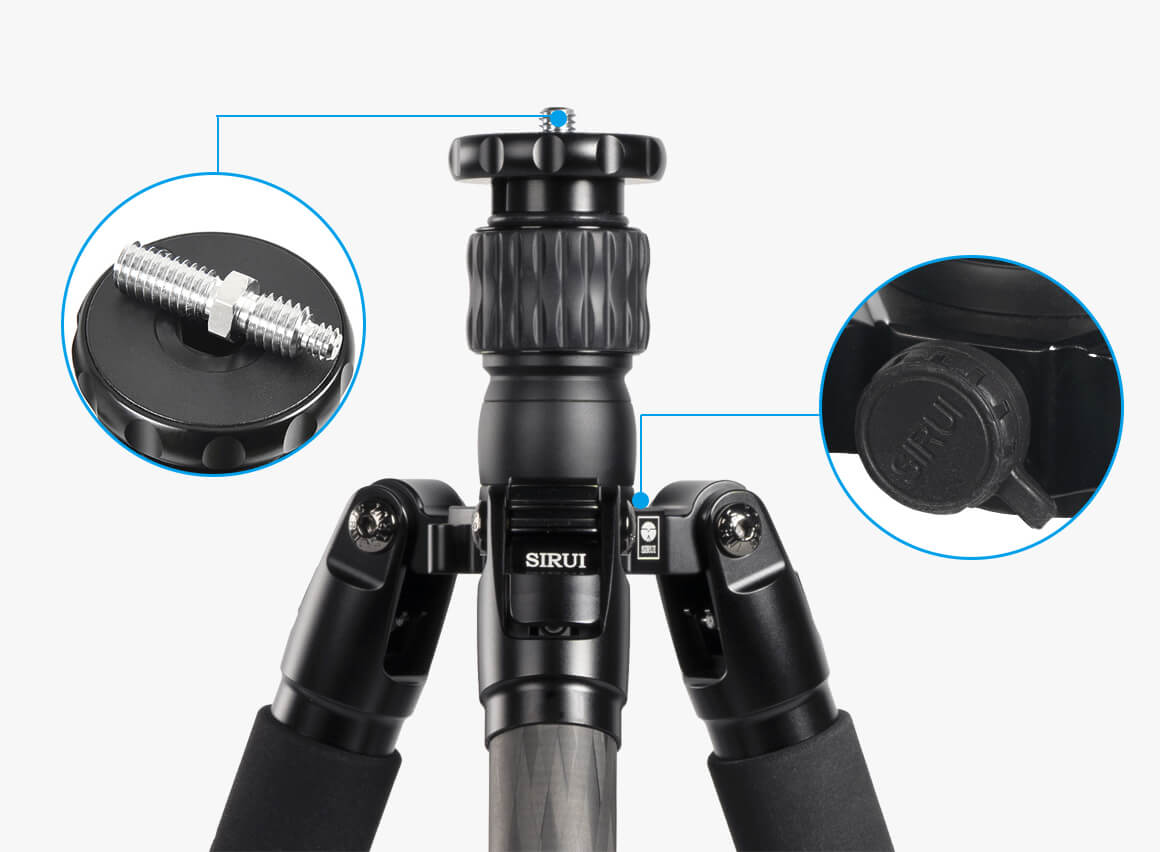 Various Column Setup
Thanks to the retractable center column and the' four-section legs, the tripod height can range from 450mm to 1550mm.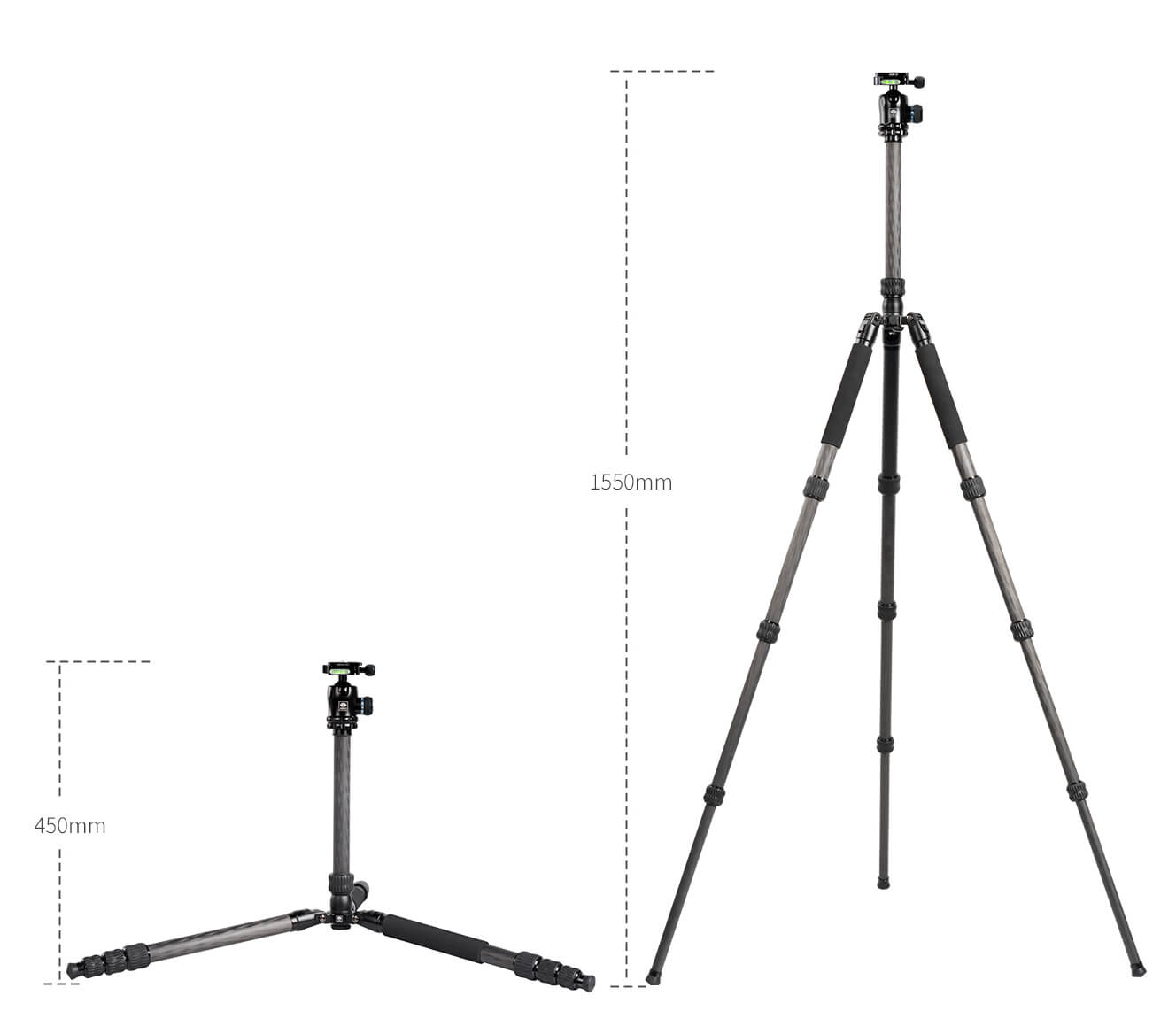 Inverting the center column to a lower angle allows you to capture the perfect macro or close-up shot.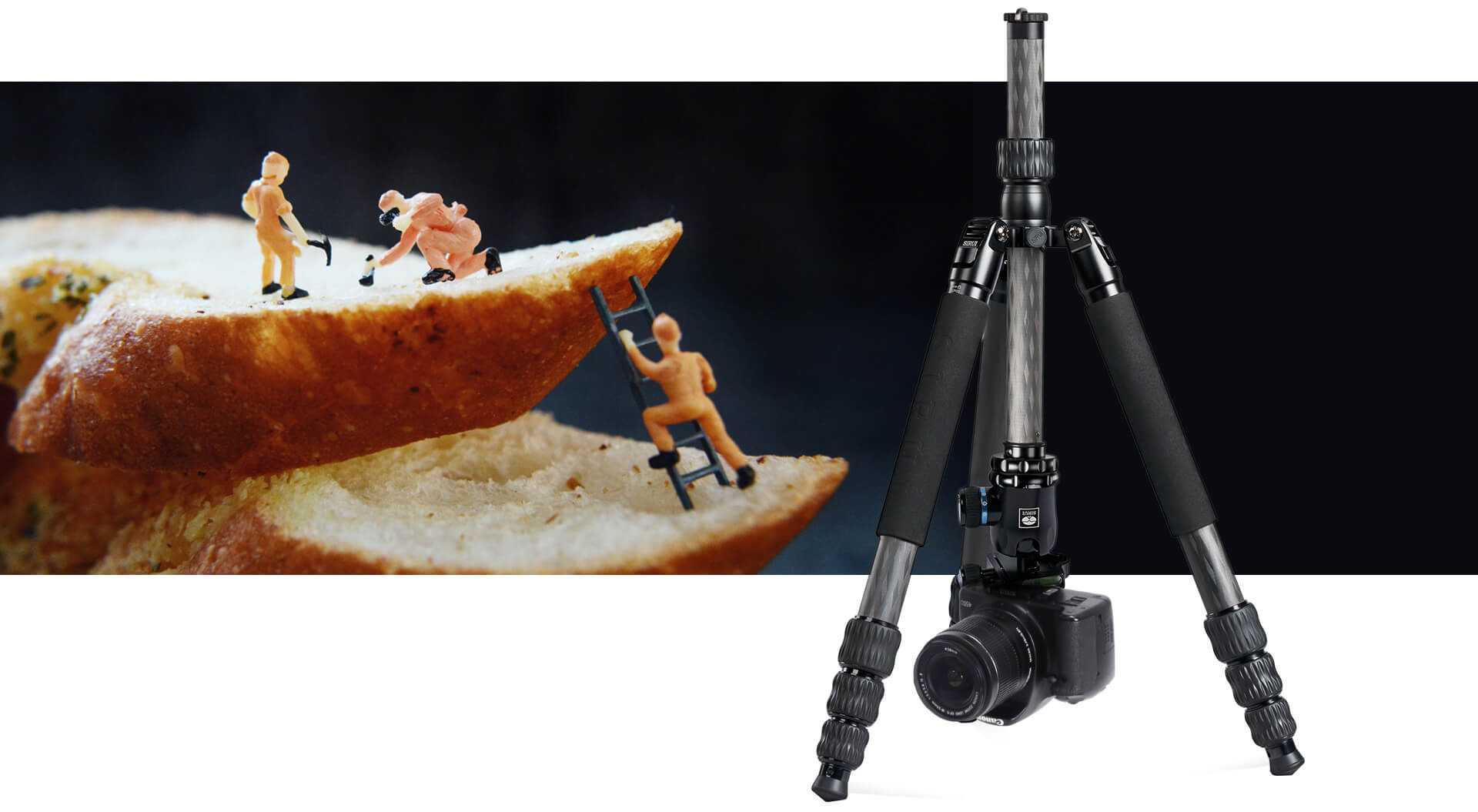 Retractable Hook
When there are strong winds, hang a backpack or heavy object on the retractable hook at the bottom of the center column to prevent the tripod from being knocked down. This also reduces the load for the photographer.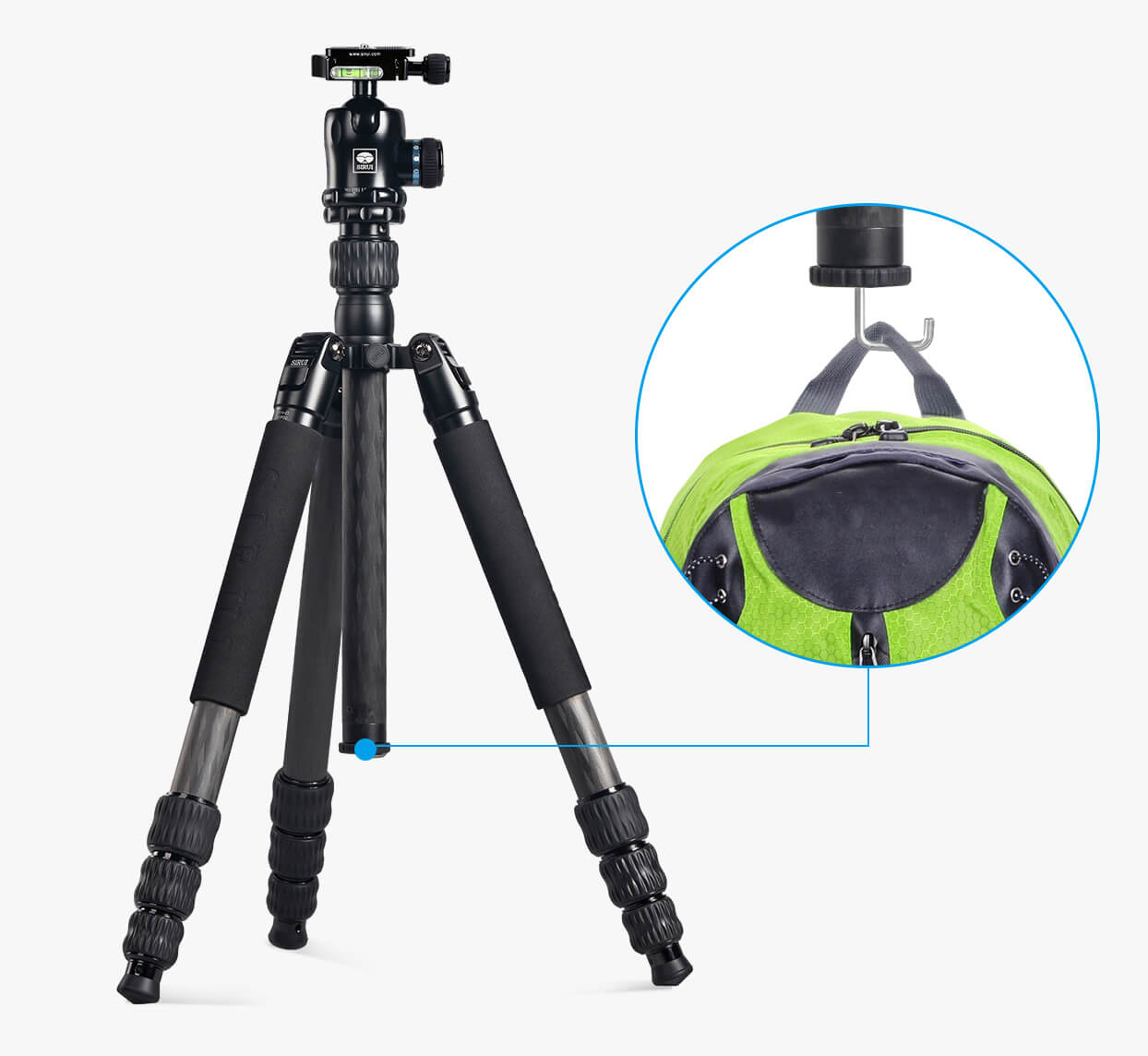 Detachable Leg
A single leg can be detached and connected to the center column to form a monopod. The portable monopod can be applied to a variety of scenes.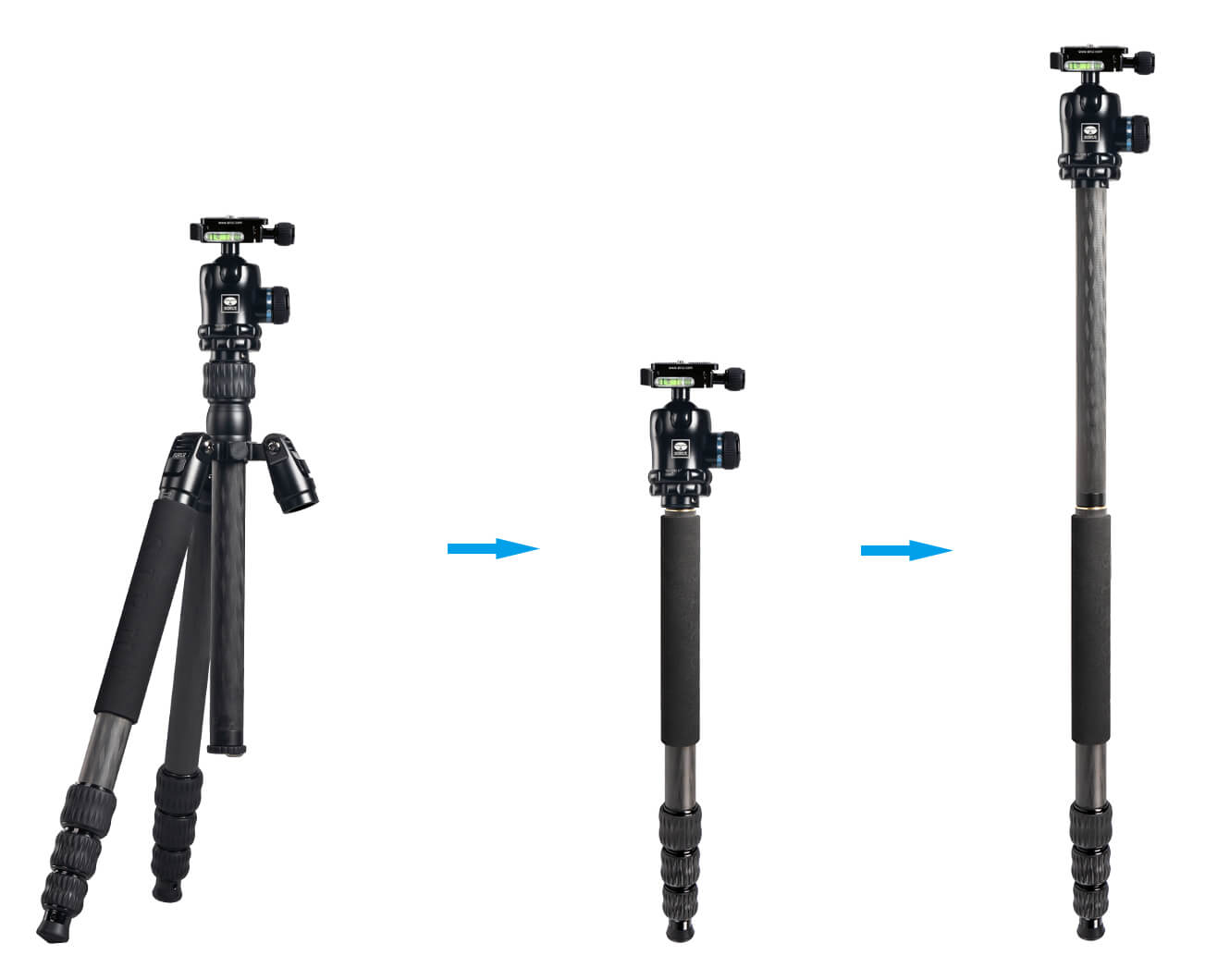 Leg Setup
Adjust the automatic reset buttons to get three leg angles, 22 degrees, 52 degrees and 82 degrees. In addition, the legs can be folded reversely to form a compact fit for traveling.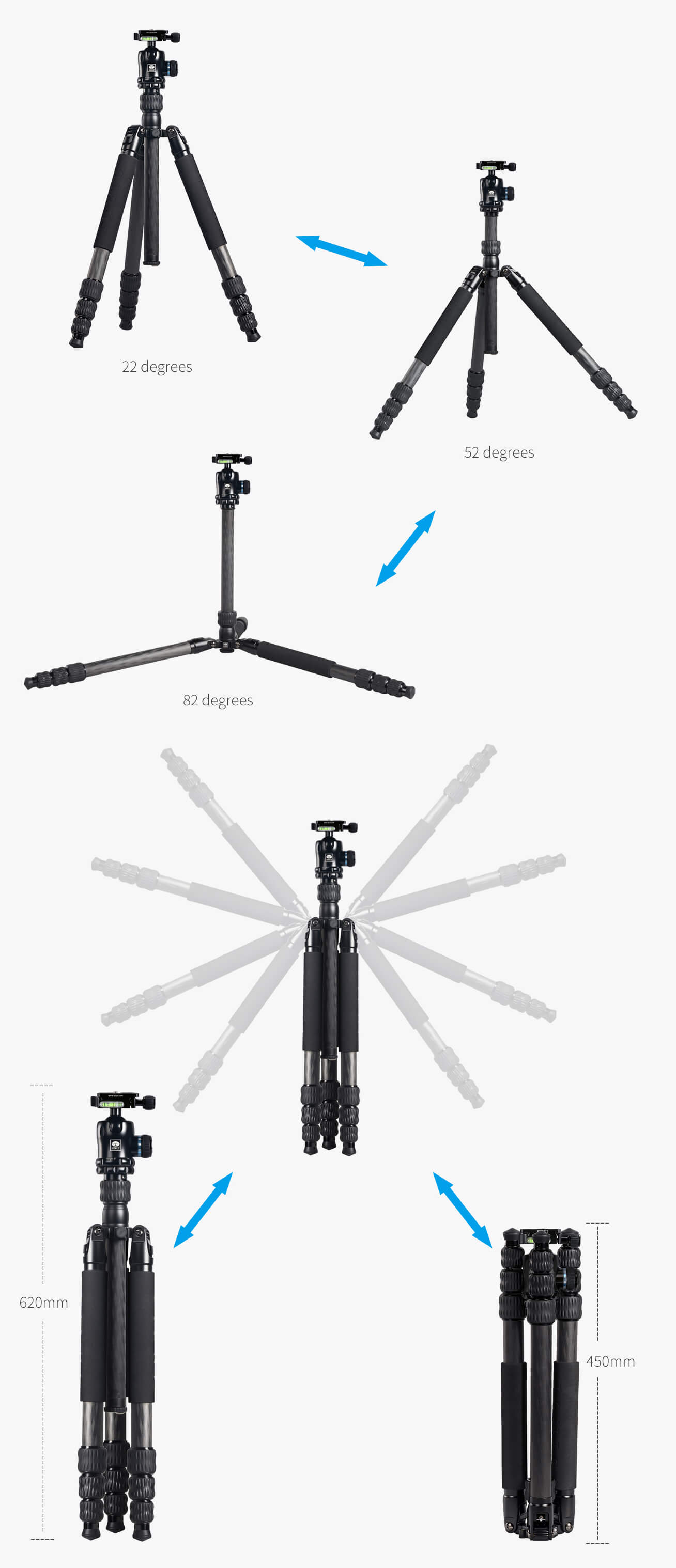 Stainless Steel Spikes
Stainless steel spikes and rubber feet are all included to handle many different surfaces.