P-325FS+VA-5 P-325FL+VA-5Lightweight Video Monopod Kit
SIRUI P-325FS+VA-5/P-325FL+VA-5 video monopod kit is designed for holding lightweight camera setups, adding little burden to your kit when doing outdoor shoots. The innovative modular design allows you to quickly convert the monopod into different forms (extension rod or table tripod) to adapt to various surfaces.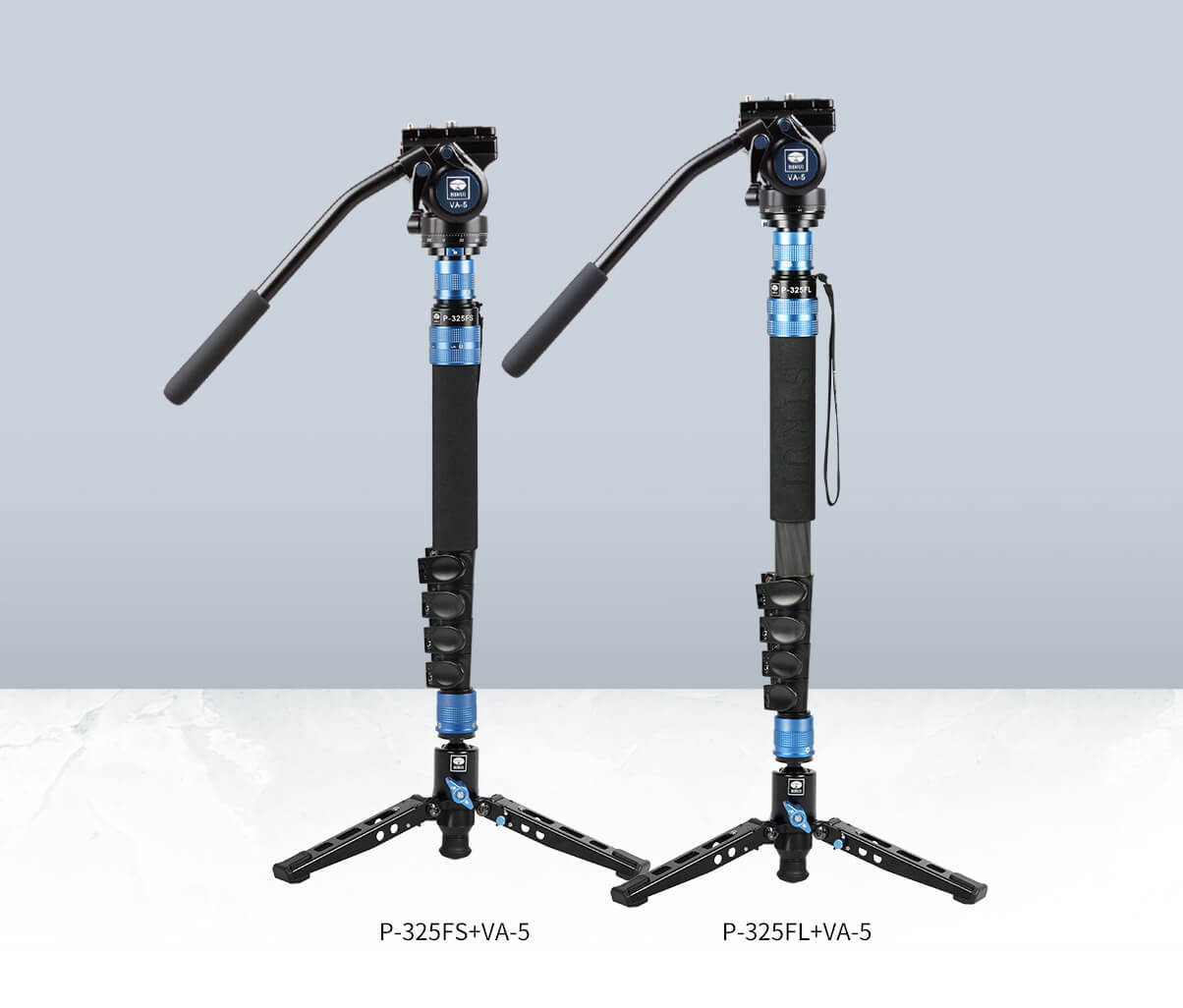 VA-5 Fluid Head
The built-in hydraulic damper allows you to pan (360°) and tilt (-60 to+90°) the lightweight VA-5 fluid head smoothly to get your desired angle.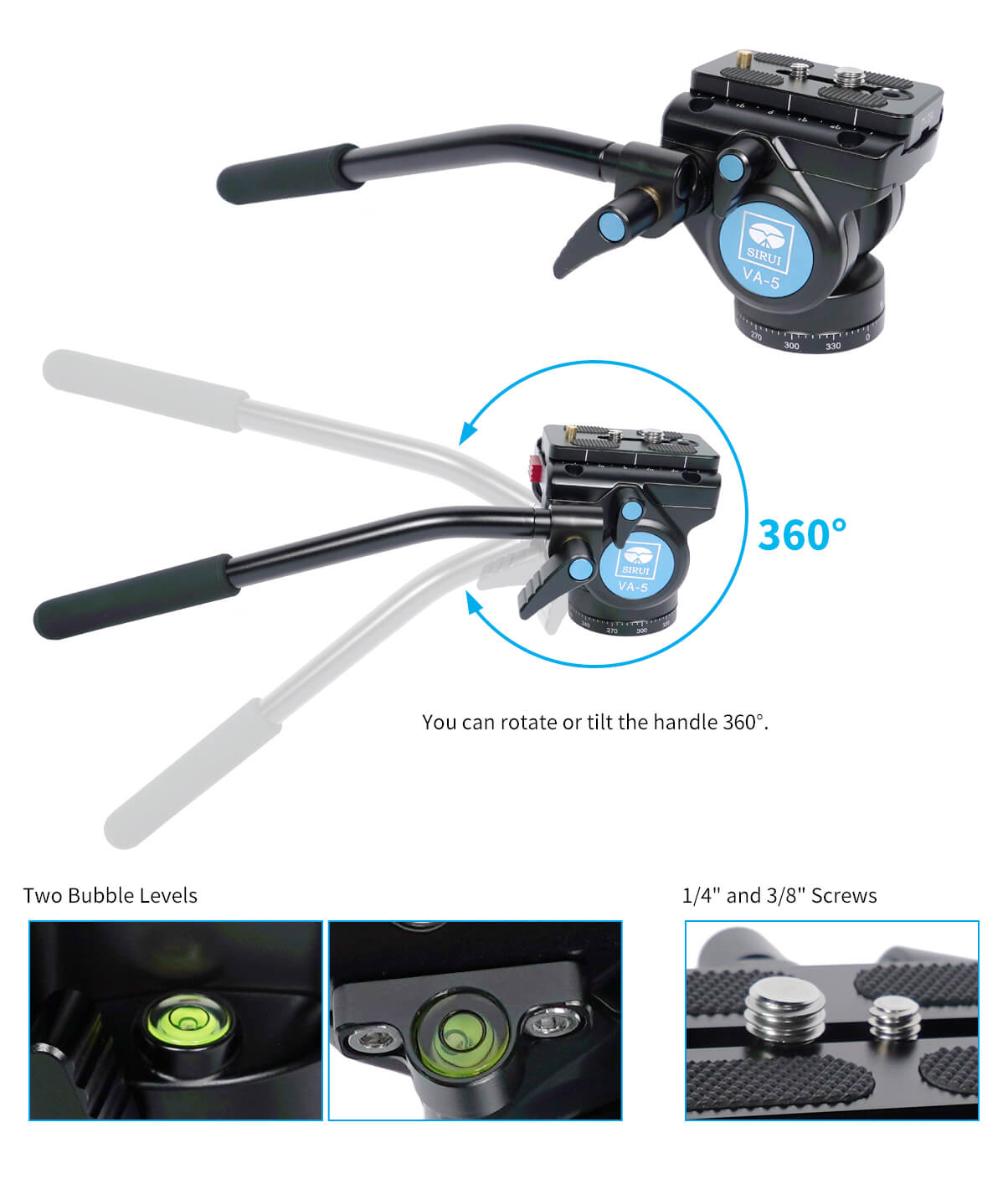 Modular Design
The monopod features a unique modular design. Four modules, including the mounting plate, main tube section, tripod foot, rubber foot, can be detached and combined freely to form a monopod, an extension rod, or a tabletop tripod.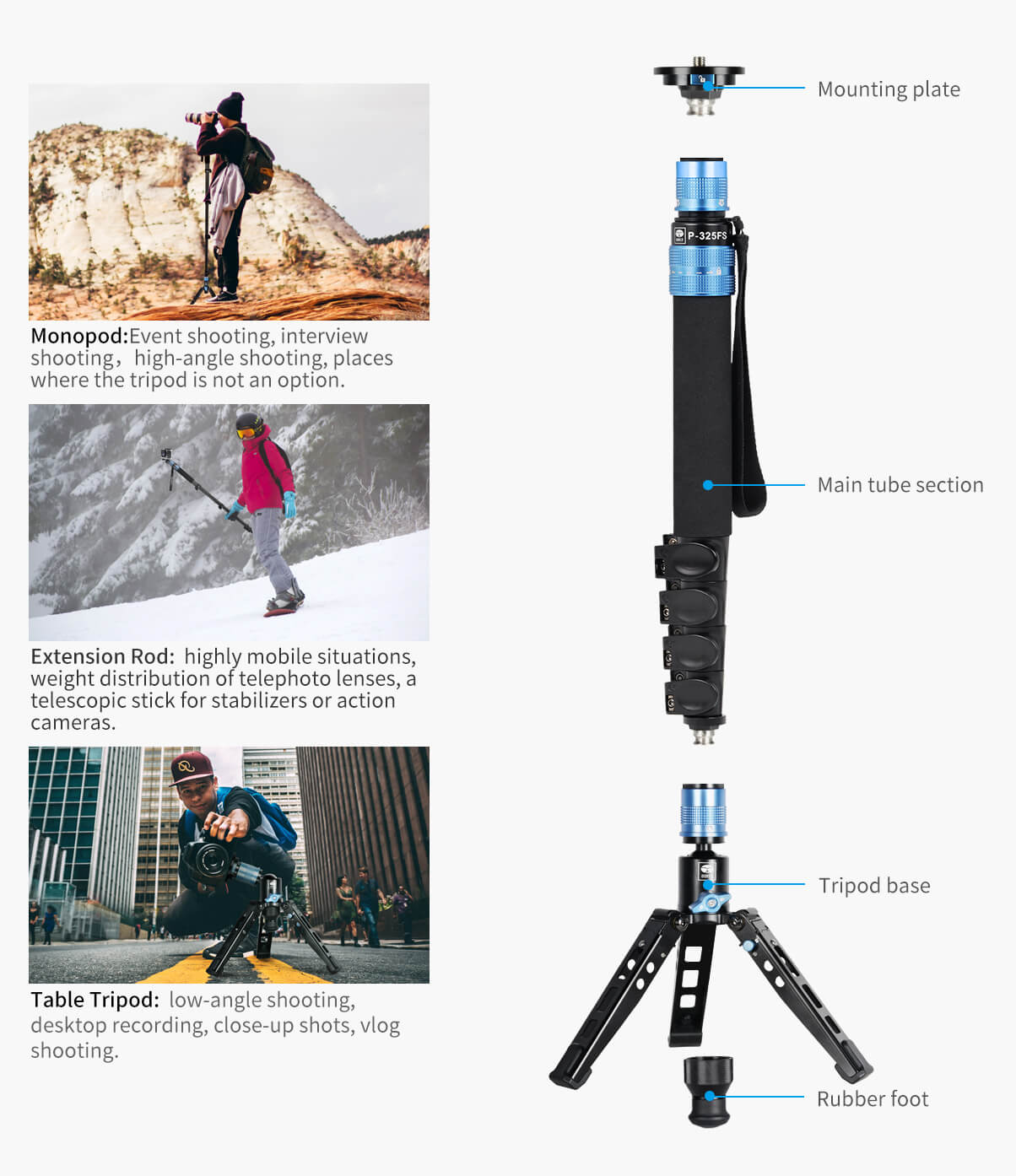 Quick Release System
The quick release system has a distinct advantage over the locking knob system. Pull down thetop/bottom quick release sleeve to detach modules in a quick and easy way.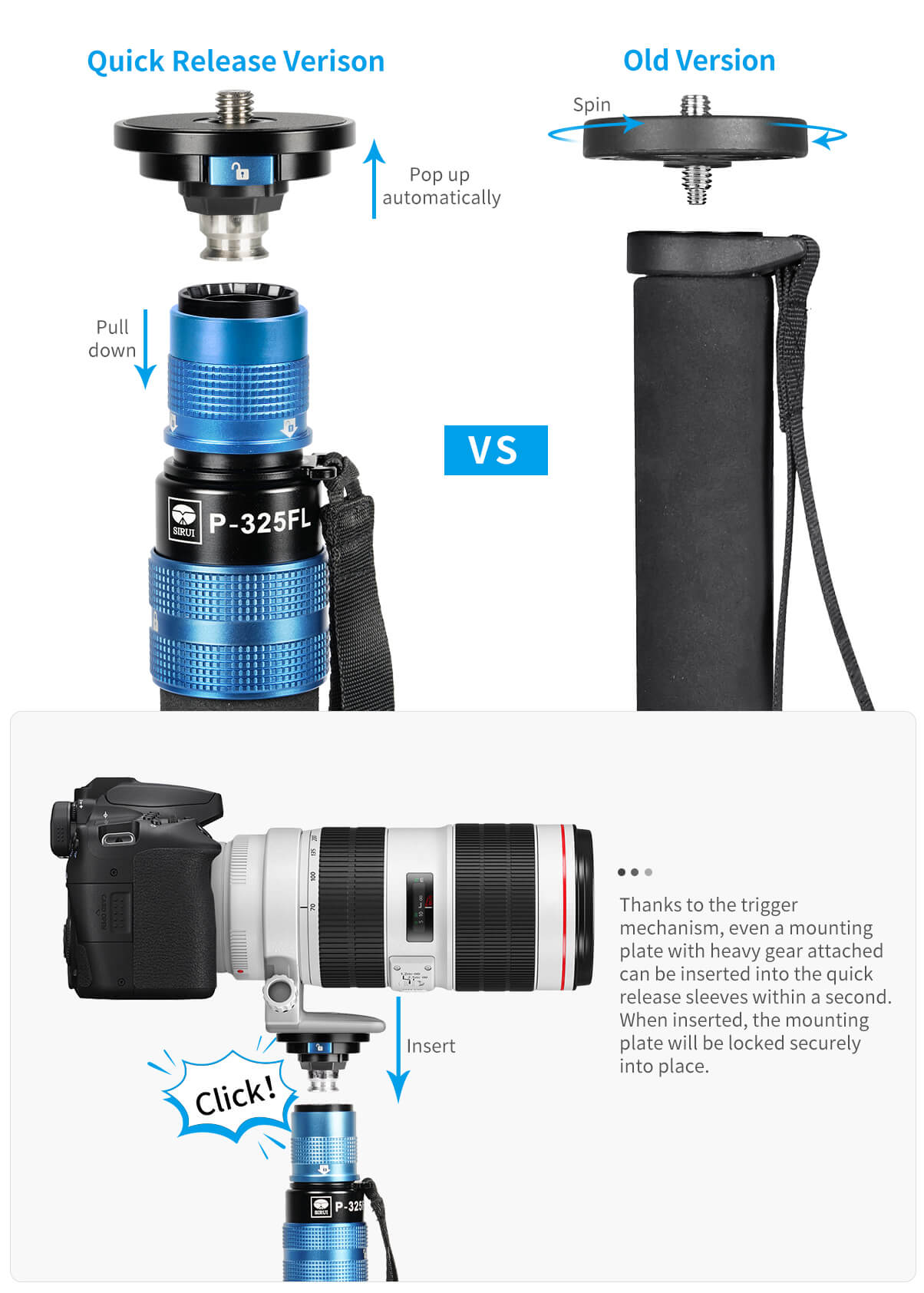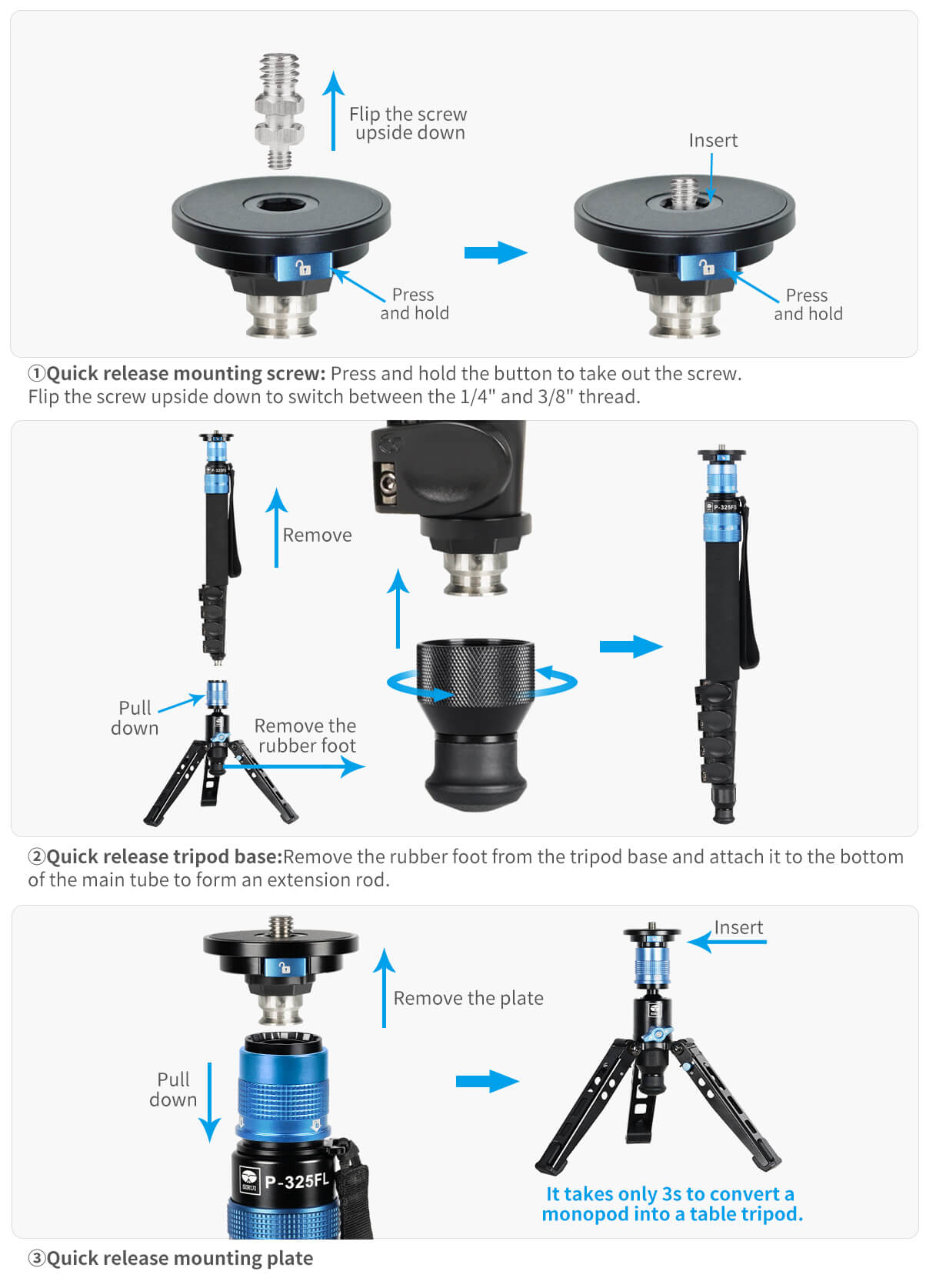 Flip Lock Mechanism
 The monopod is divided into 5 sections via 4 flip locks. Boasting a user-friendly design, shooters should feel fairly comfortable and easy using the flip locks. Open all flip locks with just a single hand to adjust the monopod from the minimum height to the maximum height.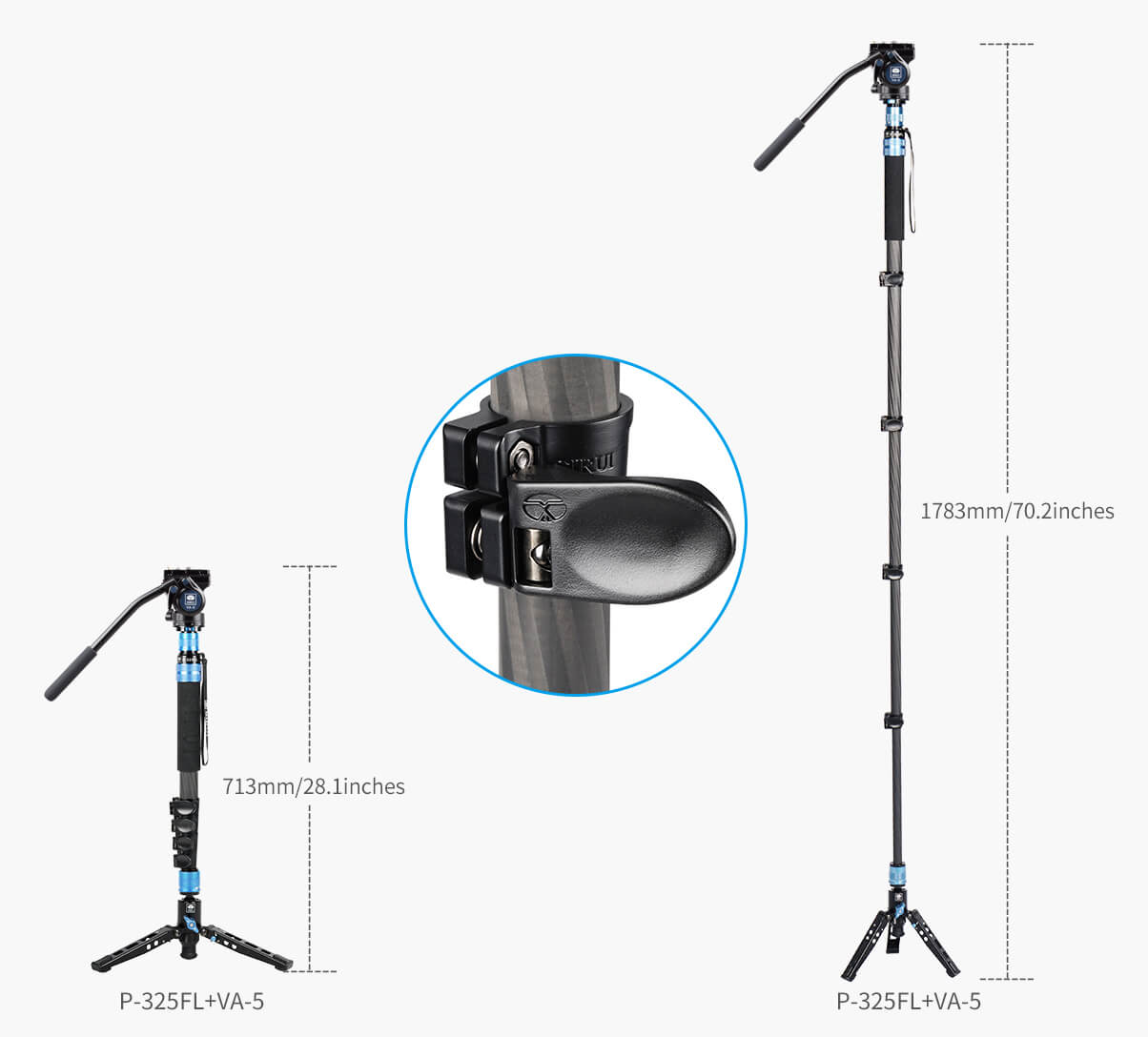 Thanks to flip locks, deploying a monopod becomes pretty quick and easy. Retract leg tubes and close all flip locks with a single hand to get a compact camera support.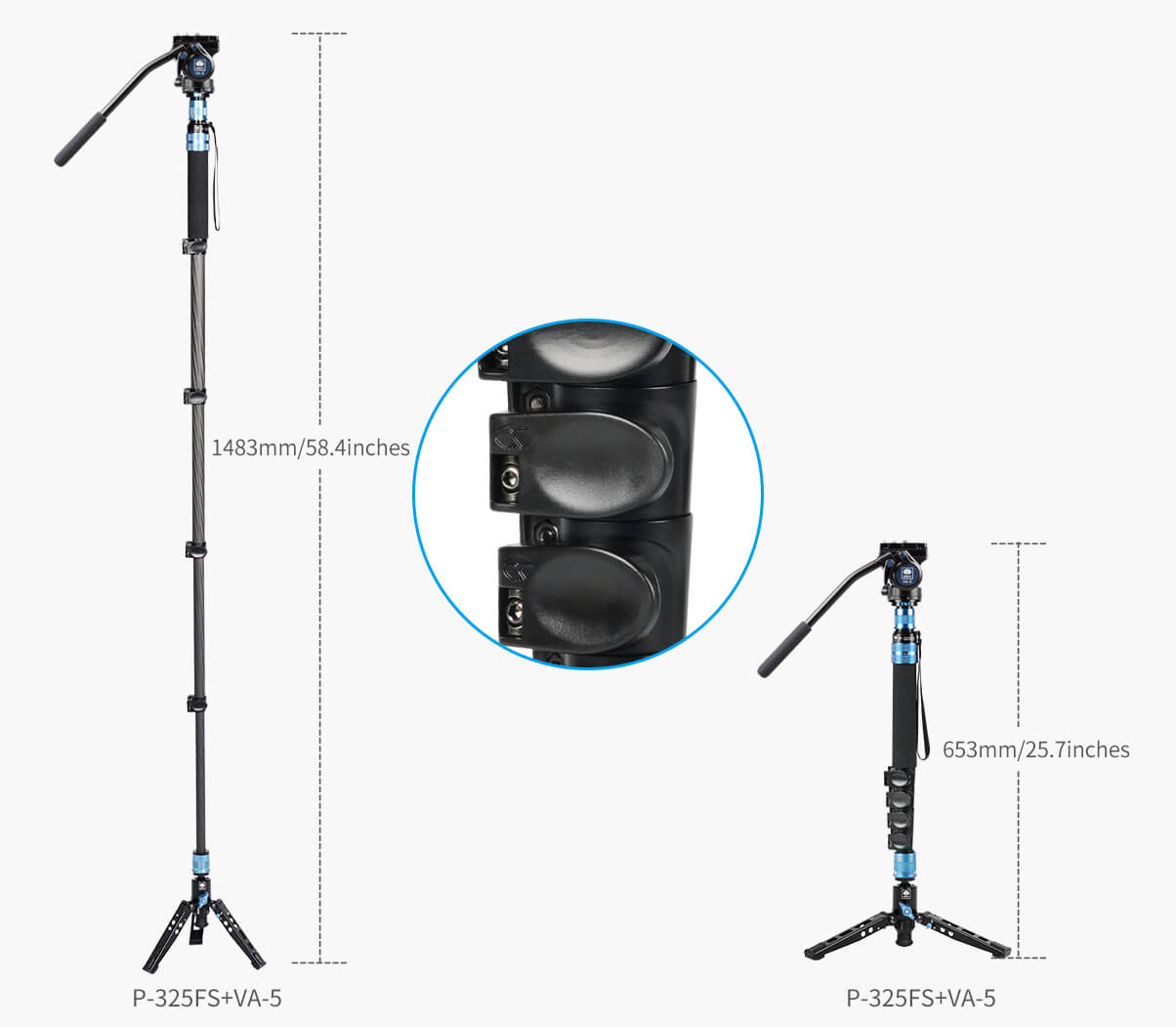 360° Panning
 The upper twist collar on the monopod has a groove-textured surface for quick adjustment while shooting, The VA-5 fluid head comes with a panorama base, so you can panohe head 360° to get a wealth of footage.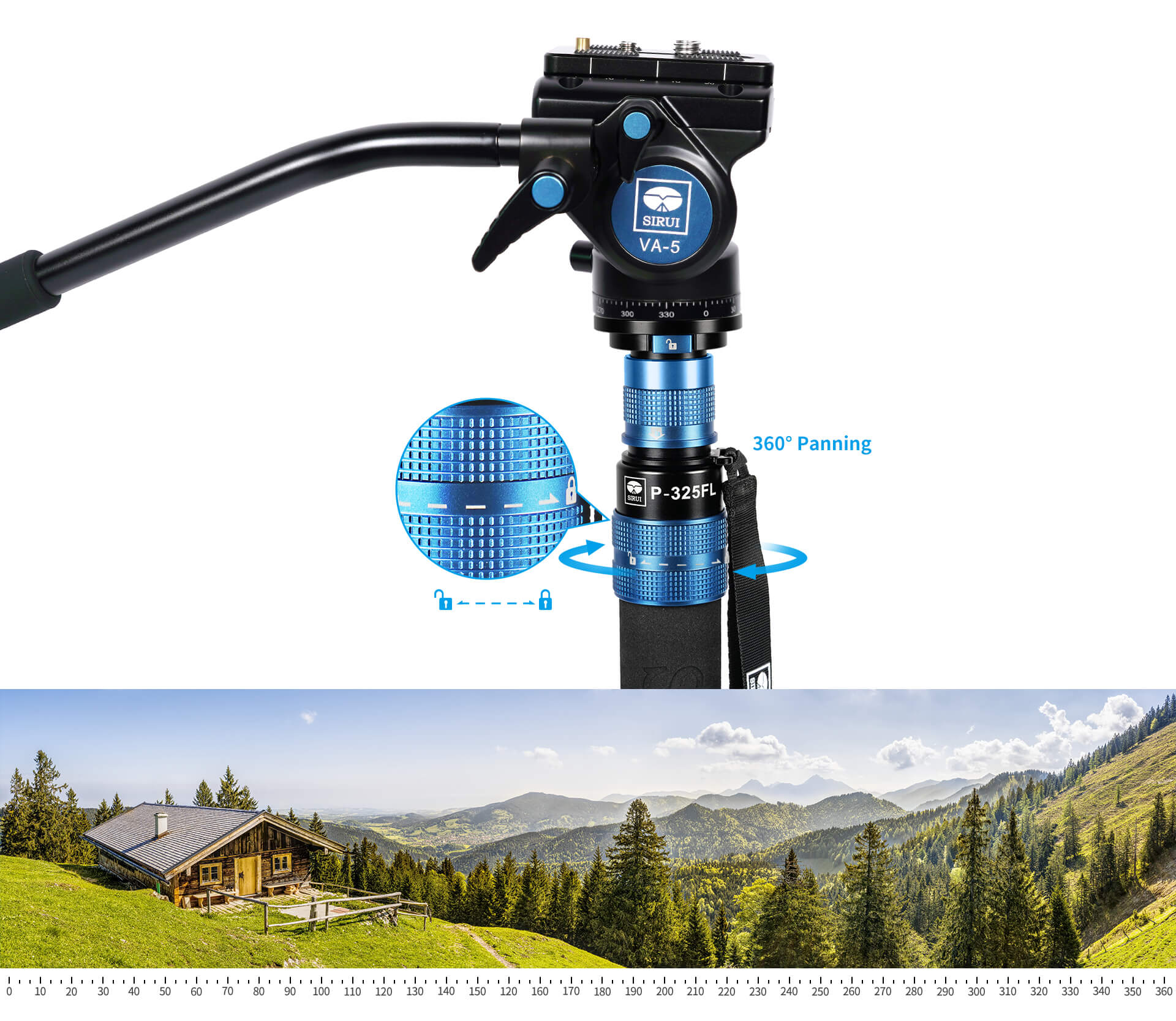 Rotatable Ring
 The ring is 360° rotatable with built-in damping, so it can be rotated to the desired position and won't turn around easily. Unlike other rings, this ring comes with an opening that allows the strap to be removed easily.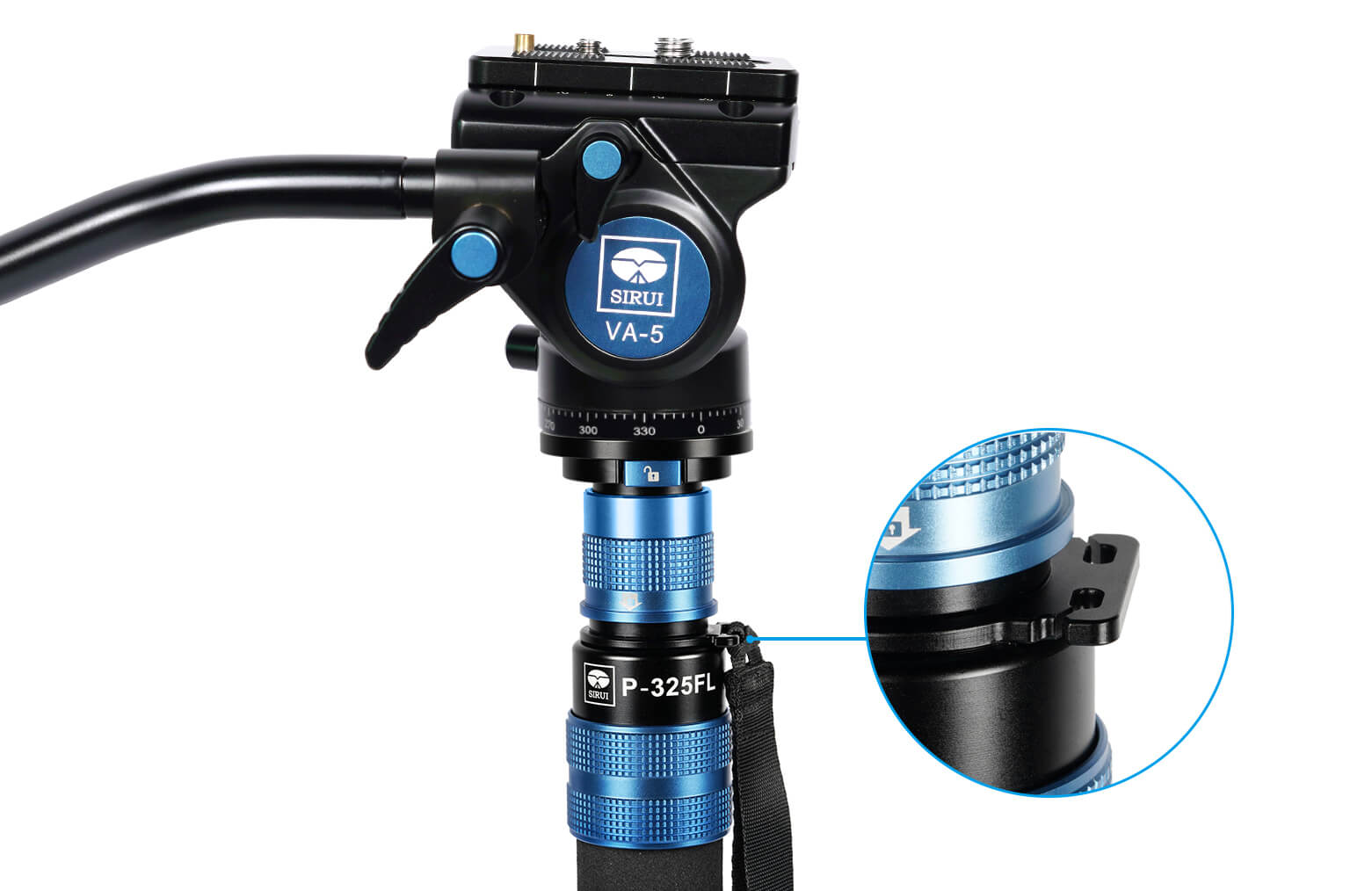 36°Tilting
 Use the ball locking knob to adjust the friction of the ball. Loosen the ball locking knob and tilt the monopod 36° in any direction to get a lot of movements.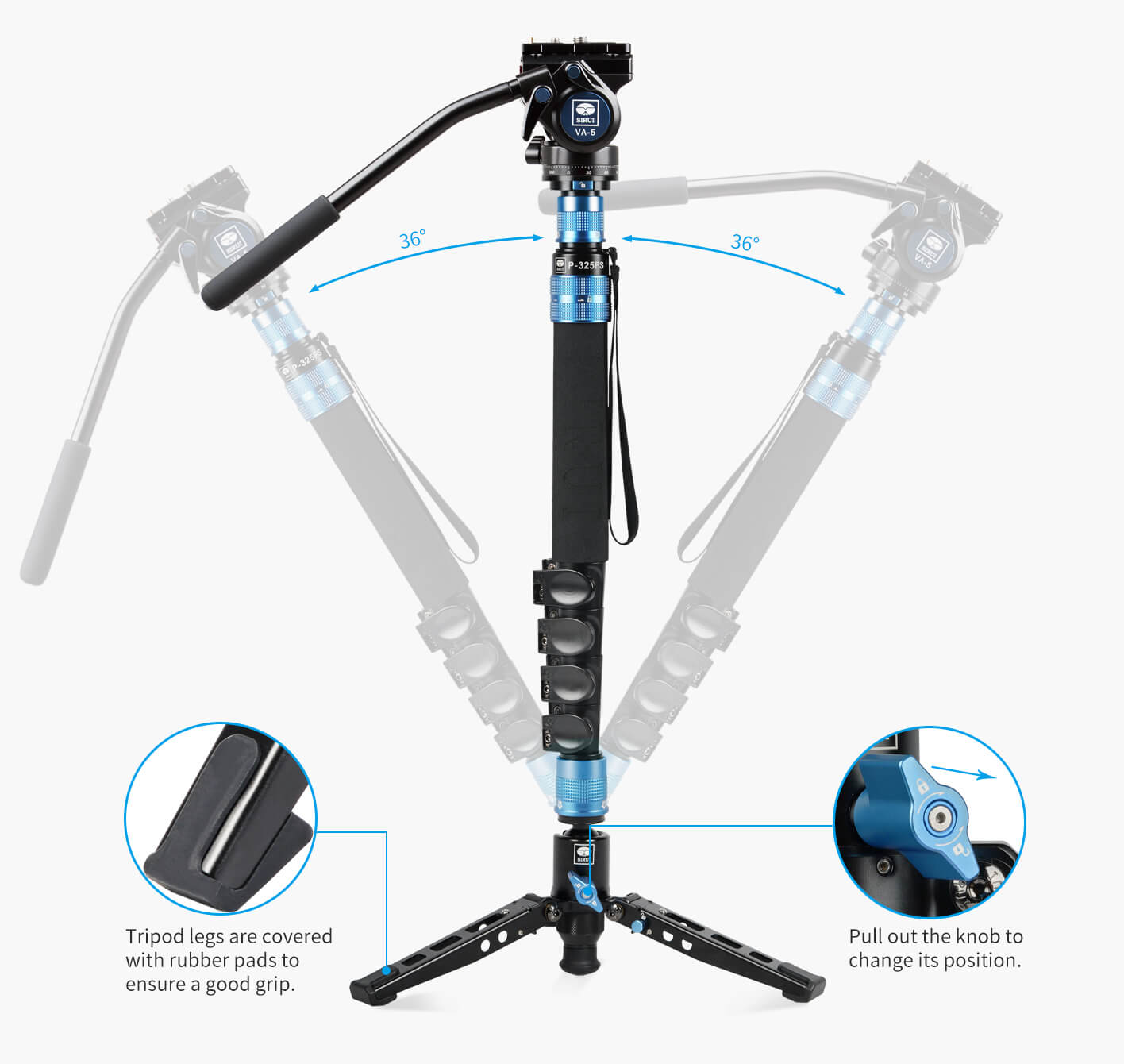 Full-Featured Tripod Foot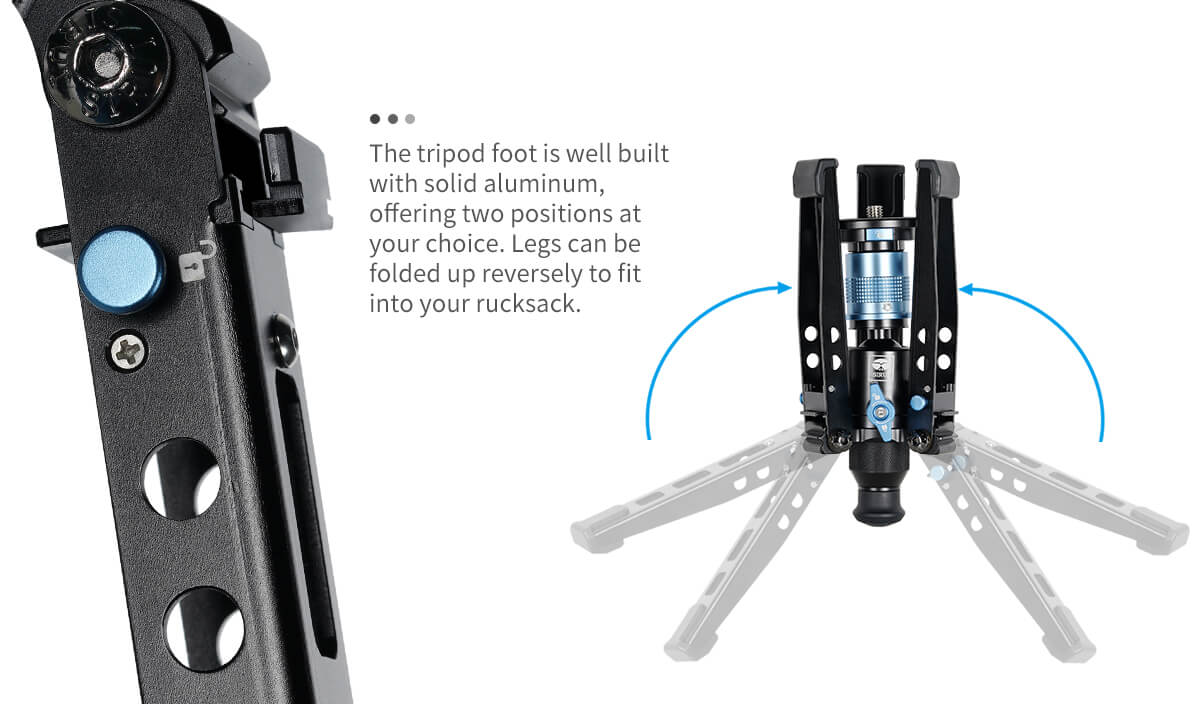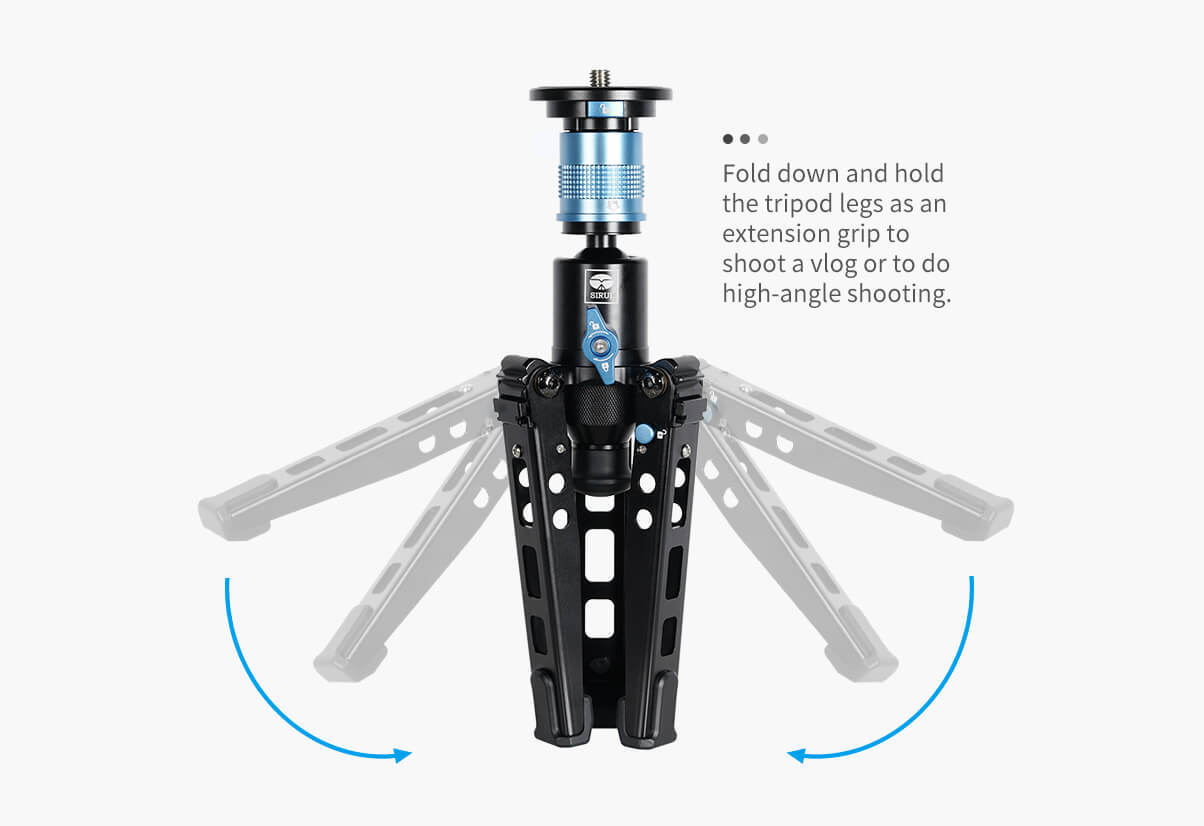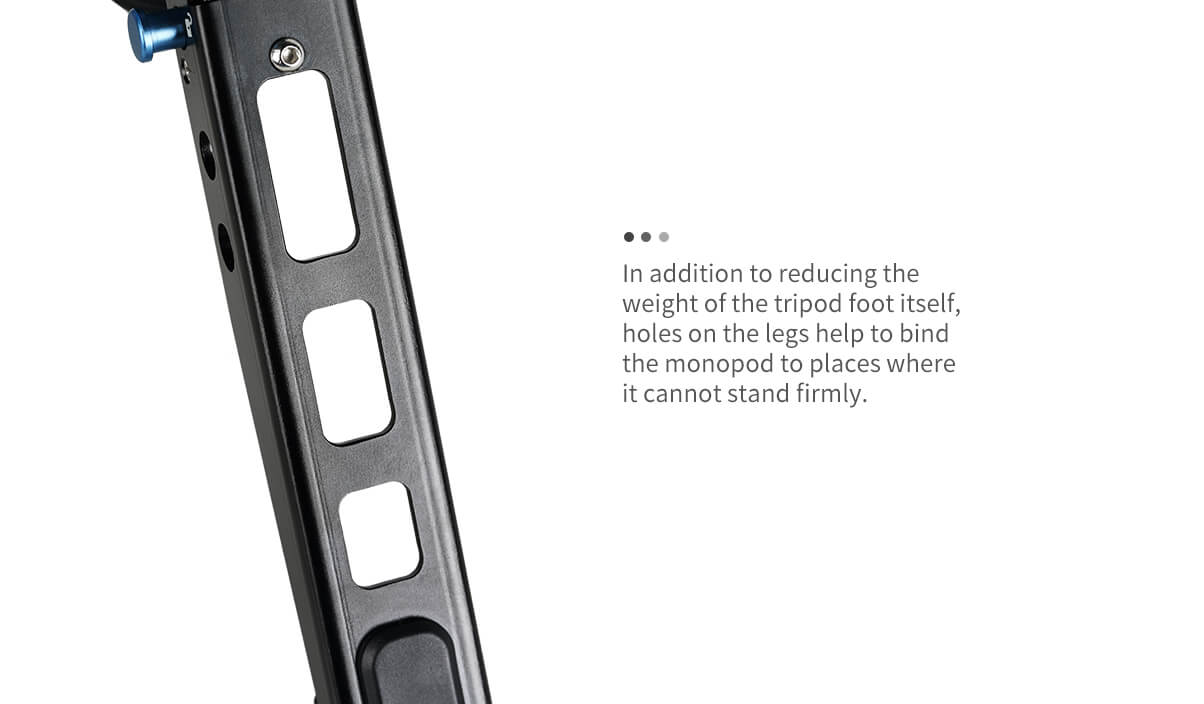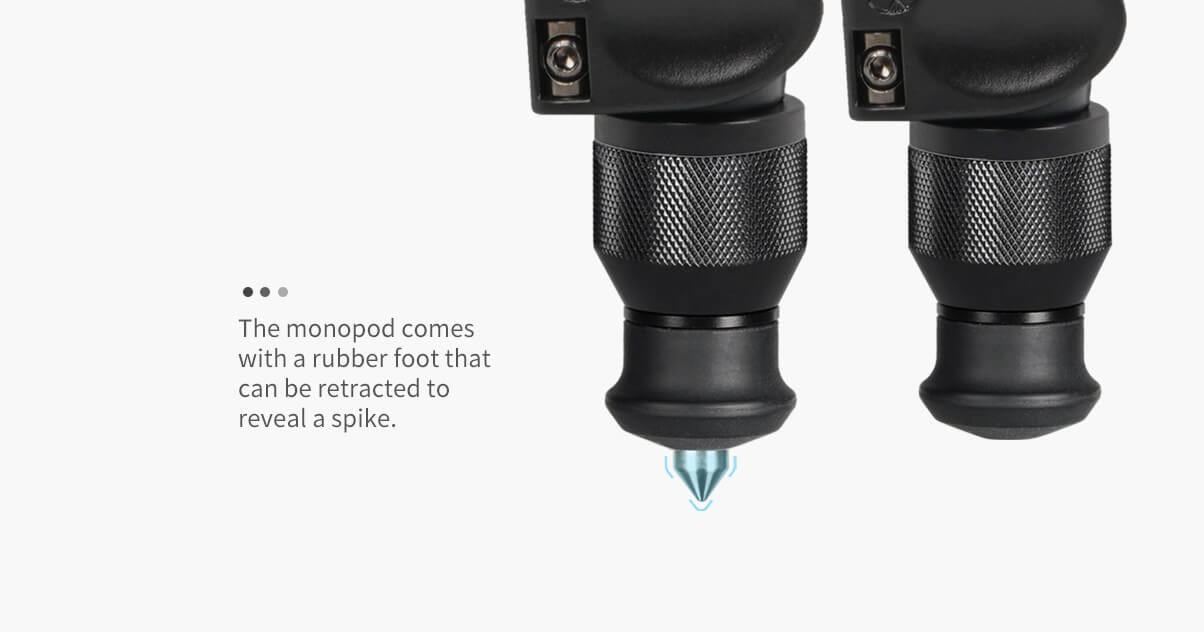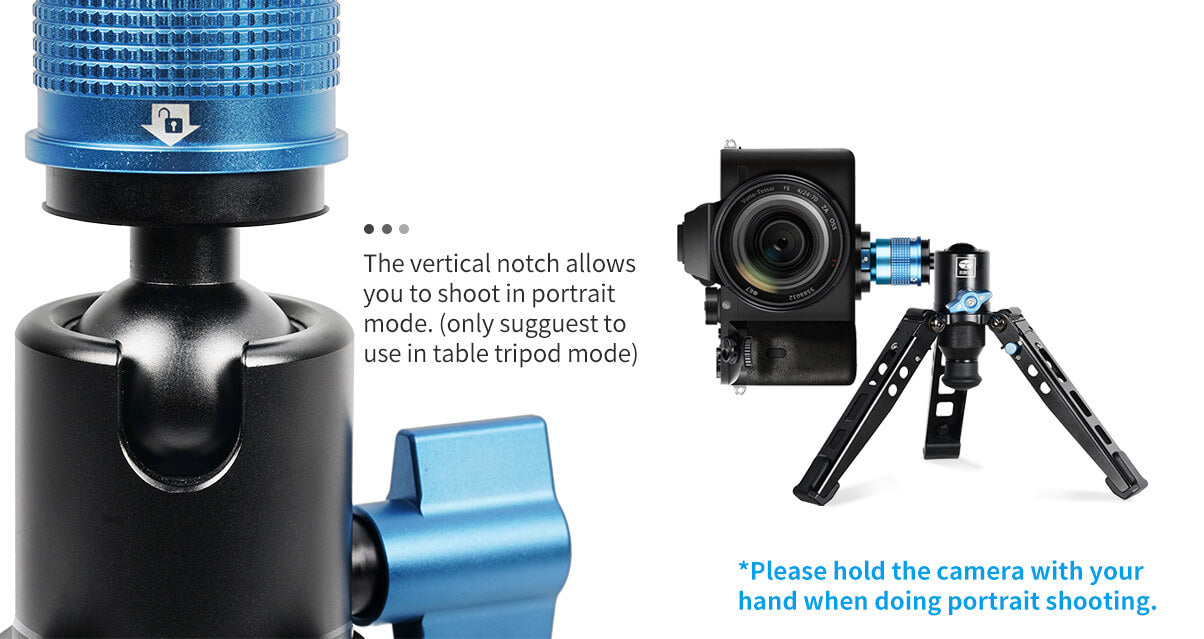 Great Performance in Extreme Weather
The monopod will never let you down whether in bitter cold or scorching heat (-40°C-100°C).