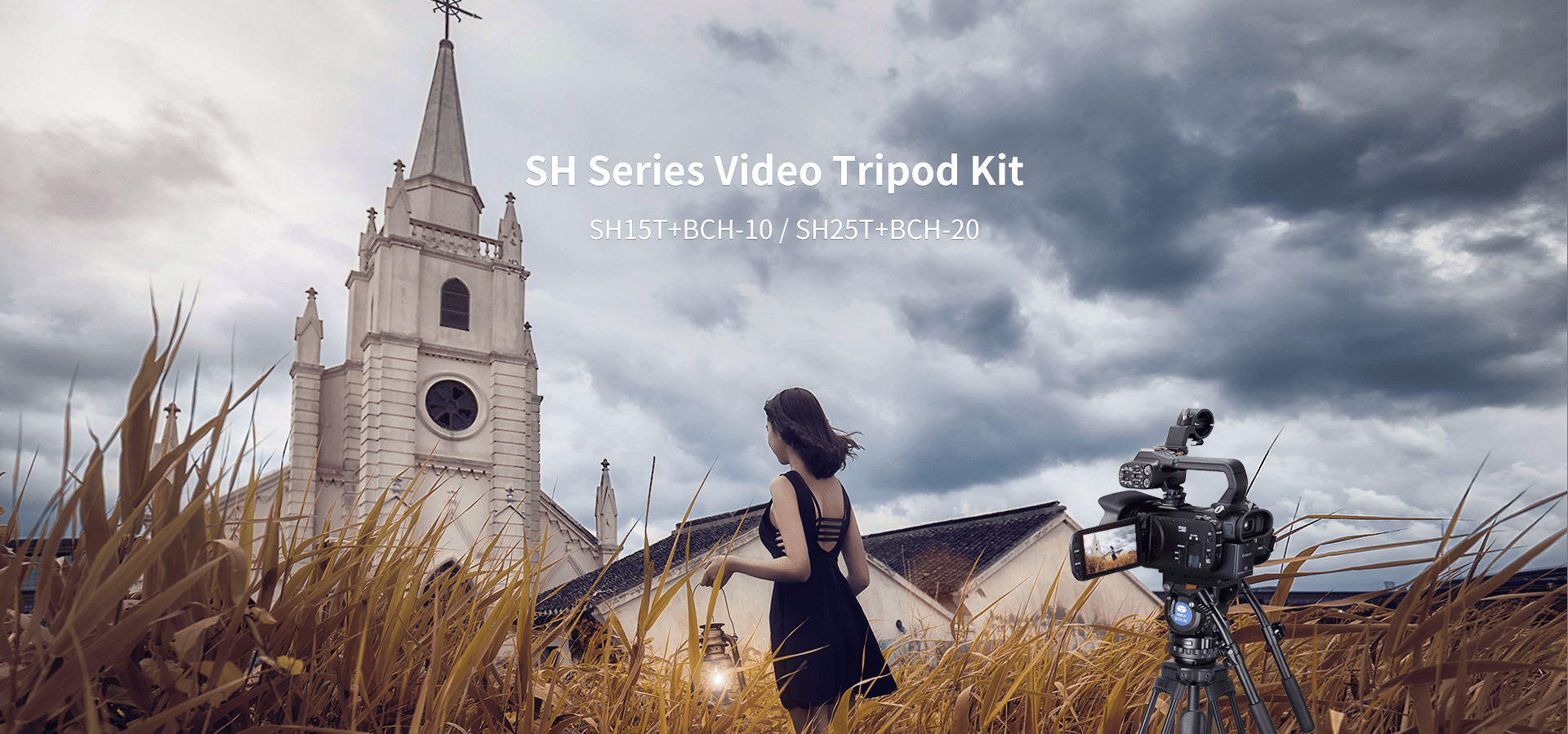 Upgrade for Superior User Experience
With lighter leg tubes and improved BCH heads, the upgraded SH Series Video Tripod Kit delivers a much more pleasant shooting experience. A variety of user-friendly designs also contribute to the simple and quick operation.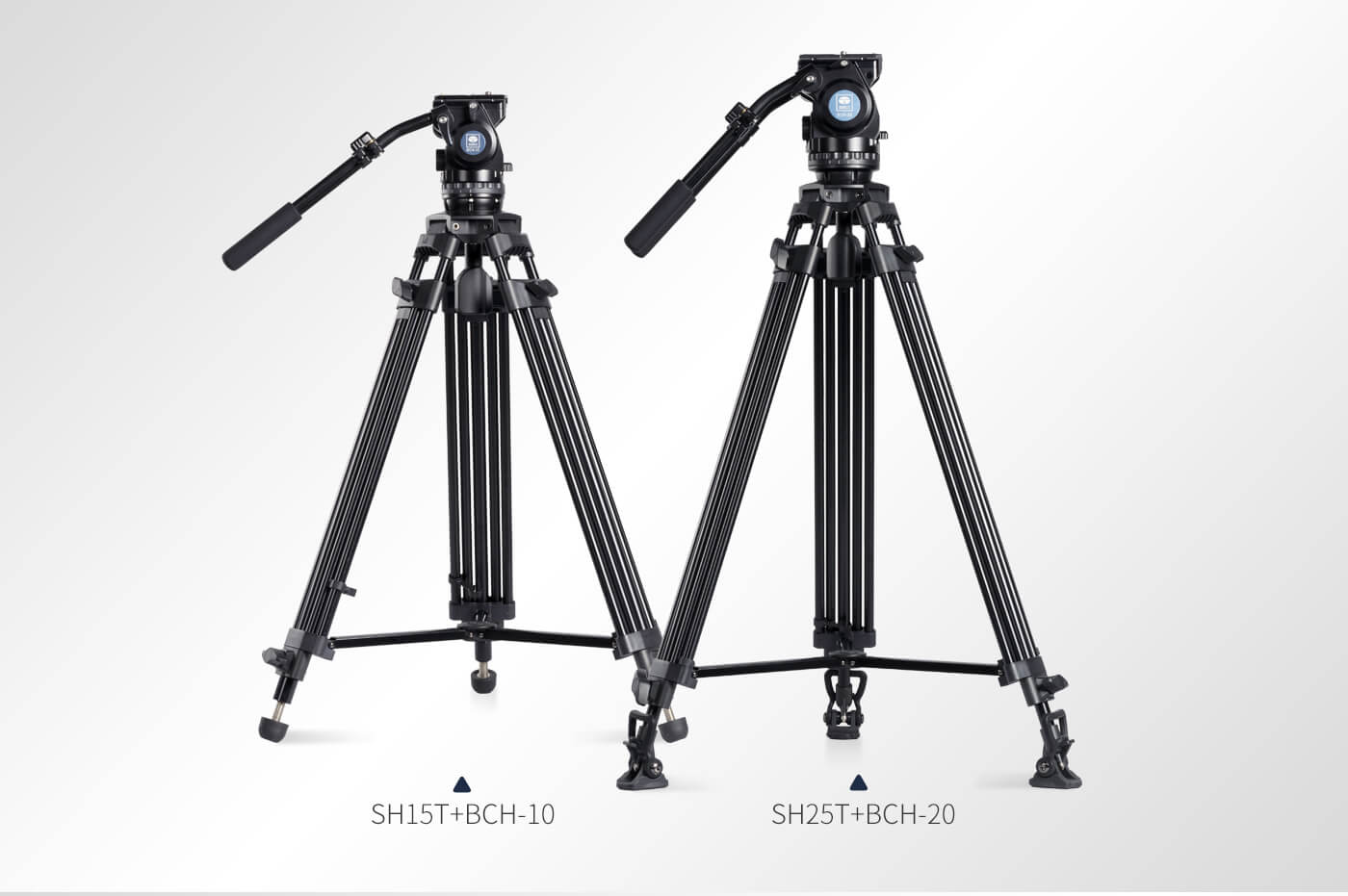 BCH Series Fluid Video Head with 75mm Bowl
Built-in counterbalance and friction control systems guarantee a smooth shooting experience. With a 75mm universal bowl, the shooting angle can be adjusted simply by turning the handle at the bottom.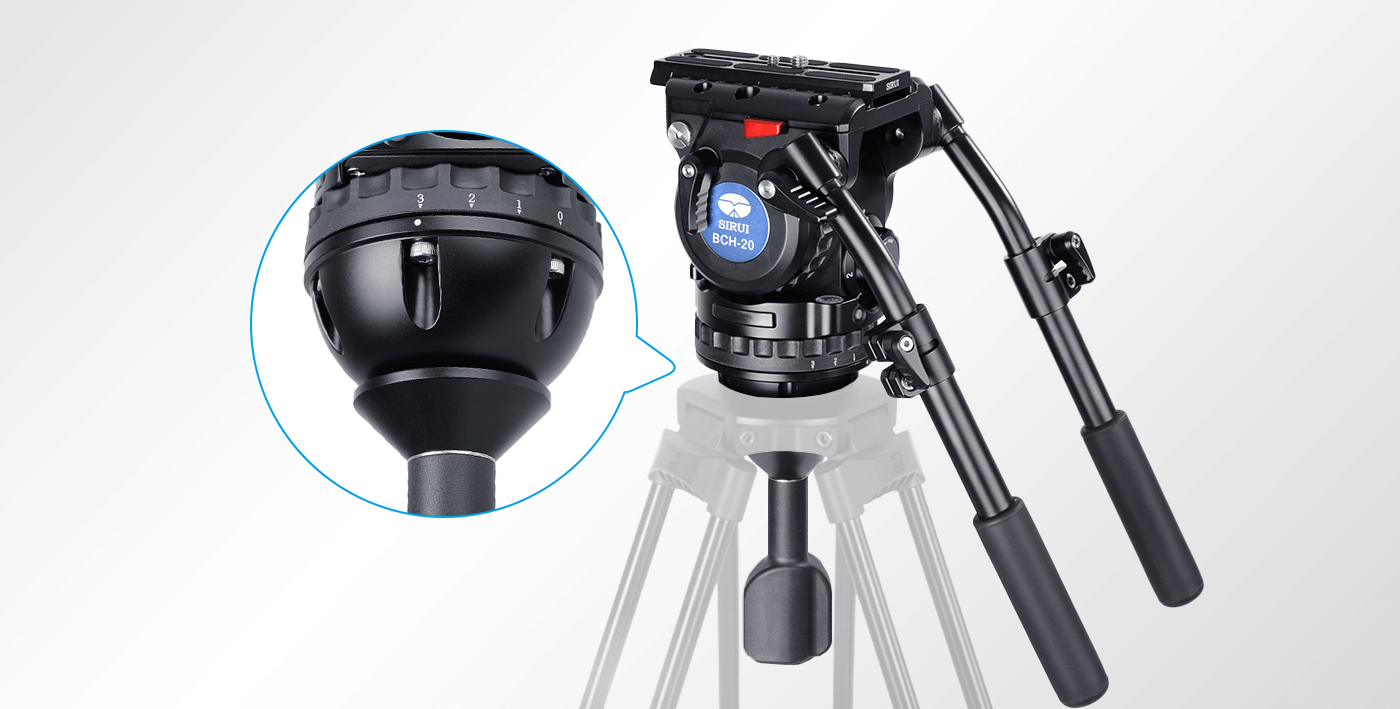 Telescopic Handle with Rubber Sleeve
The head comes with telescopic handles for length adjustment, and rubber sleeves for a comfortable grip. 360° pan and tilt are available for quick angle adjustment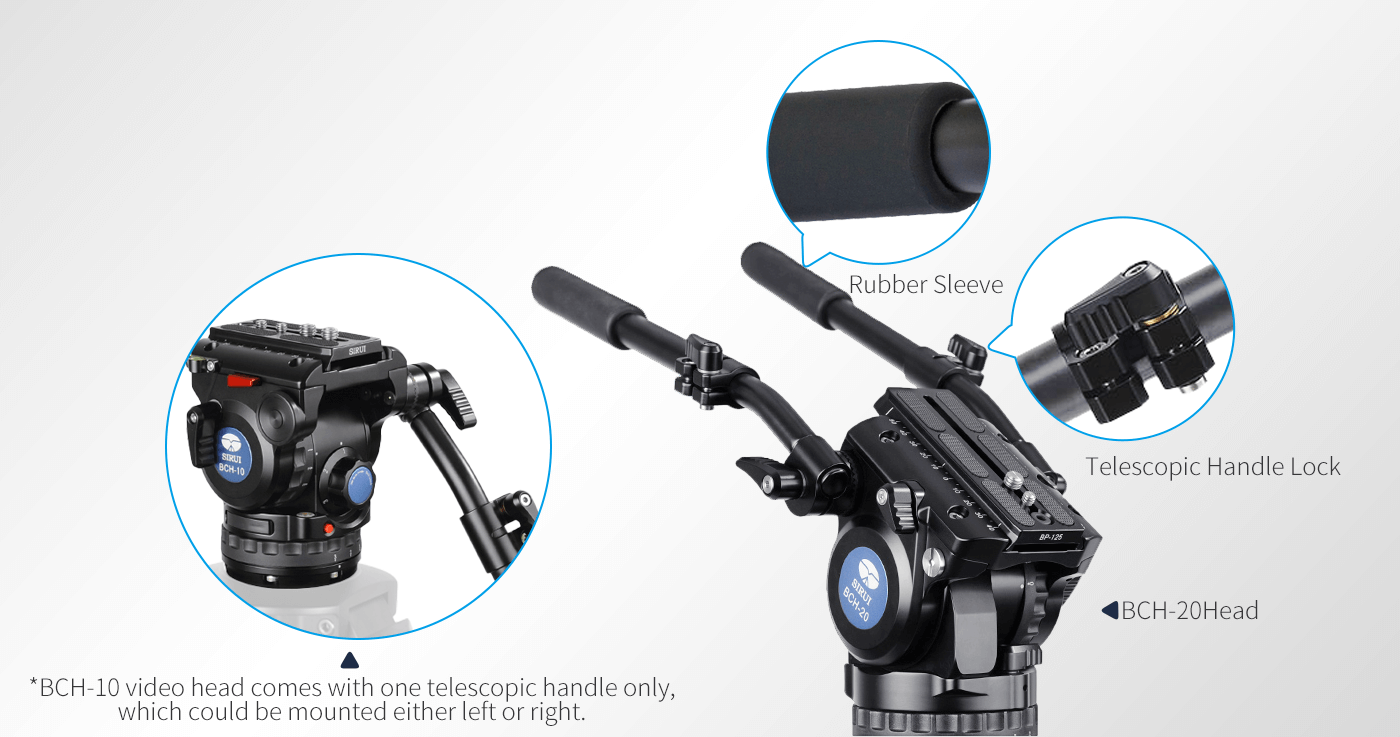 Multi Gears for Friction Control
Two friction dials with three gears (gear "0" means frictionless) are designed respectively to fine-tune the panning and tilting range.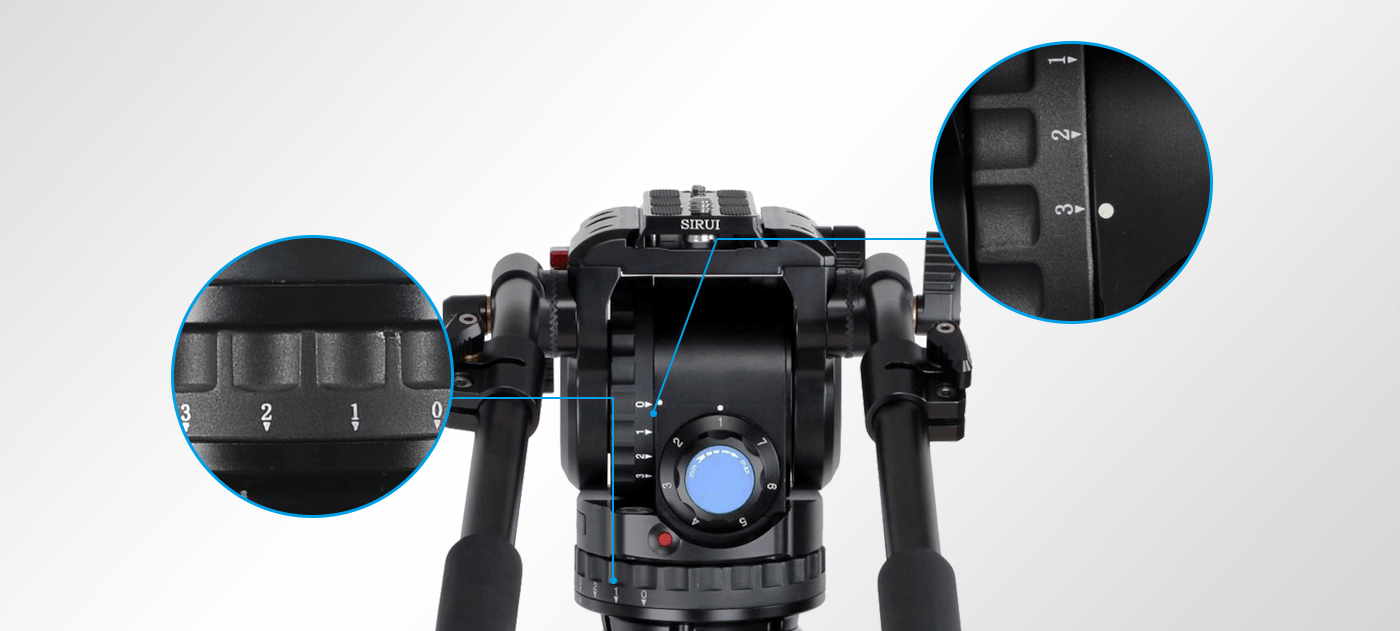 Dynamic Equilibrium Adjustment
A multi-gear friction dial is included for dynamic equilibrium adjustment. Even loaded with heavy gear, the built-in spring can rebounce the head accurately to the set angle.3 gears for BCH-10 and 7 gears for BCH-20.
Multi-Angle Shooting
The panorama base allows for 360° pan of the head. In terms of tilting range, -60° to +90° is available for BCH-10 and-70° to +90° for BCH-20. Pan and tilt the head to get a wealth of great shots.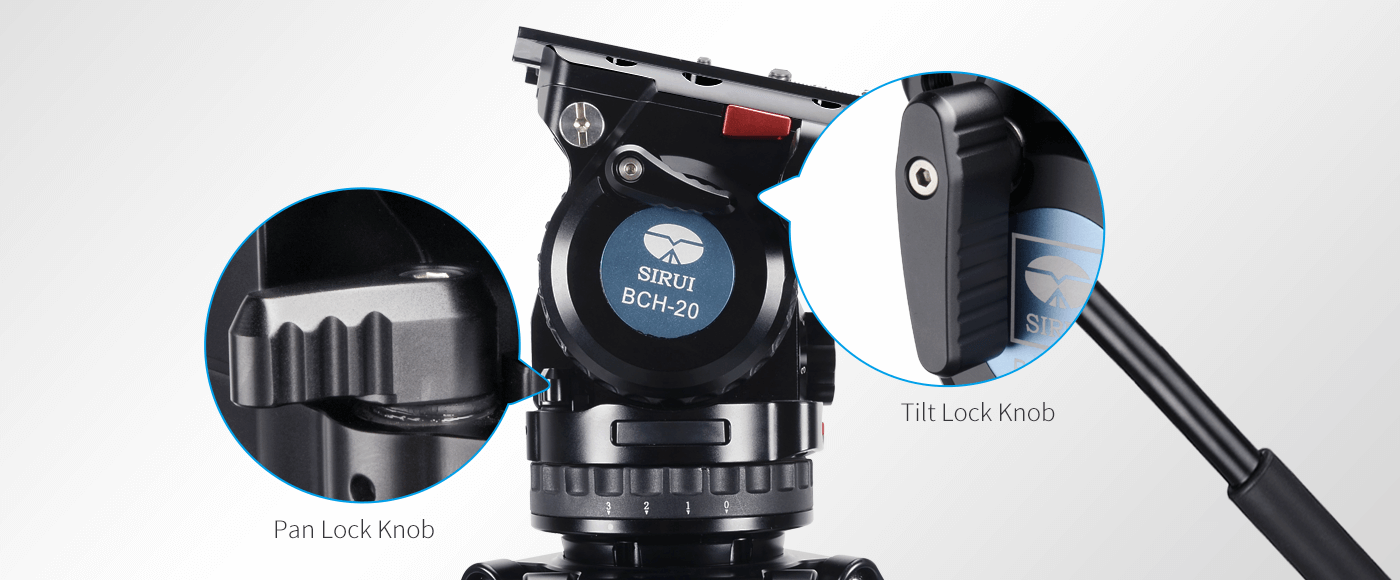 Positioning and Anti-Slip Solutions
Graduated QR plate facilitates positioning during camera setup. The innovative double-safe locks on the QR plate prevent the camera from an accidental fall.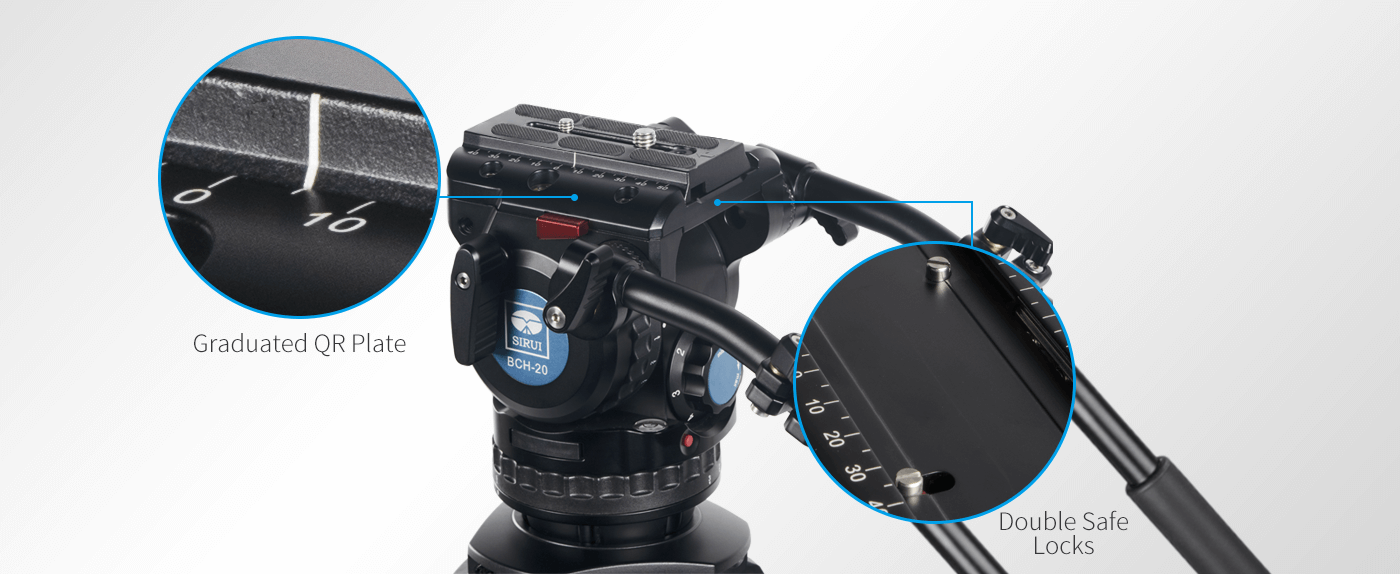 Bubble Level for Easy Leveling
Two bubble levels are embedded in the base and the mounting platform respectively. With a coin-like battery inserted, the bubble level in the base shines when the power switch is turned on, making leveling in the dark no longer a problem.
Lightweight but Strong SH Tripod
Made of aluminum alloy, the tripod is capable of carrying the heavy BCH series video head with ease, providing strong support for video recording.
Center Spreader for Extra Stability
The center spreader can be individually adjusted in width to give the tripod the necessary stability.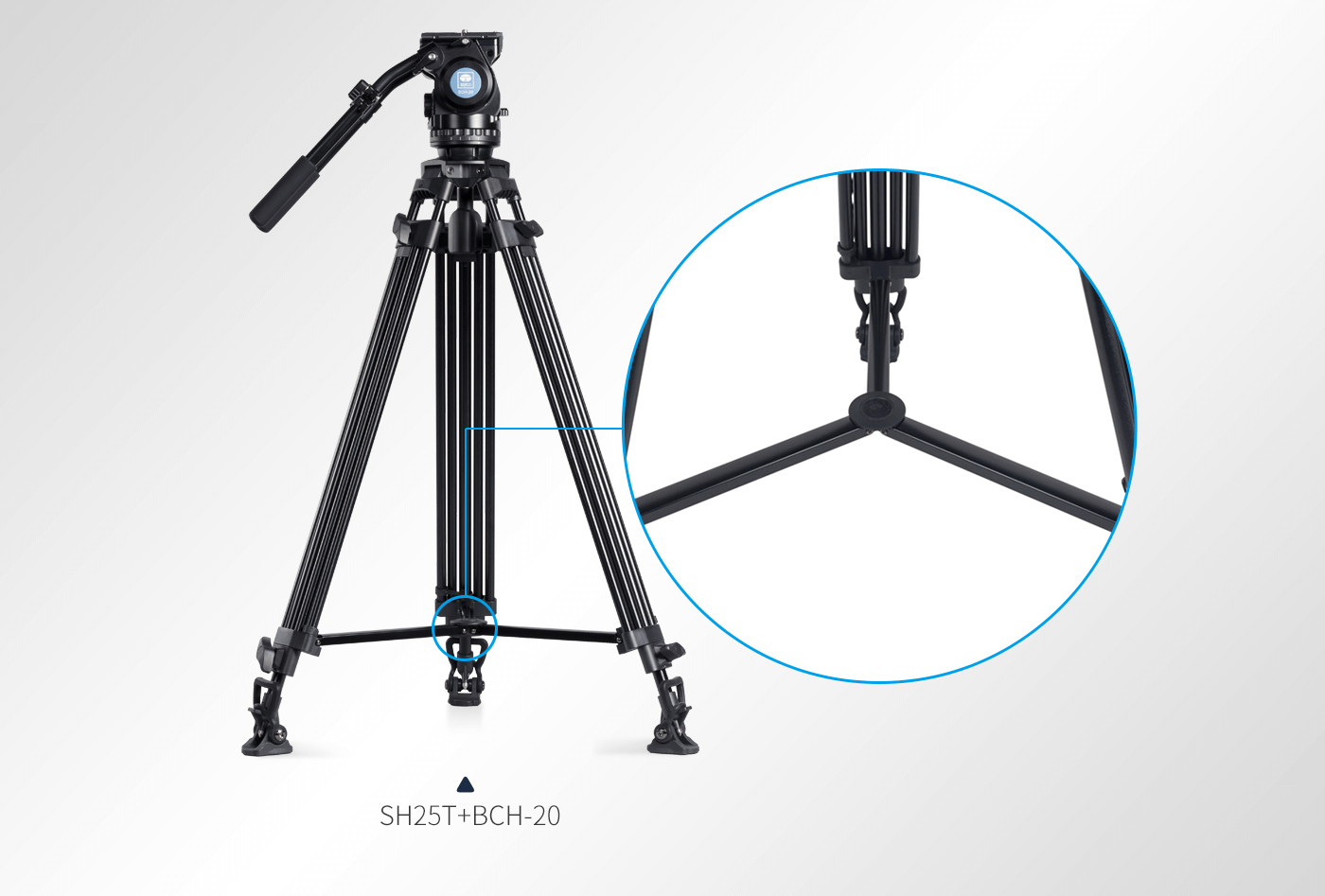 Considerate Details
Details like the ergonomic handle, large leg lock and leg locking buckle all embody the ingenuity of the designer.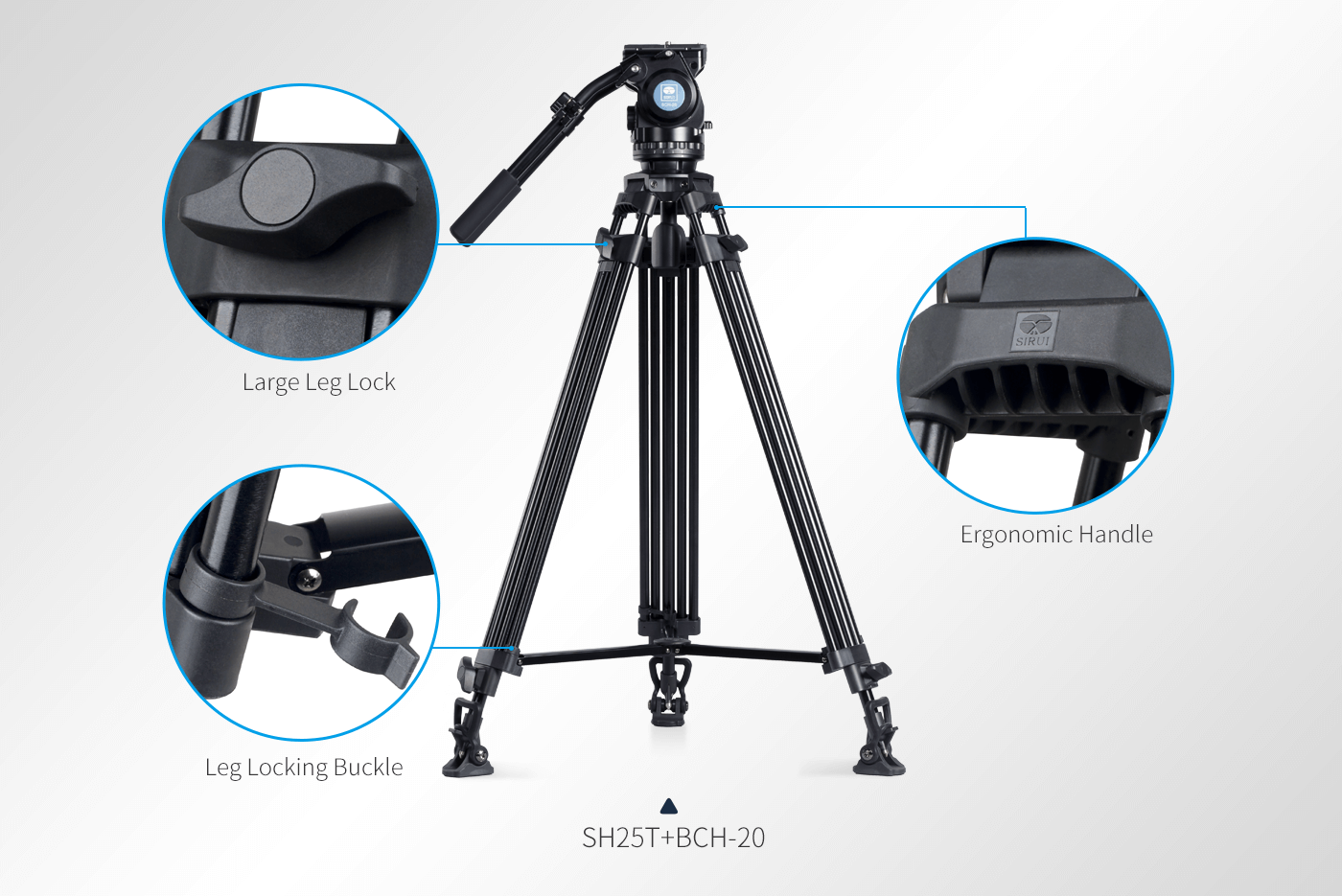 Metal Spikes for a Variety of Scenarios
Retractable metal spikes of the SH15T tripod and dual metal spikes of the SH25T tripod are tailored for outdoor shooting on soft or uneven ground. Rubber feet are available for both tripods to shoot on slippery surfaces.