Self-Inflating LED Light Series

200W

Bi-Color

HSI Full Color A200R

Self Inflation

Integrated Diffuser

Various Setup Options

Dual Power Solutions

Optional Control Methods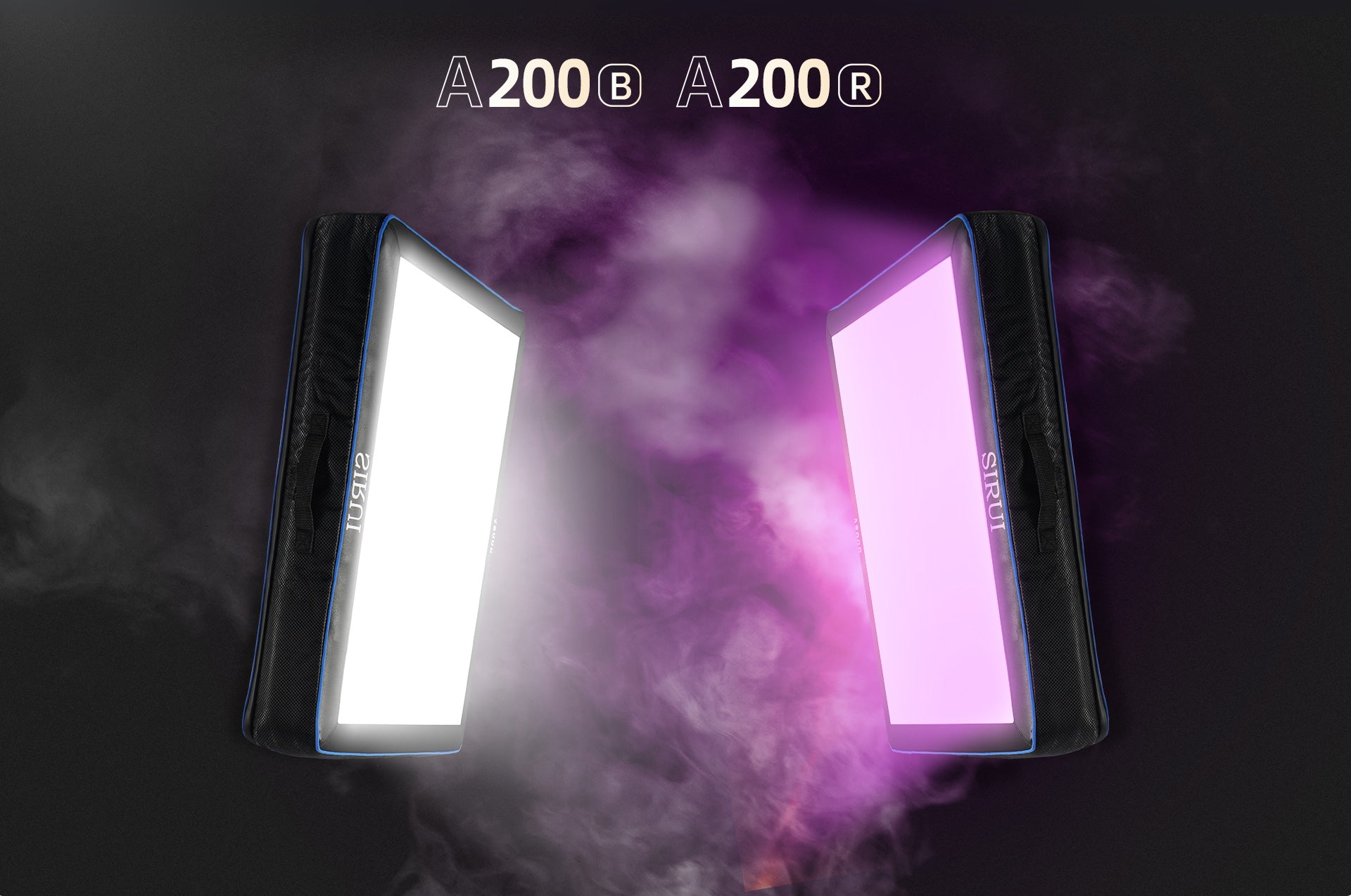 To increase the lighting experience of users, SIRUI has launched two new lights after A100B. They are A200B Bi-Color Self Inflating LED Light and A200R RGB Self Inflating LED Light. The new lights feature self inflation, integrated diffuser, high output, exceptional color accuracy, various setup options, ideal for use in cases such as tight spaces, live streaming, outdoor shooting, etc. Whether you are professional photographer or not, the A200B and A200R can meet your various needs for light control.
SELF INFLATION
Turn on the light to start the inflation and once the light is fully inflated, the inflation stops. This unique design greatly facilitates the setup process.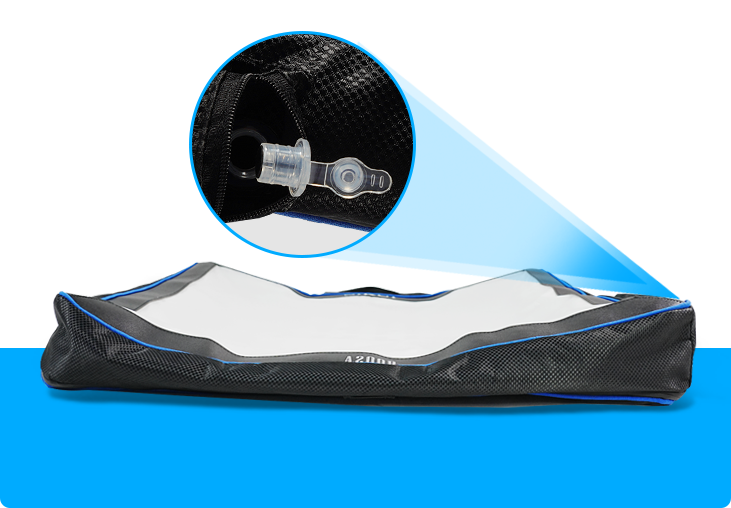 Remove the valve plug to deflate the light
Turn on the light start the inflation
FOLDABLE LIGHT FOR
EASY STORAGE AND TRANSPORT Easy storage Easy transport
Pack and take away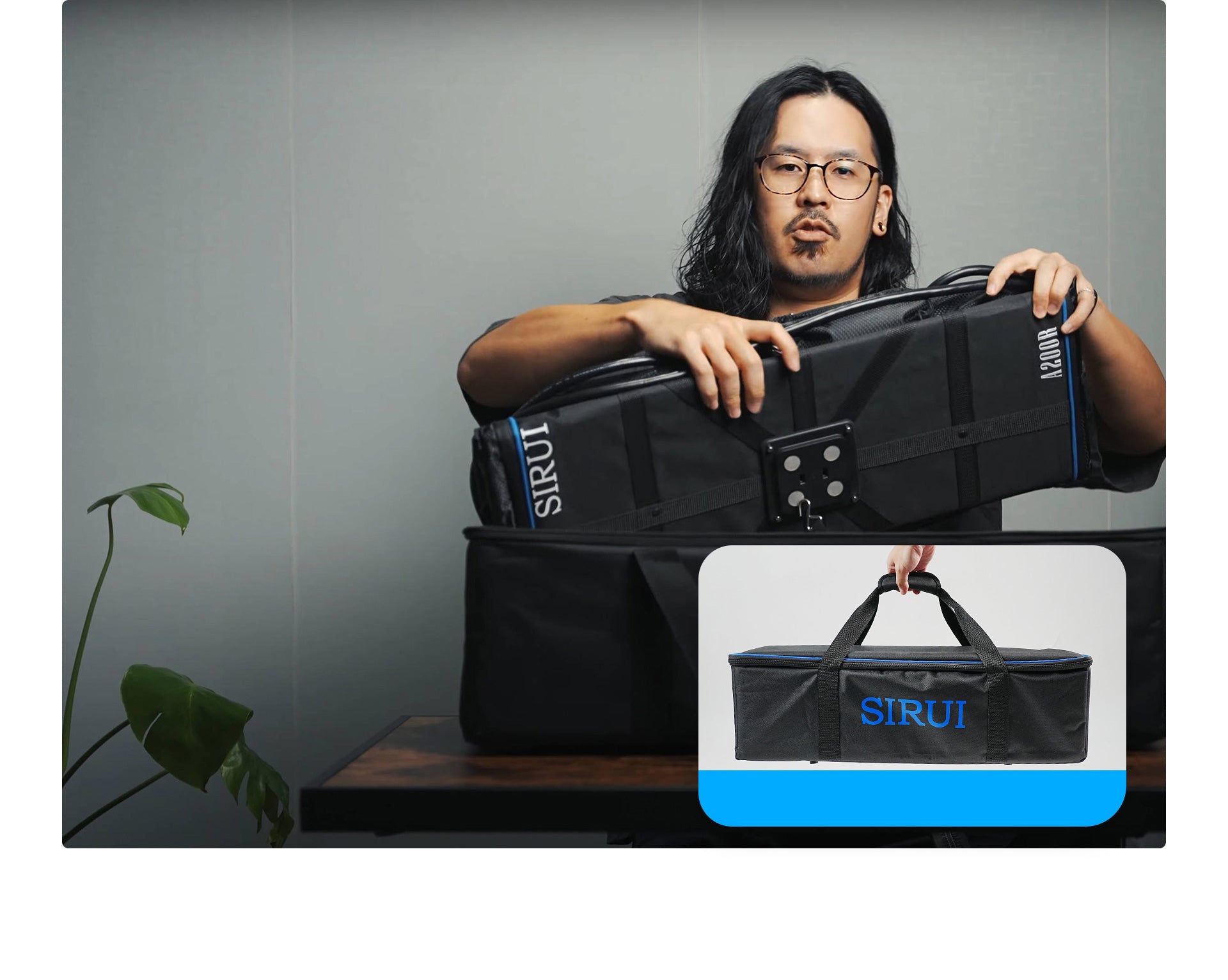 INTEGRATED DIFFUSION DESIGN
Both A200B and A200R feature an integrated diffuser to offer beautifully controlled soft light, saving you the trouble of mounting an additional softbox and facilitating the setup process.
Scrim
LED Lamp beads
Fabric
External Packing
SIRUI A200B
Other Brand Diffusion Fabric Is Required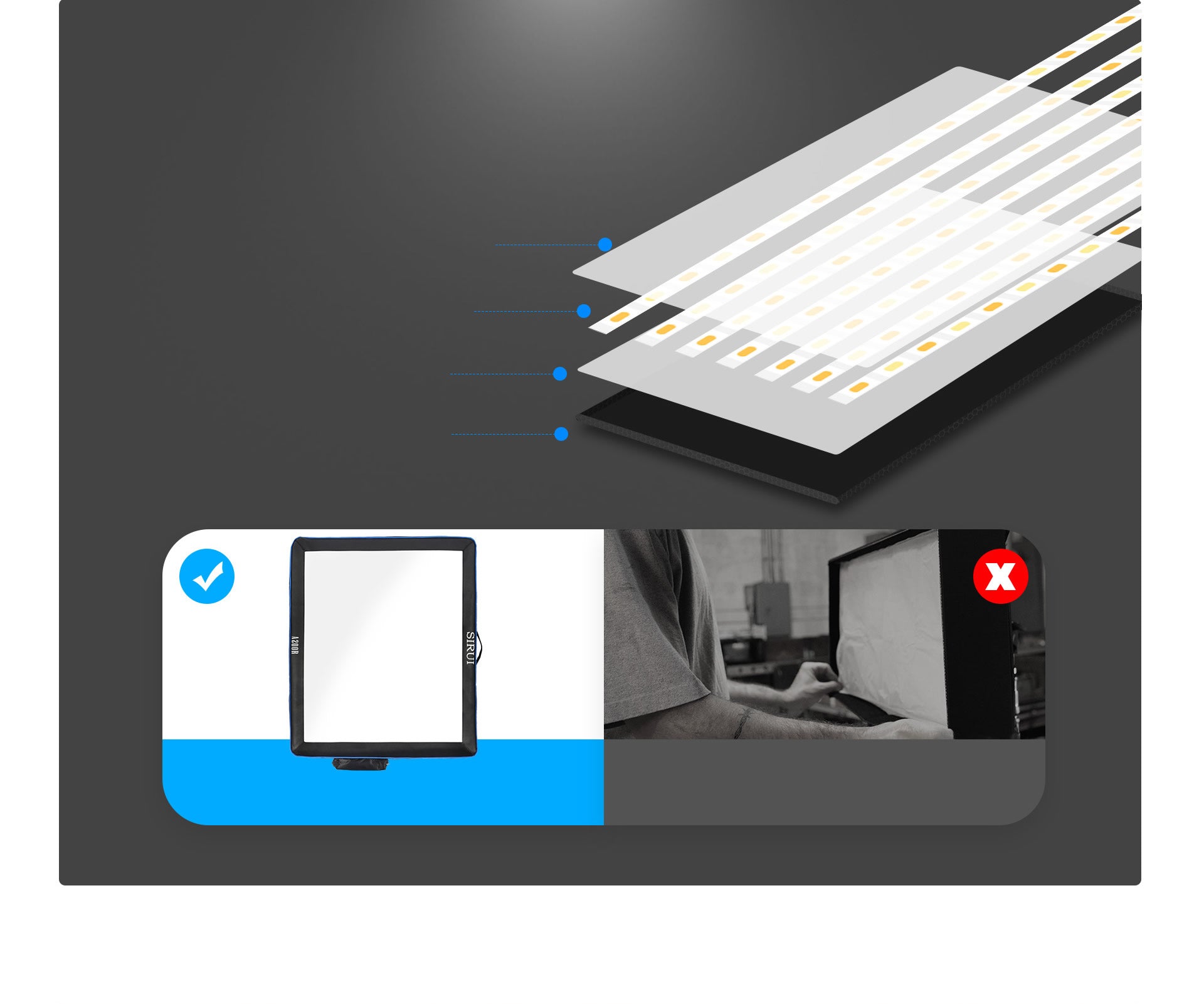 SUITABLE FOR TIGHT SPACES
Slim body with large illumination area design is suitable for tight spaces
SIRUI Compact
Bulky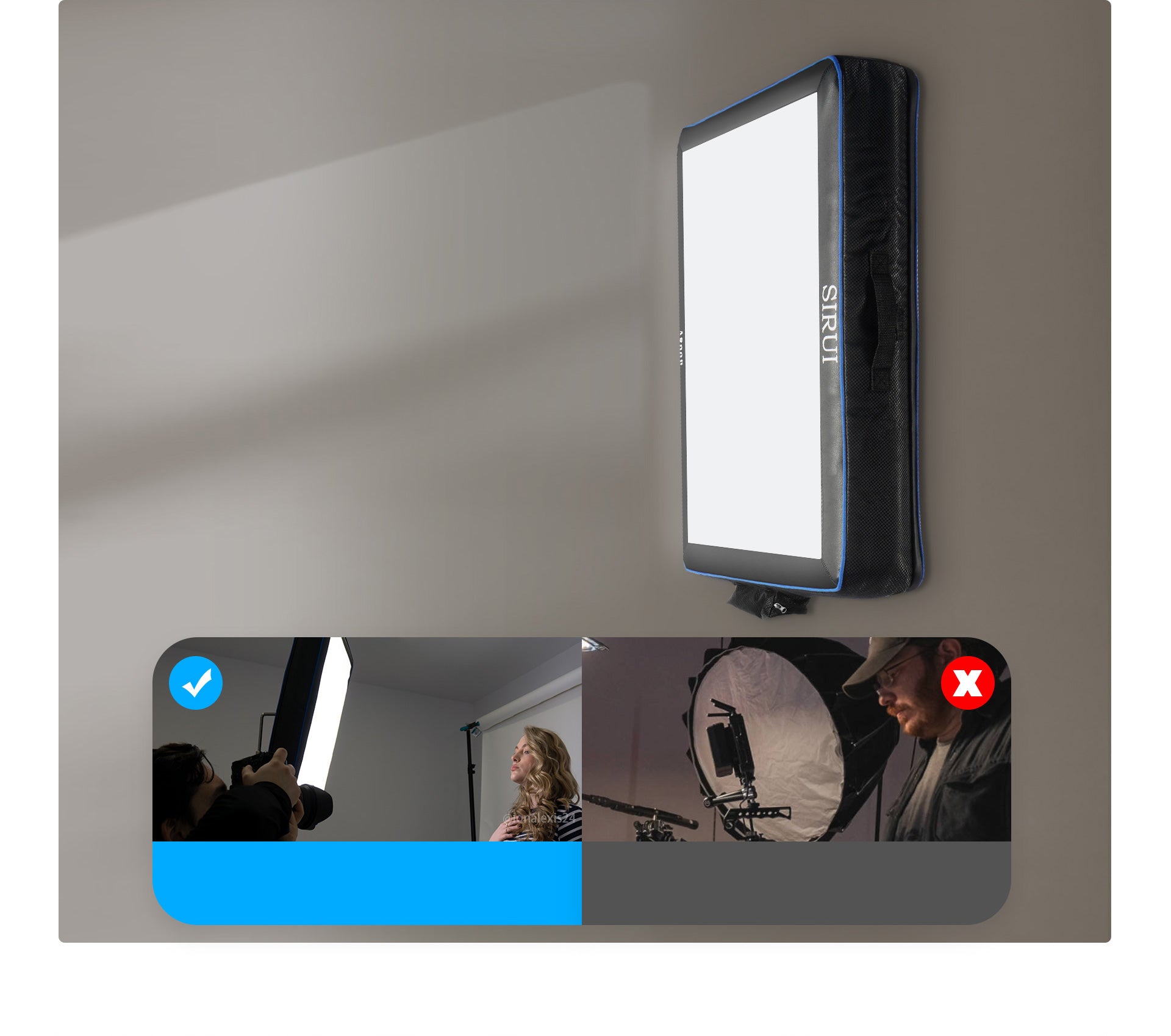 GRID MOUNTED MORE SOFTER
Grid is included for light direction control
Grid Mounted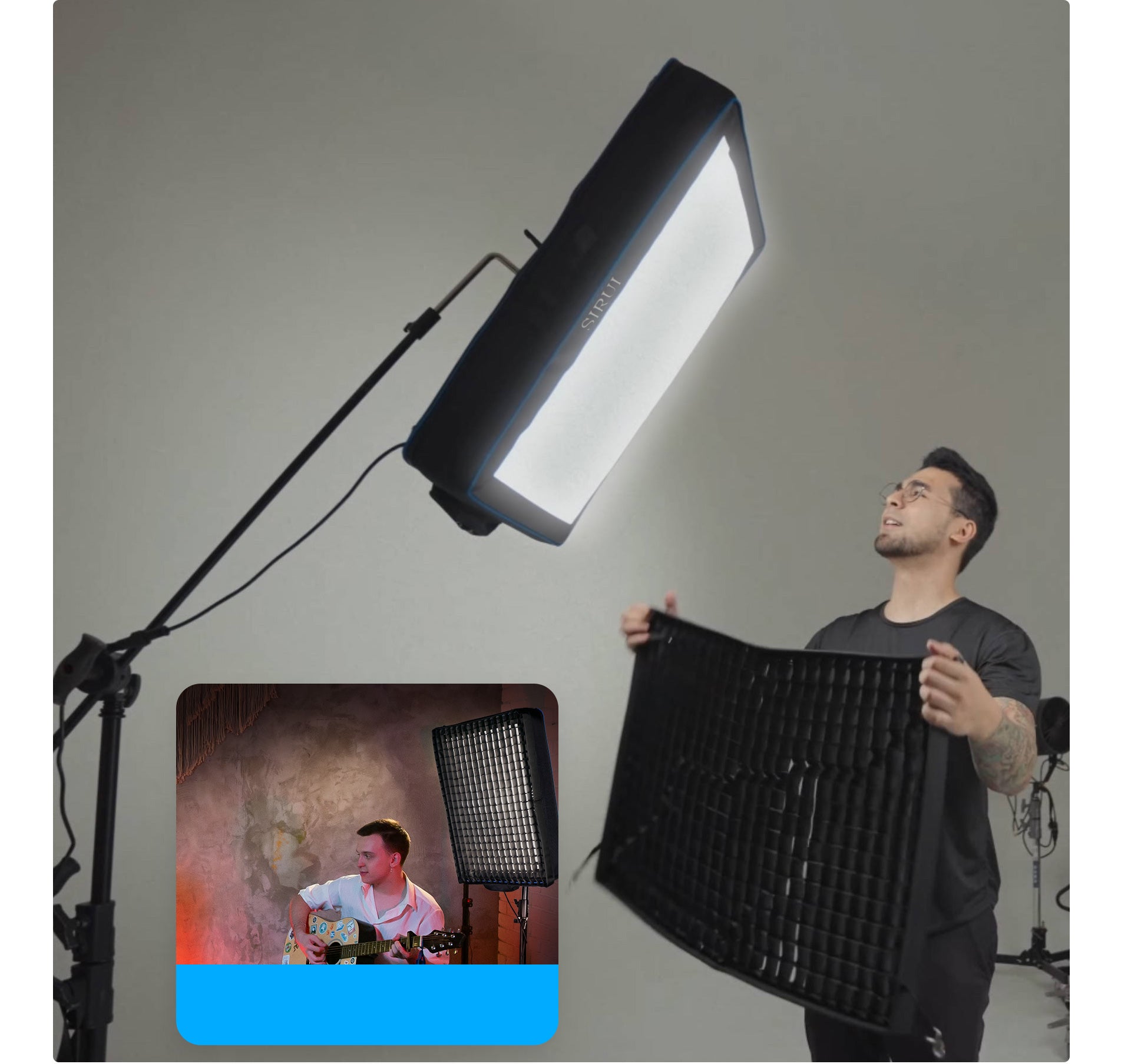 VARIOUS SETUP OPTIONS
Compared with traditional lights, A200B/A200R can be mounted almost everywhere, for example, in a tight space for creative expression

Magnetic Absorption

Hanging

Stand Adapter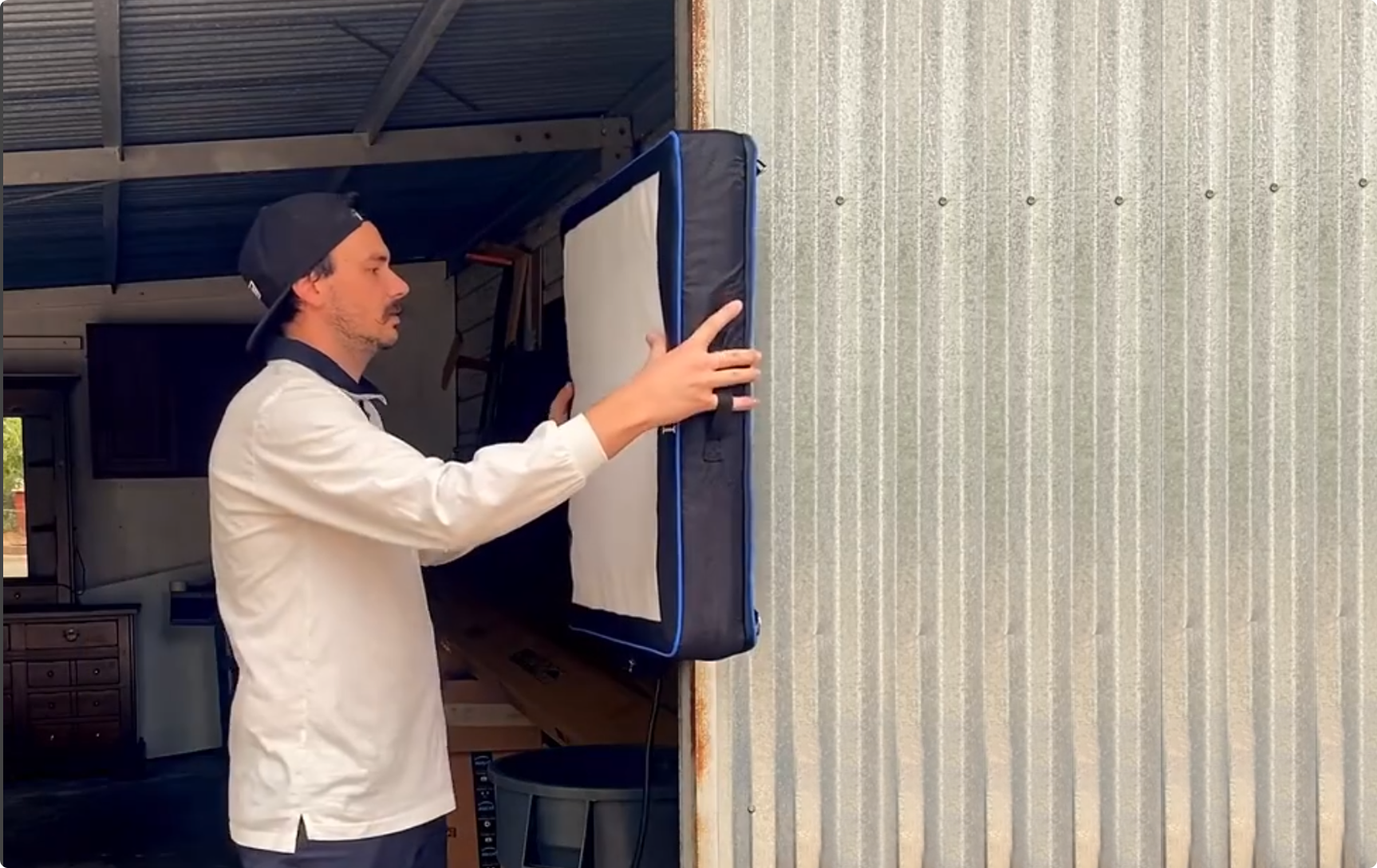 Magnetic Absorption
Magnet at the back of the light allows attaching the light to any metal surface.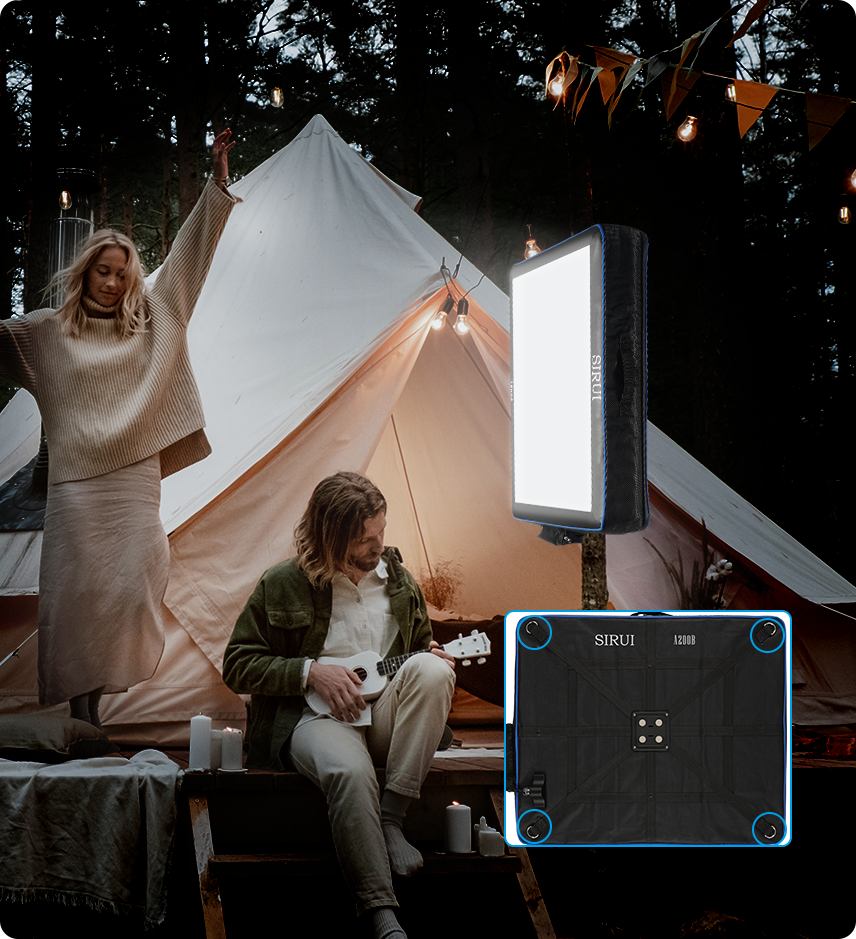 Hanging
Four metal rings are designed for easy hanging the light,even in tight spaces.
Stand Adapter
Combine the light and light stand via the included stand adapter or use the light as the top light.
200W POWER CONSUMPTION
With 200W power consumption and 4100lux/1m 100% illuminance, this SIRUI A200B/A200R light has a wider lighting range, which is suitable for daily live streaming, interviews, product shooting, etc

27.6*23.2*3.9 inch

Power consumption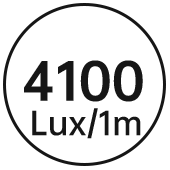 100% Illuminance (LUX)
High Output
TLCI:98/CRI:96
Exceptional Color Accuracy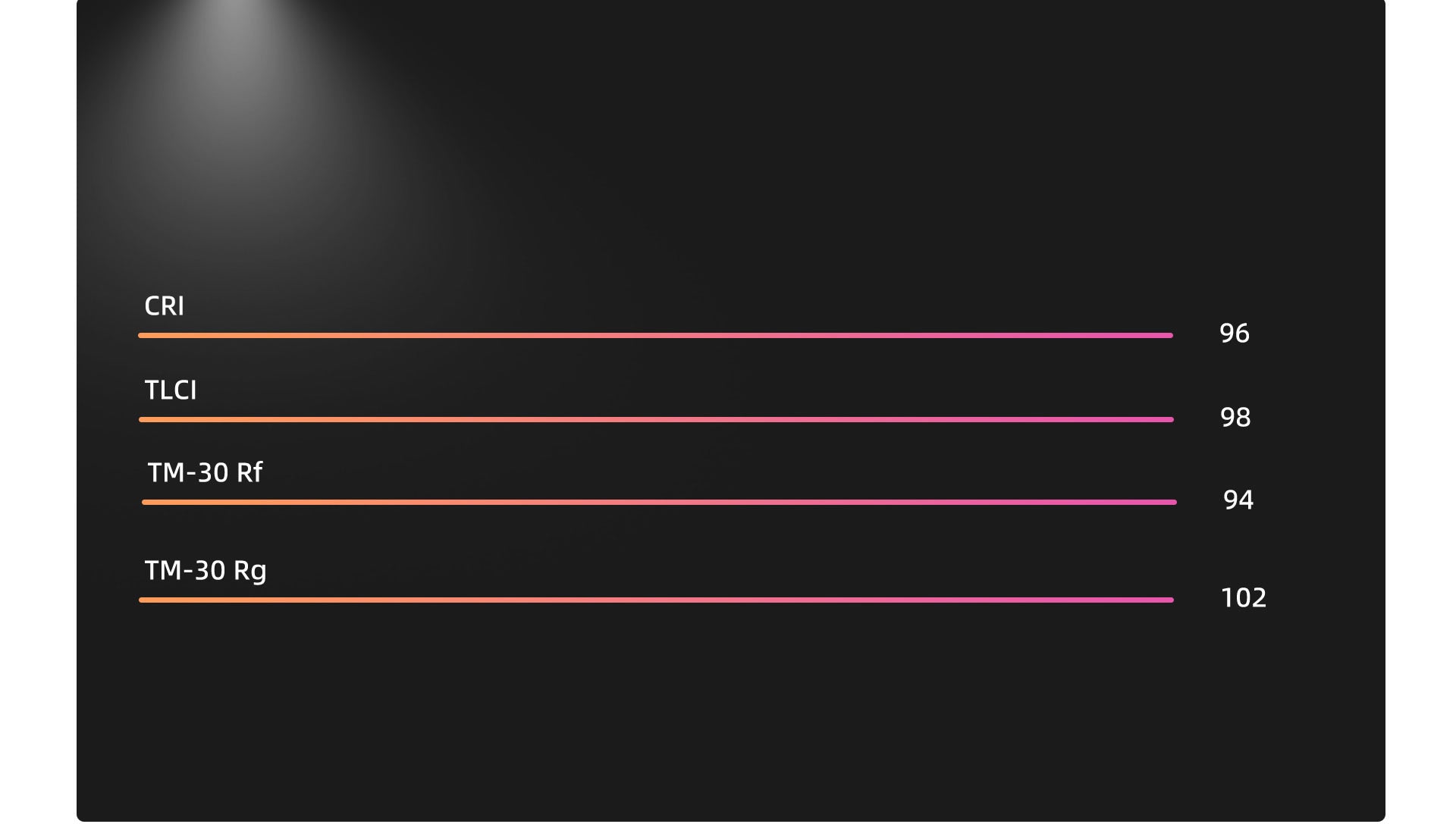 WIDE CCT RANGE
The variable color temperature of A200R from 2000K to 10000K and A200B from 2800K to 8500K ensures a smooth transition from tungsten to daylight.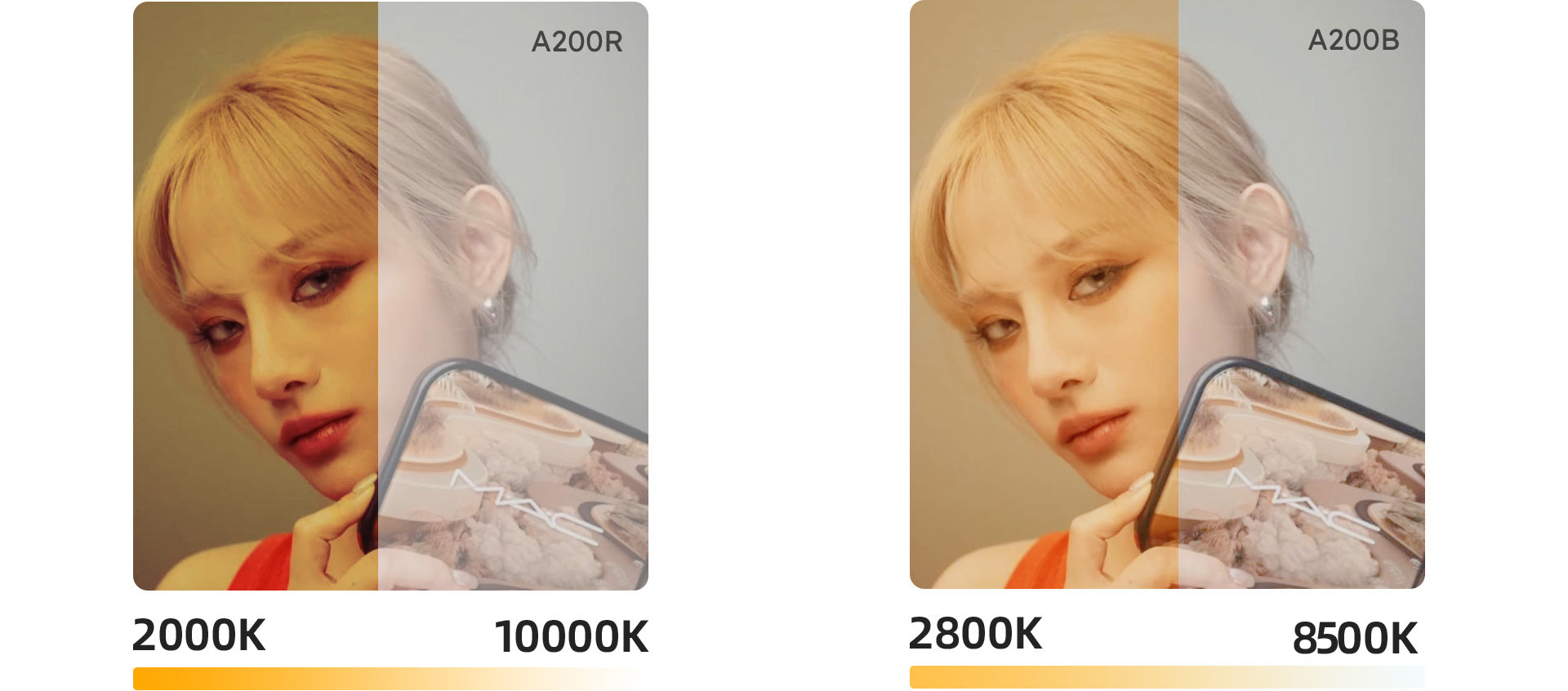 HSI FULL COLOR
Adjustable CCT and saturation of SIRUI A200R help unleash your creativity. GM is also added for precise adjustment.

Hue

Saturation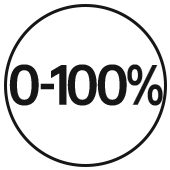 Intensity

APP Color Picker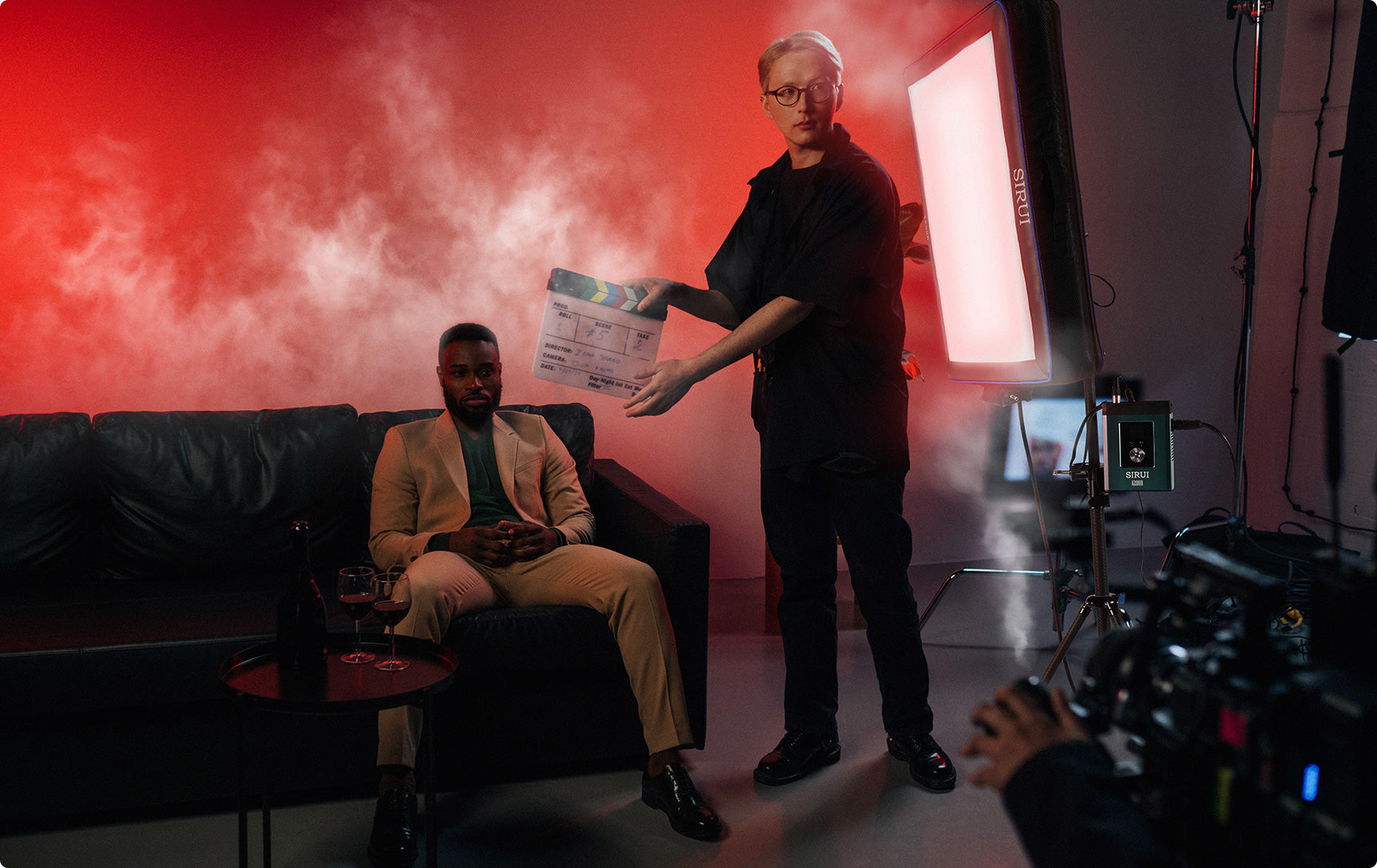 LIGHTING EFFECTS
The speed of each effect can be adjusted to suit different lighting needs

Lighting

Candle
Flash

Fire

Broken Bulb

Firework

TV

SOS

Blast
CCT Loop

Impulse

Welding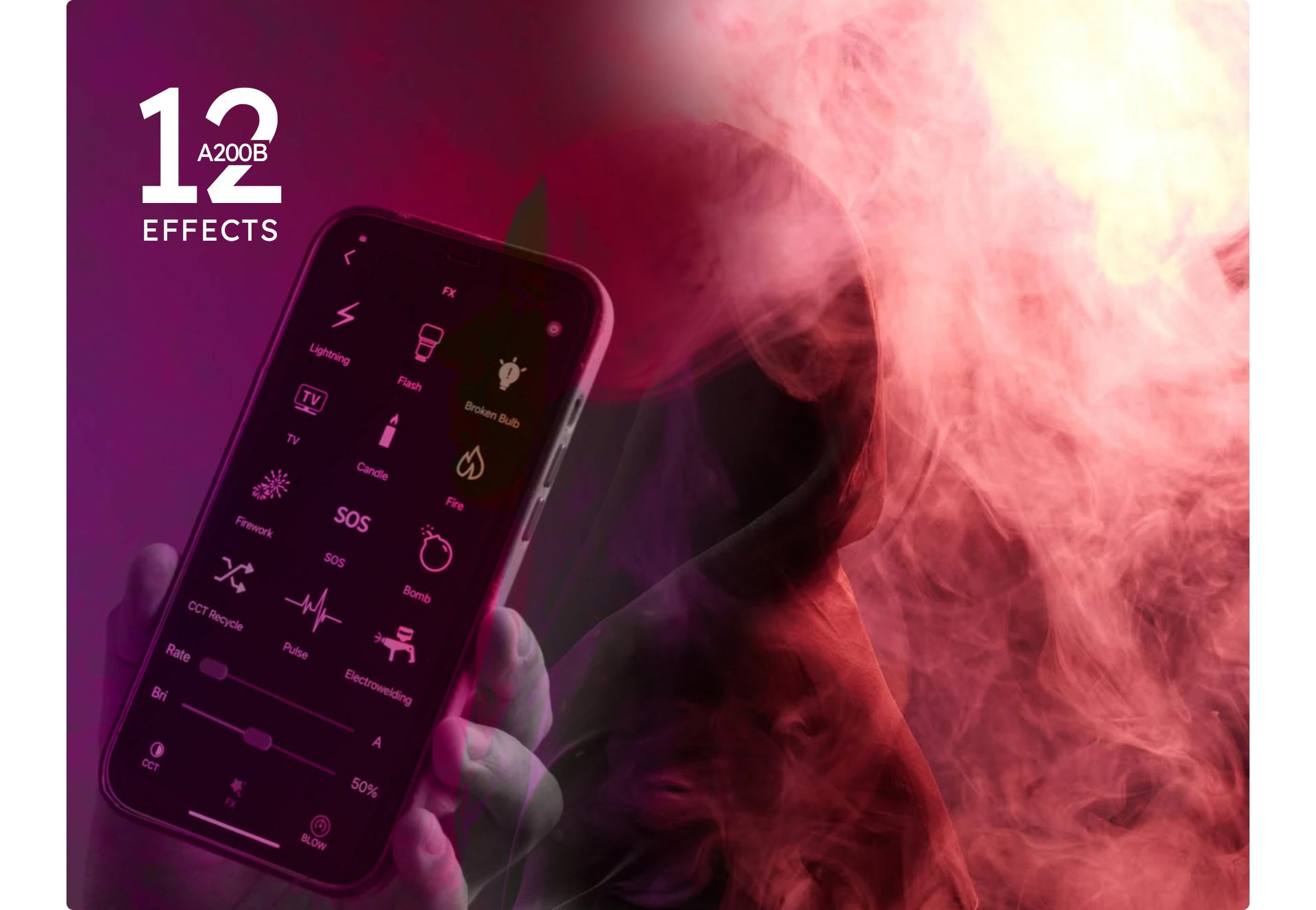 Lighting

RGB Cycle

Candle
Flash

Fire

Broken Bulb

Firework

TV

SOS

Disco

Police Car

Fire Truck

Ambulance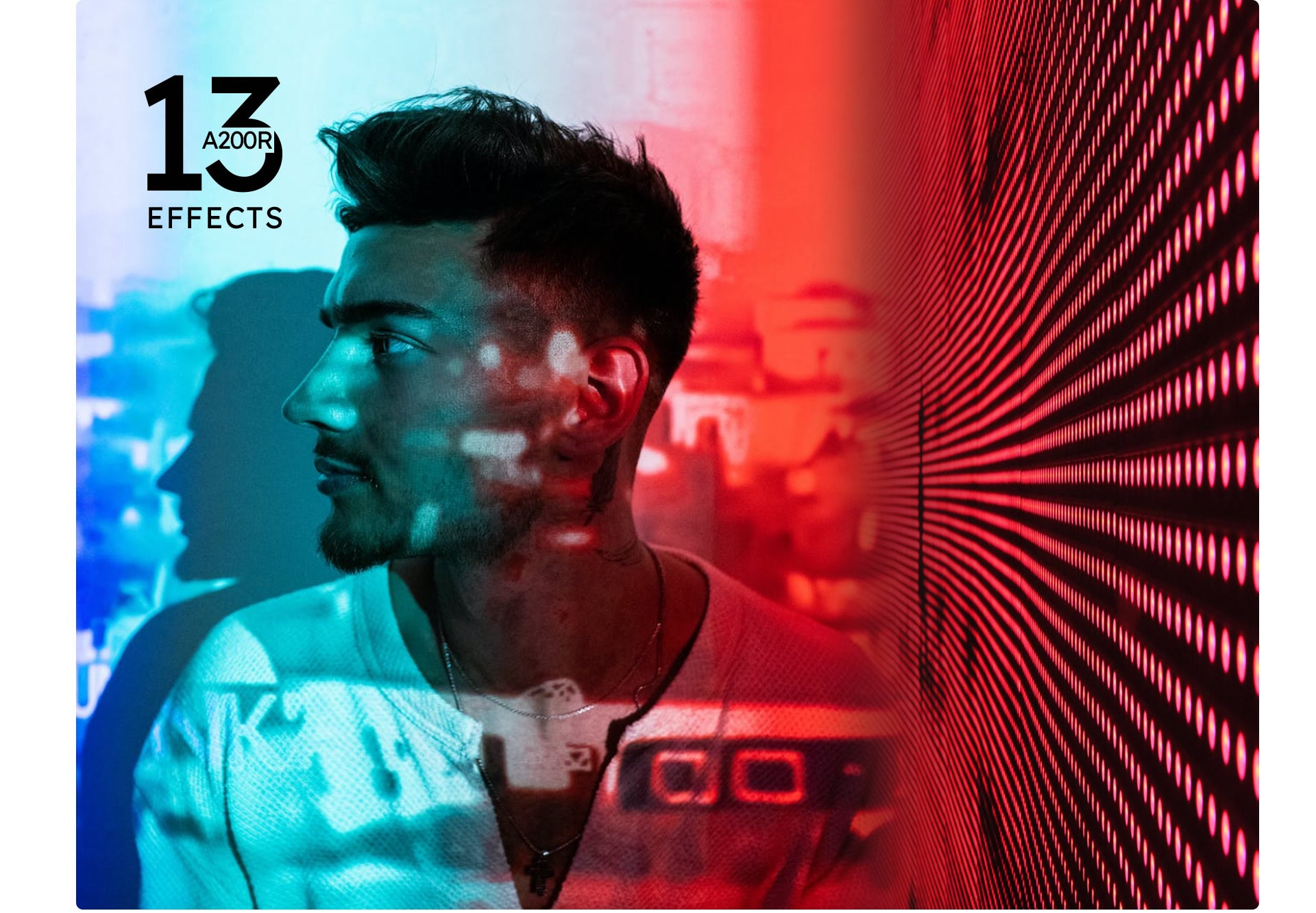 DUAL POWER SOLUTIONS
The light can be run via an adapter or via a V-mount battery for use in the studio or on location. Support adapter V-mount battery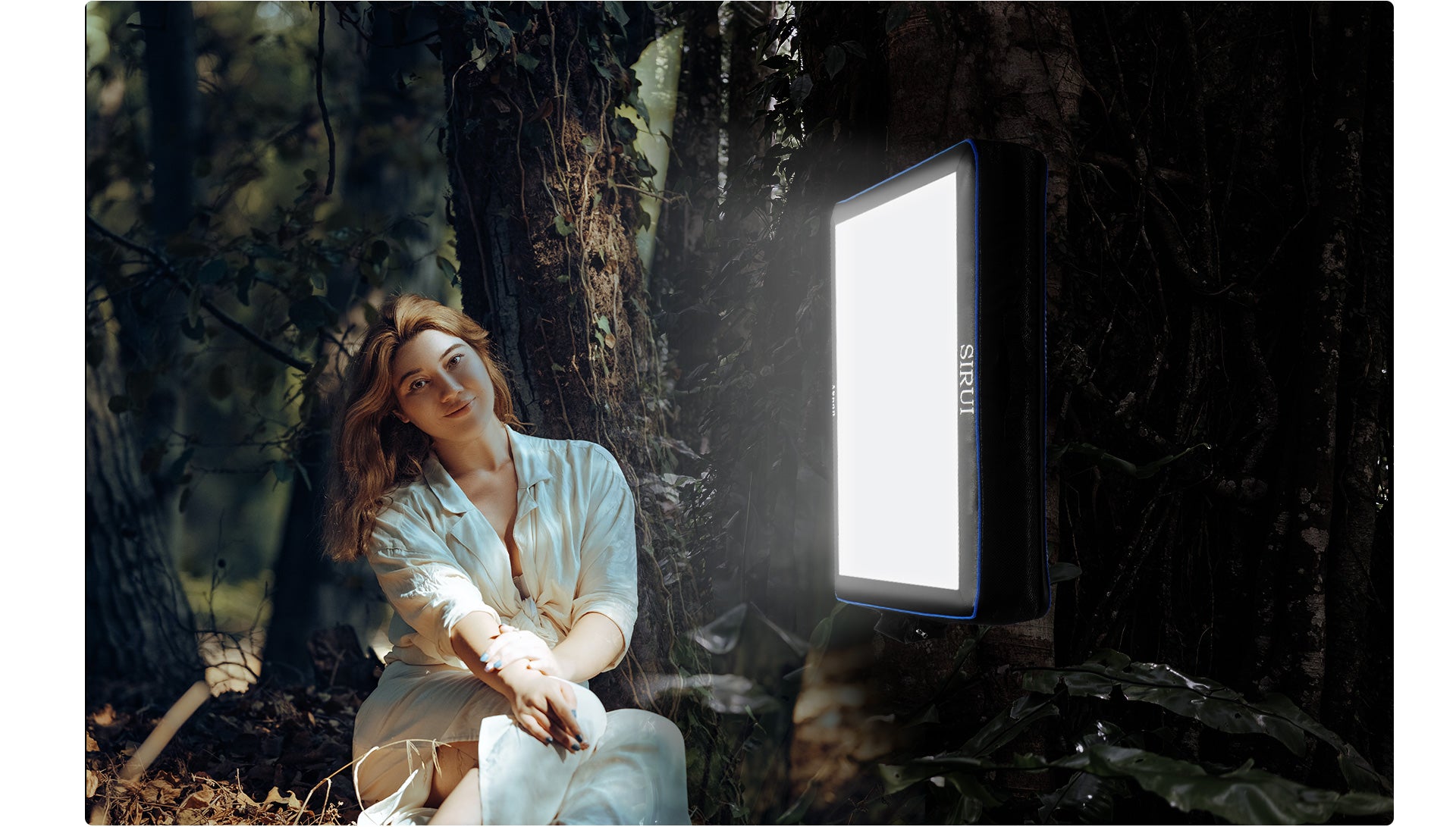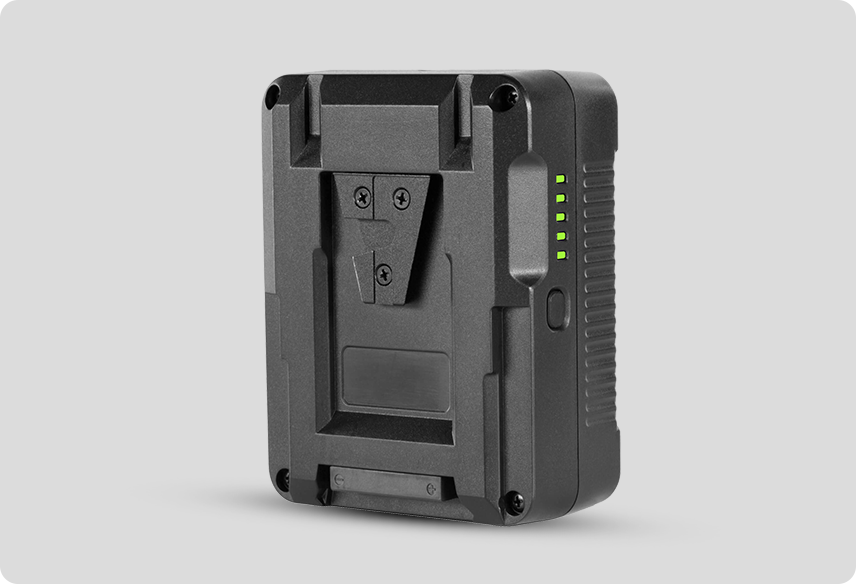 Battery is sold separately
Support 14.4V, 26V and 28.8V V-mount batteries.
*Rail(Hanging controller)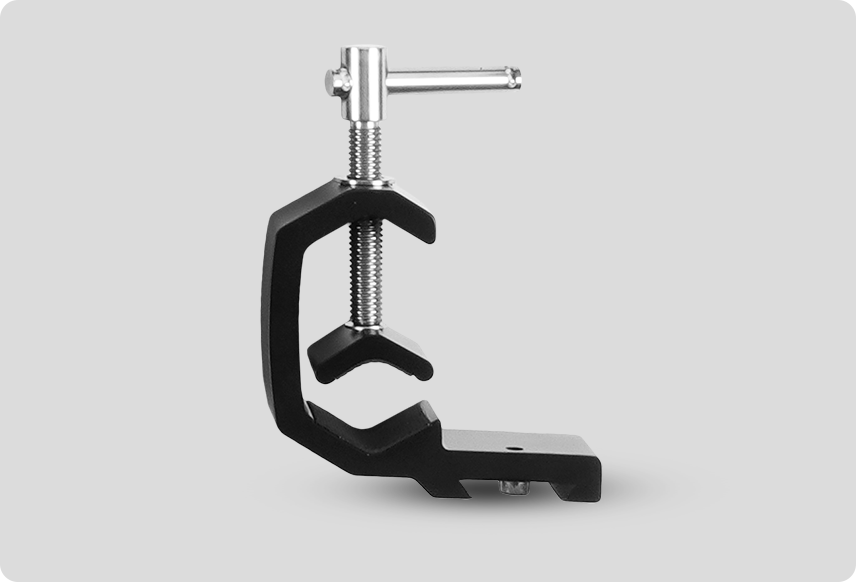 Included clamp
can be added to the stand to hold controller or other accessories
OPTIONAL CONTROL METHODS
Separated light and controller: 6m control line allows putting the light stand in a high place and at the same time operate the controller at somewhere else for convenient and easy setting adjustment. Use the controller to turn on/off the fan.
VARIOUS USE CASES
Live Streaming, Interview, Background, TVC, Portrait, Still Life, Outdoor Shooting, Tight Spaces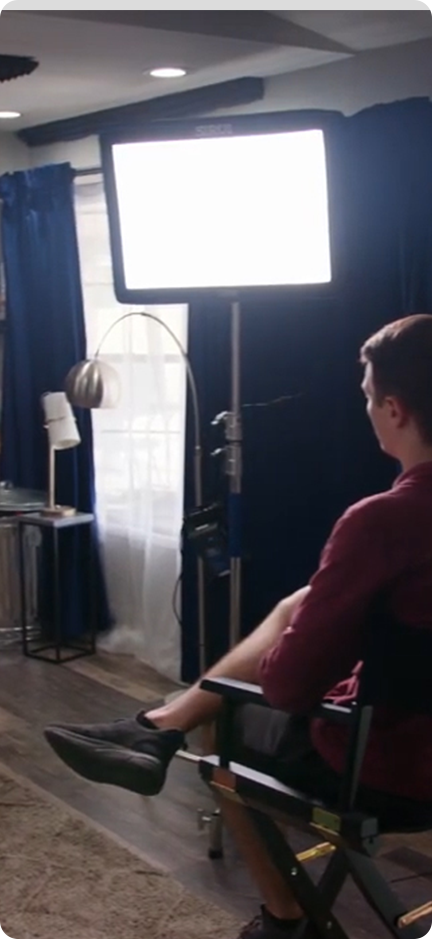 Live Streaming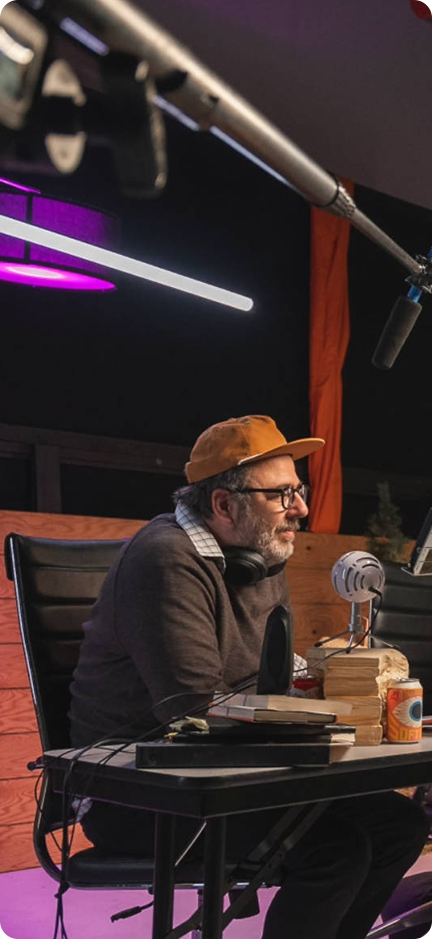 Interview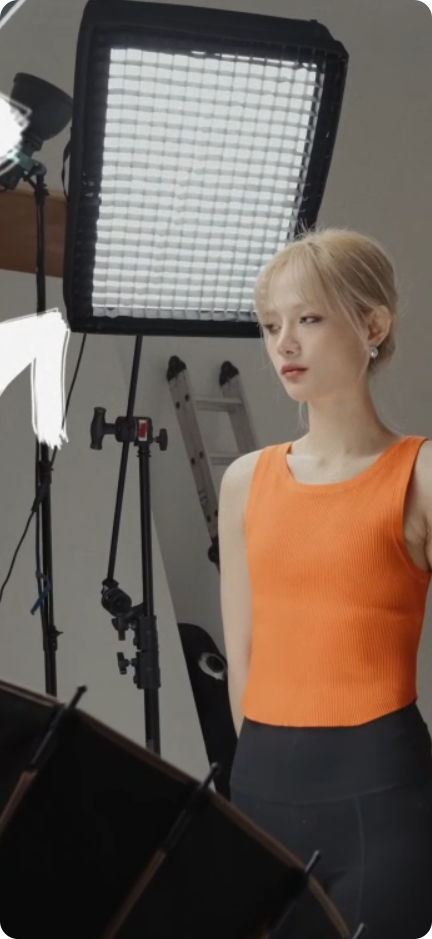 Background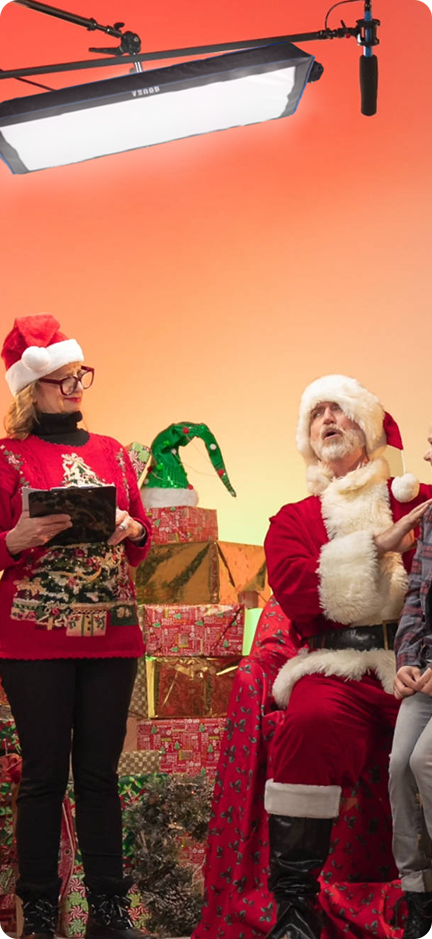 TVC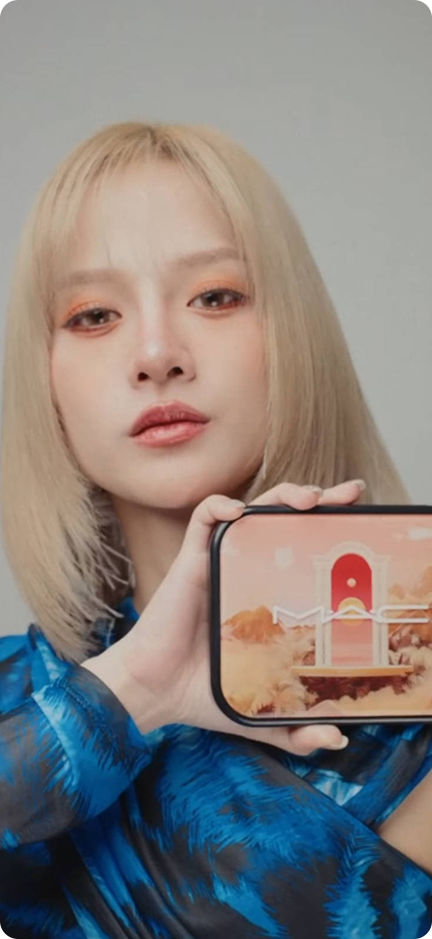 Portrait
Still Life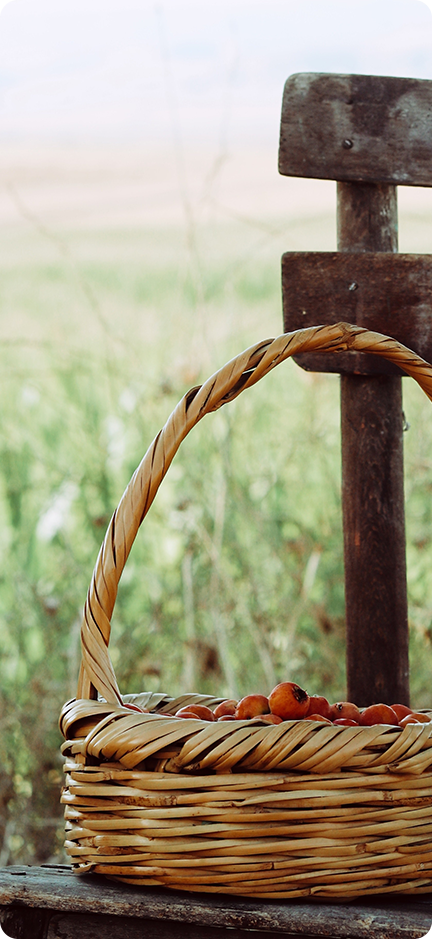 Outdoor Shooting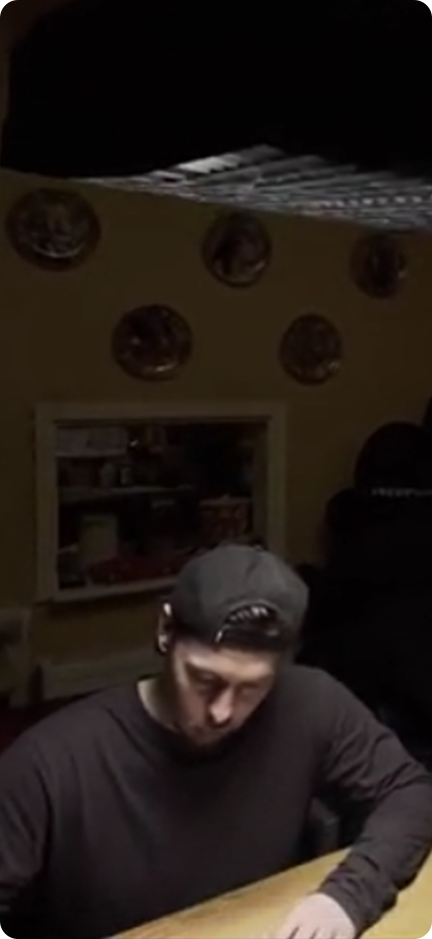 Tight Spaces
What's in the Box & Specifications


Carrying Case x1

Light Body x1

Controller x1

Power cable x1

Adapter x1

Clamp x1

Stand Adapter x1

Grid x1

warranty card x1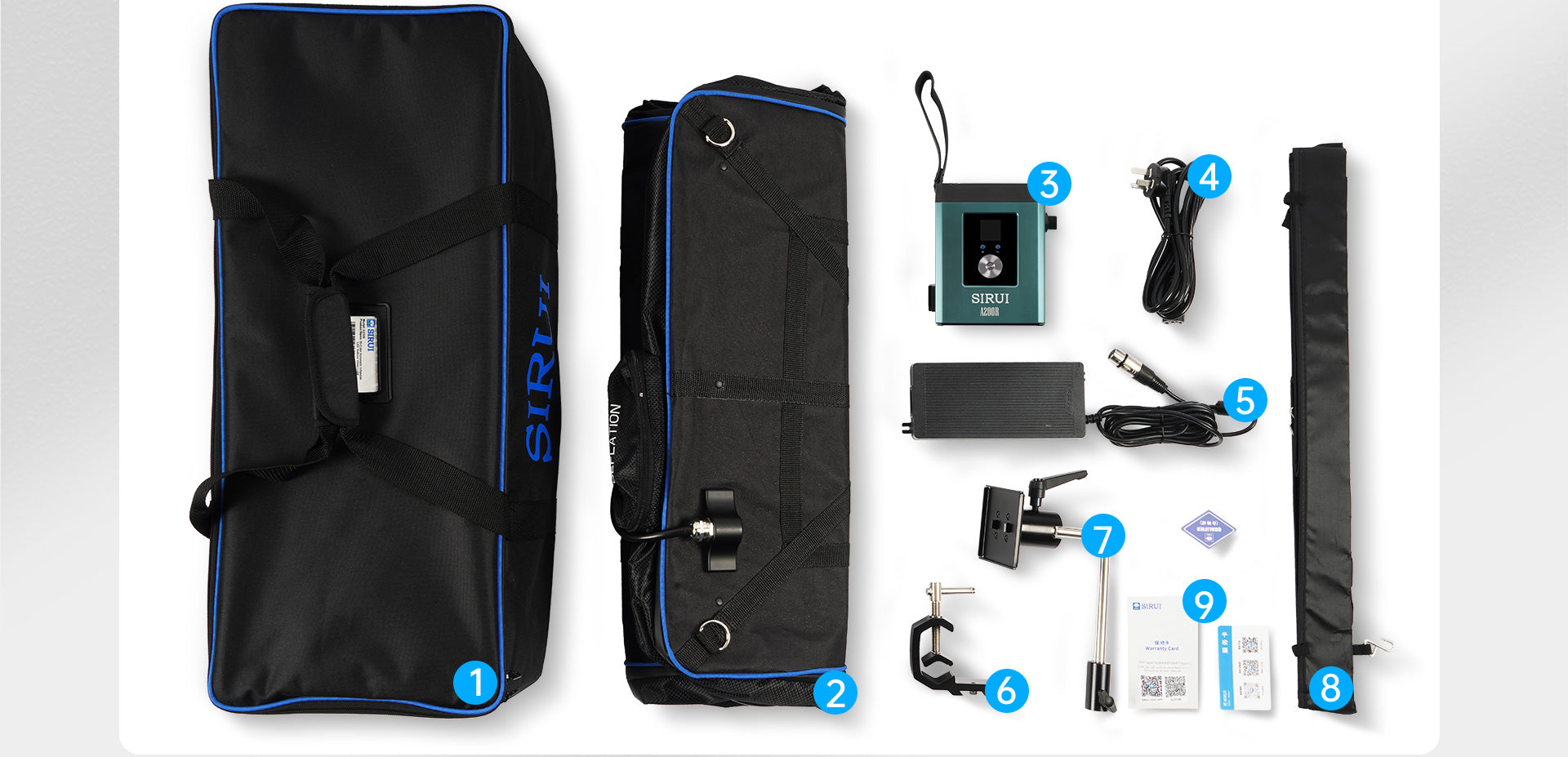 Optional A200B/A200R extension cord (3 meters)
The extension cord is used to lengthen the distance from the control box to the light body, making it easier to control.
Model

A200B
A200R

Dimensions

700*590*100mm
700*590*100mm

Weight

Light Body: 2550g, Controller: 1080g
Light Body: 2650g, Controller: 1130g

Power Consumption

Max 200w
Max 200w

CCT

2800K~8500K
2000K-10000K

Special Effect

12
13

100% Illuminance (LUX)

4100lux/1m
4100lux/1m

TLCI

98
98

CRI

96
96

TM-30

TM-30 Rf 94 , TM-30 Rg 102
TM-30 Rf 94 ,TM-30 Rg 102

Working Temperature

-10°C-45°C
-10°C-45°C

Line Length

Power Line: 2m,Control Line: 6m
Power Line: 2m , Control Line: 6m

Control Methods

On-Board Control , APP Control
On-Board Control , APP Control

Wireless Bluetooth
Control Distance

15m
15m