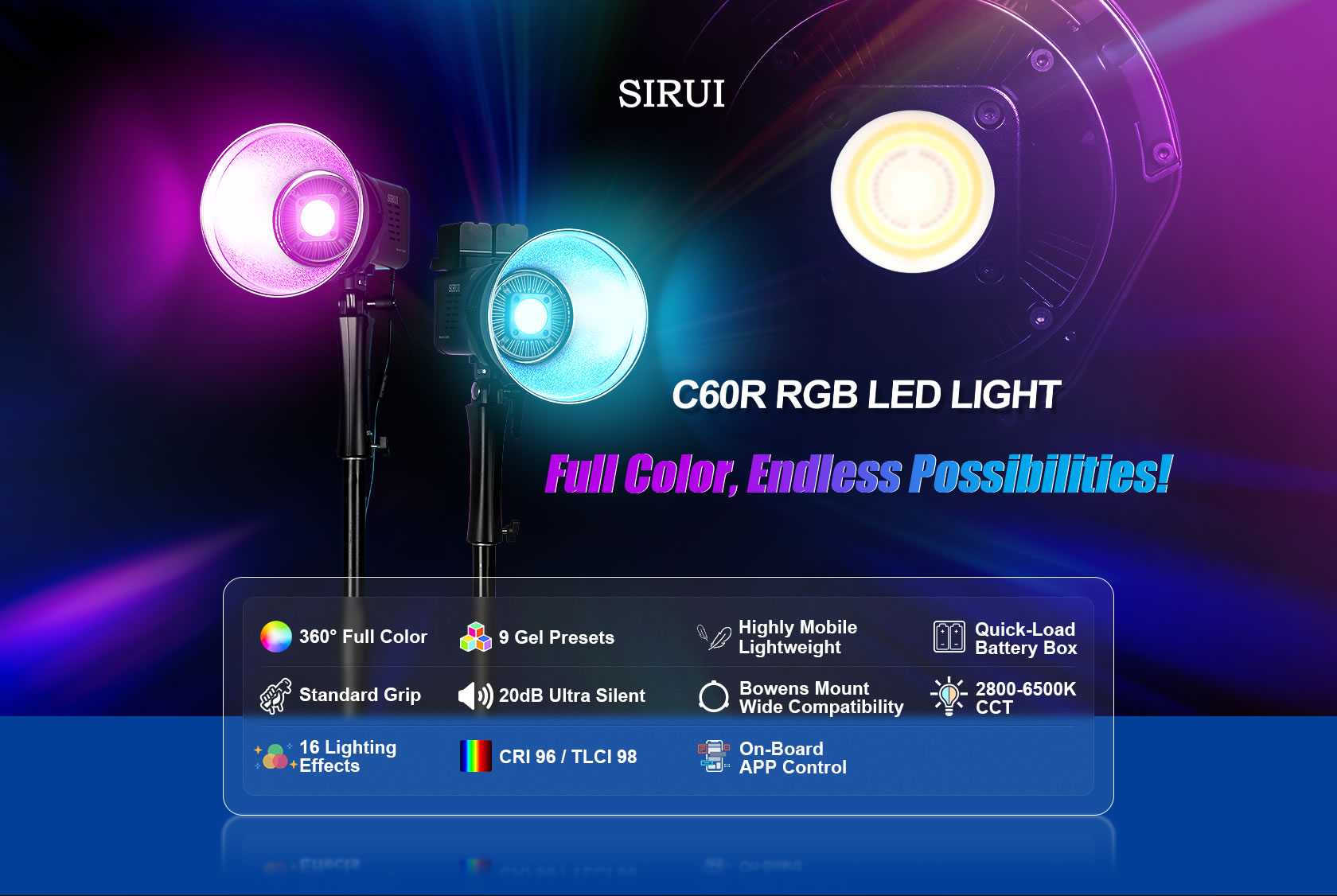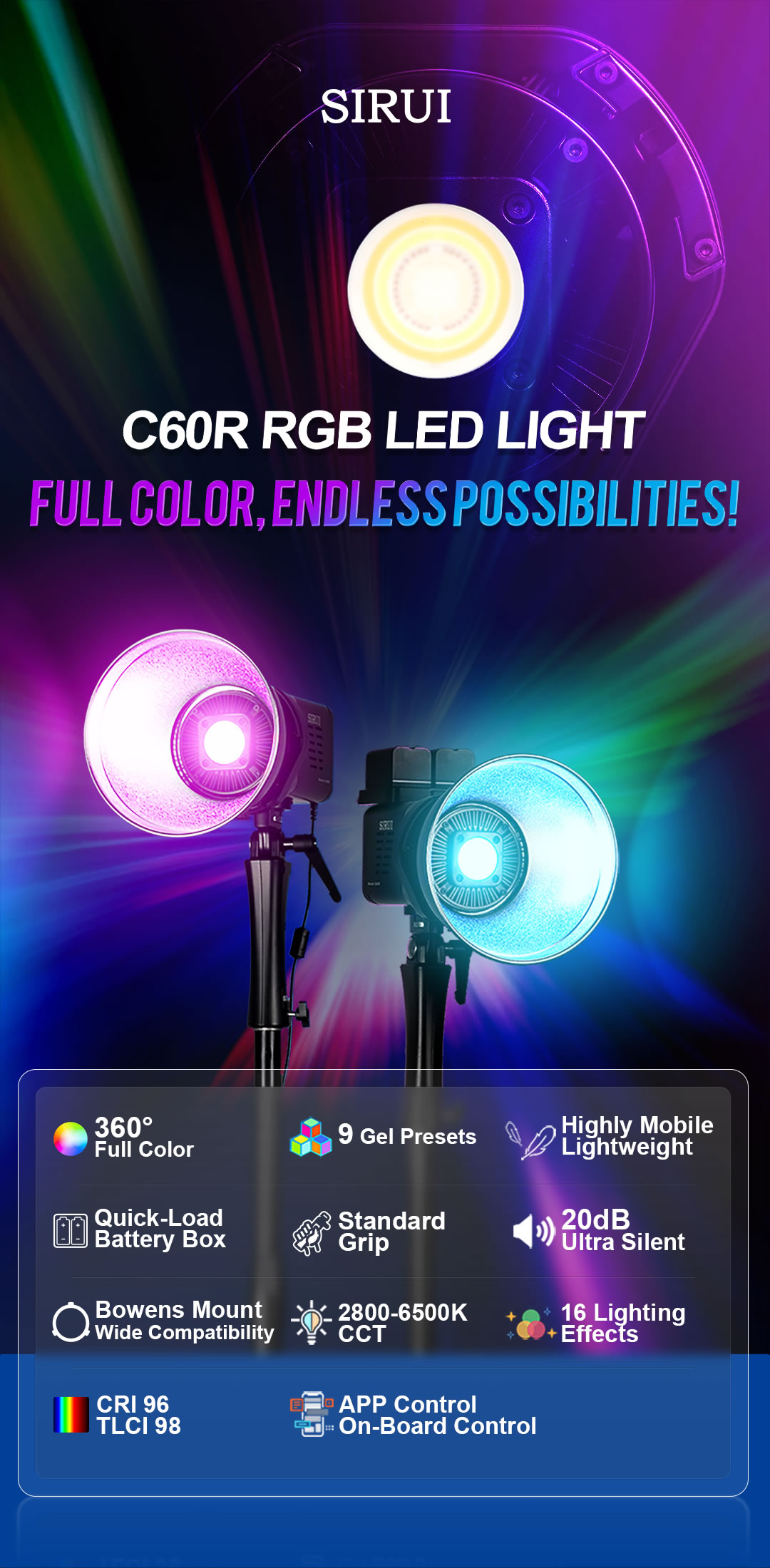 The C60R uses an RGBWW LED chipset and custom color-blending optics to achieve the 360° full color capability, which gives the fixture exceptional high-quality colors and consistent lights.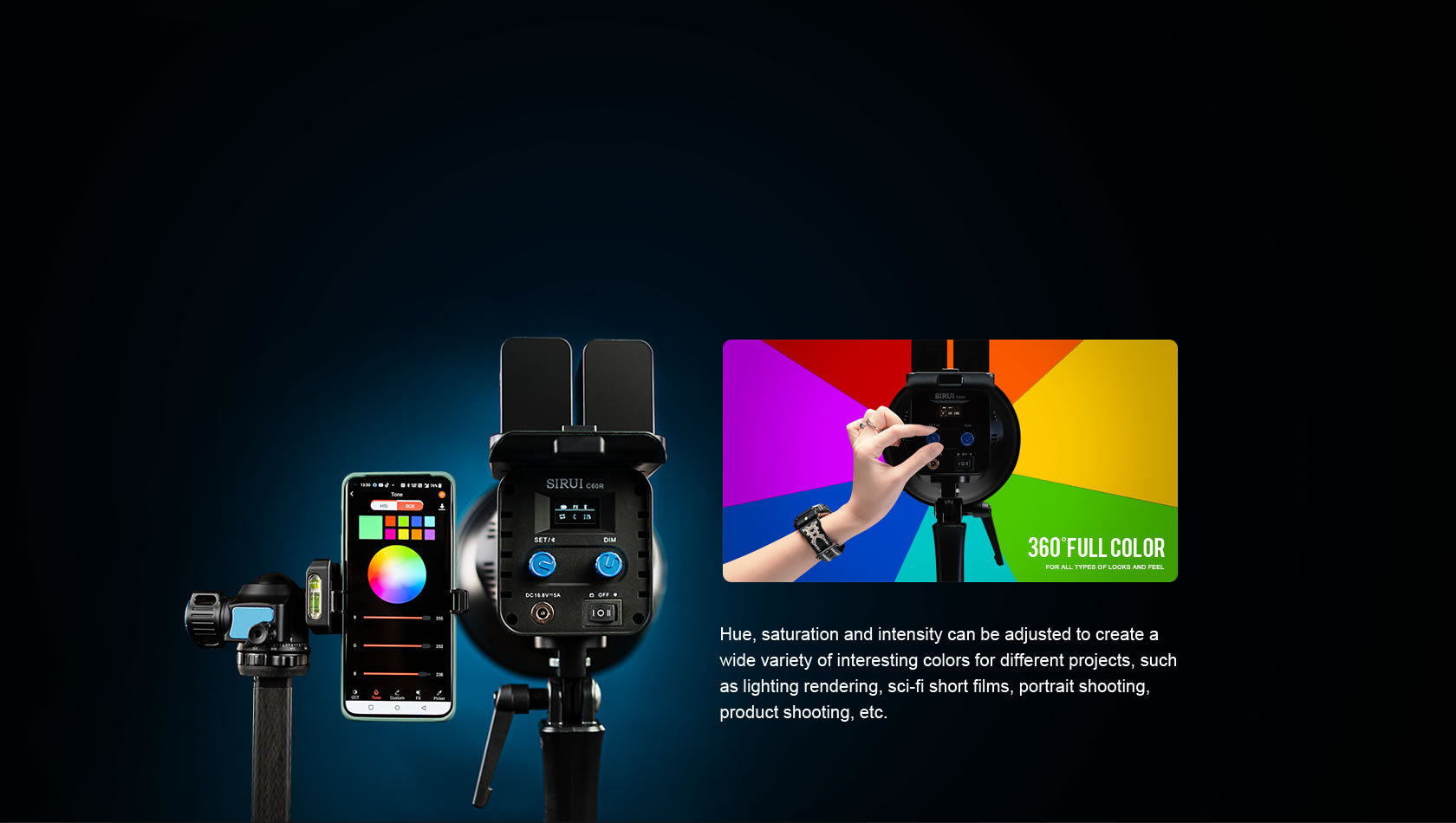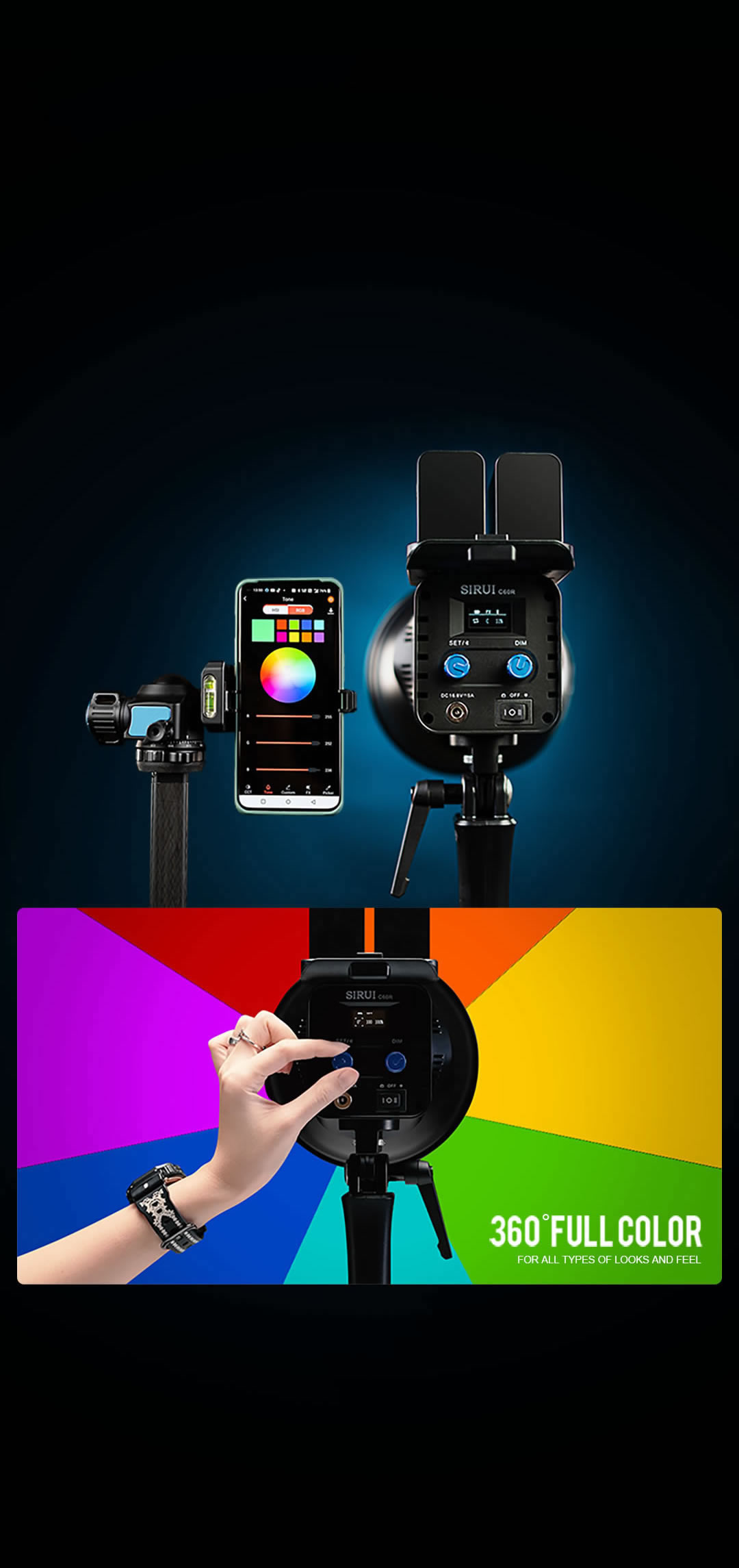 Hue, saturation and intensity can be adjusted to create a wide variety of interesting colors for different projects, such as lighting rendering, sci-fi short films, portrait shooting, product shooting, etc.
9 Gel Presets
​Nine frequently used gels are built into the C60R for fast replication of popular gels and to free creators from physically carrying gels around.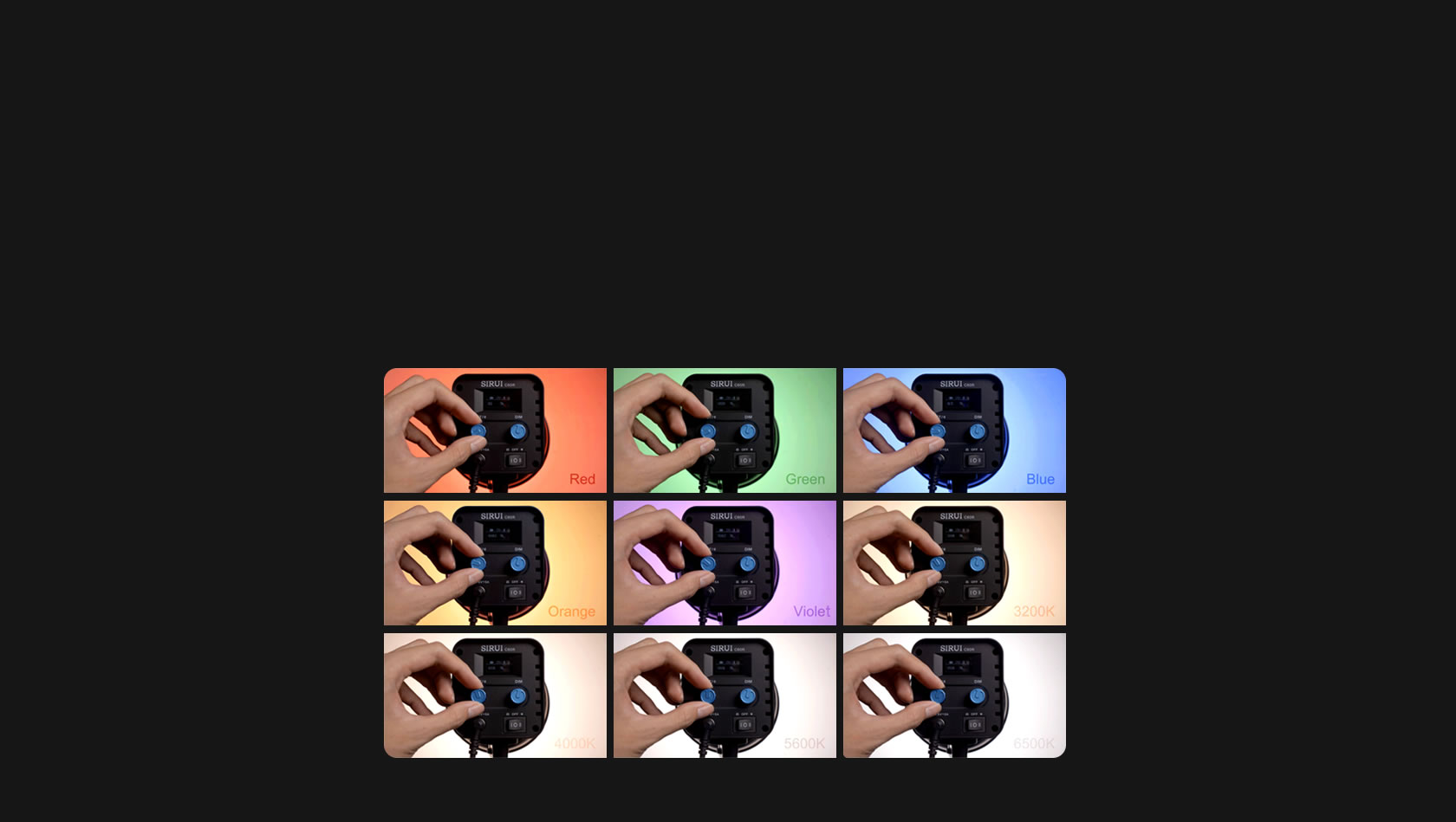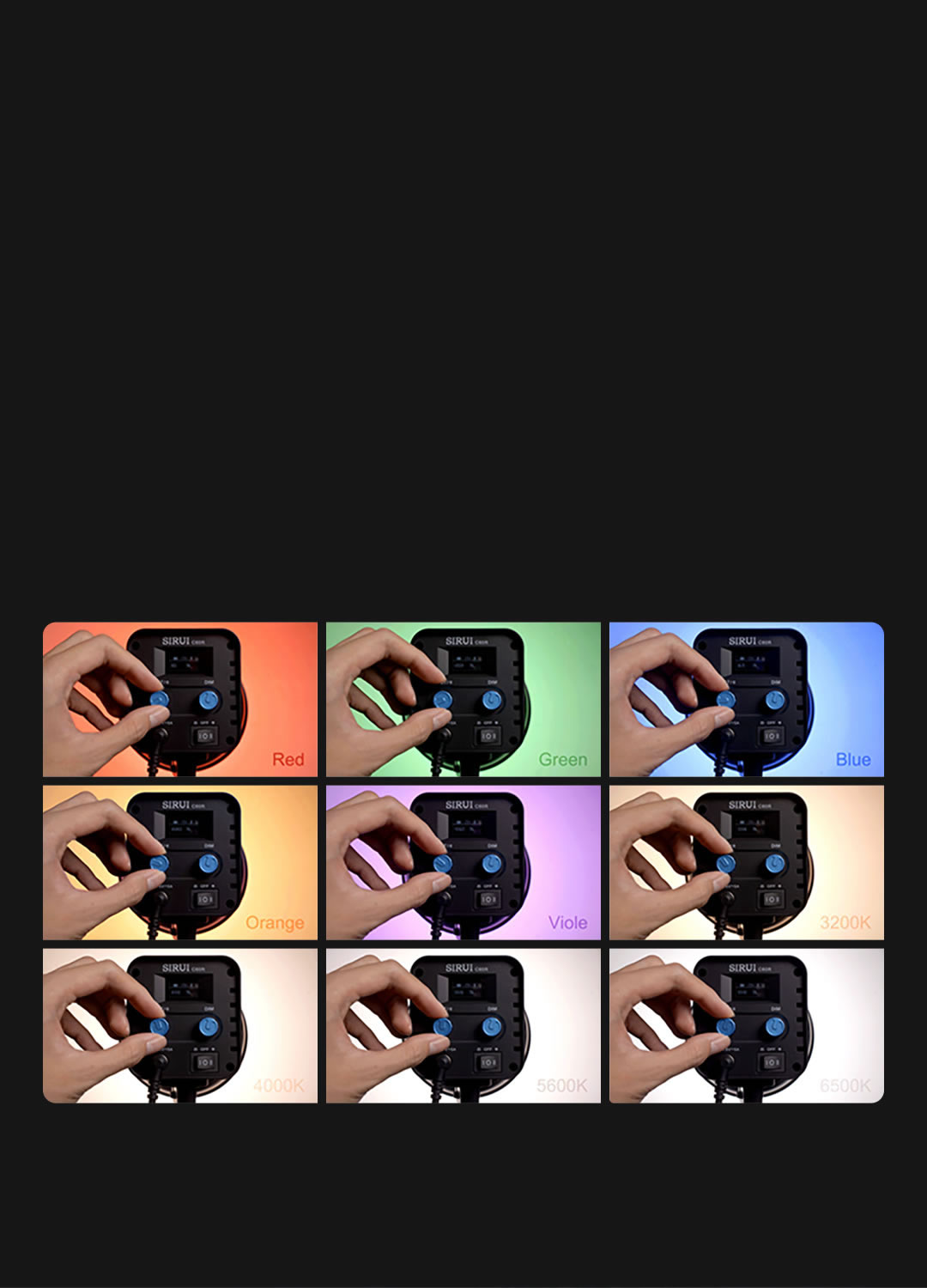 Portable Lighting Solution!
The SIRUI C60R is considered one of the lightest point source RGB LED lights on the market. Compared to traditional LED panels, the C60R is compact, versatile, and delivers nice soft lighting without ghosting.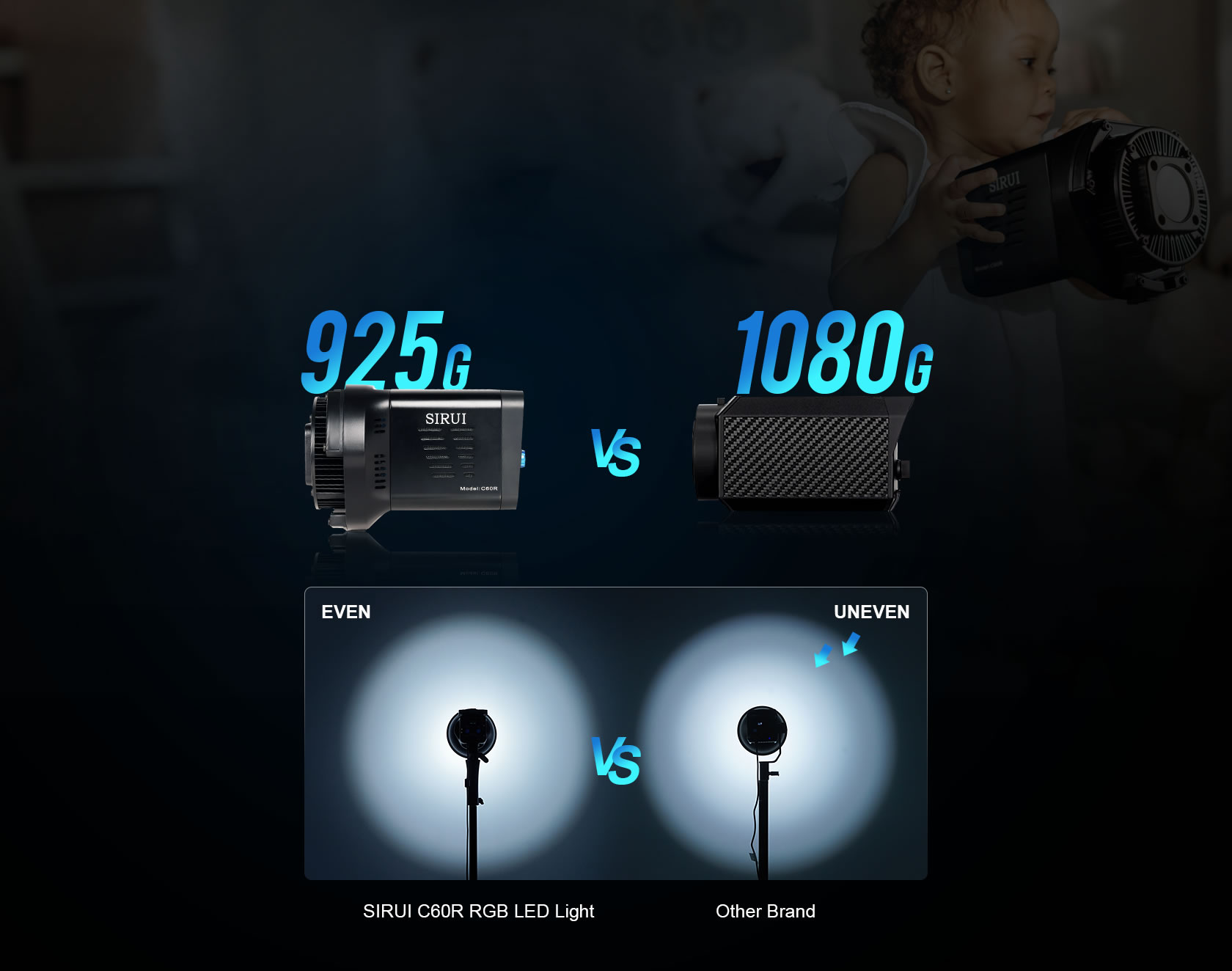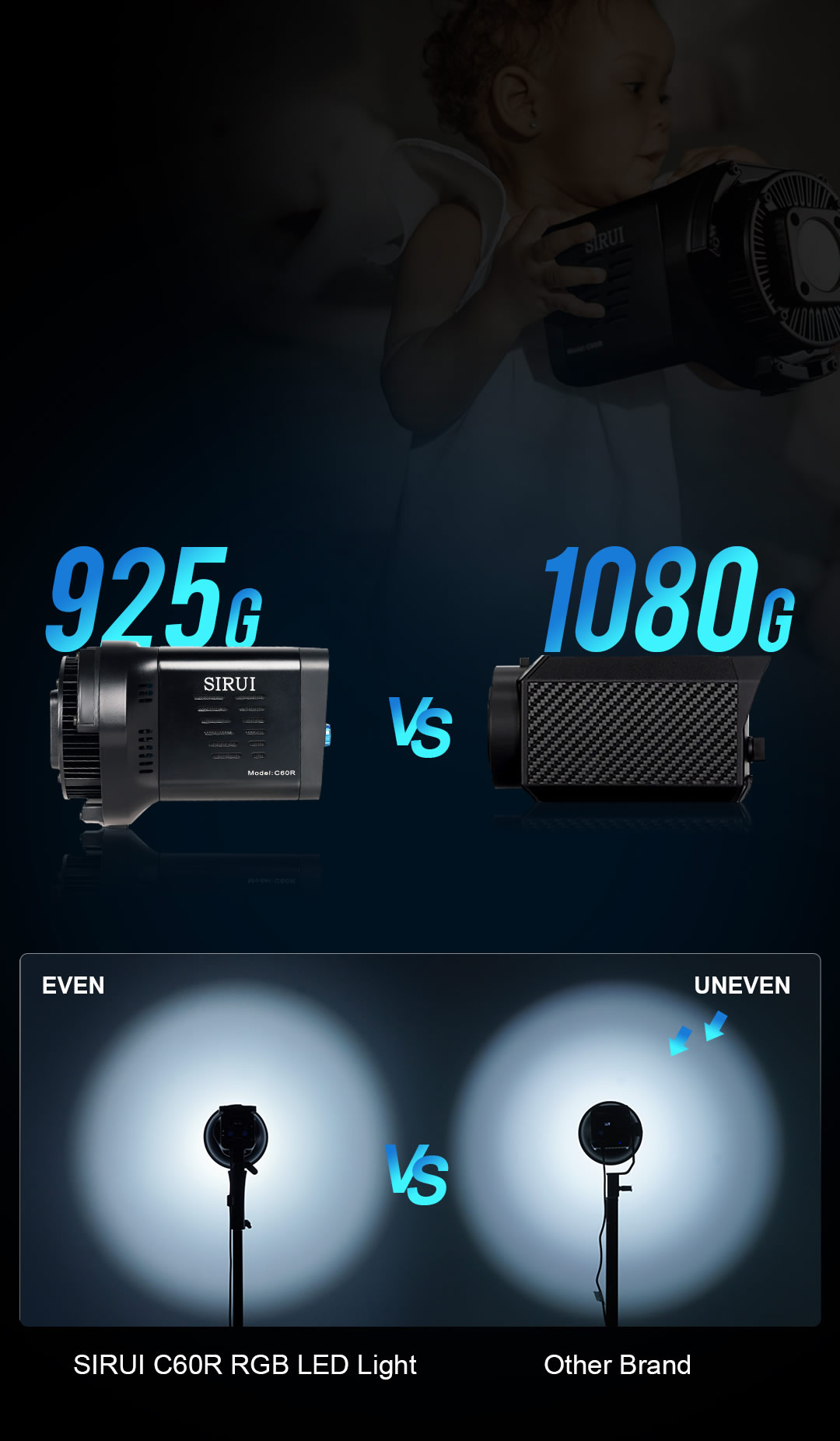 Quick-Load Battery Box
The innovative quick-load battery box allows you to run the C60R without annoying cables. Simply load two universal NP-F970 batteries into the compartment and you can start shooting outdoors freely.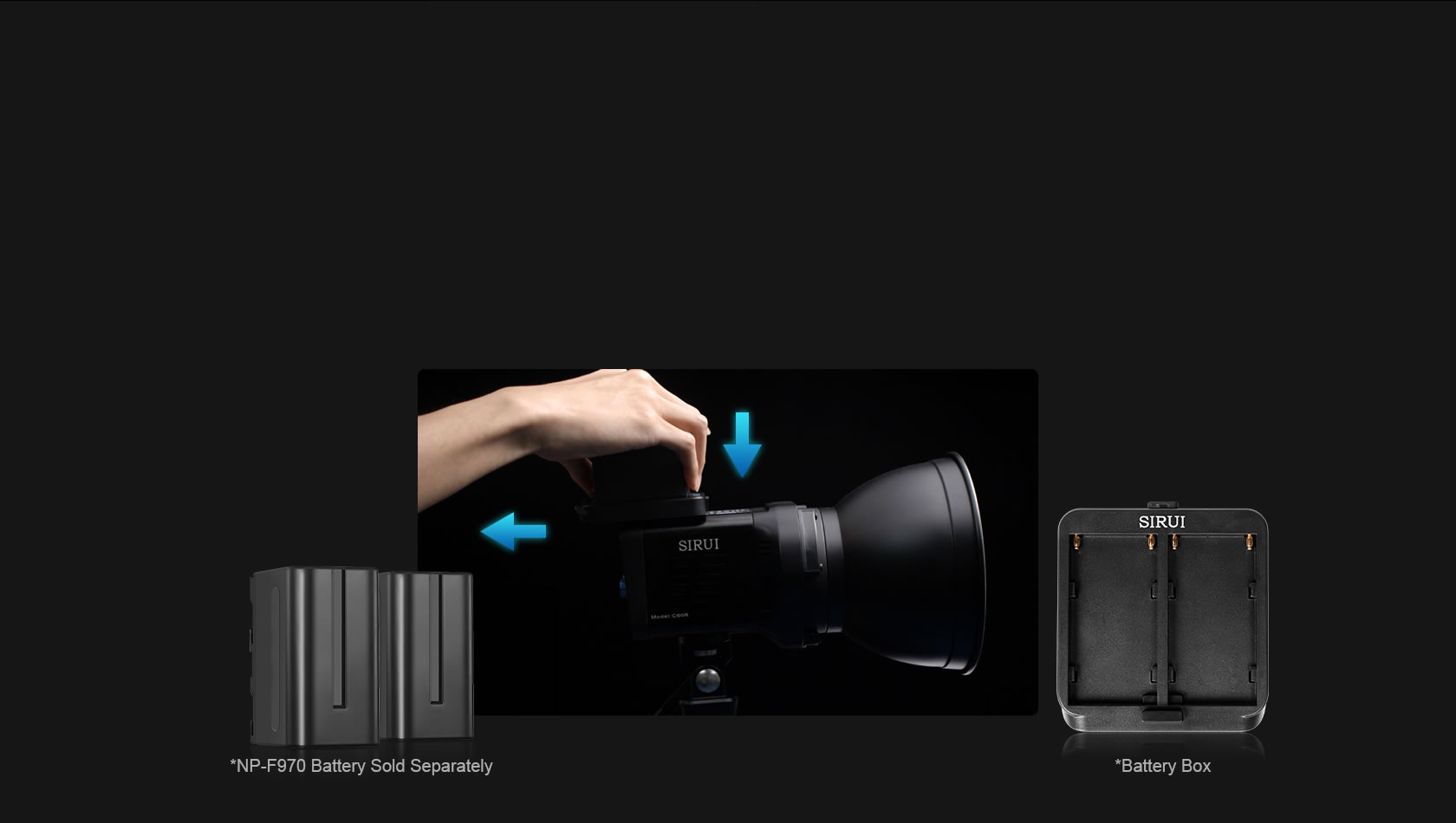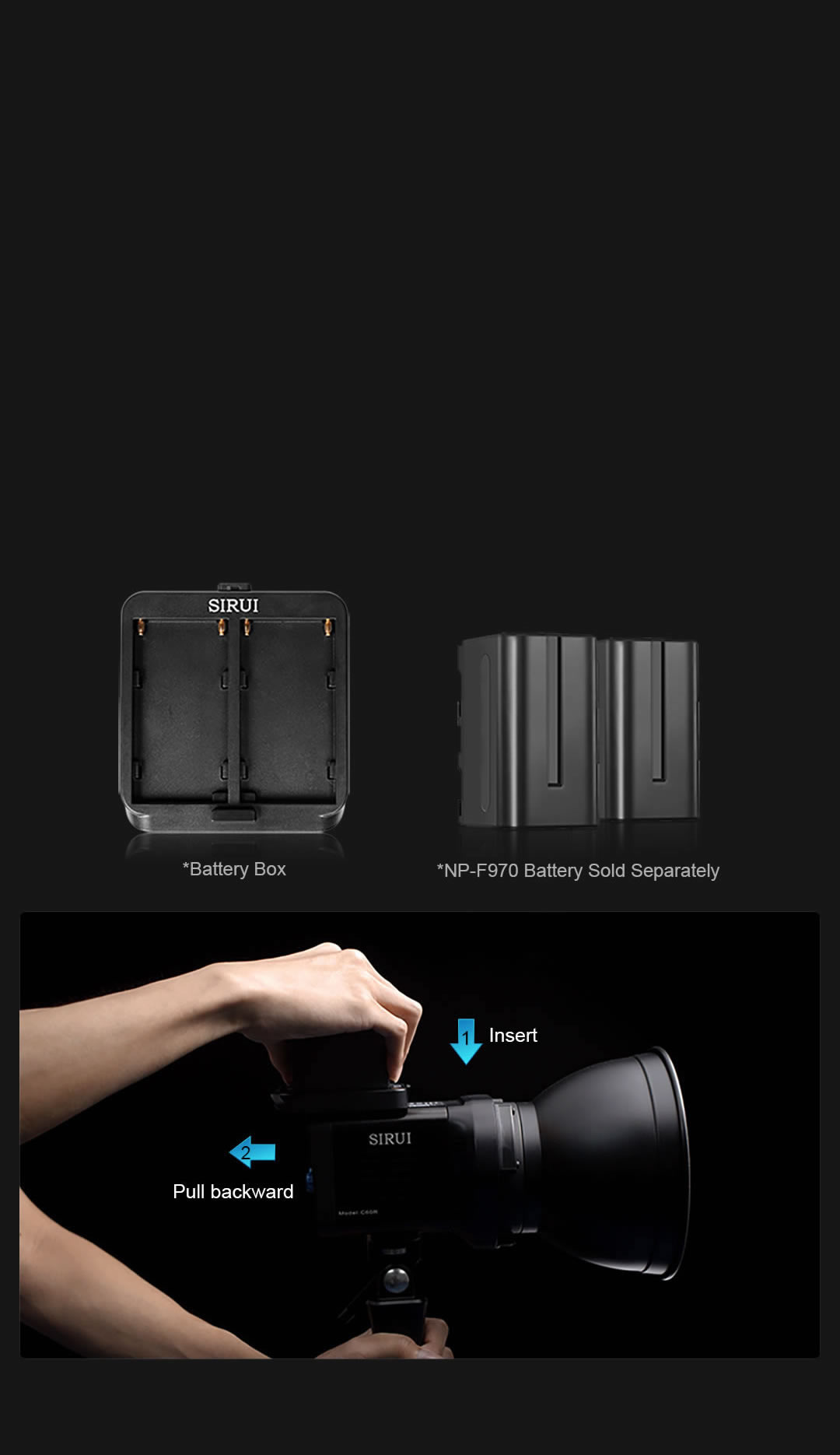 AC/DC Adapter + Quick-Load Battery Box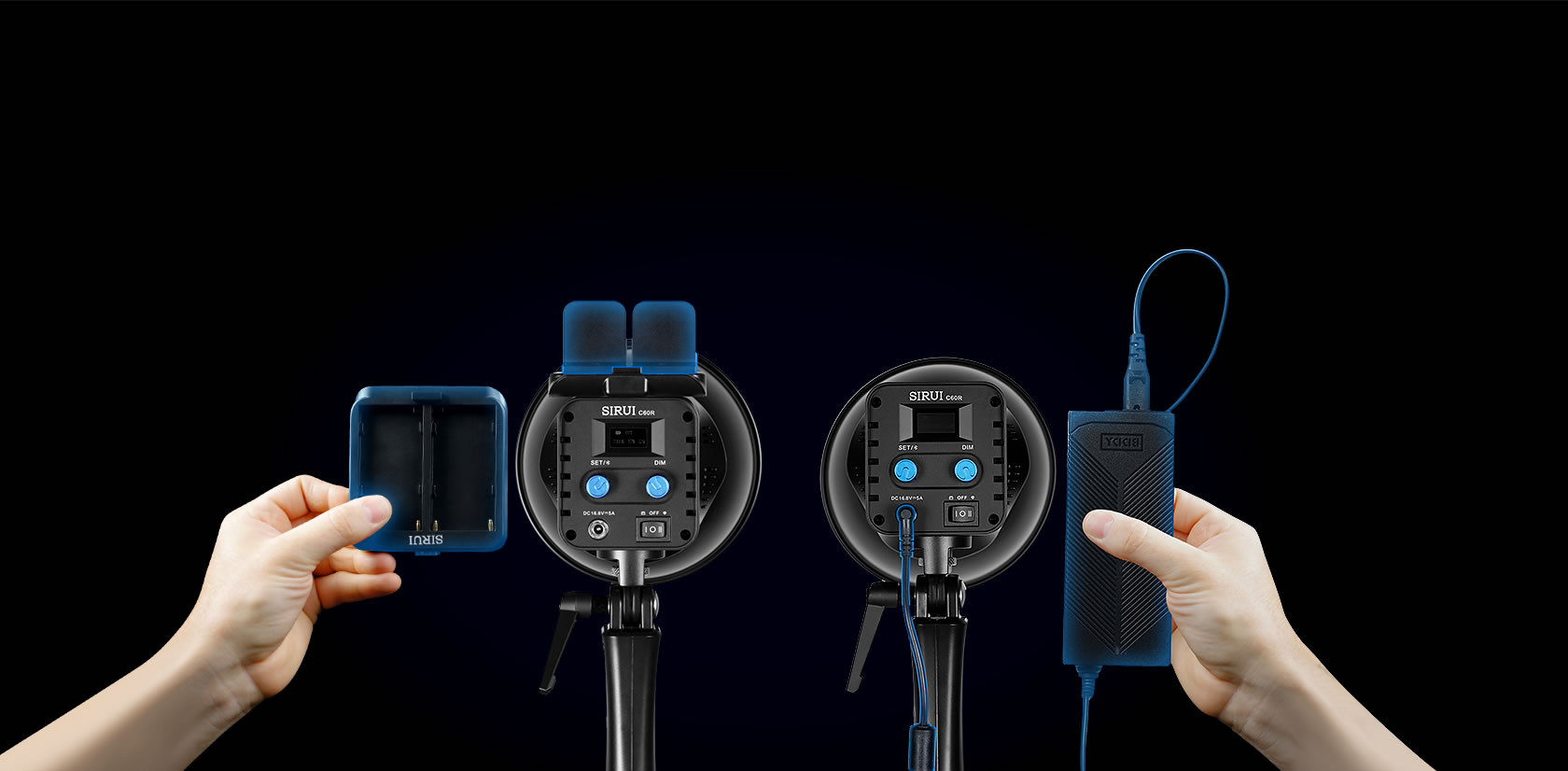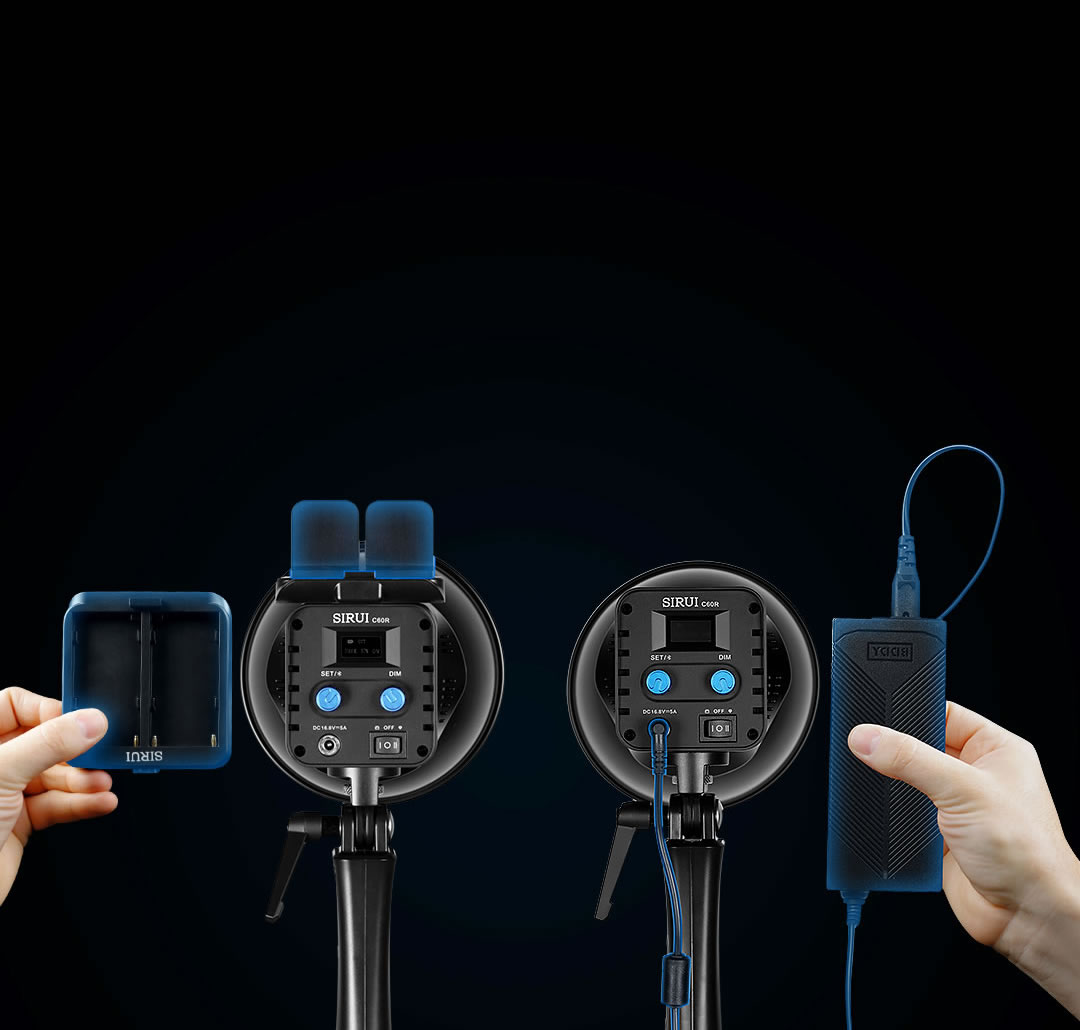 Grip Included
The standard grip allows the C60R to get rid of the light stand for more flexible use.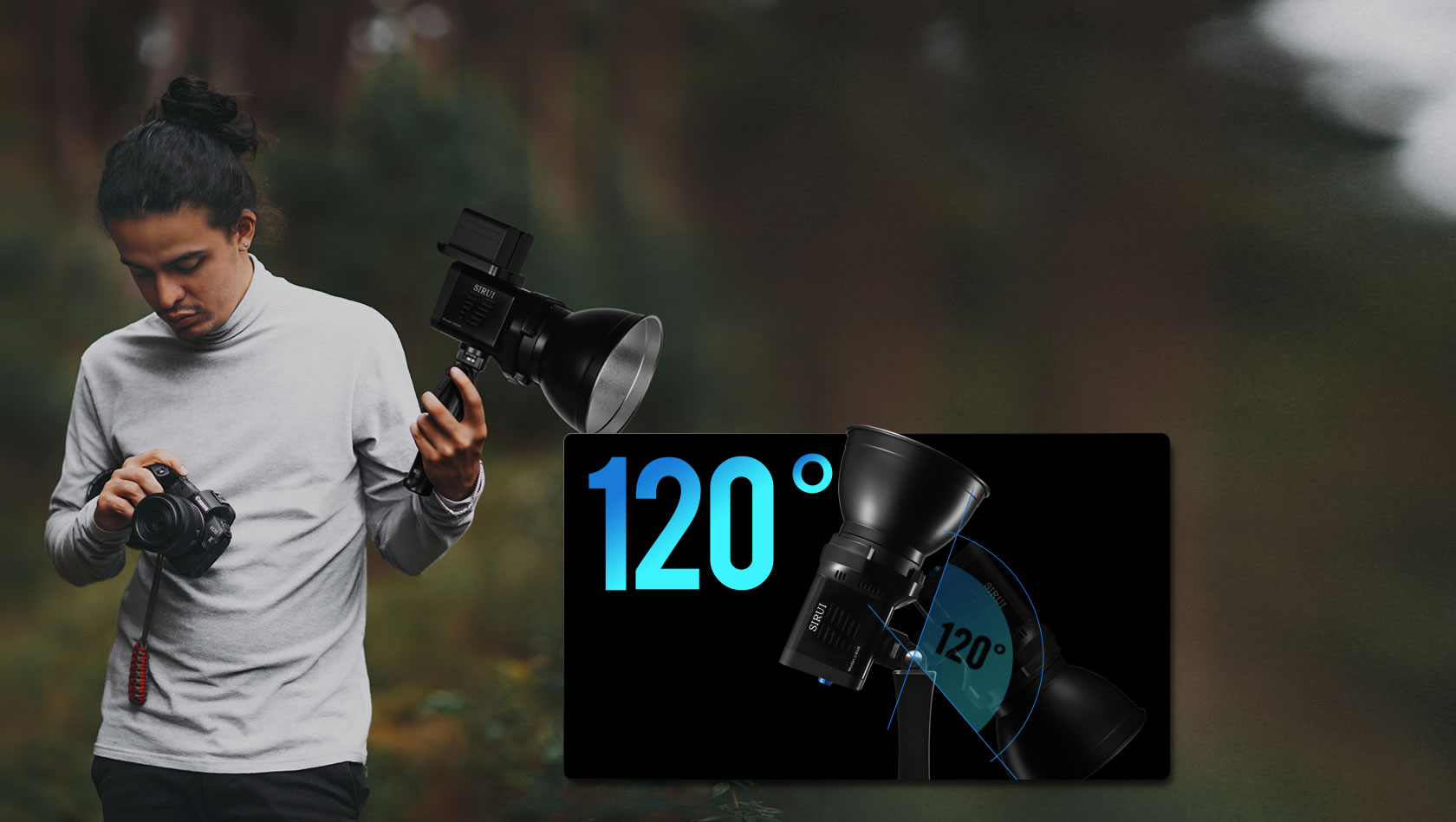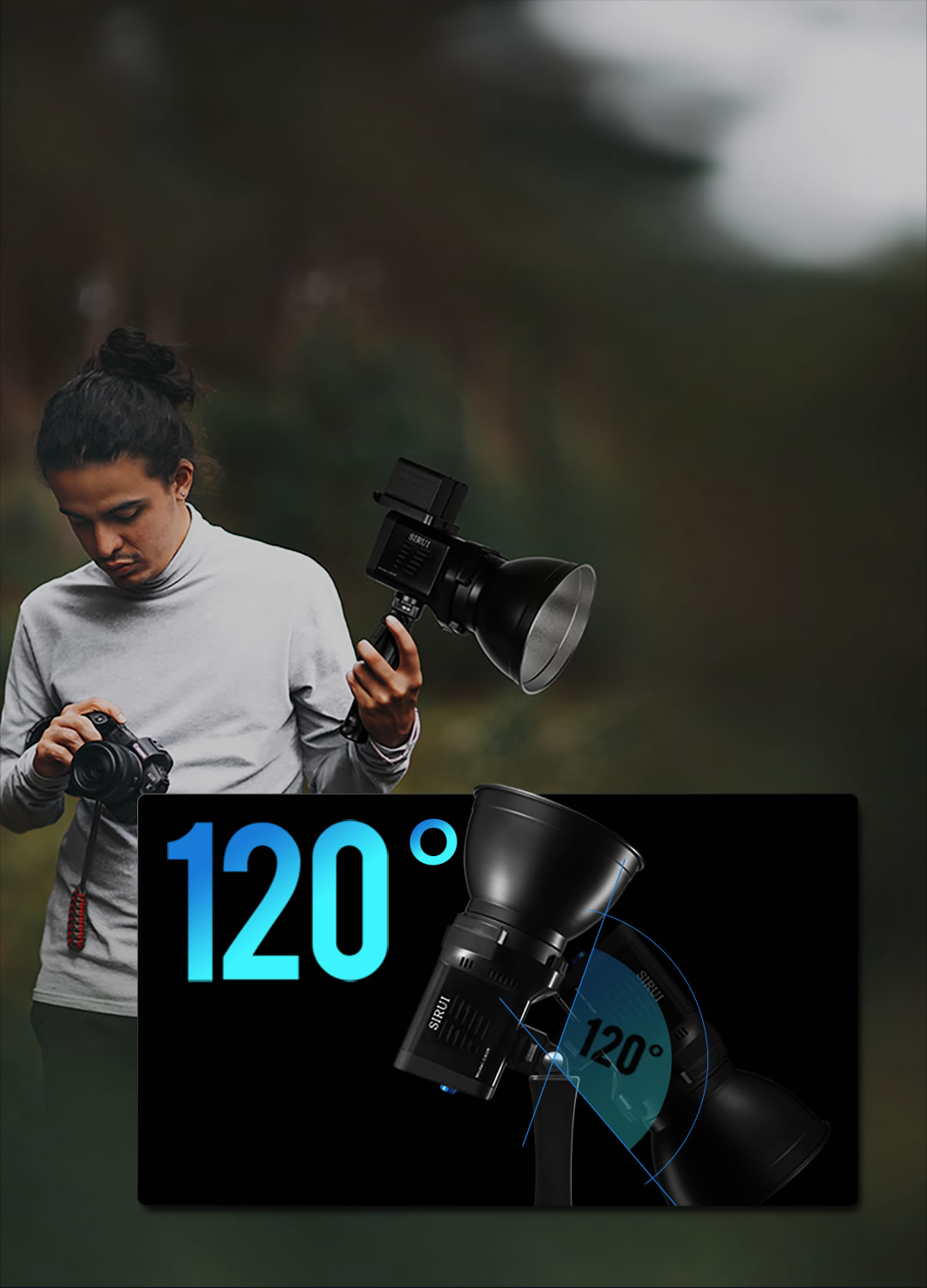 Ultra Silent Fan
Advanced technologies are used to reduce the fan noise to as low as 20dB, which allows you to use the light at its max brightness without worrying about the heat and noise.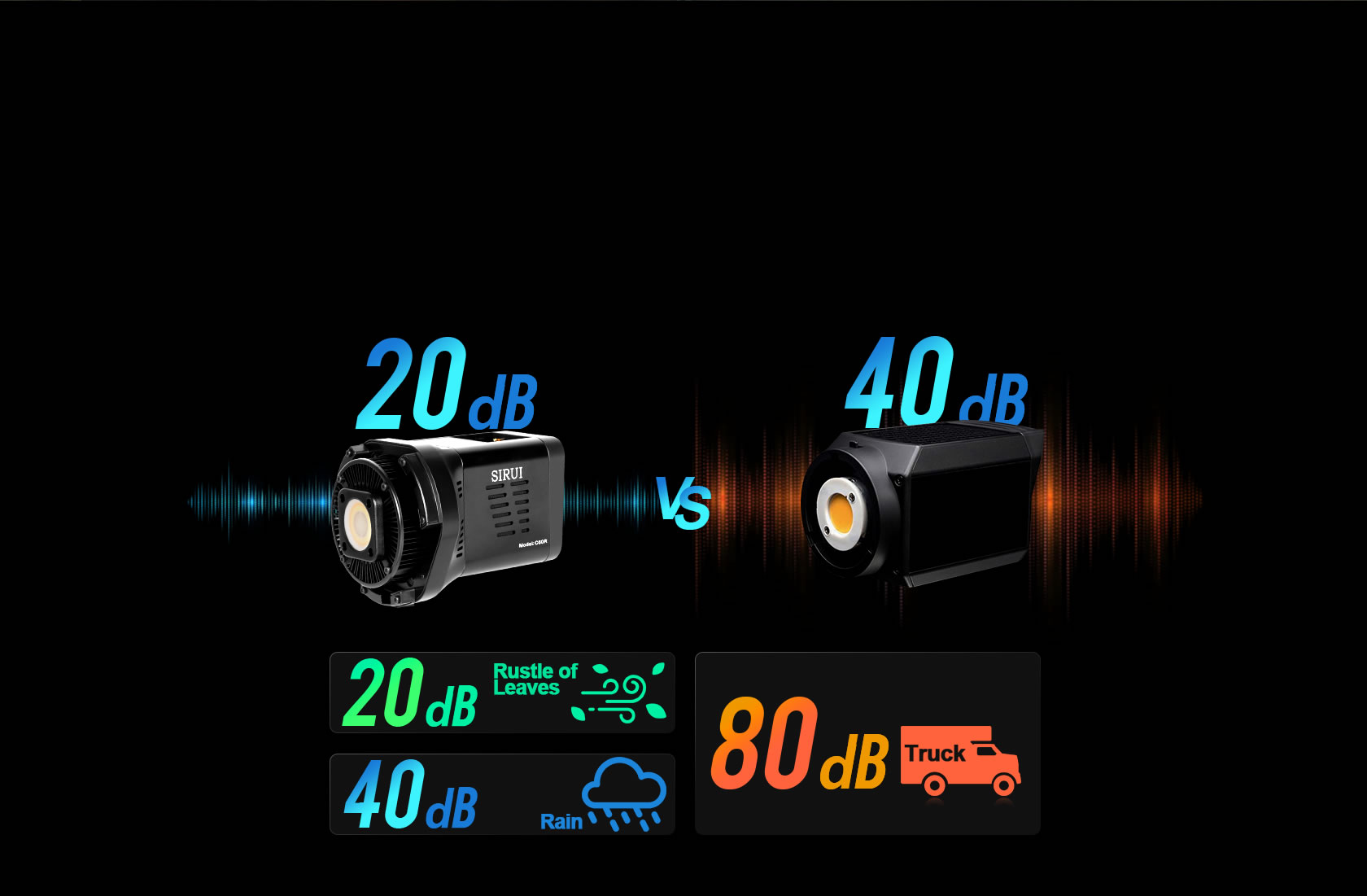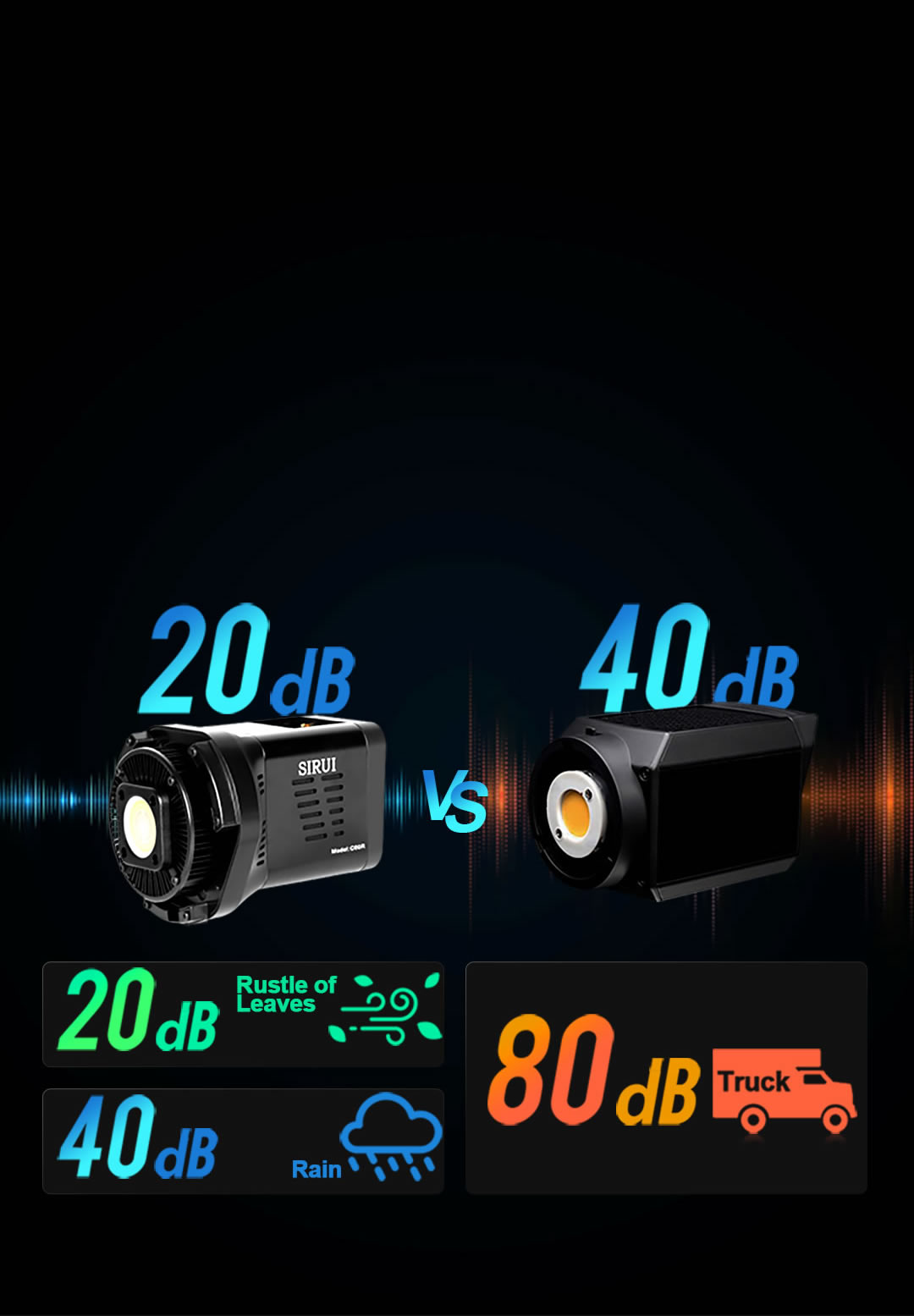 Bowens Mount
Unlike similar products with a proprietary mount, the C60R features a Bowens mount to work with a wide variety of light modifiers.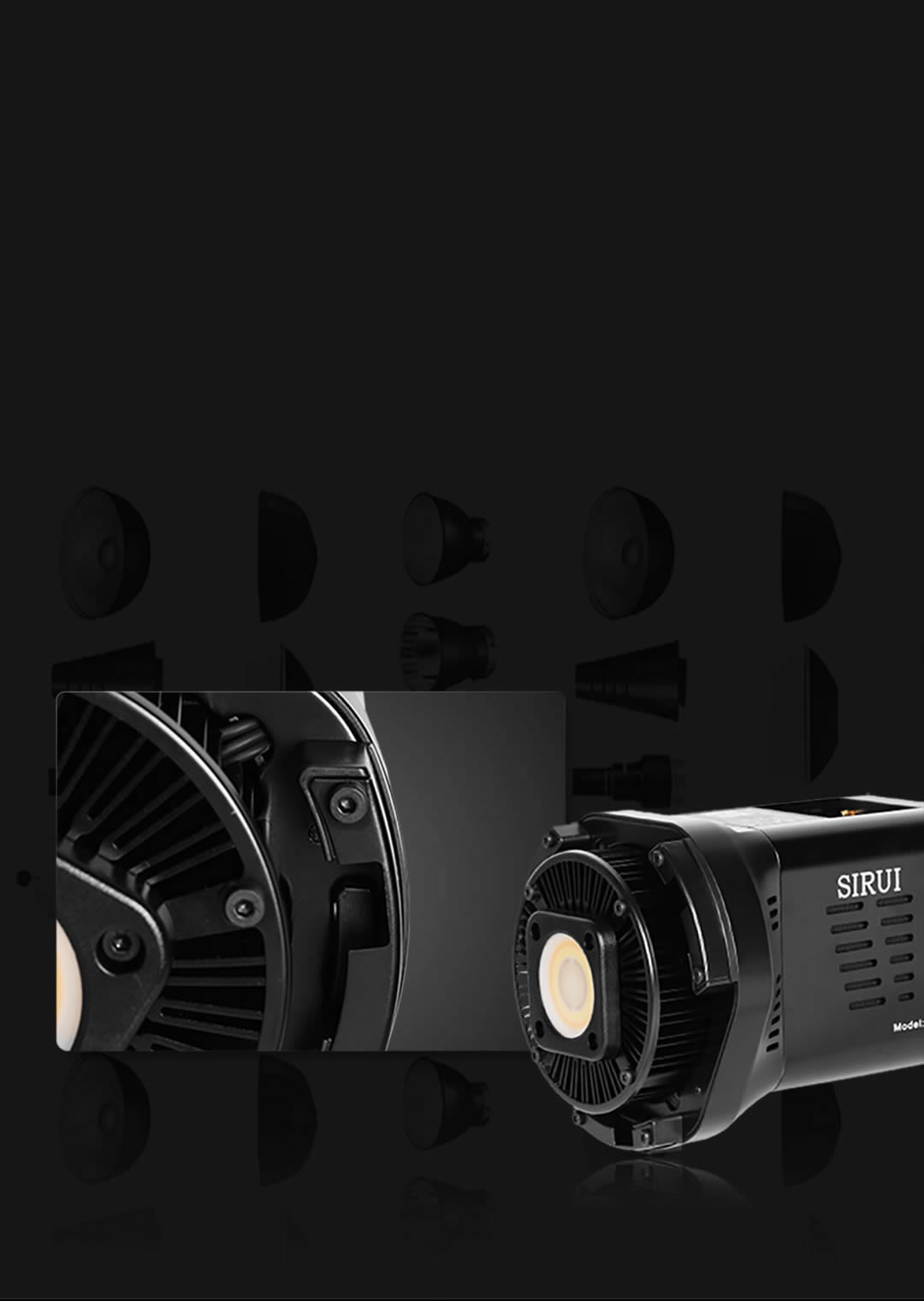 CCT Mode
The G/M adjustment is added to the CCT mode to balance the color shift from green to magenta. The nuance adjustment could keep the uniformity of the lighting source in the same set.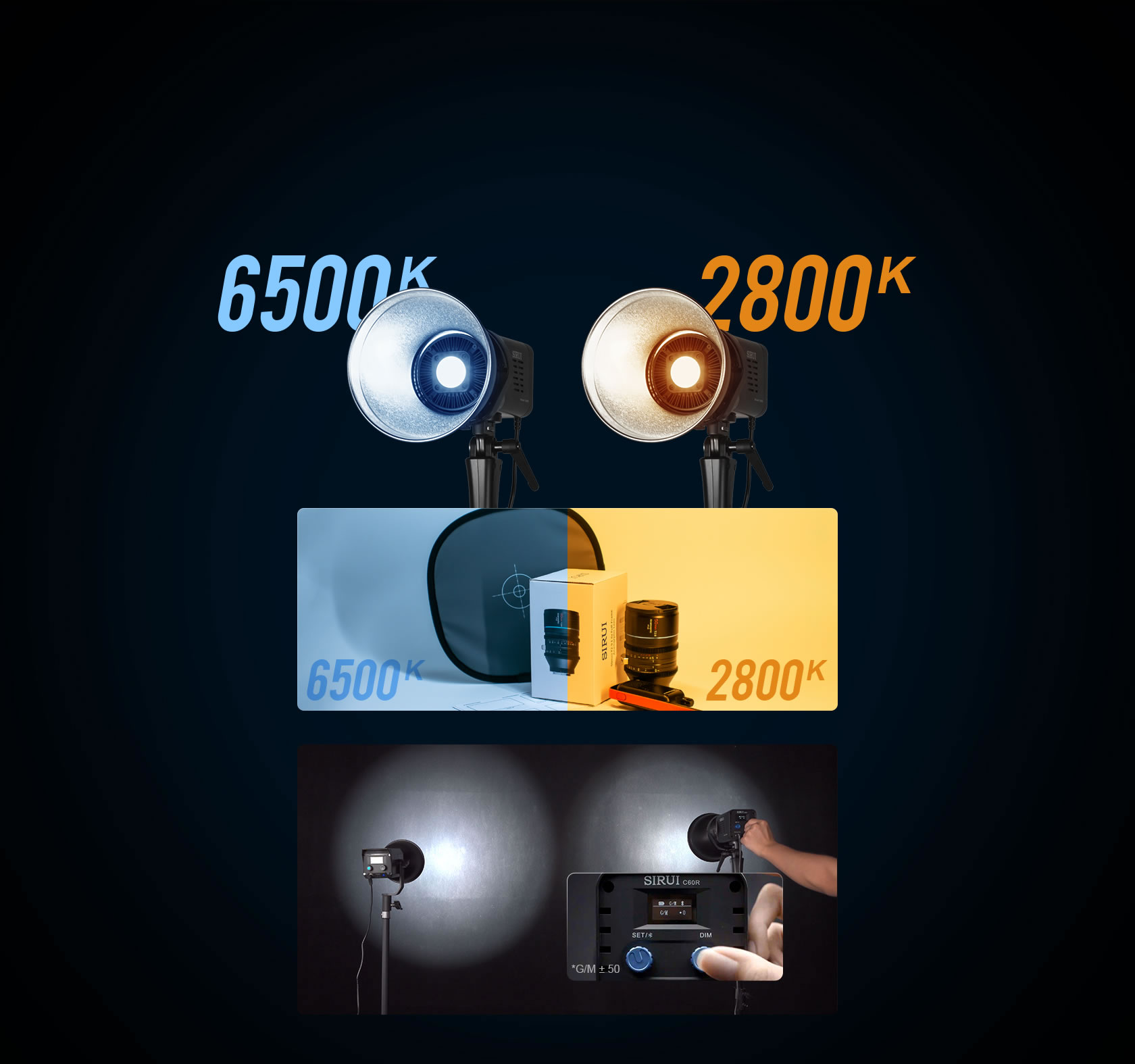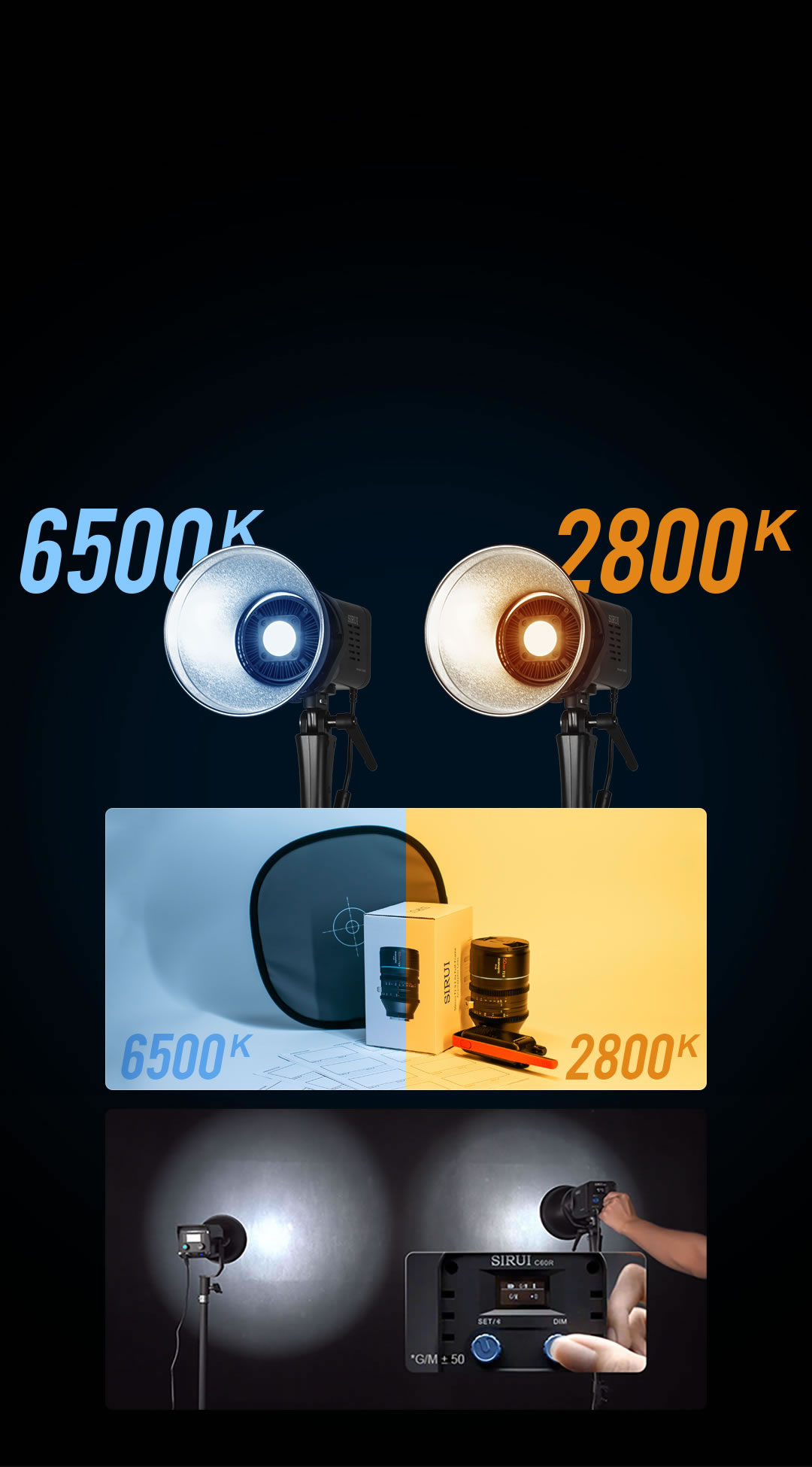 16 Lighting Effects
16 lighting effects, with adjustable intensity and speed, are built into the C60R to recreate a wide range of realistic lighting scenarios.​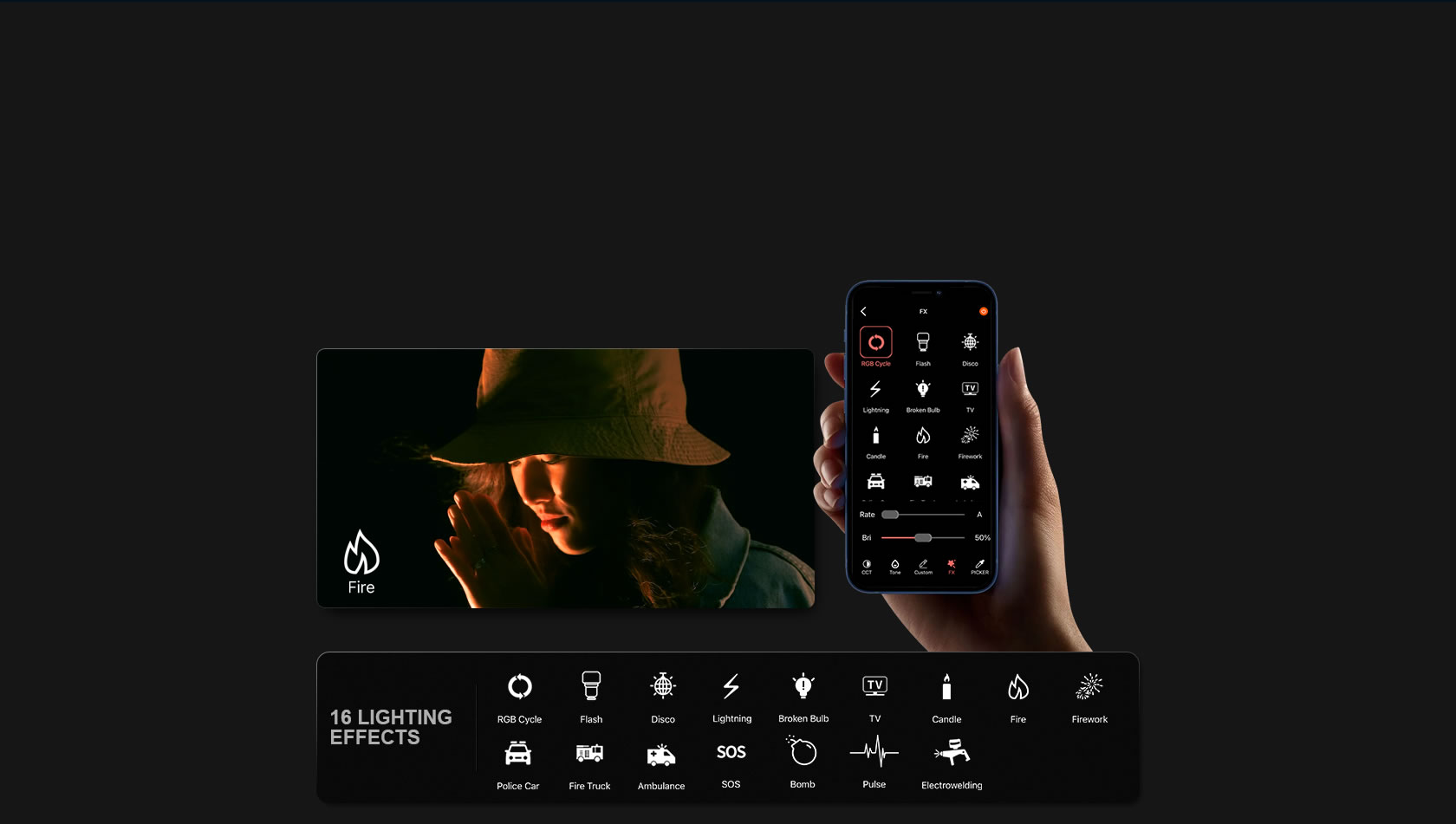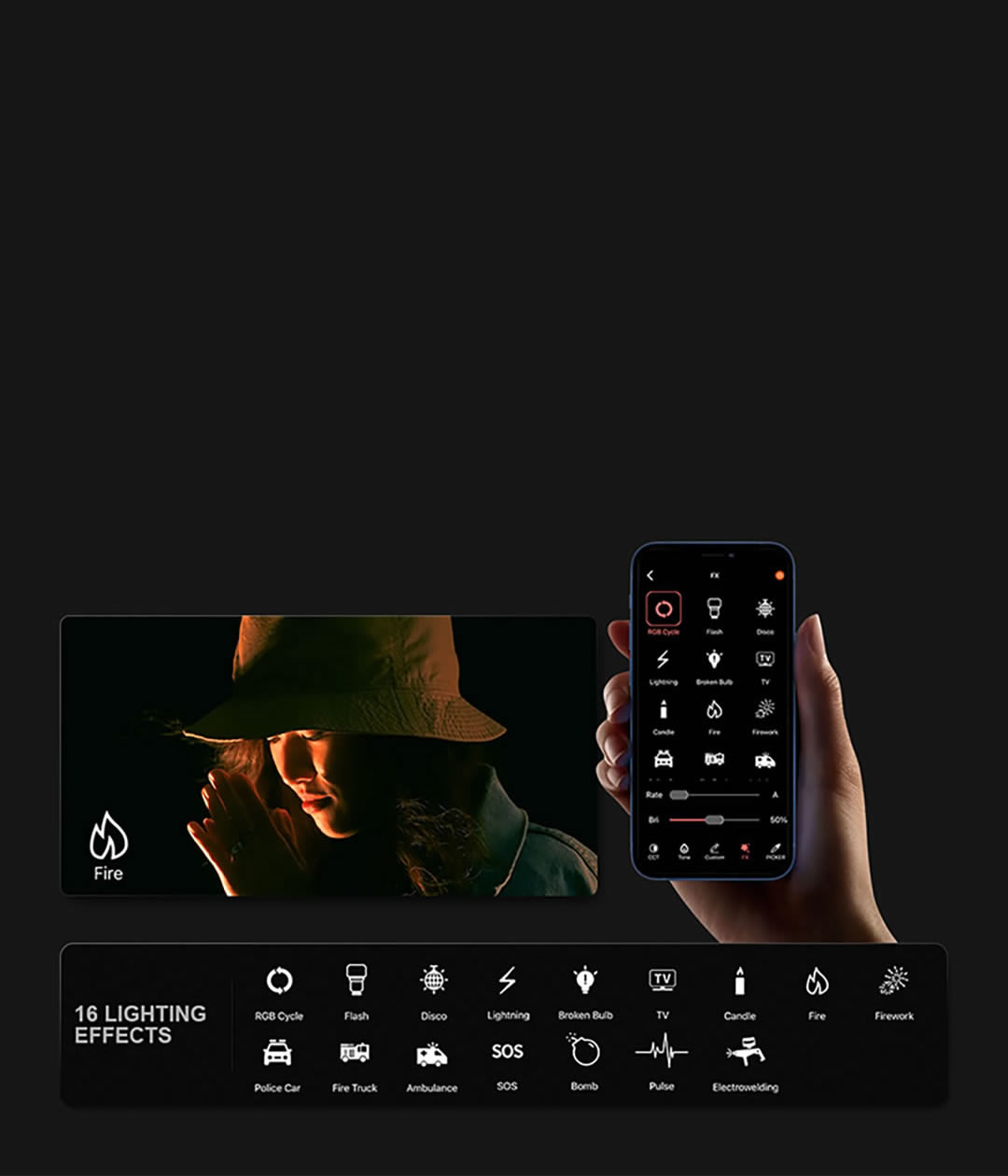 High CRI / TLCI
High CRI and TLCI metrics give the C60R the ability to reproduce vivid, accurate colors.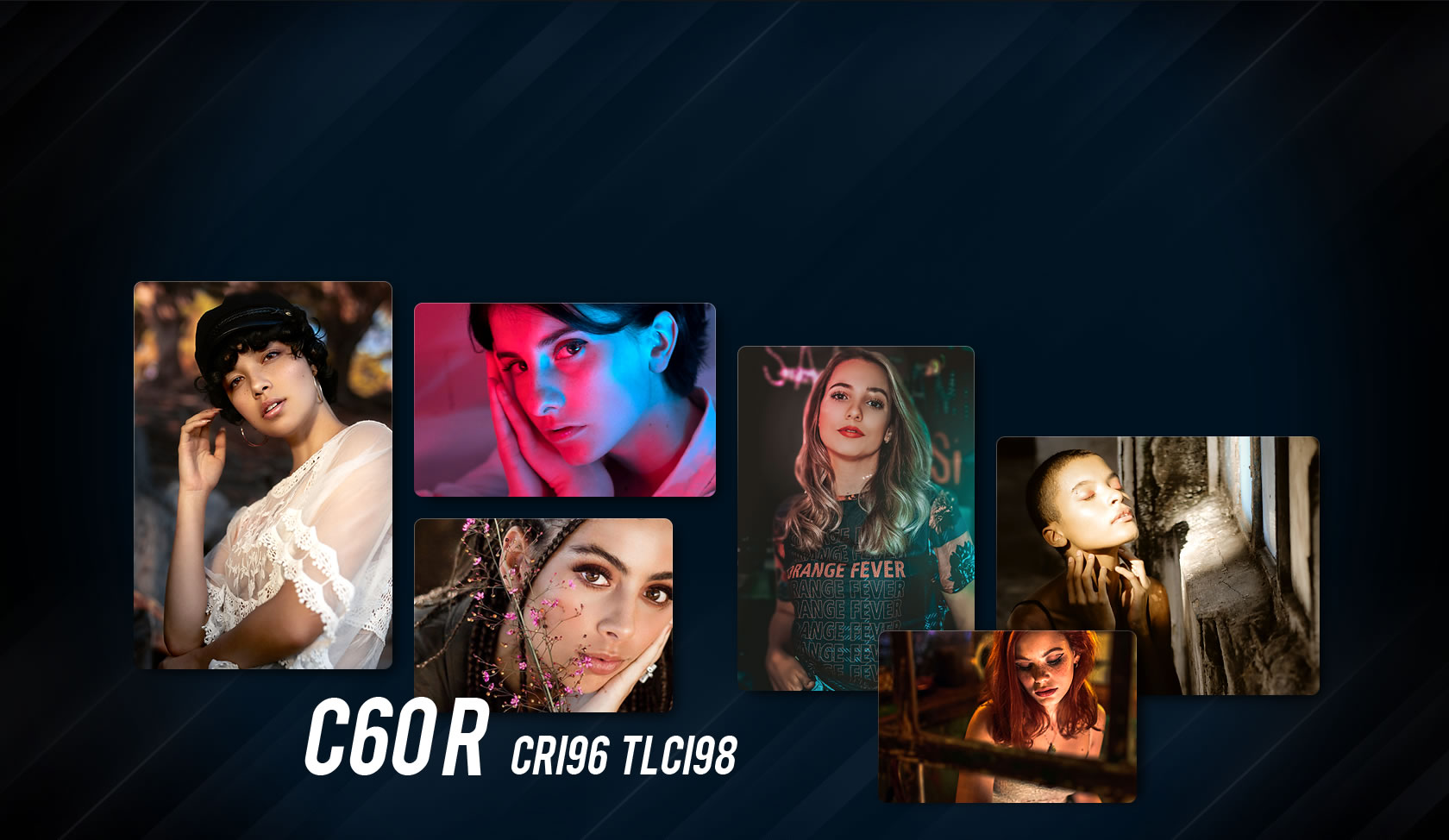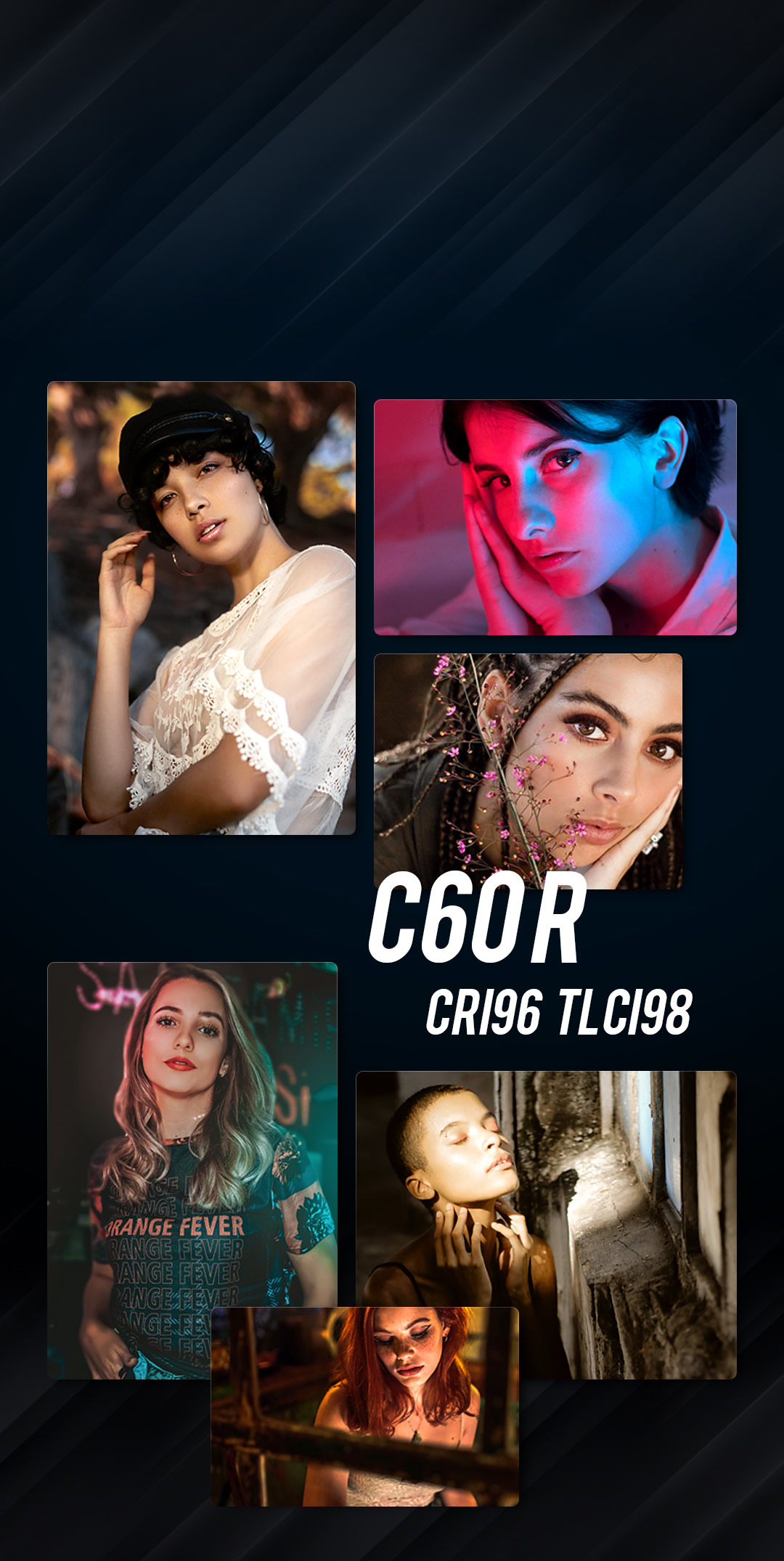 On-Board Control + APP Control
Both on-board control and APP control are available for the C60R. The APP allows you to divide multiple lights into several groups and control them effectively from a distance. Be aware that a maximum of 6 lights can be included in a group.