With a maximum load capacity of up to 3 kg, this fluid video head was designed for DSLRs and video cameras. The rotating motion can be smoothly rotated and locked. The headworks butter-soft and is extremely precisely adjustable. It is intuitive to use and operate. The safety lock system prevents accidental slipping of the removable plate. The tilt is equipped with an Acra Swiss compatible mounting plate. For precise alignment, there is a leveling level at the top of the clamping device and at the bottom of the base.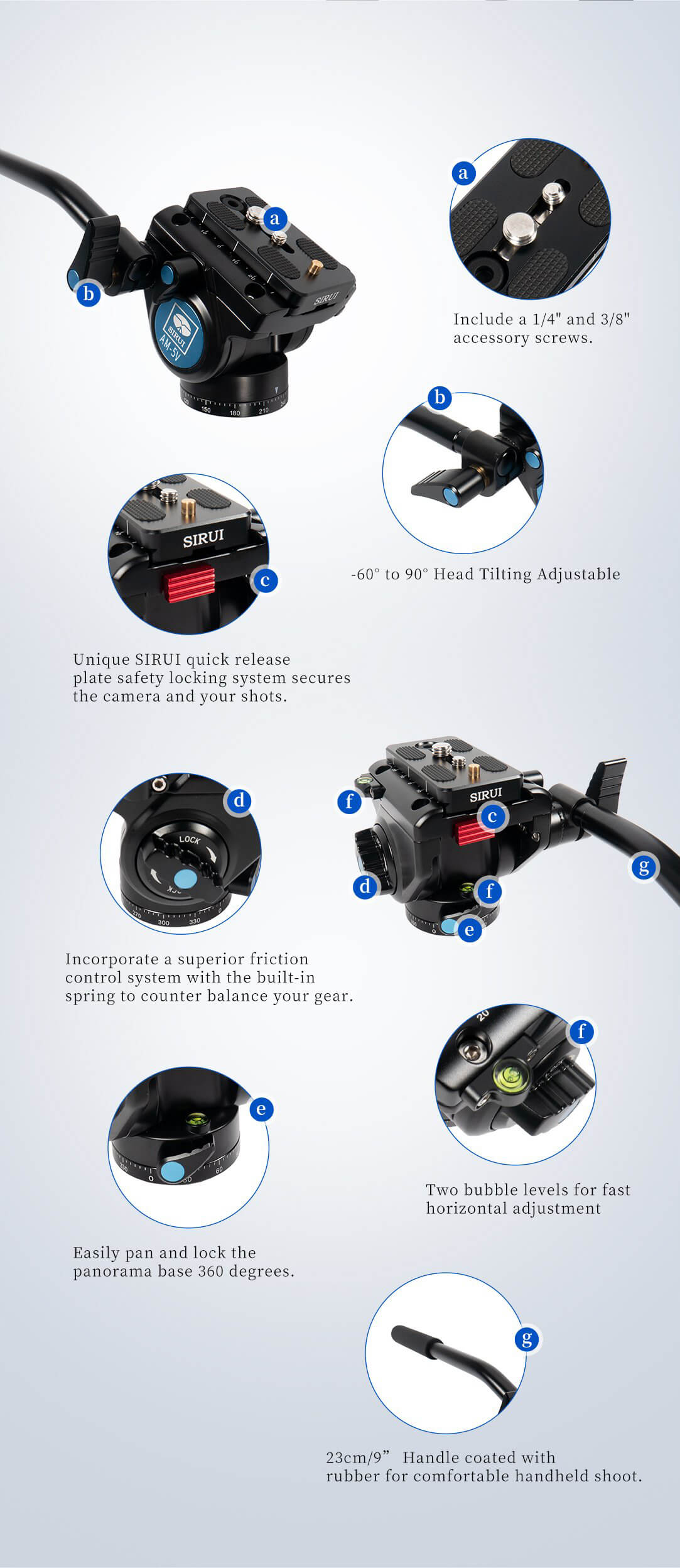 -Compact professional flat base fluid tilt
-Refined fluid system for smooth movement
-360° panorama rotation, freely rotatable tilt and turn function can be fixed
-Safety lock system – prevents the plate from slipping. Two leveling levels for perfect alignment.
-Rubberised swivel arm 23 cm long, tripod connection: 3/8 inch thread.
-Tilt: -60° to +90° Rotation: 360°
-Counterweight balance (counterbalance): 1 kg.
-Dimensions (with handle): 76 (300) x 120 x 83 mm, weight: 0.53 kg, load capacity: 3 kg.

-SIRUI AM-5V fluid video head
-SIRUI TY-70A removable plate
-Case