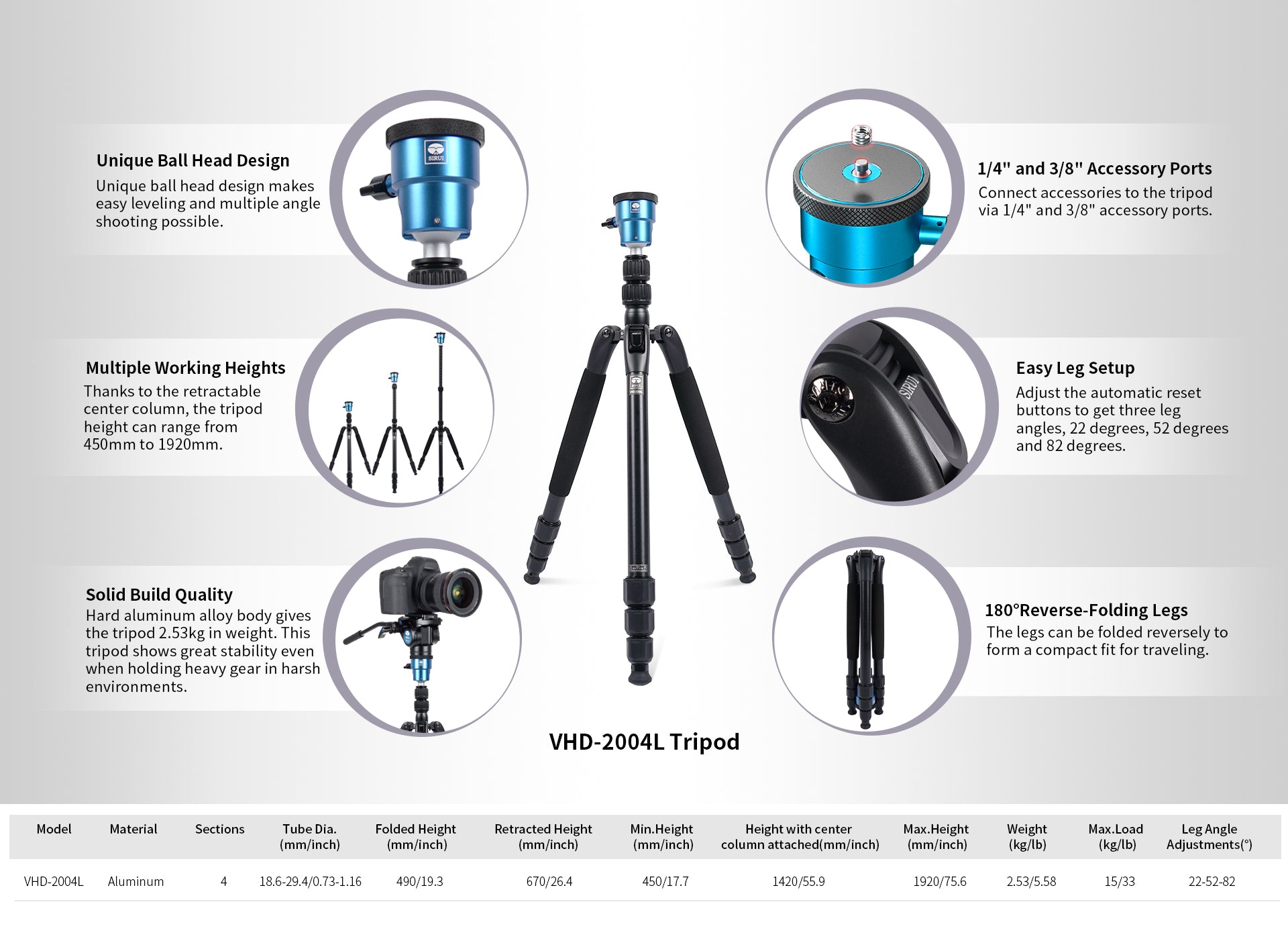 If you are looking for something that can support your gear outstandingly stable, SIRUI VHD-2004L Tripod Kit would be your best choice.
*High-quality Aluminum Construction, features a tube Dia. Of 29.4mm, offering 33.1lbs/15kg max loading capacity, double as the general tripod can do!
*Magnesium-Built Tripod Shoulders, ensures excellent shock absorption and enhanced stability.
Incredible Versatility
Incredible Versatility
Convertible 1/4"-20 & 3/8"-16 convertible accessory screw, compatible for DSLR Camera, video cameras as well as thermometric indicator and thermal images.This robust tripod kit is a surprisingly practical no matter in art world or real life.
Flexible Height
It comes with 2-section center column, 4-section leg tube and rugged twist legs lock, making it much easier to adjust the height based on thermometric place and height needs.
Compact Size
The tripod legs can be reverse-folded to get a compact size and fit in the carry case for easy carrying.