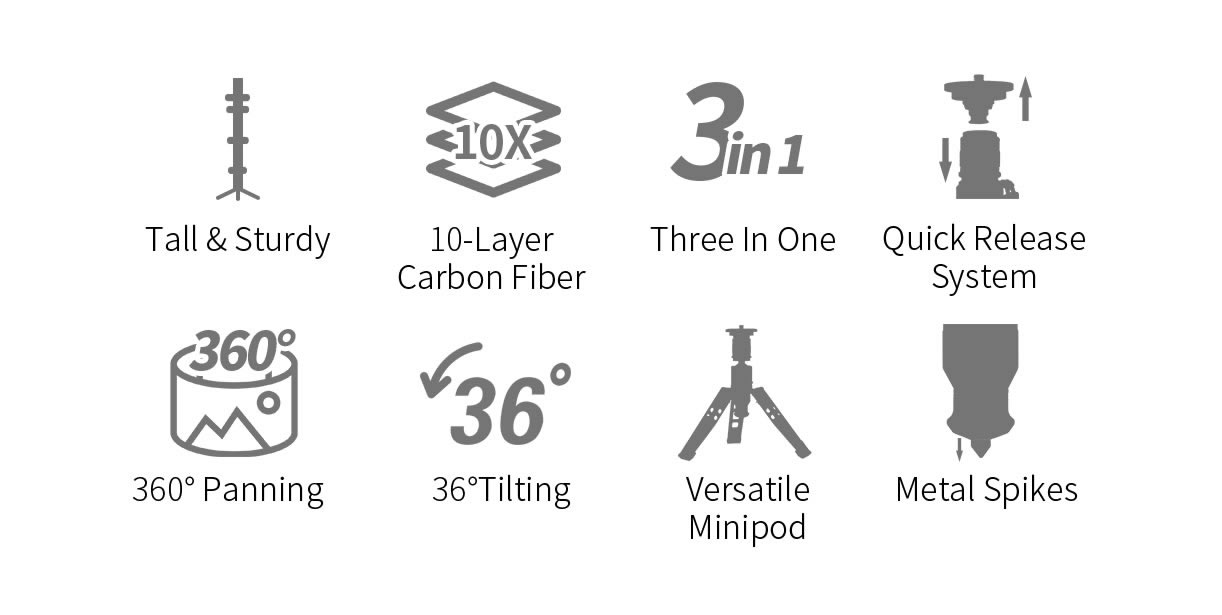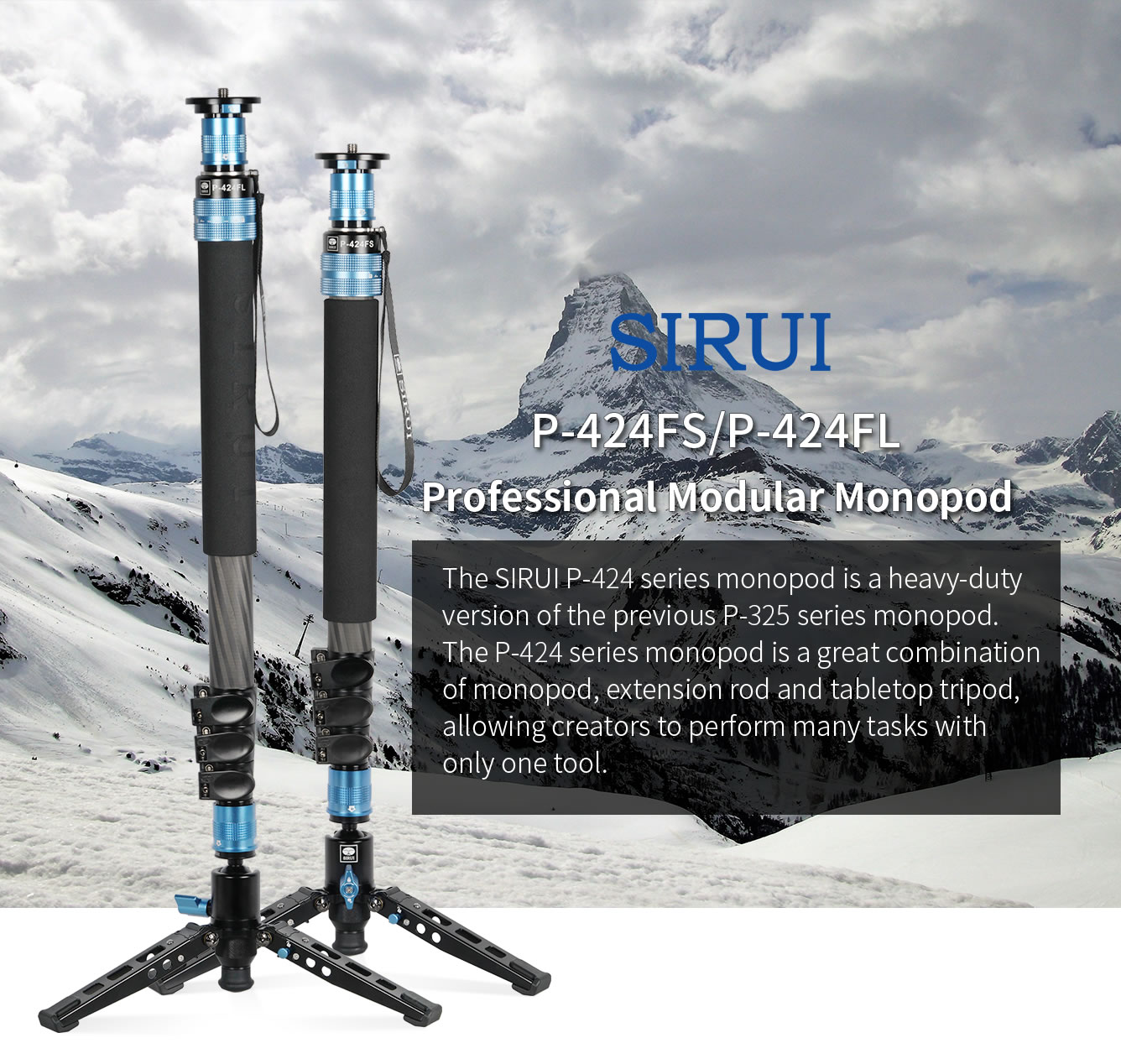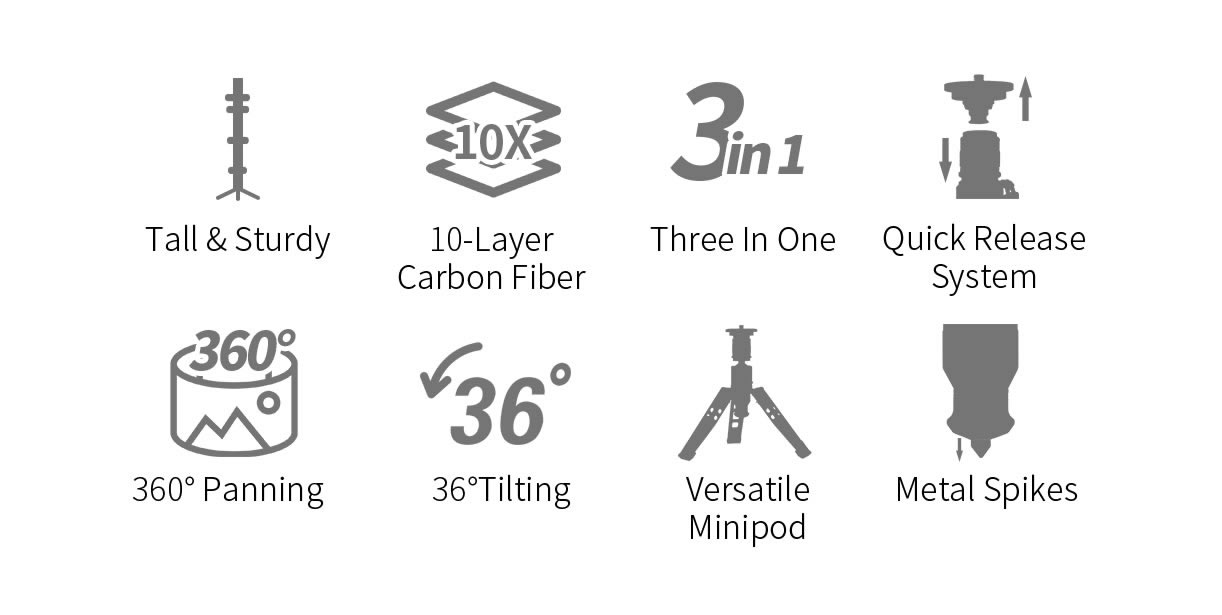 Although the P-424 series monopod has one fewer section than the P-325 version, it is taller and sturdier for use in a greater number of scenarios.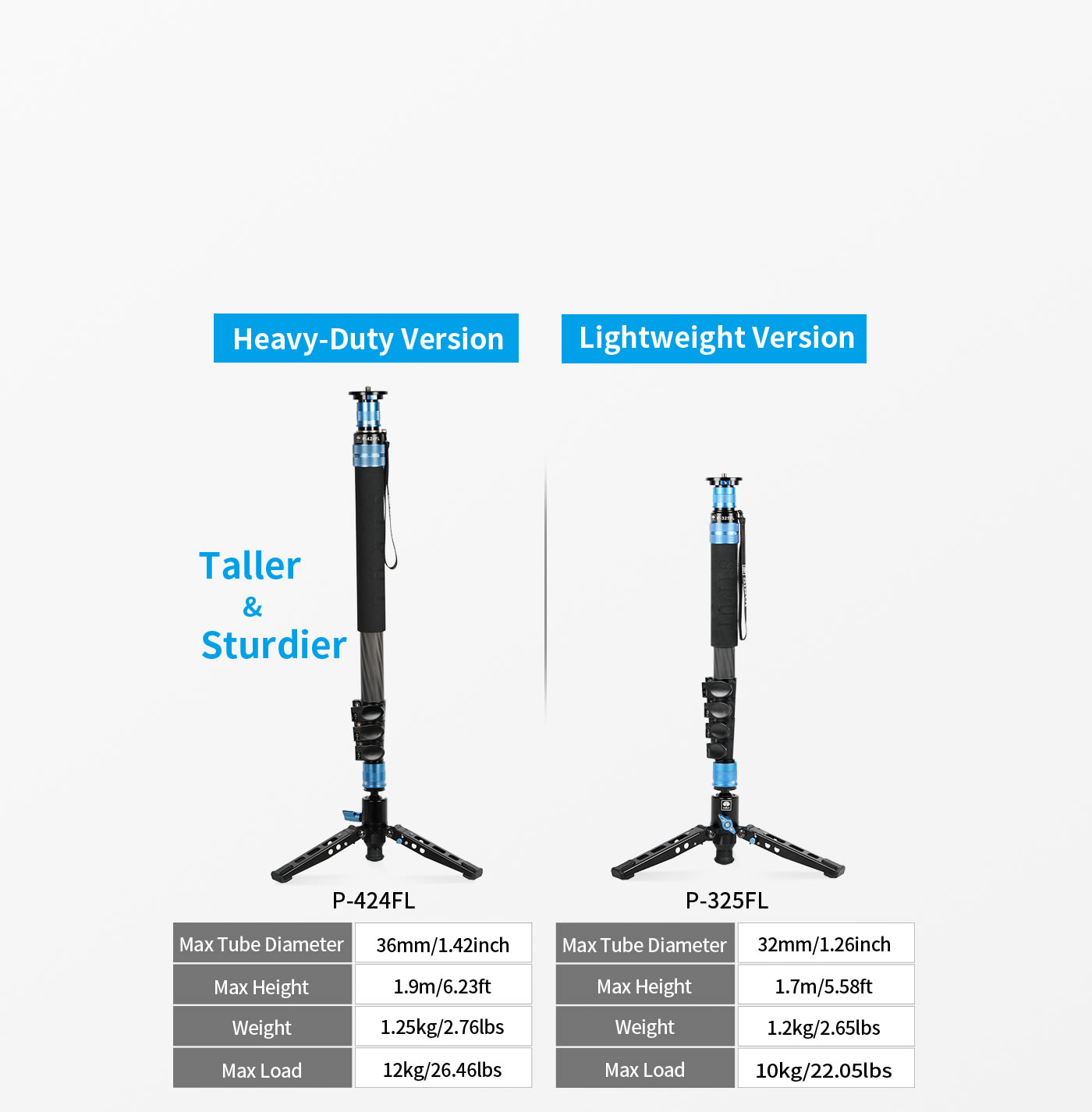 The P-424 series has obvious advantages in height and load capacity over similar products. The leg tube is manufactured from 10-layer carbon fibre to reduce weight and increase stability.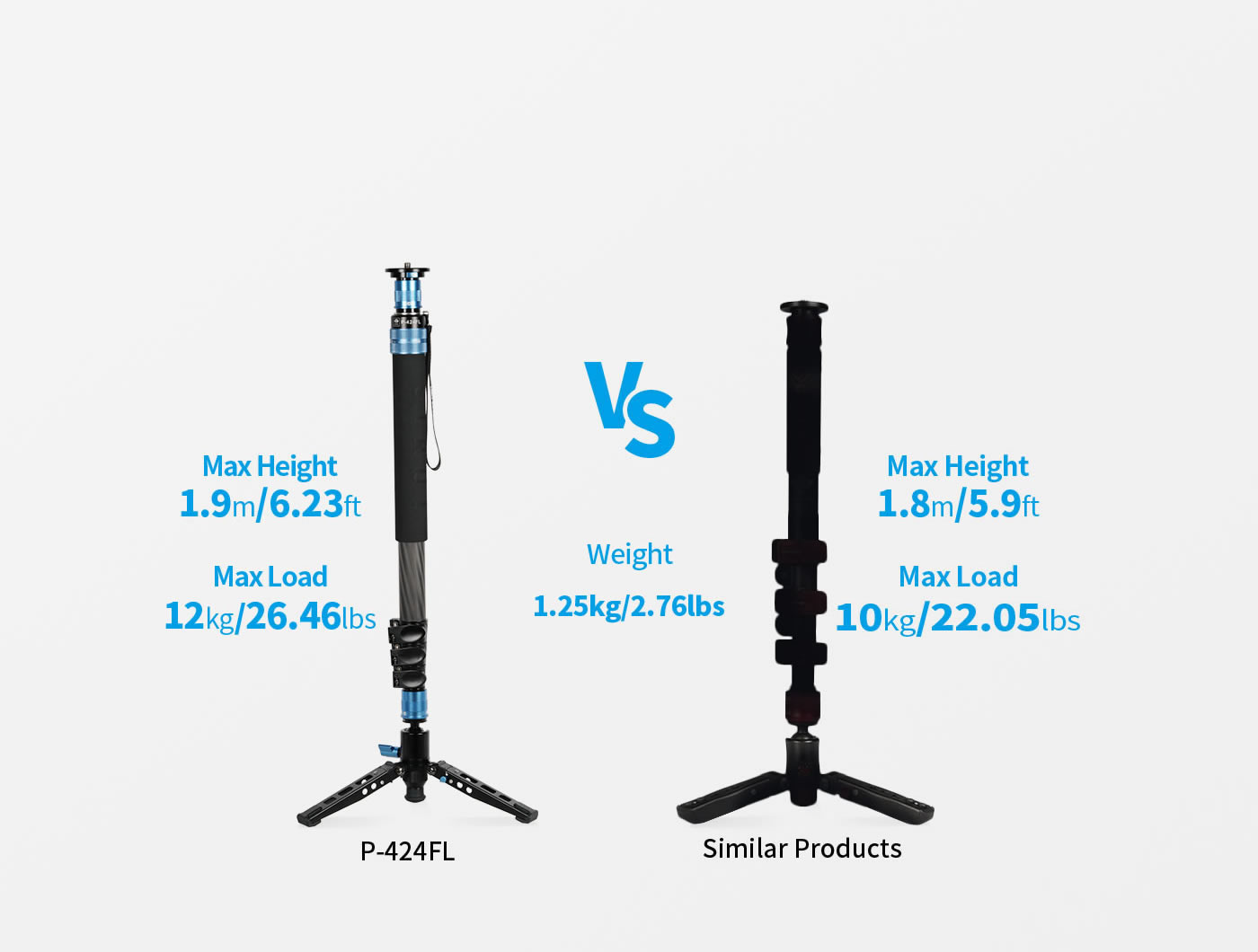 The mounting plate, monopod leg and tripod base can be detached and freely combined into a monopod, an extension rod or a tabletop tripod. This is a versatile tool that serves many purposes.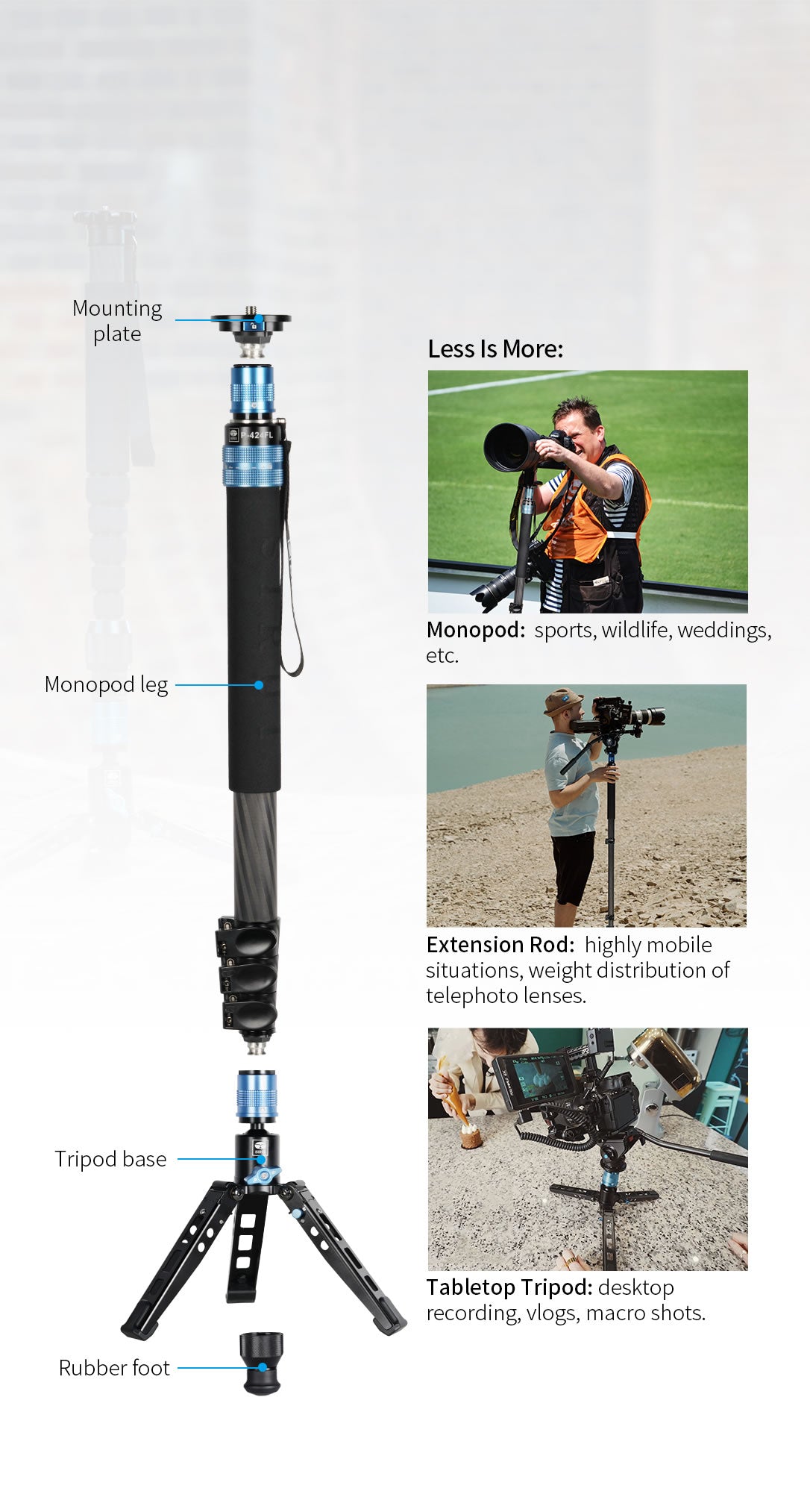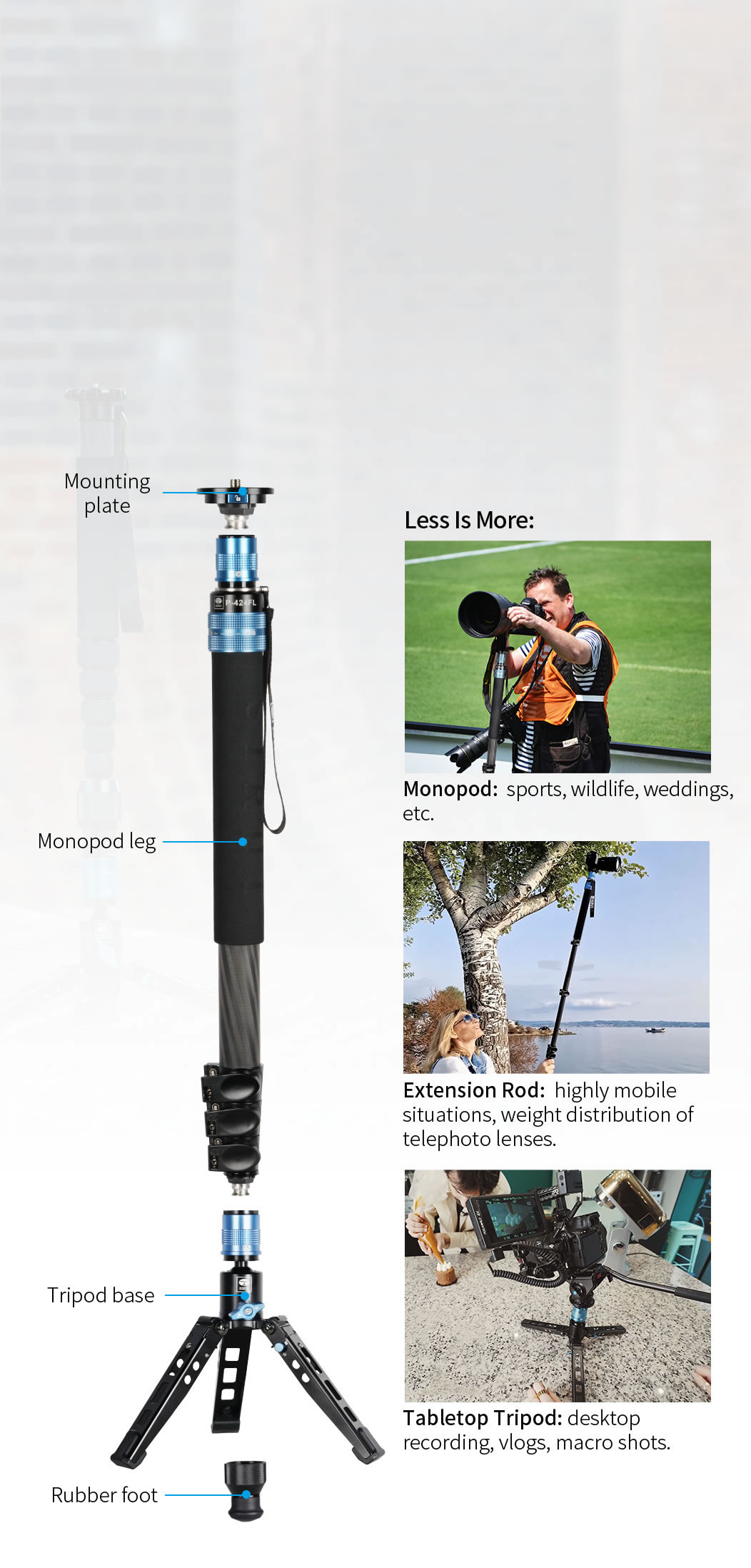 The monopod features a quick-release system. Pull on the sleeve to remove the mounting plate and simply insert the plate back to securely lock it in place.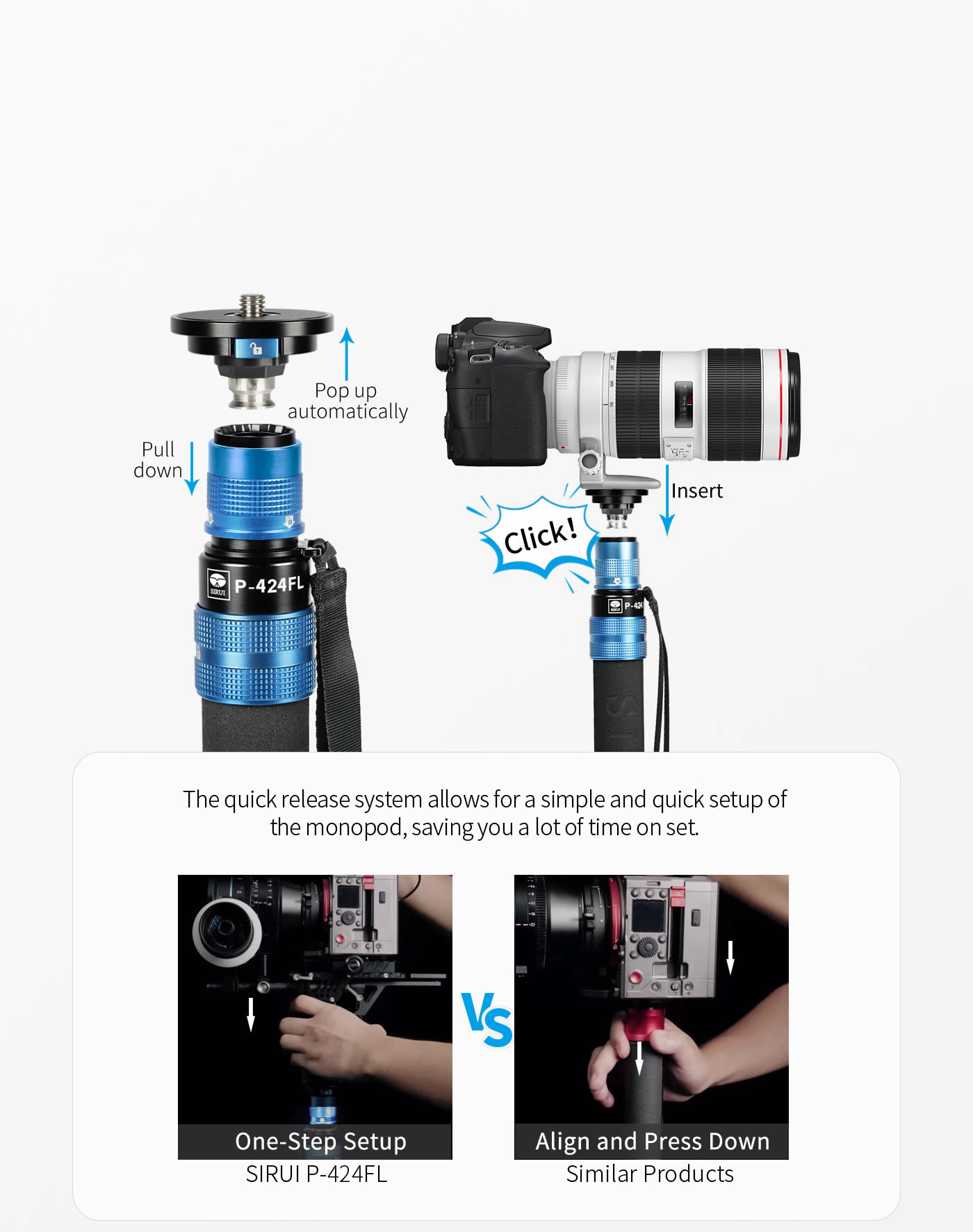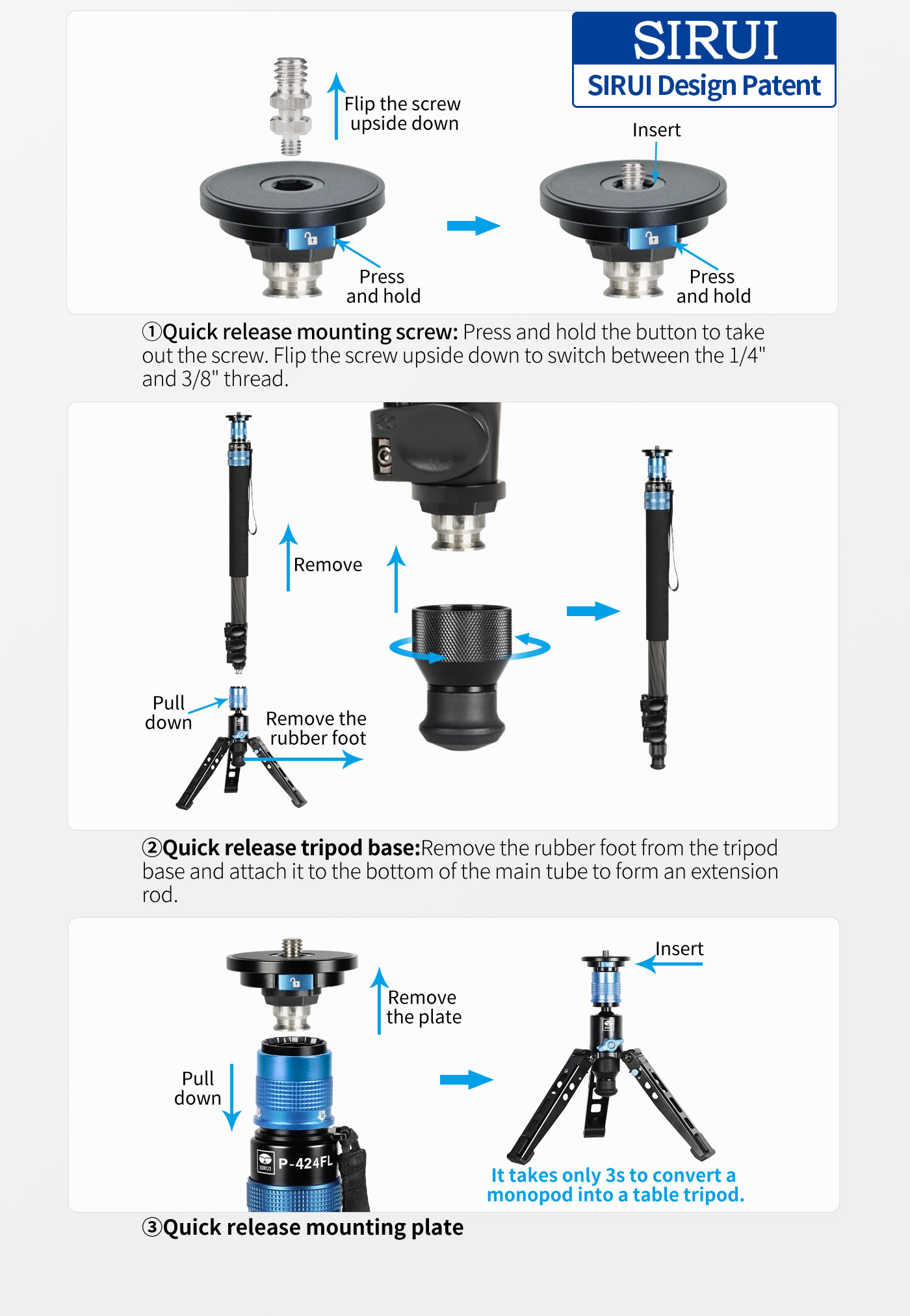 The upper twist collar has a groove-textured surface for a firm twist. Unlock the collar to get a full 360°panning ability.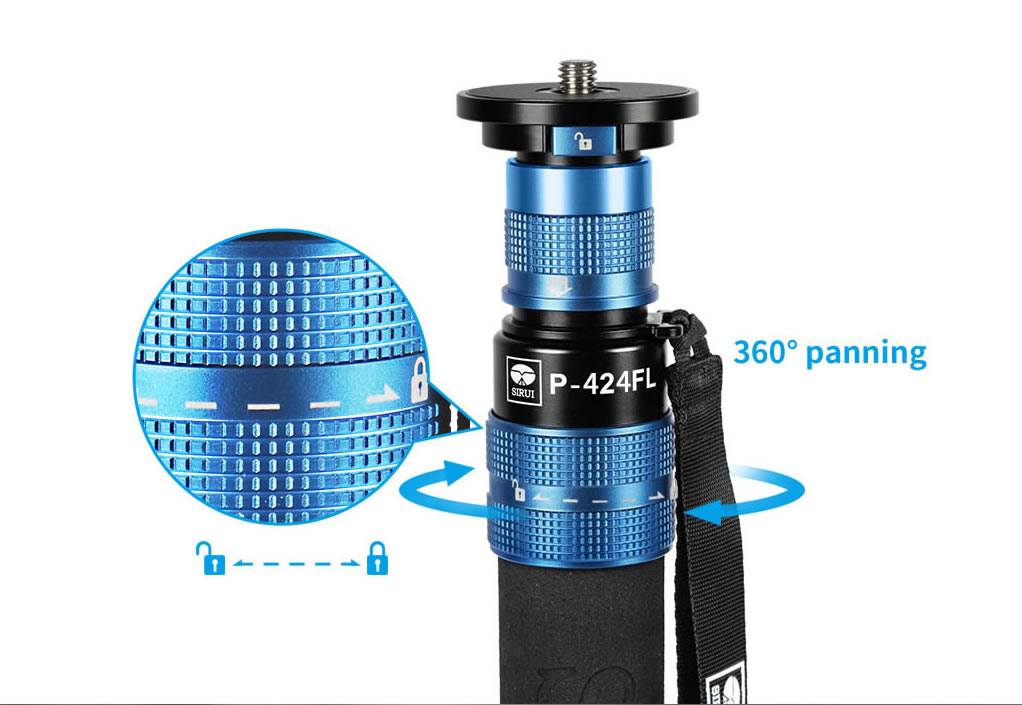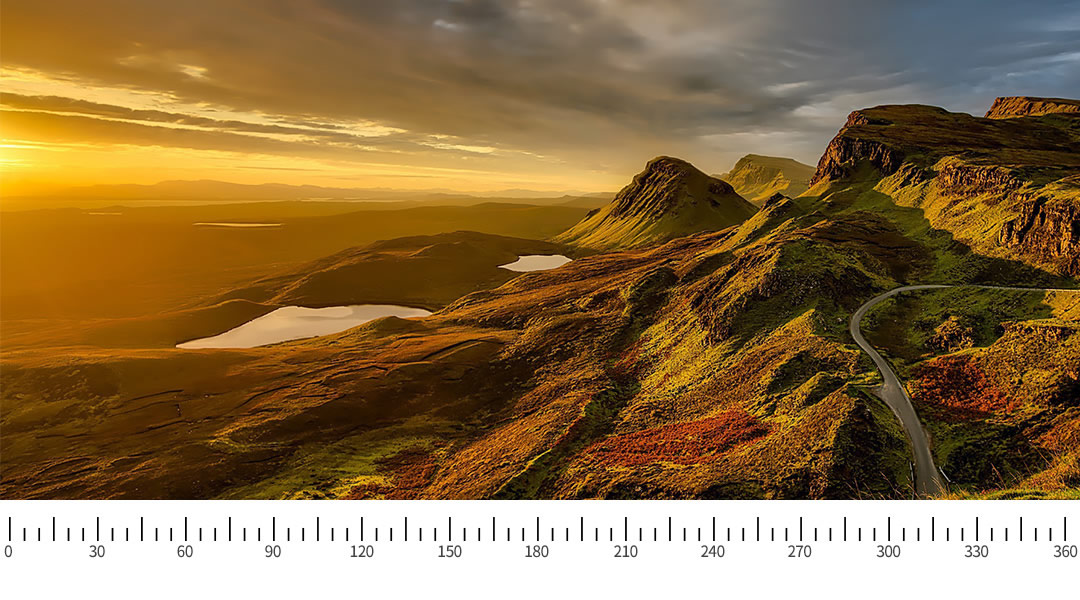 36°tilting in any direction gives you a lot of flexibility.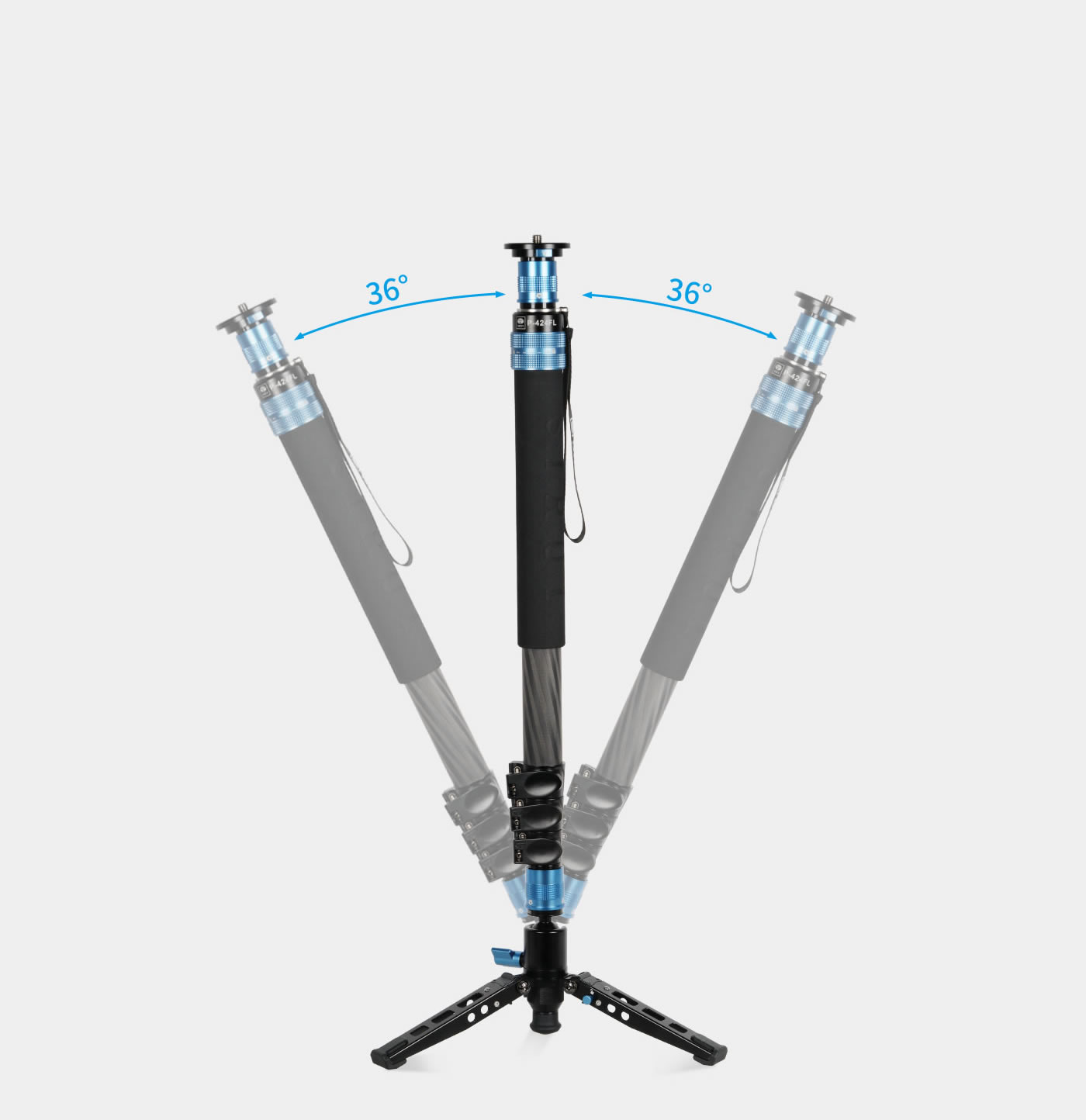 The minipod is made of solid aluminum to be robust and stable.
Great Performance In Extreme Weather
Whether it is scorching heat or freezing winters (-40℃~100℃), the monopod always stays in its best condition.