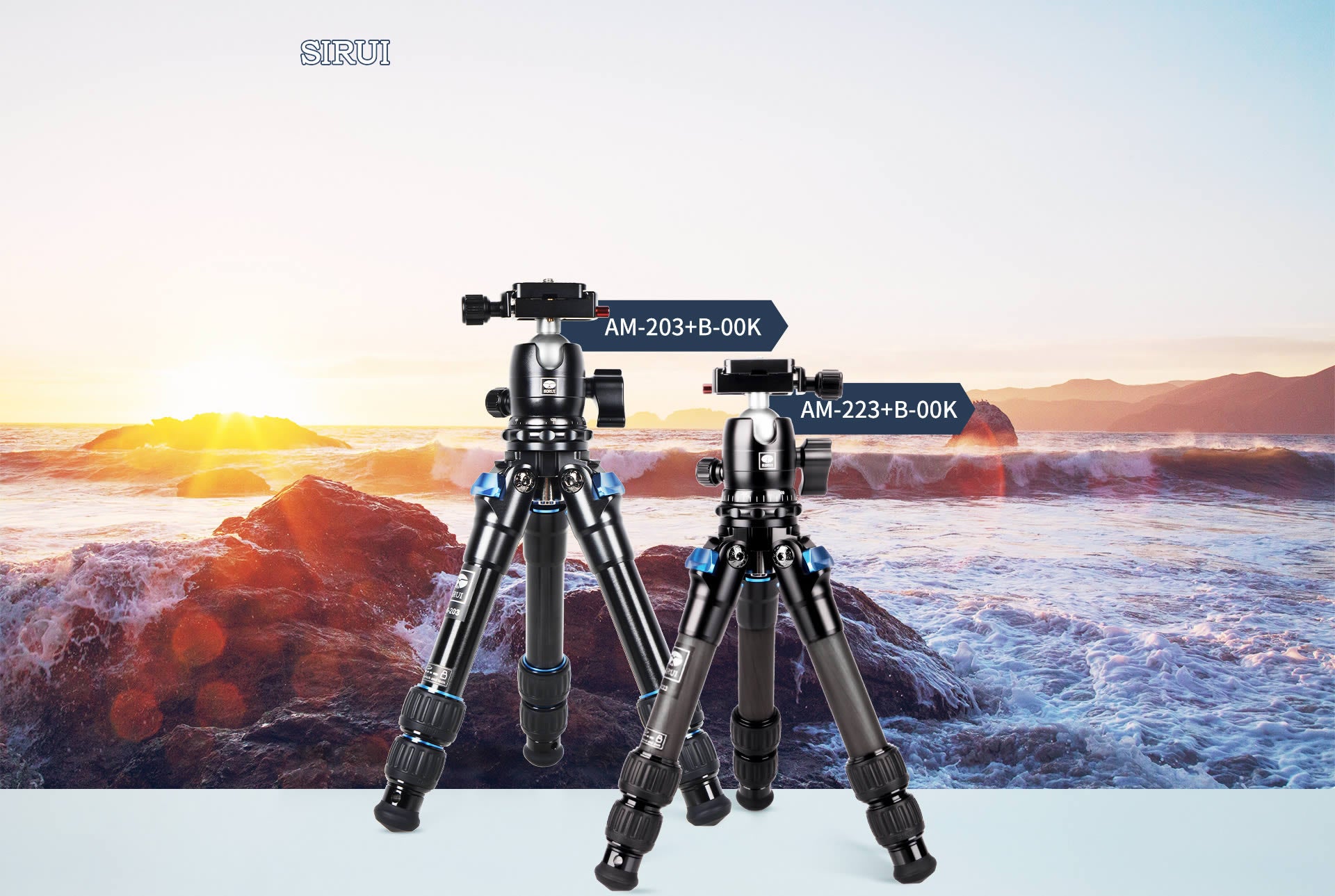 SIRUI AM Solidity Series
Table Top Tripods No Center
Column Design

Portable&Compact

Hold with One Hand

360° Panorama Base

Vertical Shooting

Lightweight but Stable
SIRUI AM Series Table Top Tripods Kit include optional aluminum alloy or carbon fiber construction tripods to meet your shooting need. Besides, tripods with ball head can not only save space but increase bearing capacity. Additionally, this tripod is perfectly compatible with phone, MILC, SLR and various accessories,and it works well in travel shoot, table top shoot, macro shoot, etc.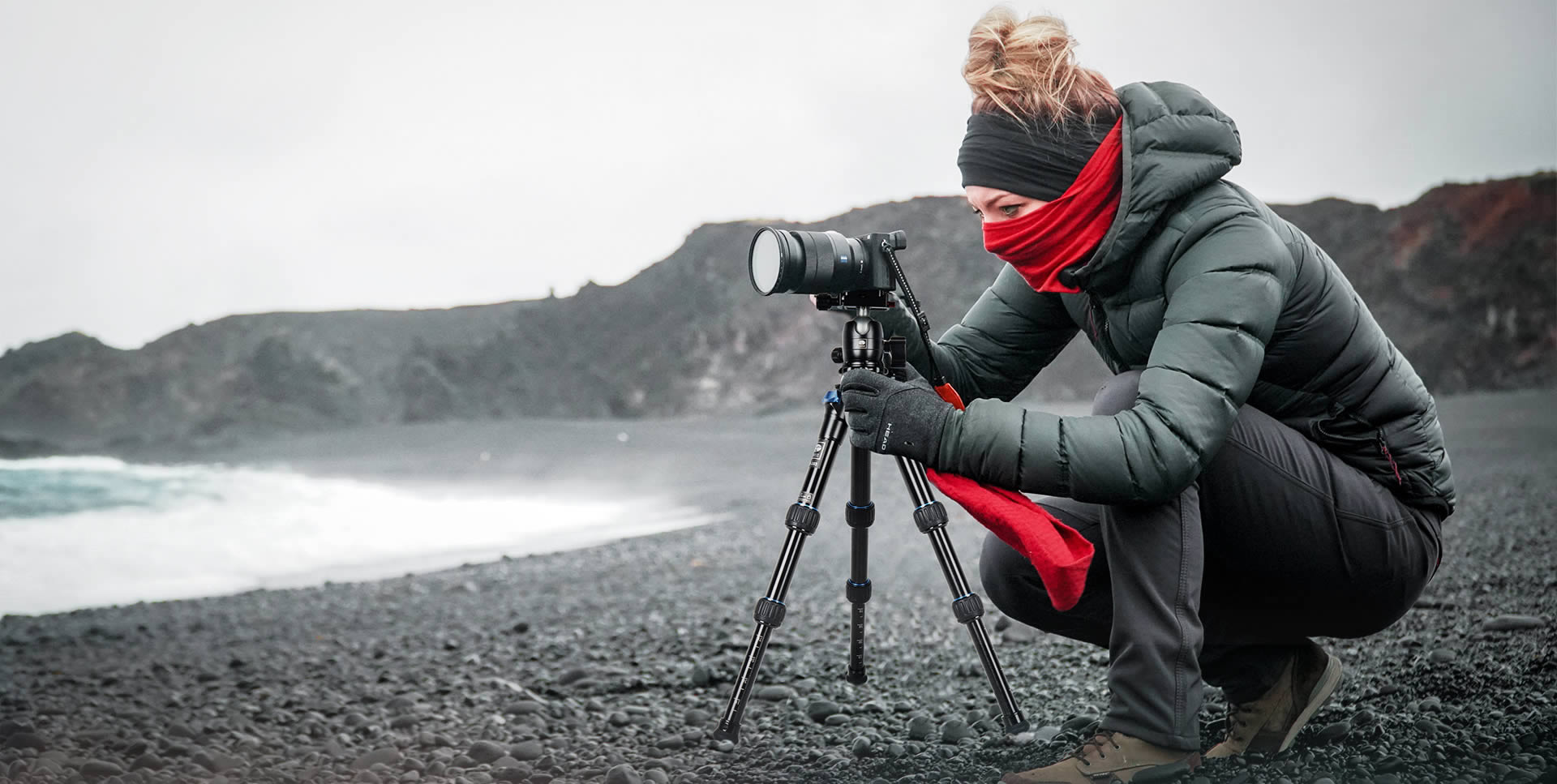 Handheld

Extended

Ultra Low Shoot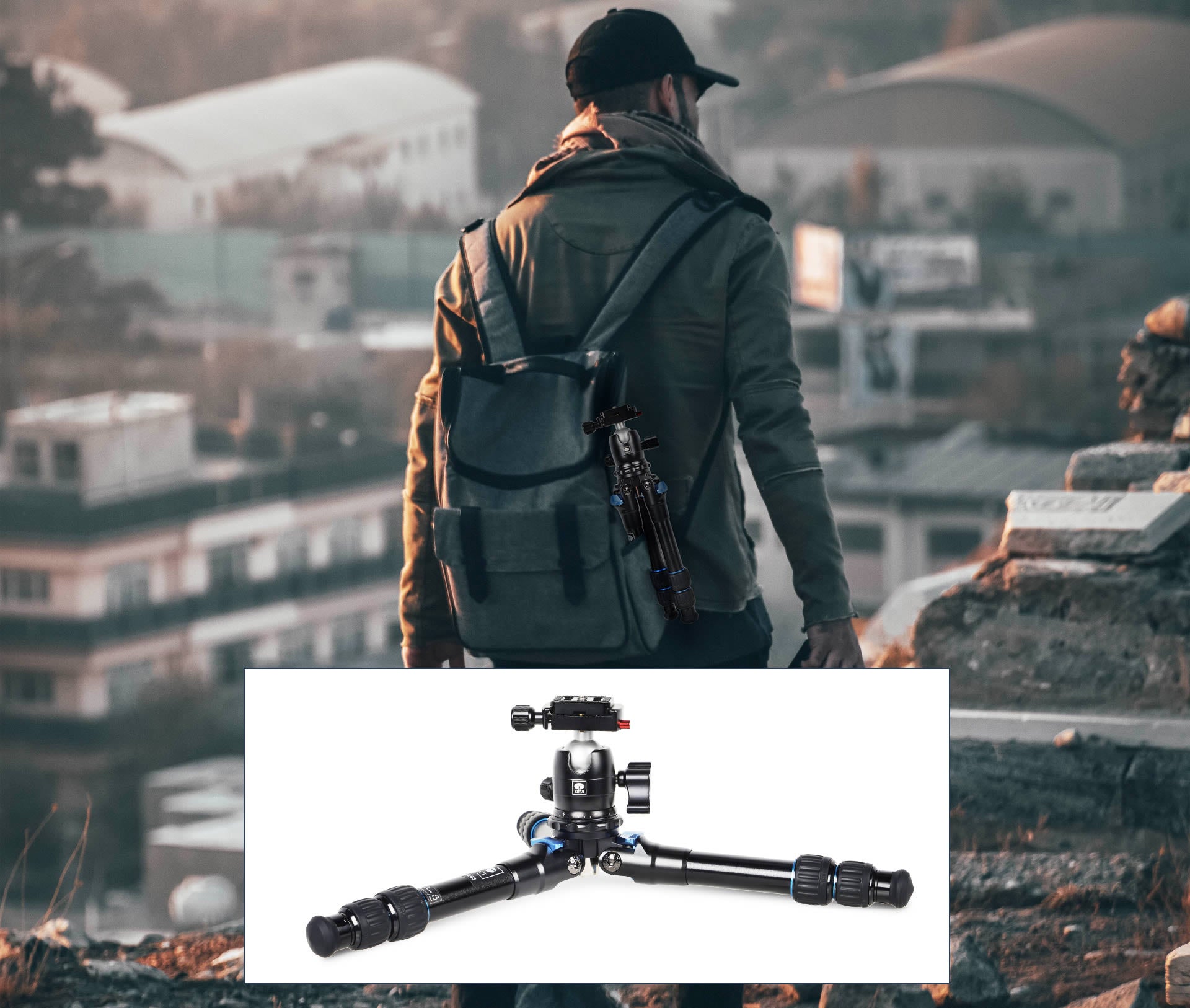 No Center Column Design allows ultra low shoots and also provides stability.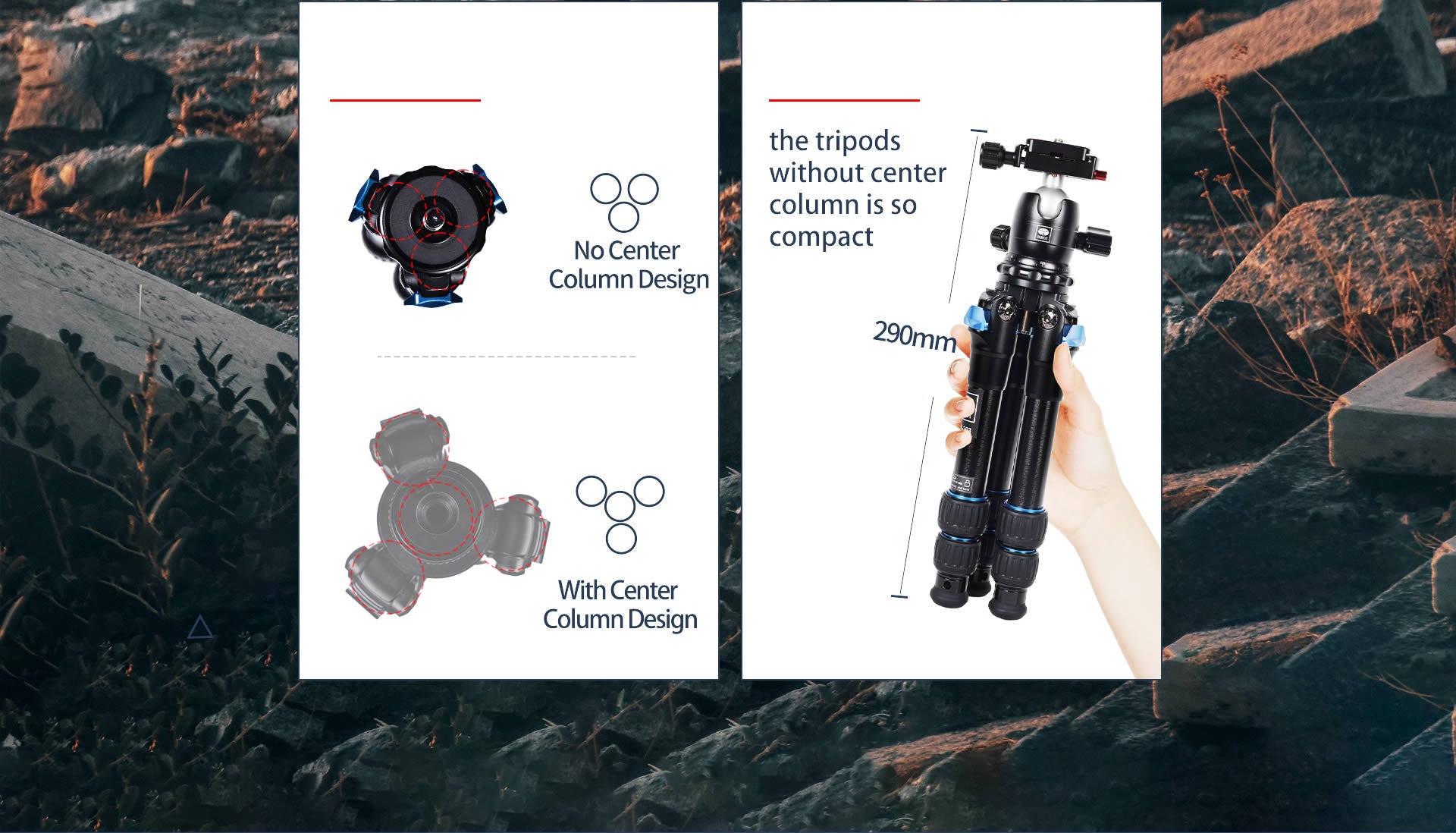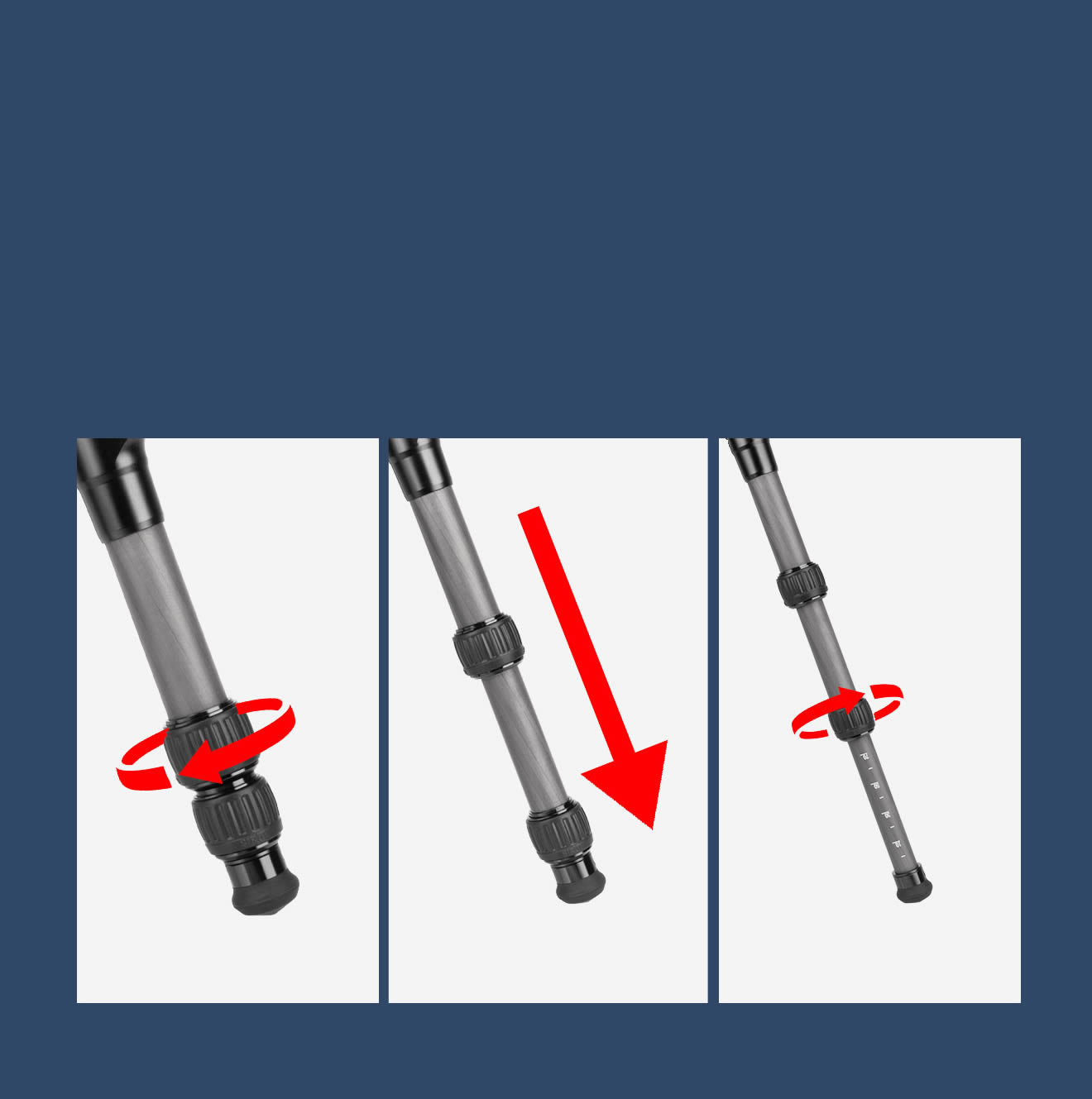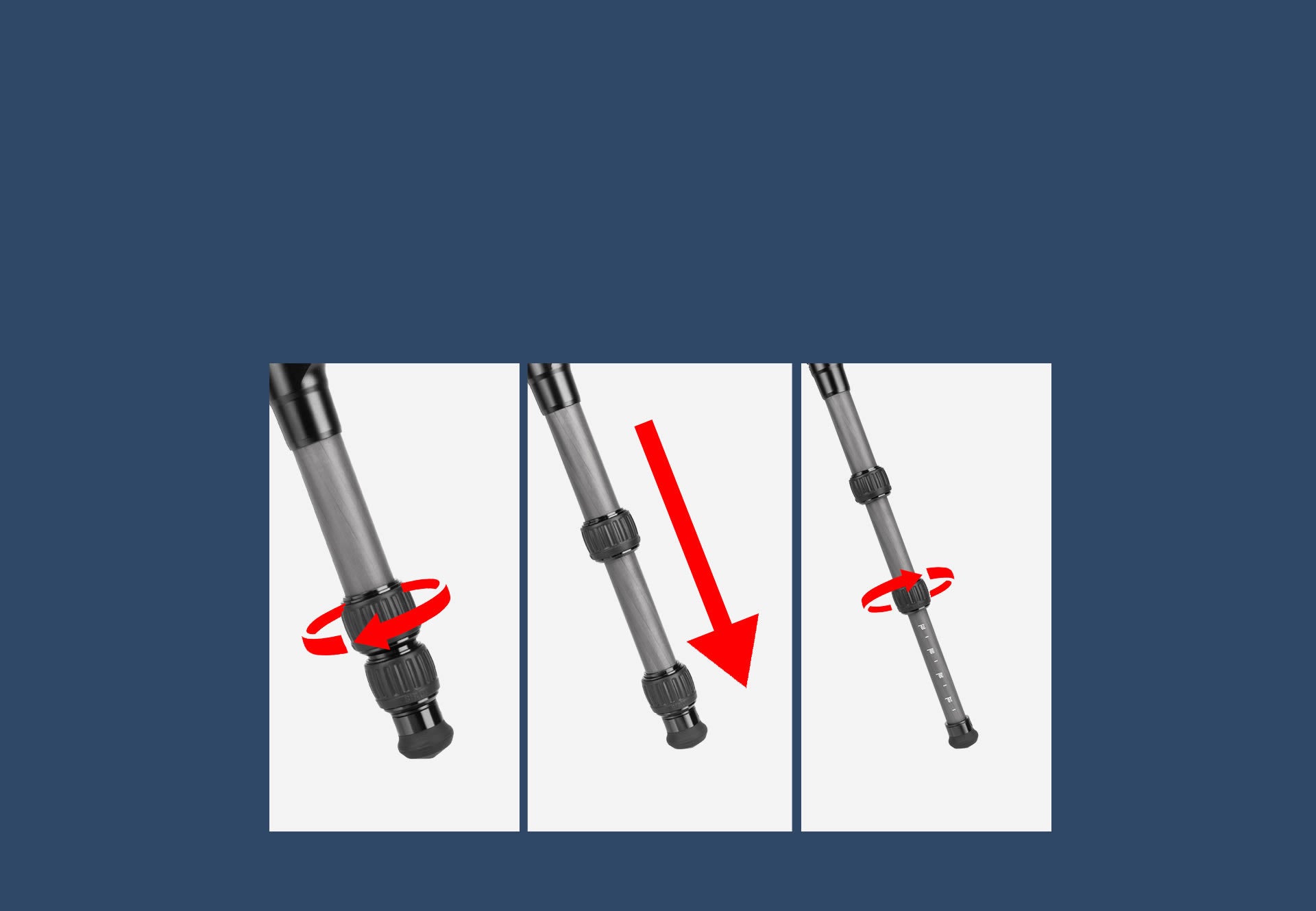 Twist only a quarter turn with one hand to extend or retract the legs.
Twist to the
left to loosen
Fast extend or
retract the legs
Twist to the
right to tighten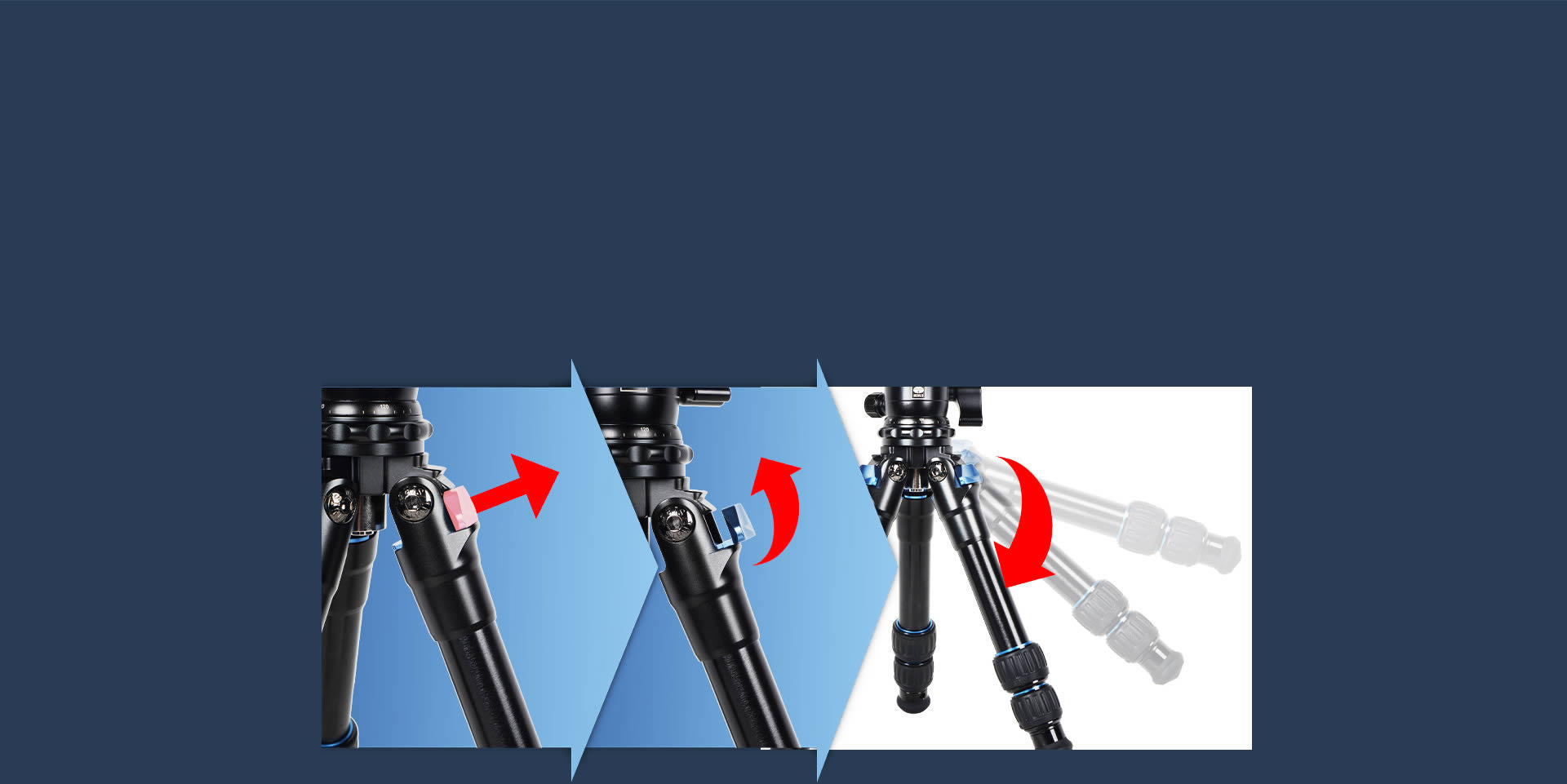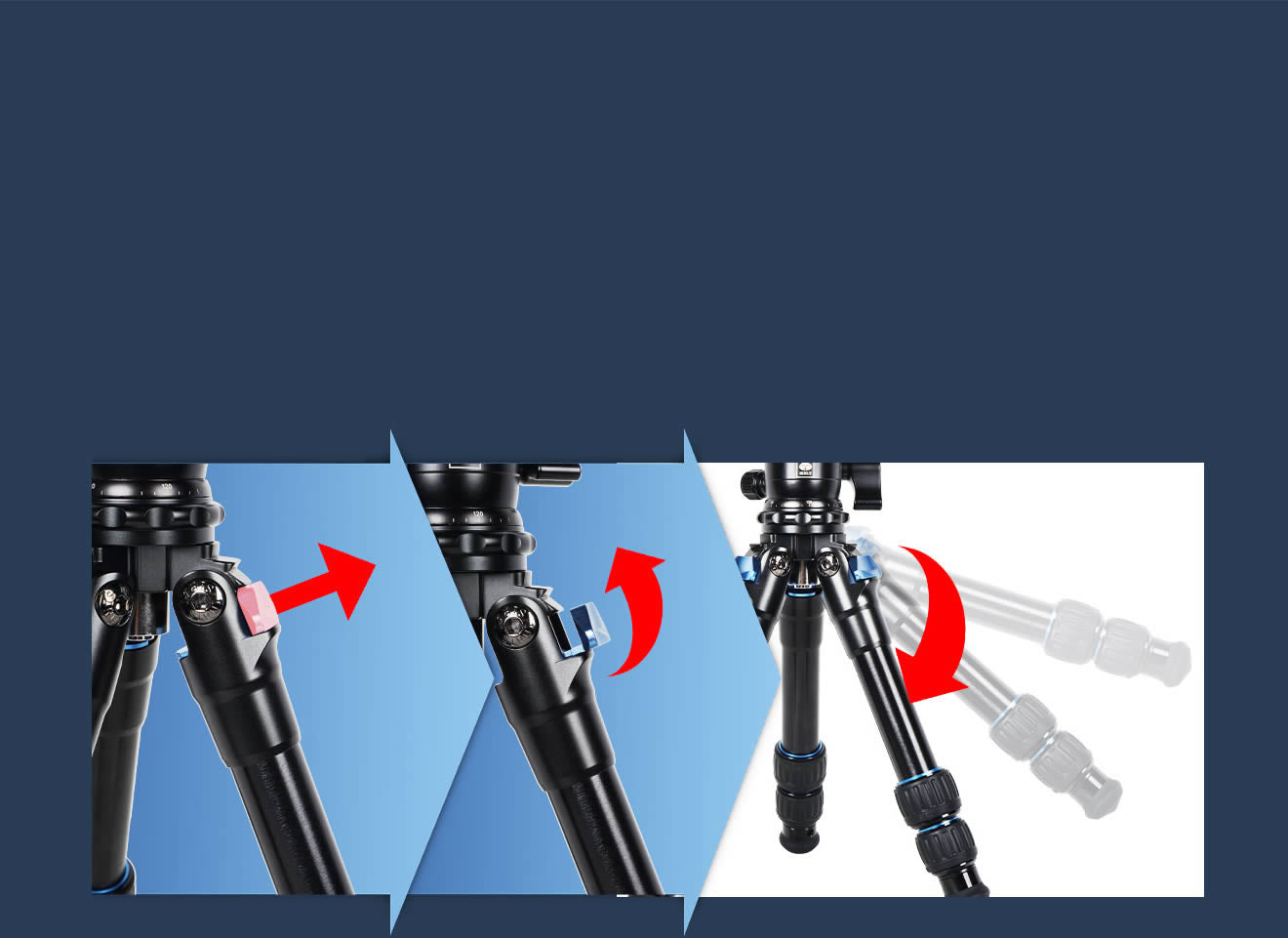 Semi-automatic flip locks are designed to provide three leg angle options.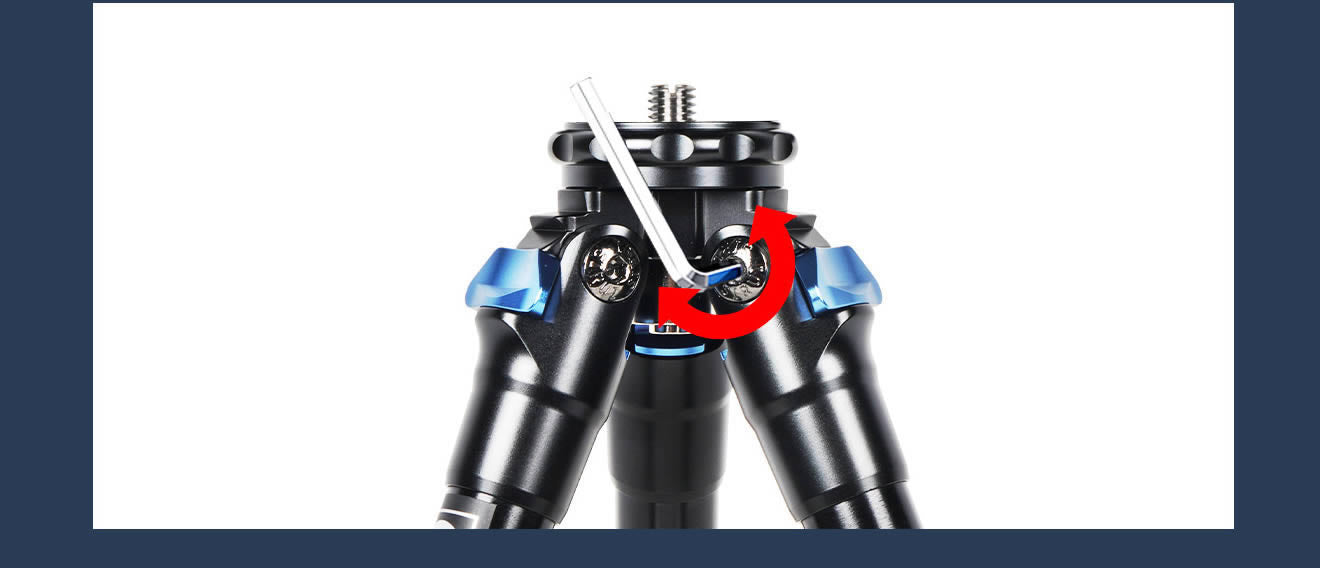 *Use the Allen key to adjust tightness.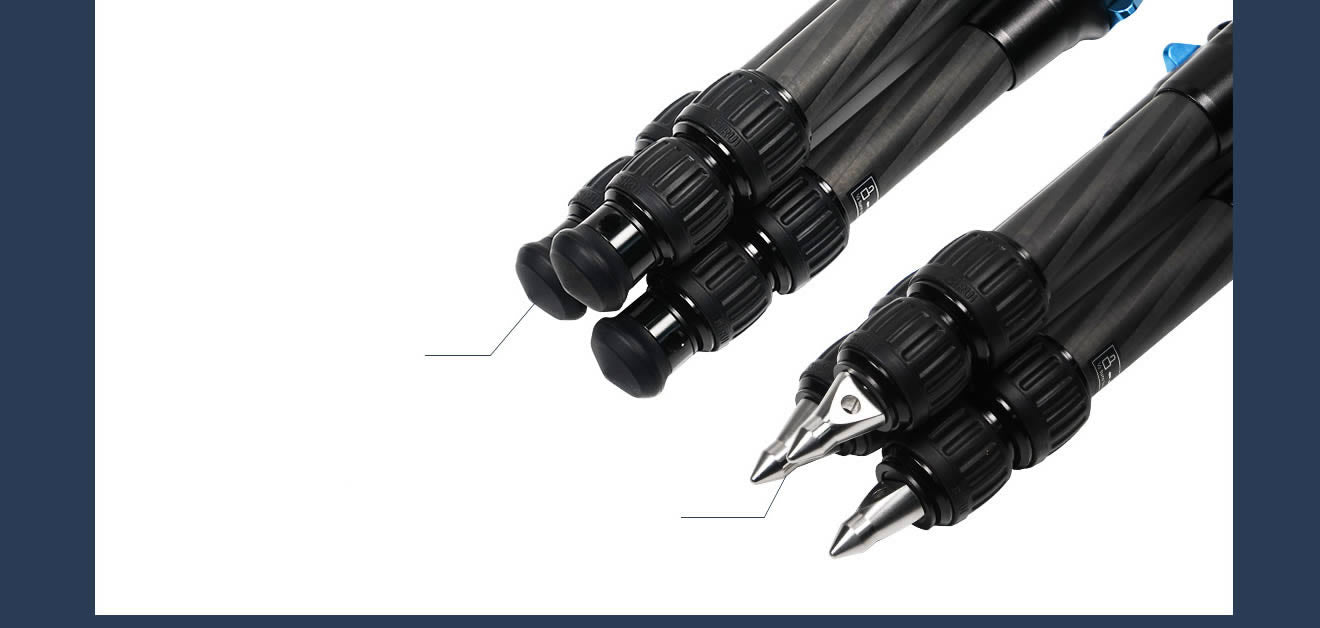 Rubber Feet and Retractable Spikes
The spikes can be twisted out for convenient use and help you capture image in various indoor or outdoor scenes.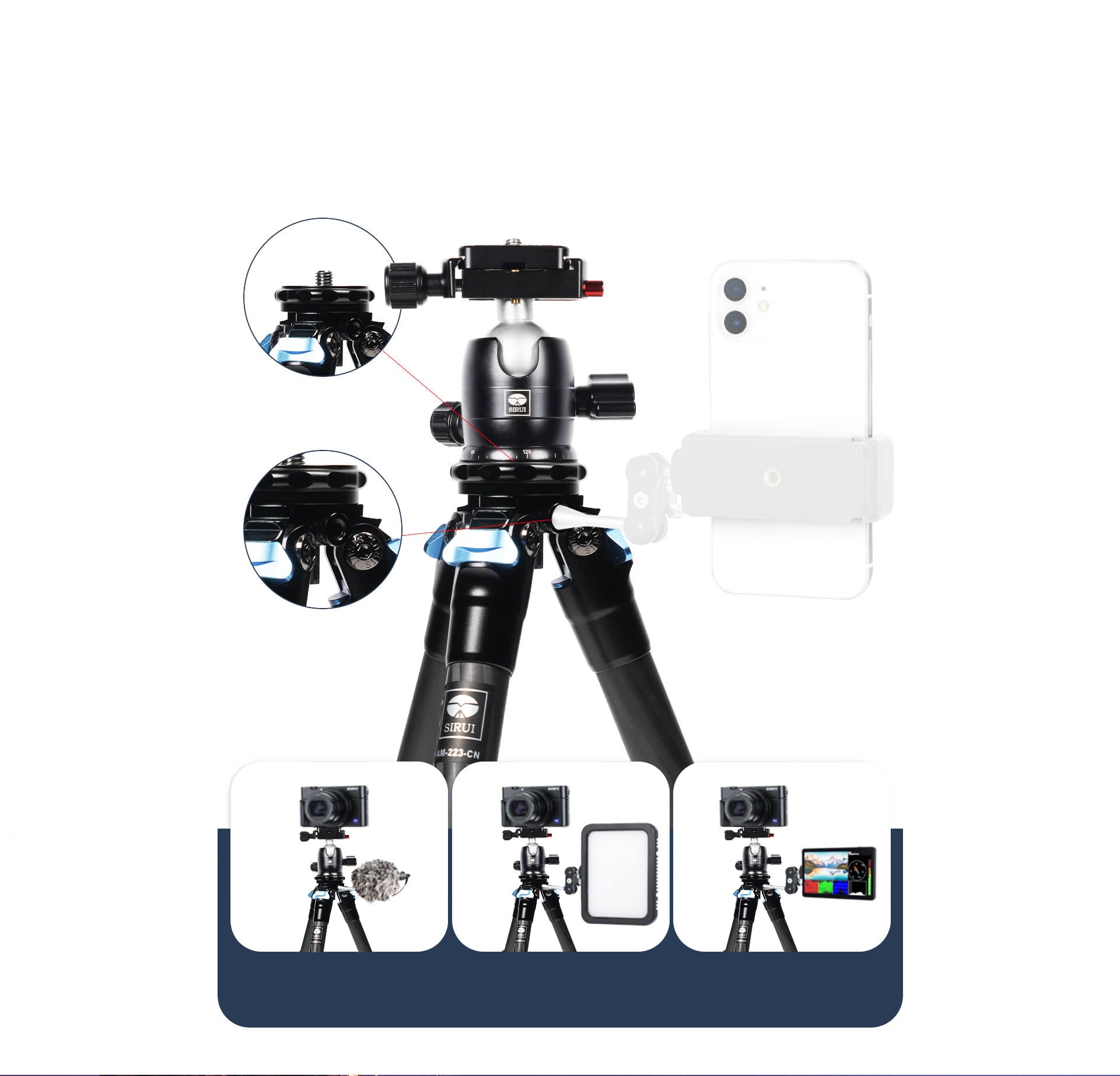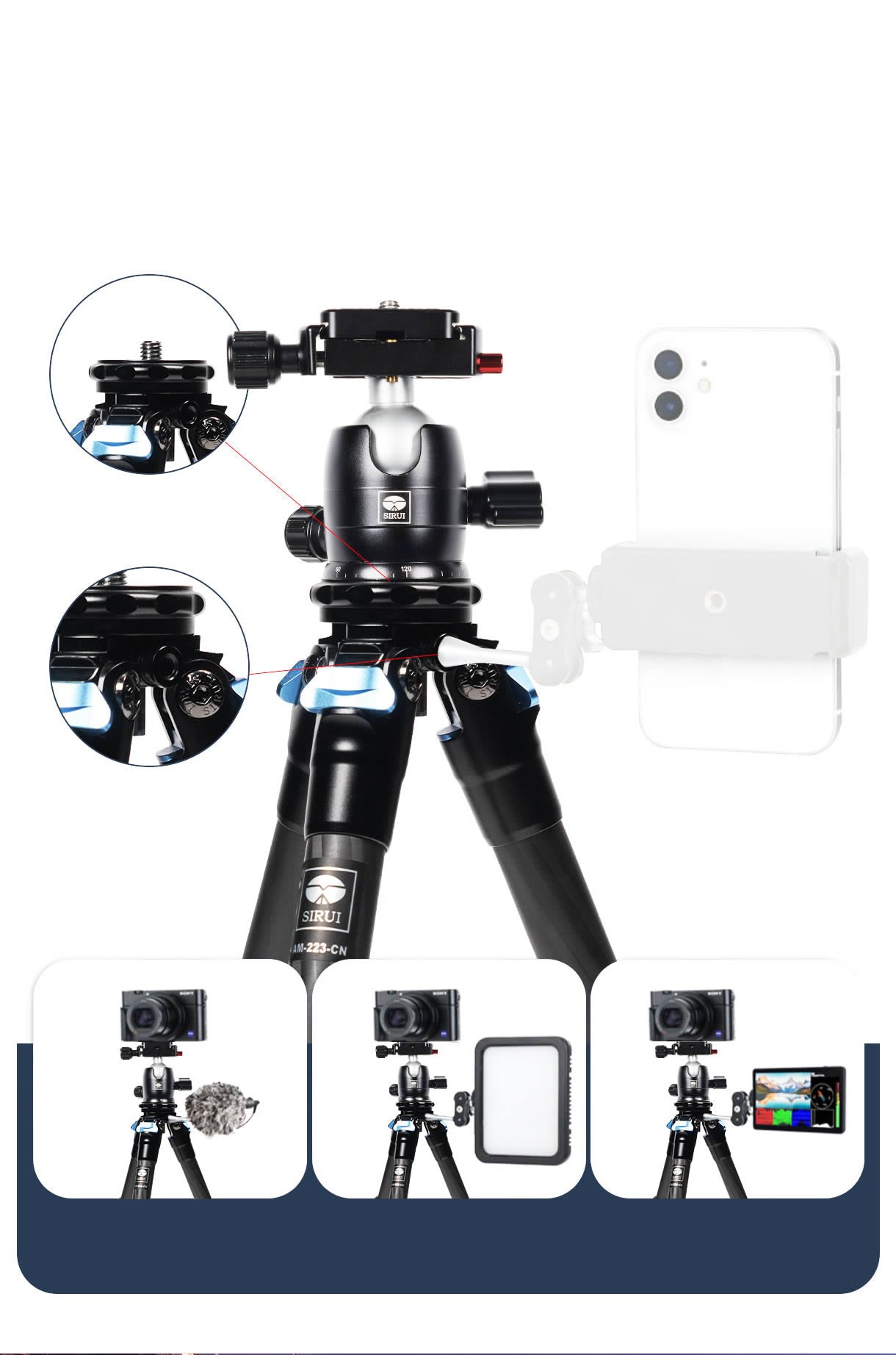 Convertible 1/4" and 3/8" Mounting Screw
Compatible with different equipment.
Convertible 1/4" and
3/8" Mounting Screw
Built-in 1/4" accessory
ports allow easily
connecting accessories.
Compatible
with Microphone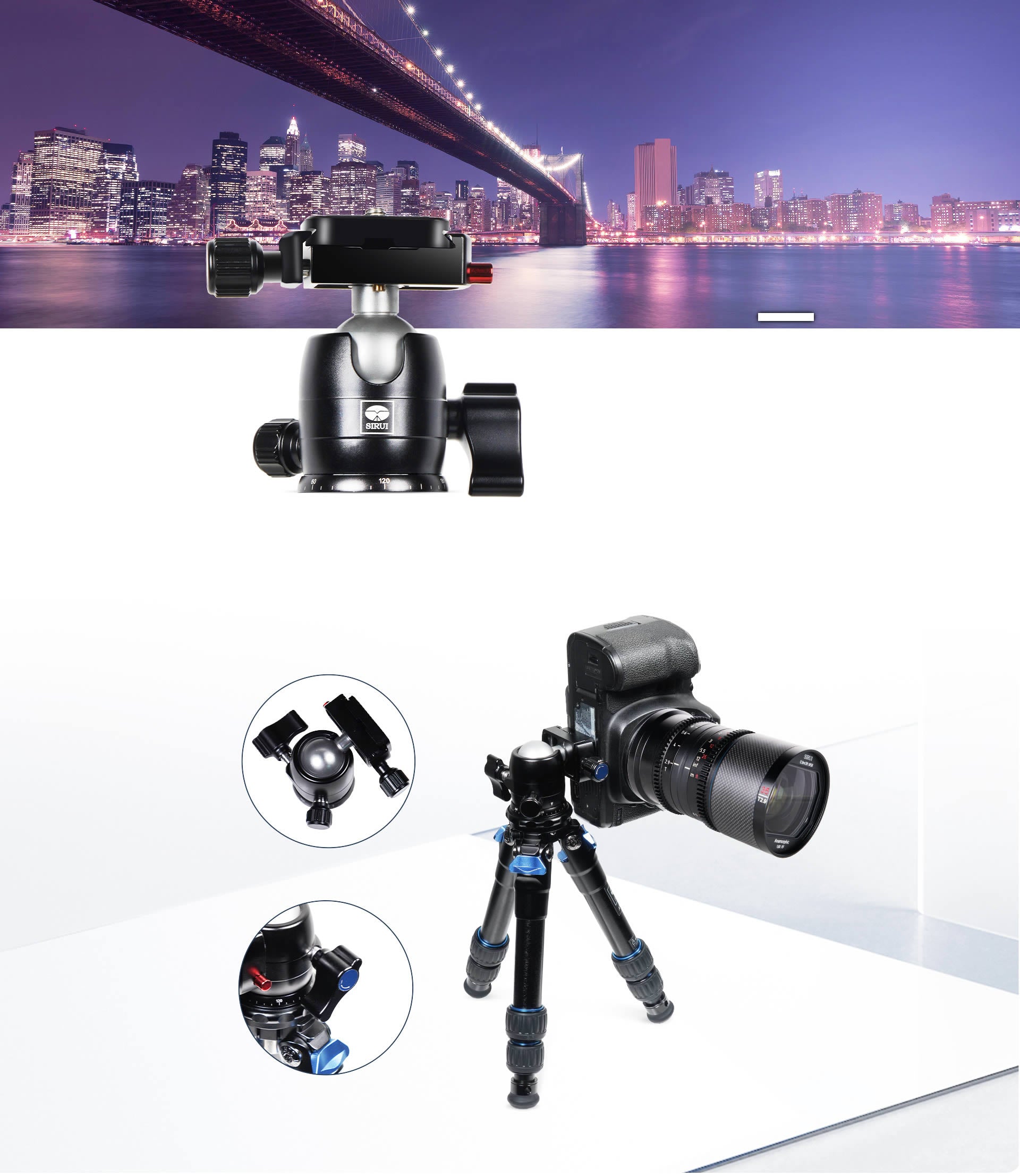 Strong aluminum alloy construction tripods provide great stability during shooting. Moreover, smooth ball movement can meet the need of multi-angle shooting.
Vertical notch for
vertical shooting
*Hold the equipment when shooting to prevent it from falling down.
360° Panorama Base
360°panorama base with engraved index marks helps you know where you are each time when you want to do a manual panorama with your camera.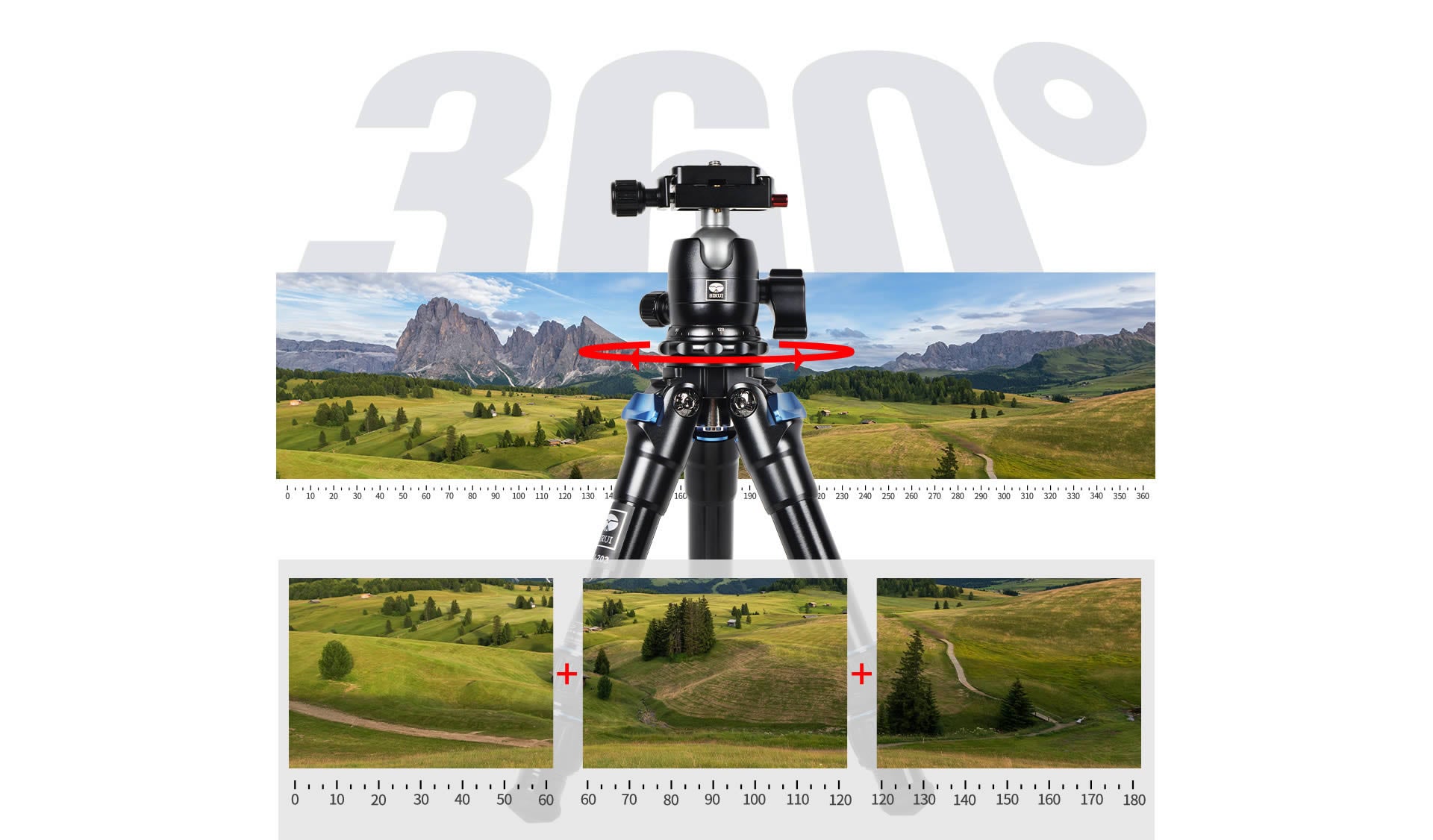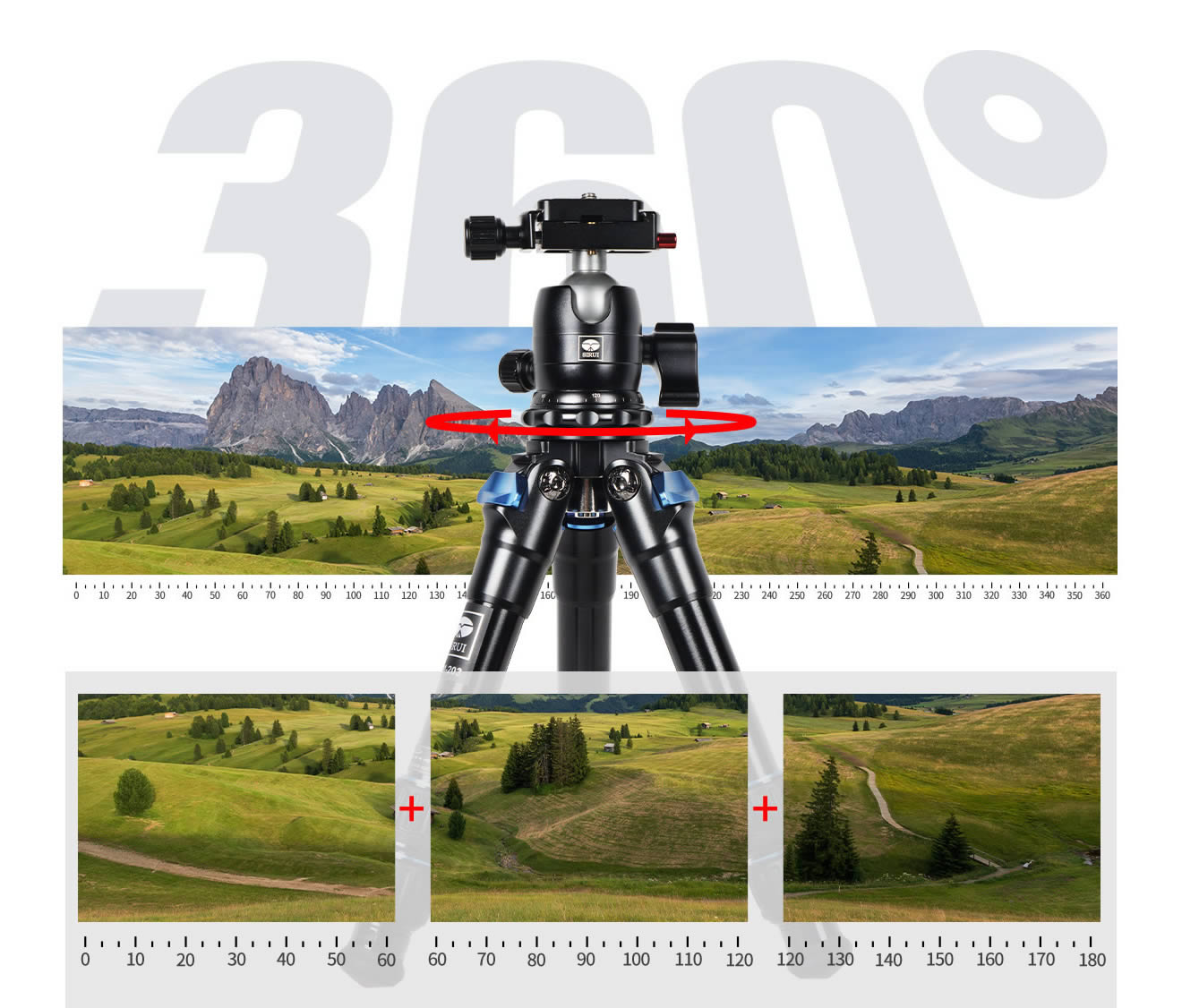 Safety Lock
Safety locking system prevents camera from accidental sliding.