TRAVELER 5CX

Panorama Ball Head

Compact

Carbon Fiber

Twist Locks

Reverse-Folding Leg

2 lbs / 0.92 kg
Pack Wherever You Go!
Compact & Lightweight Tarvel Tripod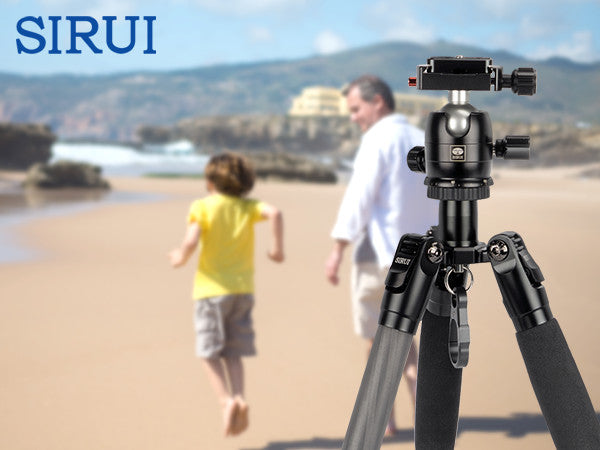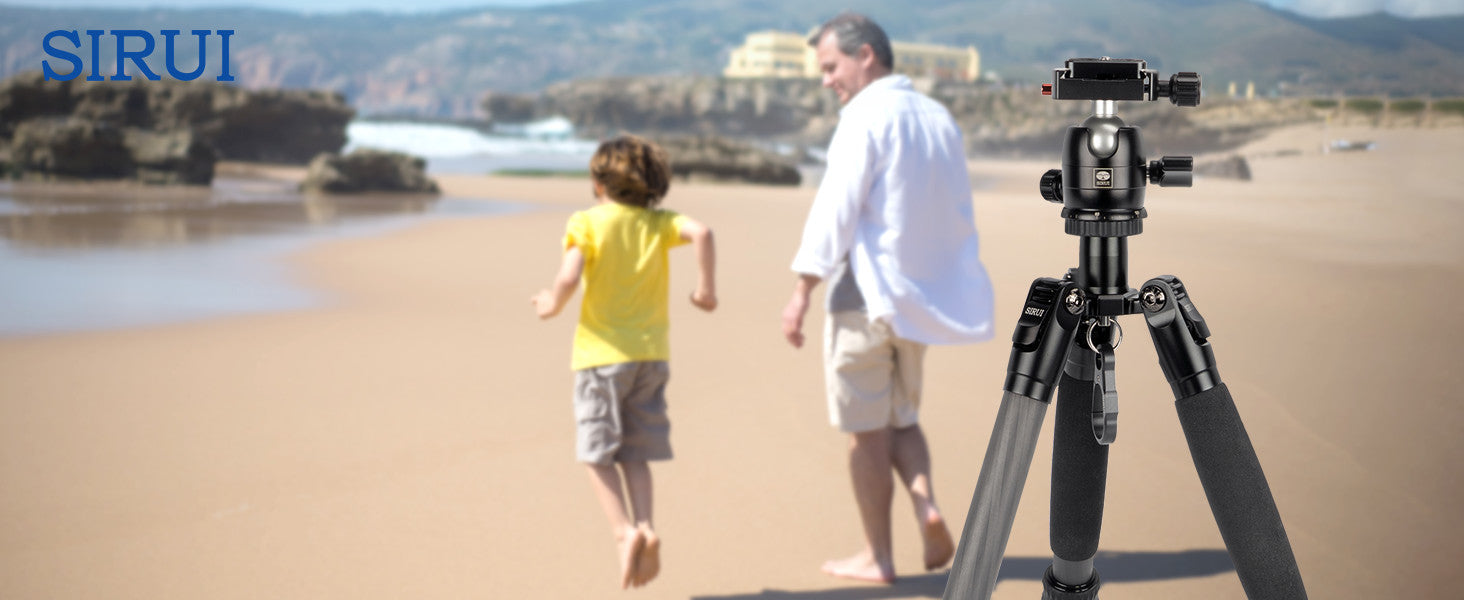 This well-engineered Carbon tripod achieves a great balance between the pack size and extended height. The hook allows for increased stability in windy conditions. Being ultimately compact and lightweight, it is a perfect travel tripod for landscape, panorama shots, macro-shooting, time-lapse, etc.
SIRUI Traveler 5CX Carbon Tripod | Your Excellent Pick for Traveling
Lightweight but durable, the portable tripod with reverse-foldable legs allows for compact storage size. High-quality carbon fiber construction keeps the weight down while providing excellent sturdiness. It comes with a portable bag, which is easy to carry and pack for travel.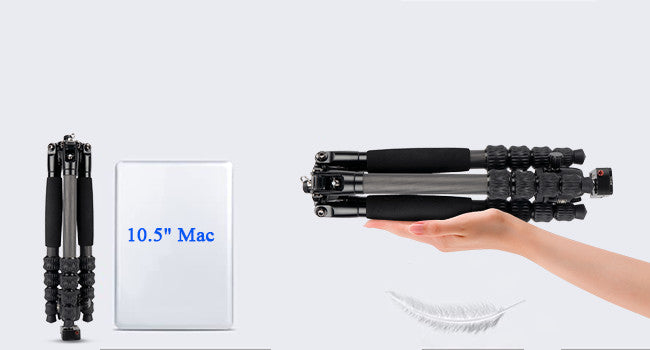 Compact for Carry Around
The portable tripod legs can be inverted and folded back 180 degrees for ultra-compact storage size.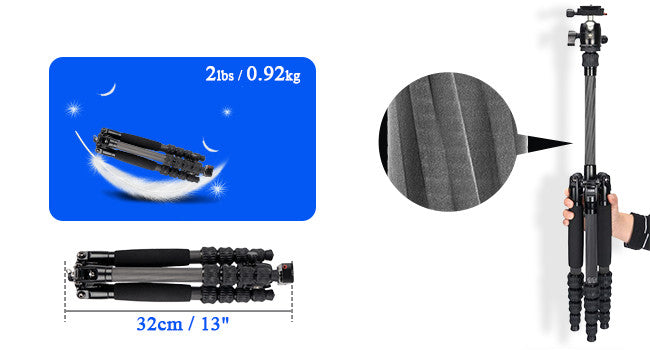 Lightwieght for Travel With
High-quality carbon fiber tripod with construction for maximum lightness and sturdiness.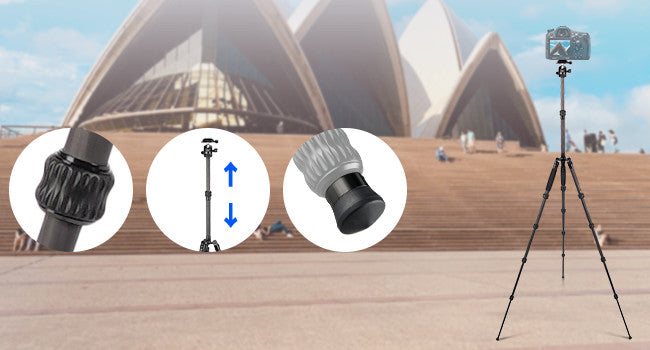 Easy Leg Adjustments
5-section carbon fiber legs with quick-release twist-locks allow you to adjust the working height from 3.54" to 51.97" in seconds.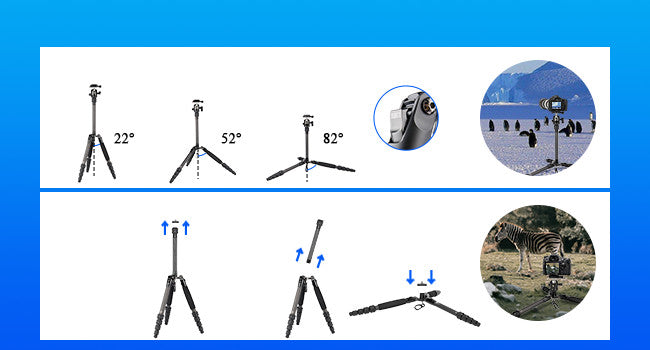 Multi-angle Shooting
Remove the center column for low-angle and macro shots. When the center column is attached to the tripod, twist the column lock to adjust the column for additional working heights.
B-00K 360° Panning Ball Head | Shoot Beyond Your View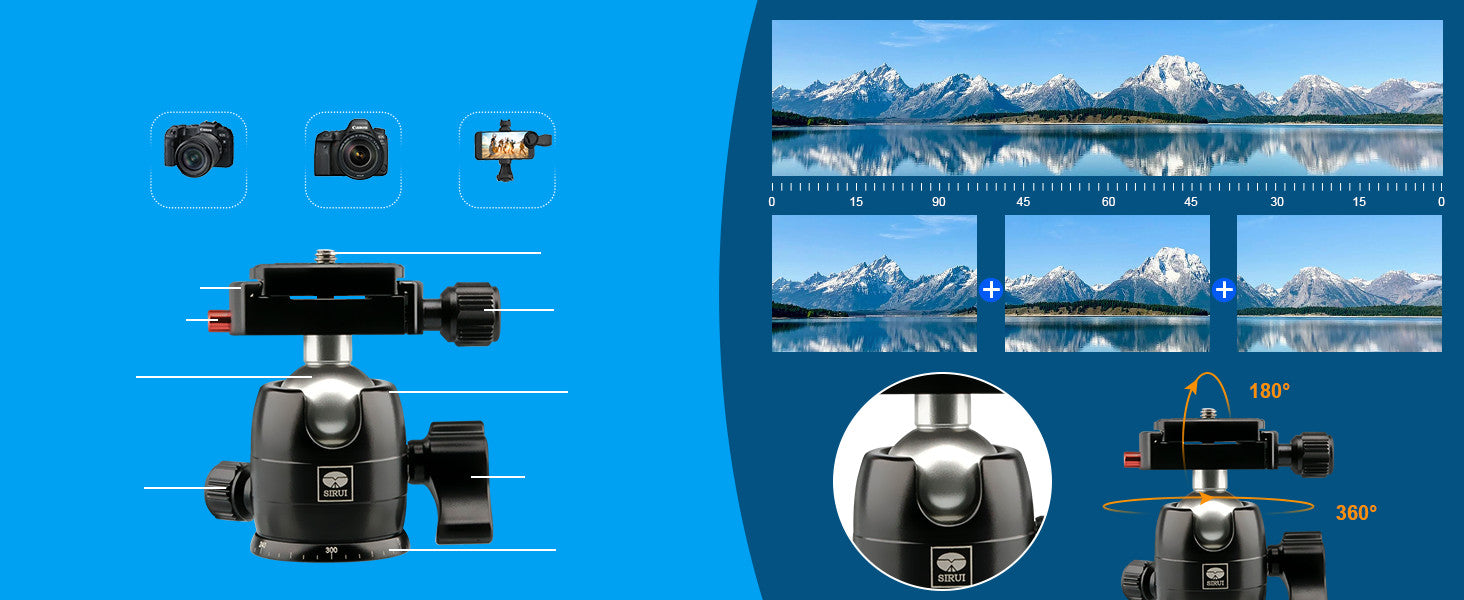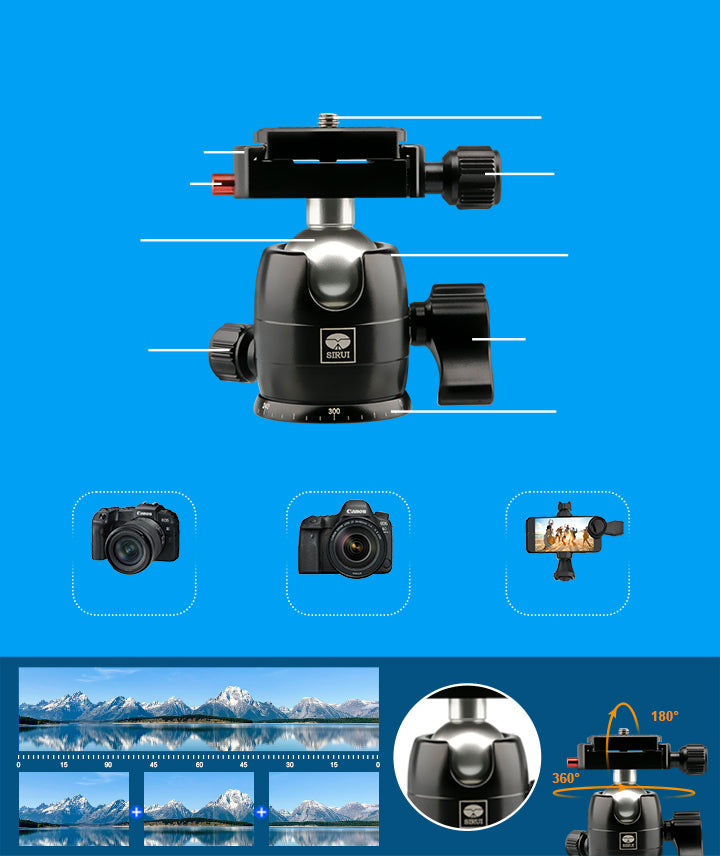 29MM ALUMINUM BALL HEAD
Mirror less
Camera
Digital
Camera
Phone Clip
Quick Release Clamp
Safety Lock Button
Support Ball
Panning Base
Locking Knob
Safety Lock Pin
Quick Release
Plate Locking Knob
Main Body
Main Lock Knob
Panning Base
Featuring smooth 360° panning and 90° tilting with a vertical notch, this ball head allows you to capture a beautiful panorama shot or video recording. It comes with a QR plate with a 1/4" screw, independent pan and ball locks, perfect for supporting lightweight setups, like mirrorless cameras.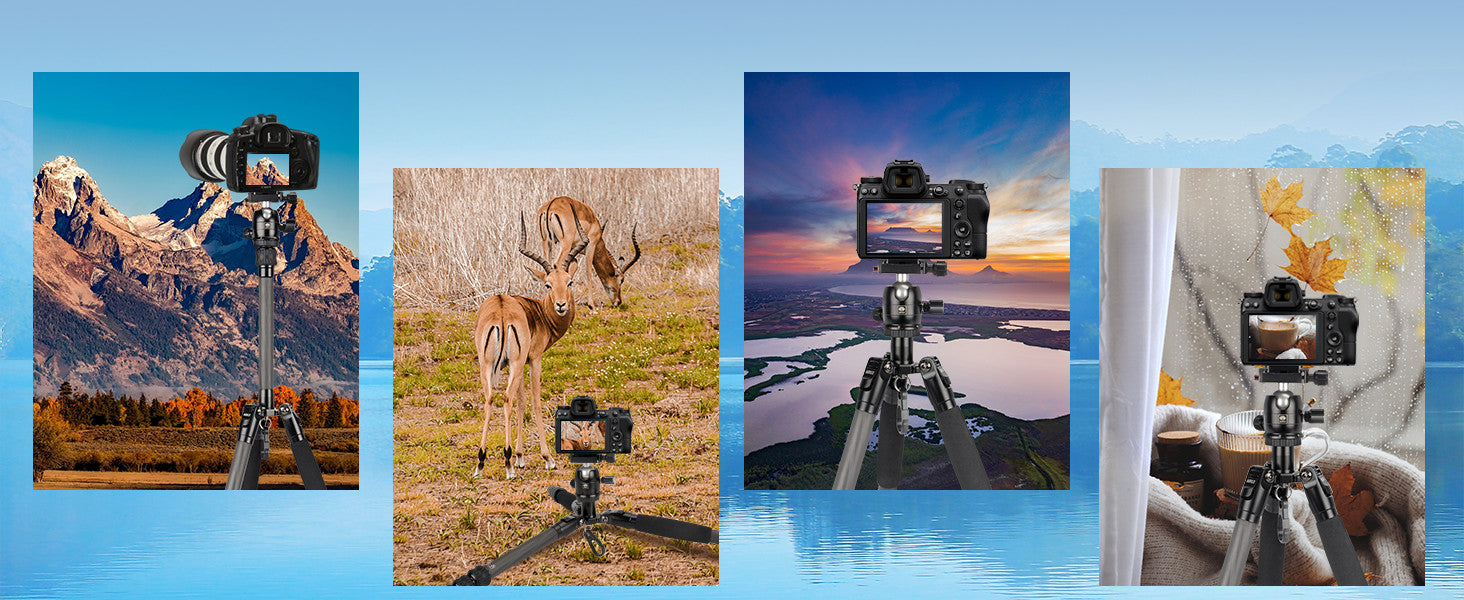 Application Senarios
Landscape
Low-Angle Shots
Time-Lapse
Still Photography
Traveler 5CX Tripod Legs
5-Section Carbon Fiber
Max. Tube Diameter(mm/inch)
22/0.87
Min. Tube Diameter(mm/inch)
10/0.39
Max. Height(cm/inch)
132/51.97
Min. Height(cm/inch)
9.0/3.54
Folded Height(cmm/inch)
31.5/12.4
Weight w/o Head(kg/lbs)
0.72/1.58
Diameter(mm/inch)
29/1.15
Compatibility
Arca-Compatible