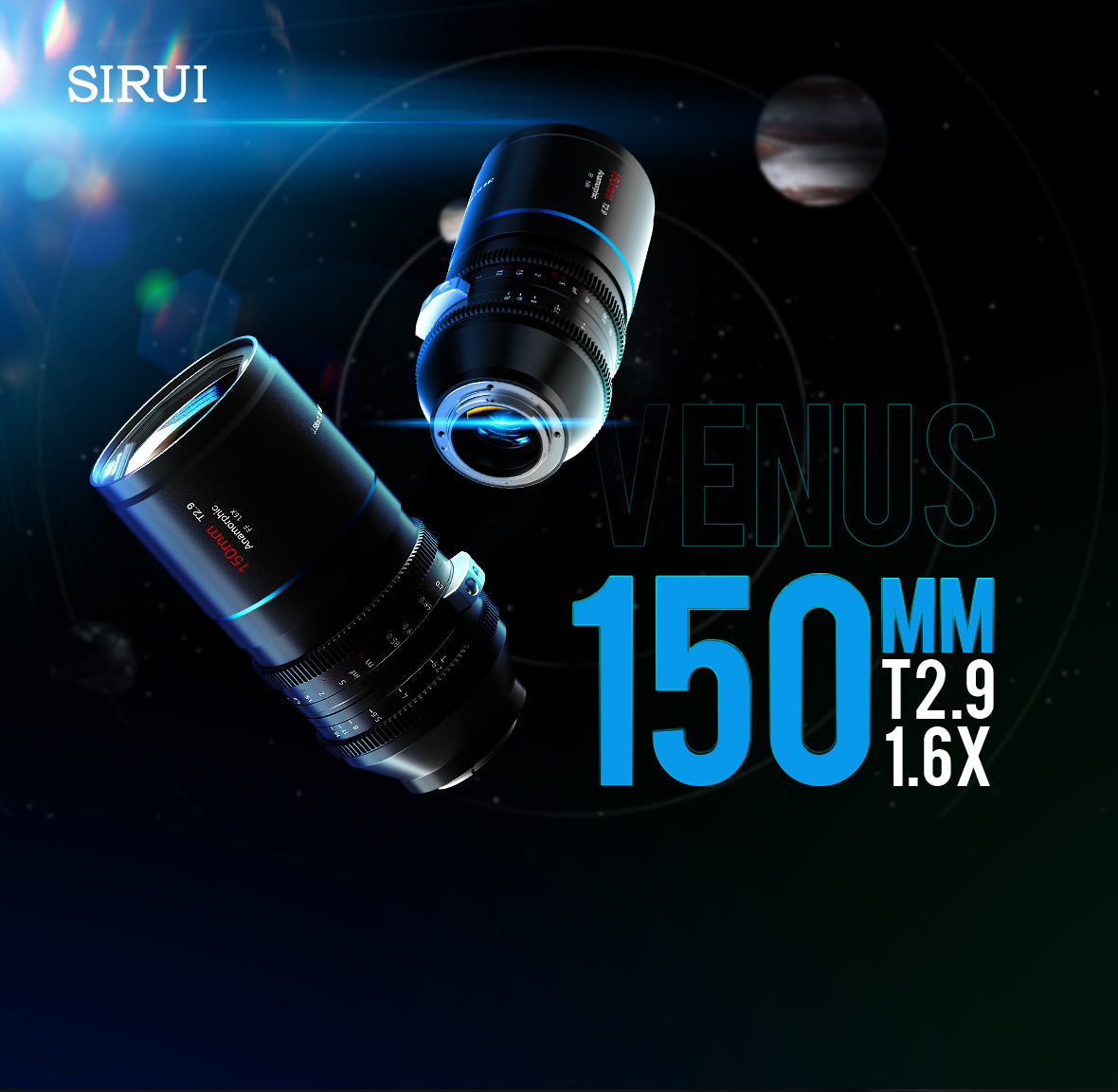 High anamorphic squeeze ratio lens suitable for portrait,close-ups shooting.
Reveal the Soul of Every Character.

SIRUI VENUS 1.6X ANAMORPHIC LINEUP
SIRUI is introducing another telephoto lens, the 150mm T2.9 1.6x, to further complement their 1.6x full-frame anamorphic lineup. This lens matches well with the 1.6x lineup in terms of color, lens flare style, gear position, etc., and together they make a versatile set that can be used to tell a complete cinematic story.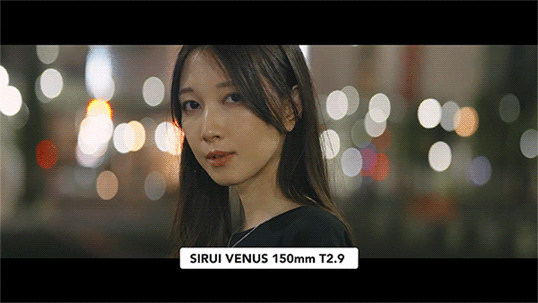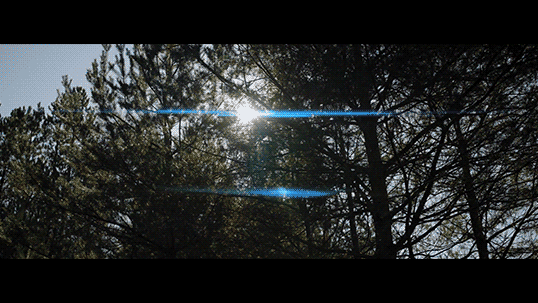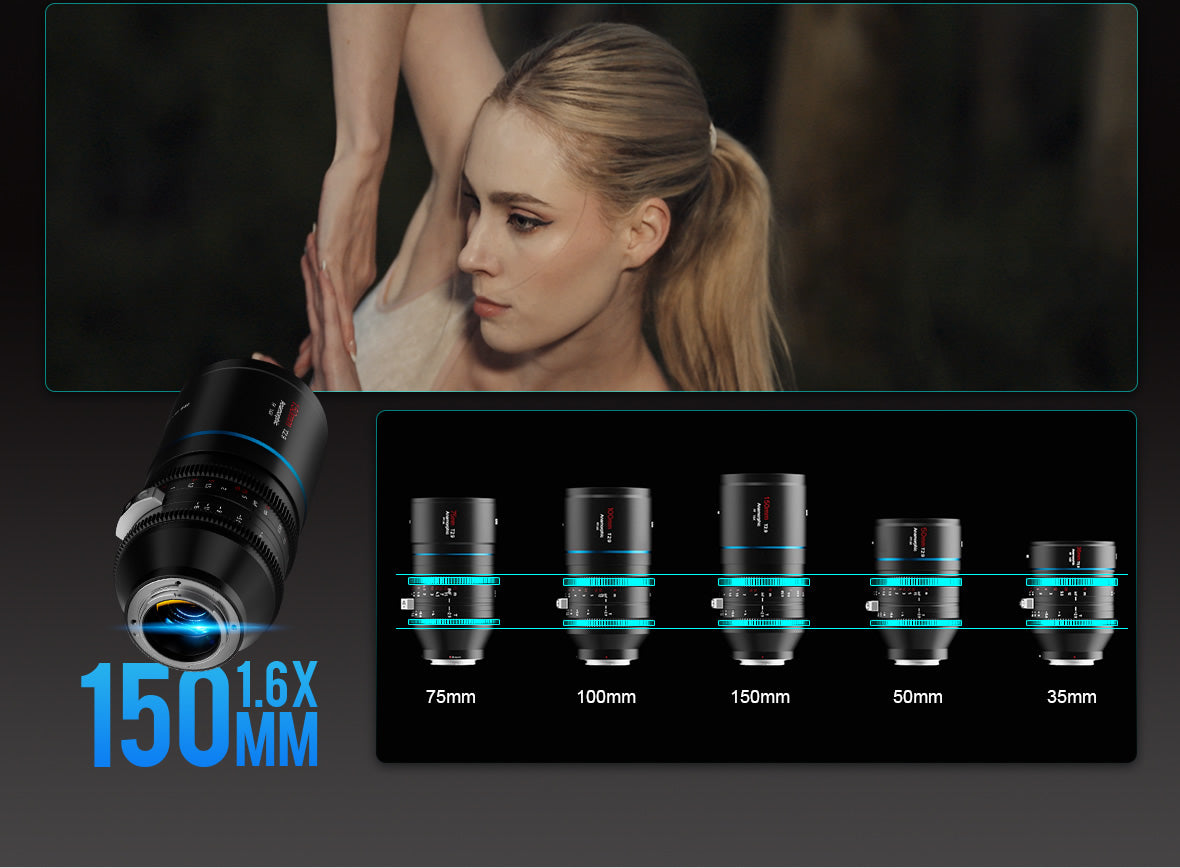 35mm: Equivalent to a 22mm horizontally, suitable for background, landscape, street, wide-angle scene shooting.

50mm: Equivalent to a 31mm horizontally, suitable for humanity, scenery shot.

75mm: Equivalent to a 47mm horizontally, suitable for humanity, character with some environment, documentary.

100mm: Equivalent to a 63mm horizontally, suitable for portrait, character with some environment.

150mm: Equivalent to a 94mm horizontally, suitable for portrait, close-ups, emotion.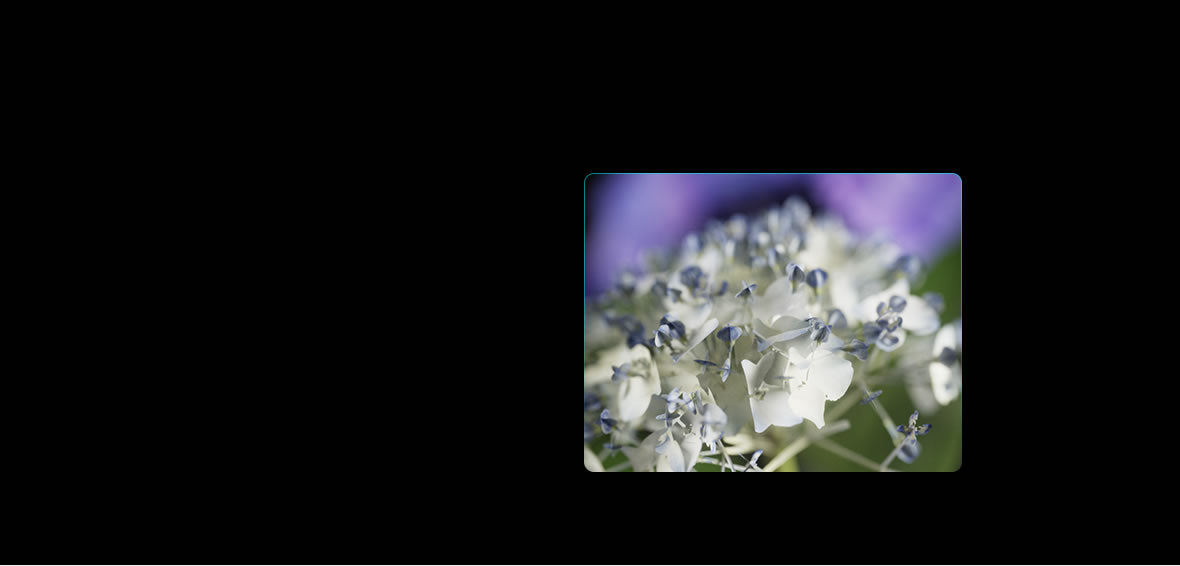 0.58m minimum focusing distance, convenient for close-up shooting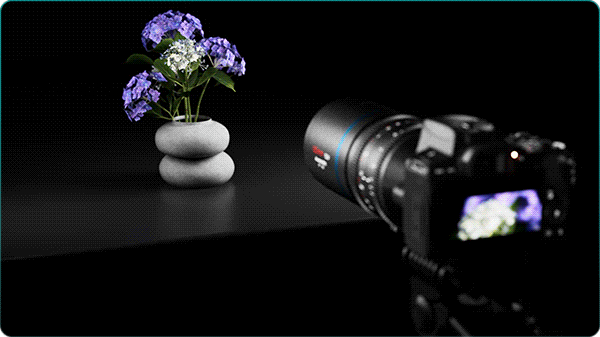 WHAT SCENES ARE THE LENSES SUITABLE FOR?
This lens performs well optically with high sharpness and low distortion. Equivalent to a 94mm horizontally, it is considered a great choice for portraits, close-ups, still life, emotion expression, etc. The anamorphic lens sees 1.6x more on the horizontal with prominent anamorphic characteristics, helping create cinematic productions.


High Sharpness and Low Distortion

Portrait

Still Life

Emotion Expression

WIDESCREEN LOOK-2.4:1
When shooting 3:2, this lens offers a 2.4:1 aspect ratio. And you get a wider 2.8:1 aspect ratio when using this lens on a 16:9 sensor. In addition, classic blue lens flares, oval bokeh and elongated background help provide unique cinematic scene.

2X CONSTANT SQUEEZE
Screw the SIRUI 1.25x adapter onto the 1.6x anamorphic to achieve a 2x squeeze. With a higher squeeze bringing more noticeable anamorphic characteristics, it can meet your professional shooting needs.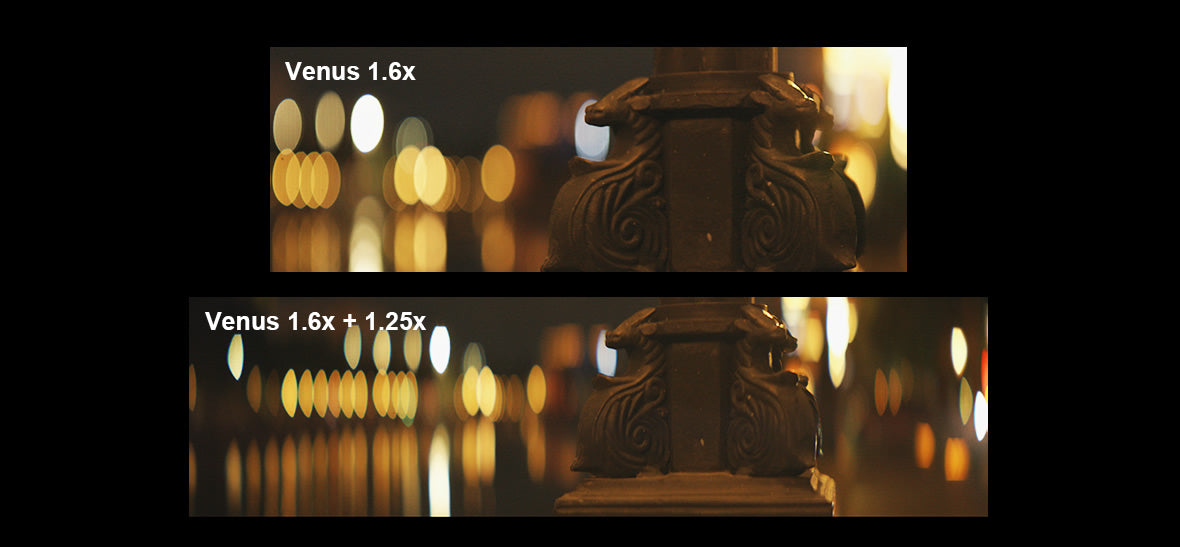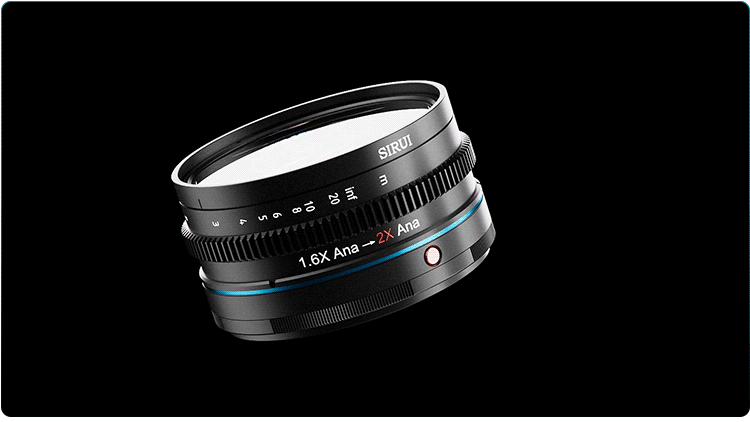 150mm+1.25x adapter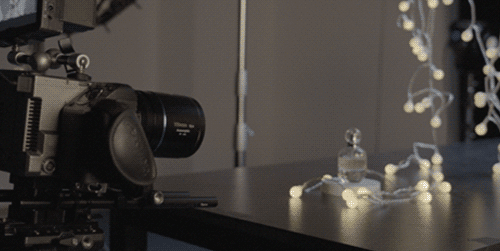 0.58m Minimum Focus Distance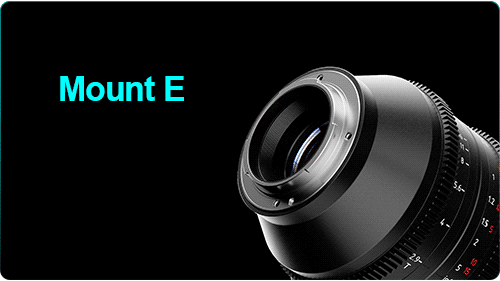 Mount Options: E RF L Z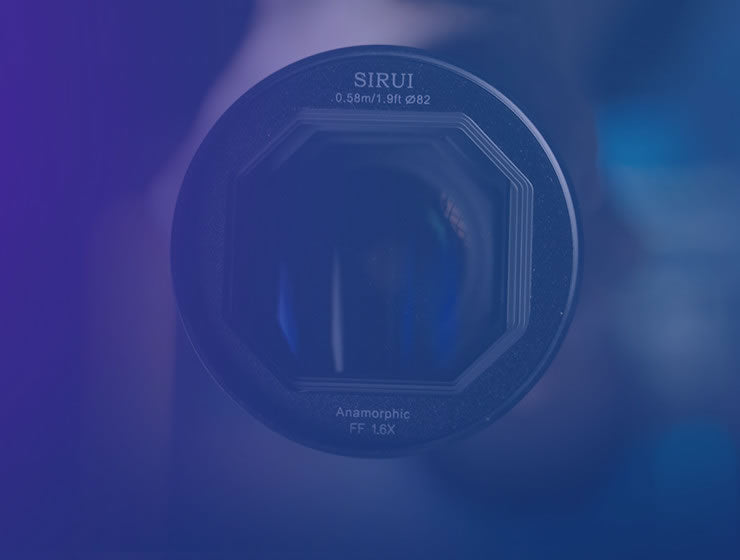 Subscribe for the latest information and win a super early bird
20% off
The super early bird price of Venus 150 is limited to the top 20
Limited quantities / First Come First Served

SIRUI Venus 150mm T2.9 1.6x Full Frame Anamorphic Lens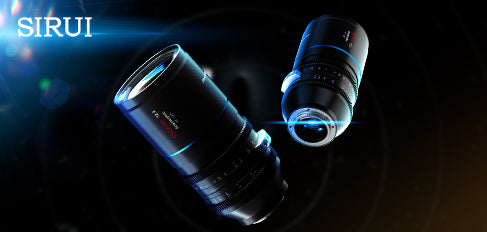 JOIN US NOW TO GET THE
LATEST NEWS AND OFFERS!
We respect your choice and you can unsubscribe at any time.