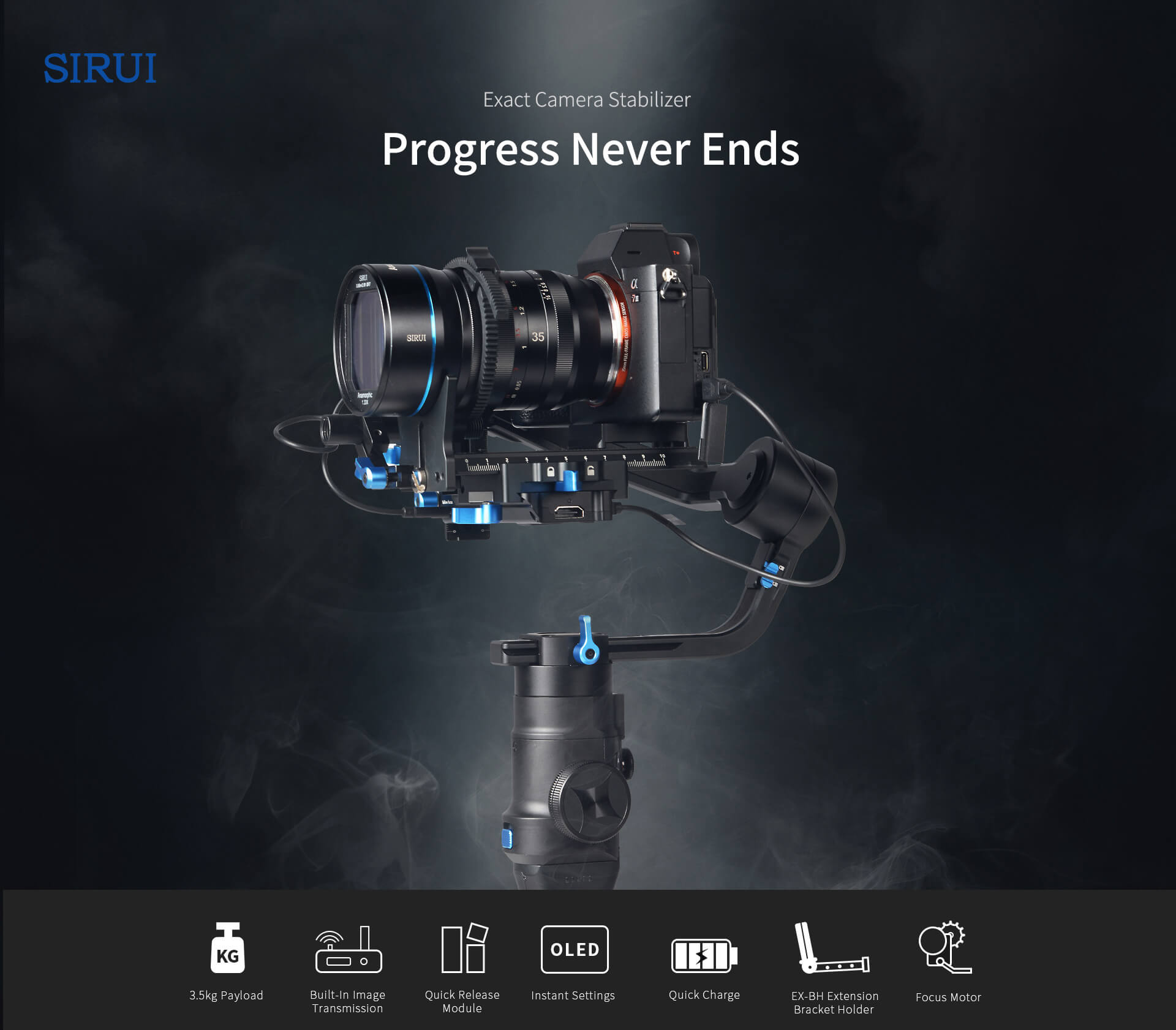 3.5kg Payload, Built-In Image Transmission, Quick Release Module; Instant Settings, Quick Charge, Sling handle
Steady Like Never Before
The powerful motors invest EX Stabilizer with stronger motor torque, allowing for Max. 3.5kg payload for a wide range of camera setups. The stabilization algorithm is greatly optimized, eliminating wobbles when taking fast movement shots.
Wait No More
The built-in wireless image transmission module supports 1080P 60fps highly synchronized transmission, transforming your phone, Ipad or computer into a monitor to improve work efficiency.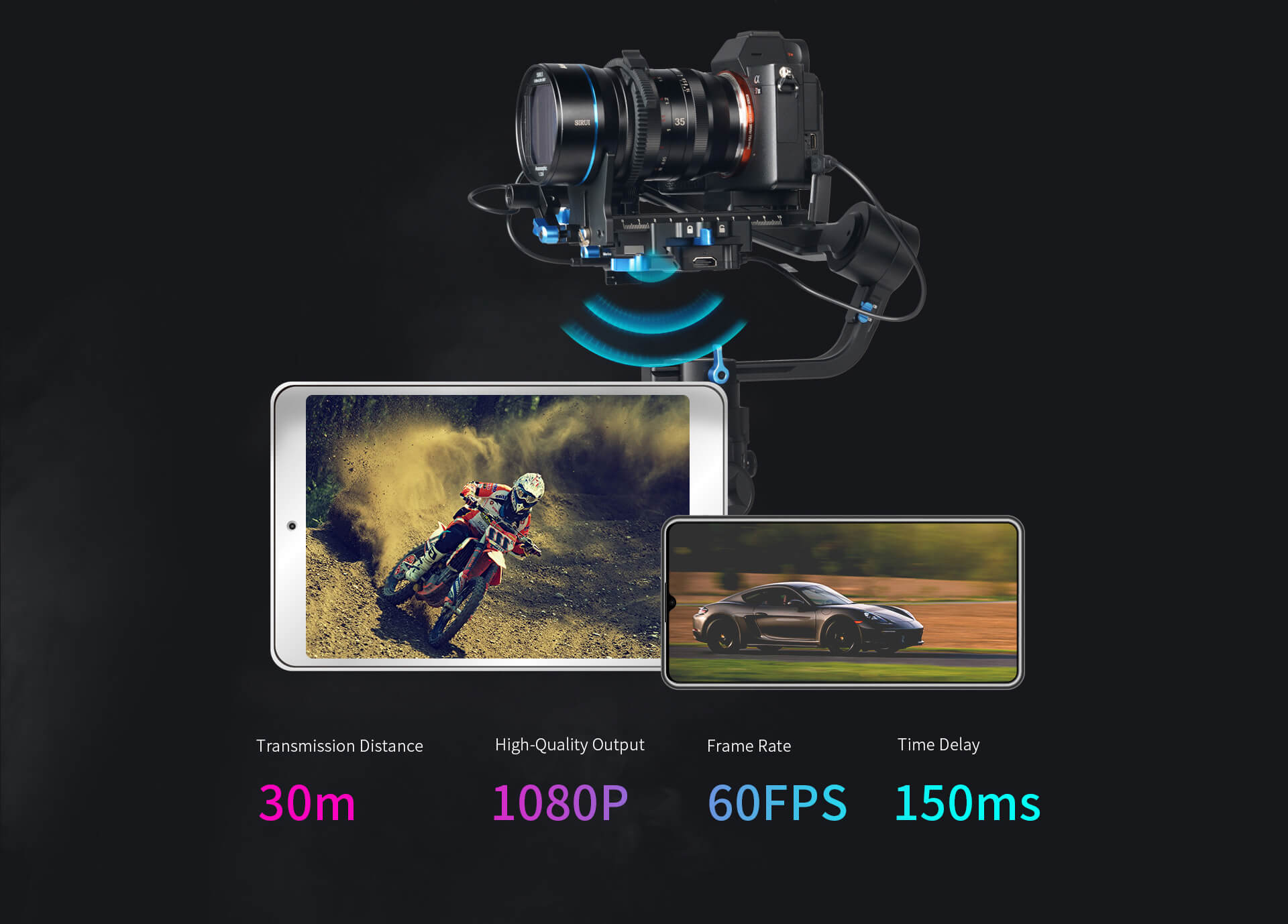 Explore Different Perspectives
Five shooting modes are included to display your infinite creativity and novel ideas: Pan Following, general locking, horizontal locking, FPV, flashlight.
Visualization Settings
To make parameter adjustment more simple and accurate, an OLED screen is equipped on the stabilizer. In this way, parameters like the motor strength and the follow speed are clearly displayed. In addition, the OLED screen supports Chinese-English switch.
One Step Faster
The battery grip is a quick-release module that can be mounted or taken off easily. Also, a battery management system (BMS) is adopted to operate safely.
Shorter But Longer
The advanced battery is housed to achieve fast charge and long runtime. It takes two hours only to fully charge the stabilizer, which in turn offers maximum of 10-hour runtime. What's more, the battery is friendly enough to act as an emergency charger for your devices.
*These figures are obtained when the stabilizer is balanced and no accessories connected, which are for reference only.
Focus with Great Ease
The stabilizer comes with a focus motor. There are two buttons, A and B, on the body, whose position can be set on the menu of the Exact APP. Two options, electronic focus control or mechanical focus control, are presented for your choice. When in mechanical focus mode, pull focus or zoom fluidly via the control wheel.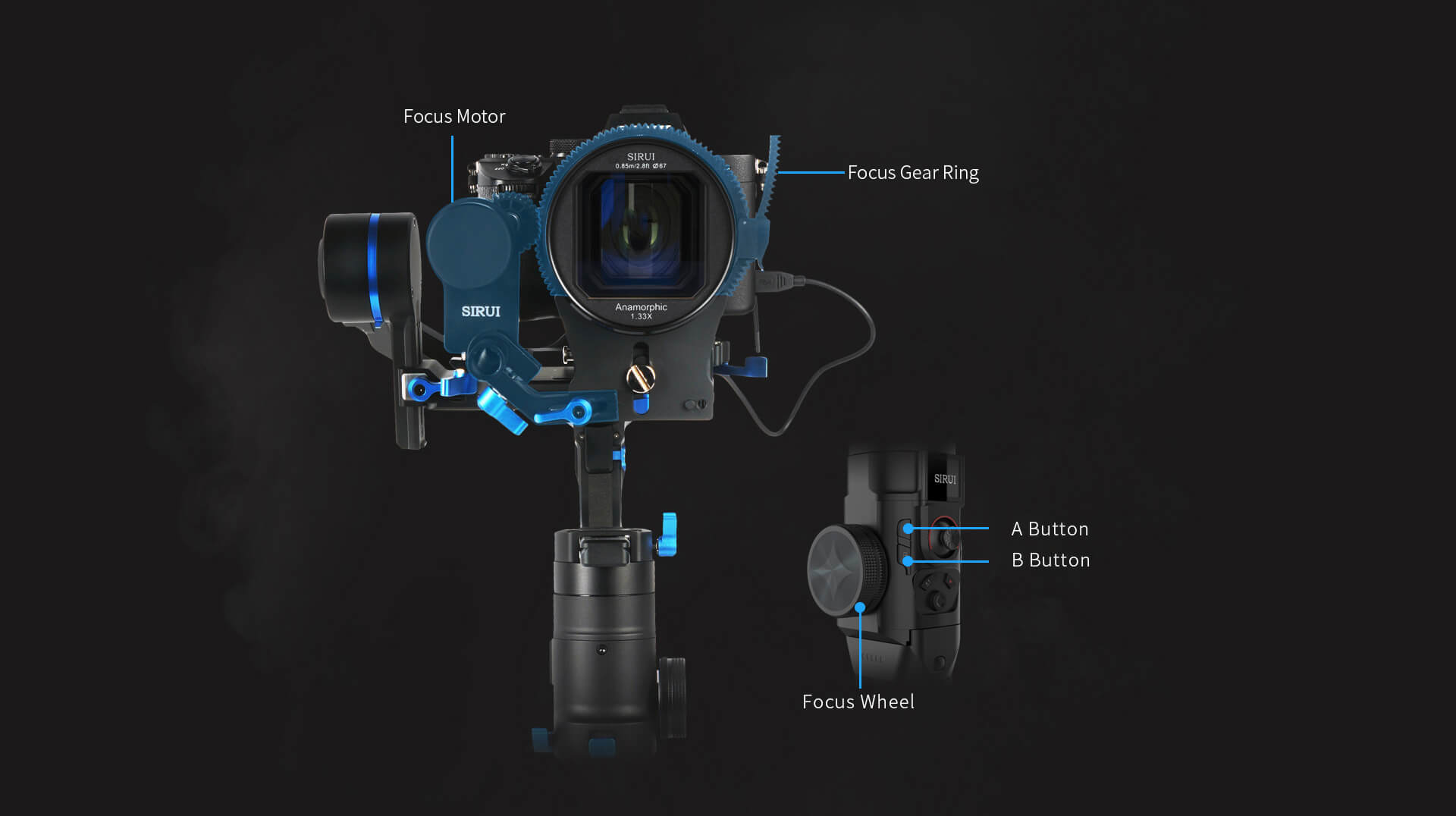 Cater to the trend
An L bracket allows you to rotate your camera from landscape to portrait perspective with minimum effort, getting you well prepared for the "vertical content era".
*L bracket should be ordered separately. 
Smart control
Various functions such as recenter, direction switch, mode switch, etc. can be remotely controlled via the Exact APP, making distance no longer a problem.
Less is More
A hyper button is included to do one or more things. Press once to enter the hyper mode. Double click to recenter the stabilizer. Hit the button three times to turn the stabilizer 180° so that the camera faces you. Long press to maintain the Hype mote.
Separate for Greater Flexibility
Separate tilt and roll axis locks guarantee a great convenience in the balance adjustment of cameras. With all axes locked, the stabilizer suffers almost zero swinging during traveling or storage.
Bluetooth 4.2
Dual Channels, 2.4G and 5G, are accessible for WiFi connection. An Xbox Wireless Controller can be connected via Bluetooth for parameter adjustment.
*accessories should be ordered separately. 
Connect to Work Better
A lot of practical accessories such as the monitor, microphone and sling handle can be attached to the stabilizer via the 2.0 USB port and 1/4"-20 thread hole to shoot a wider range of footage. The mounting of a dual handle grip allows you to hold the stabilizer with much less effort.
*accessories should be ordered separately. 
Set Your Hands Free
After attaching a tripod, the stabilizer can stand firmly on the table or the ground. You can free your hands by using the Exact APP for remote control