AM-124 series

Compact

Sturdy

Carbon Fiber

Lightweight

Reversible Screw
1/4"<-> 3/8"

Waterproof
Twist Lock
Carbon Fiber Tripod
with 360°panoramic ball head AM-5V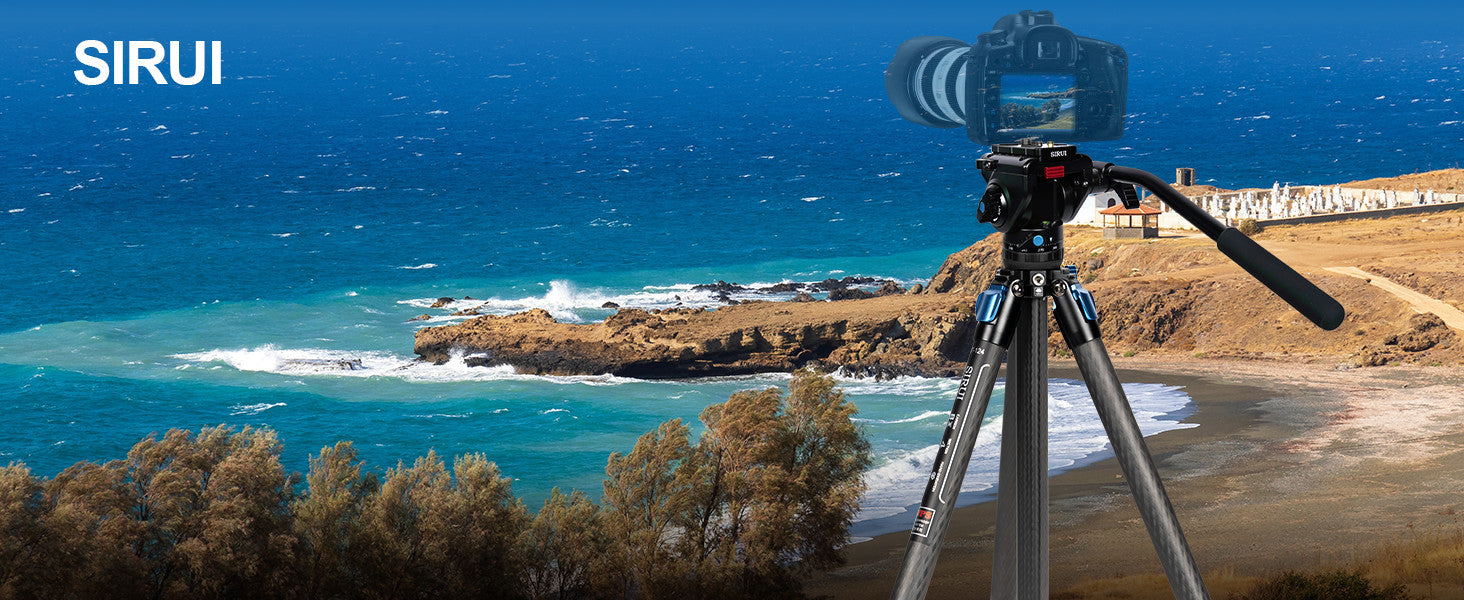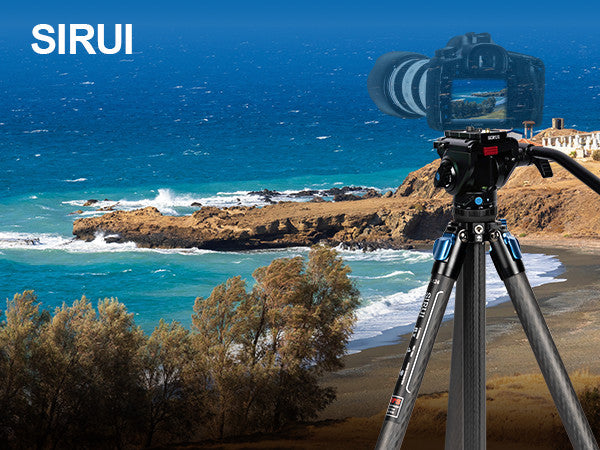 AM-124+AM-5V with Triangle Center Column
AM-124 series carbon fiber tripod is lightweight and compact with more durable materials and waterproof, allow your shooting angle change more or shoot in a tough environment outdoor. Ultra Smooth and Stable Fluid video head is suitable for DSLRs, compact video cameras and telescope outdoor.
Portable Compact Fit
Max Height:
166cm/65.6"
Quick Leg Setup
Unlock
Extend
Lock
Waterproof Twist Leg Lock
Waterproof twist lock can seal the legs completely to avoid water, dust and small particles in tough environment. Quickly and easily set up the height from 18.4"/37.5cm to 65.6"/166cm.
0.95kg/2.09lbs
Carry With Ease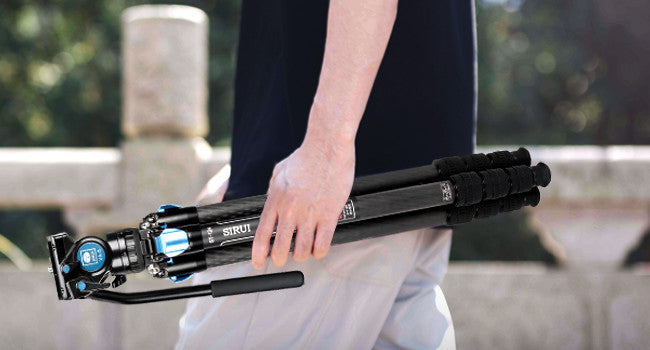 Lightweight and Easy to Carry
Thanks to the design of structure and material, AM-124 tripod maintains lightweight and small volume, but still has strong load capacity.
Streamline Photography Work for More Efficient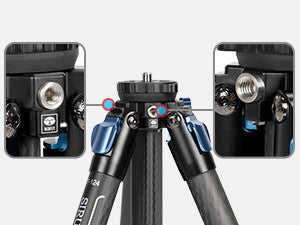 1/4" and 3/8" Screw Ports
1/4" and 3/8" screw ports allow for connecting two accessories at the same time.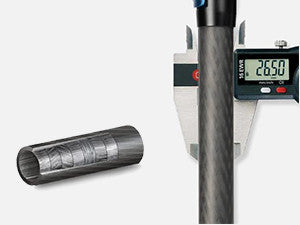 Carbon
Fiber
Carbon Fiber Construction
Lightweight carbon fiber sections provide the ultimate stability for your camera.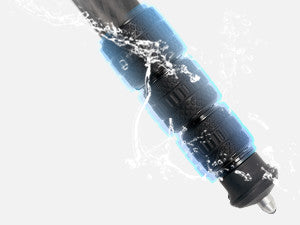 Waterproof
Waterproof of Twist Leg Locks
Waterproof structure and material can seal the legs completely to avoid water, dust and small particles entering the legs.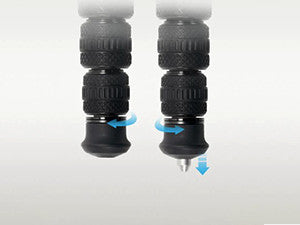 Indoor
Outdoor
Rubber Feet&Retractable Spikes
Non-slip rubber feet and retractable spike are used for indoor and outdoor shooting respectively.
SIRUI AM-5V Fluid Video Head with QR Plate
Professional Fluid Head
-60° to +90°
Tilt and lock the fluid head steplessly from -75° to +90° for different shooting scenarios.
360°
The 360° base provides a variable and continuous panning friction adjustment.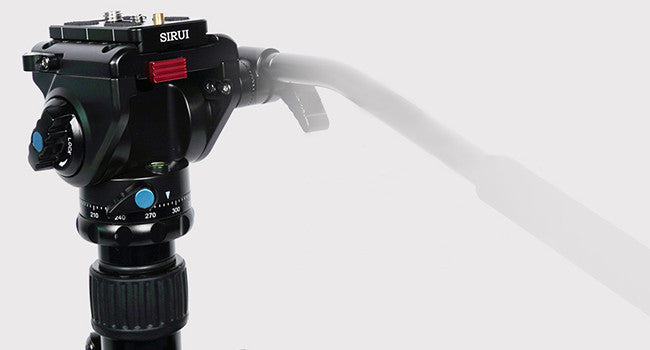 3/8″ Screw
1/4″ Screw
DSLR Camera
Video Camera
MIL Camera
Telephoto Camera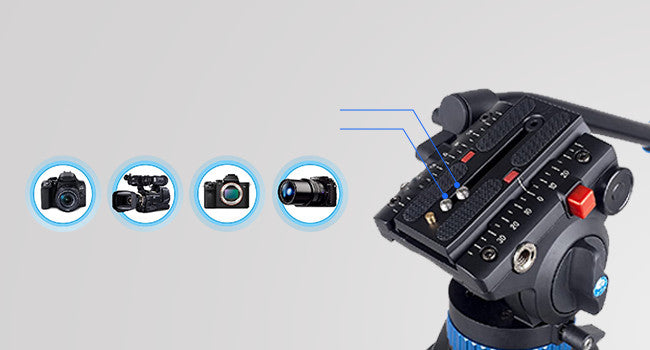 Application Scenarios
Video Recording
Telescope
DSLR Camera
Sight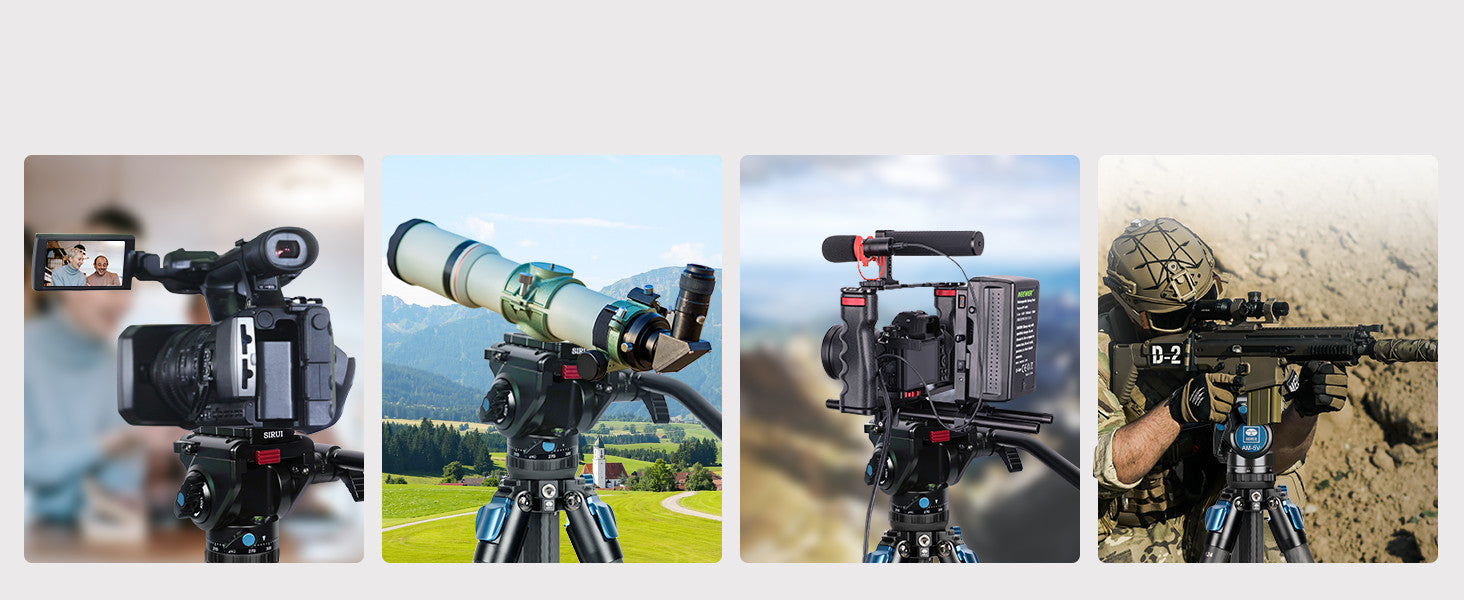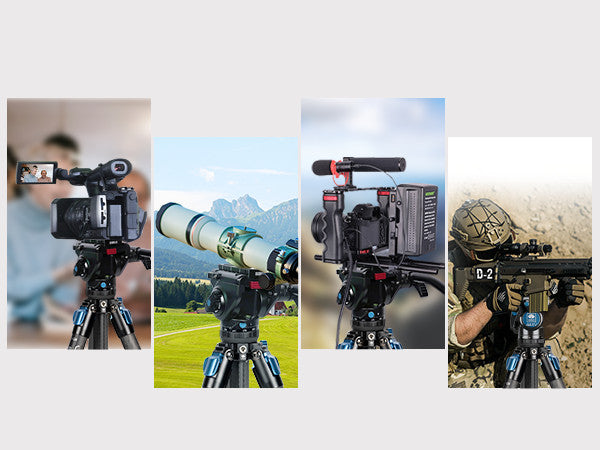 Specifications
| | | | | |
| --- | --- | --- | --- | --- |
| | | | | |
| Model | AM-124+AM-5V | AM-124+AM-01 | AM-124 | AM-223L+VA-5 |
| Material | Carbon Fiber | Carbon Fiber | Carbon Fiber | Carbon Fiber |
| Sectionss | 4 | 4 | 4 | 3 |
| Compatible Devices | Camera | Camera | Camera | Camera |
| Maximum Height | 158cm/62.20inches | 158cm/62.20inches | 158cm/62.20inches | 36.2cm/14.25inches |
| Max.Tube | 26.5mm/1.04inches | 26.5mm/1.04inches | 26.5mm/1.04inches | 22mm/0.87inches |
| Min.Tube | 17.5mm/0.69inches | 17.5mm/0.69inches | 17.5mm/0.69inches | 16mm/0.63inches |
| Tripod Max Load(Without Head) | 12kg/26.5lbs | 12kg/26.5lbs | 12kg/26.5lbs | 15kg/33.06lbs |
| Tripod Head Type | Video Heads | Ball Heads | - | Video Heads |
| Tripod Head Height | 85mm/3.3inches | 96mm/3.8inches | - | 85mm/3.3inches |
| Tripod Head Max Load | 3kg/6.61lbs | 20kg/44.1lbs | - | 3kg/6.61lbs |