MA-SC Suction Cup Mounting Kit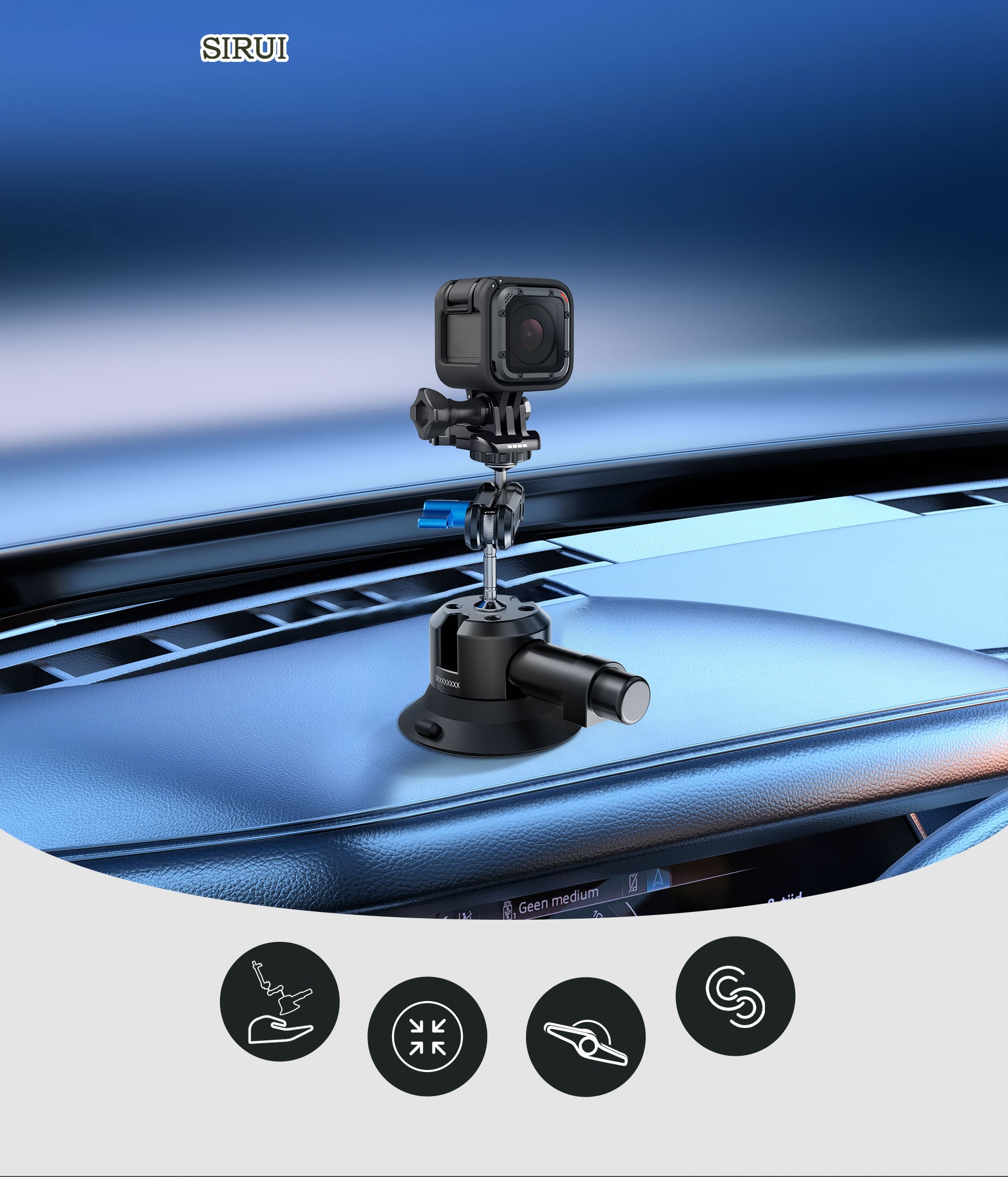 Compact and Portable
Strong Suction Force
360°Flexible Adjustment
Various Mounting Points
Compact and
Portable
Weight: 300g
Similar size to your palm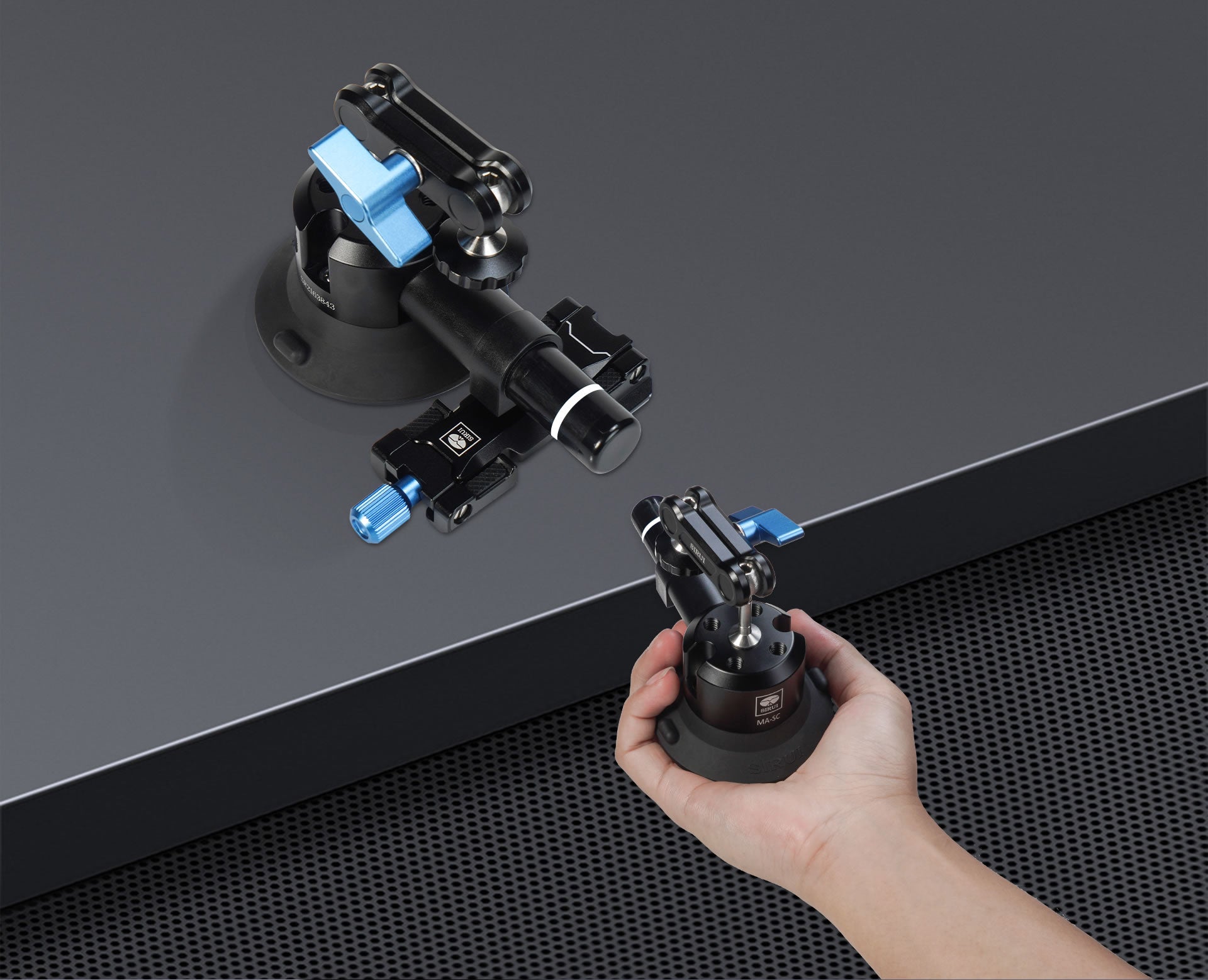 Squeeze out the air by pushing the inflating valve to enhance suction force without destroying the smooth surface.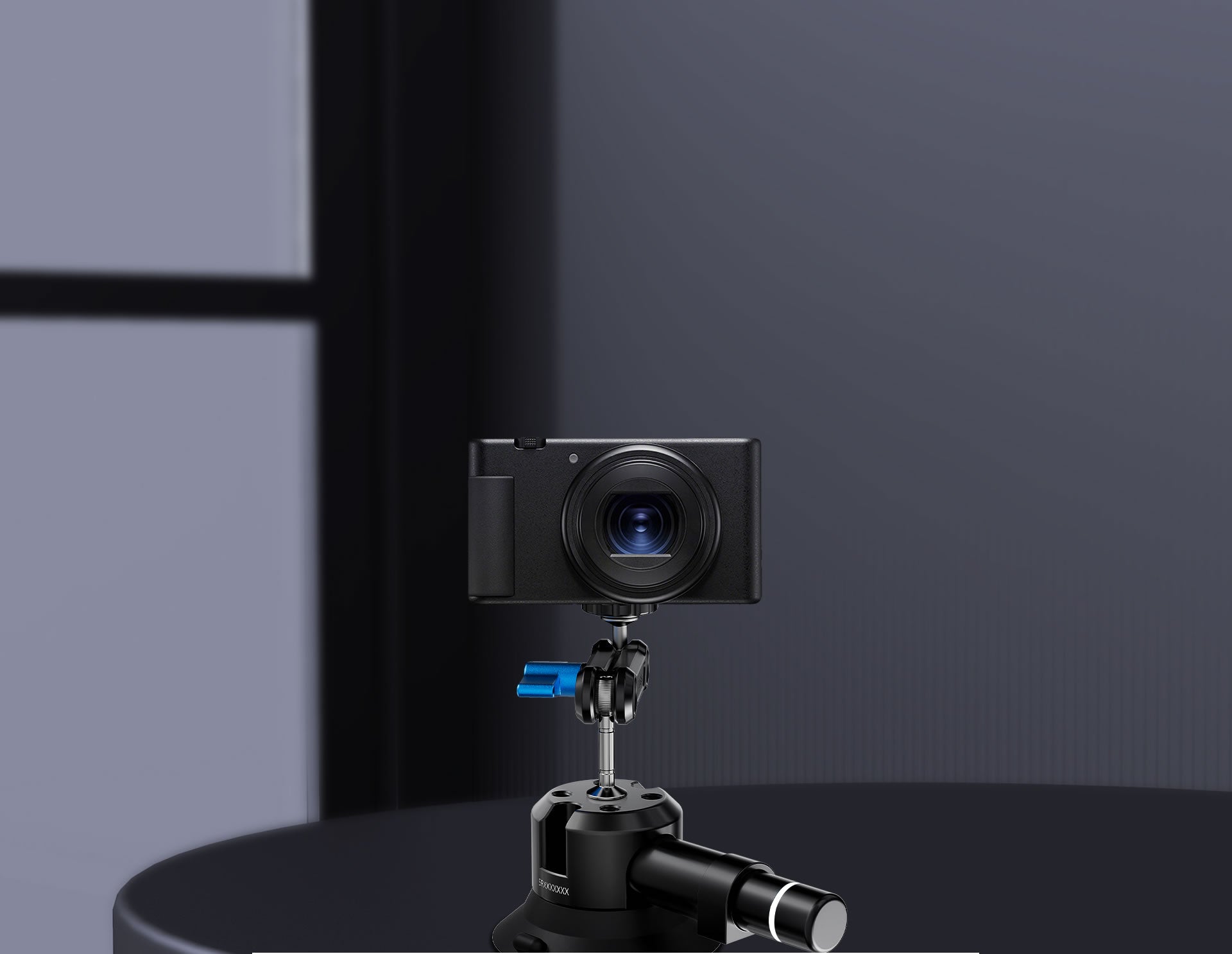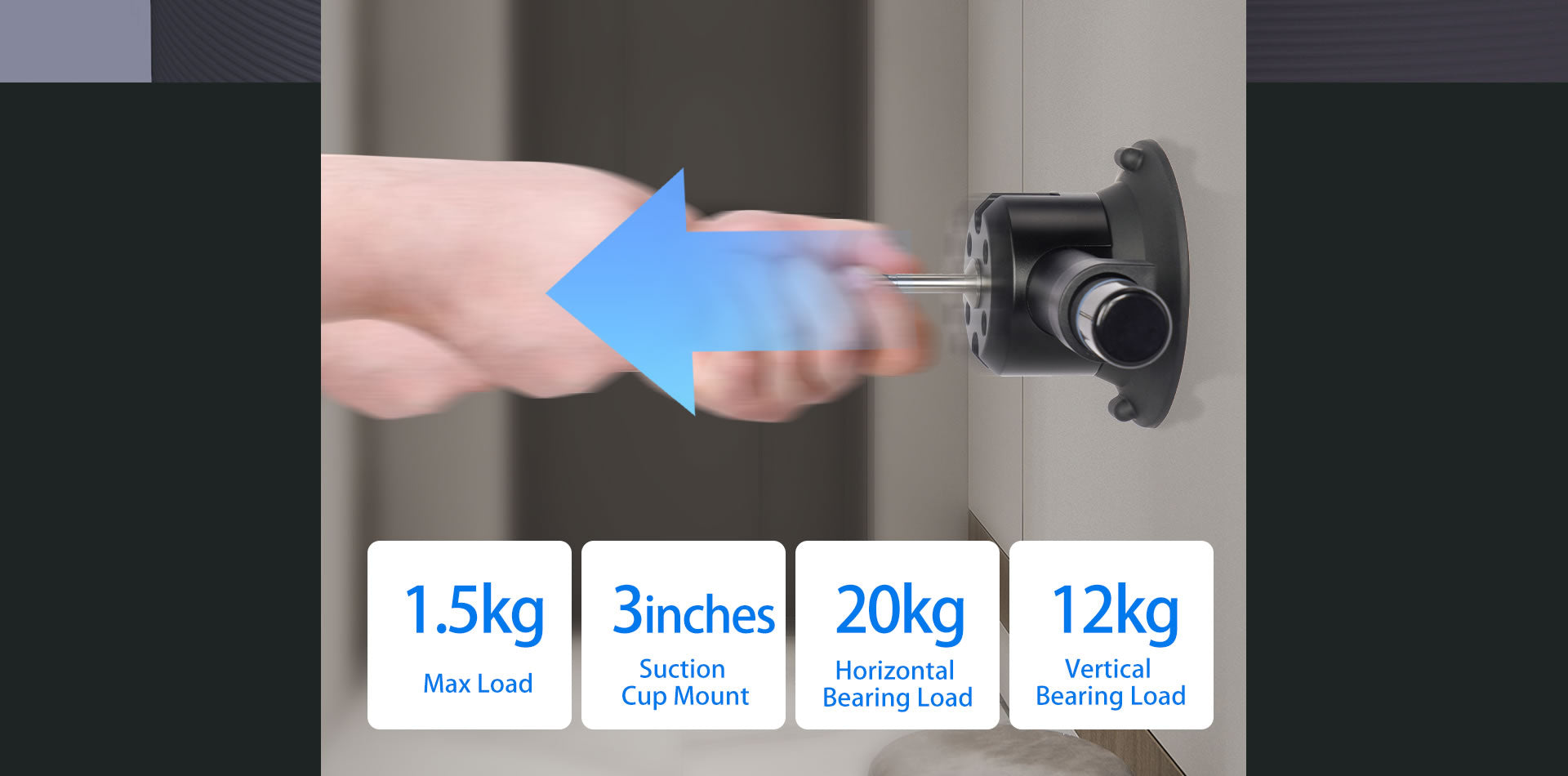 Press the suction cup firmly onto the smooth surface. Continuously push the inflating valve until the white line enters the pump. Press the deflation blocks on both sides to release the suction cup from the surface.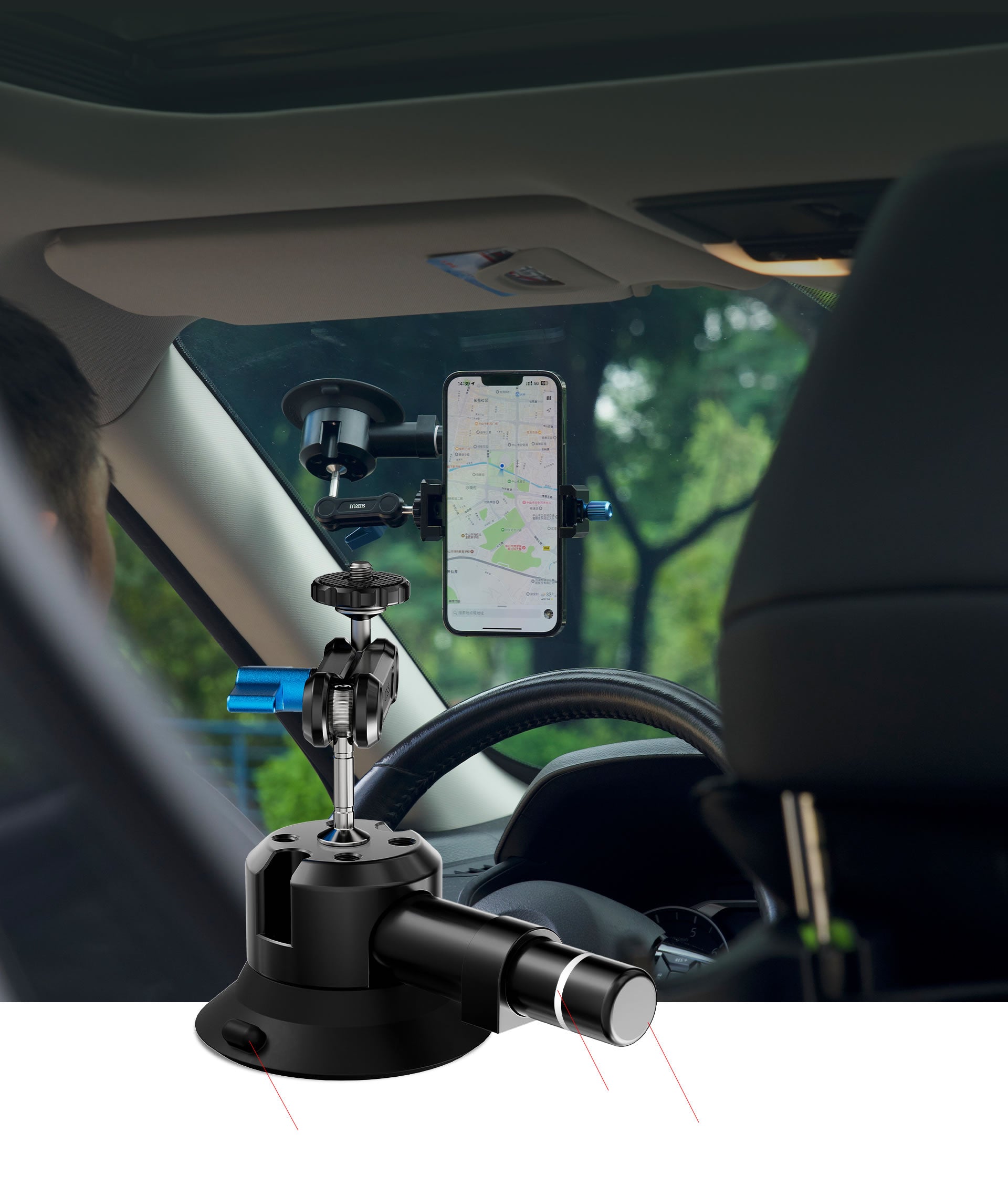 Deflation Blocks
White Line
Inflating Valve

Inflation
Deflation
Attention
1. Make sure the surface is flat, clean and stable, and that the suction cup mount is intact and clean.
2. Make sure that the white line completely enters the pump.
3. When using it in static situations, check whether the white line is still in the pump every 4 hours.
4. When shooting during driving, especially putting it out of the car, the max load we suggest should be under 0.5kg and you'd better use the safety rope. Besides, check whether the white line is still in the pump every 2 hours.

Two ball heads are designed for flexible angle adjustments. Lock the two ball heads with one knob.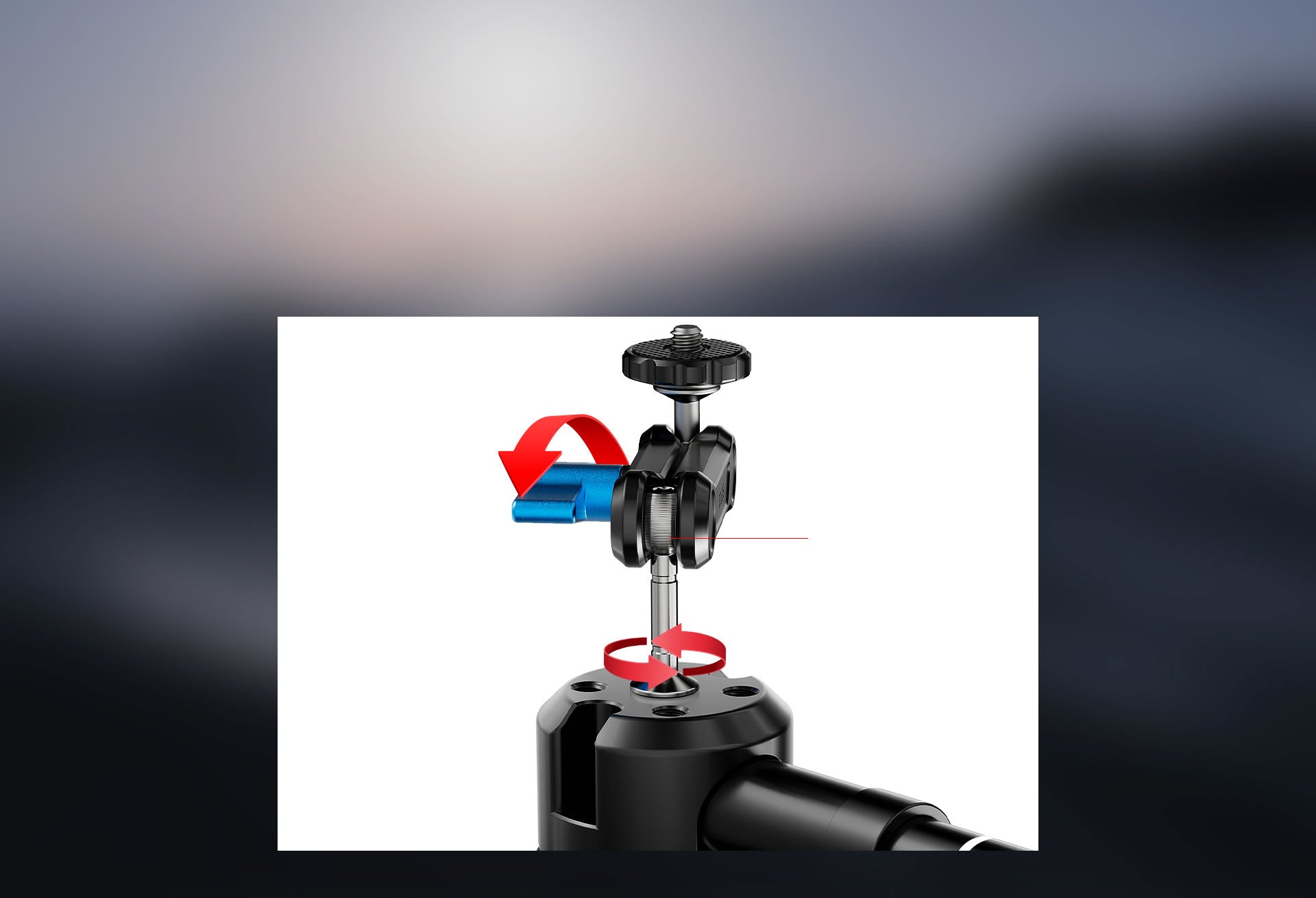 Twist to lock
Grooves cut for secure mounting
360°
Various Mounting Points
There are four 1/4''-20 Threaded Holes in the suction cup mount and one 1/4''-20 Screw at the top of the articulating magic arm, so various accessories can be attached.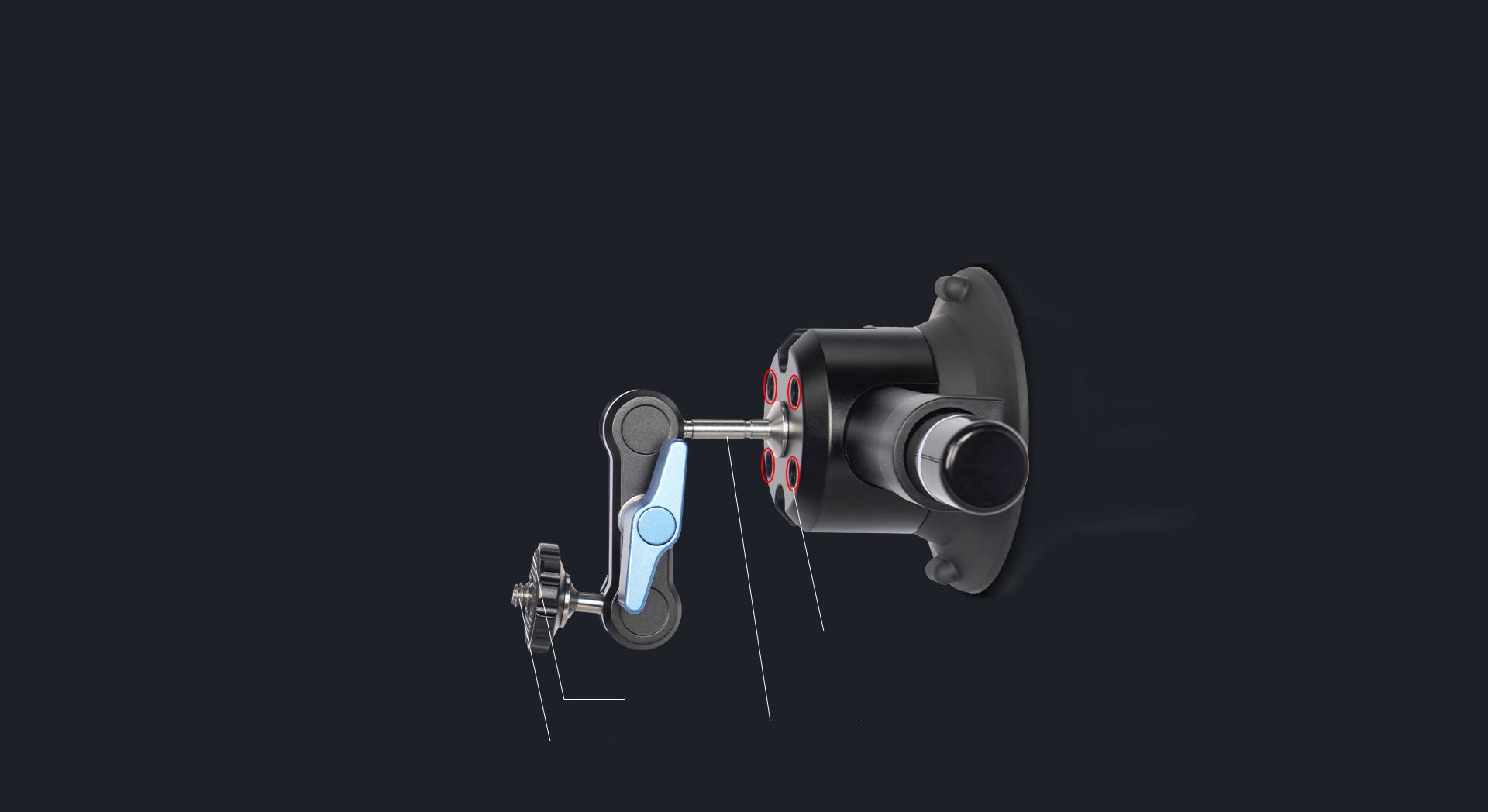 Rubber Pad
1/4''-20 Screw
1/4''-20 Threaded Holes
Integrated Design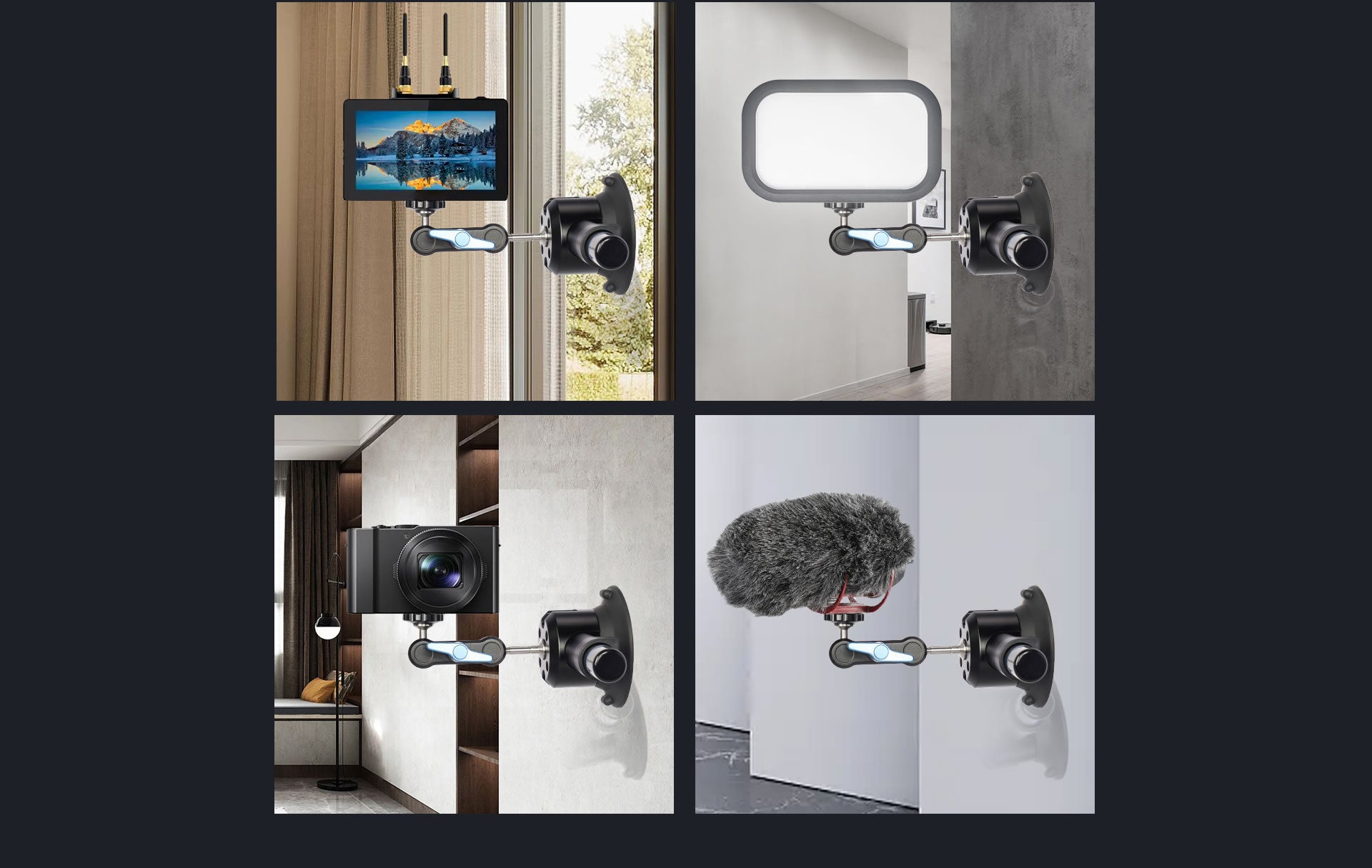 Paired with monitor
Paired with fill light
Paired with camera
Paired with microphone
Smartphone Clamp Included
Rotate to loosen or tighten.The removable smartphone clamp supports phones from 4 to 7 inch.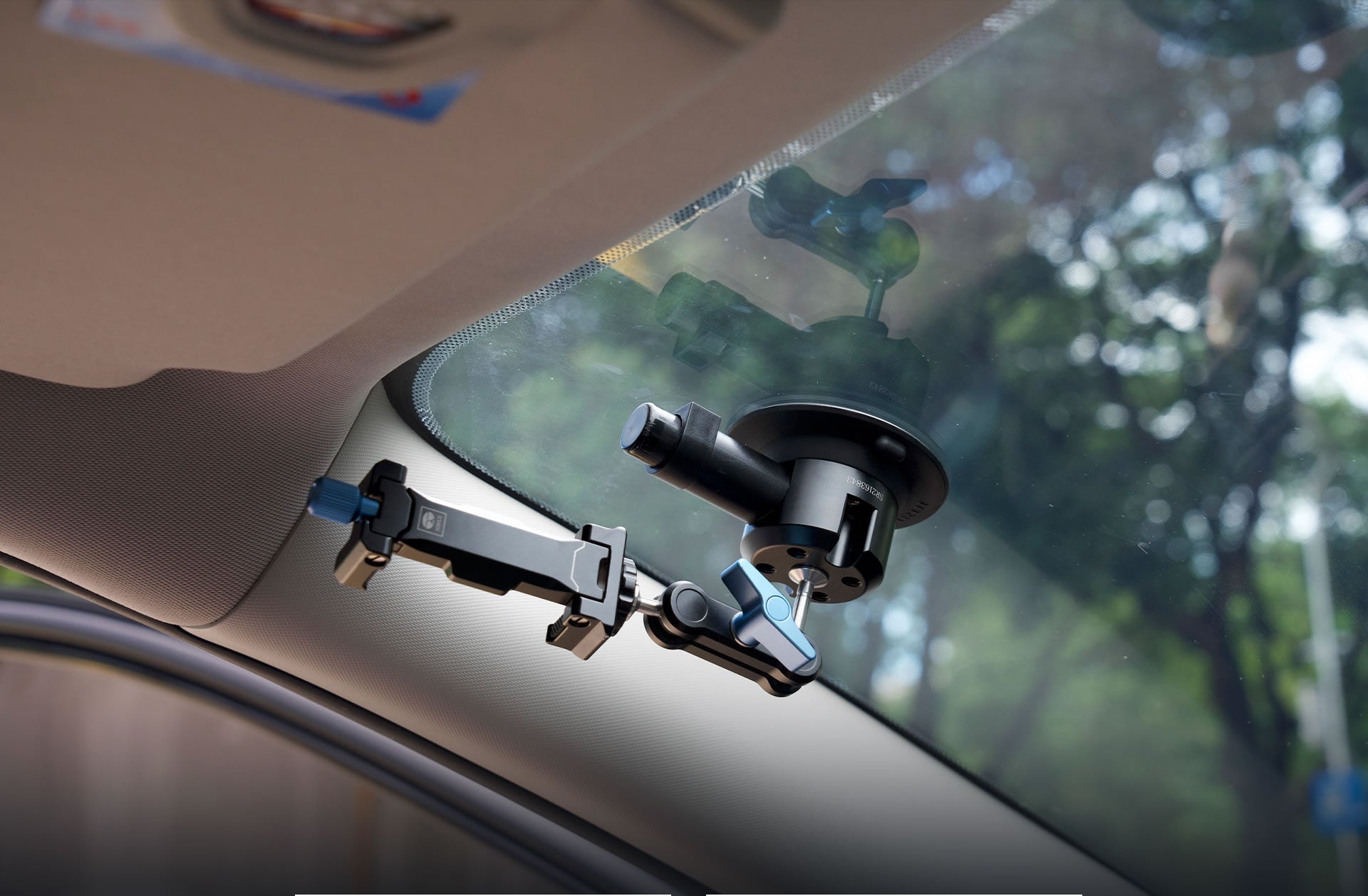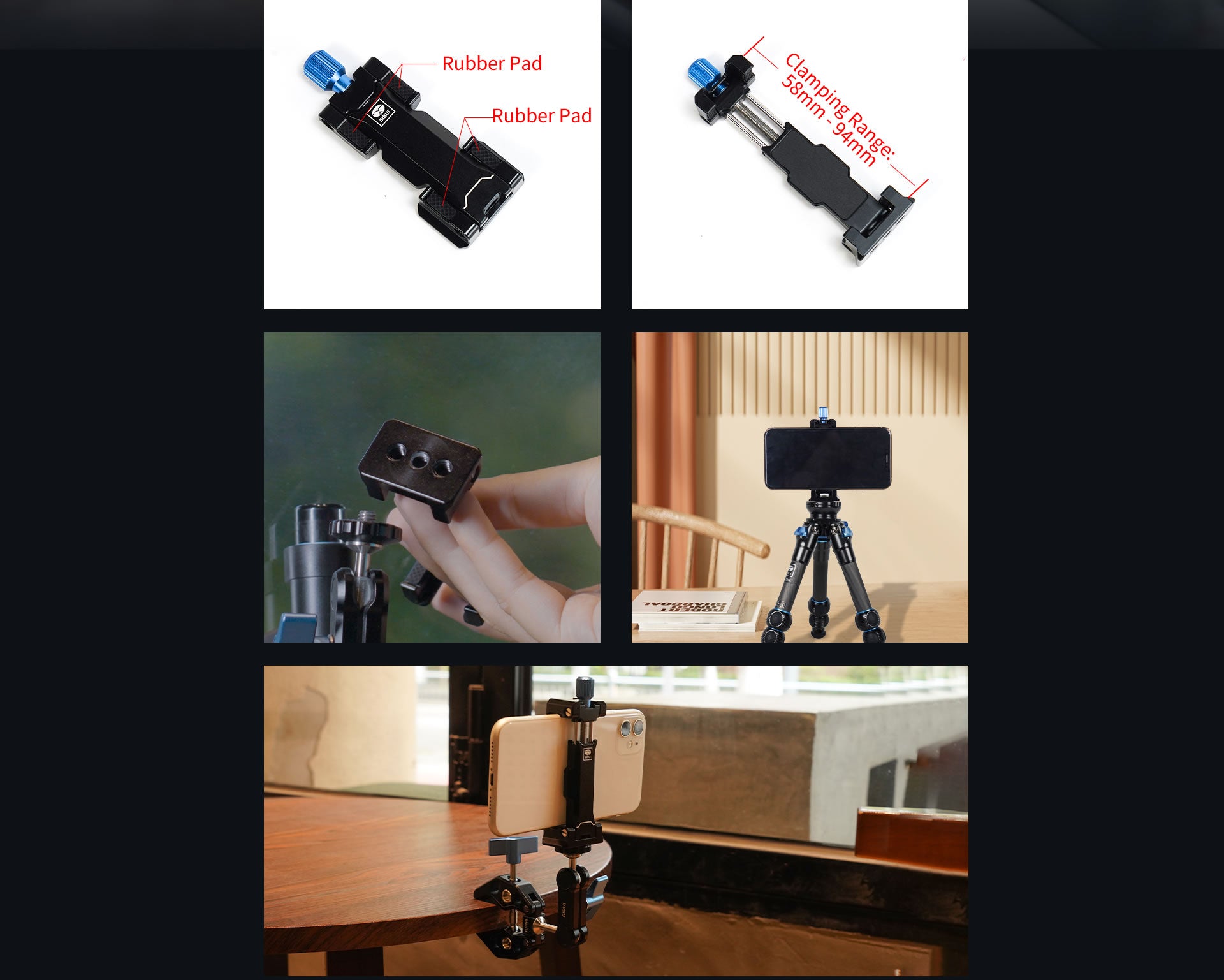 Foldable
Three 1/4''-20 Threaded Holes are designed to work well with Suction Cup Mounting Kit
Arca-swiss Base makes it possible to use with Tripods
SIRUI Crab Clamp
*Crab Clamp is not included.
Multi-scene Use
Mount your smartphone on the car, glass, table top and generally any flat surface.

Mirrorless camera

Smartphone

Action camera

Fill light

What's in the Box
1:Suction Cup Mount*1
2:Articulating Magic Arm*1
3:Smartphone Clamp*1