SIRUI AM-404FL+QC-38
Professional Quick Setup Monopod
SIRUI AM-404FL is a professional quick setup monopod. And this monopod is a great combination of monopod, extension rod and tabletop tripod. Compatible with QC-38 Quick Release Clamp designed with SIRUI Design Patent Quick Release System, it allows quick switch from one support system to another, which helps meet various shooting needs.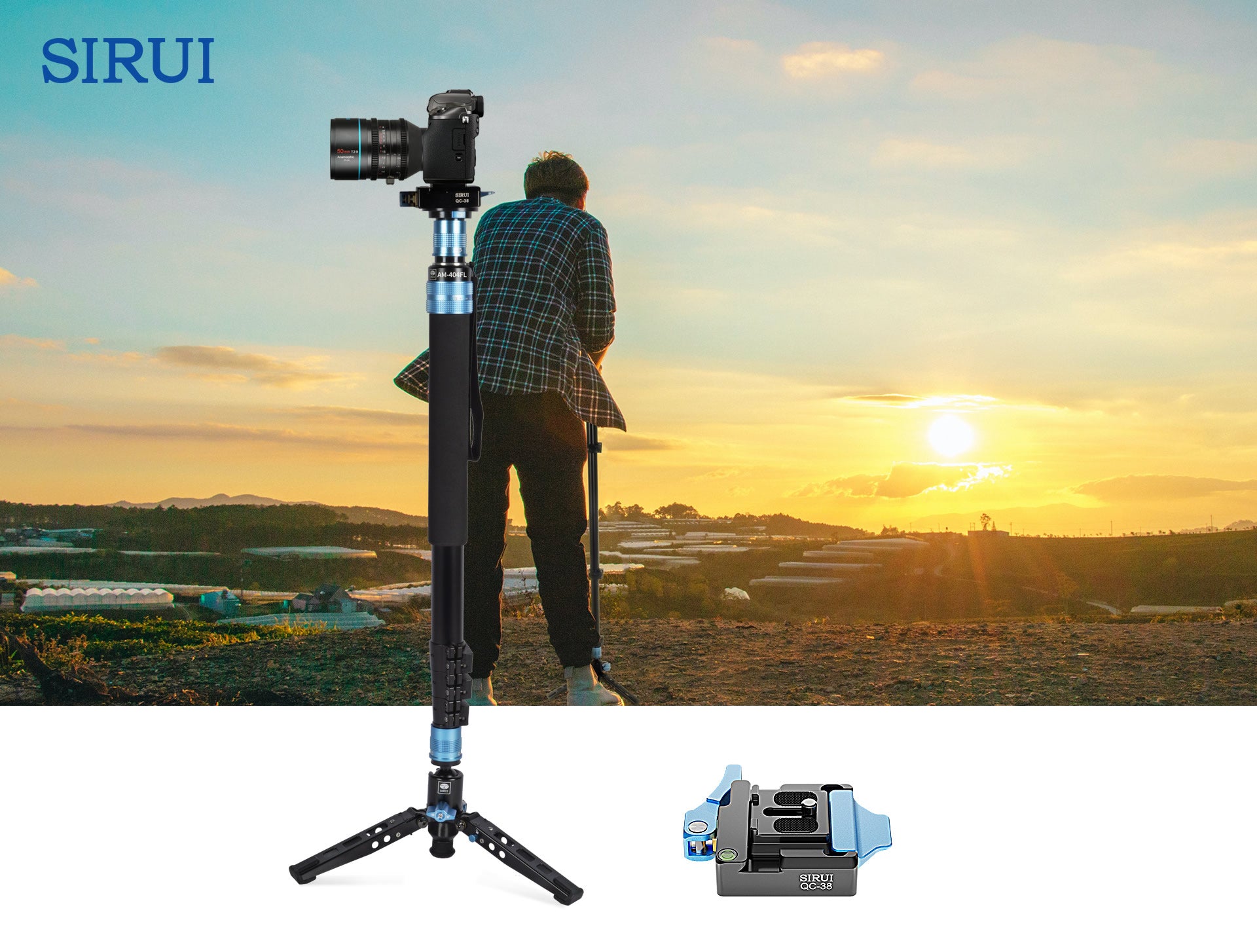 AM-404FL+QC-38
QC-38

1900mm

QC-38 Quick
Release Clamp

Three in One

Quick Release
System

360° Panning

36° Tilting

Versatile
Minipod

Metal Spikes
QC-38 Quick Release Clamp
SIRUI Design Patent Quick Release System allows fast insert and detach. Just insert from the side and lock tightly.
Detach: Pull, Press and Pick
Insert: Side loading and Lock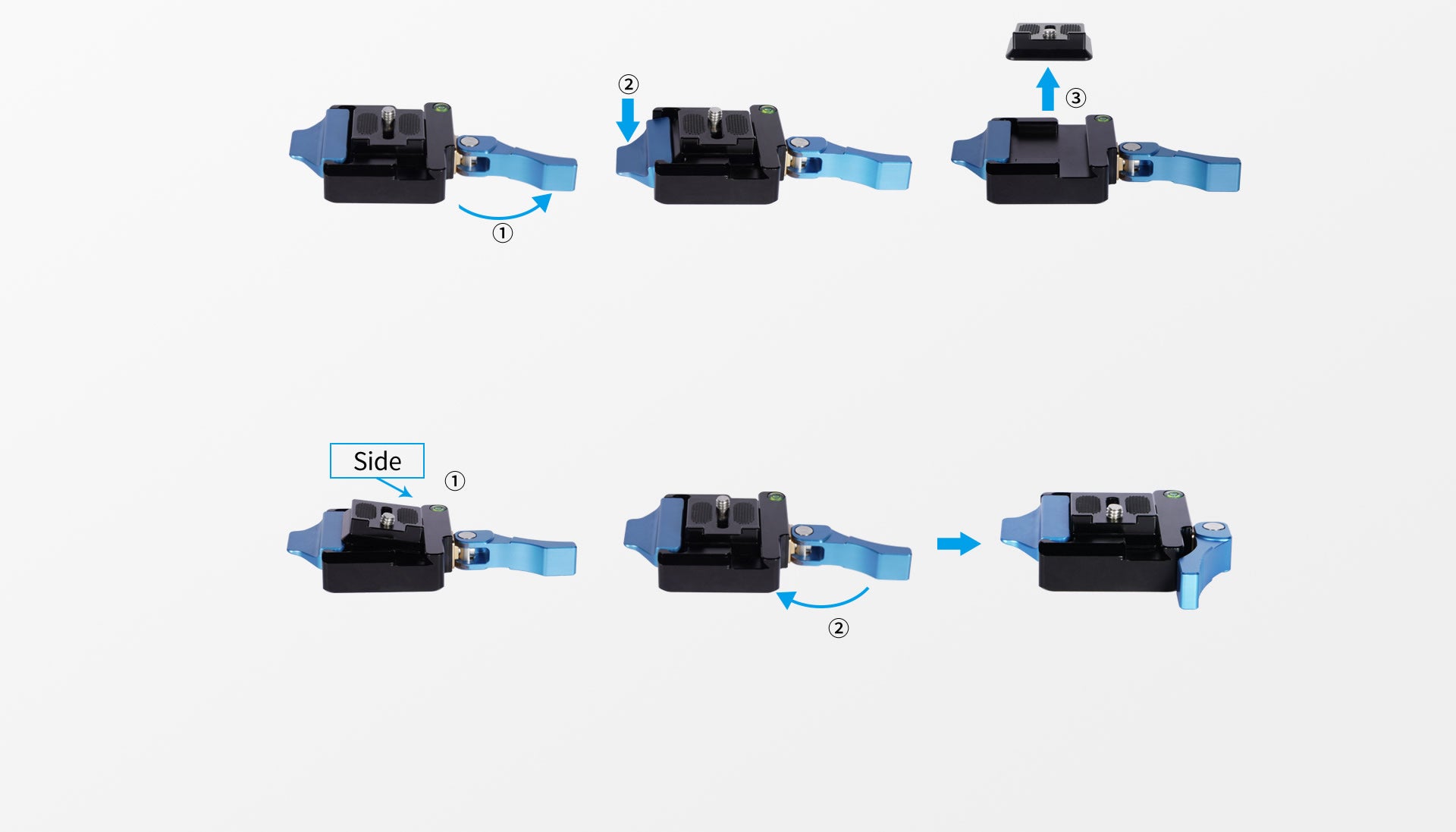 Four-Direction Insert
Included Arca-swiss quick release plate can be inserted to the clamp in four directions, adding the quick release function to changing shooting directions without dismounting the camera from quick release plate.
Anti-Slip
Rubber Pad
1/4"-20
Screw
Avoid shielding battery
compartment.
Use the Allen key to
adjust tightness.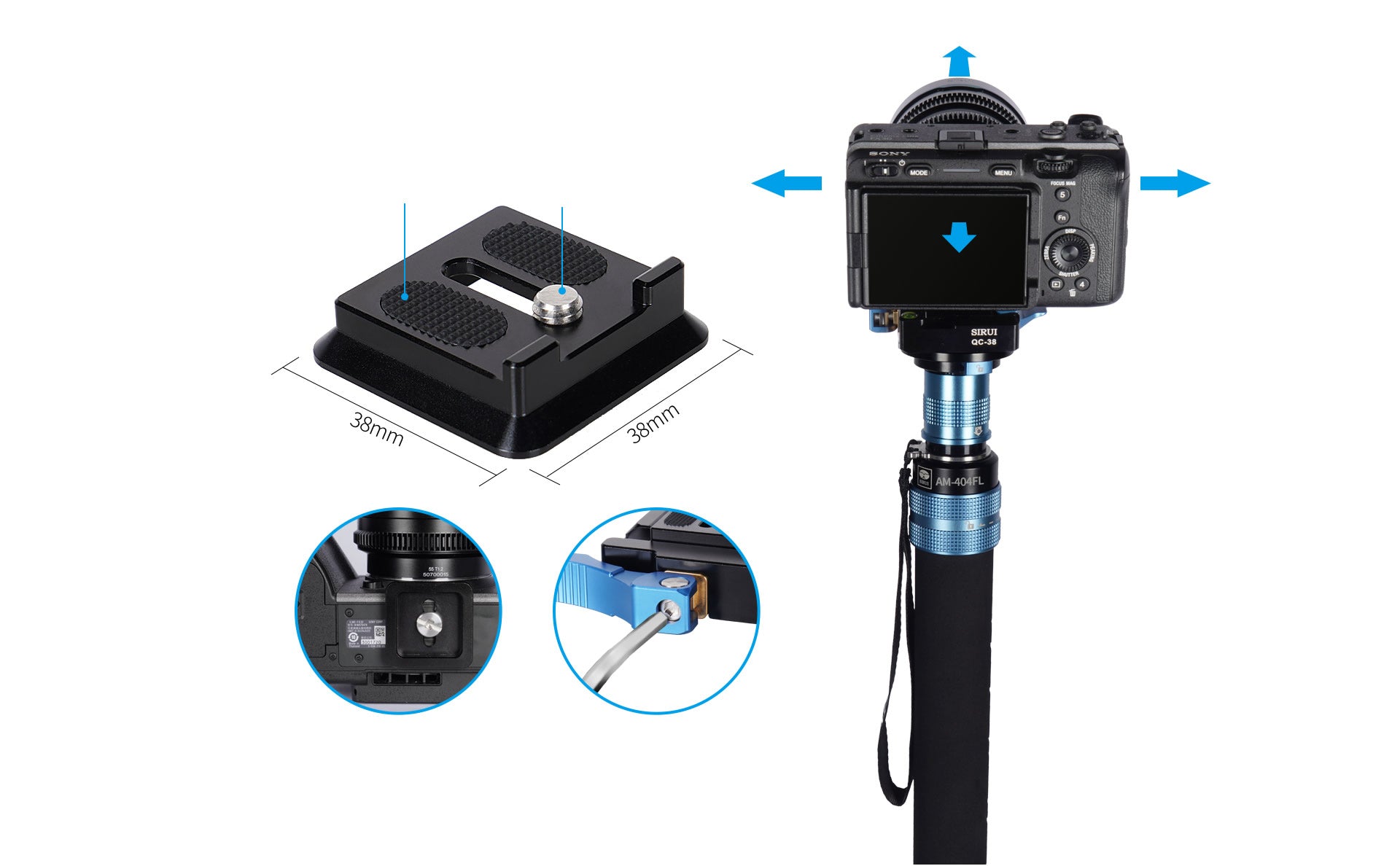 Modular Design
The mounting plate, monopod leg and tripod base can be detached and freely combined into a monopod, an extension rod or a tabletop tripod. This is a versatile tool that serves many purposes.
Mounting Plate
Monopod Leg
Tripod Base
Rubber Foot
Less Is More
Monopod: sports, wildlife, weddings, etc.
Extension Rod: highly mobile situations, weight distribution of telephoto lenses.
Tabletop Tripod: desktop recording, vlogs, macro shots.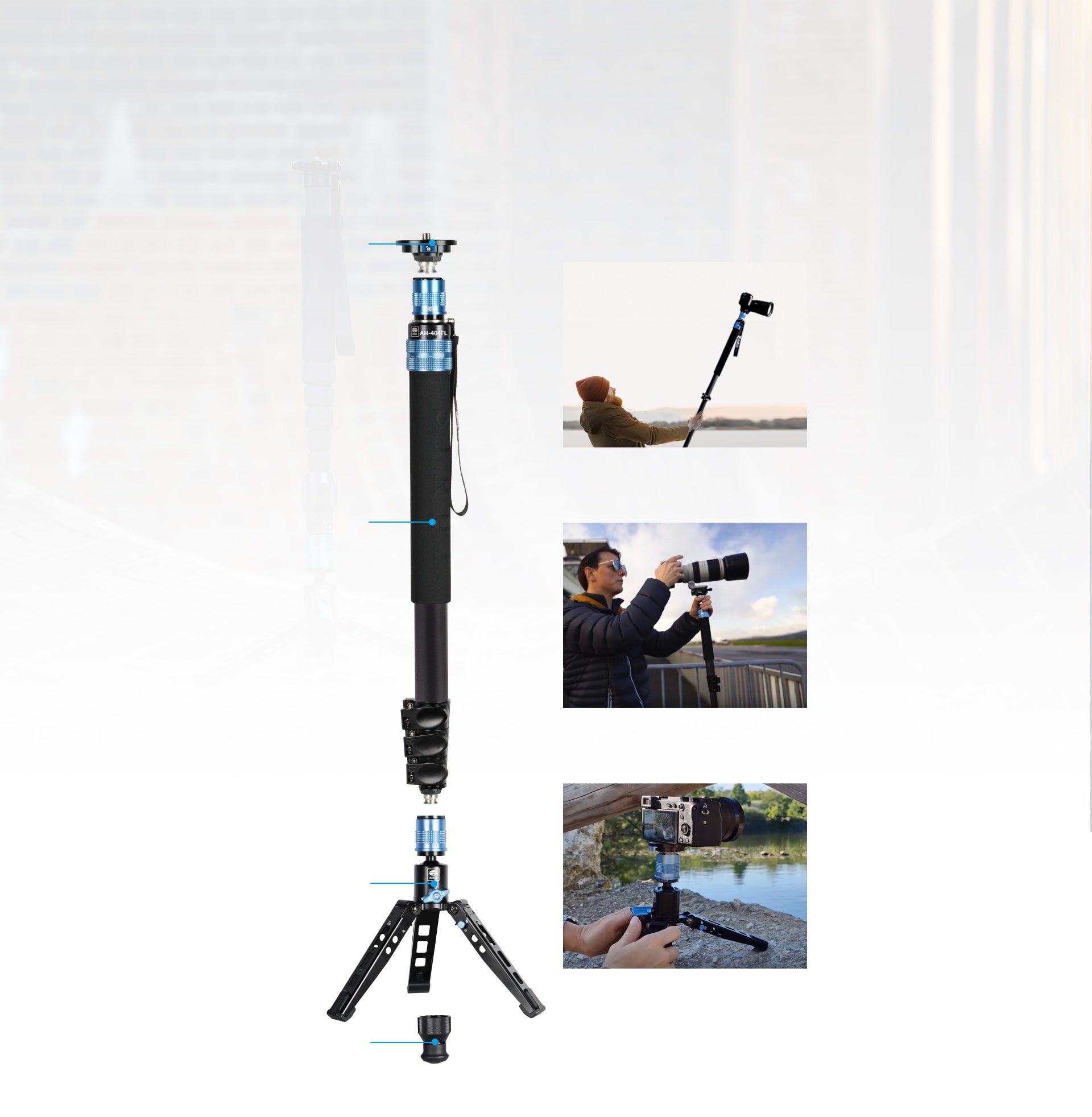 Quick Setup
The monopod features a quick-release system. Pull on the sleeve to remove the mounting plate and simply insert the plate back to securely lock it in place.
Pop up automatically
Pull down
Insert

The quick release system allows for a simple and quick setup of the monopod, saving you a lot of time on set.
One-Step Setup
SIRUI AM-404FL
Align and Press Down
Similar Products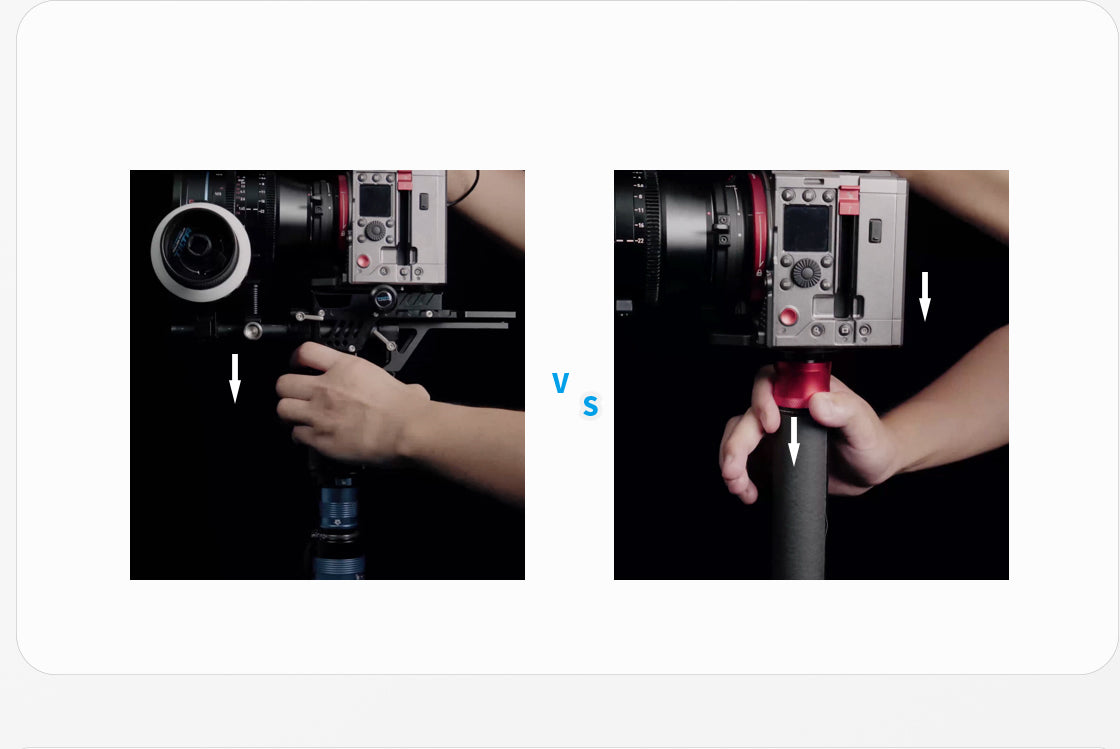 Flip the screw
upside down
Press
and hold
SIRUI
SIRUI Design Patent
Insert
Press
and hold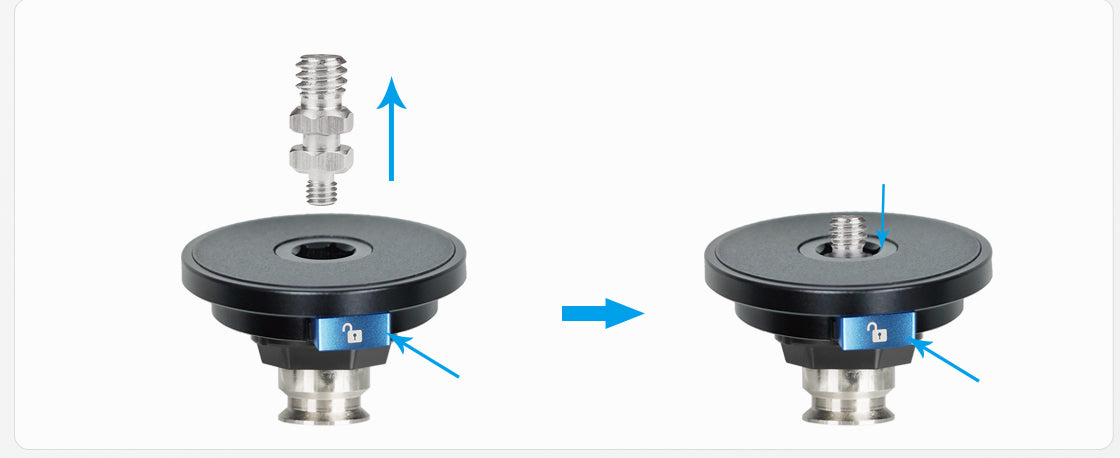 ①Quick release mounting screw: Press and hold the button to take out the screw. Flip the screw upside down to switch between the 1/4"and 3/8" thread.
Remove
Pull down
Remove the rubber foot
②Quick release tripod base: Remove the rubber foot from the tripod base and attach it to the bottom of the main tube to form an extension rod.
Pull
down
Remove
the plate
Insert
It takes only 3s to convert a monopod into a table tripod.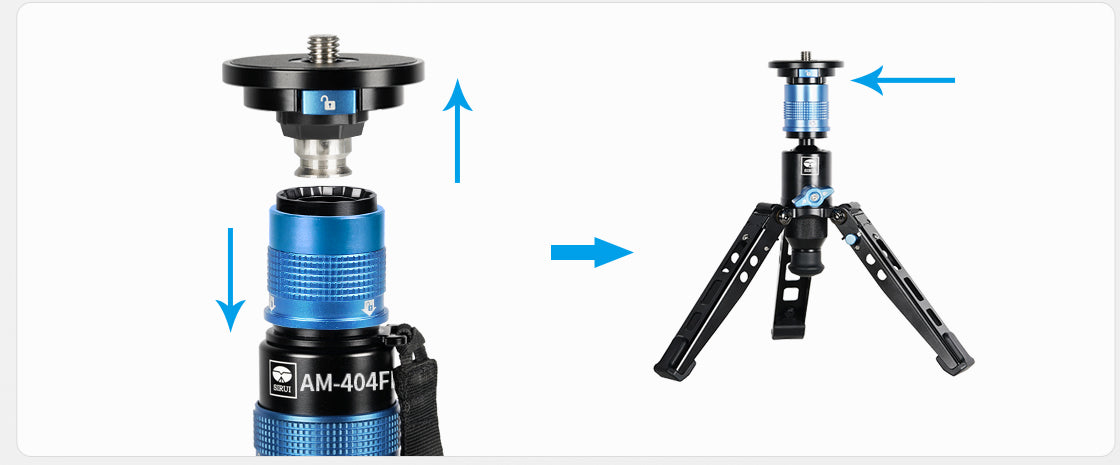 ③Quick release mounting plate
360° Panning
The upper twist collar has a groove-textured surface for a firm twist. Unlock the collar to get a full 360° panning ability.
360° Panning


36° Tilting
36° tilting in any direction gives you a lot of flexibility.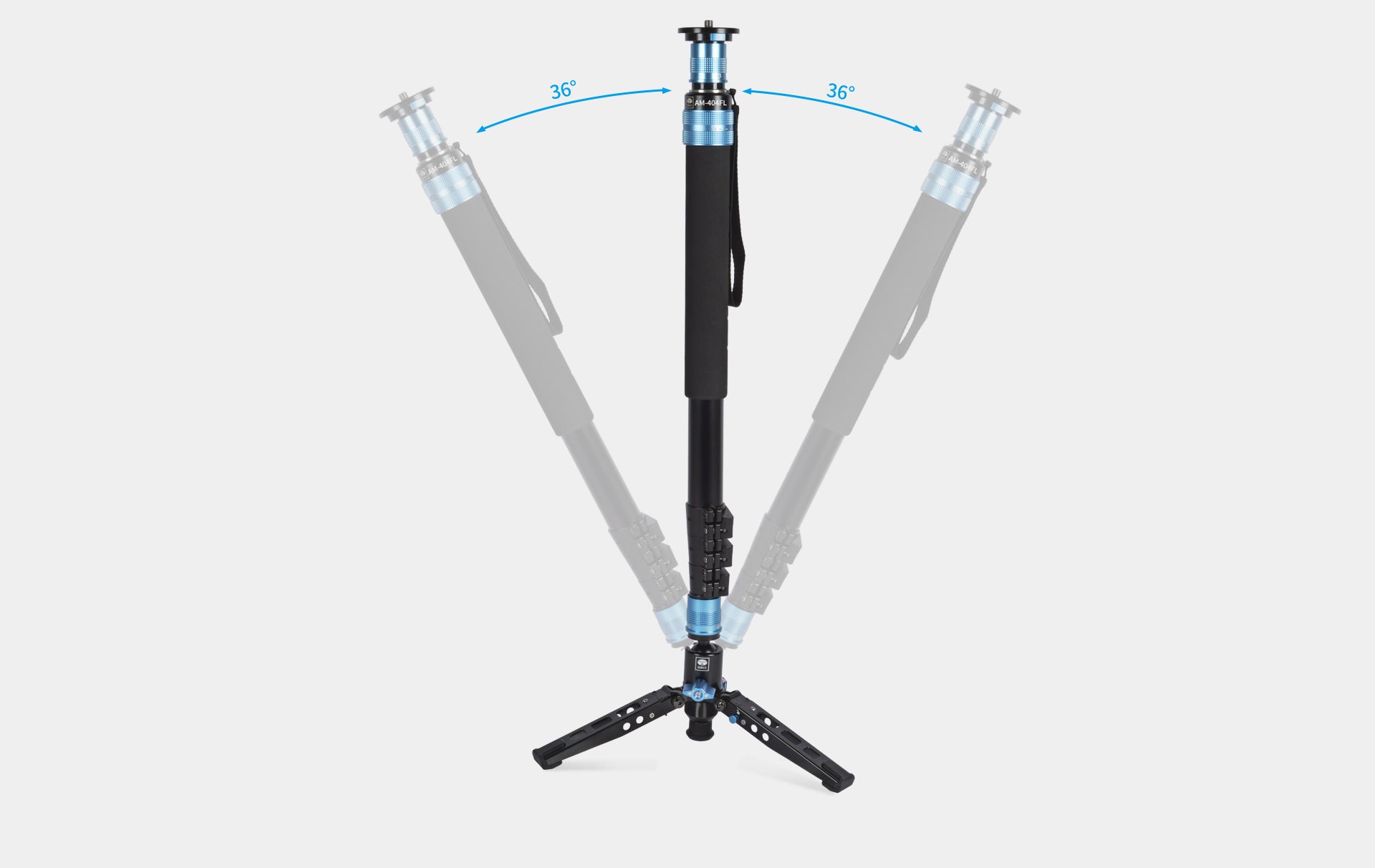 Versatile Minipod
The minipod is made of solid aluminum to be robust and stable.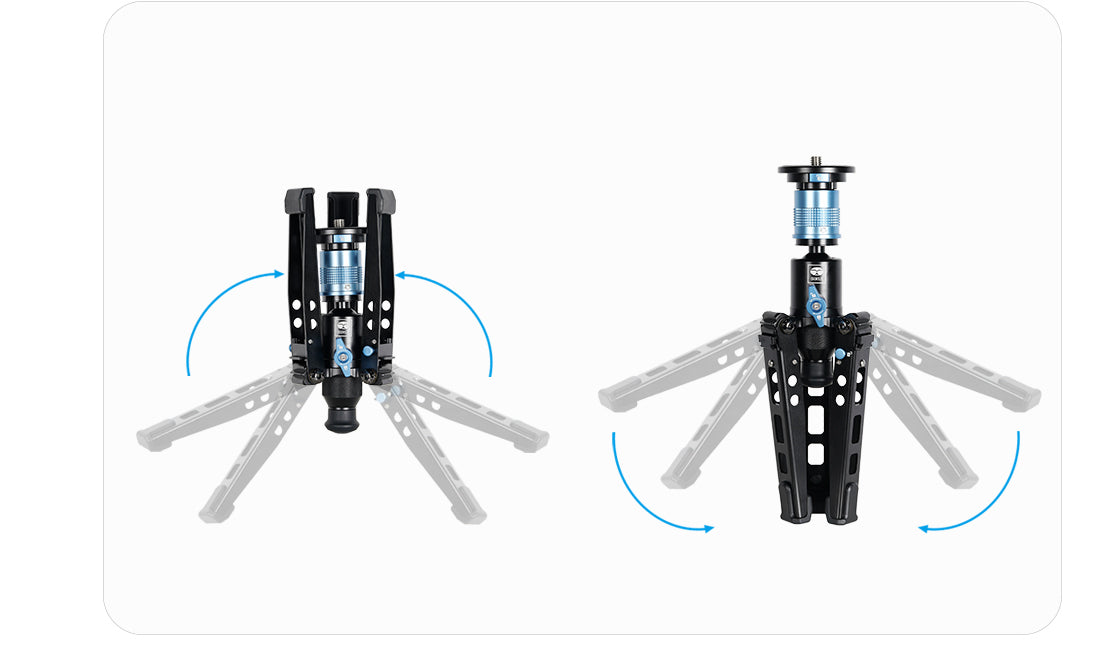 The legs offer two position settings, and can be folded up or down for easy storage.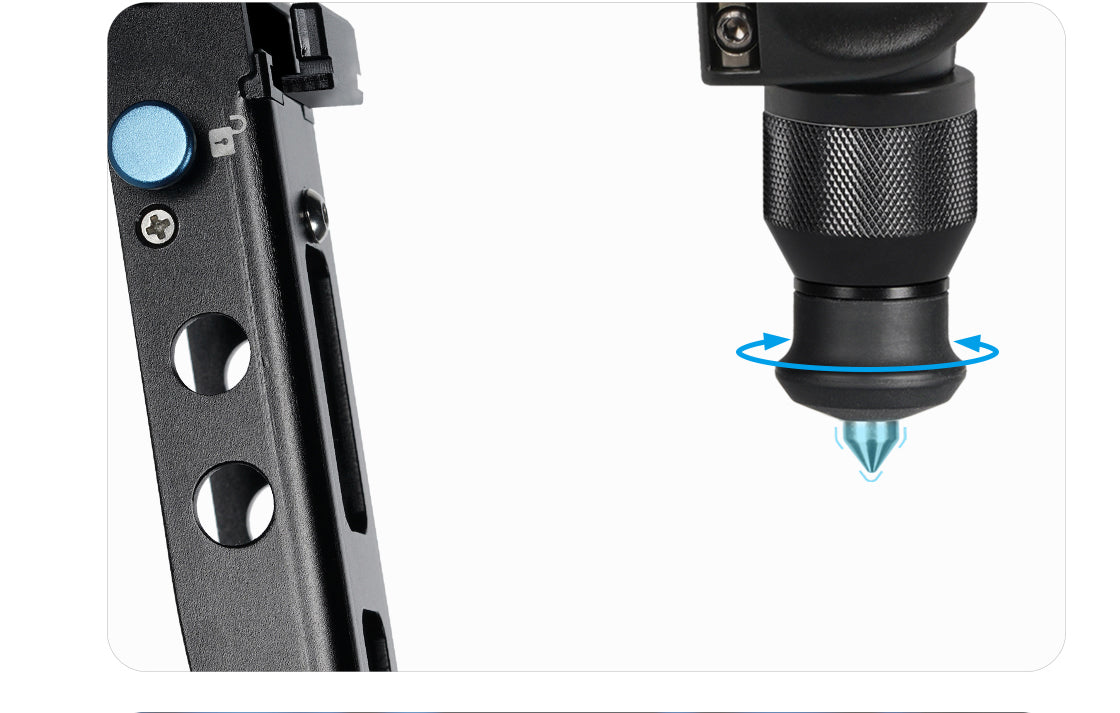 Holes in the legs allow you to tie the minipod to any position.
Twist the rubber foot to reveal a spike for enough terrain.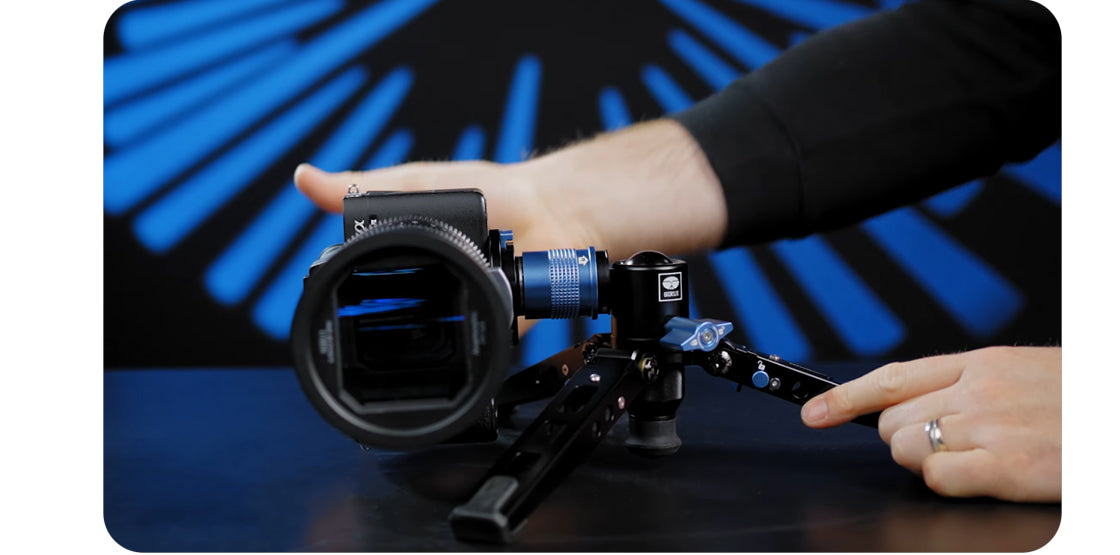 Vertical Shooting
*Please hold the camera with your hand when doing vertical shooting.