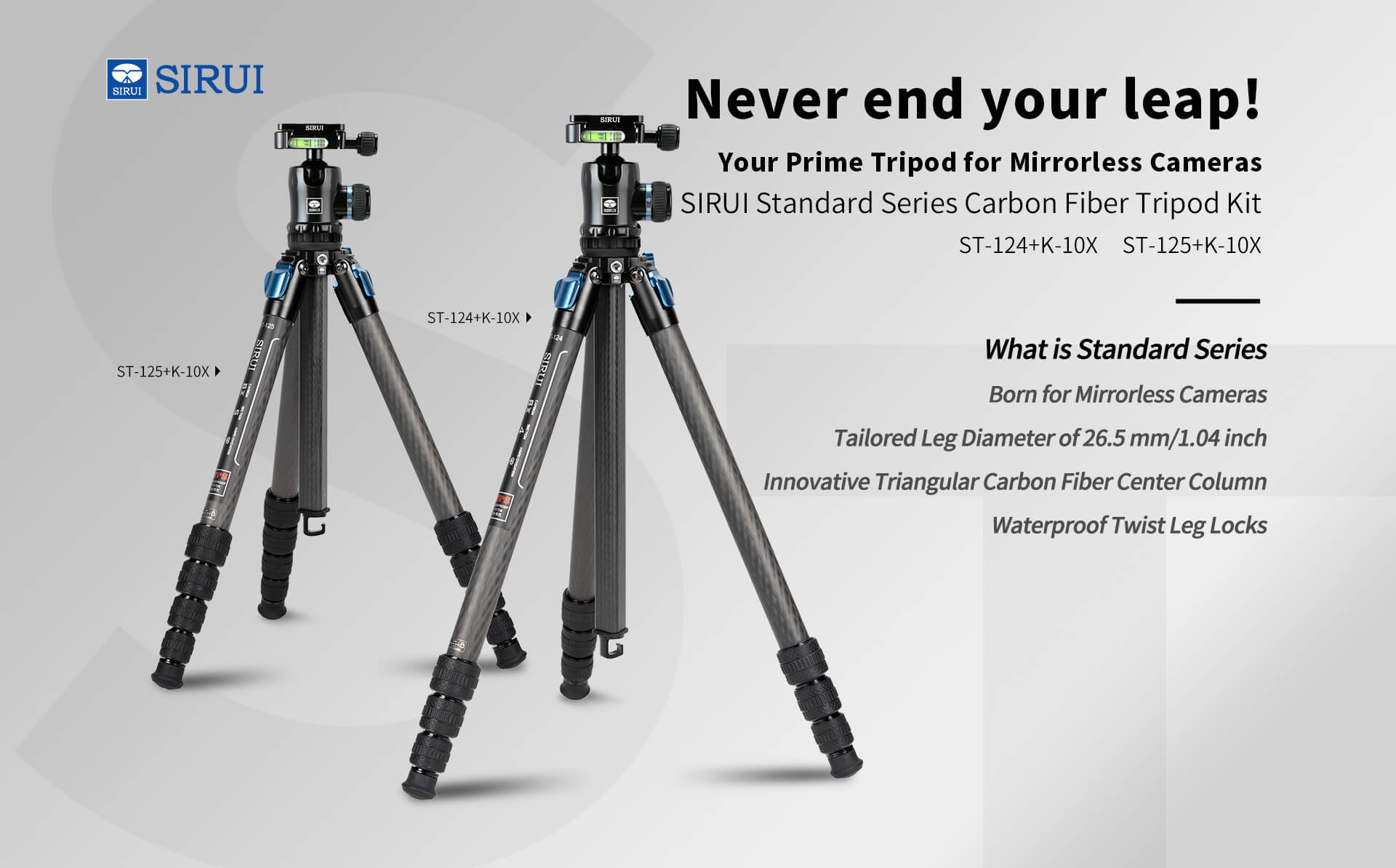 Perfect Match for Mirrorless Cameras
The SIRUI Standard Series Tripods are compact, lightweight, strong and waterproof. Packed with features, they are the perfect match for mírrorless and compact DSLR cameras.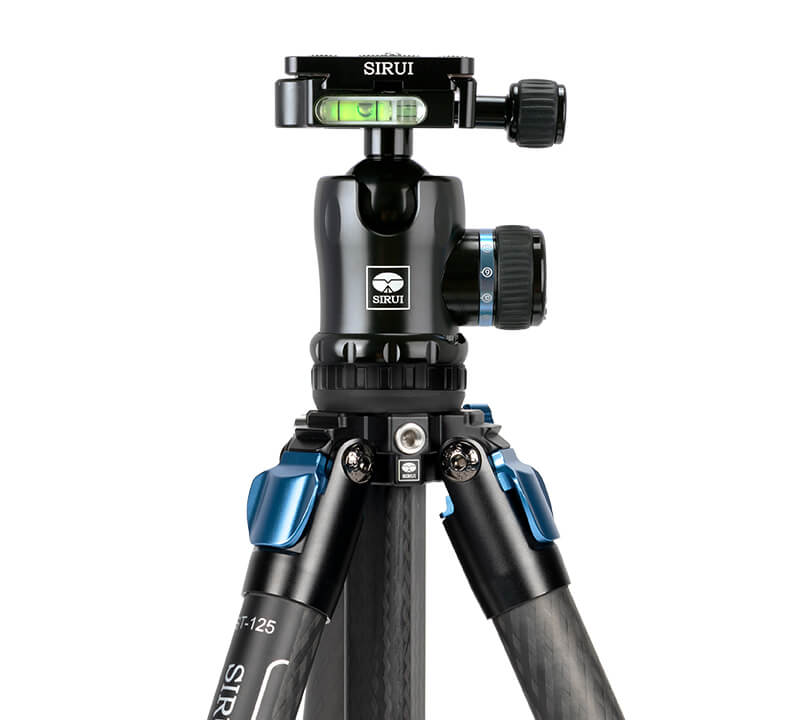 "Tri" To Challenge
The unique triangle-shaped center column allows for a more compact design as well as a sturdier center section.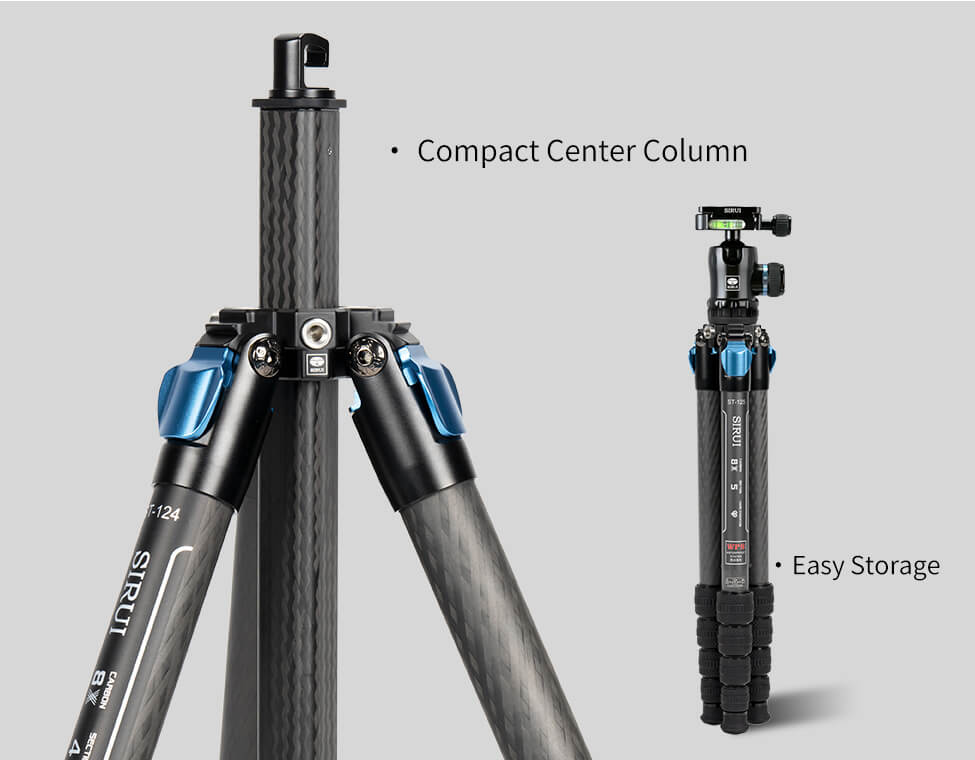 Saving Space with Triangle Center Column
Inspired by the principle of Triangle Stability, the ST tripod includes a triangular carbon-fiber center column that successfully challenged the classic round shape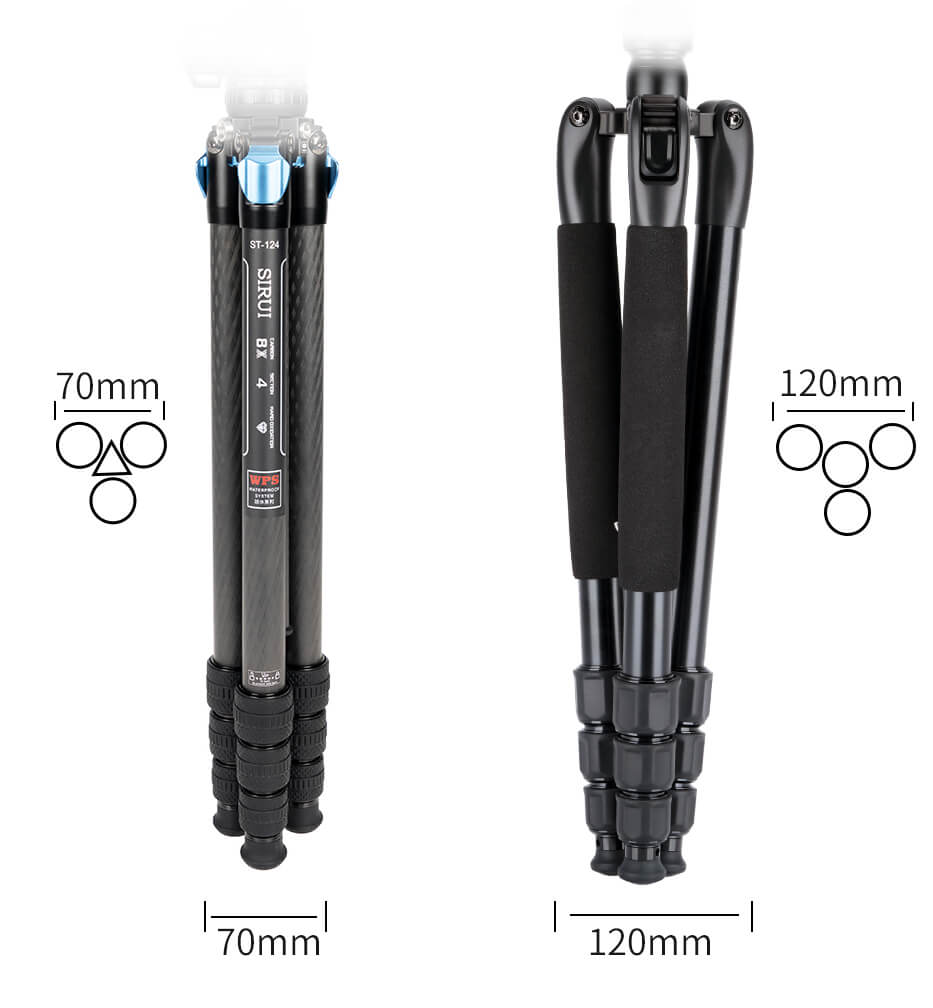 Convertible Center Column for Different Working Heights
The center column can be reversed to achieve ultra-low shooting positions.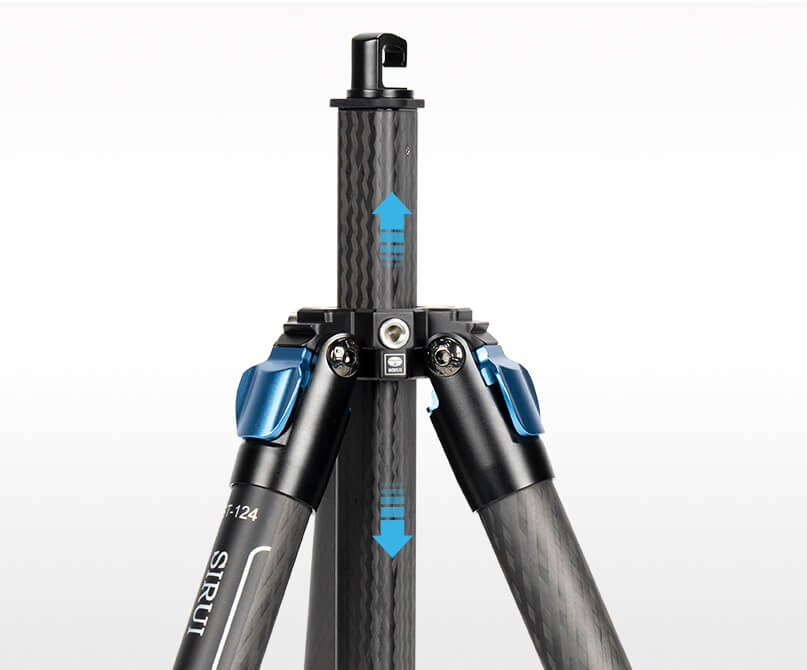 Carbon Fiber Construction
Lightweight and strong carbon fiber sections provide the ultimate stability for your camera. The large leg diameters enhance the strength of the carbon layers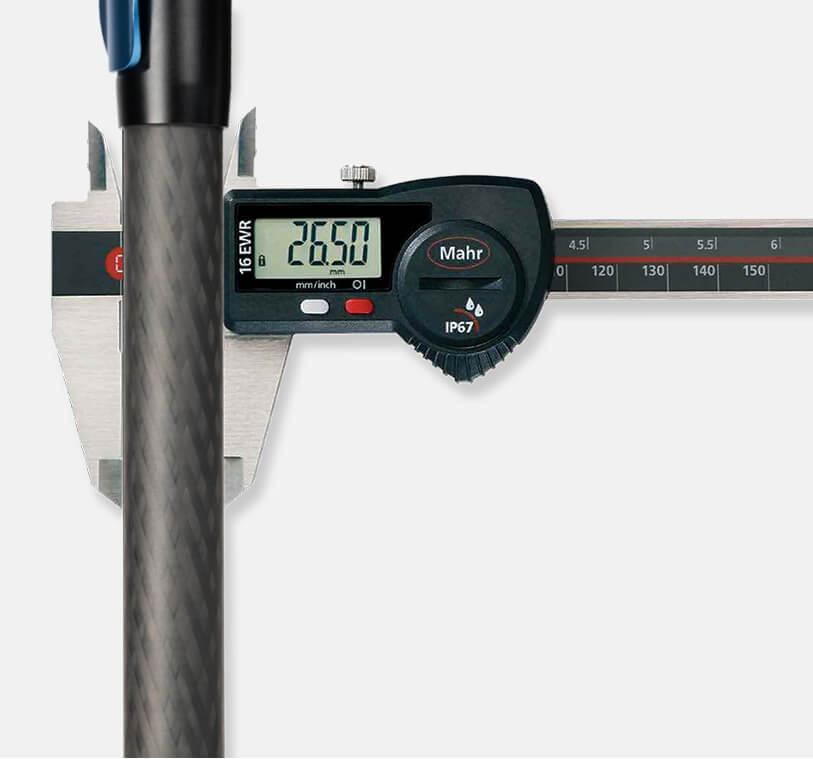 Carbon Fiber Construction
Waterproof Twist Leg Locks
Manufactured with waterproof structure and material. The locking mechanism can seal the legs completely to avoid water. dust and small particles entering the legs when shooting in a tough environment.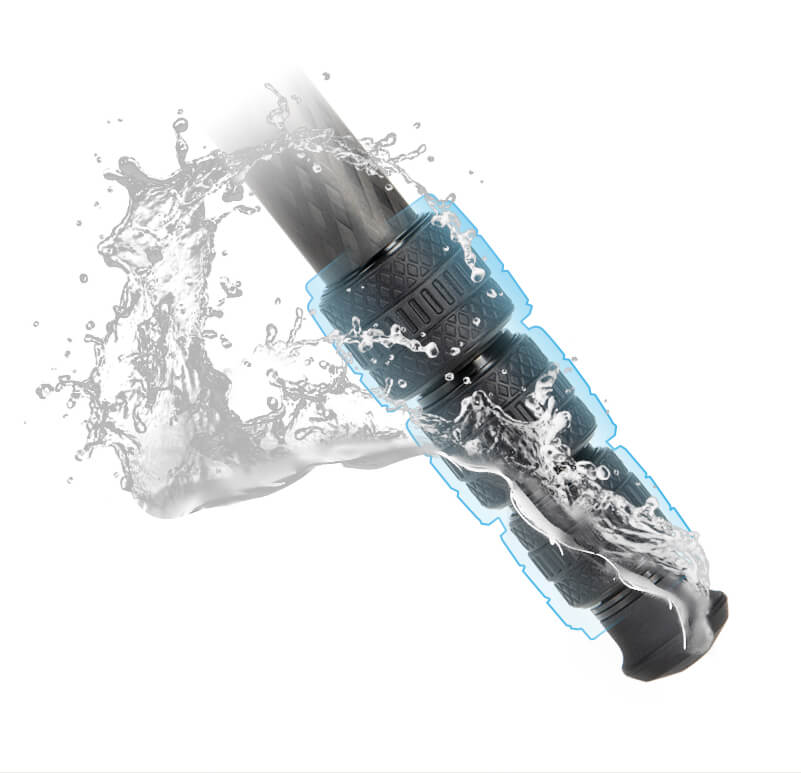 Rubber Feet with RetractableSpikes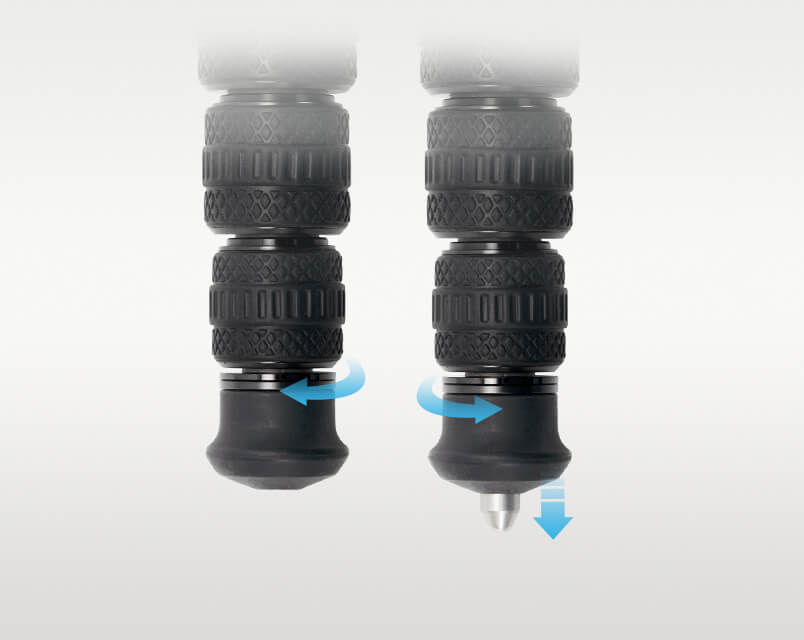 1/4" and 3/8" screw ports allow for connecting two accessories at the same time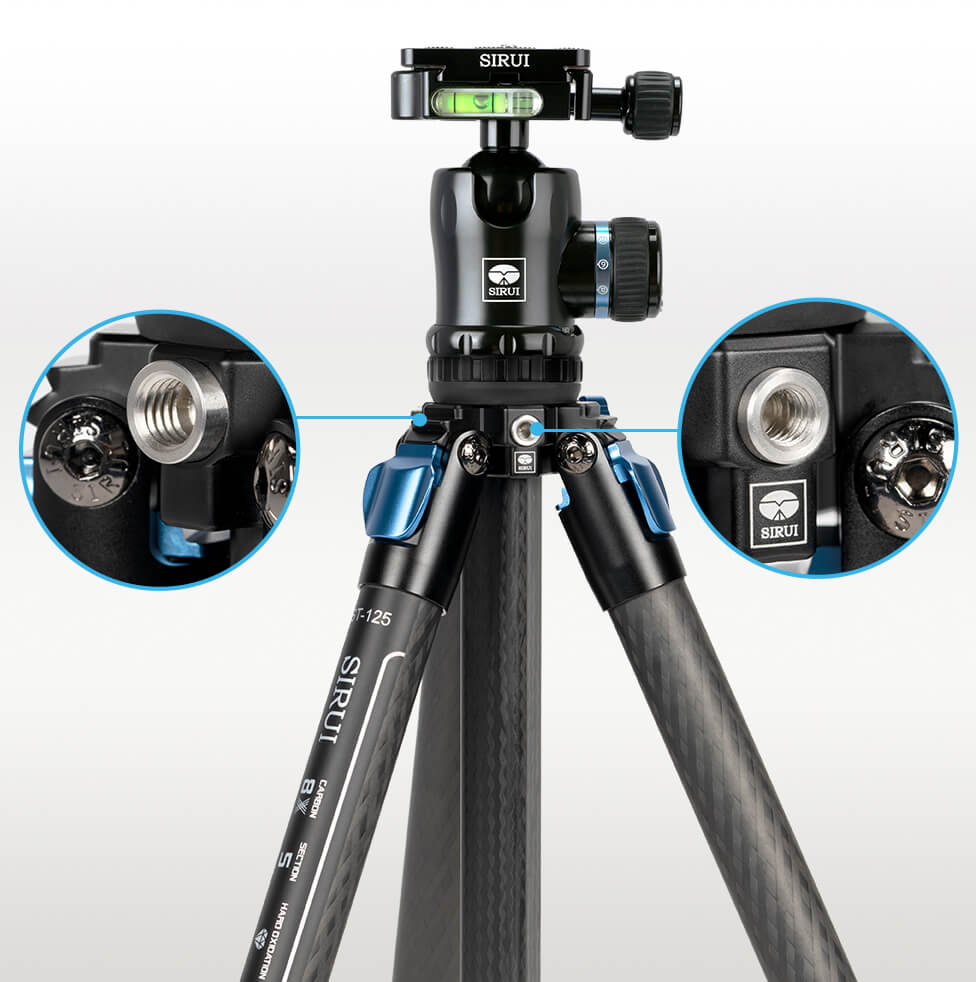 Pull out the center column locking knob to turn it 360°in locking state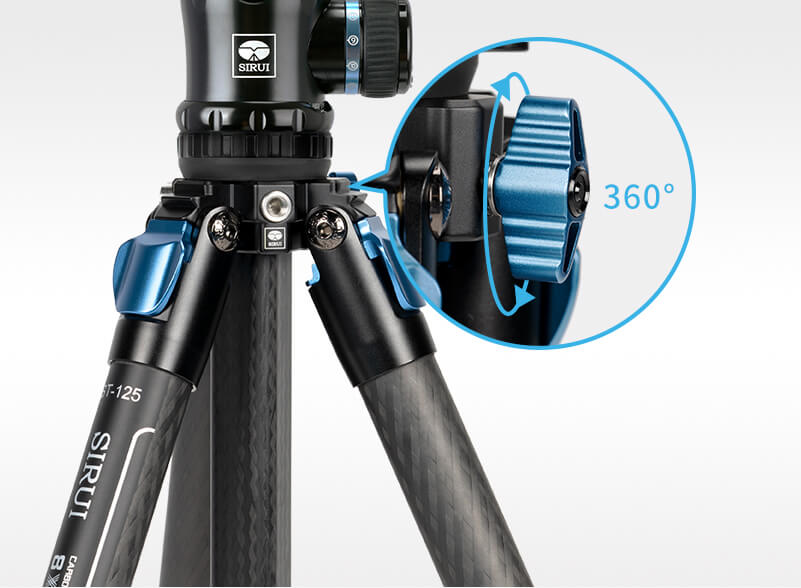 K-10X Ball Head
High-strength aluminum alloy body with an anodized surface gives the ball head superior wear and abrasion resistance.
The ball head is processed with special technique to hold large and heavy setups tightly and securely