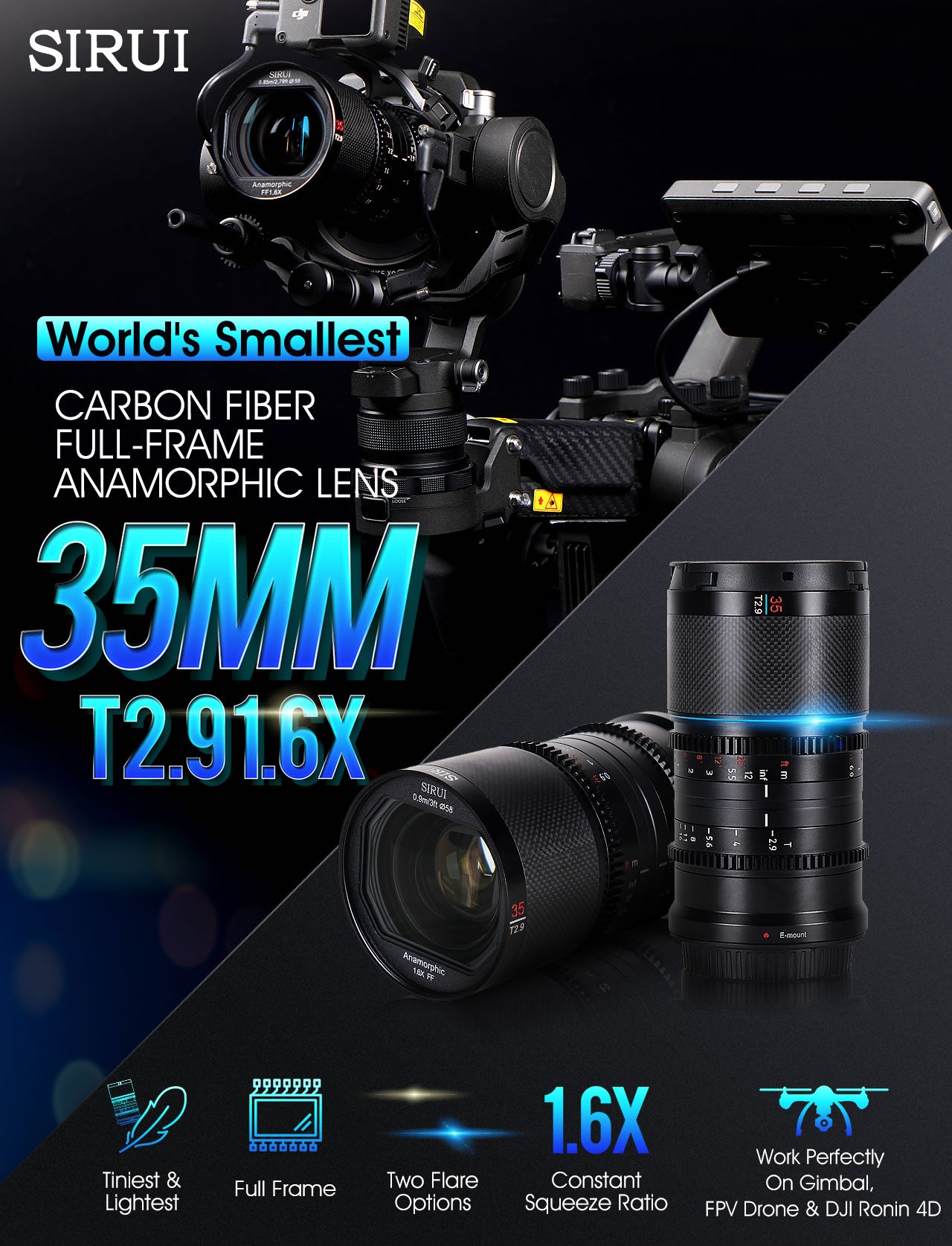 Carbon Fiber Construction
The front barrel is constructed with carbon fiber to be lightweight but durable.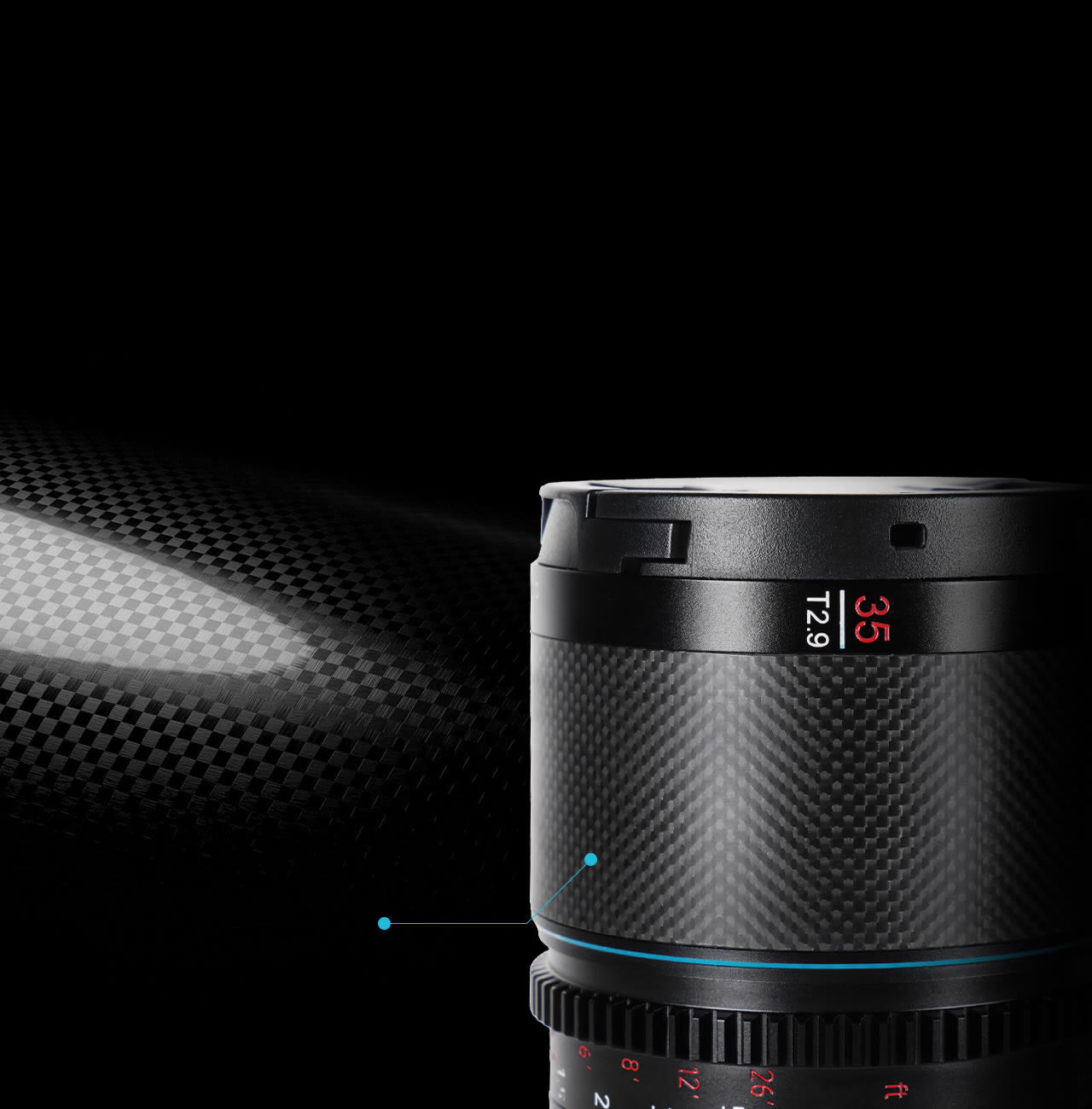 Carbon Fiber
Well-designed aspherical elements have been used in this new lens to eliminate chromatic aberration and reduce overall lens size and weight.​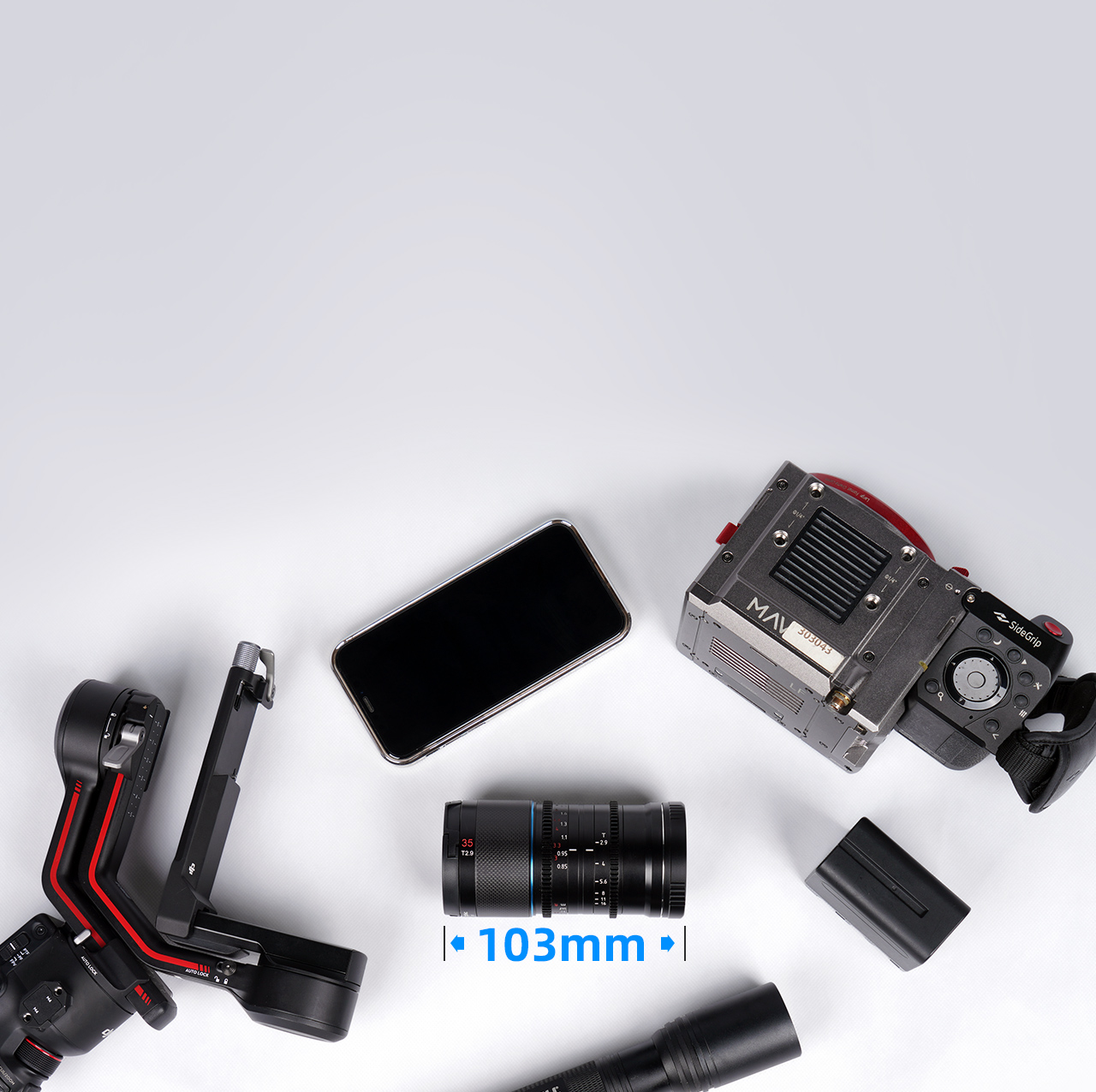 This lens is even smaller than a smartphone. When used on cameras or other setups, the overall weight remains favorable.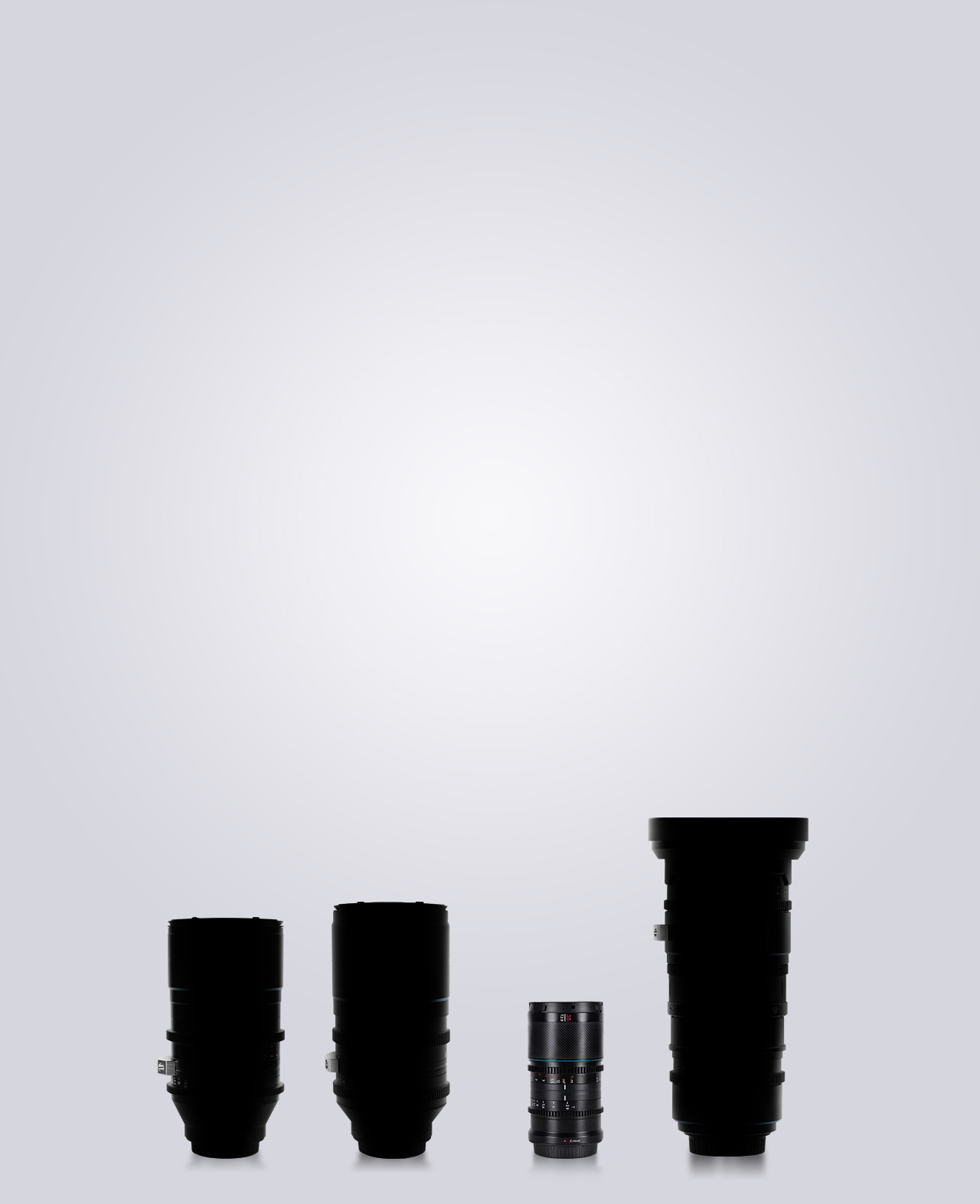 Lens in such a small form factor can be used on handheld stabilizers, FPV drones and vehicle rigs to gain unique perspectives that are previously unattainable.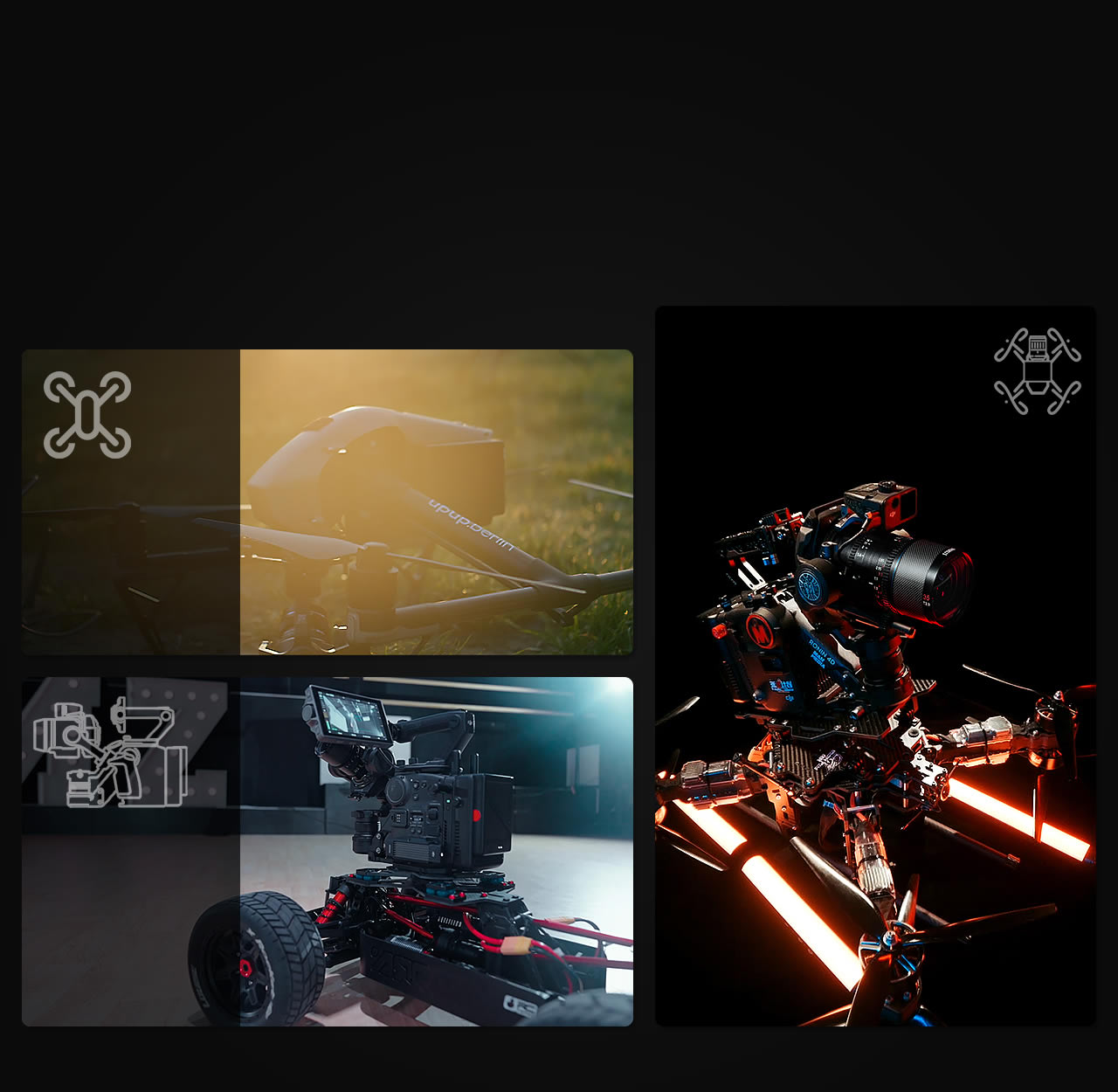 FPV Drones
Drone
DJI Ronin 4D
Handheld, mount on a gimbal or DJI Ronin 4D for quick run-and-gun shooting.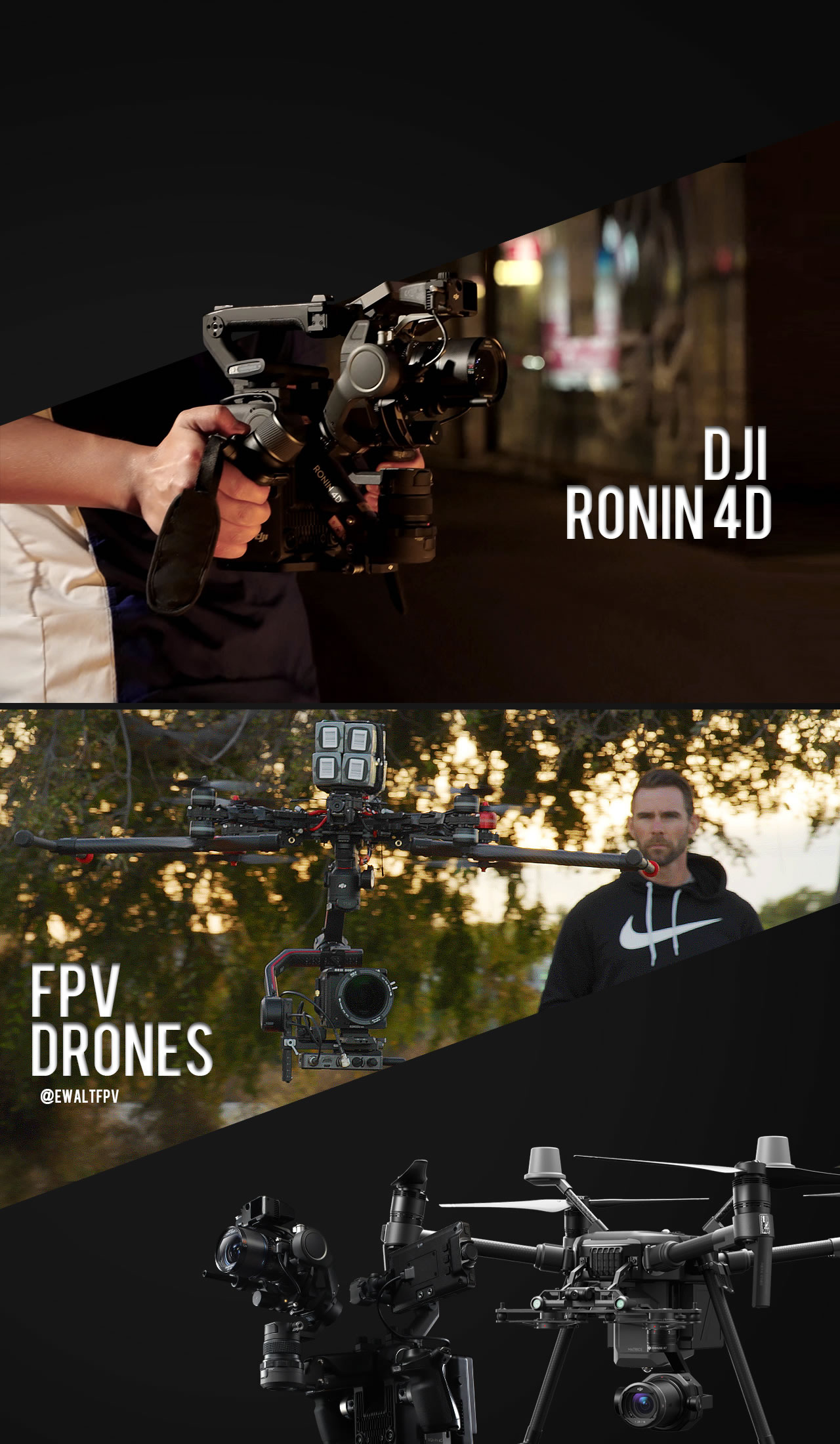 Two Flare Options
Tailored To Your Taste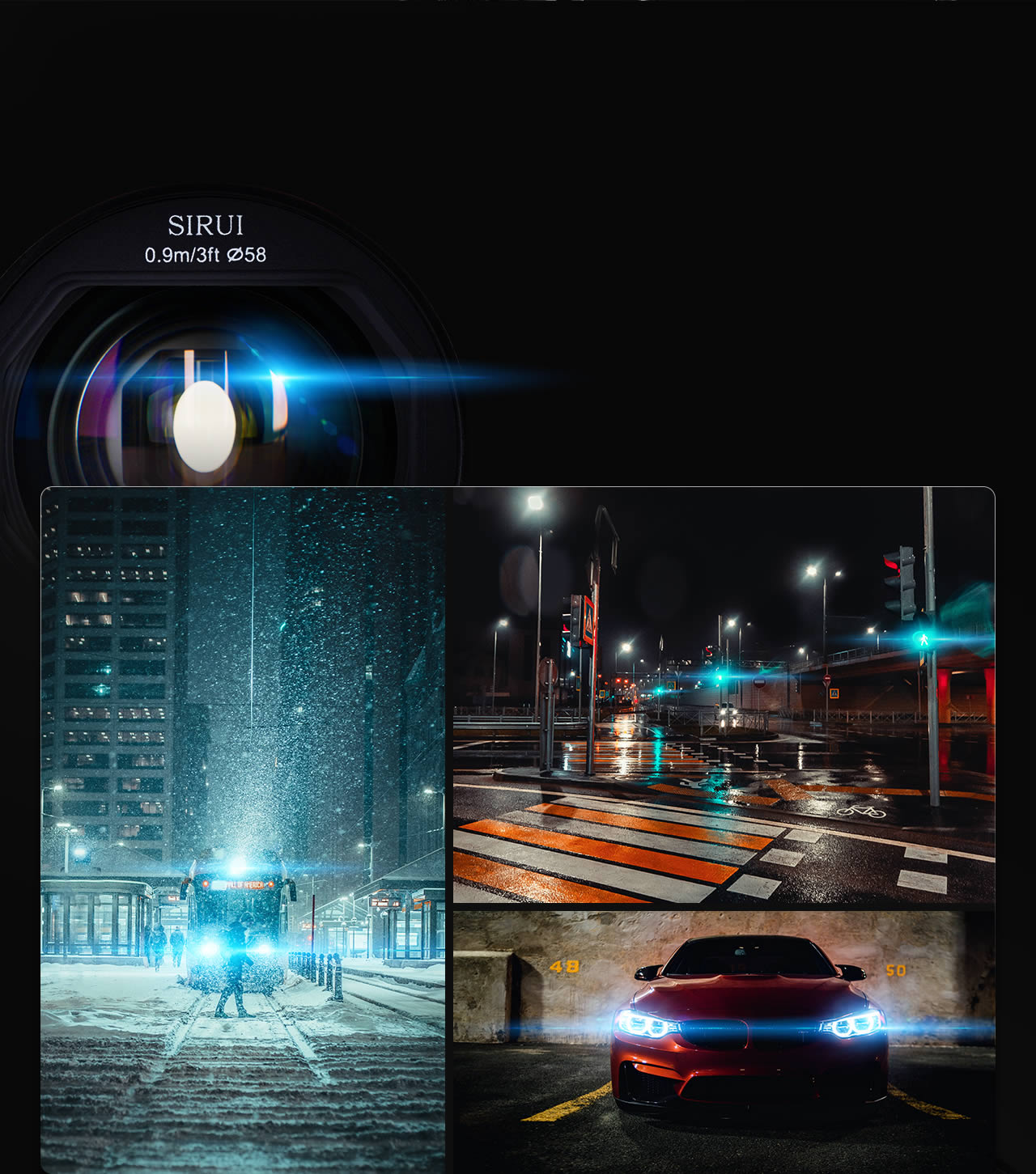 The classic blue flares provide a cool vide for sci-fi films.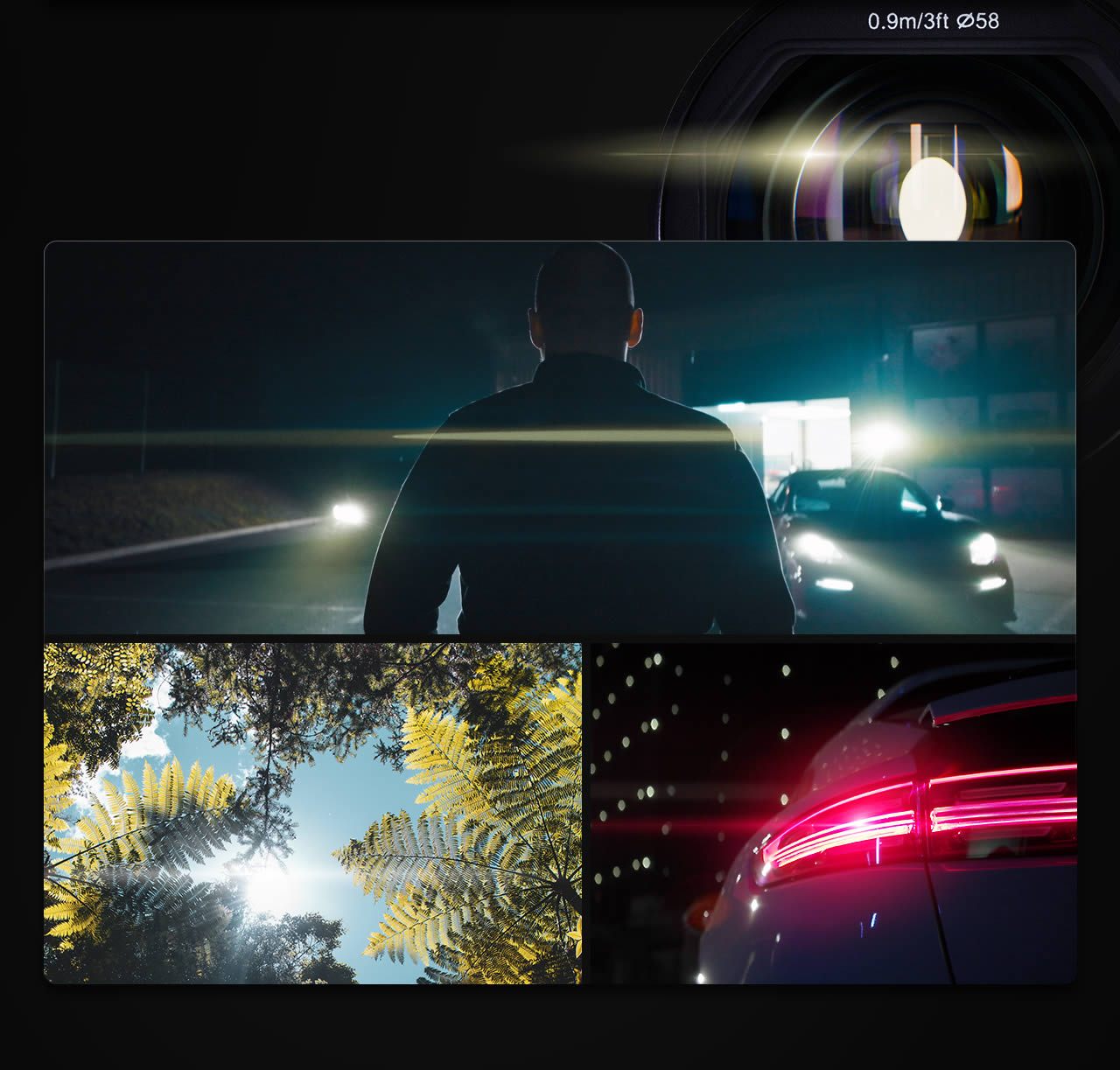 Natural flares change color with the light source,which is great for commercial,general,and warm shots.
Constant Squeeze Ratio 1.6xNo "Anamorphic Mumps" !
This lens maintains a constant 1.6x squeeze ratio at all focusing points, meaning that the subject size doesn't change as you pull the focus.
Wide Field Of ViewEmbrace The Magnificent Scenary !
Equivalent to the horizontal FOV of a 22mm FF spherical lens, this little boy can be lifted on an FPV drone to capture breathtaking shots from the sky.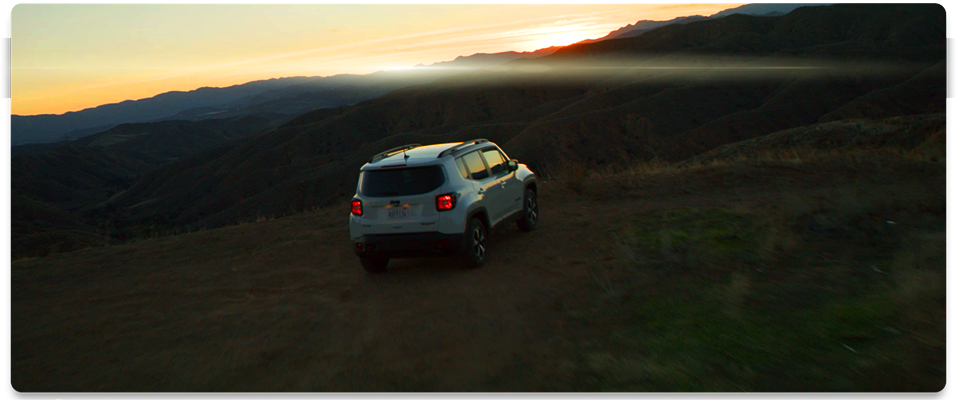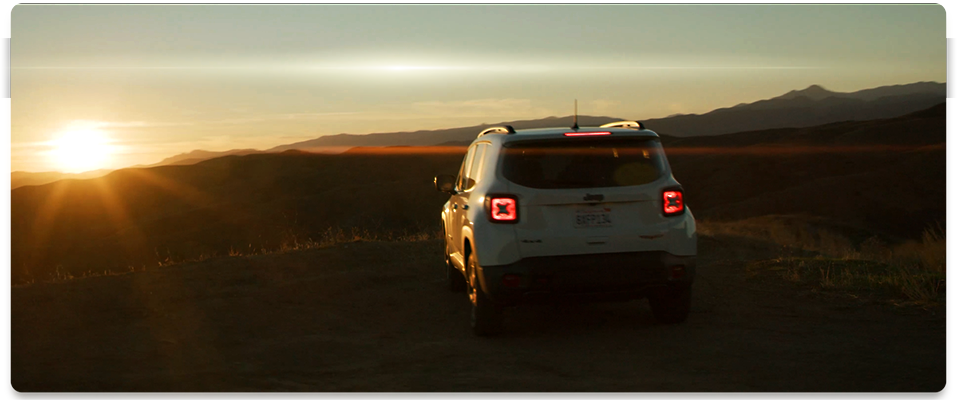 Combined with a wide field of view and compact size, this tiny lens allows you to shoot in tight spaces or from interesting angles, and also can be mounted on a drone to create stunning overhead shots. One photographer, can also work as a team.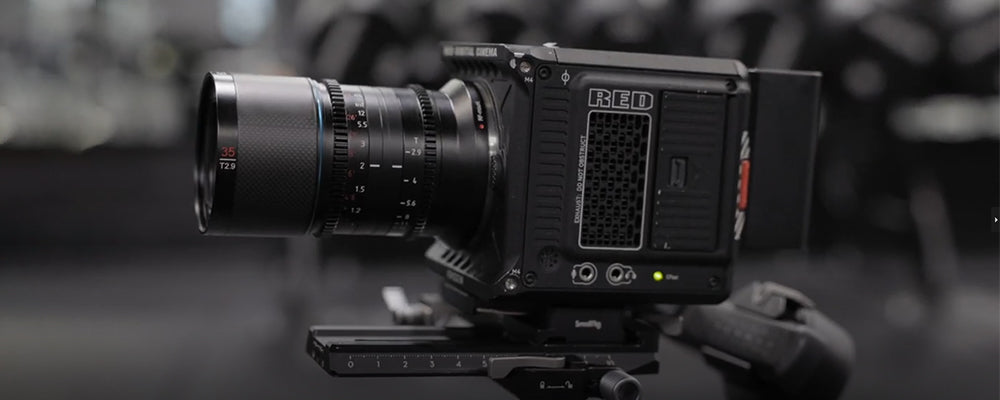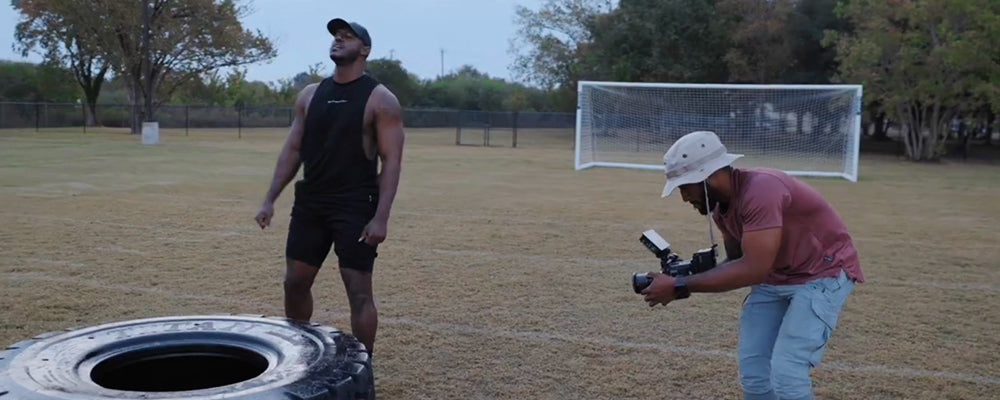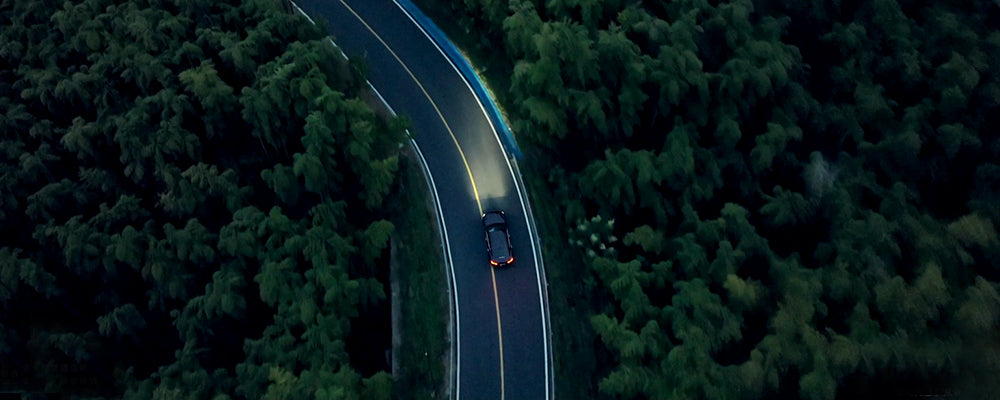 Cinematic LookYou Want It, You Got It
No Cropping, Stunning Image Quality, 2.4:1 &2.8:1 CinemaScope Aspect Ratios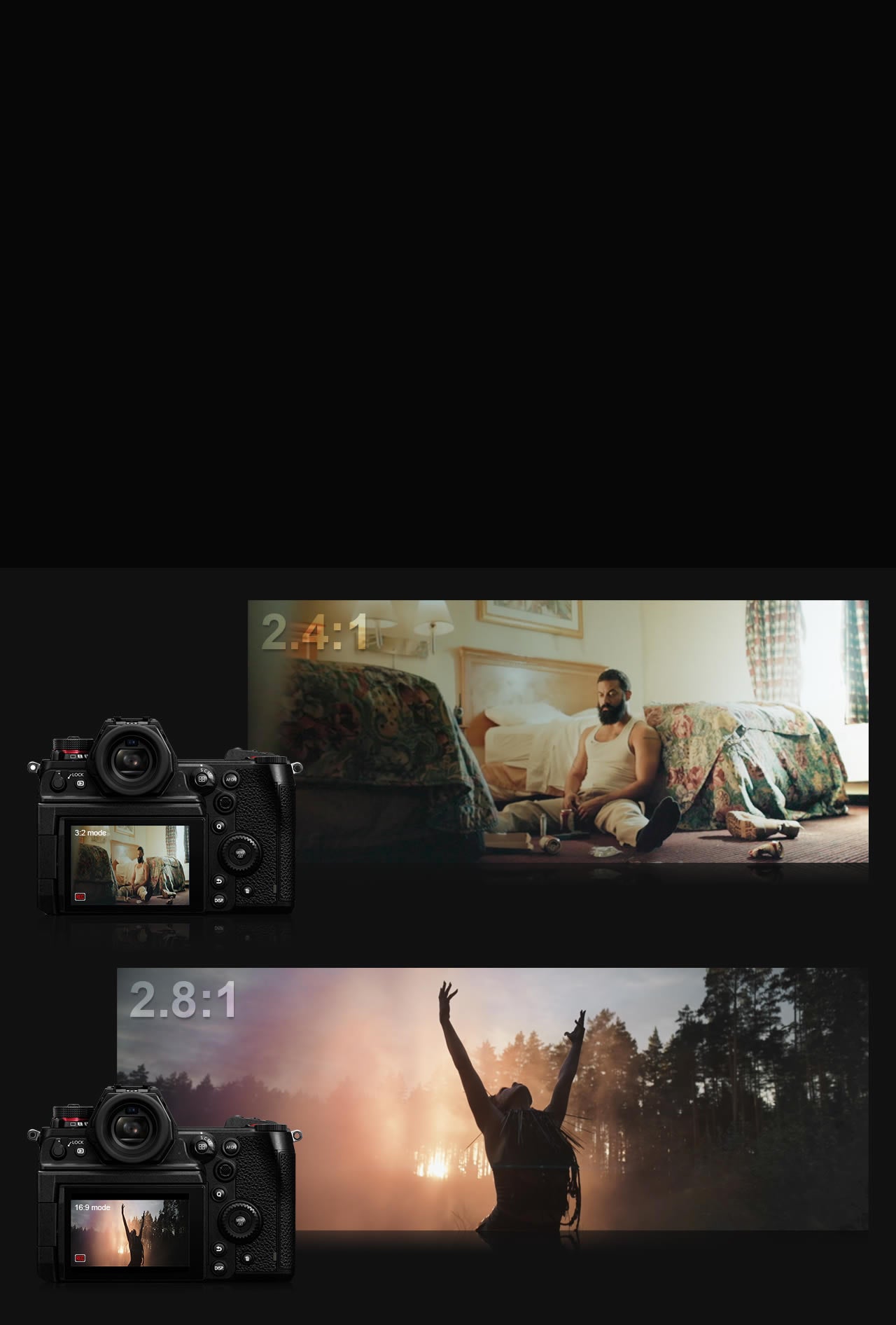 3:2 Sensor → Desqueeze to a 2.4:1 Aspect Ratio
16:9 Sensor → Desqueeze to a 2.8:1 Aspect Ratio
The 1.6x squeeze factor renders a shallower depth of field, more elongated bokeh and a stronger sense of compression than the 1.33x, which is helpful in separating the subject from the background and adding an artistic touch to your film.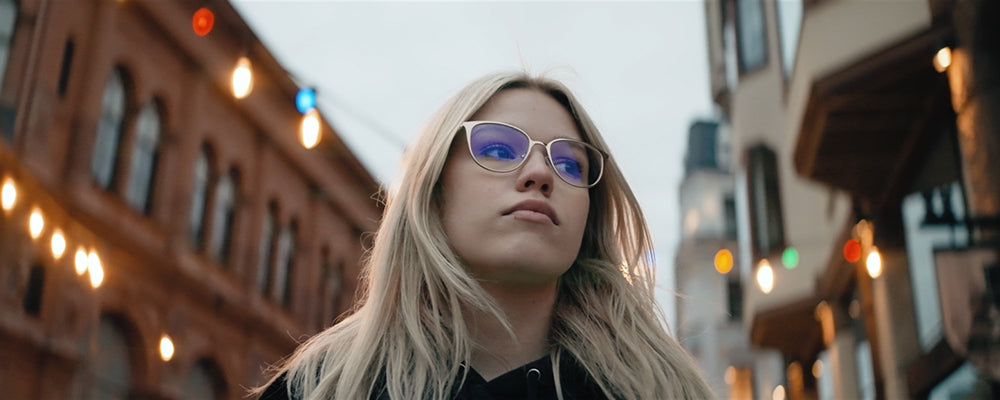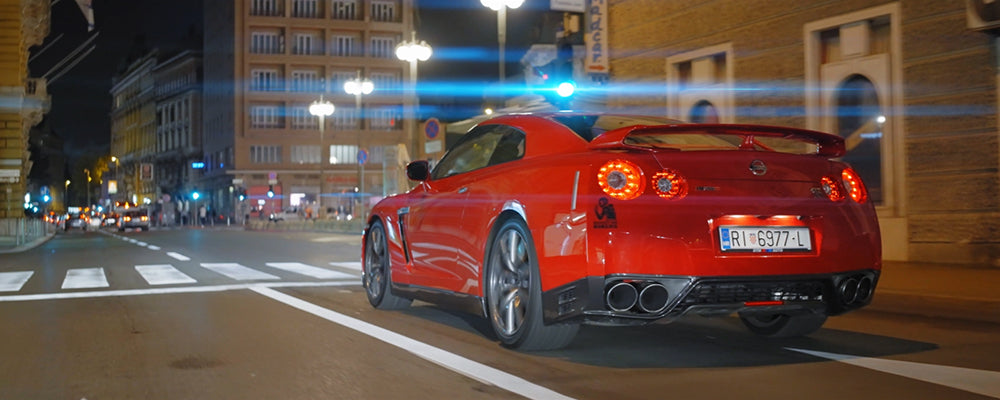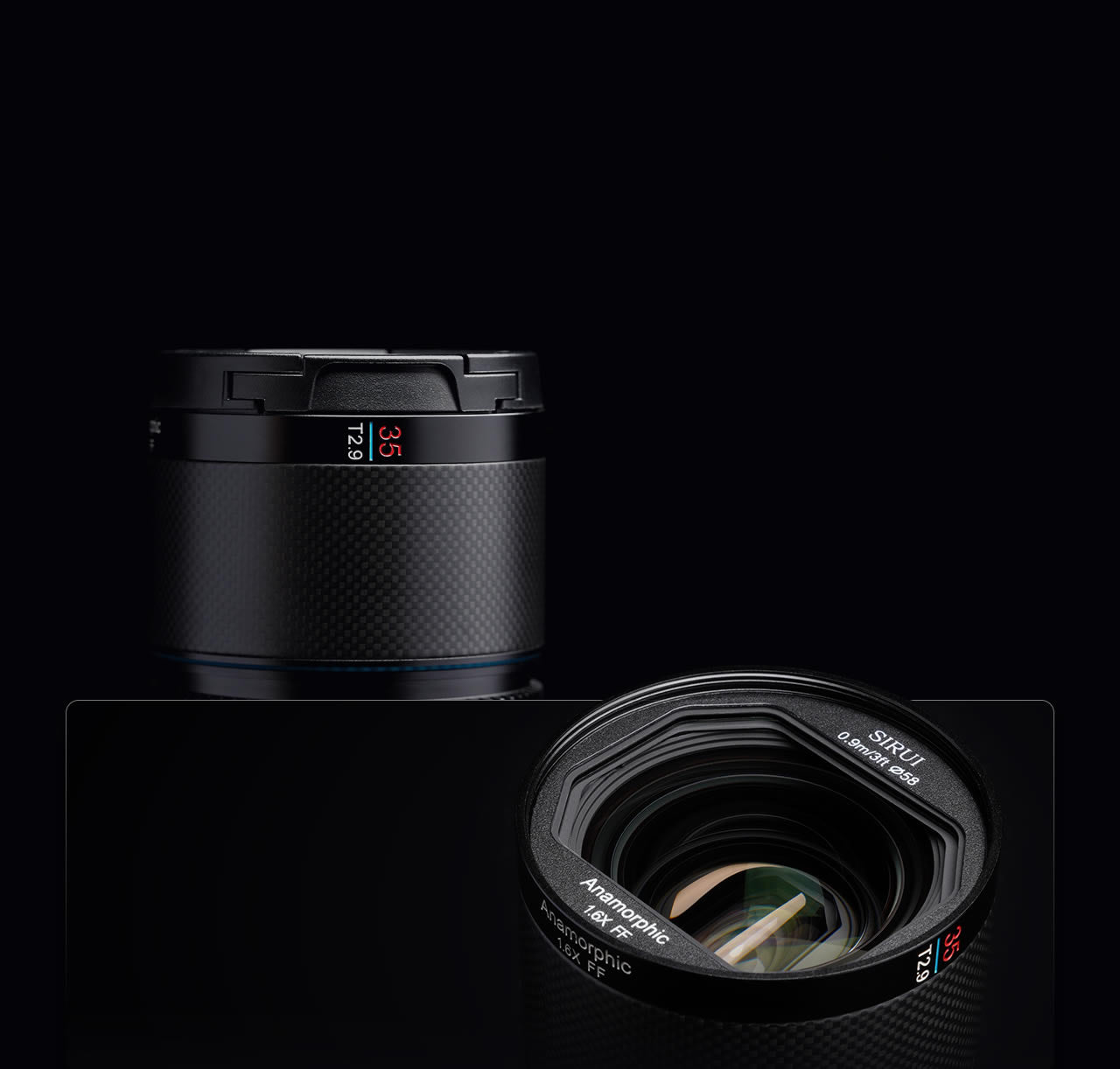 Carbon Fiber Front Barrel
Filter Thread:58mm

Rotation Angle of the Focus Ring:120°

Max Aperture:T2.9
Minimum Focusing
Distance:0.9m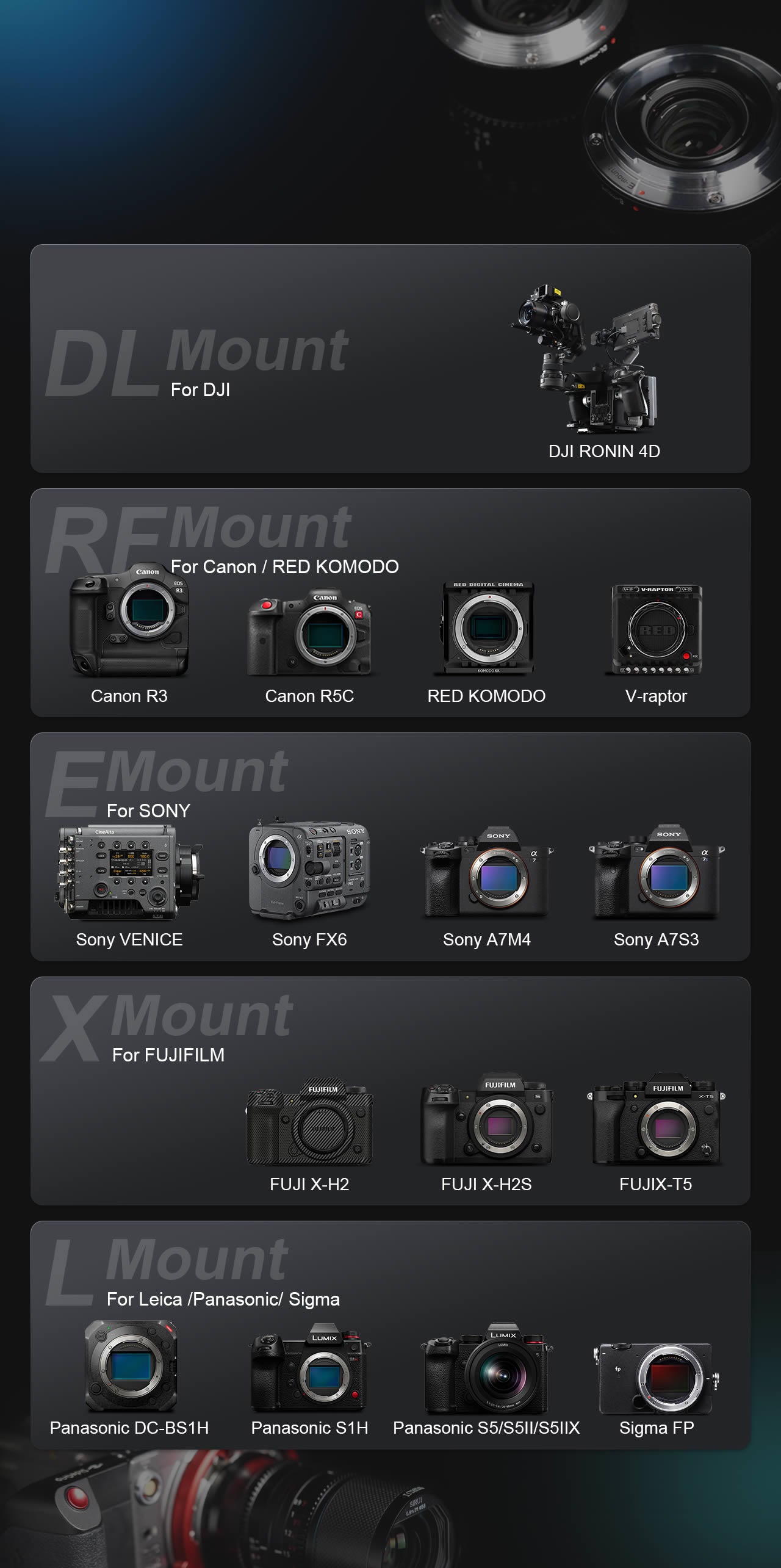 Ideal for creators who want a compact, lightweight lens that can handle a wide range of scenarios.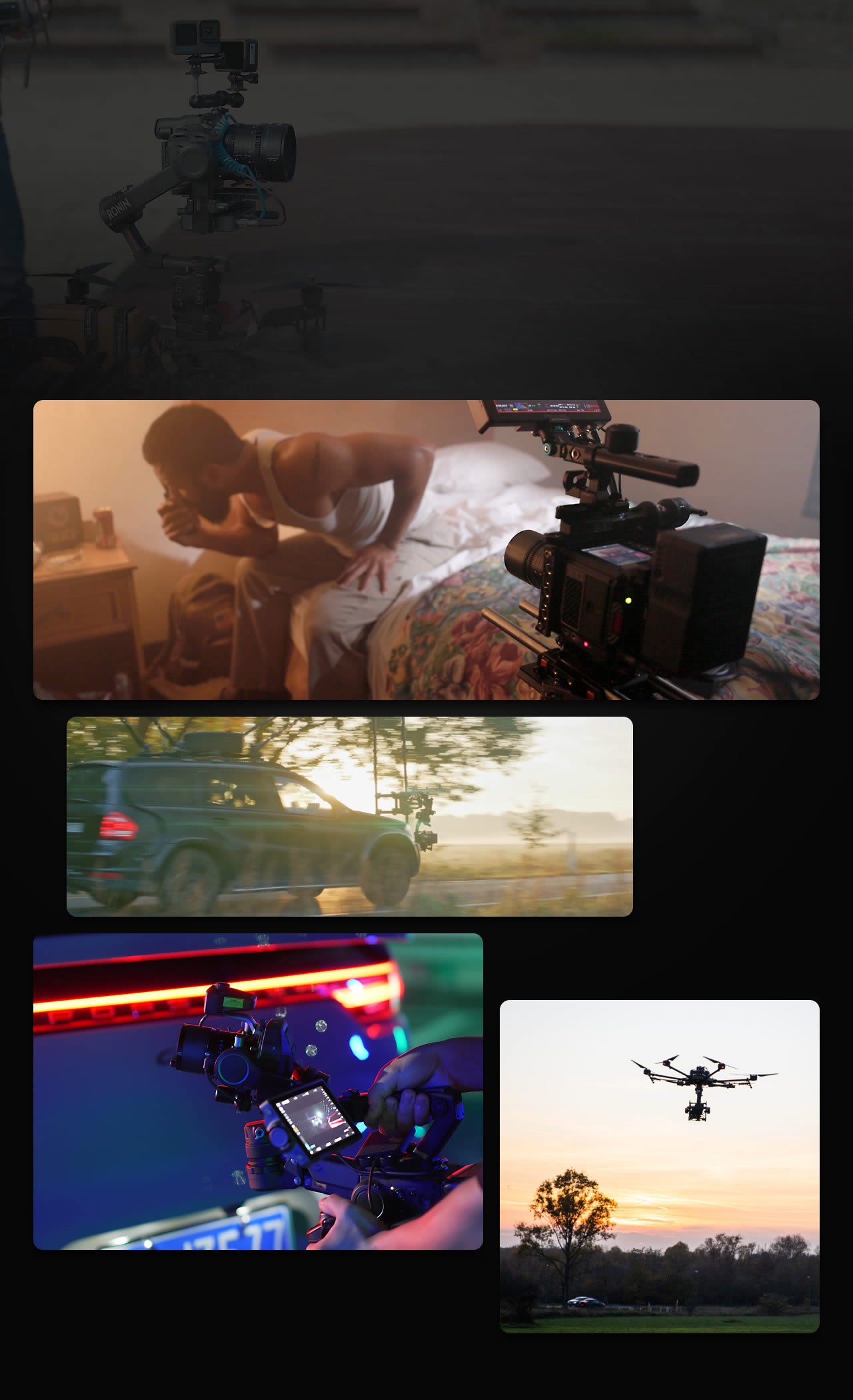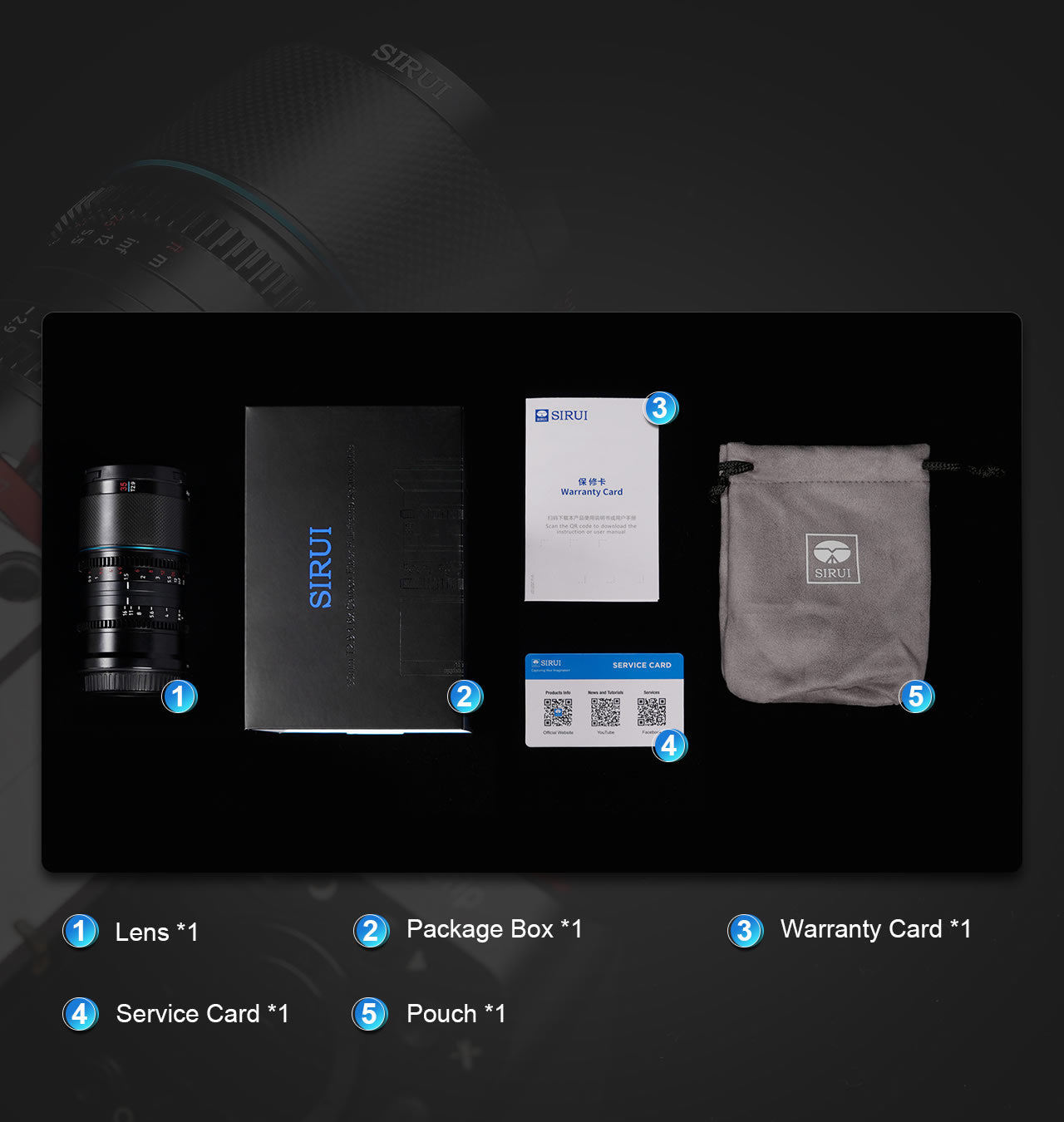 Why SIRUI Carbon fiber Anamorphic?