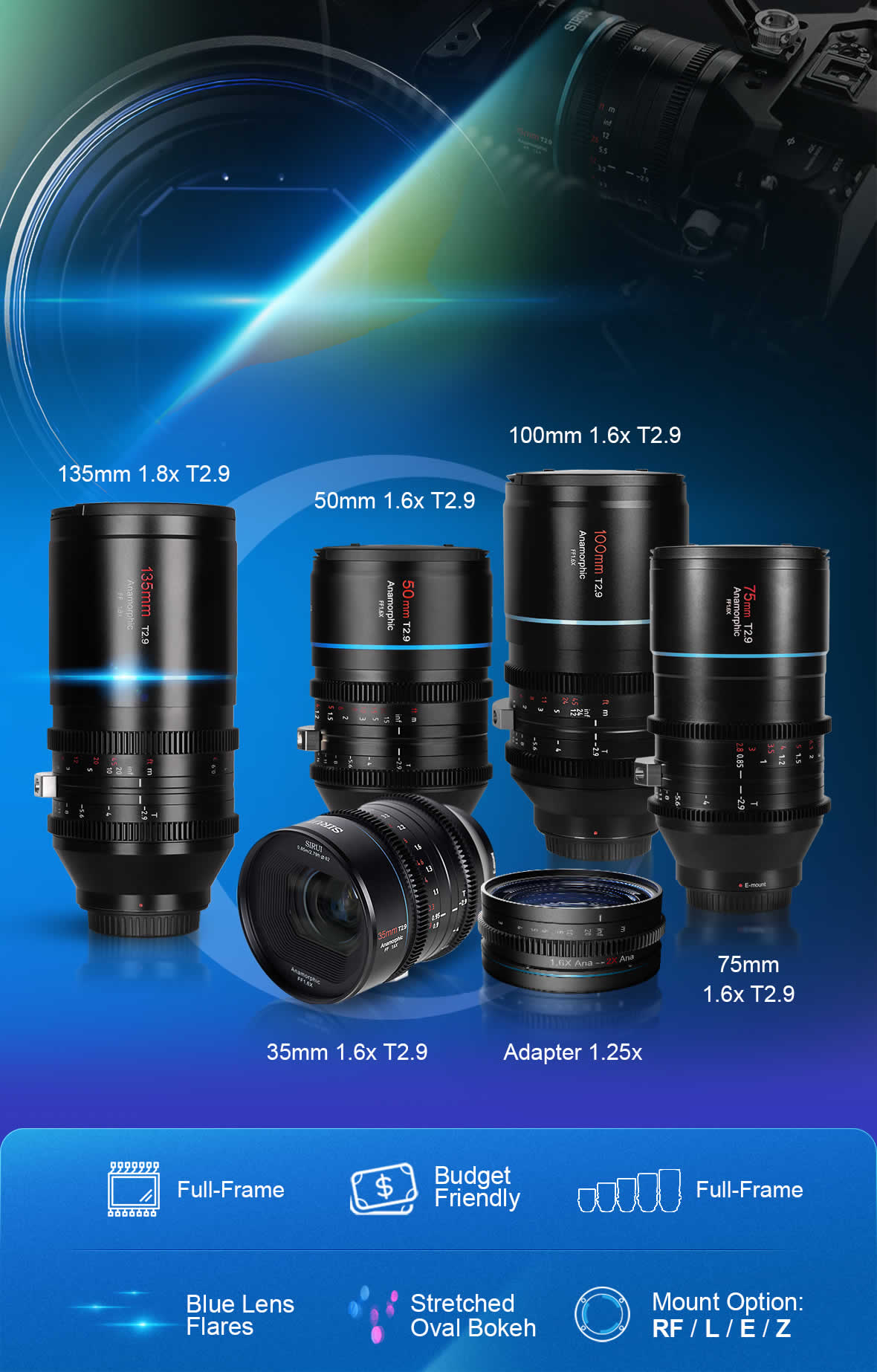 35mm T2.9 1.6x, 50mm T2.9 1.6x,75mm T2.9 1.6x
100mm T2.9 1.6x, 135mm T2.9 1.8x, 1.25x Adapter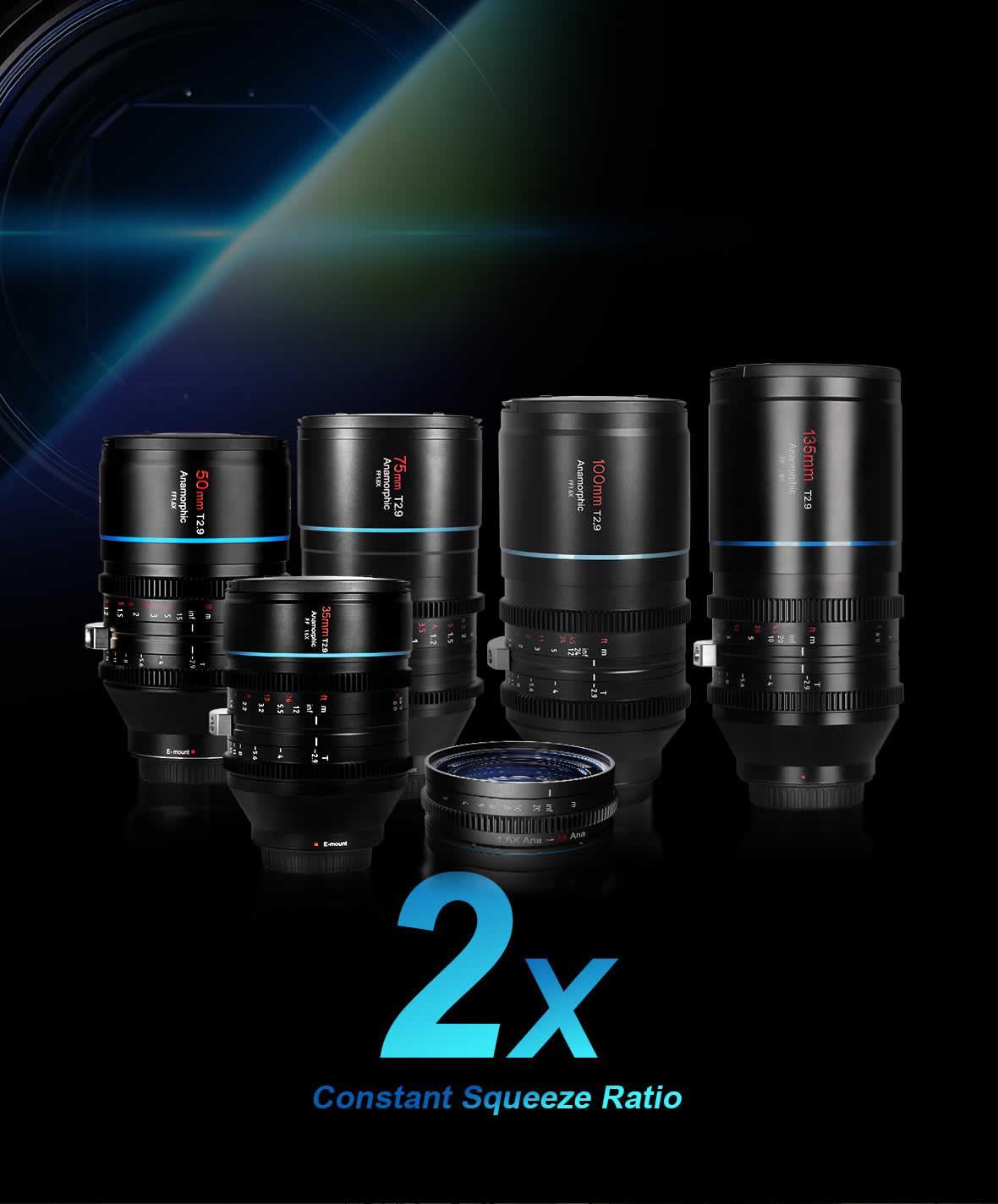 The SIRUI VENUS Full-Frame Anamorphic Lens Set includes a 35mm, 50mm, 75mm, 100mm, and 135mm lens. Featuring complete focal lengths, consistent look and feel, 2x squeezing capability, stunning image quality, and a relatively affordable price, this anamorphic kit is ideal for use in a wide variety of scenarios.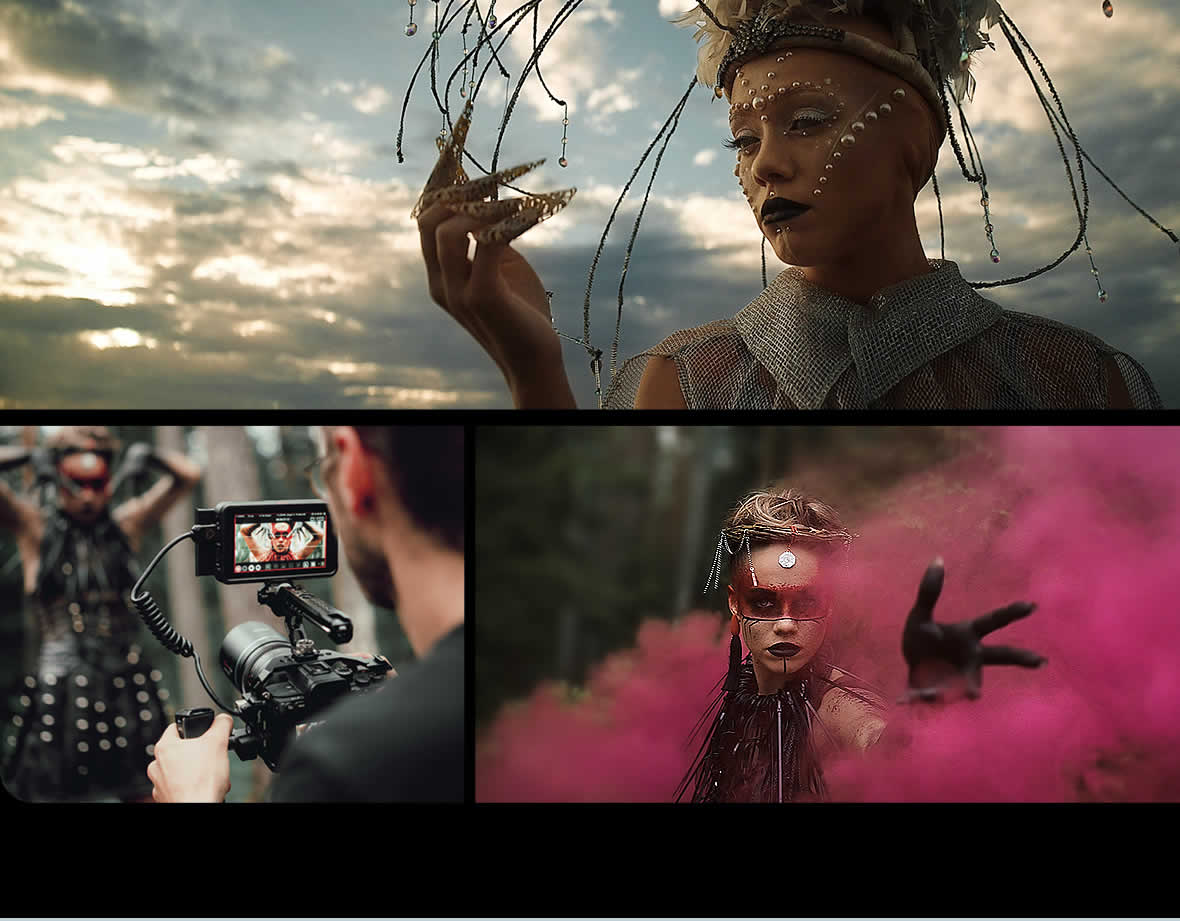 What is so special about this lens set?


Complete Focal lengths
Five commonly used focal lengths are included in this versatile lens set to tell a complete cinematic story from different perspectives.
35mm, 50mm, 75mm, 100mm, 135mm

35mm: 22mm FF Equivalent
35mm: offer a wide field of view and is ideal for indoor and landscape shooting.

50mm: 31mm FF Equivalent
50mm: ideal for landscapes, street photography, portraits and much more.

75mm: 47mm FF Equivalent
75mm: classic focal length for portraits.

100mm: 63mm FF Equivalent
100mm: produce shallow depth of field and stretched dreamy background, great for portraits,sports,weddings,and wildlife.

135mm: 75mm FF Equivalent
135mm: perform well optically with high sharpness and low distortion, great for portraits, landscapes, products, etc.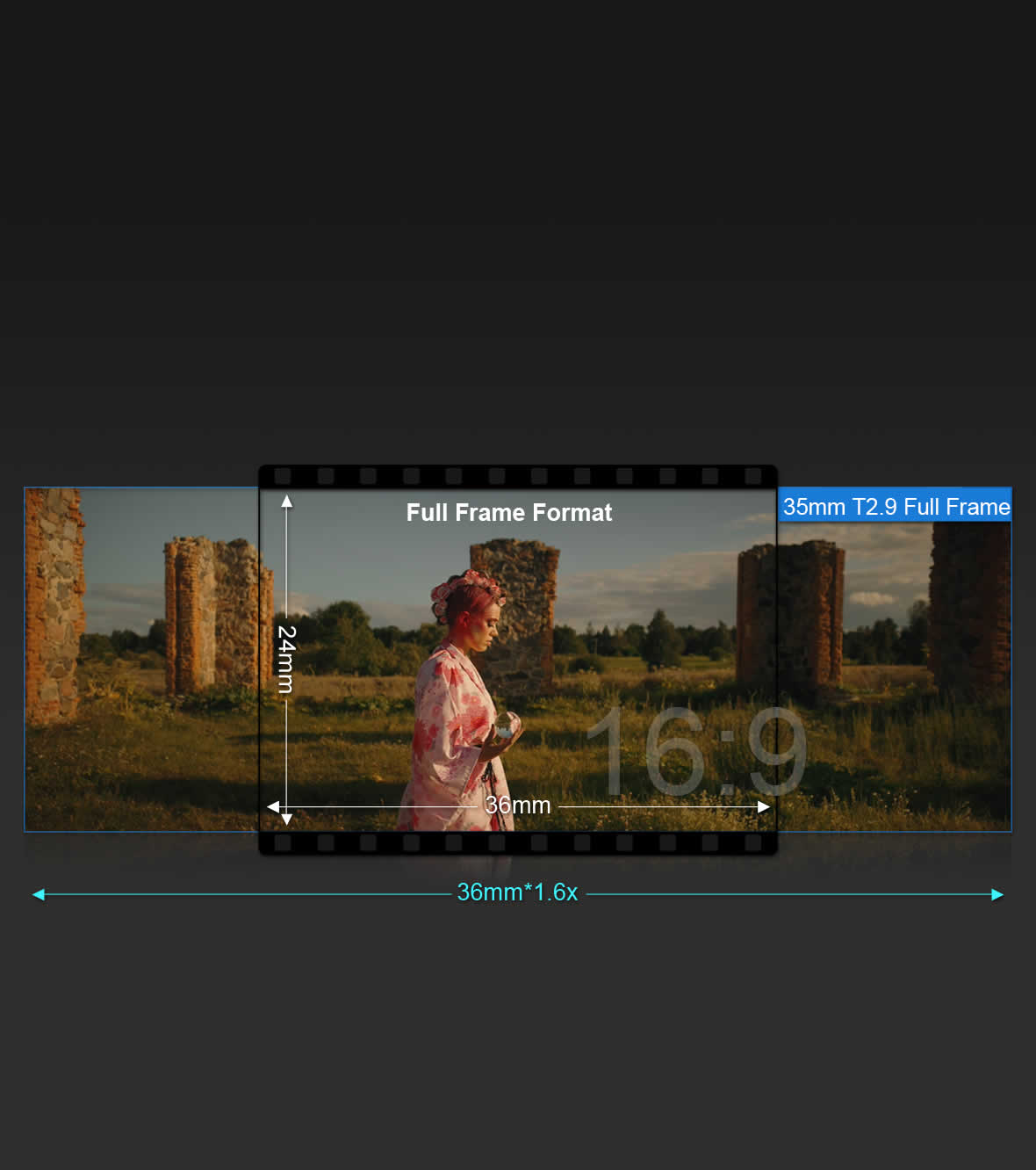 Full-Frame! High Squeeze!
All members of this lens set except for the 135mm see 1.6x more on the horizontal with prominent anamorphic characteristics, which are particularly suitable for high-end productions.
35mm T2.9 - More Information
The 135mm lens, with a higher squeeze factor of 1.8x, produces a more pronounced anamorphic look than its siblings and is particularly good for portraits and close-ups.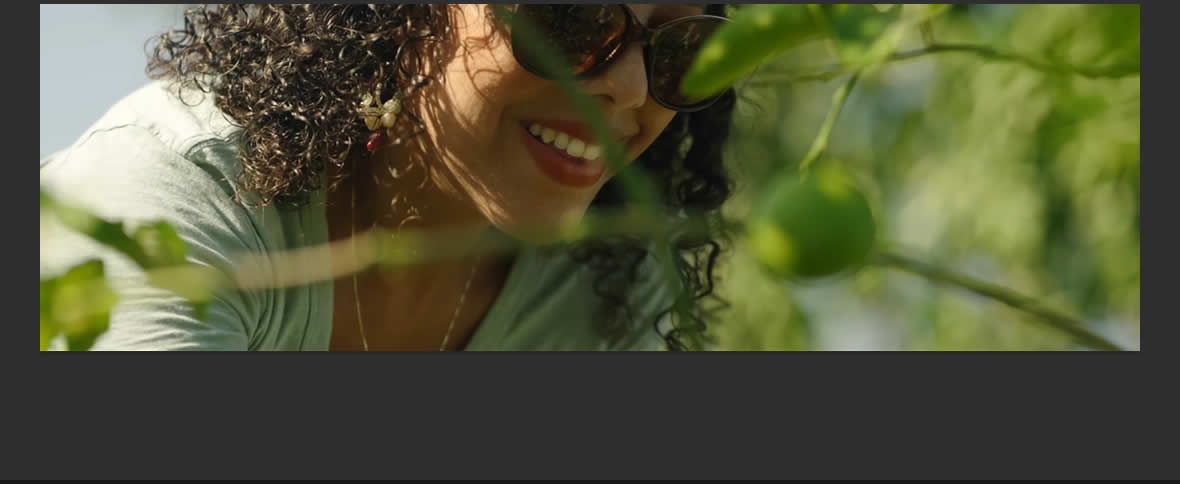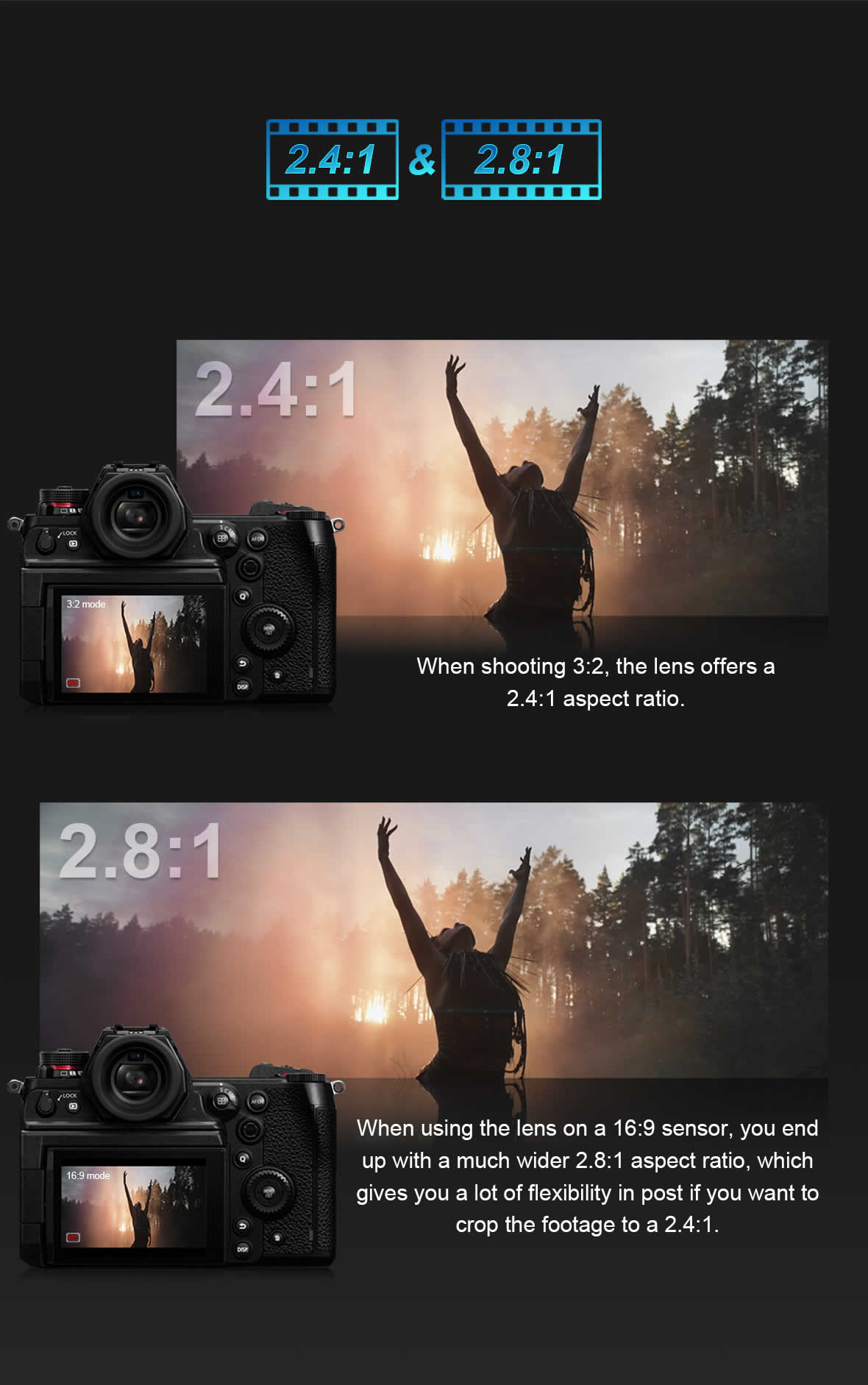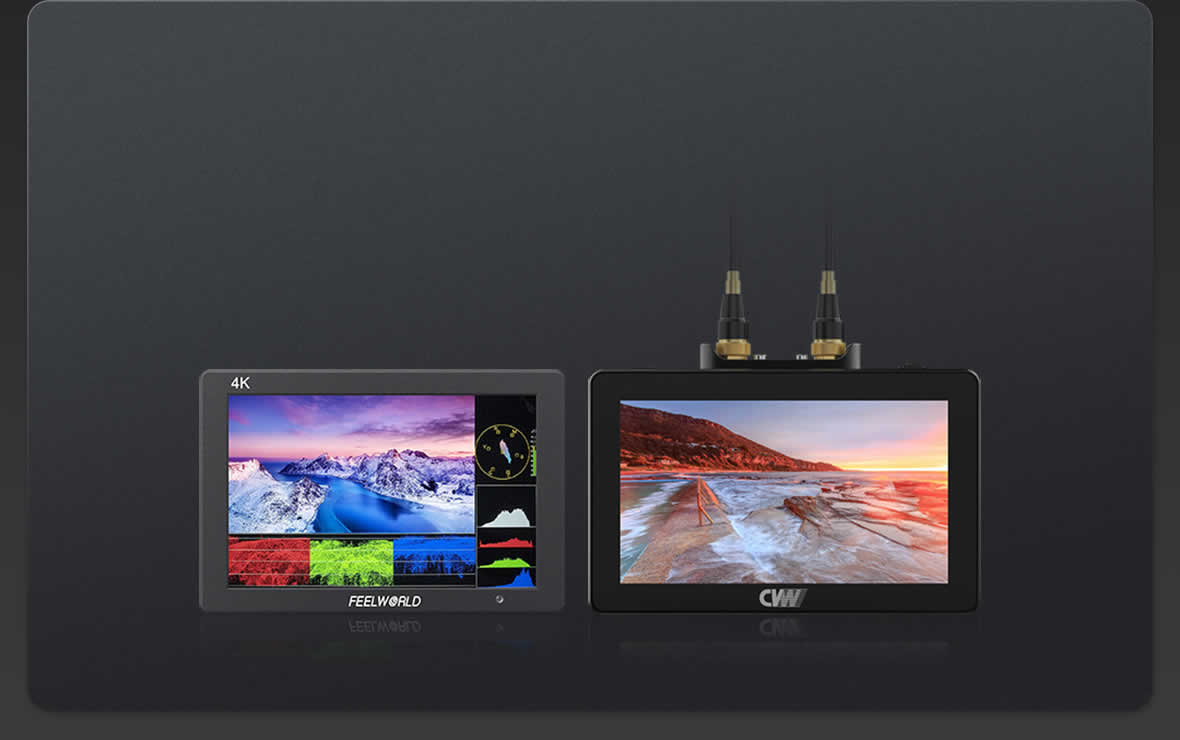 As the 1.6x squeeze becomes increasinglypopular, most monitors and cameras currently on the market have a 1.6x de-squeeze capability.
*The 135mm lens should be cropped a little bit to achieve the above aspect ratios.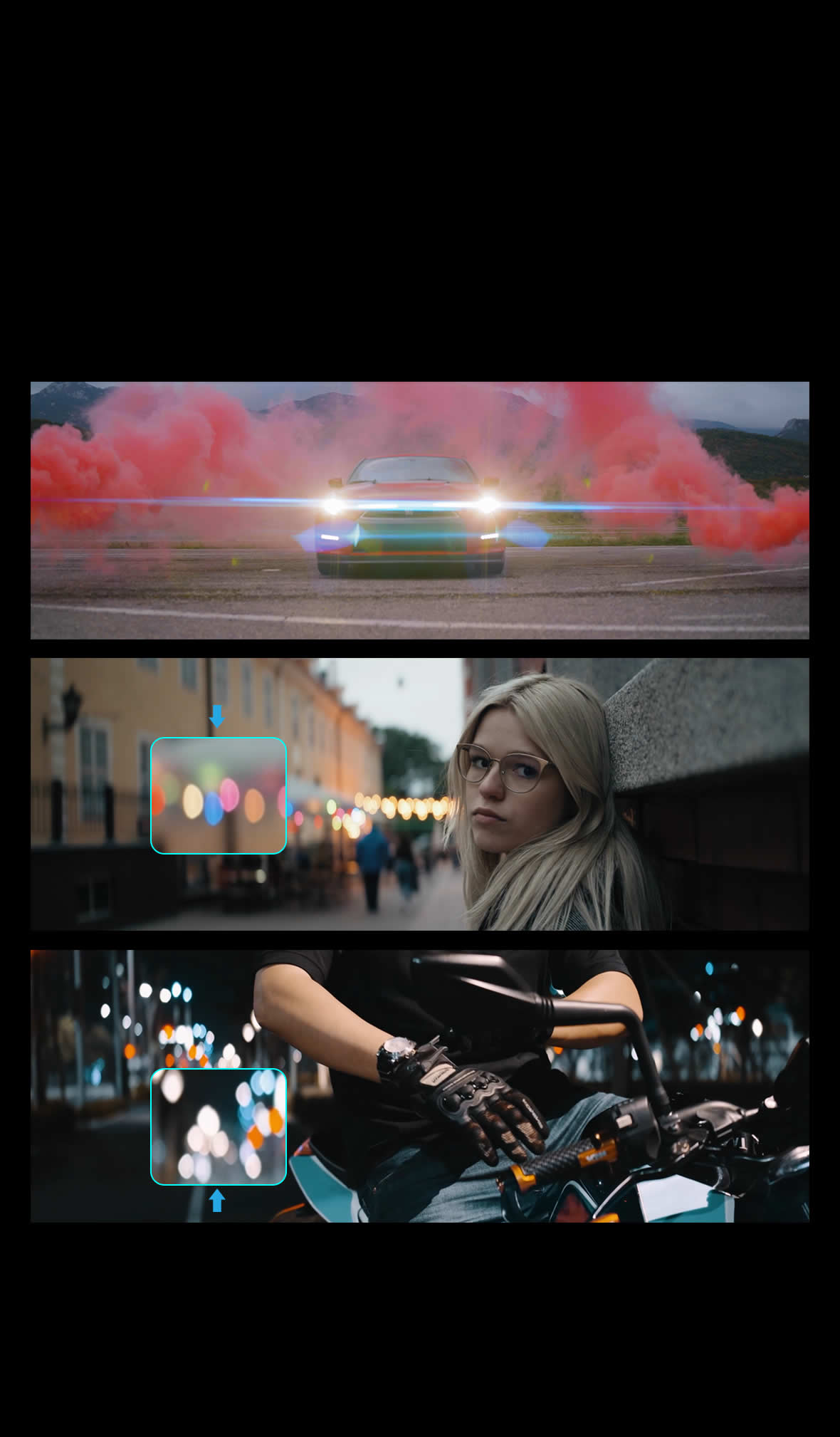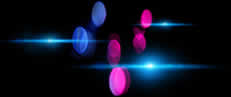 Cinematic Look
Hit the lens with a light source to create that cinematic blue lens flares.
Beautifully Compressed Images, Stretched Oval Bokeh, Clear Subject Separation, Unique Cinematic Aesthetic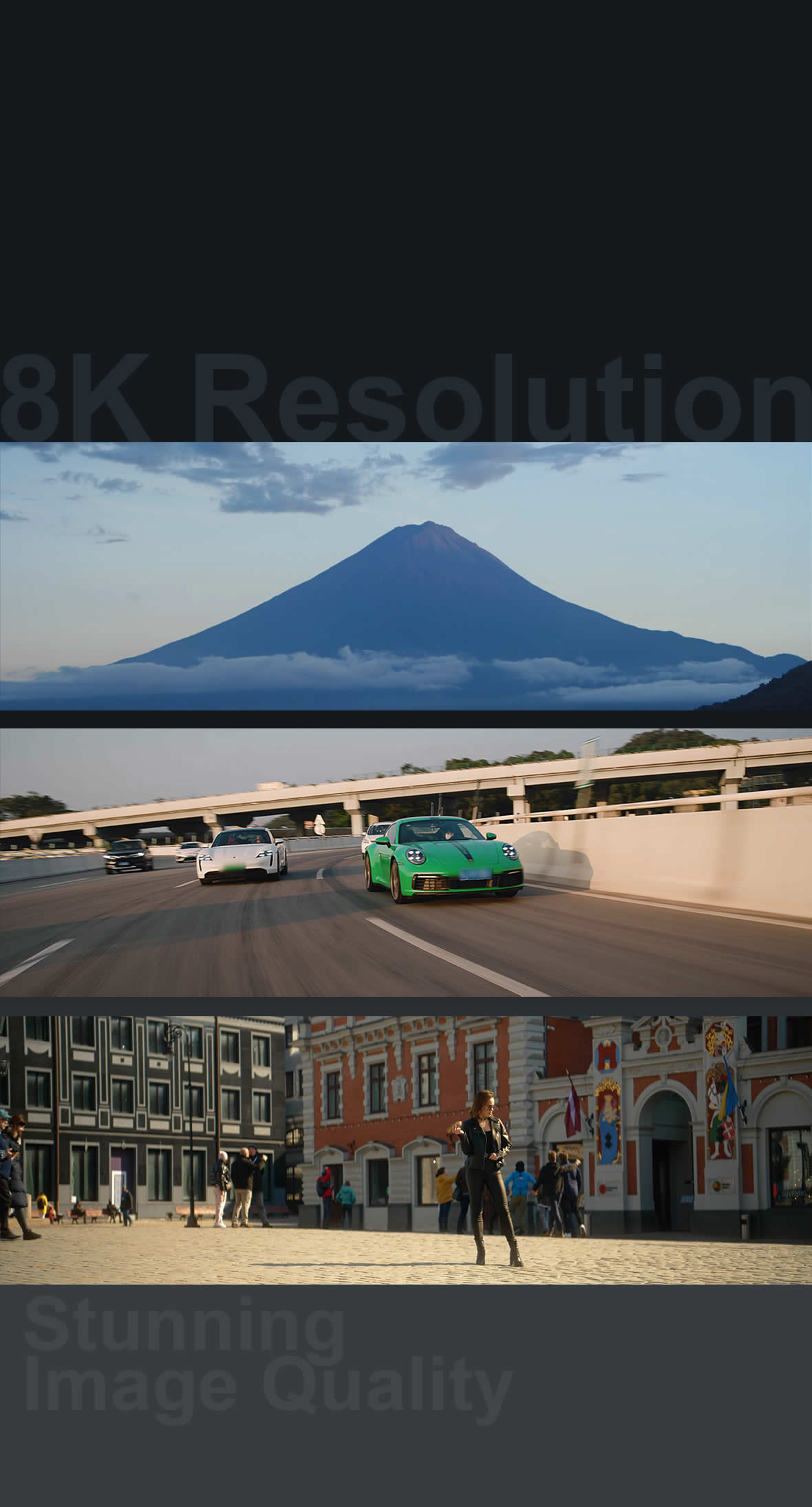 Matching Color Tones
8K Resolution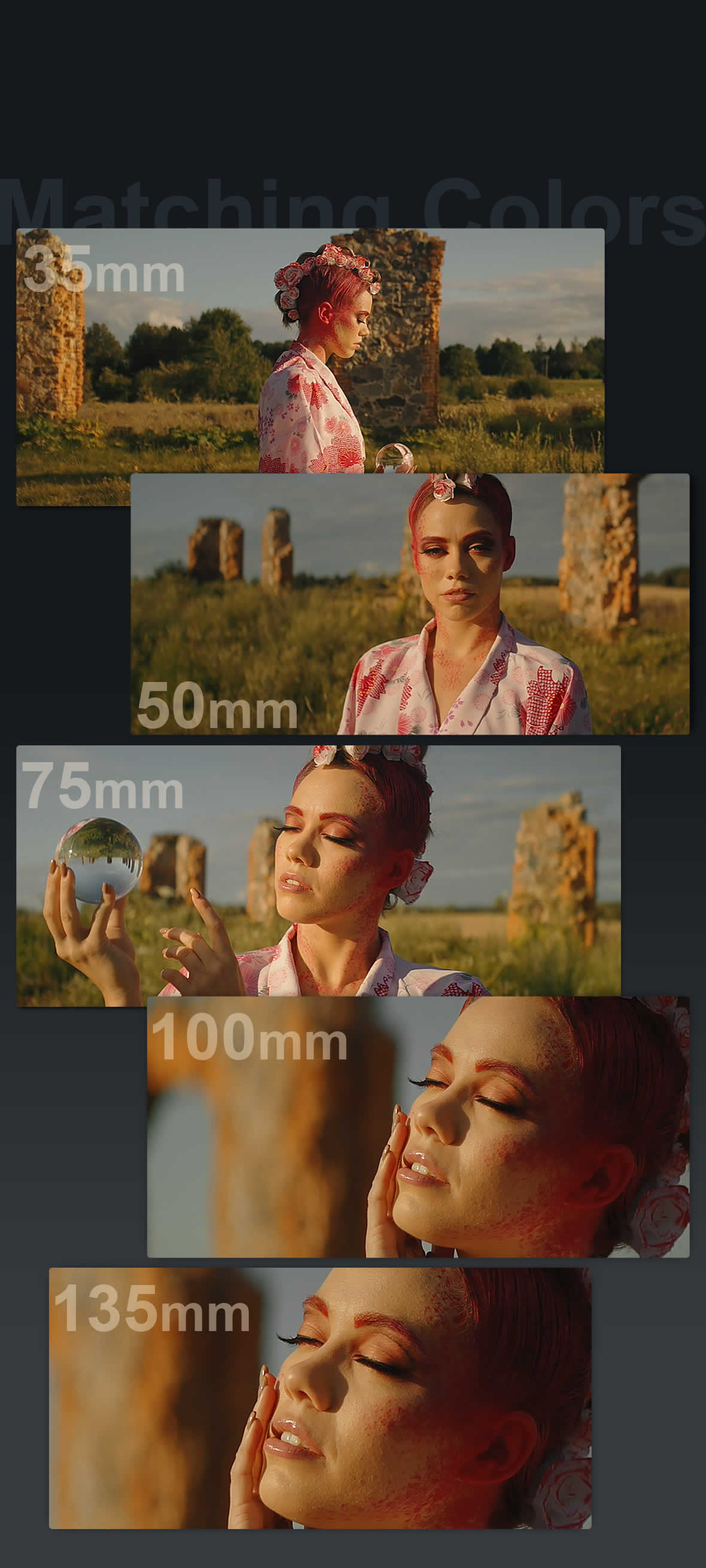 Matching Color Tones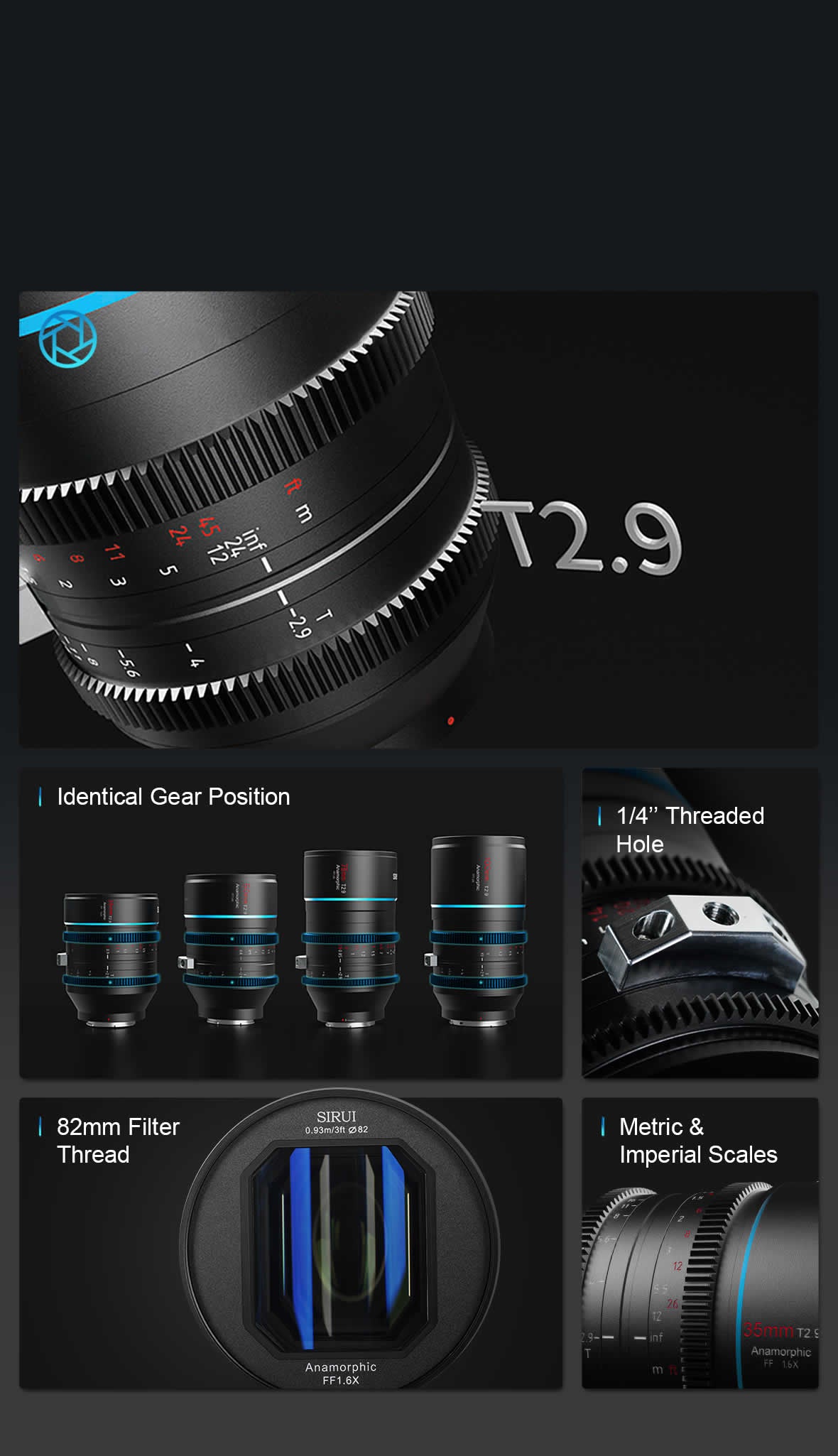 Uniform Barrel Construction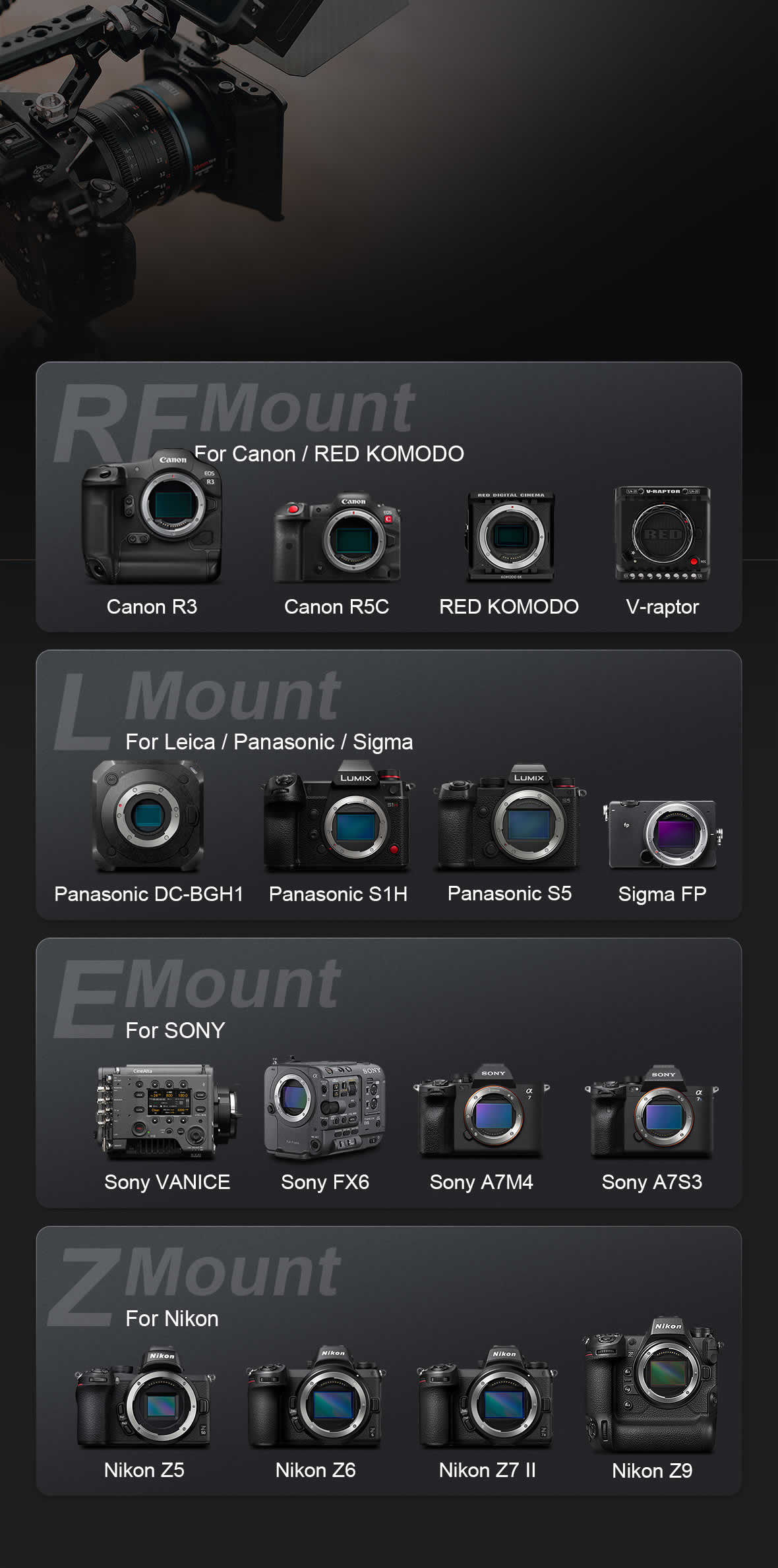 Mount Options
This lineup comes in RF, L, E, and Z-Mount,working perfectly on professional cinema cameras andpopular FF mirrorless cameras.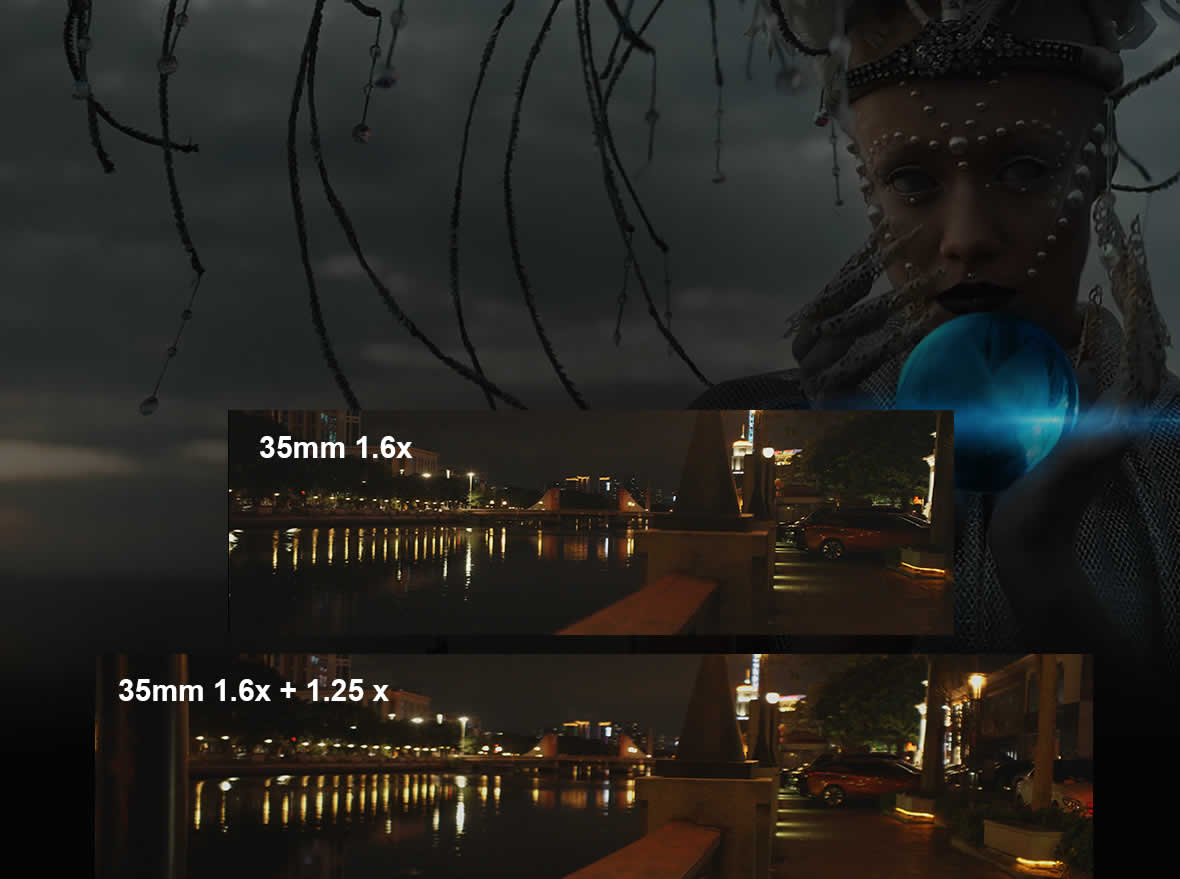 Screw the SIRUI 1.25x adapter onto the 1.6x anamorphic to achieve a 2x squeeze. With a higher squeeze comes more noticeable anamorphic characteristics, for example, the thinner bokeh and shallower depth of field.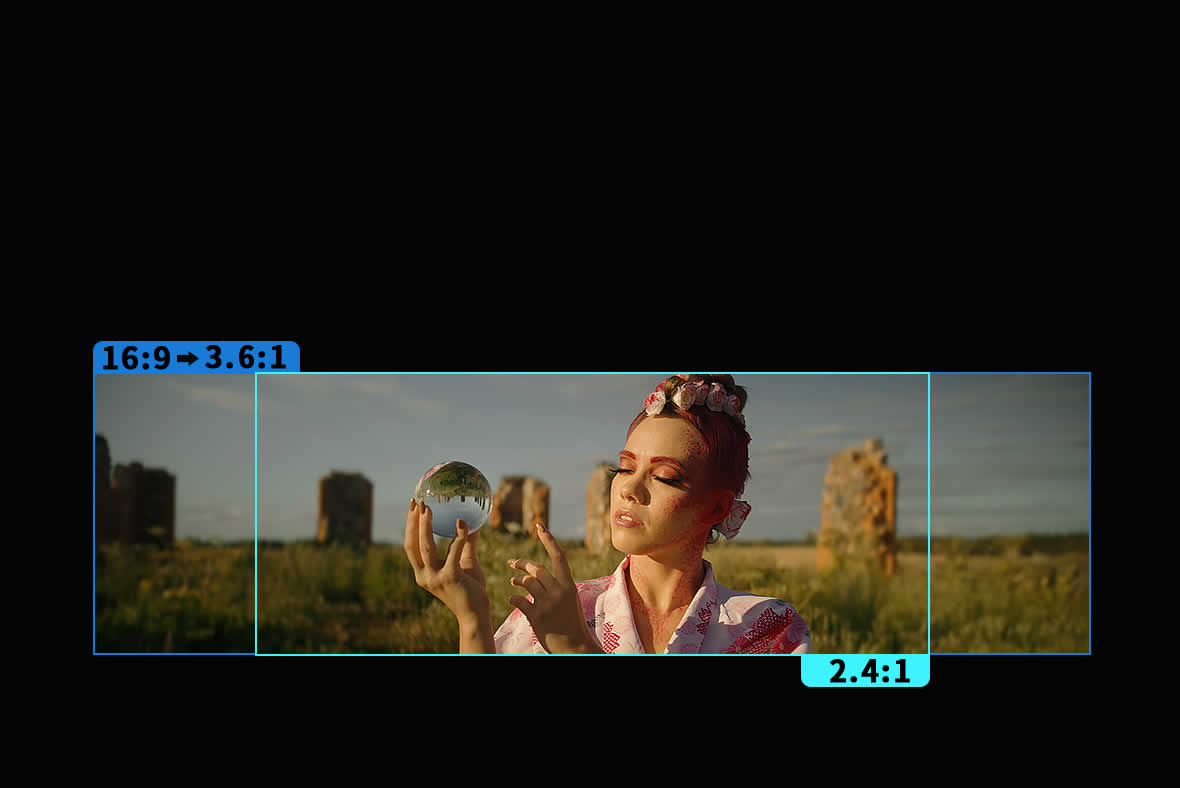 Flexible Reframing in Post
The 2x squeeze allows more information to be included into the frame, giving you more flexibility to reframe in post.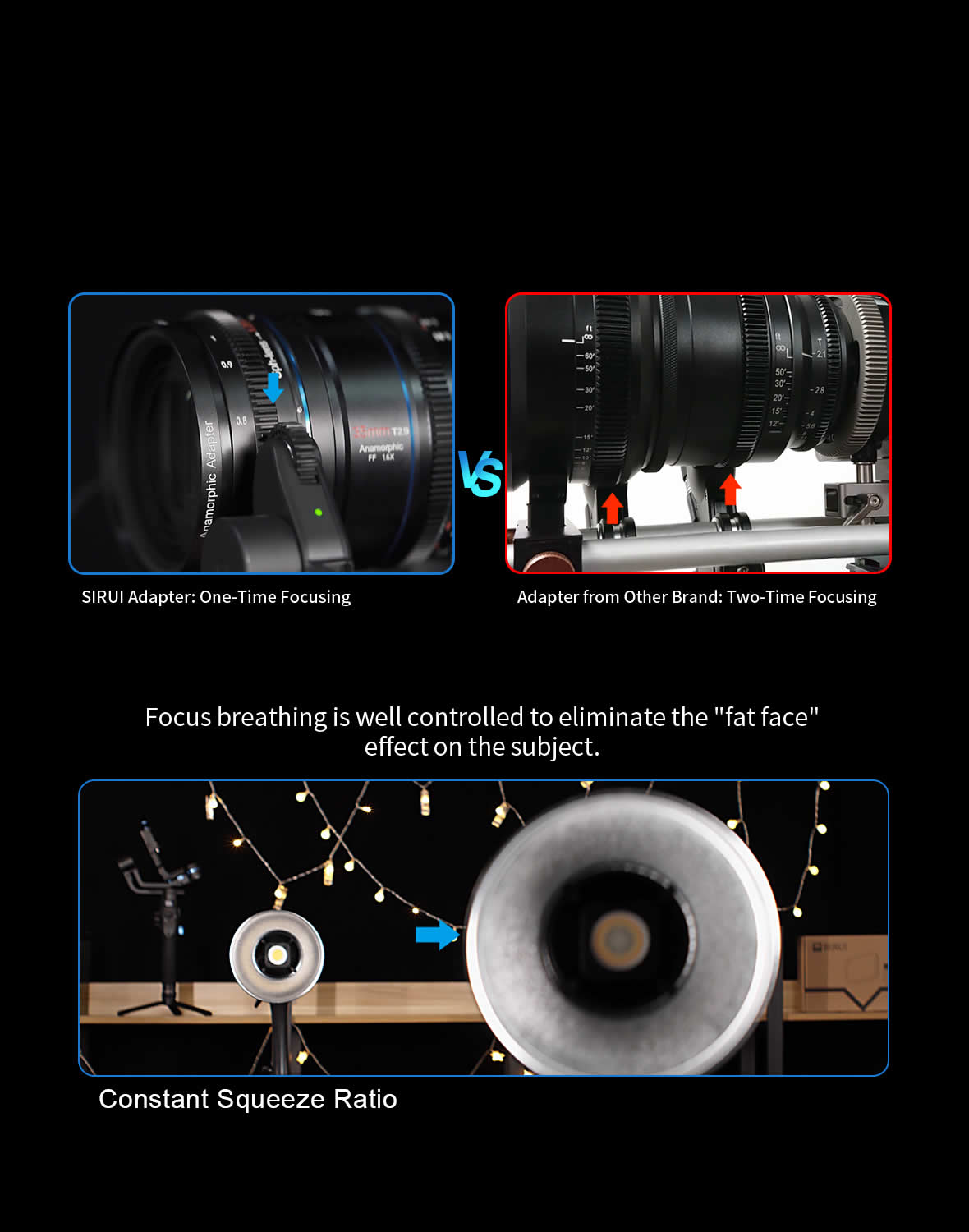 Set the base lens at infinity and use only the adapter to focus.