SIRUI Pilot Series
Video Tripods Kit
CT04+CT5/GT04+GT5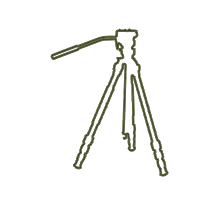 Strong & Stable
(Max. Load: 10kg)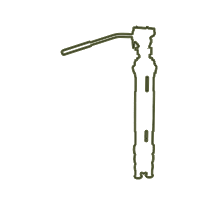 Portable & Compact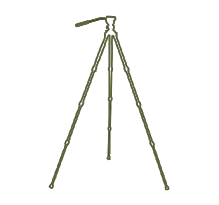 Flexible Height Adjustment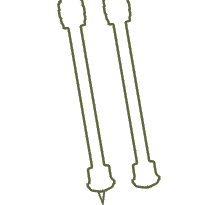 Rubber Pad Metal Spikes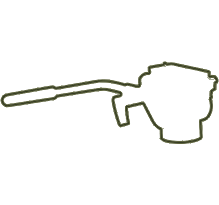 Fluid Video Head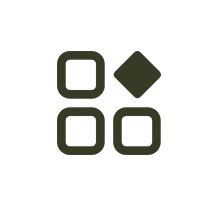 Accessories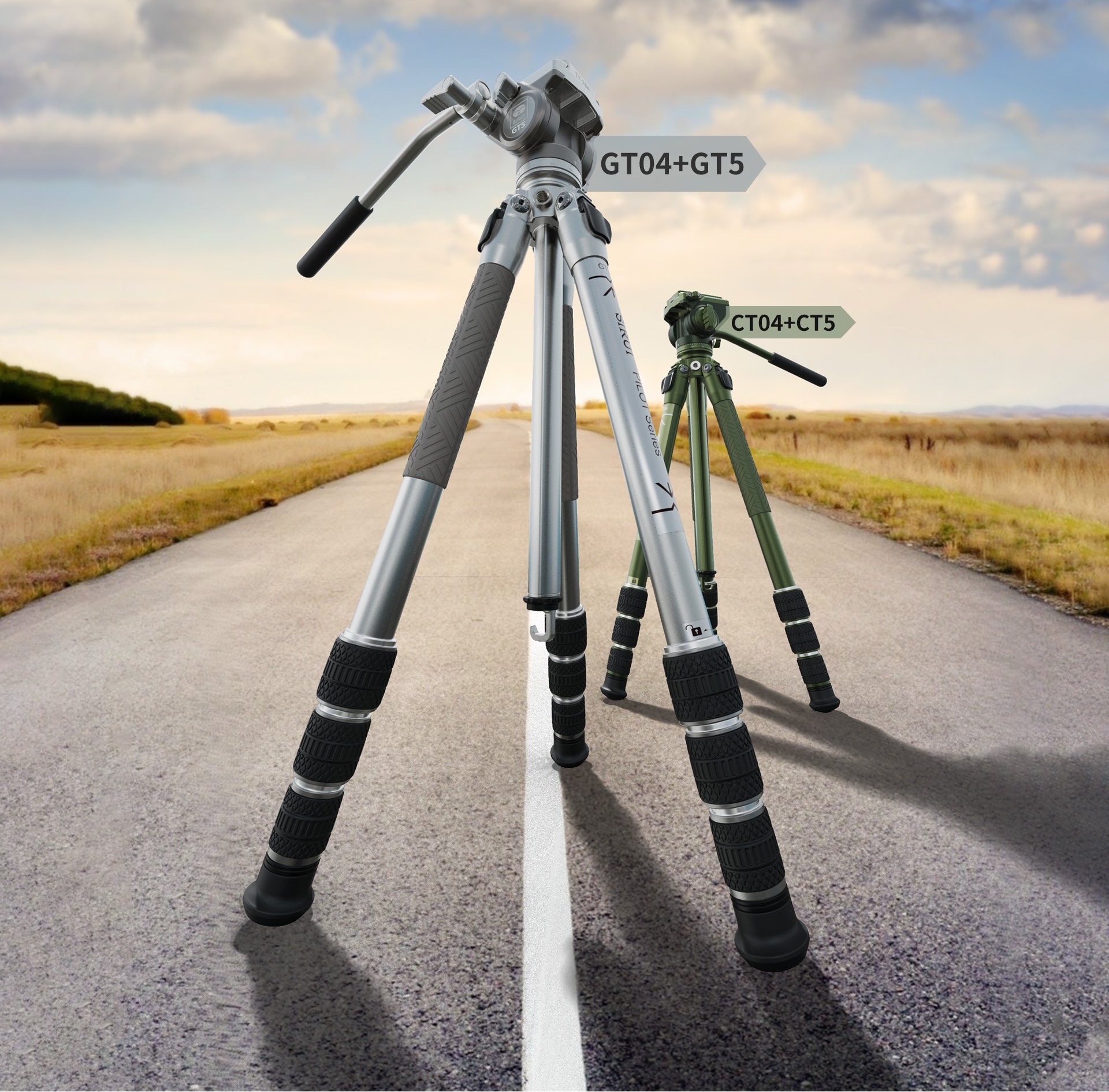 Strong & Stable
Strong aluminum alloy construction tripods
provide great stability during shooting.
Max. Load: 10kg
Tripods Weight: 1.2kg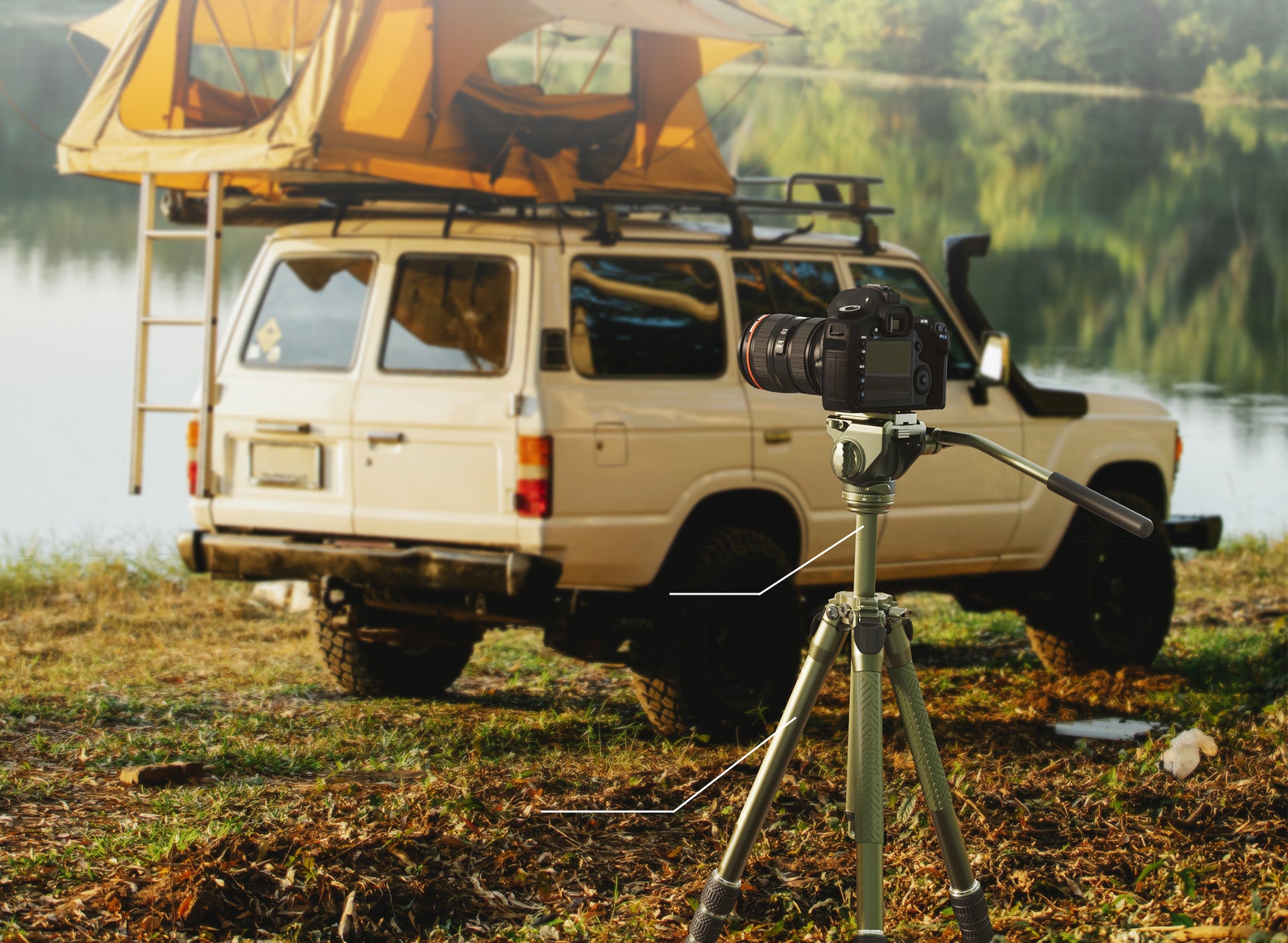 1/4"-20 or 3/8"-16
Self-Adaptive Thread
Press to switch between 1/4"-20 and 3/8"-16 threaded screw, which allows fast mounting different cameras.
1/4"-20 Screw
3/8"-16 Screw
Switch from 3/8"-16 to 1/4"-20 directly without insert nuts.
Pressing while rotating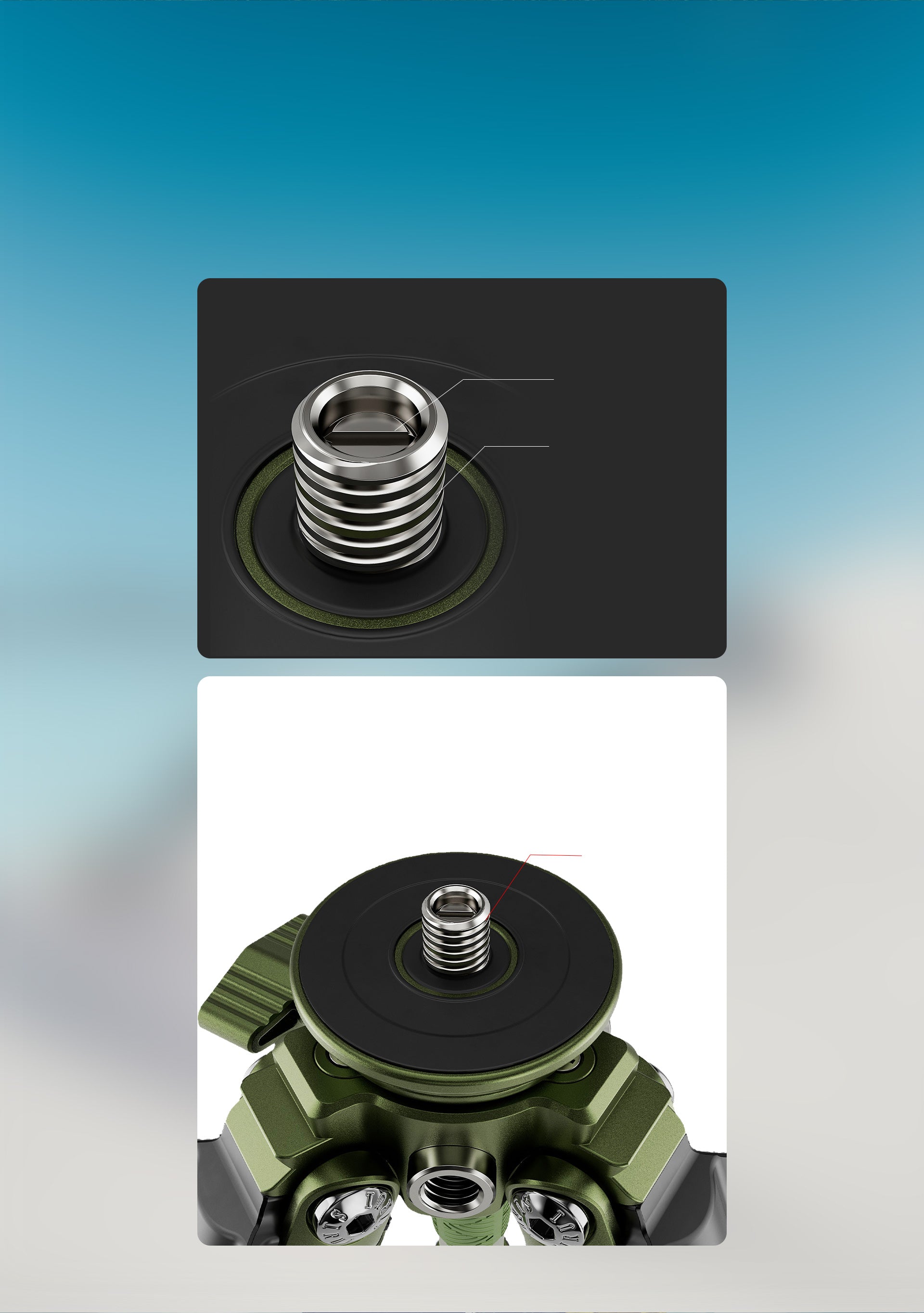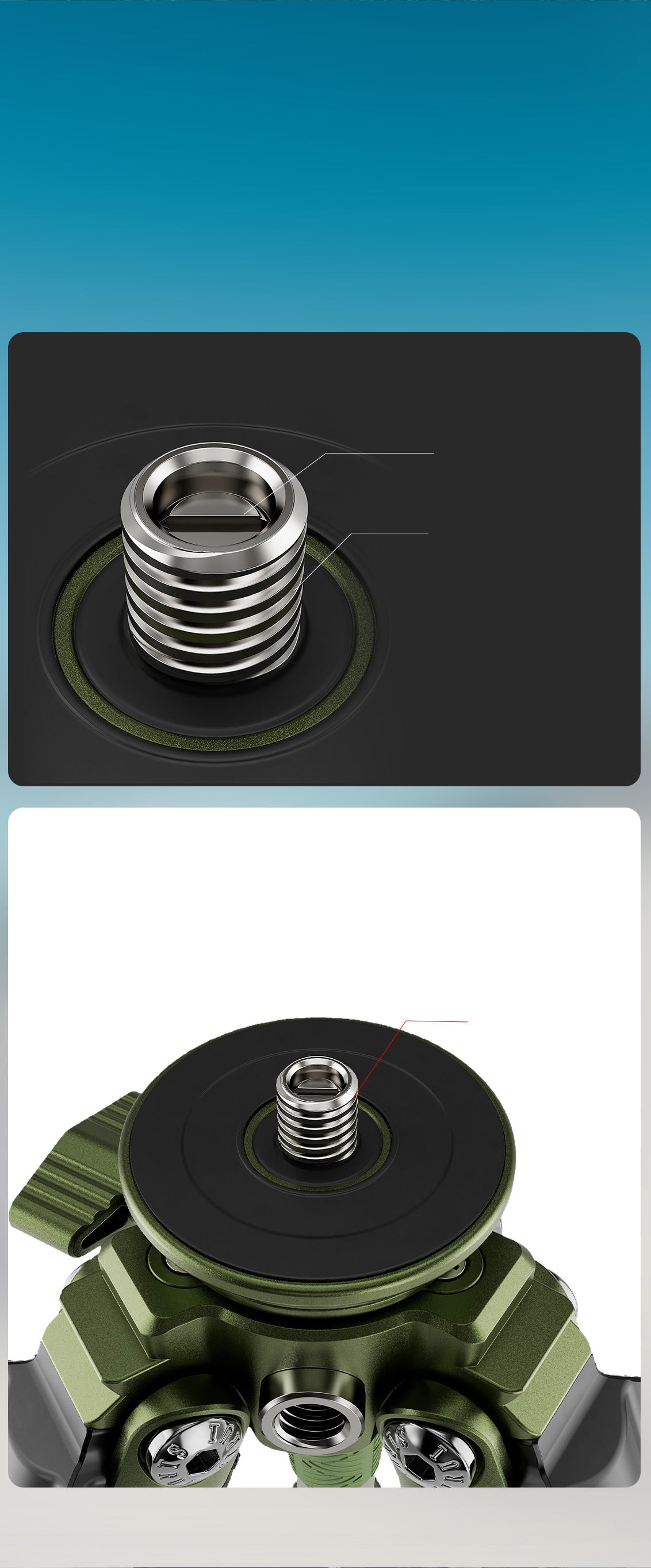 Portable & Compact
Compared with traditional round shape column, triangle center column is designed to make tripods more portable and compact.
CT04/GT04
Triangle Center Column
Traditional Round Shape Column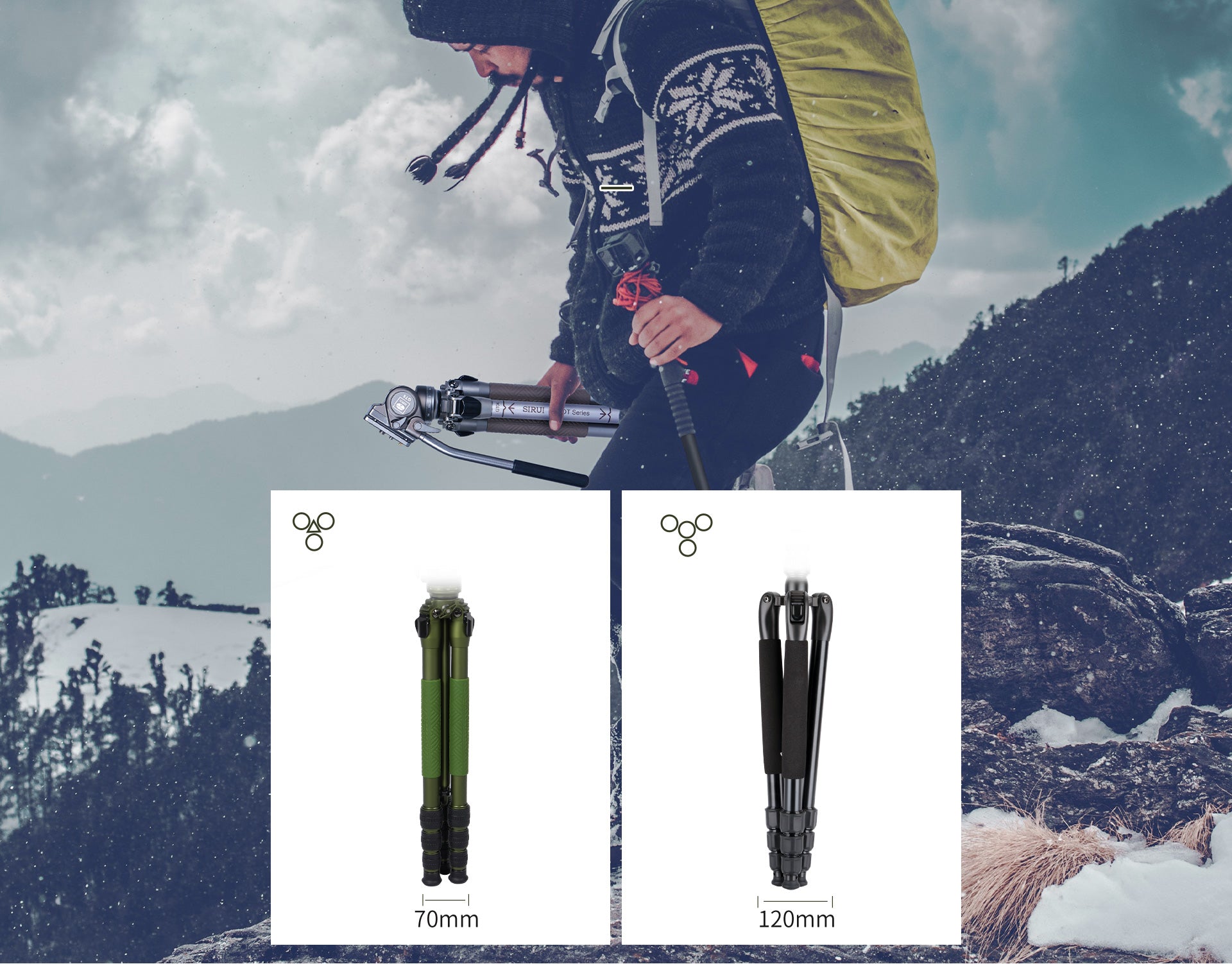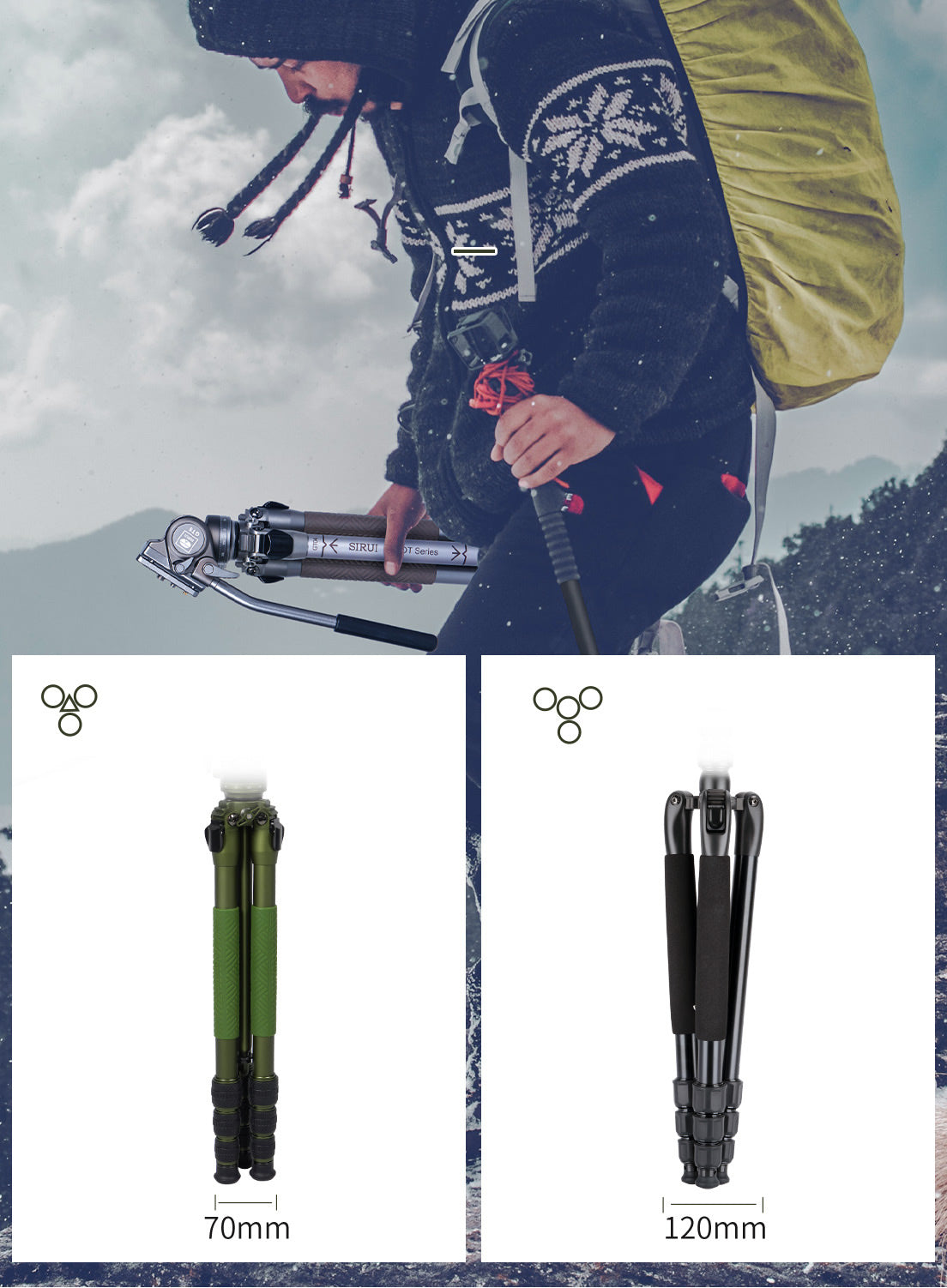 Flexible Height Adjustment
The center column is retractable for easy adjustment and can also be inverted to achieve ultra low or high angle shooting.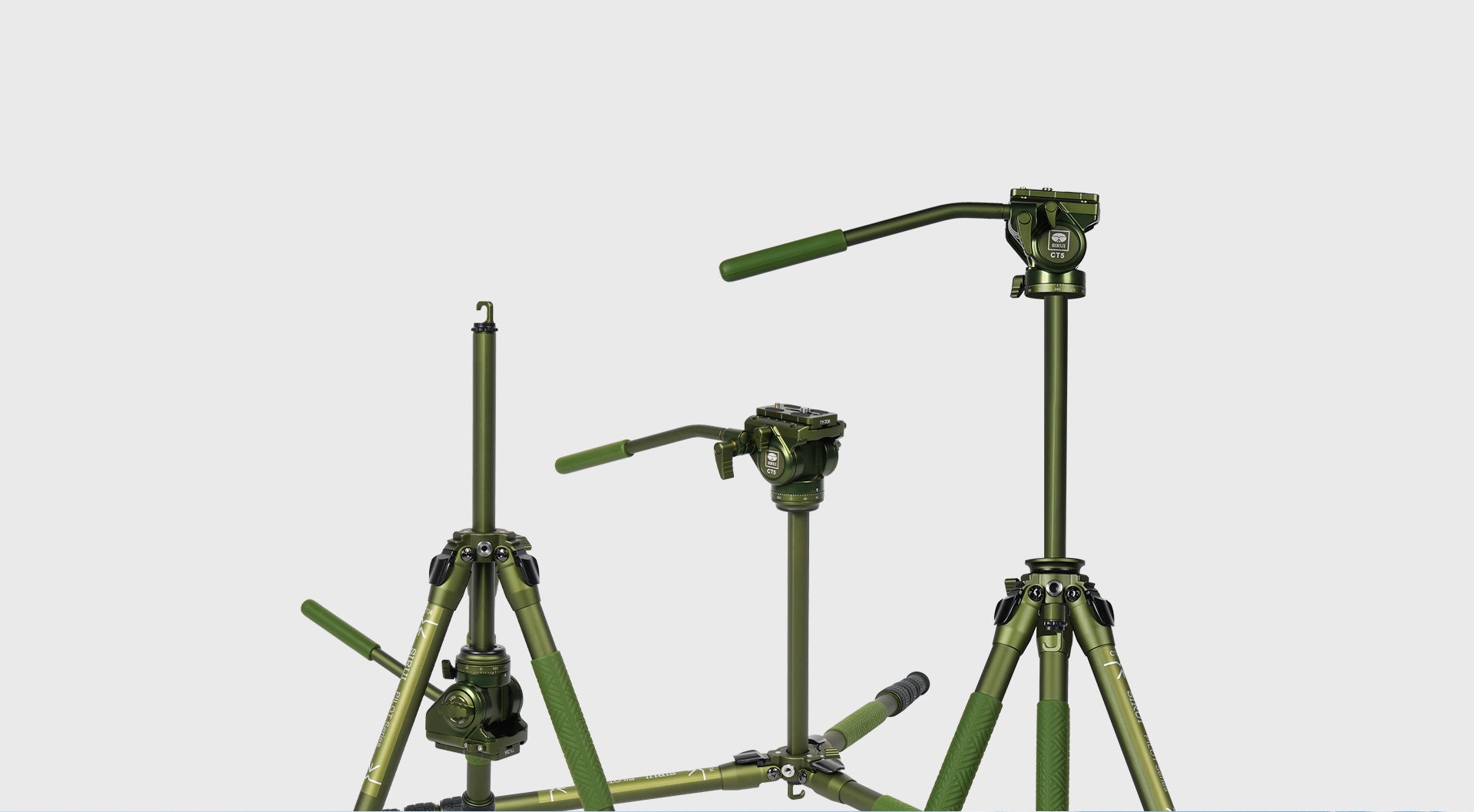 01.
Retractable Center Column
Kit Max Height
1483mm
Kit Min Height
163mm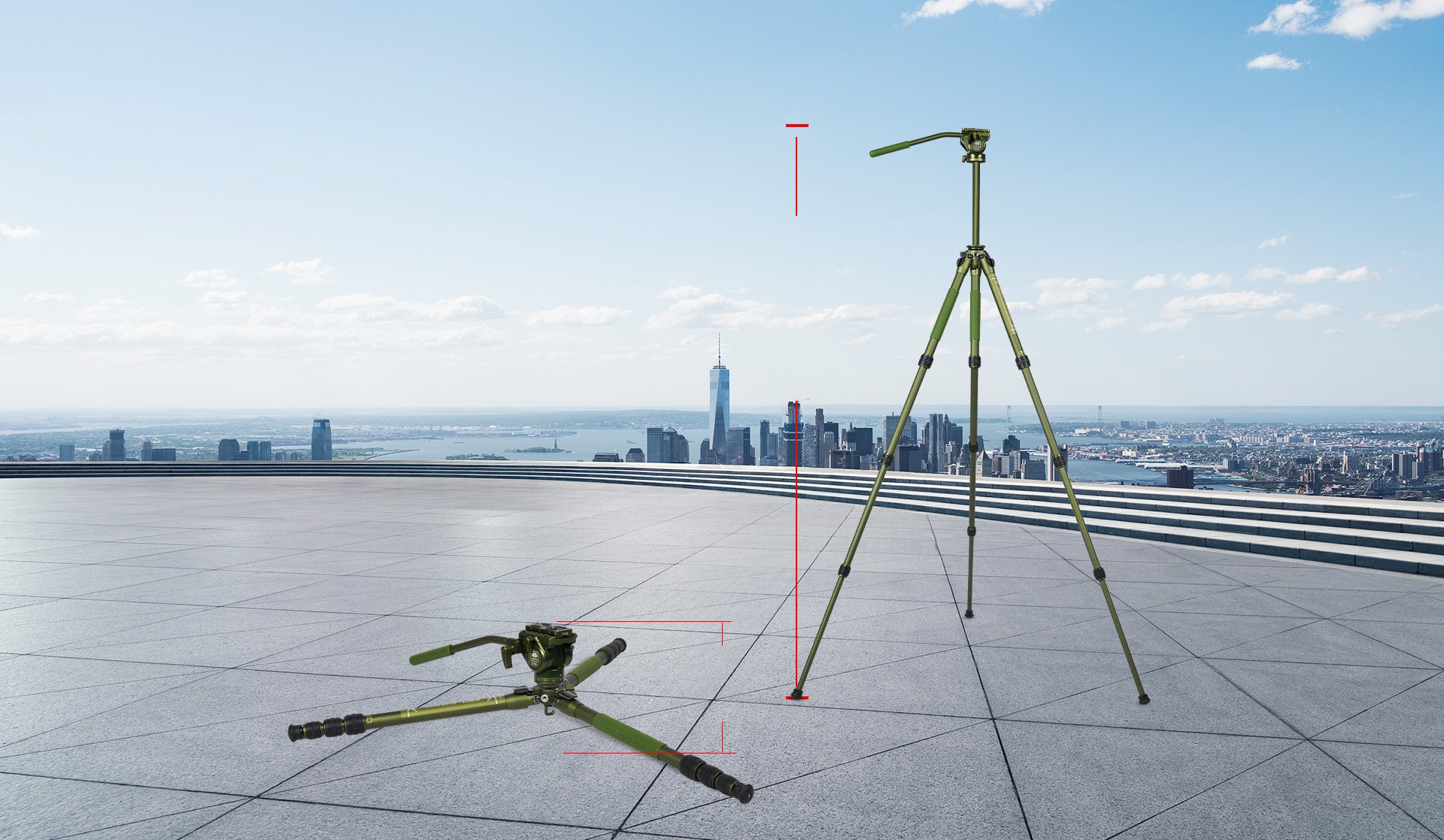 02.
Inverted
Center Column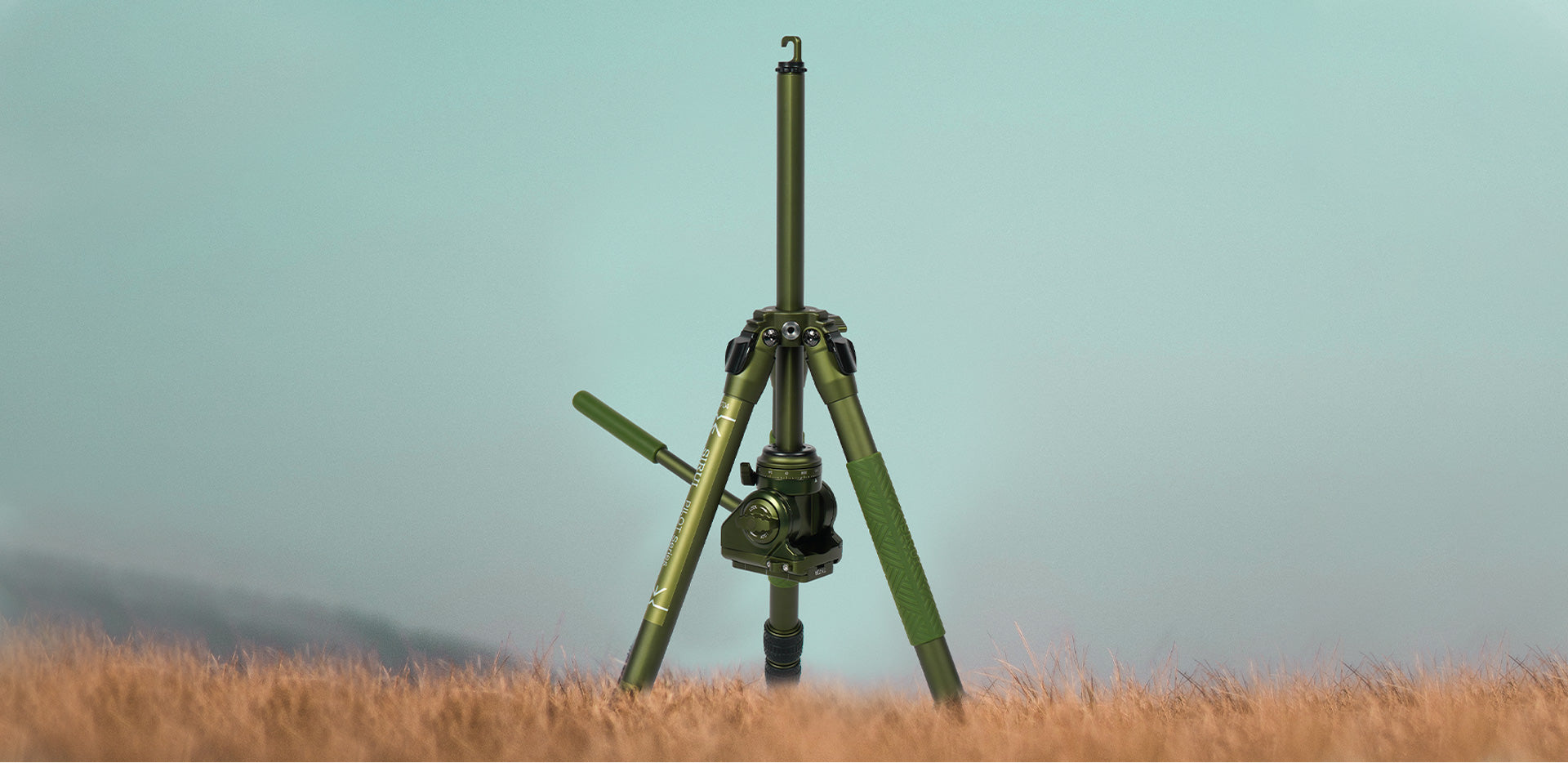 Unscrew the hook and remove the center column.
Invert it for ultra low angle shooting.
Loosen the hook
03.
Included Short Center Column
Gain much lower angle and more stable shooting experience.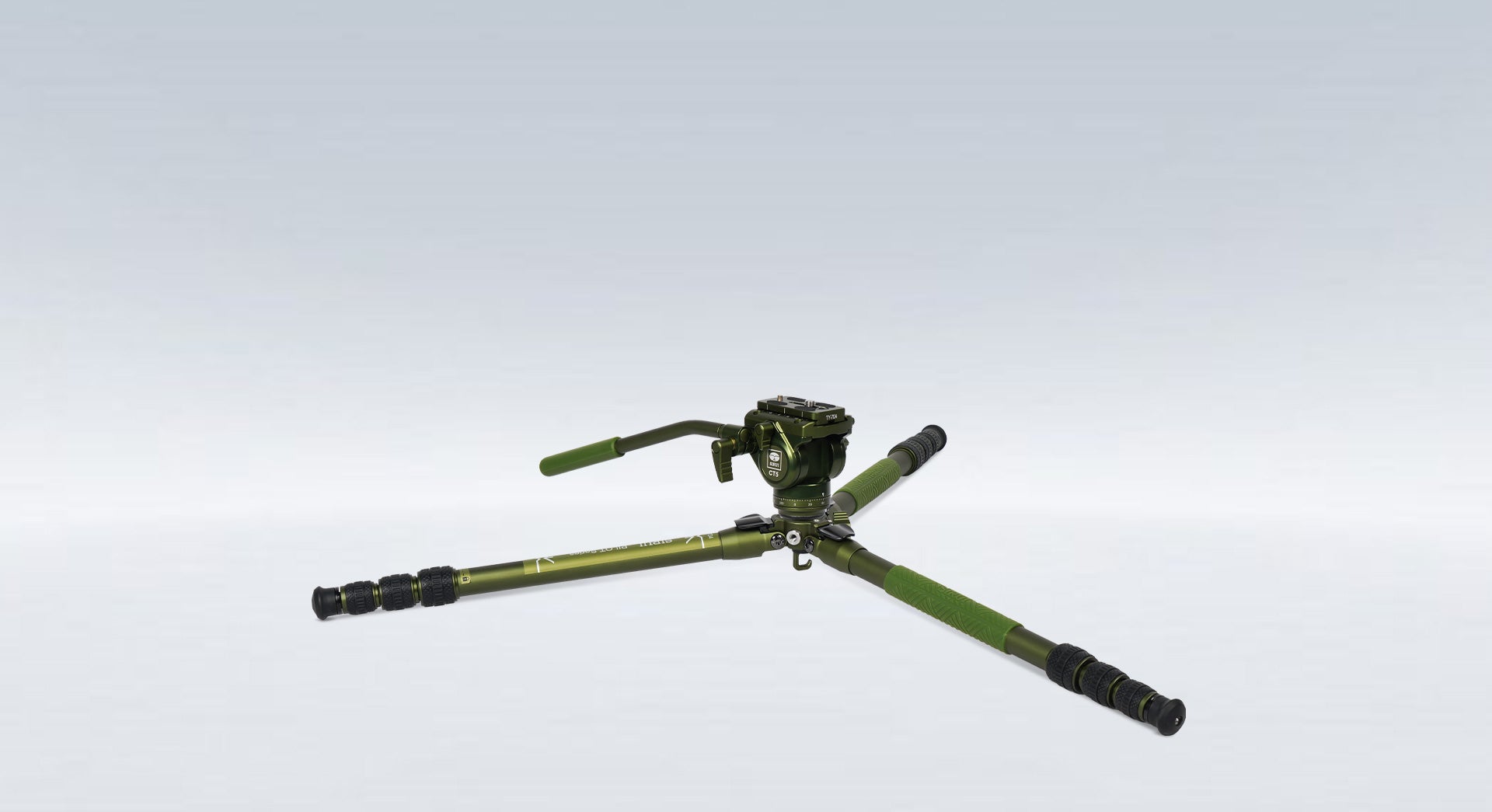 Multi-direction
Hook
Pull the center column locking knob to turn it 360° in locking state.
Hang a backpack on the hook to increase stability of the tripod.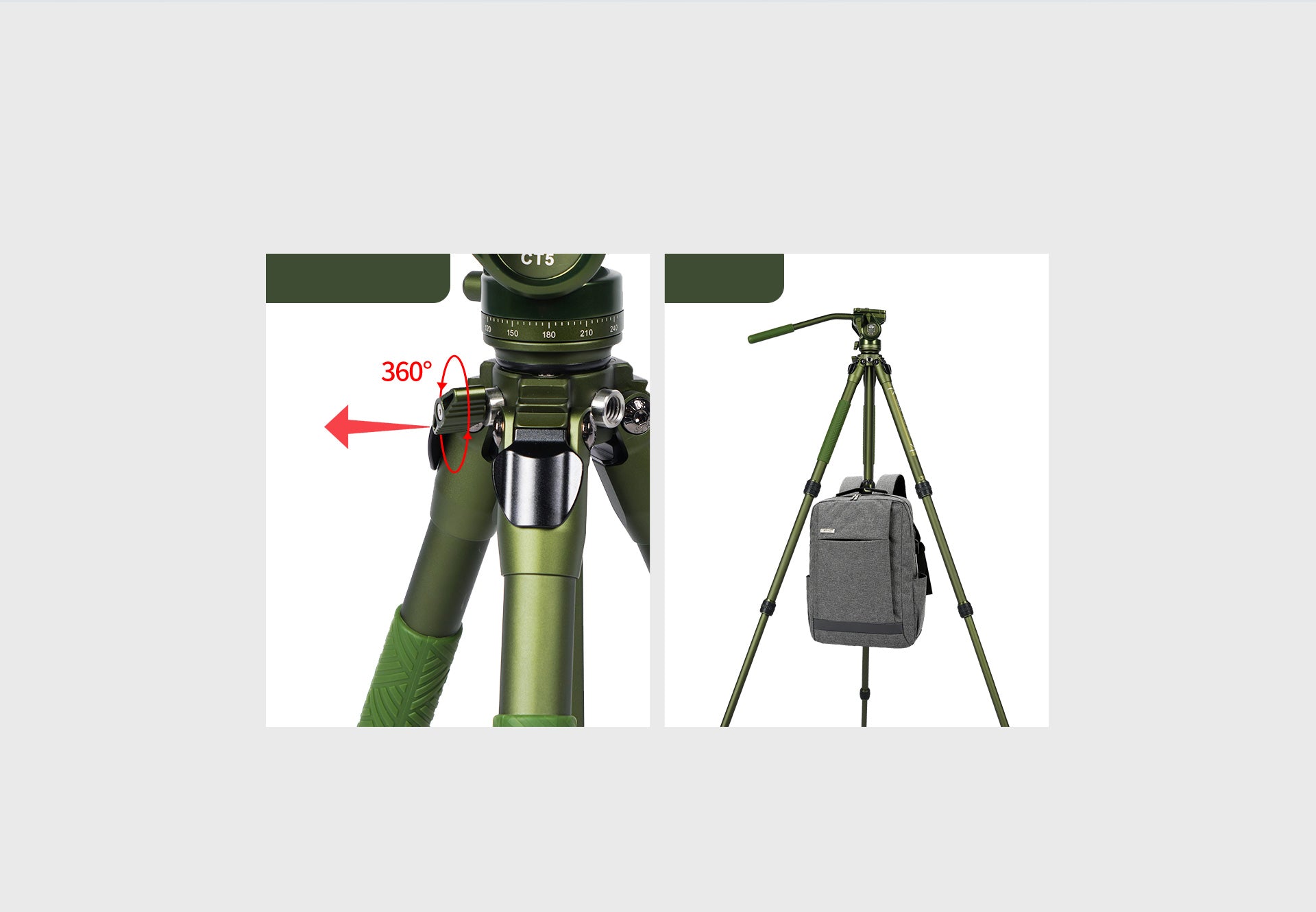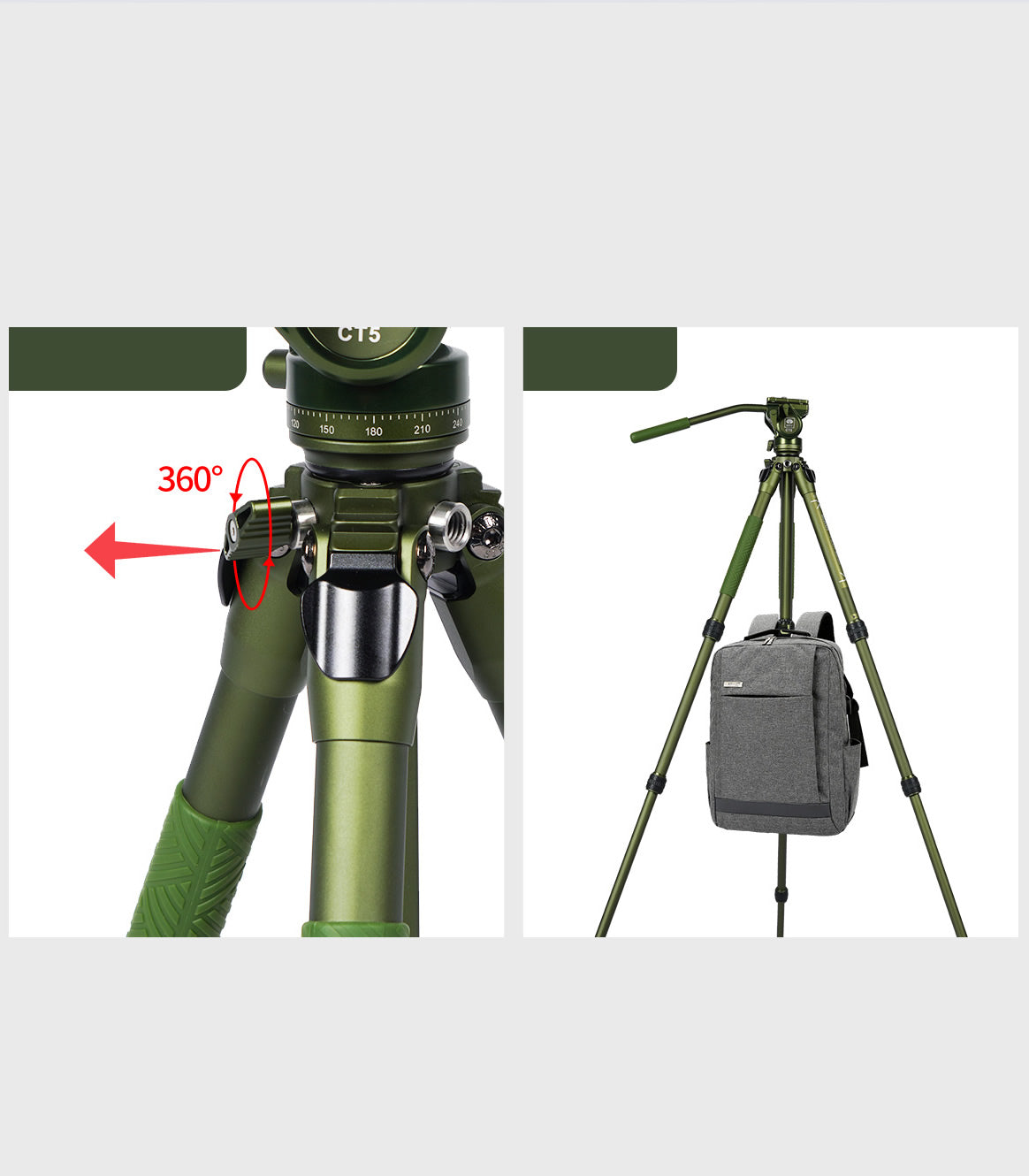 Easy Operation
Semi-automatic flip locks are designed to provide three leg angle options.
Pull the lock and lift the leg to adjust leg angle. And press to reset.
Twist only a quarter turn with one hand to extend or retract the legs.
Twist to the left to loosen
Fast extend or retract the legs
Fast extend or retract the legs
Twist to the right to tighten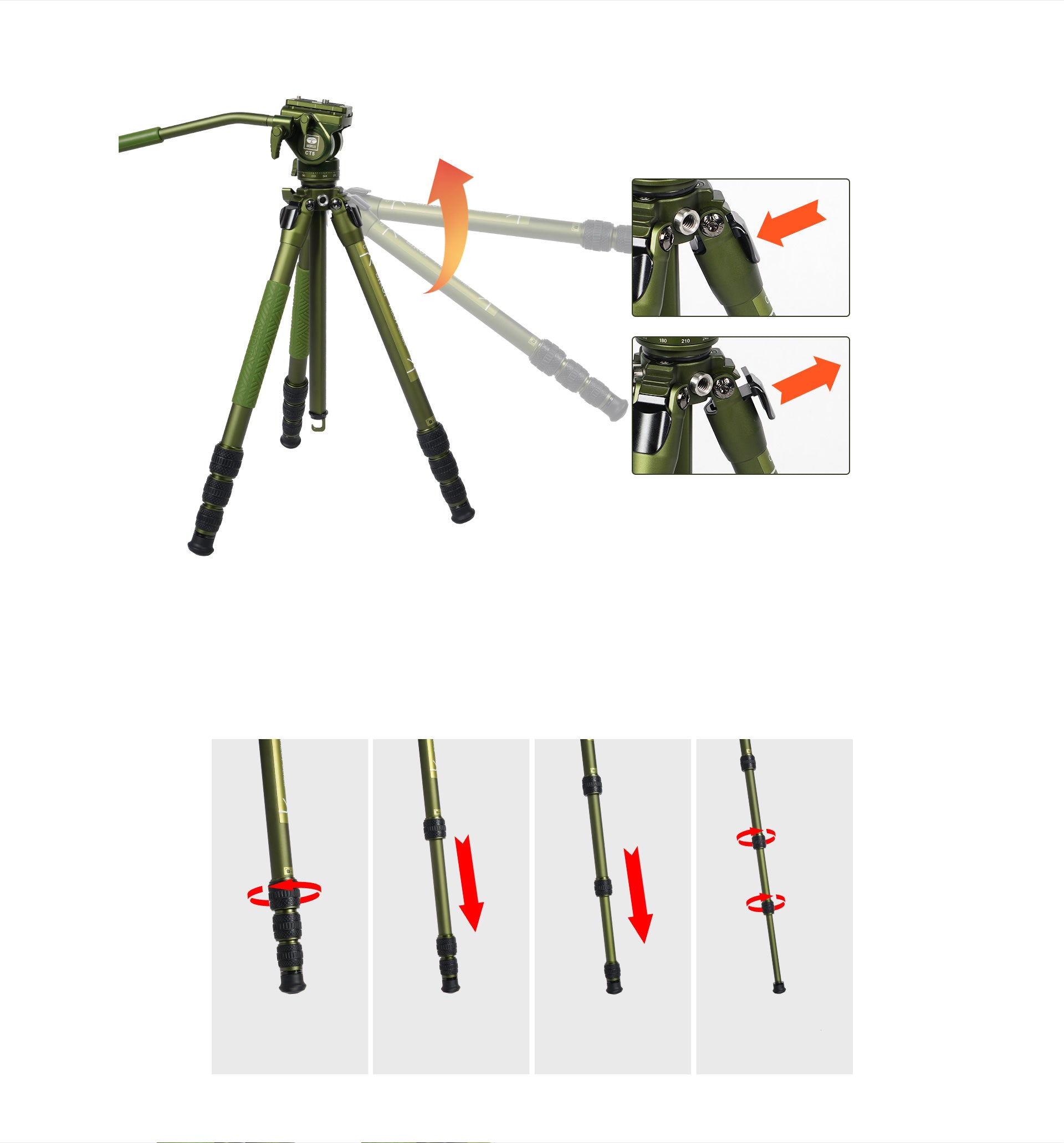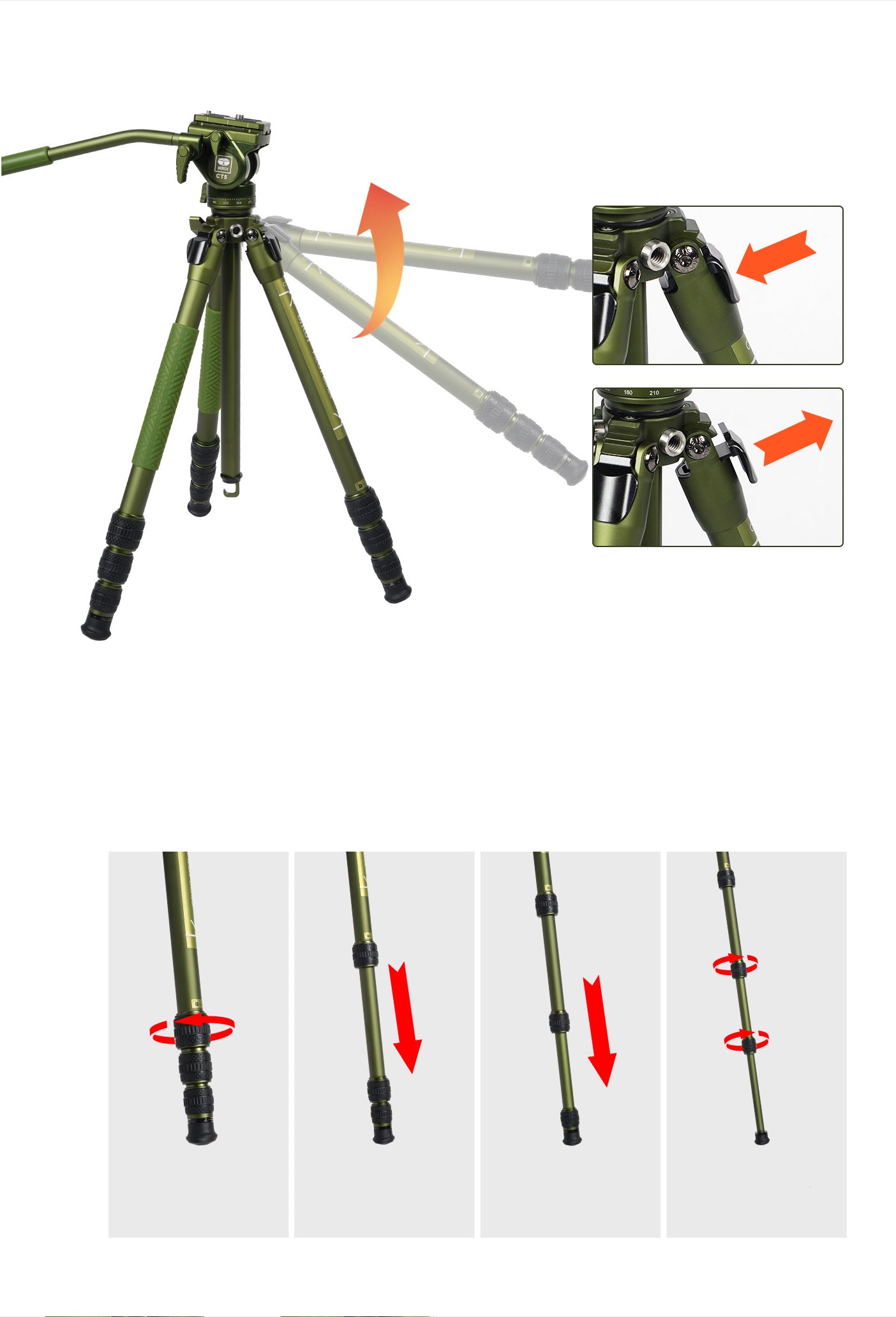 Rubber Feet and Retractable Spikes
The spikes can be twisted out for convenient use and help you capture image in various scenes.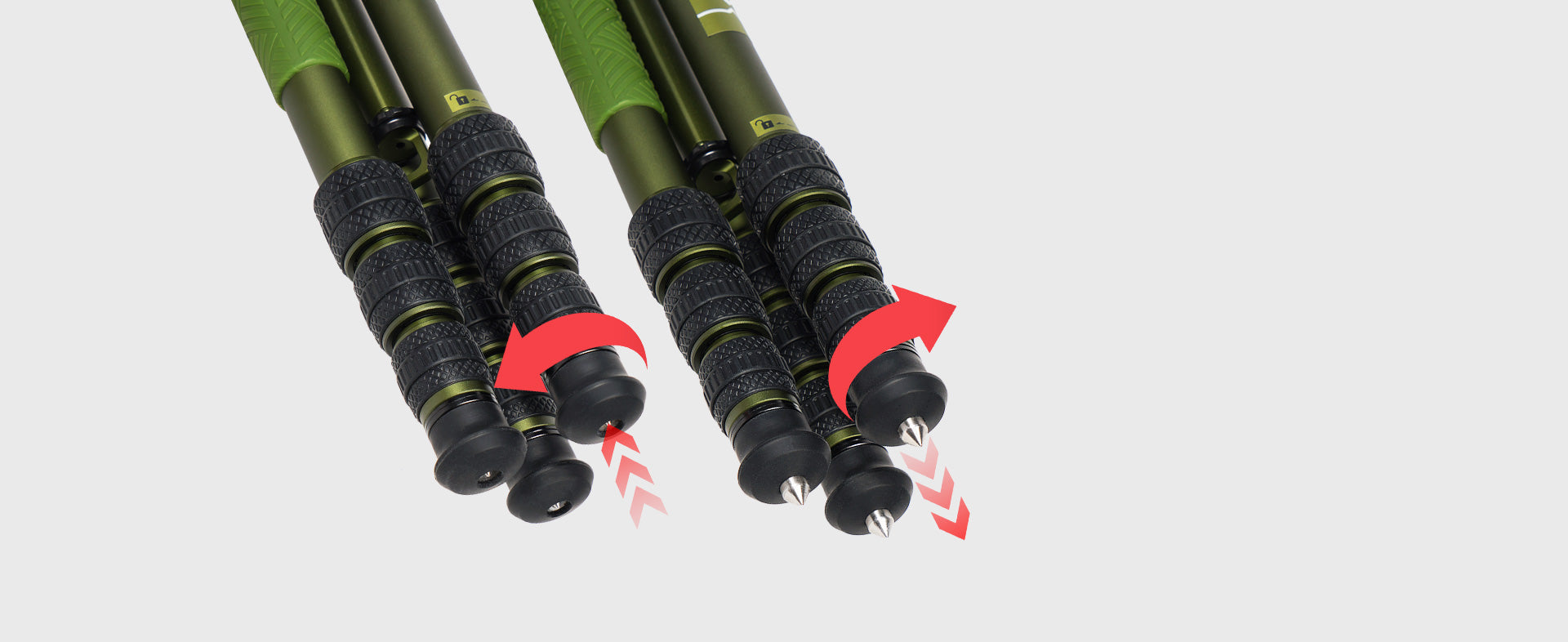 Accessories
Built-in 1/4"-20 and 3/8"-16 accessory ports allow easily connecting accessories.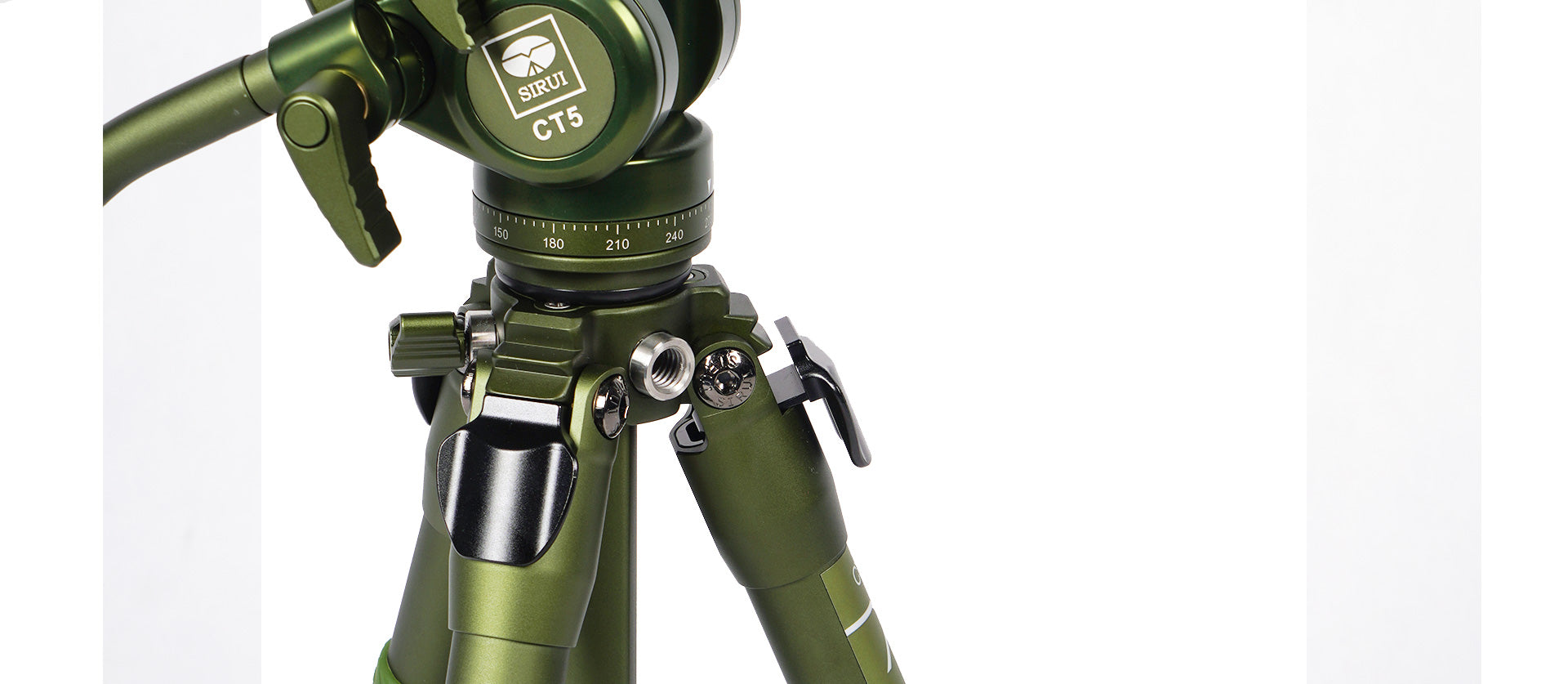 Fluid Video Head
Functions Introduction
A:
Tilt Lock
B:
Bubble Level
C:
1/4"-20 Screw
D:
Plate Movement Lock
E:
3/8"-16 Screw
F:
Safety Pin
G:
Panorama Base Lock
J:
Safety Lock
K:
Handle Lock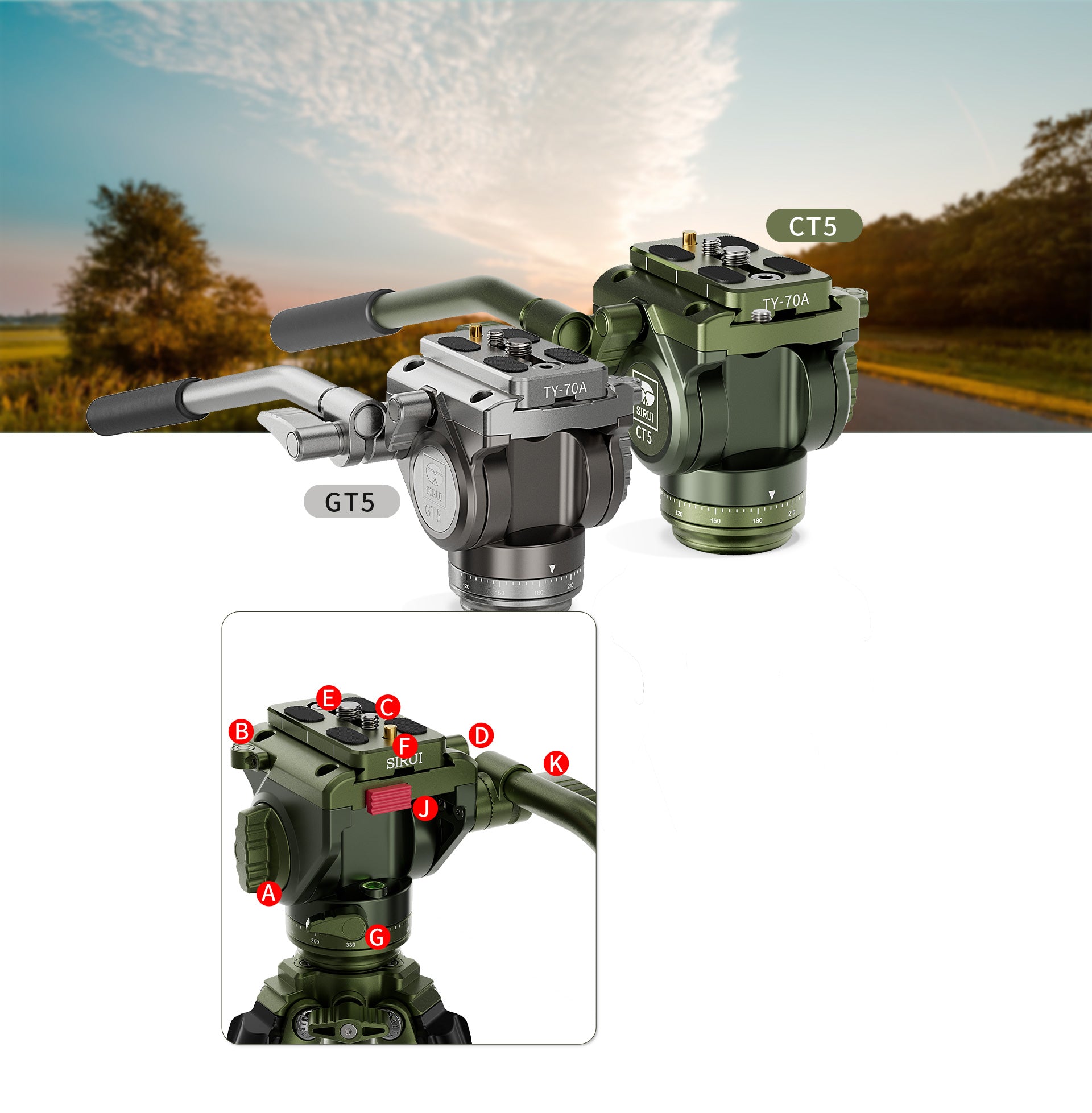 Smooth Operation
Internal friction control systems for smooth shooting.
+90° to -60° Tilting
360° panorama base with engraved index marks helps you know where you are each time when you want to do a manual panorama with your camera.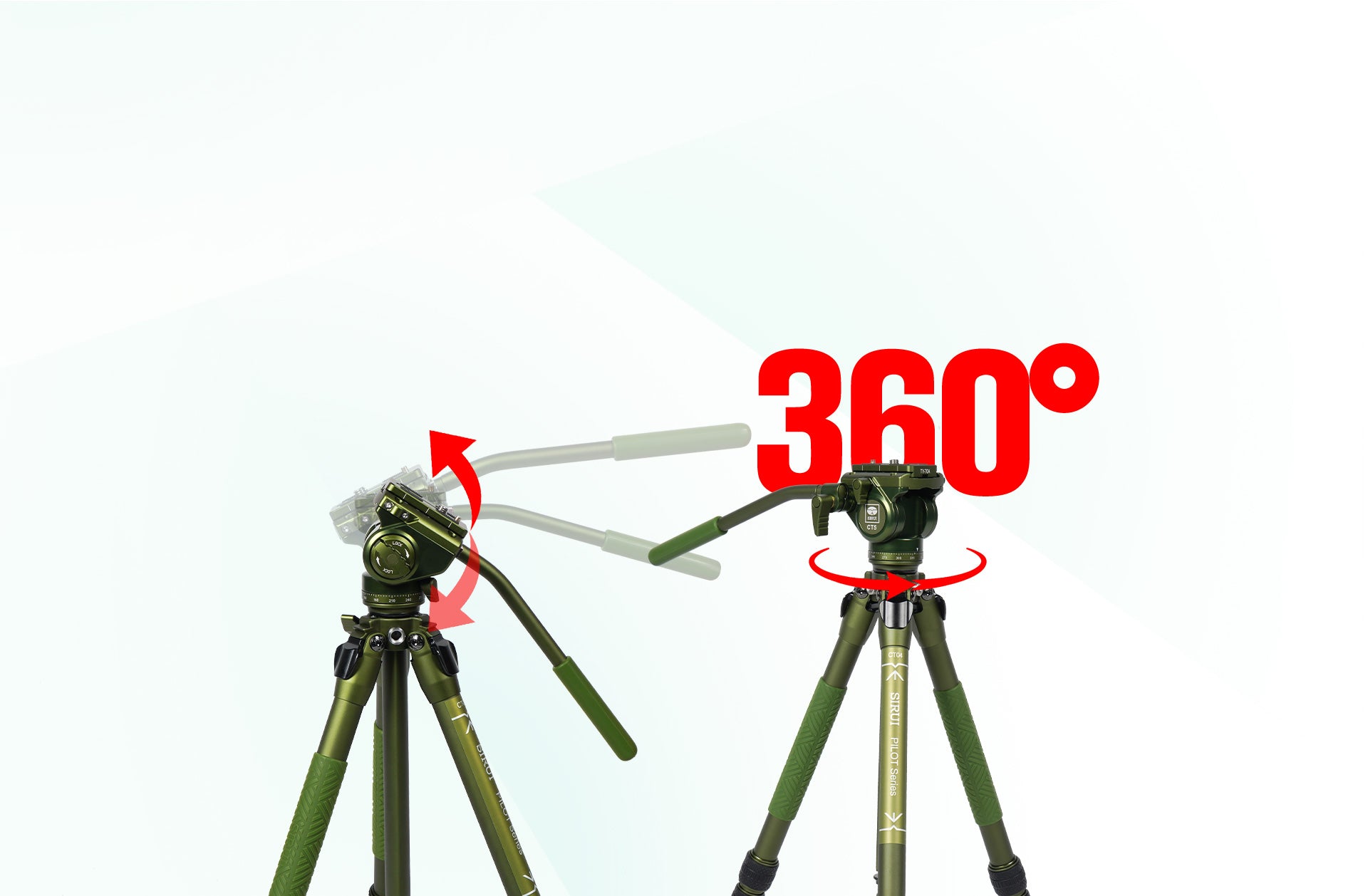 Adjustable Handle
Handle lock can be easily rotated to adjust or fix the angle of handle and even change direction of it for flexible shooting.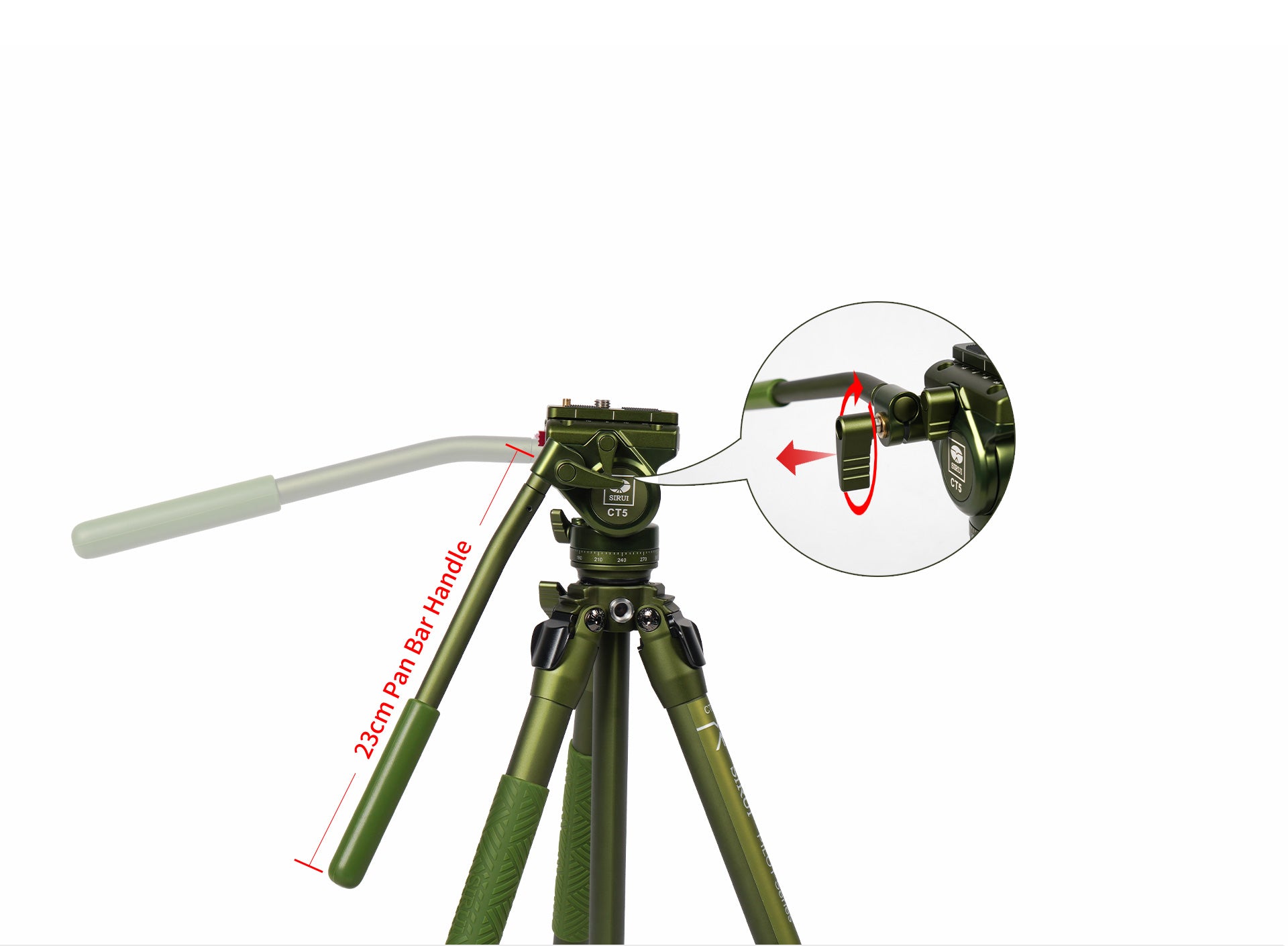 Double-Insurance Locking System
Double-insurance locking system prevents camera from accidental sliding and at the same time fix camera at any position.
Anti-Slip Rubber Pad
Safety Pin
Plate Lock
Built-in 1/4"-20 screw and 3/8"-16 screw can suit various equipment.
Spotting
scope
SLR
camera
Digital
camera
telescope
Telephoto
lens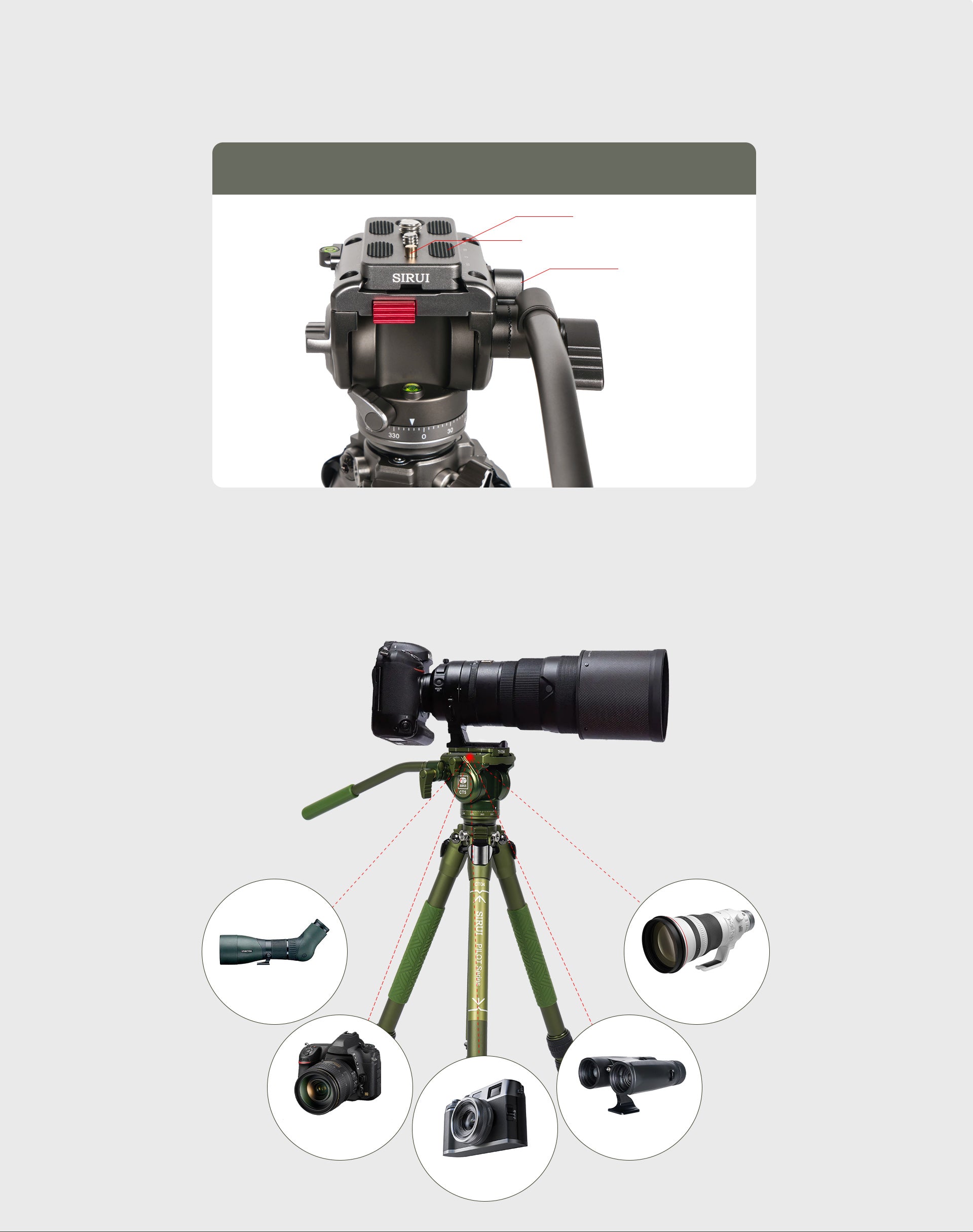 Specifications
Max. Dia (mm/inch)
23.5/0.93
Min.Dia (mm/inch)
14.5/0.57
Min. Height (mm/inch)
80/3.15
Height (mm/inch)
1150/45.28
Max. Height (mm/inch)
1400/55.12
Retracted Height (mm/inch)
430/16.93
Max. Load (kg/lbs)
10/22.04
Size (mm/inch)
300x120x83/11.81x4.72x3.27
Counterbalance (kg/lbs)
1/2.20