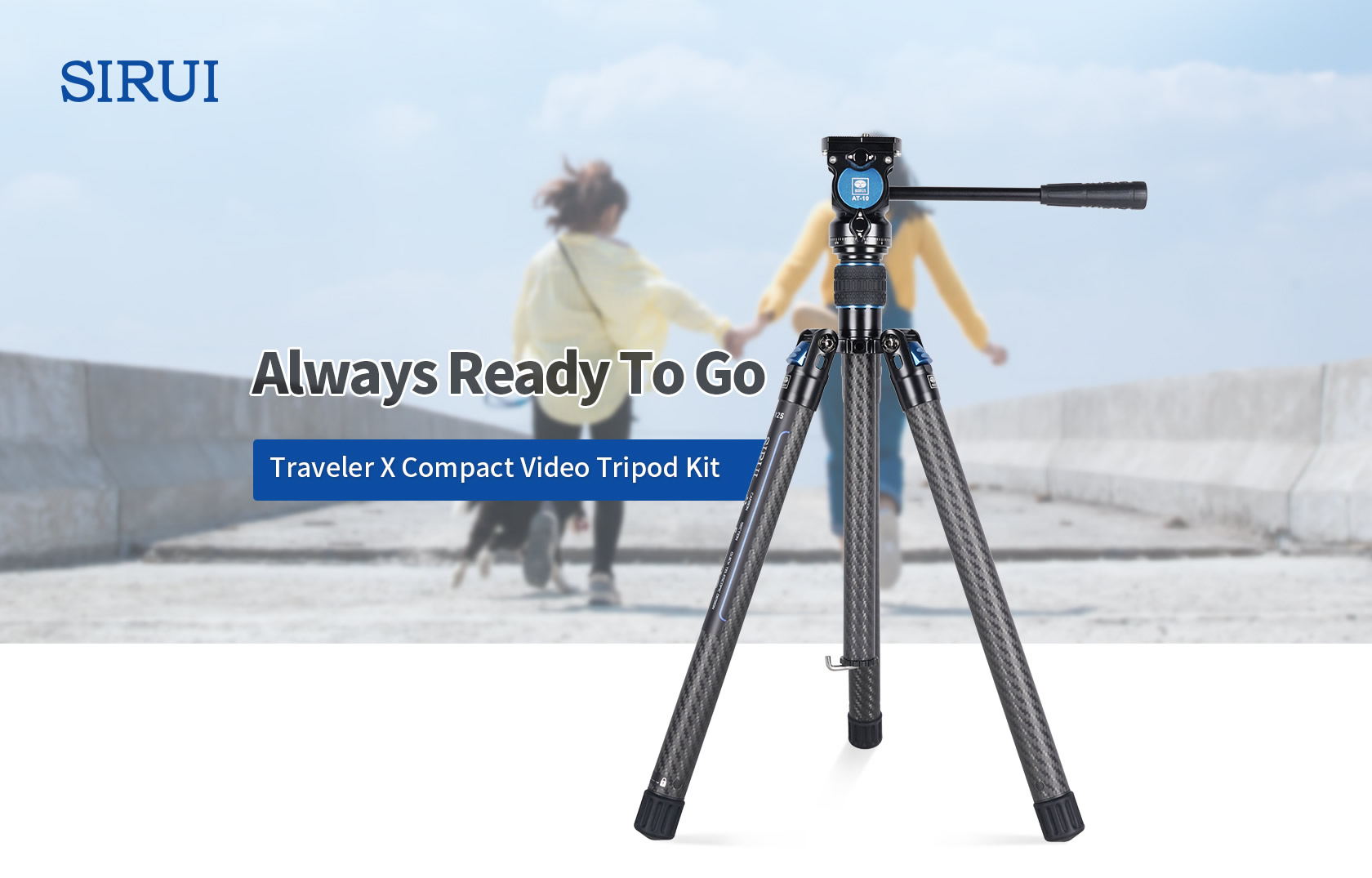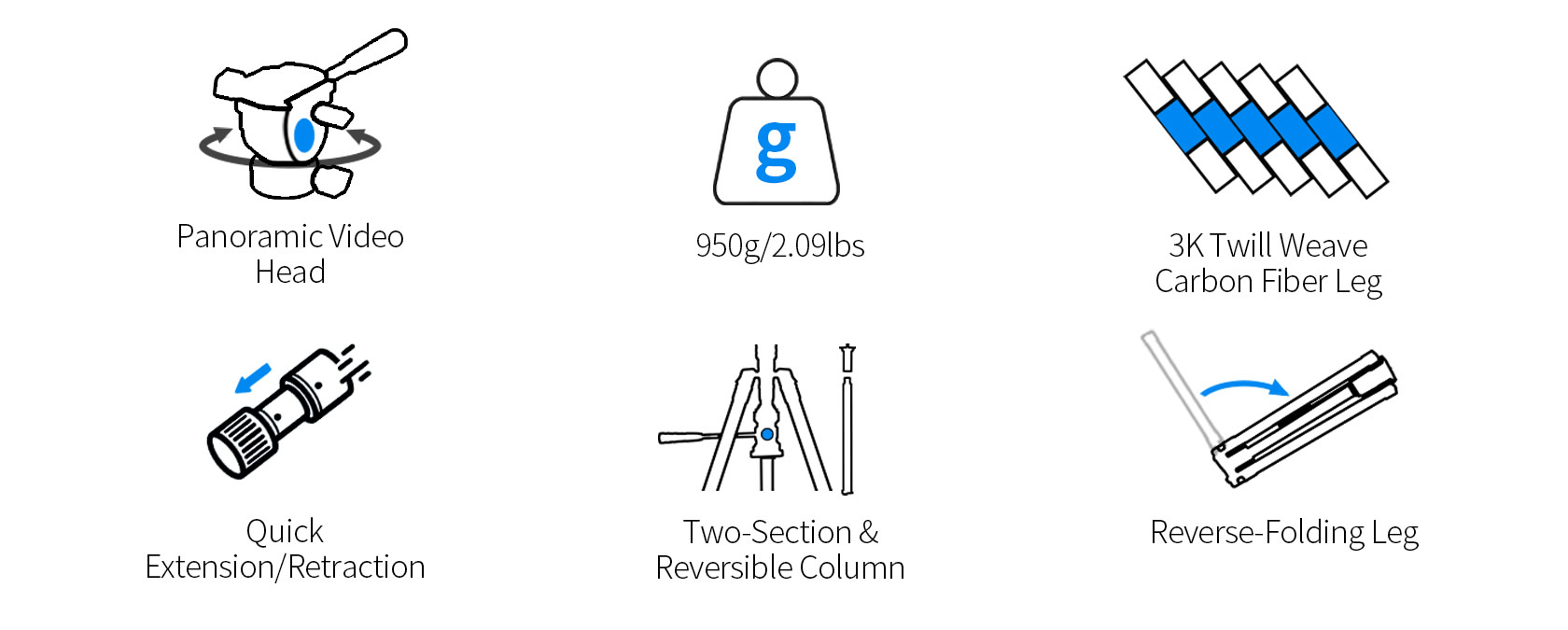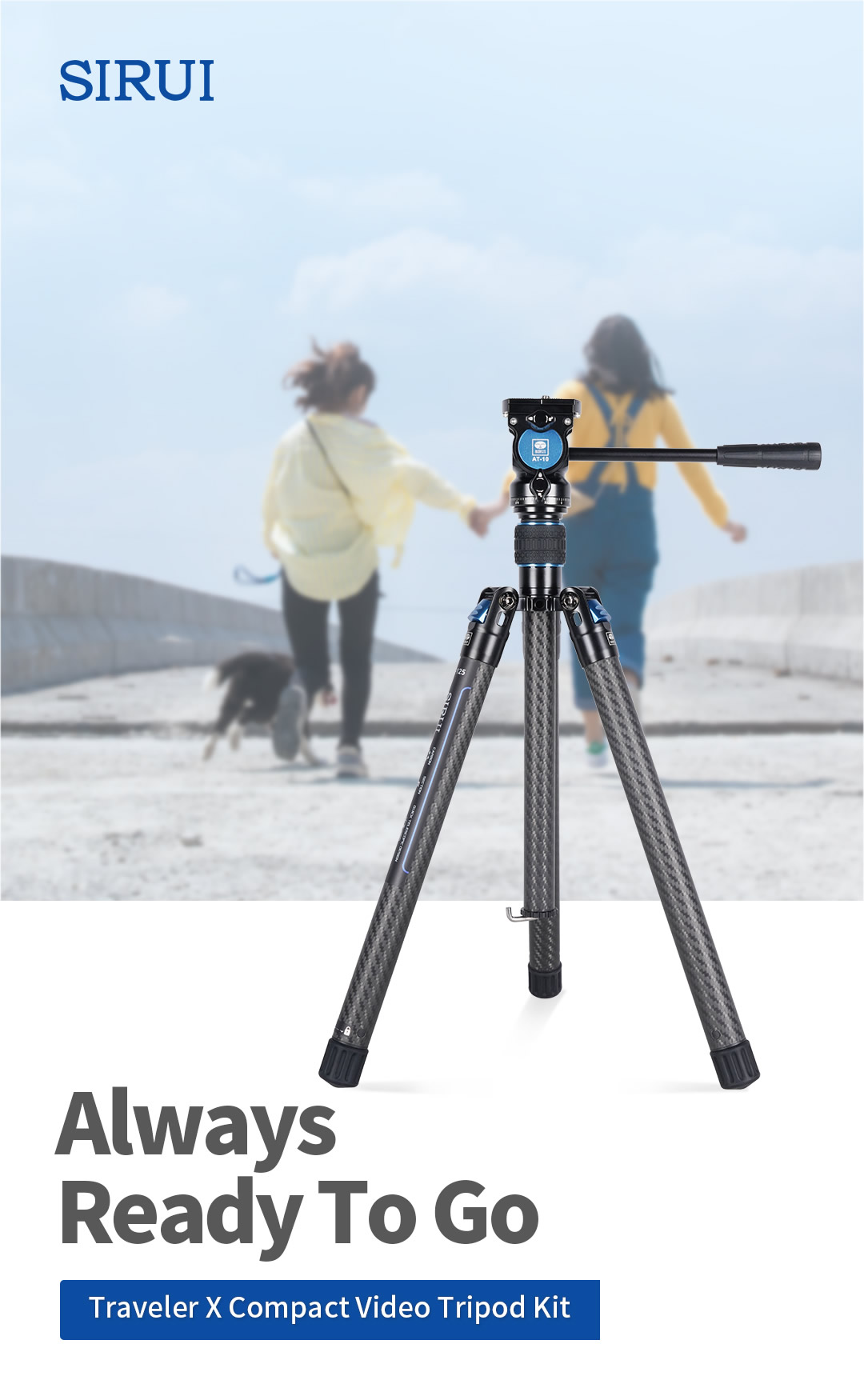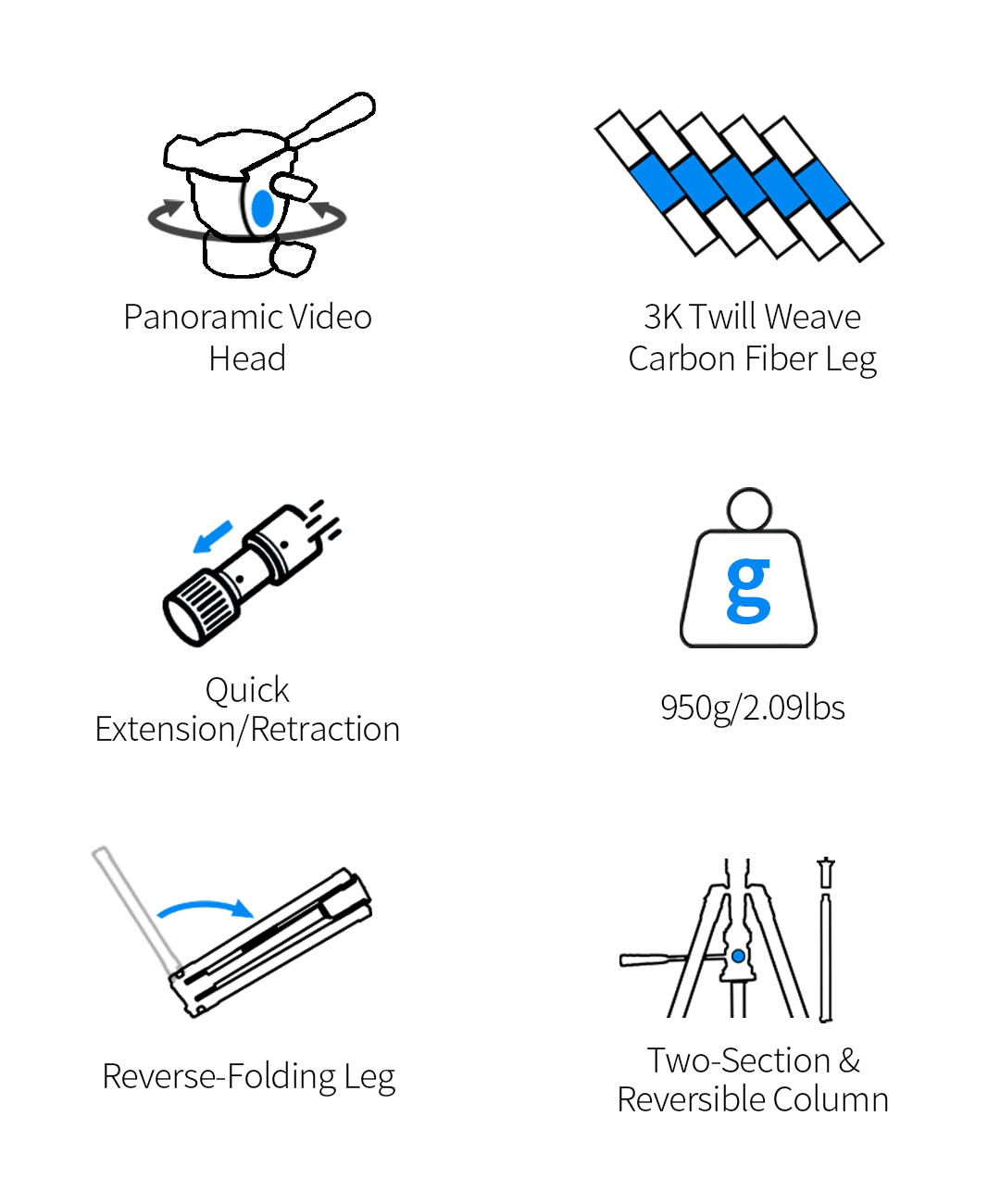 Traditional video tripods tend to be large, heavy and complicated to use. SIRUI saw the need for a portable travel support solution and took the opportunity to introduce the compact Traveler X tripod kit.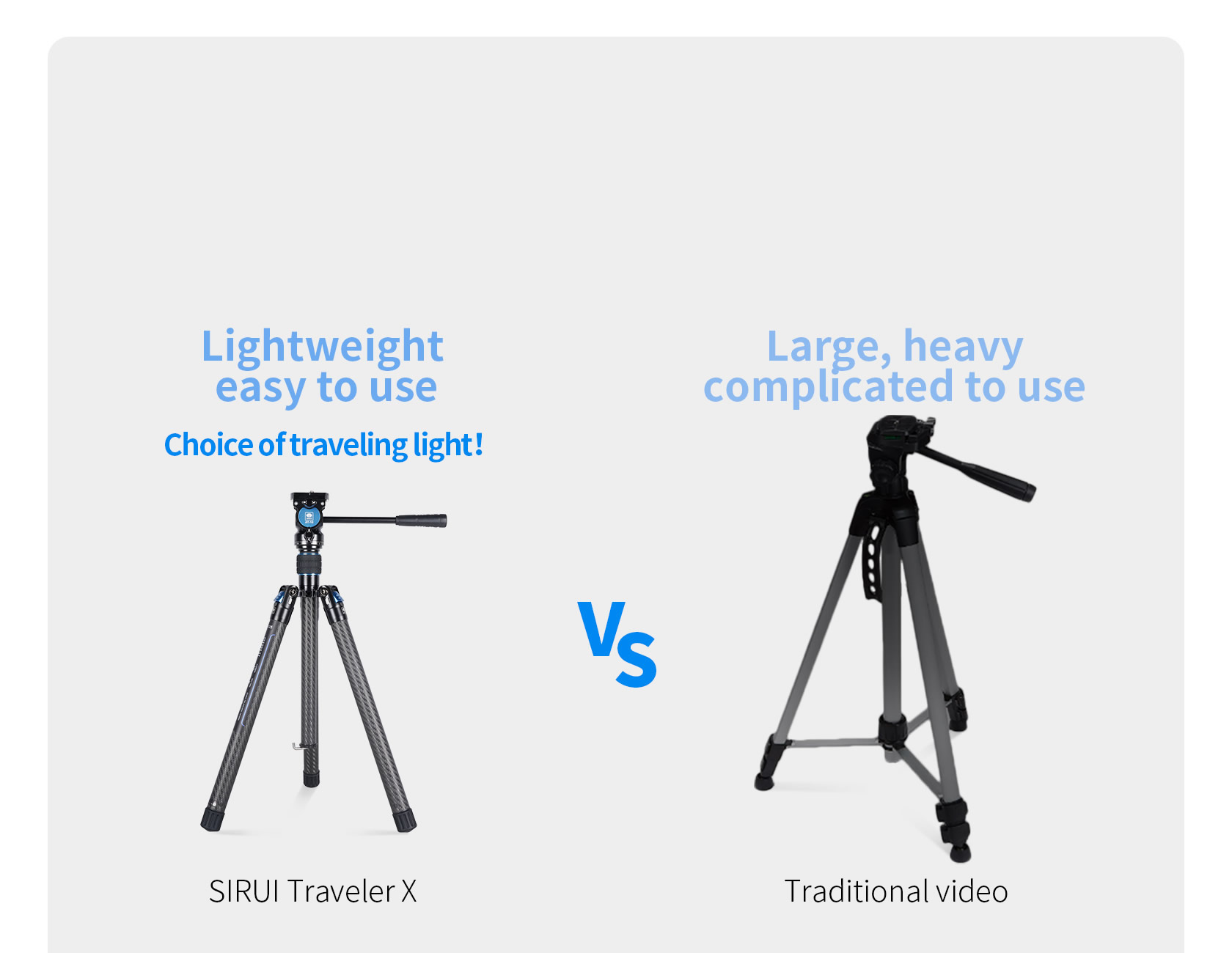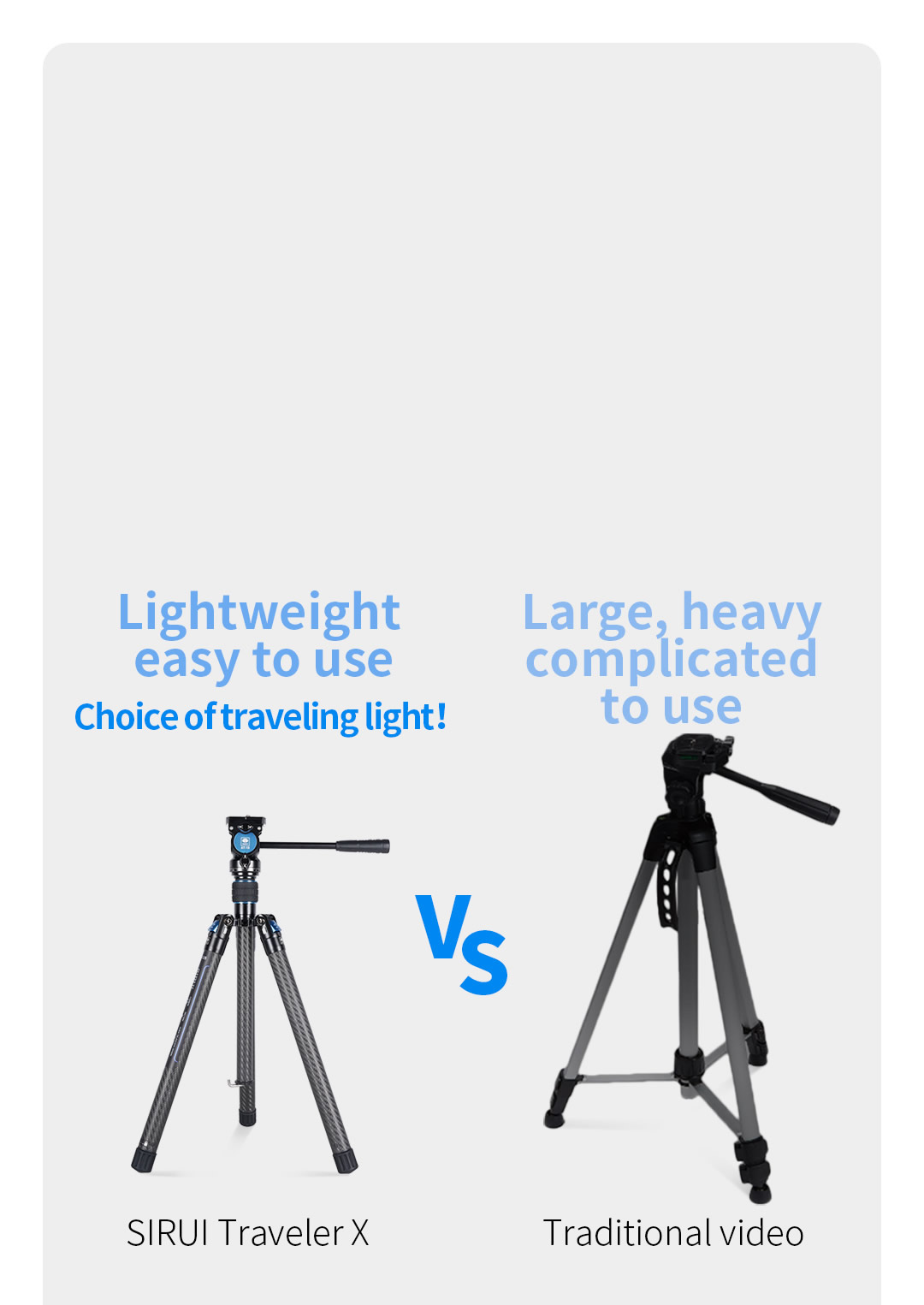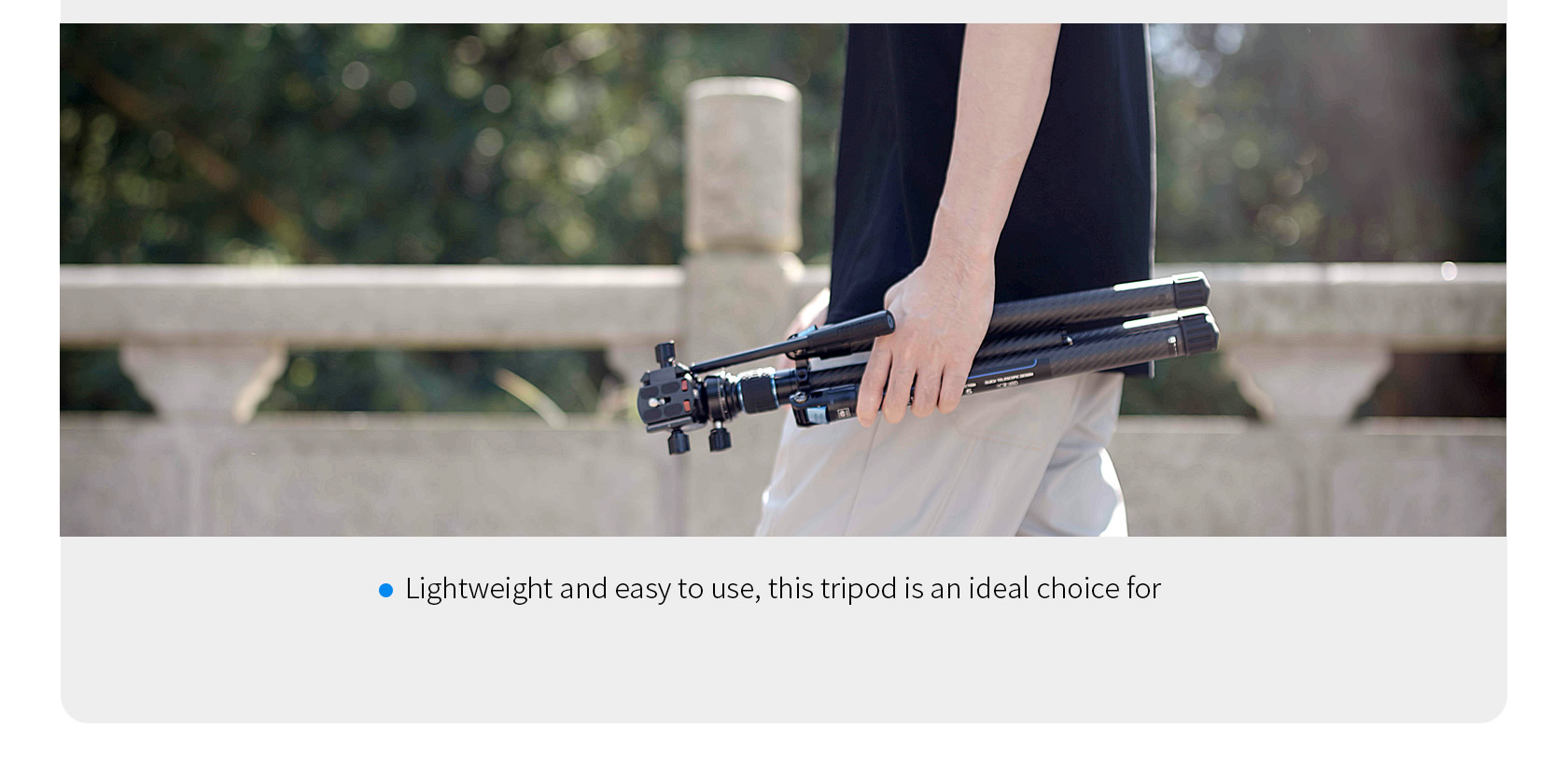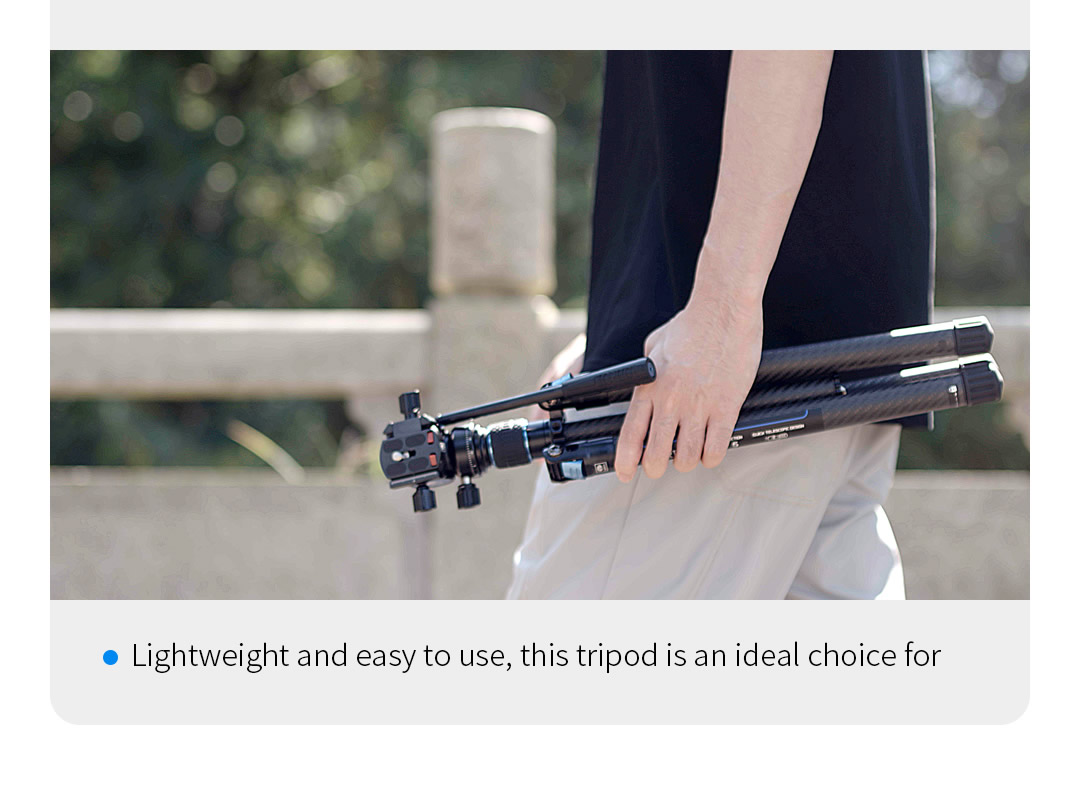 The small AT-10 two-way video head with an attached handle provides smooth and vibrant-free pan(360°) and tilt(±90°) movement while filming.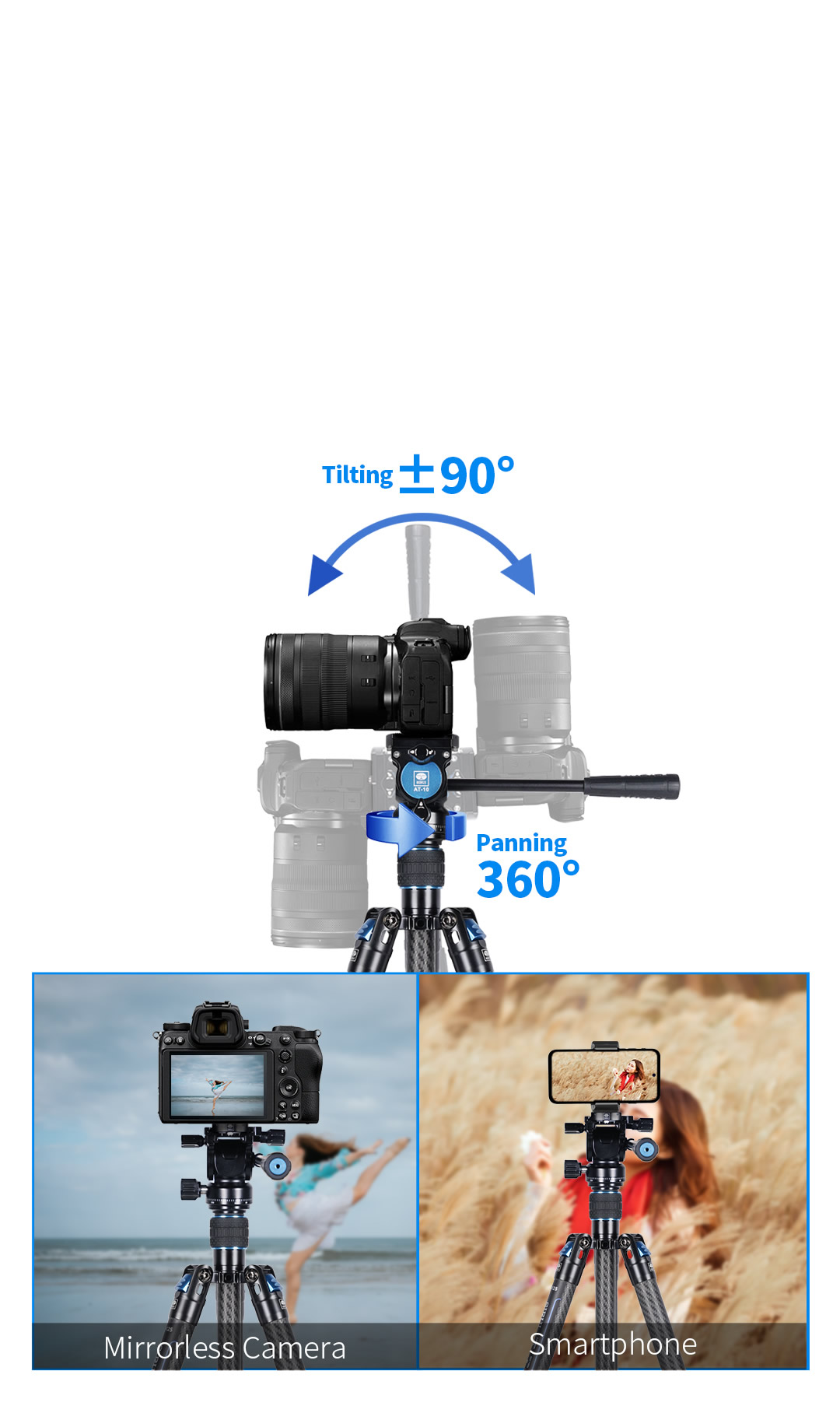 950g/2.09lbs Carry With Ease
The tripod is considered very lightweight to carry around, as the legs and center column are made of pure carbon fiber and the aluminum parts are hollowed out.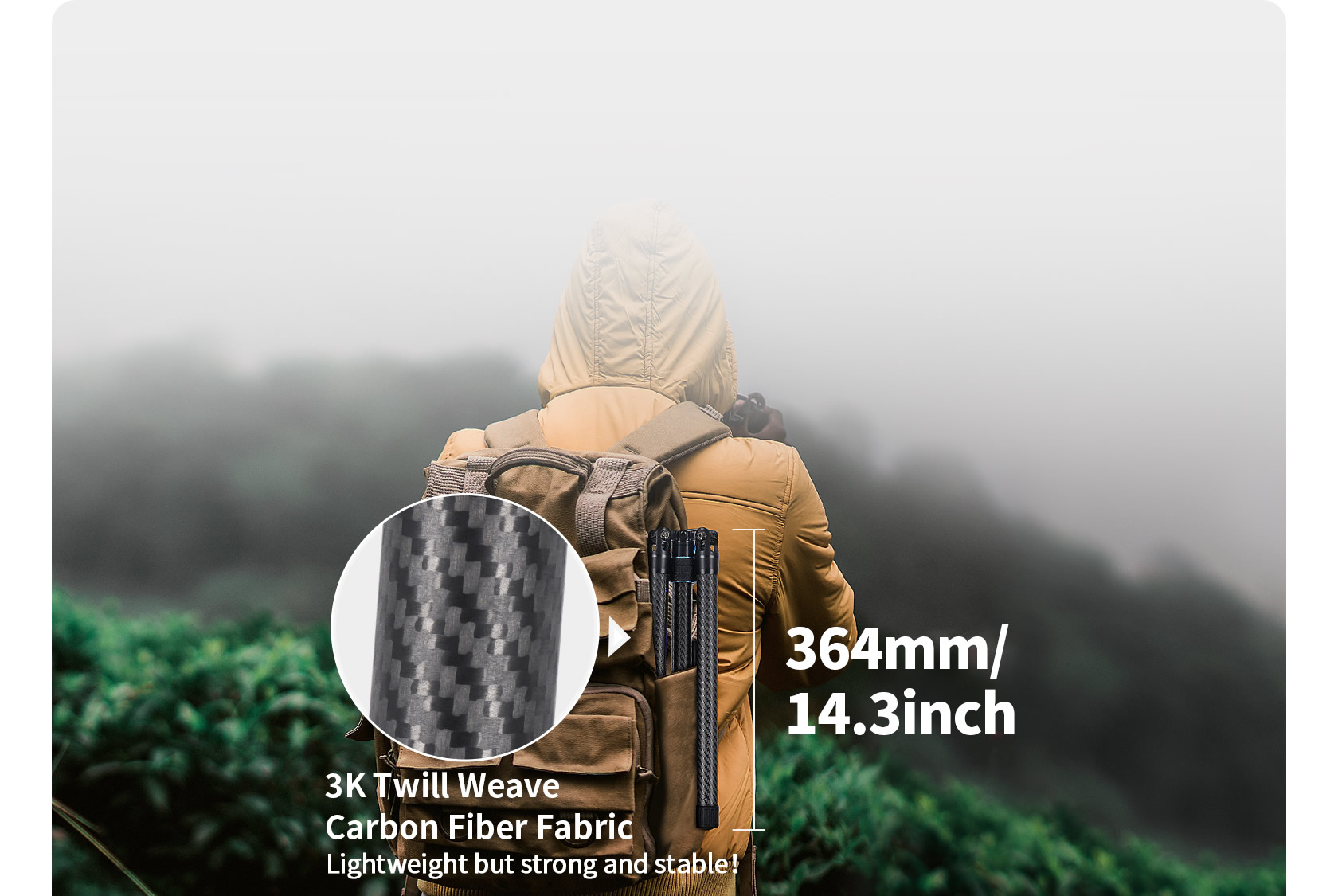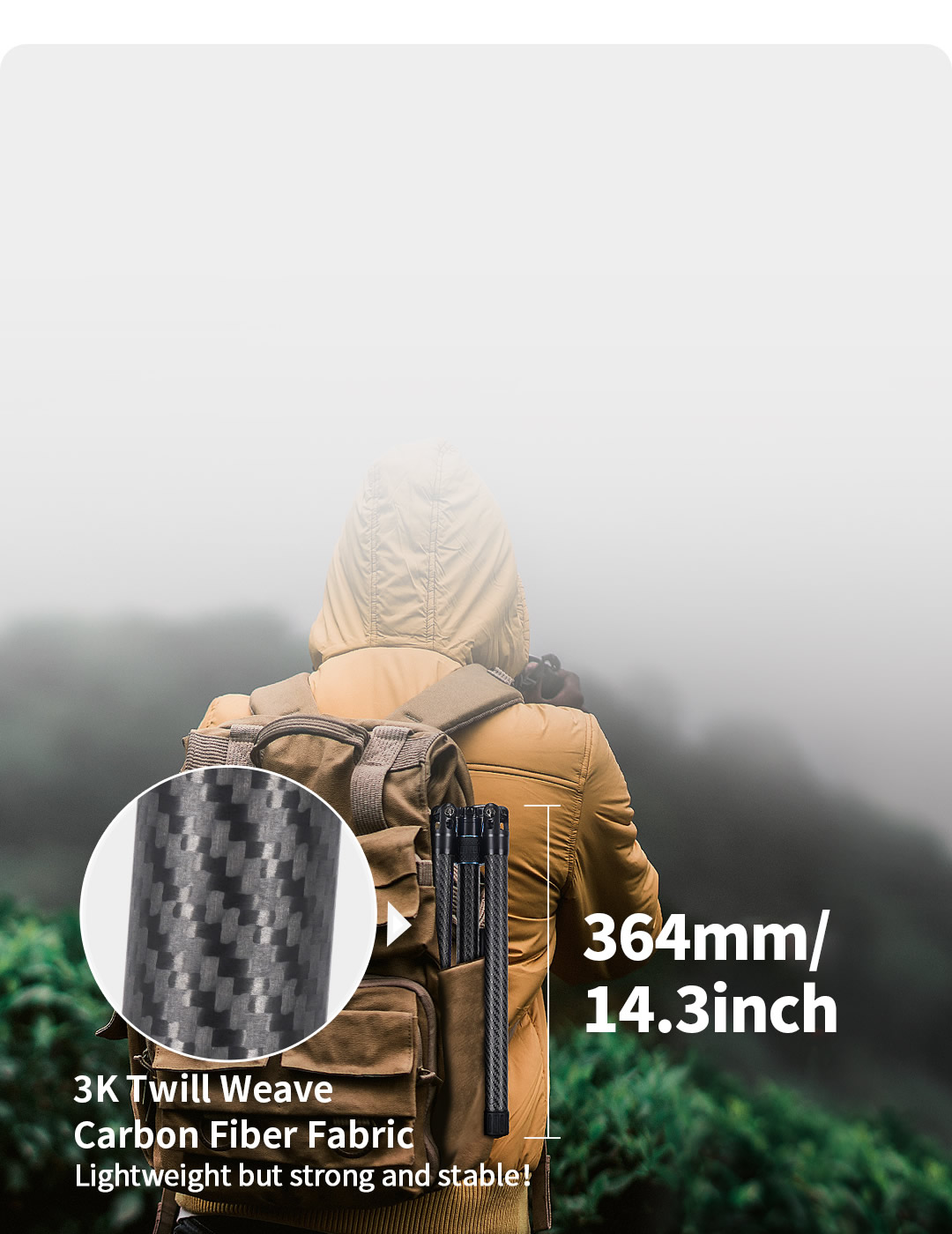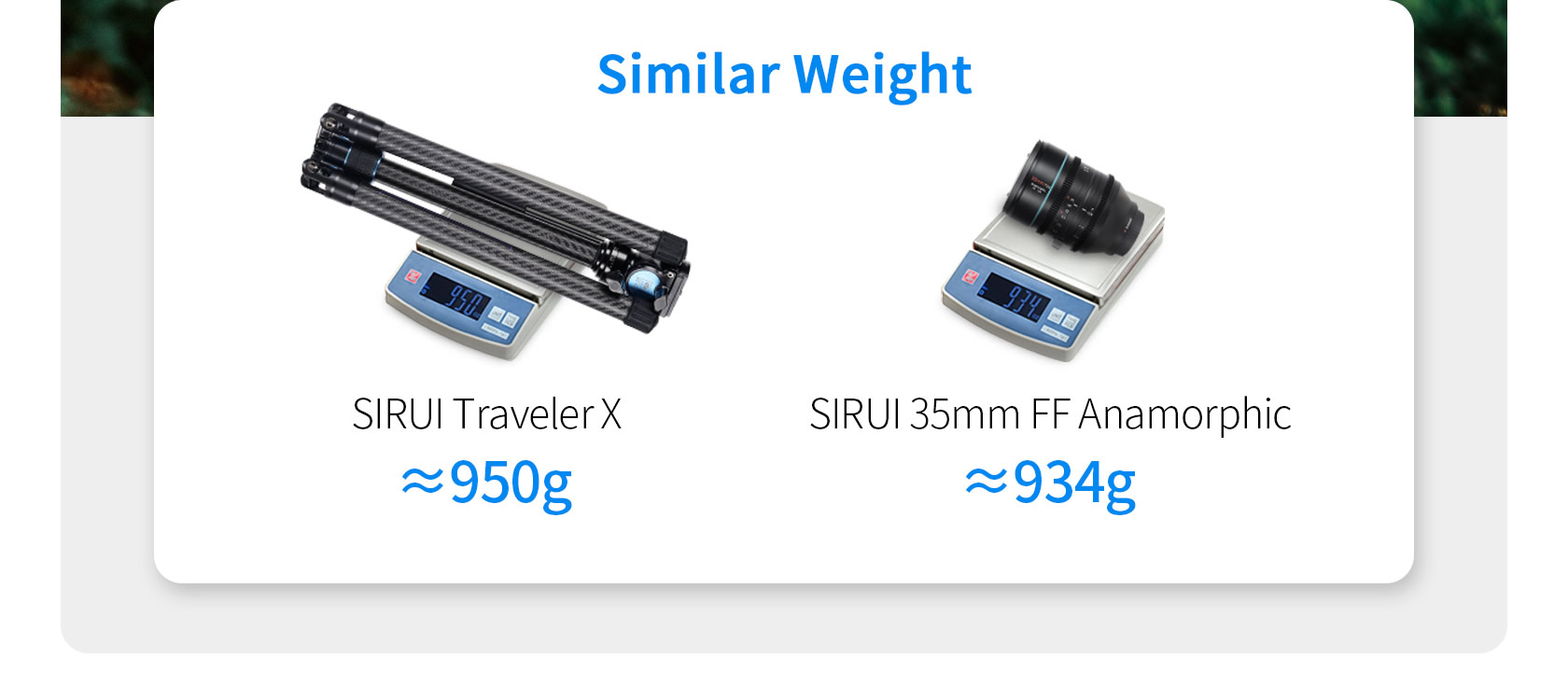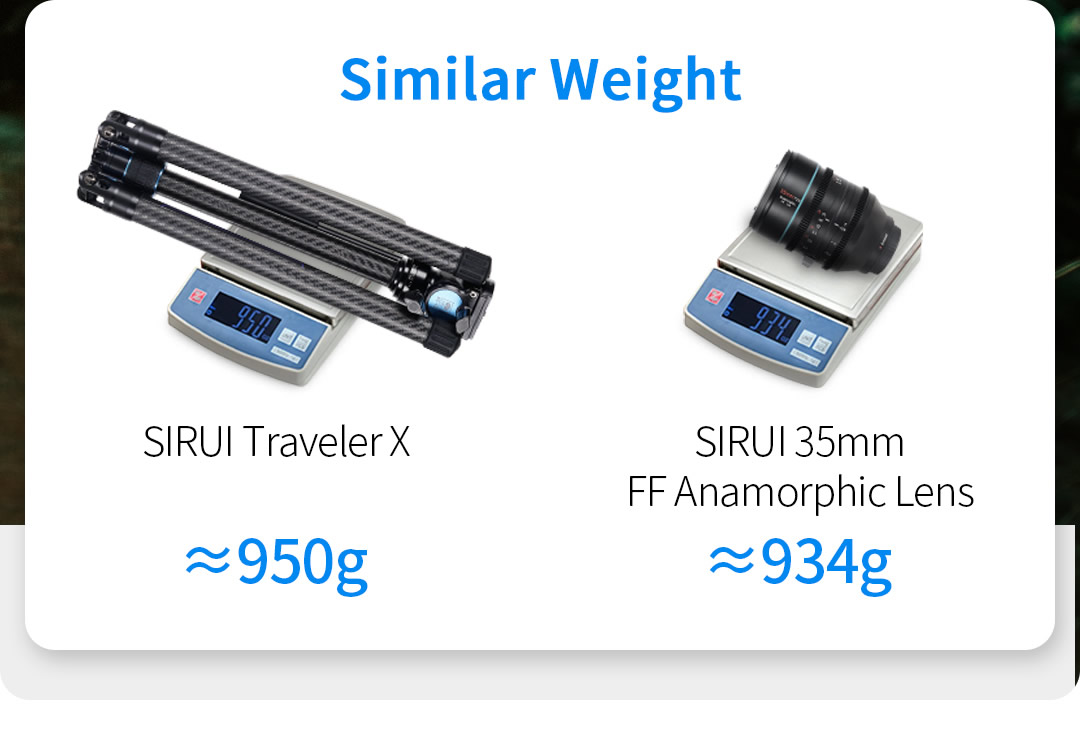 Instead of using several twist locks to adjust the length of each section, this tripod uses only one twist lock to get the job done.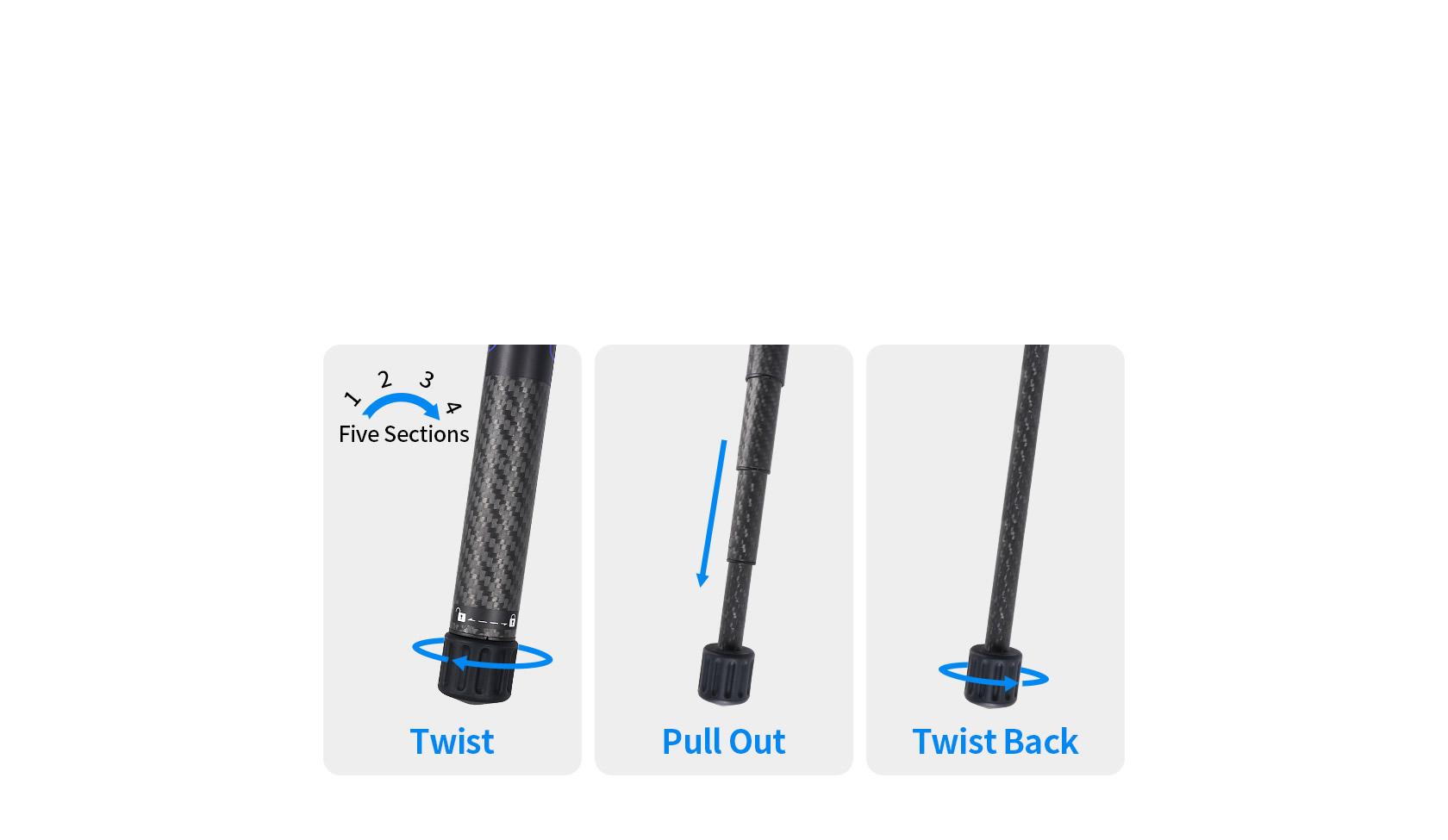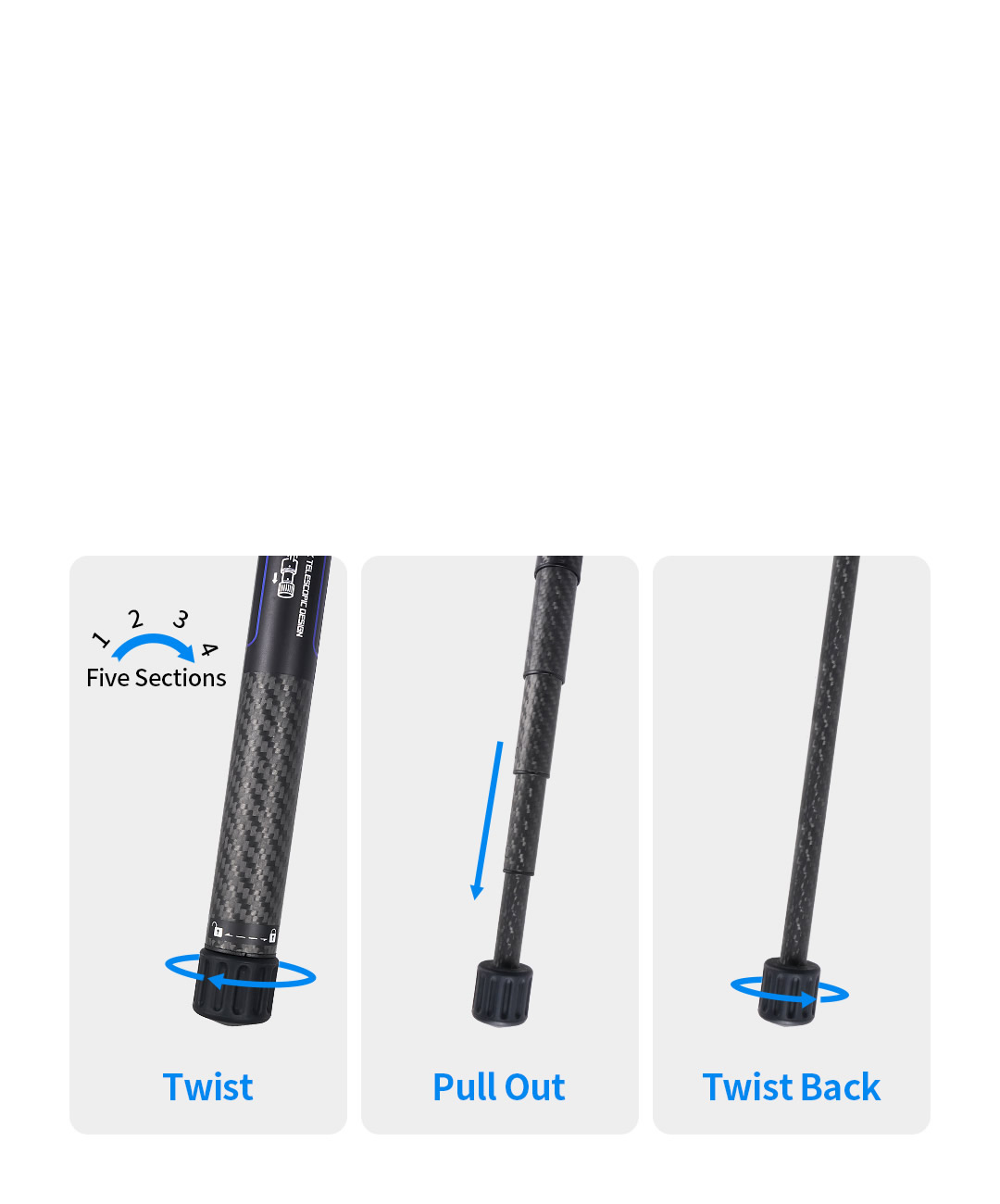 Two-Section Detachable Center Column
Twist the upper part of the center column to get a short column section for ground-level shots.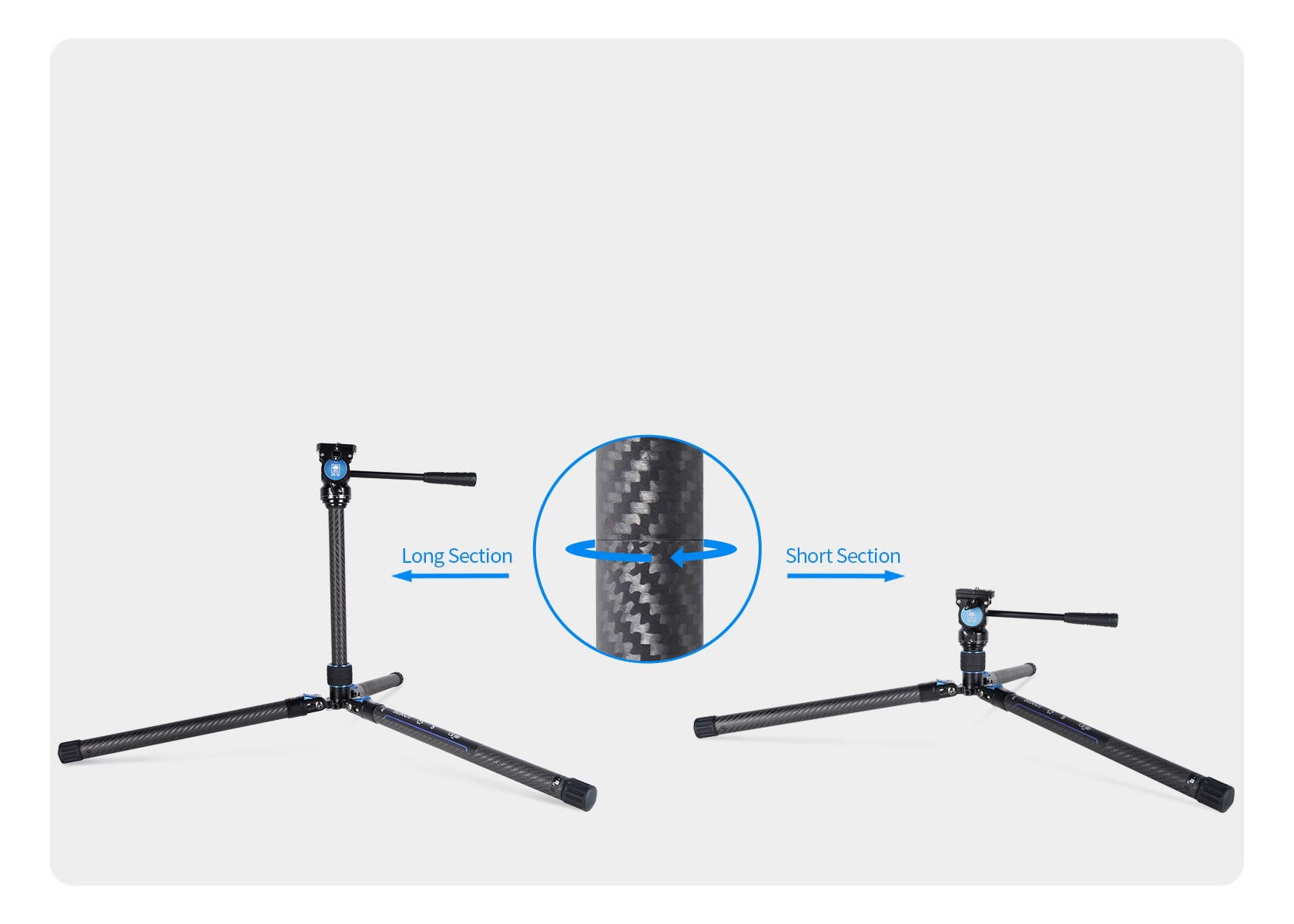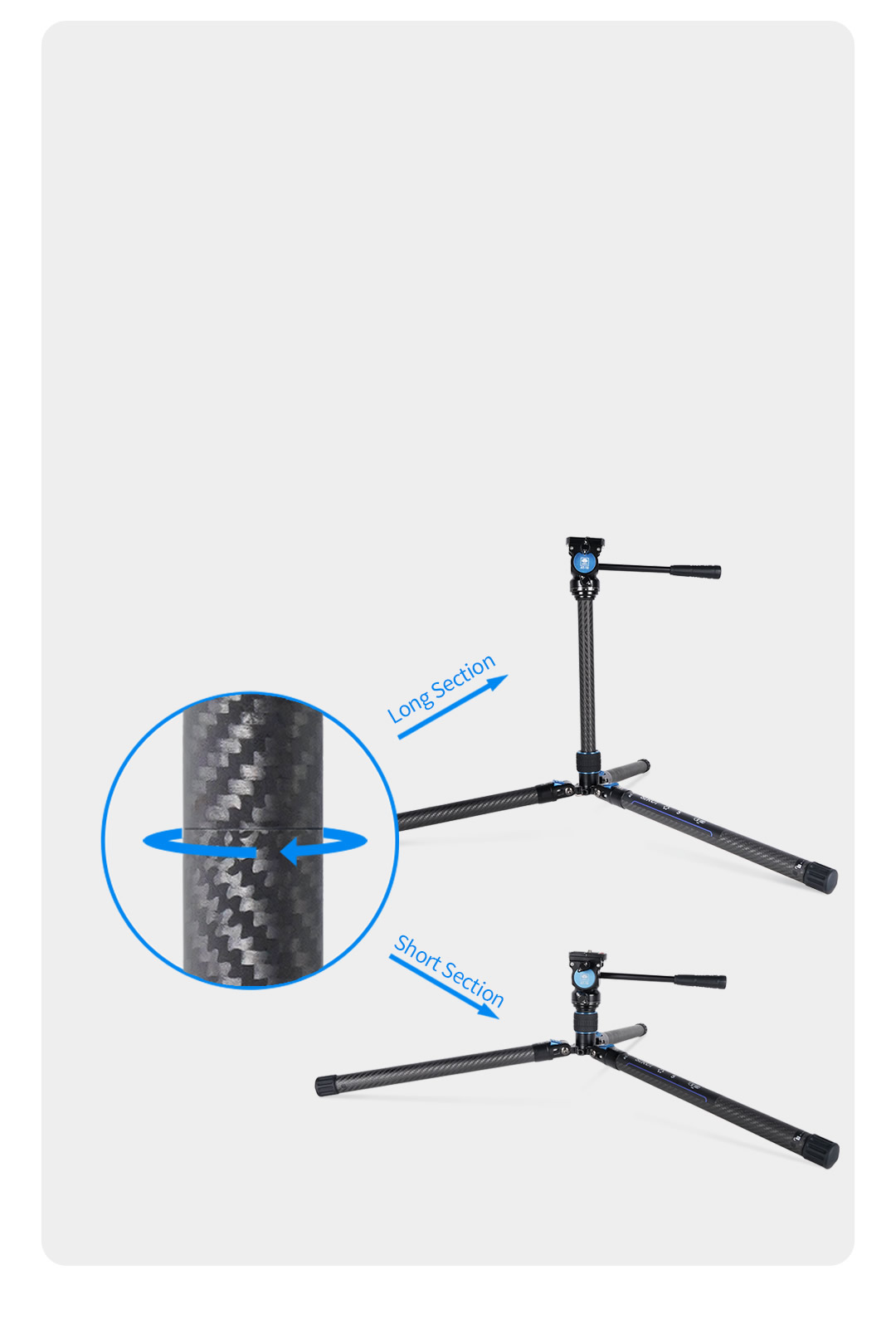 Flip the center column over for low-angle and macro shots.​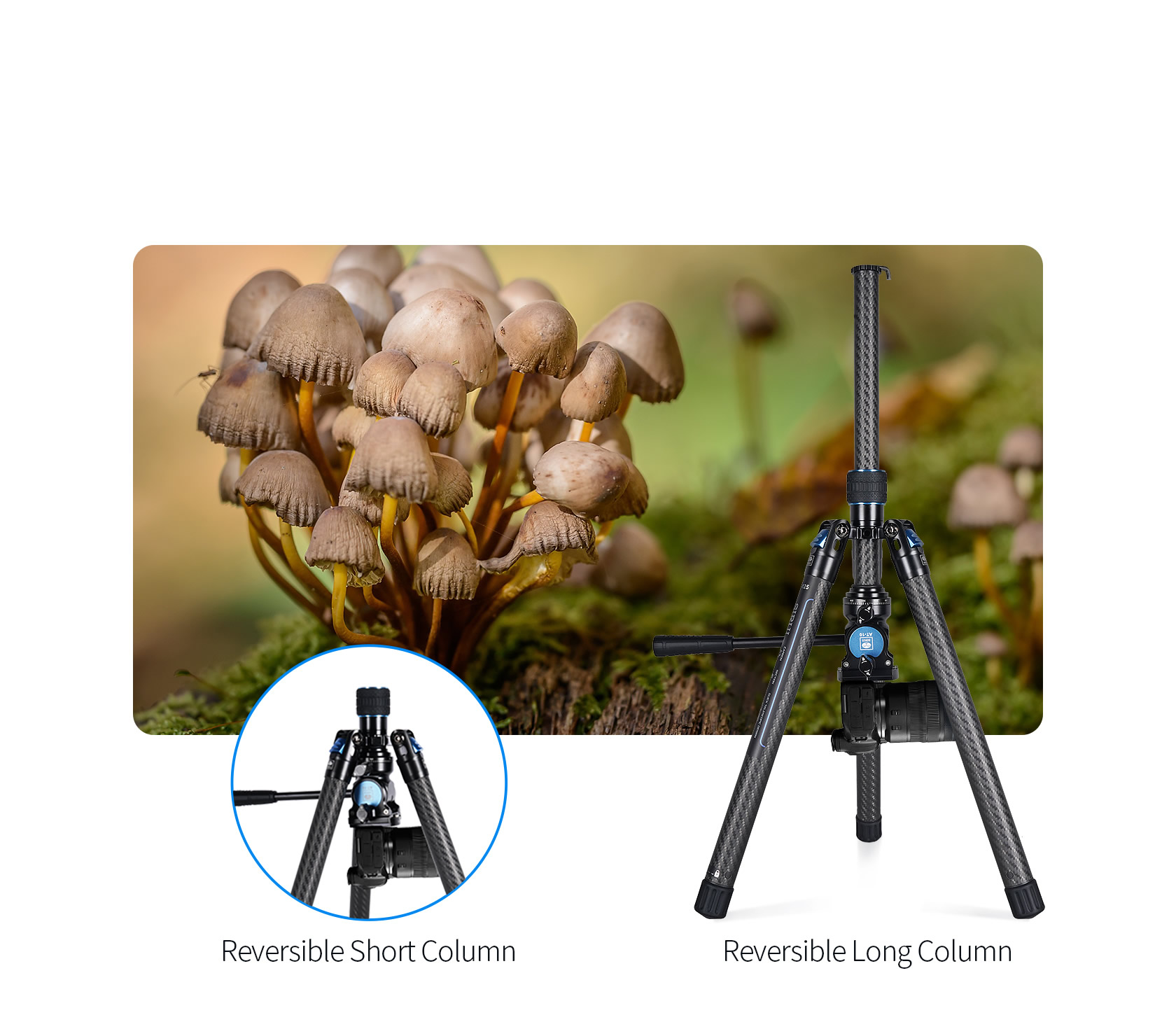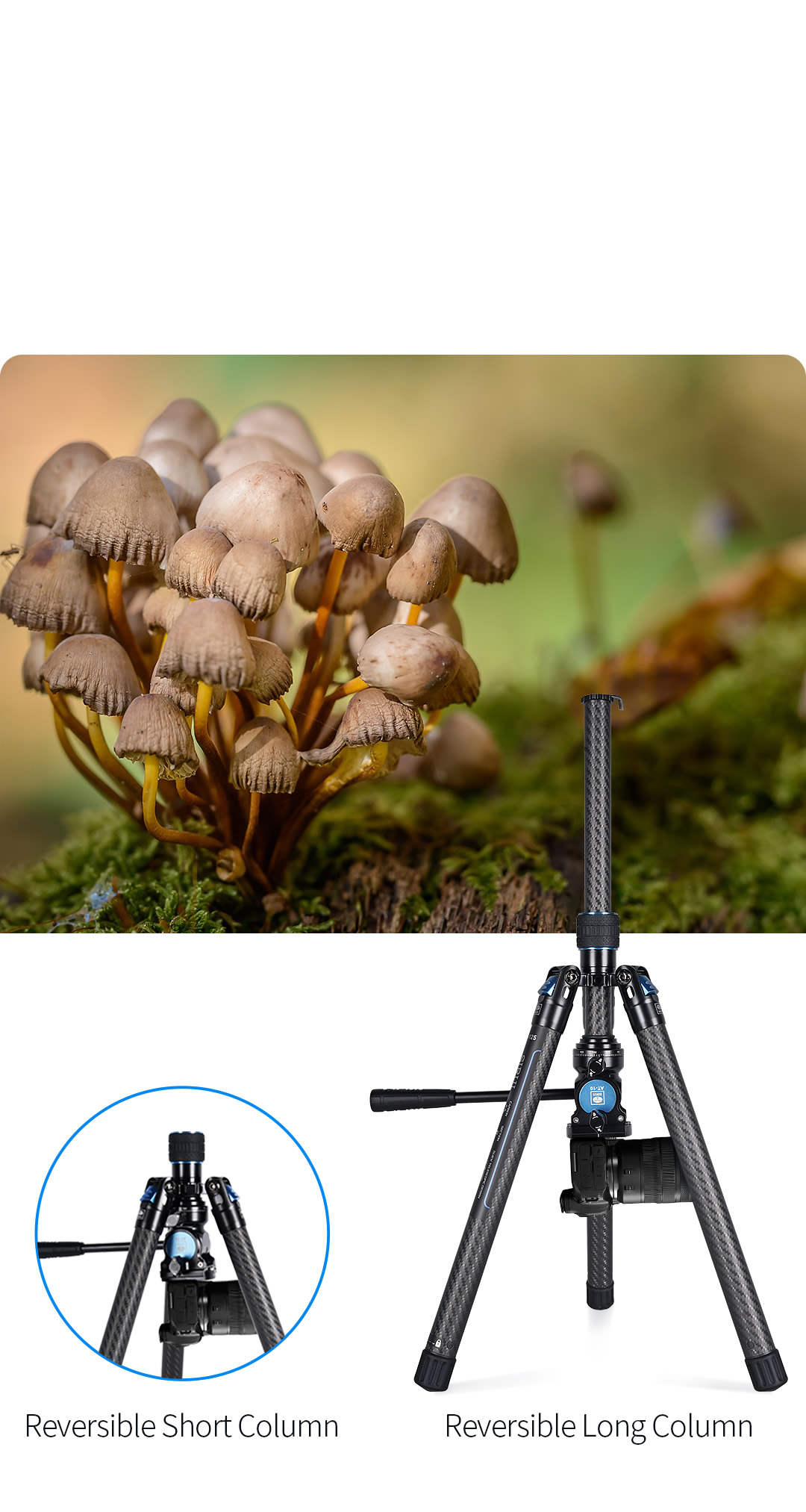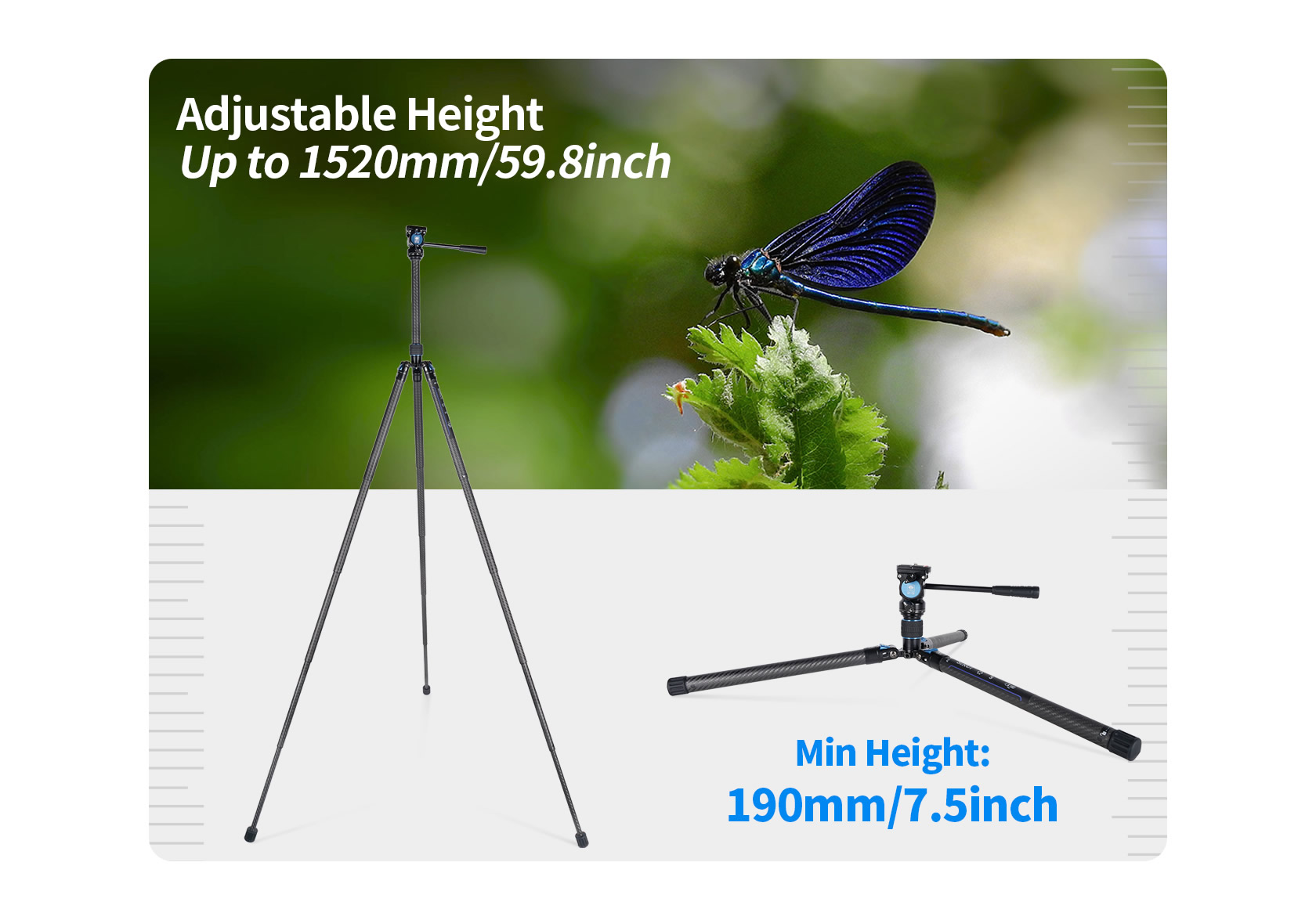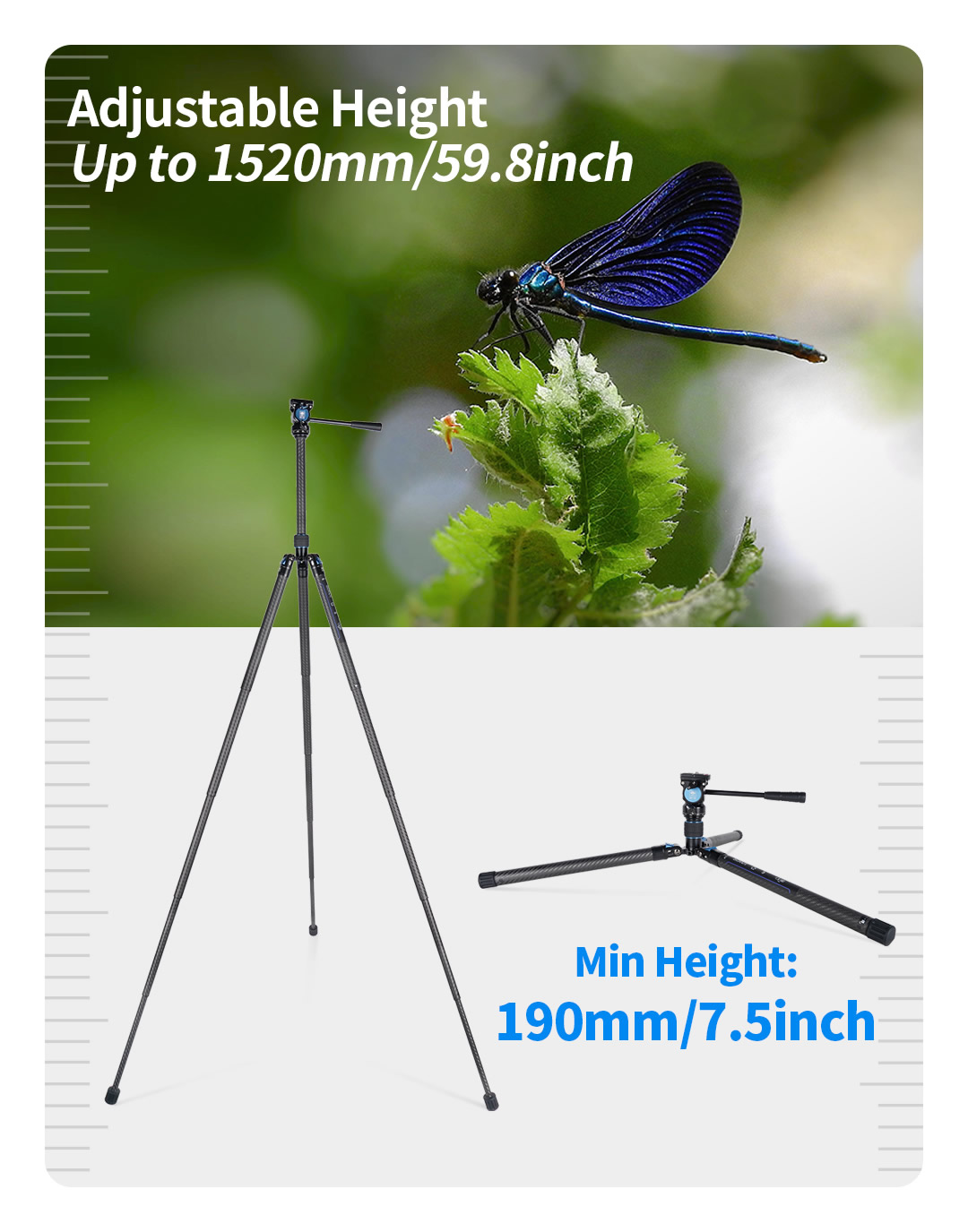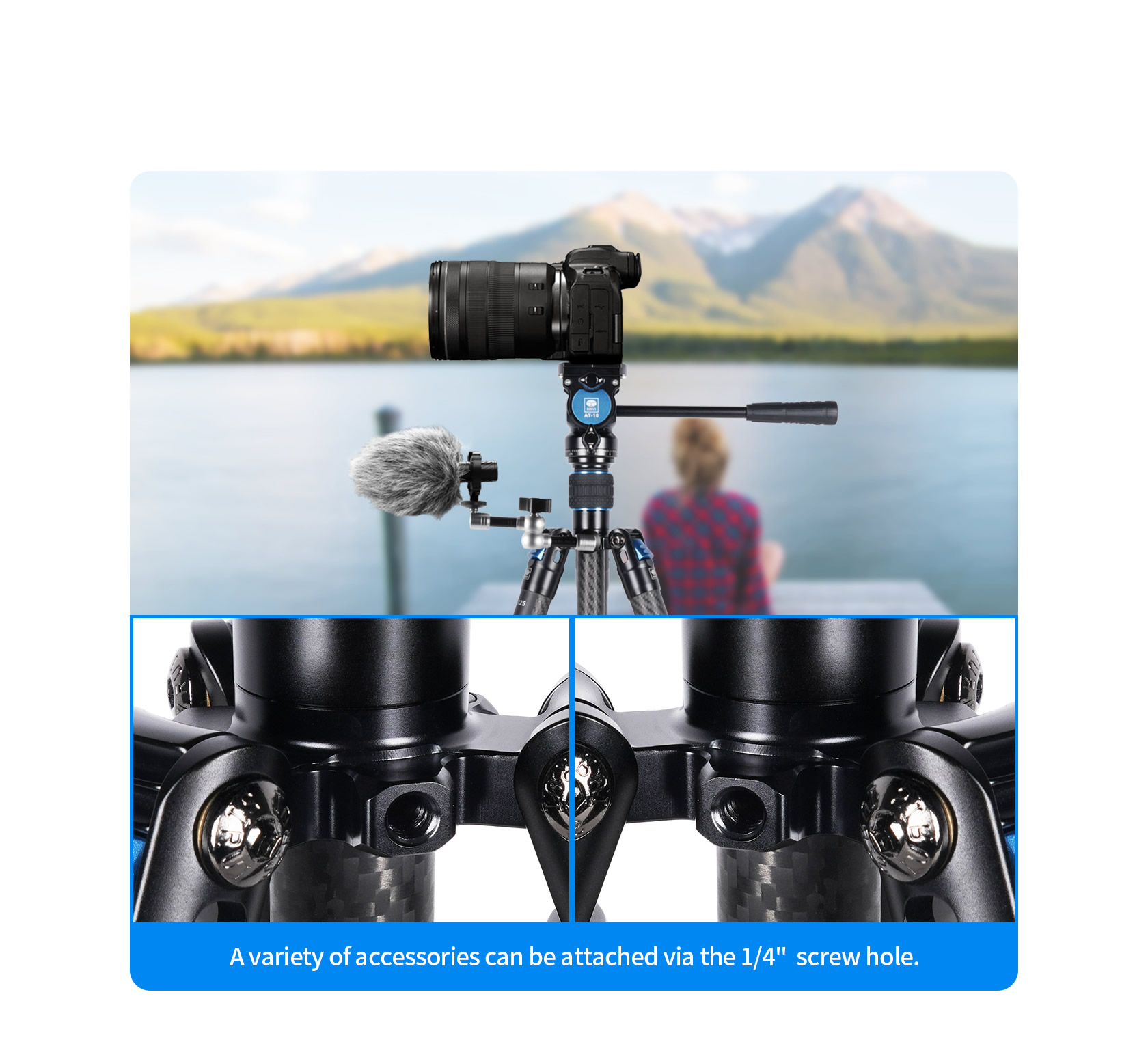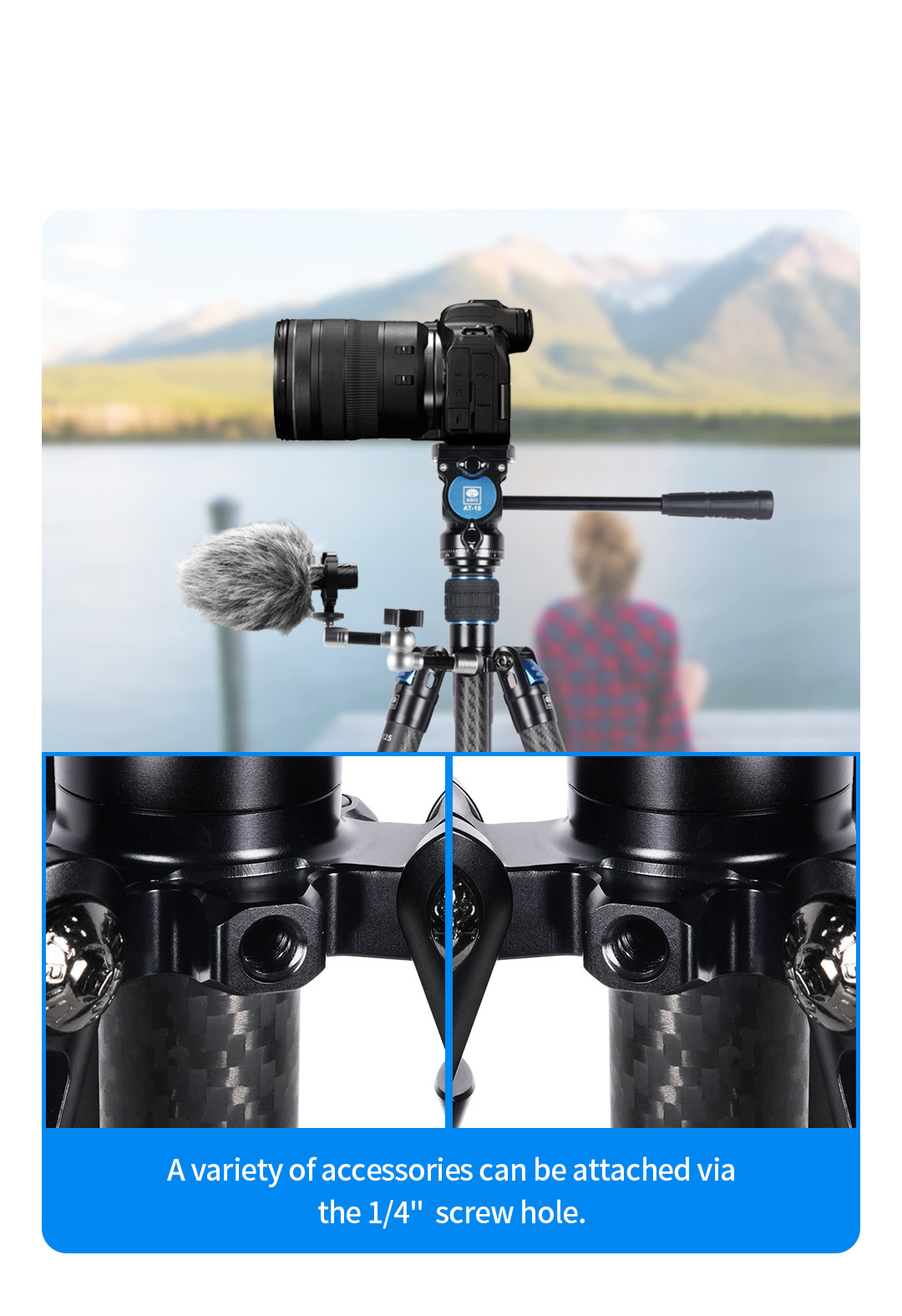 Hang a backpack from the bottom of the column for added stability.​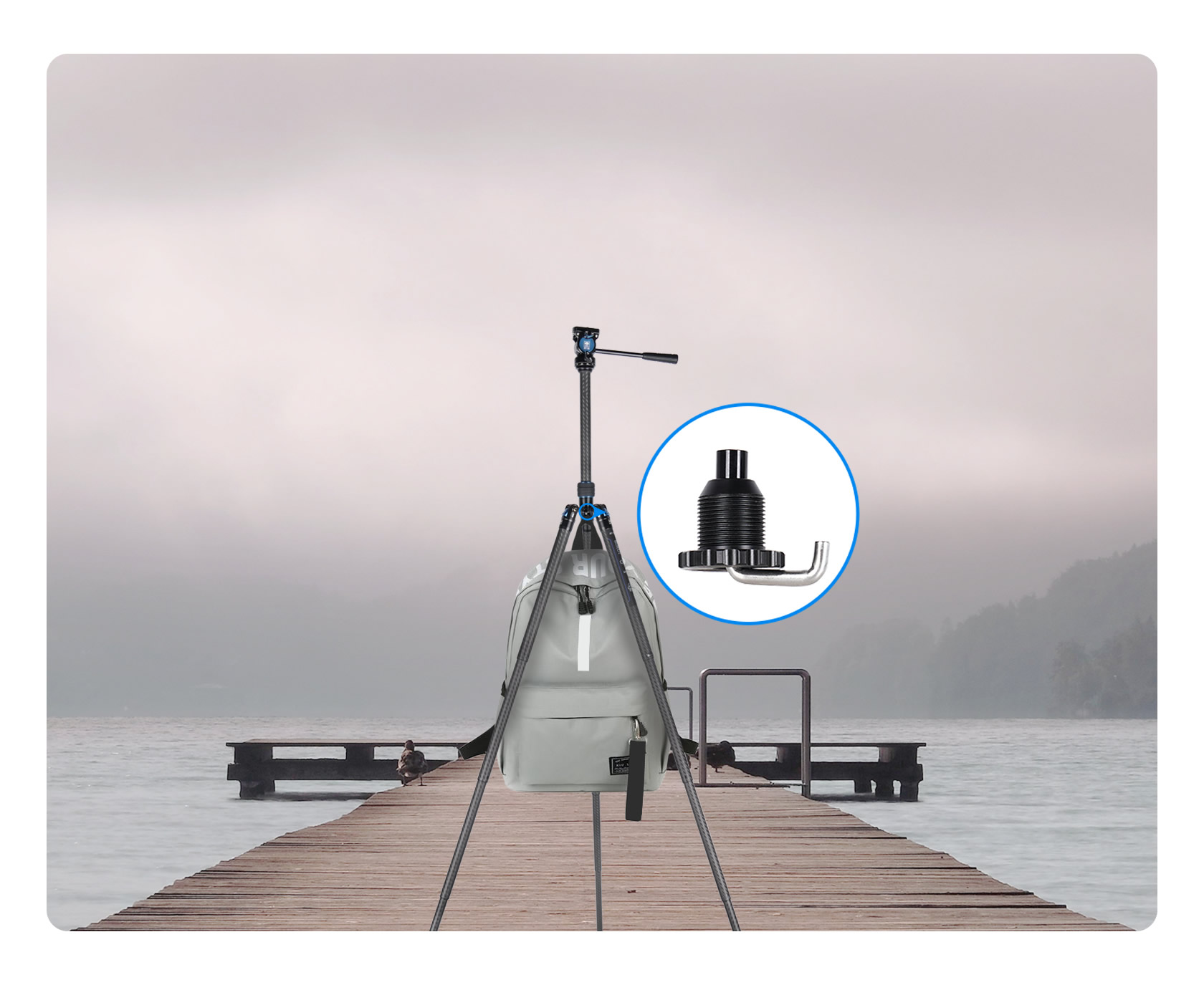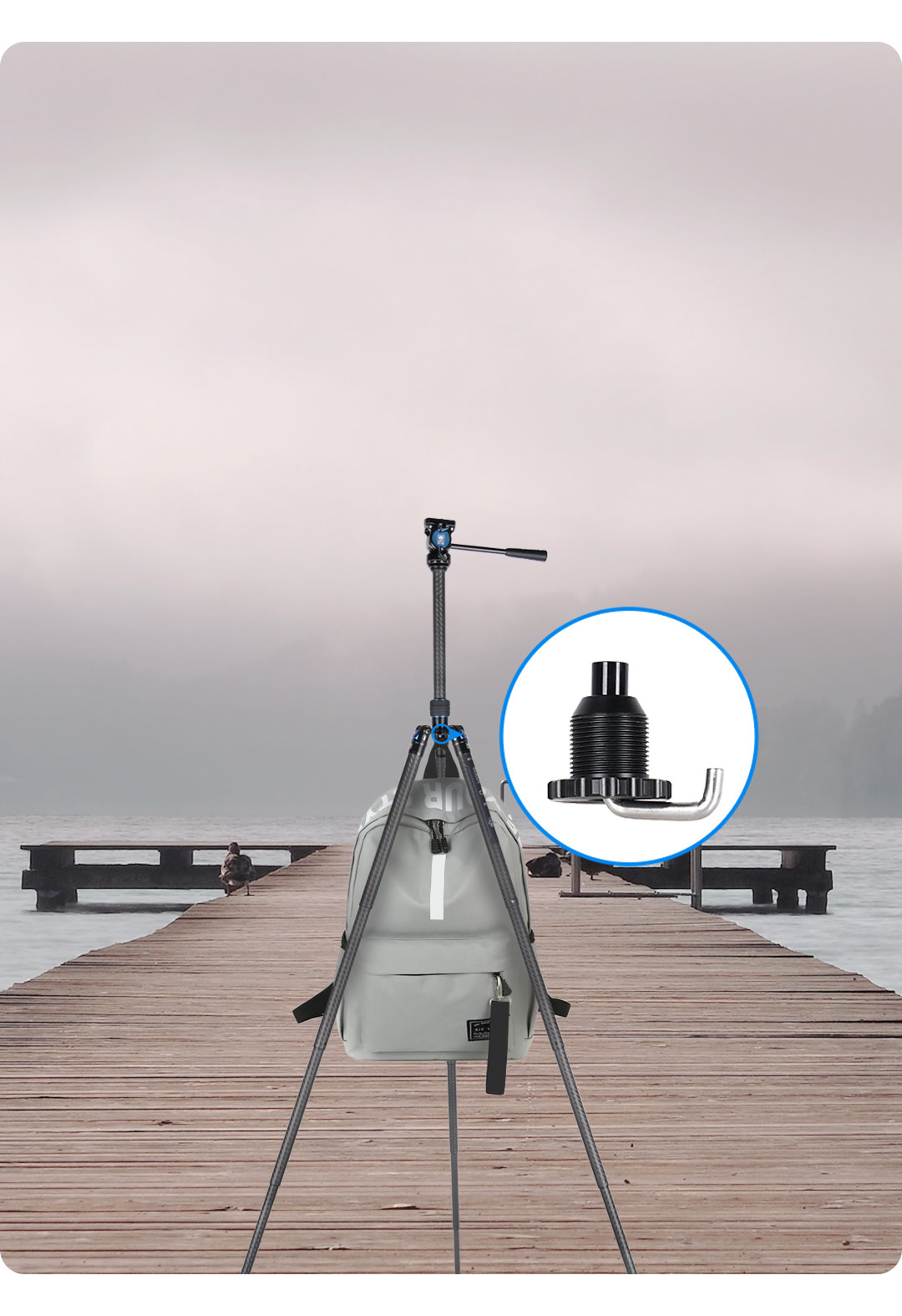 The QR plate comes with anti-twist pins to lock the camera securely in place, eliminating the possibility of camera swiveling while filming.​