The 3K twill weave carbon fiber construction makes the center column and legs lightweight, durable and vibration-free.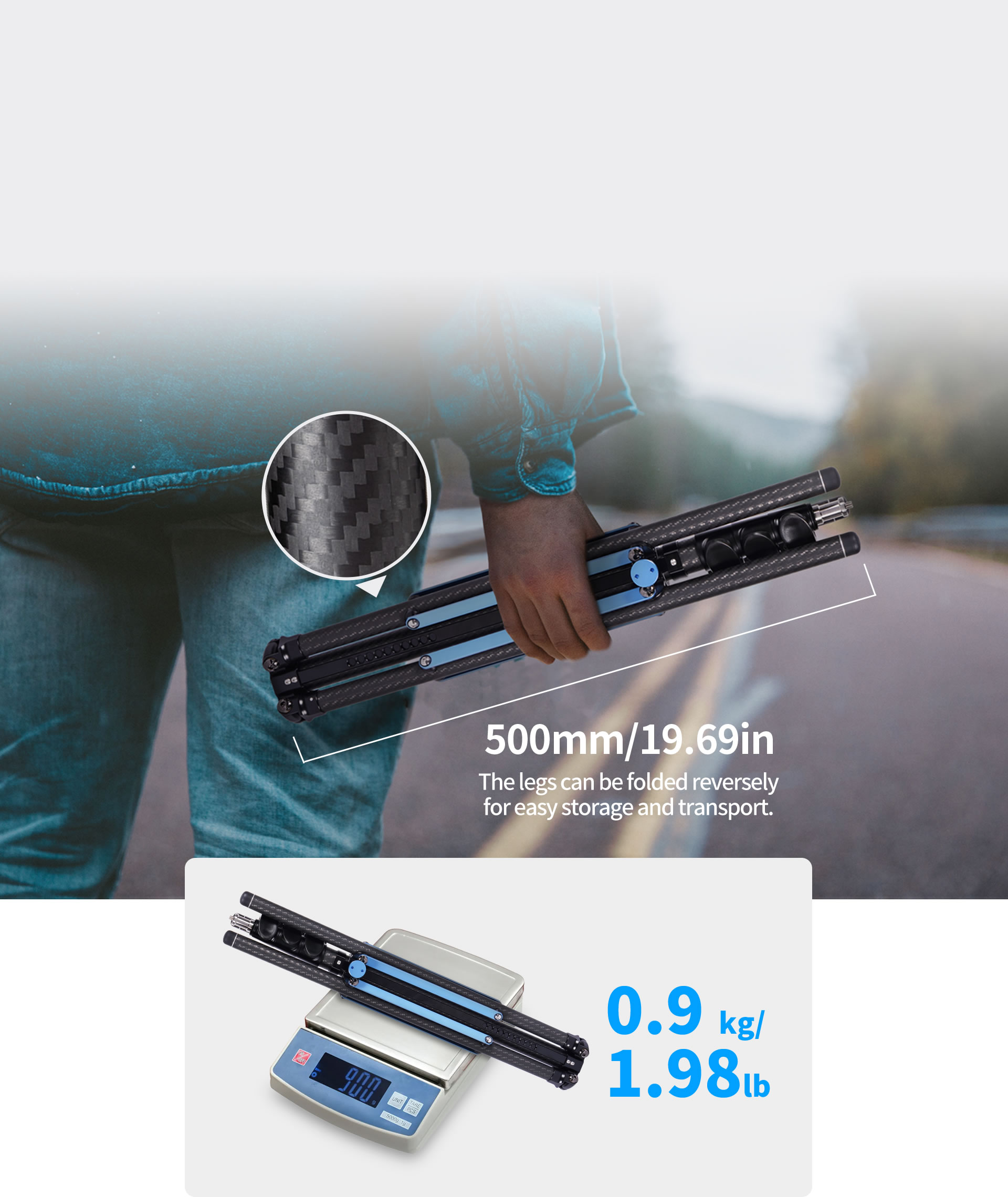 Carbon fiber circular tubes are stronger and stiffer than traditional metal flat tubes.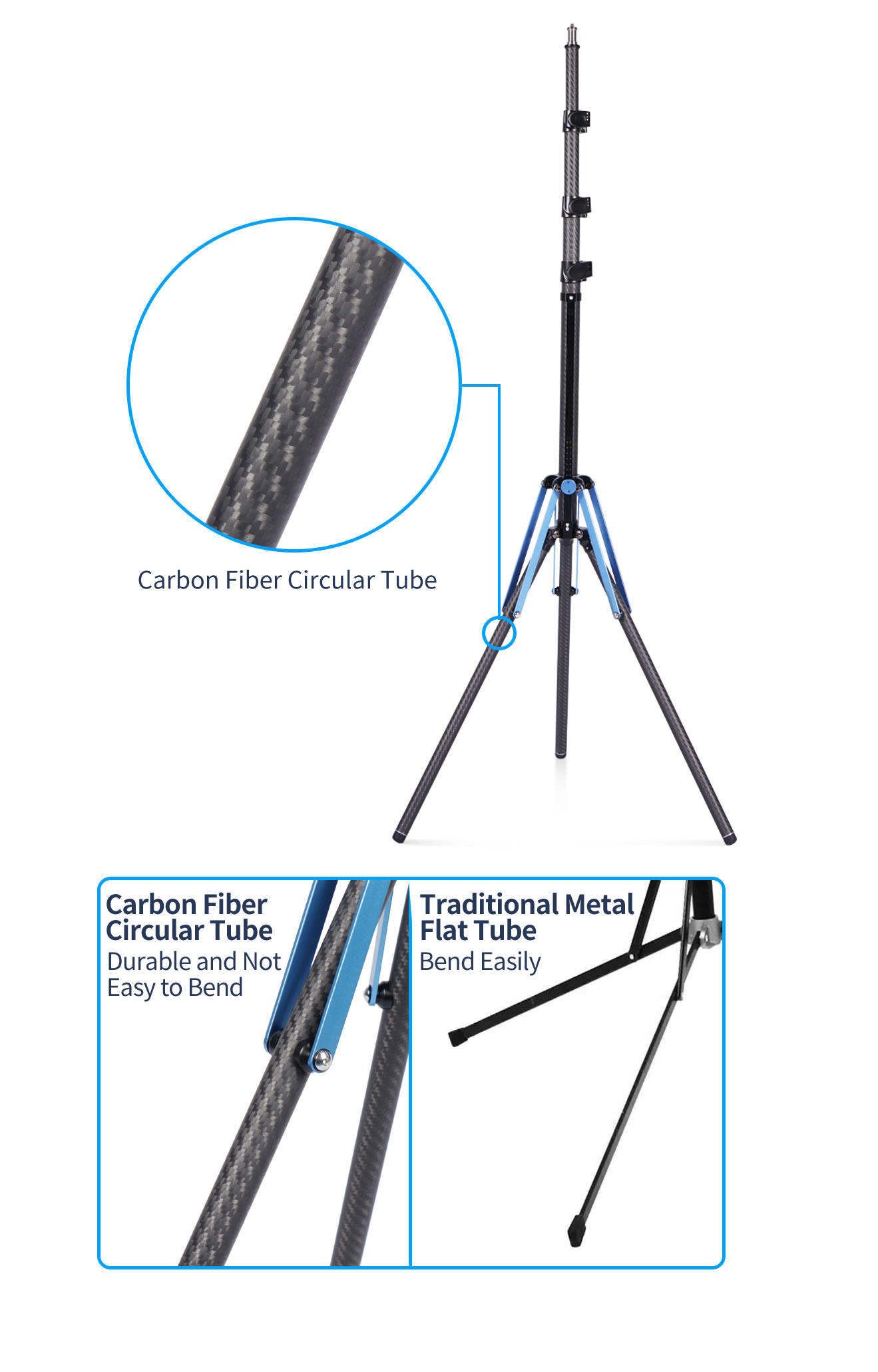 Air cushioning doesn't have the rebounding issue that buffer springs do while retaining the gentle descent feature to protect equipment and fingers.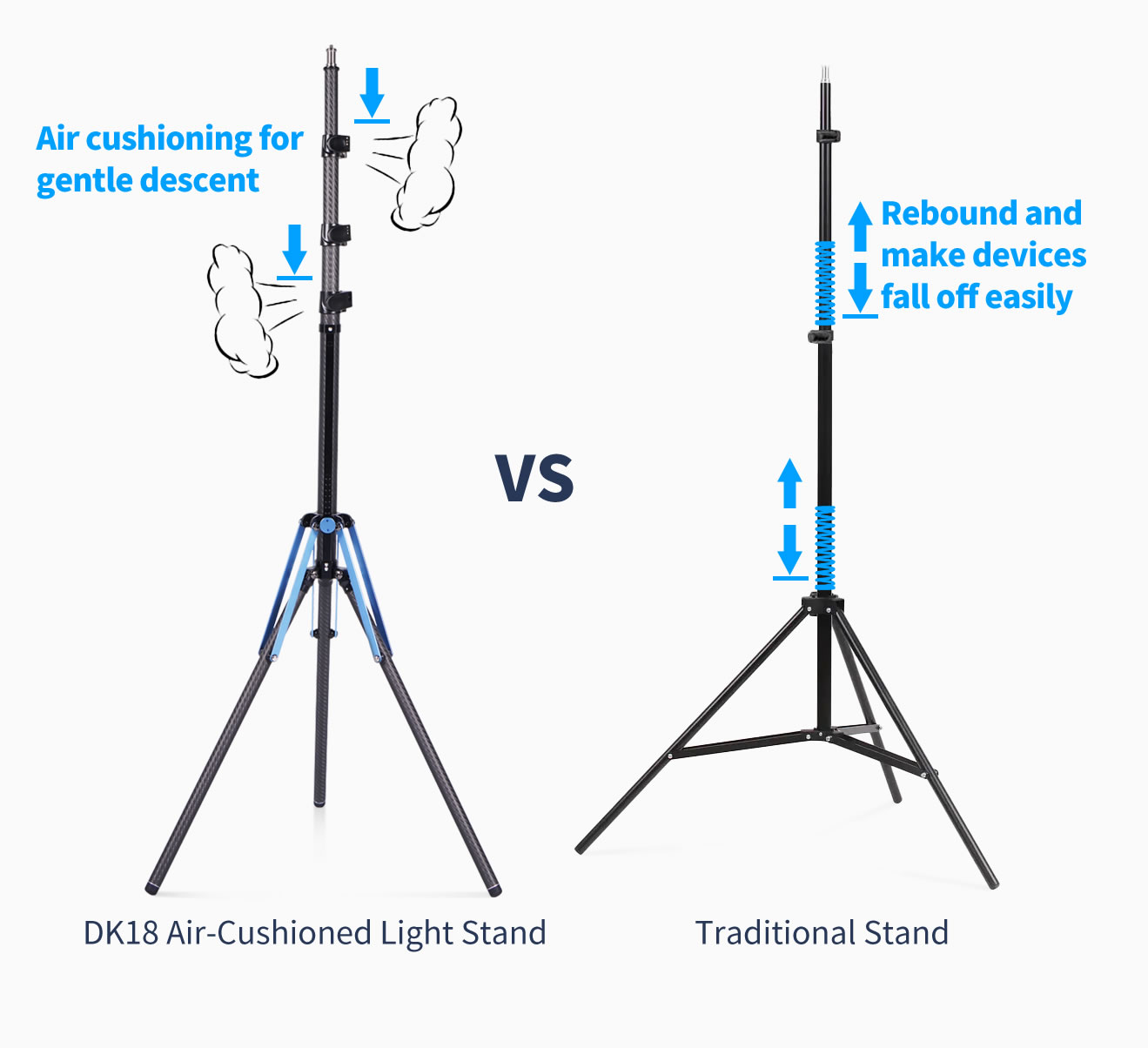 The flip lock system ensures a faster deployment than the traditional twist lock system.​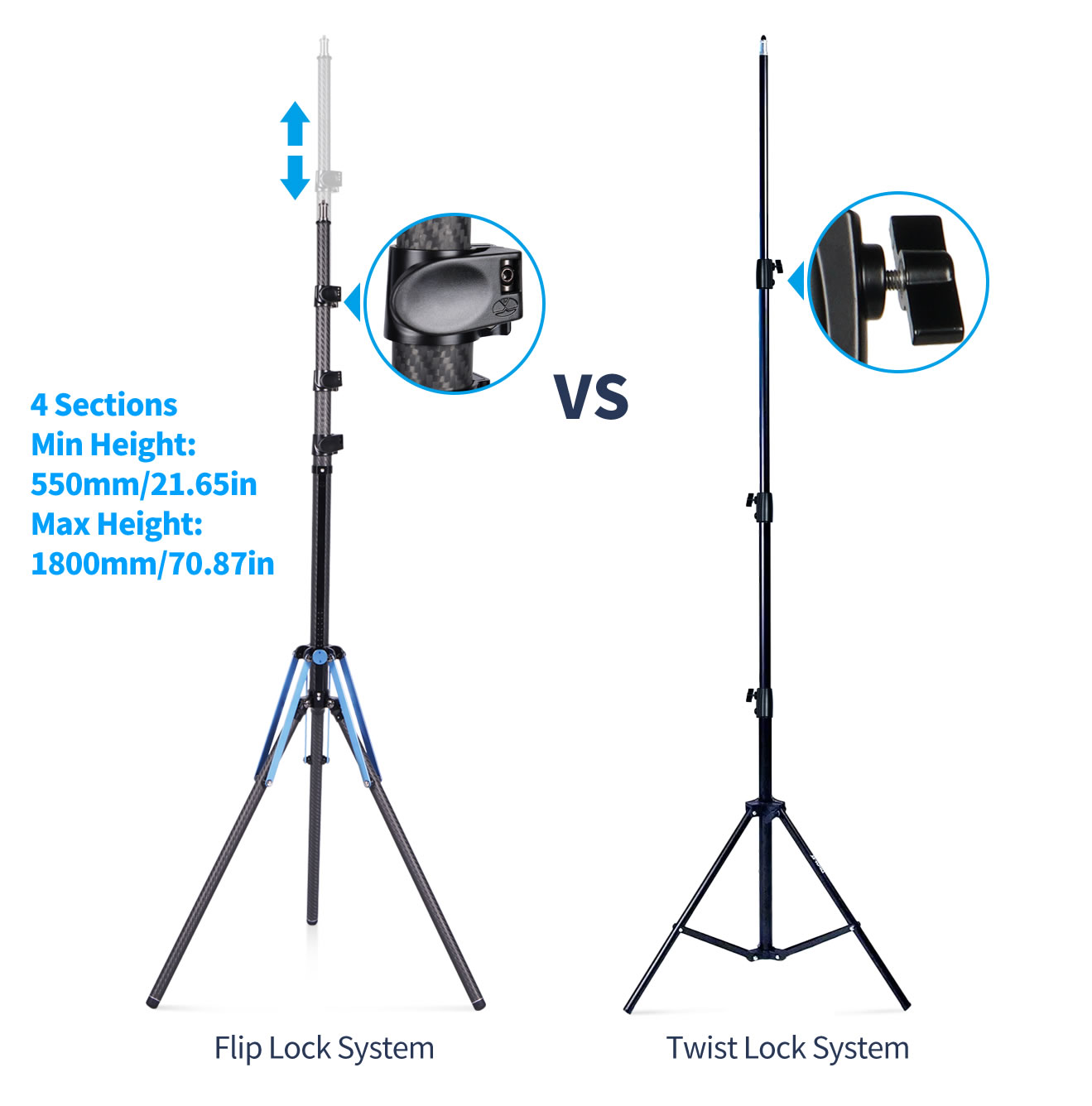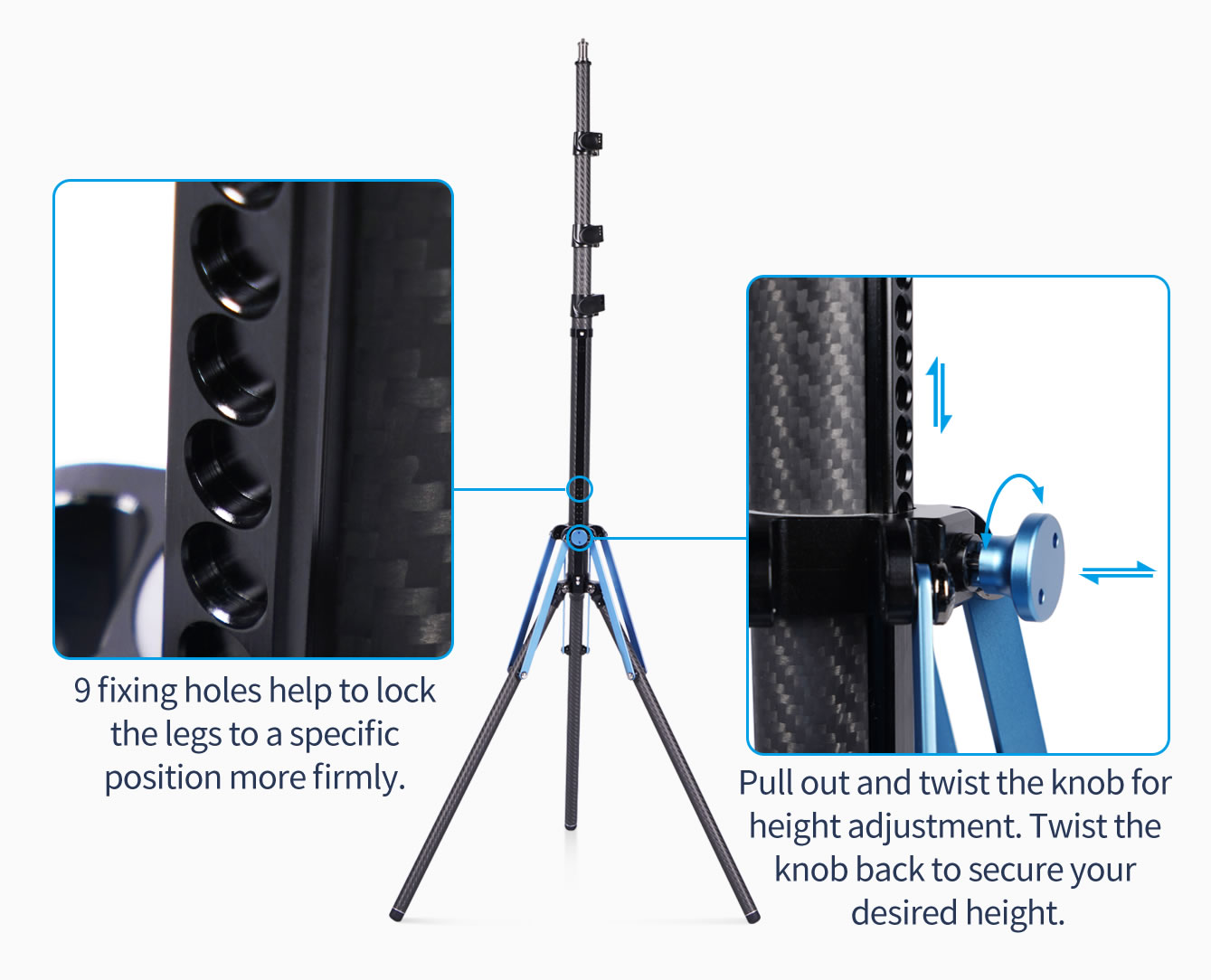 Compatible with LED spotlights, LED panels, on-camera lights, pocket-size LED lights, and more.​