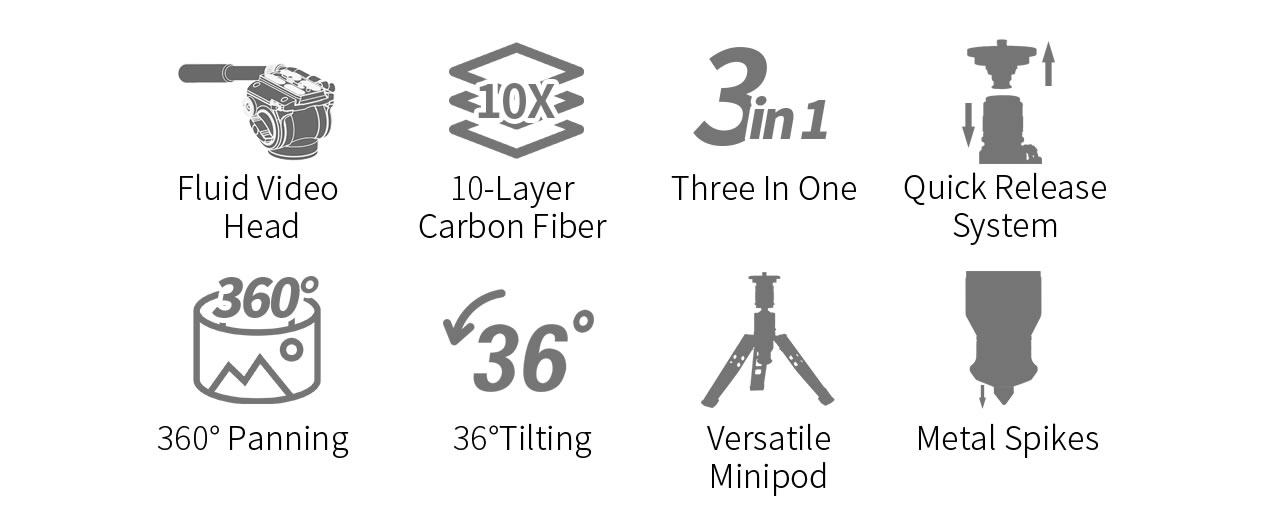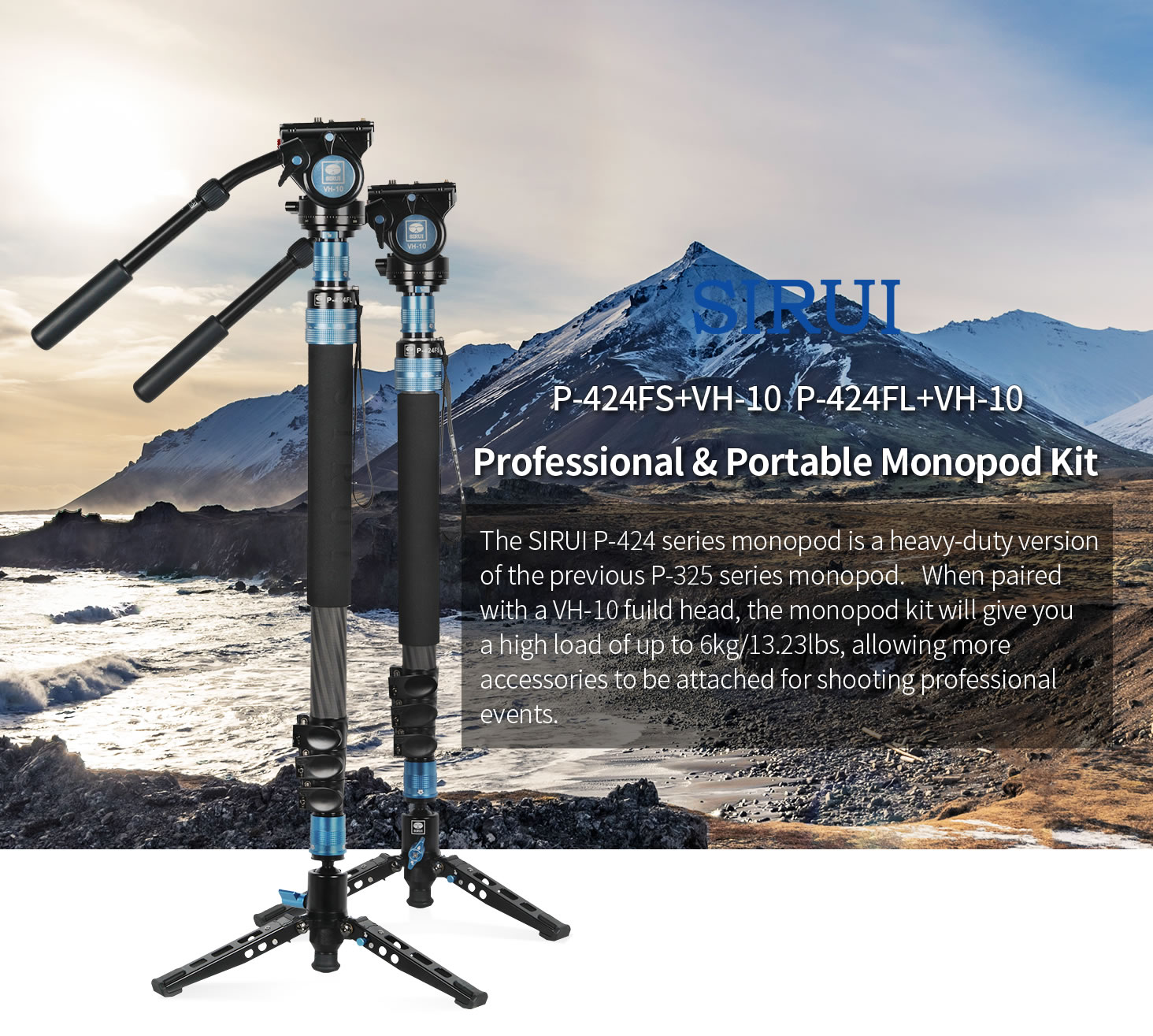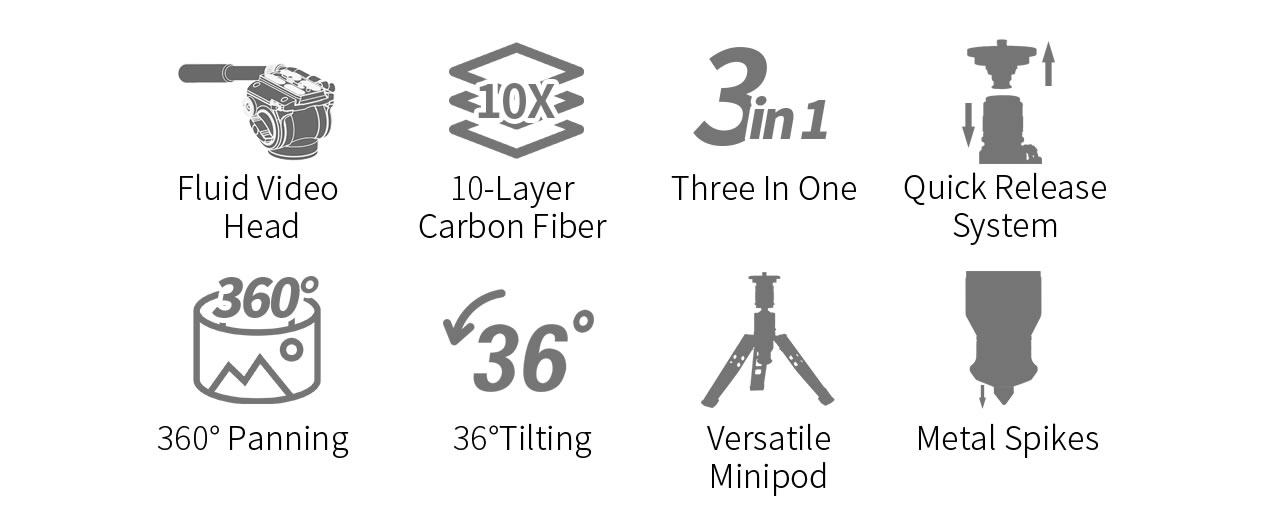 The mounting plate, monopod leg and tripod base can be detached and freely combined into a monopod, an extension rod or a tabletop tripod. This is a versatile tool that serves many purposes.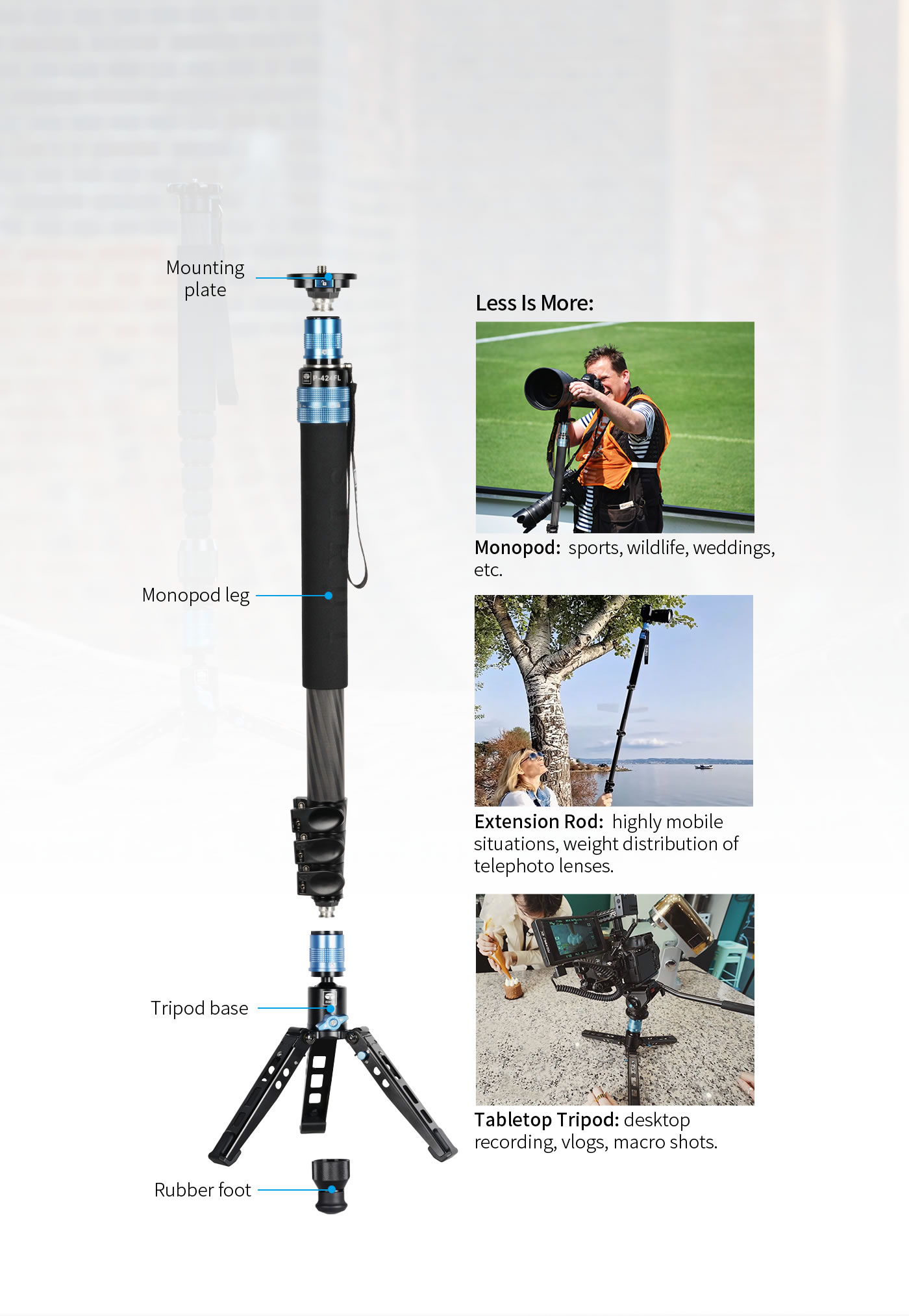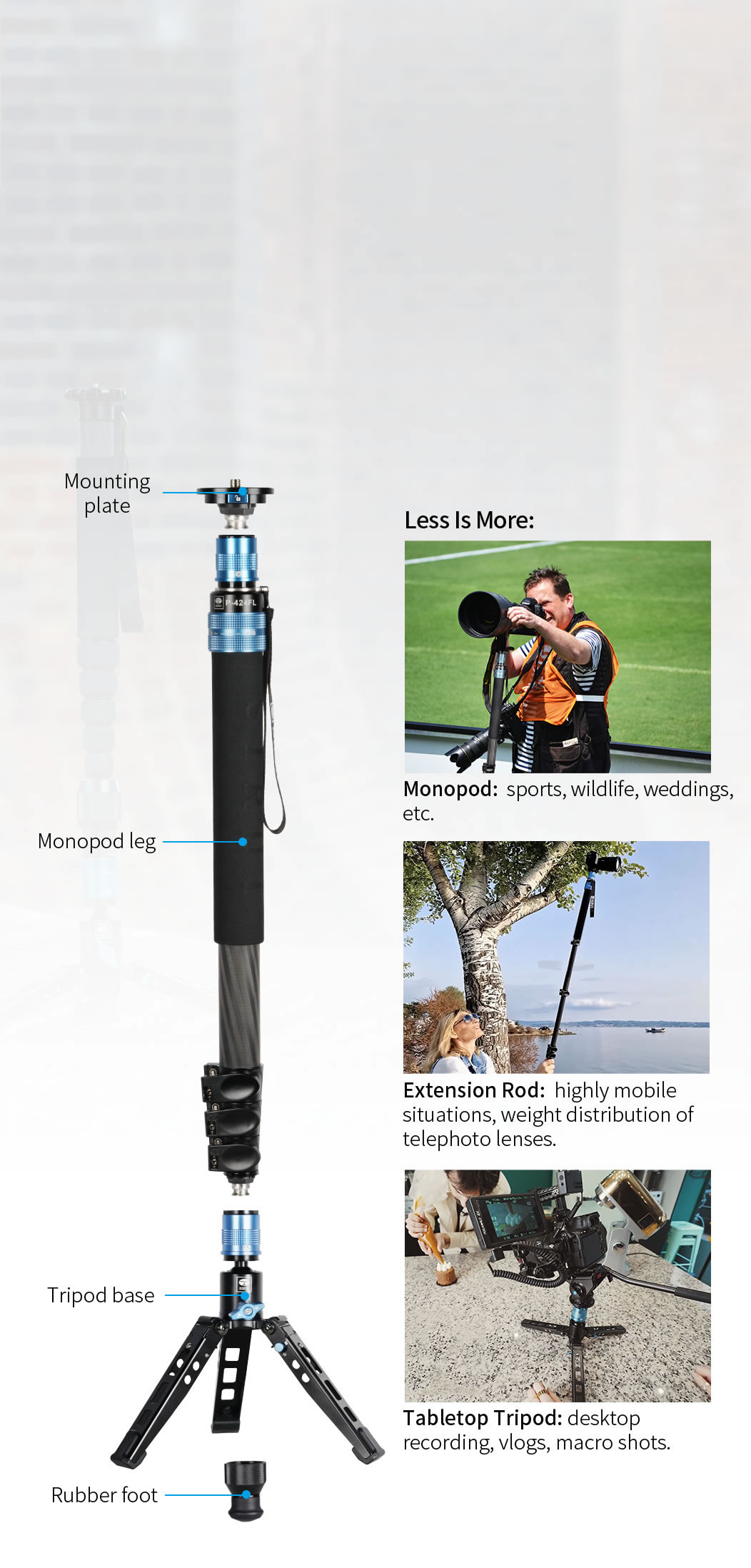 The monopod features a quick-release system. Pull on the sleeve to remove the mounting plate and simply insert the plate back to securely lock it in place.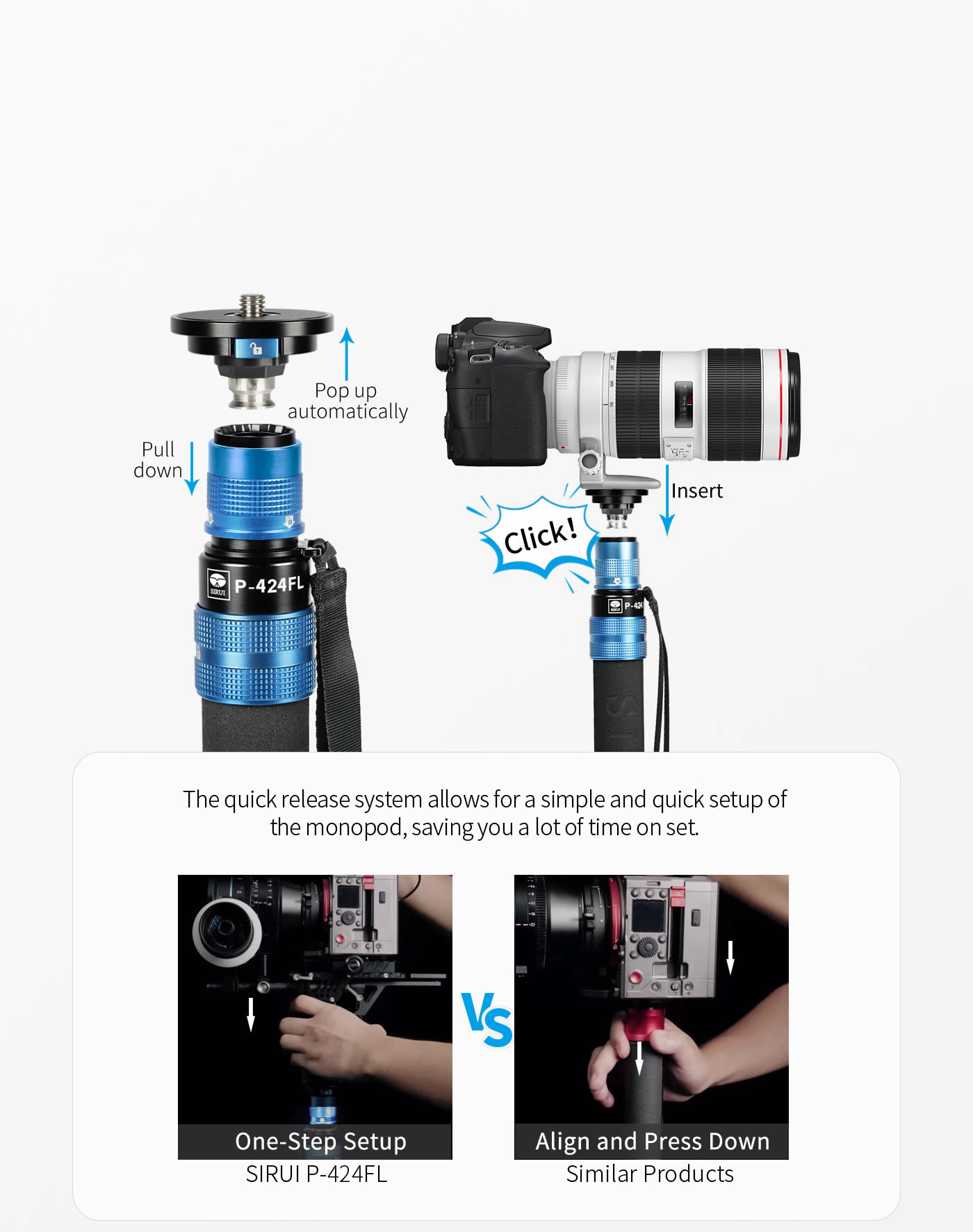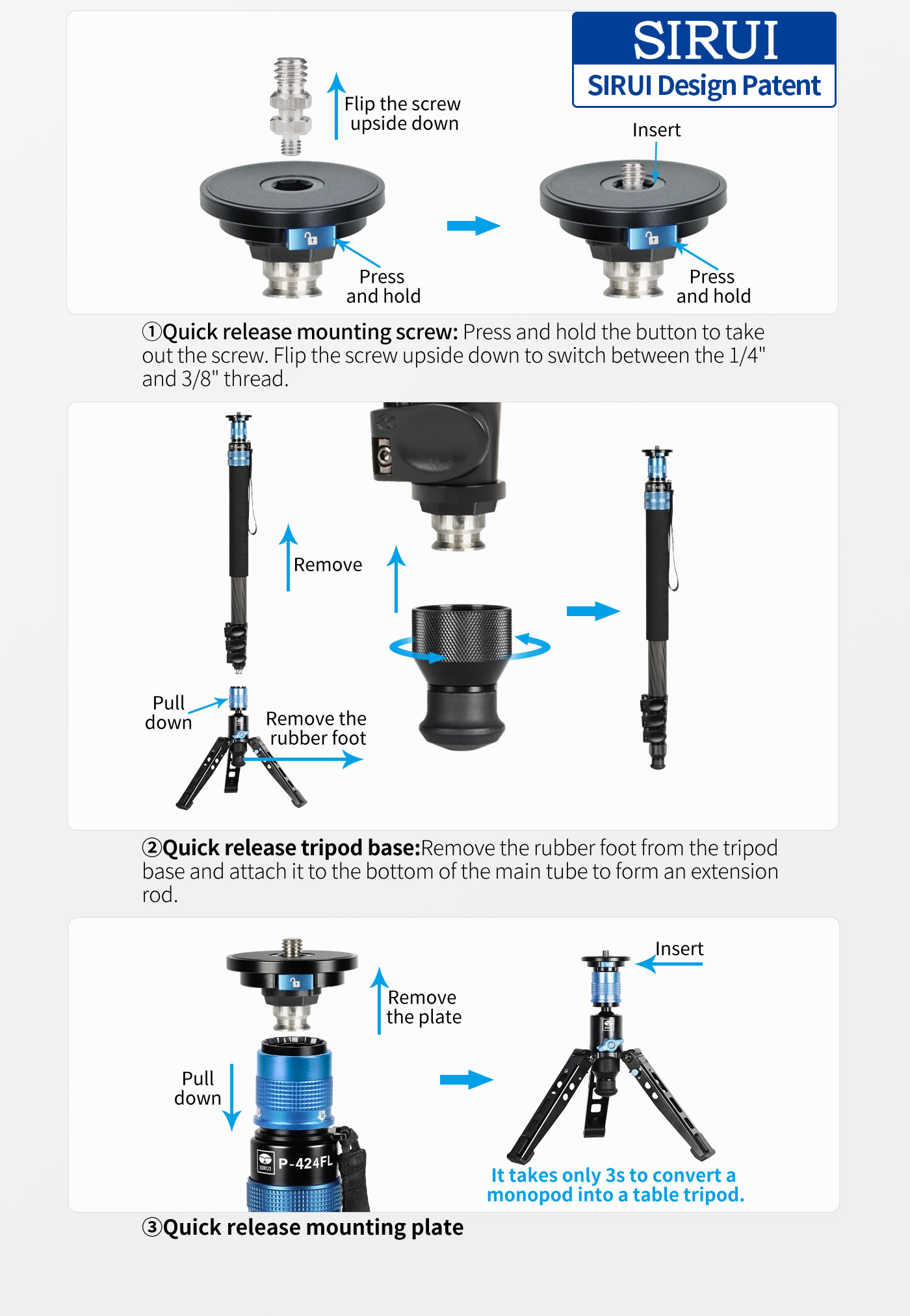 Monopods in this series are relatively tall and sturdy with large leg tubes, and are therefore suitable for use in a wide range of scenarios.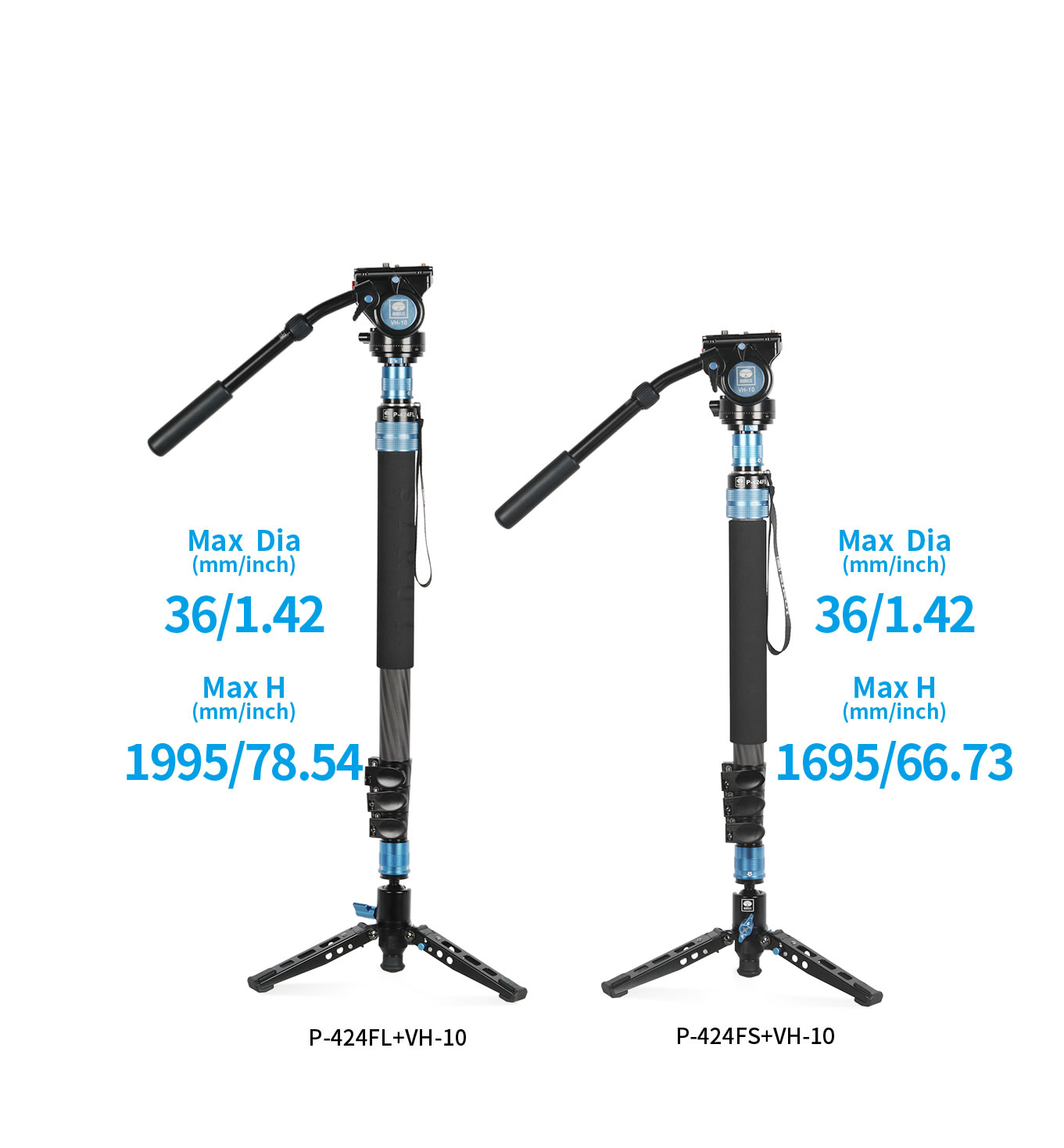 The upper twist collar has a groove-textured surface for a firm twist. Unlock the collar to get a full 360°panning ability.

36°tilting in any direction gives you a lot of flexibility.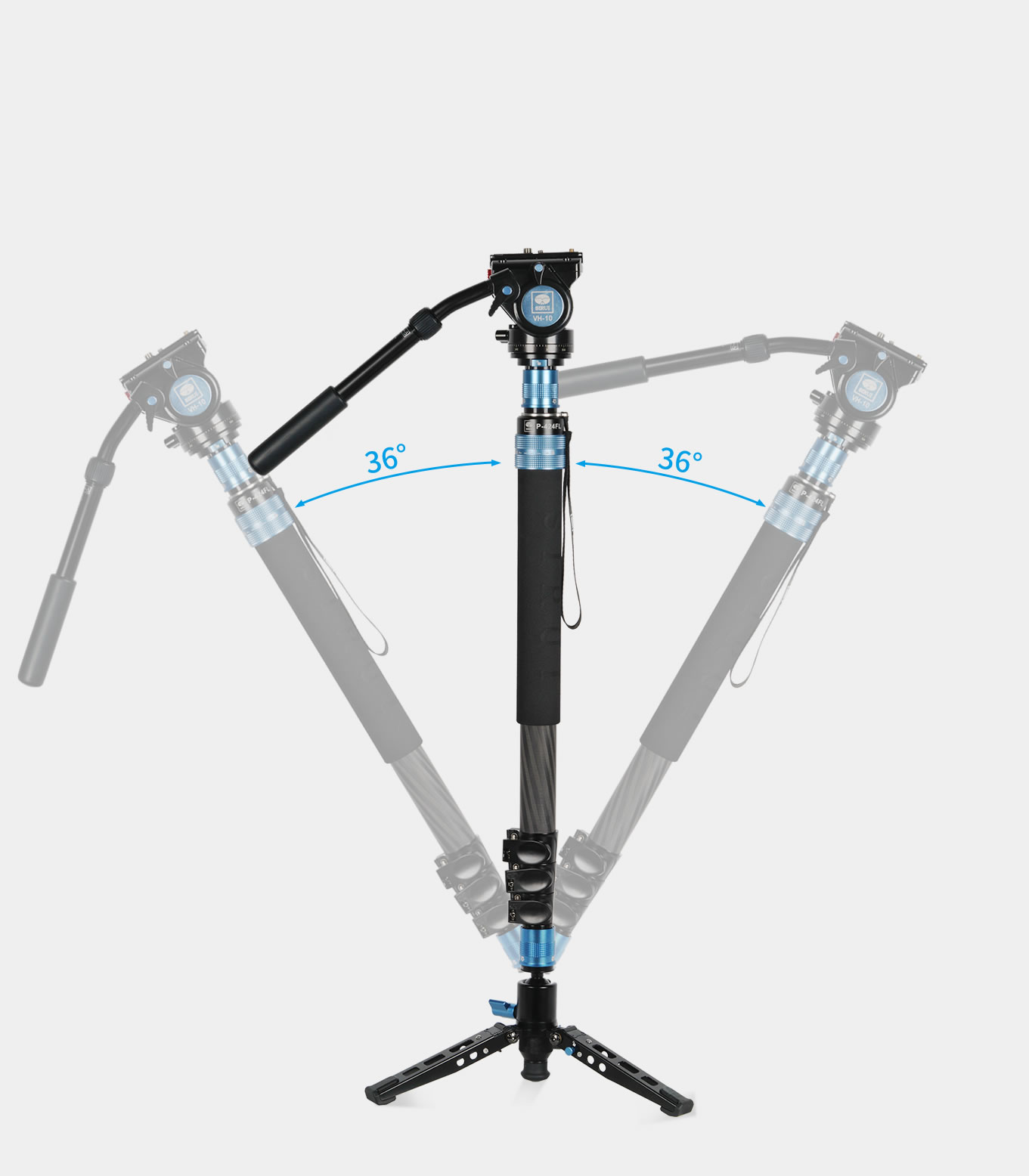 The minipod is made of solid aluminum to be robust and stable.
Great Performance In Extreme Weather
Whether it is scorching heat or freezing winters (-40℃~100℃), the monopod always stays in its best condition.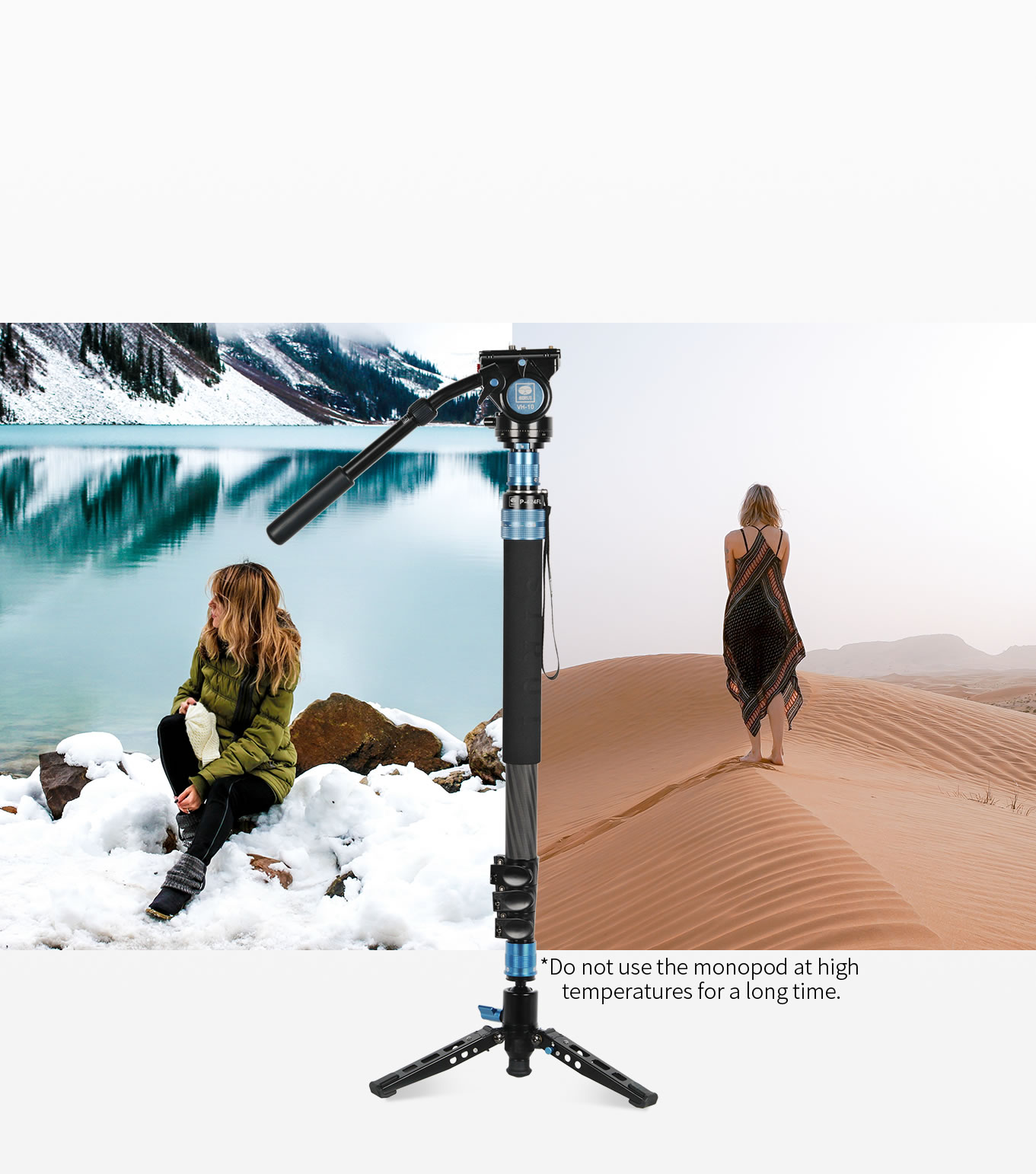 The built-in hydraulic damper allows you to pan (360°) and tilt (-70°to +90°) the lightweight VH-10 fluid head smoothly to get your desired angle.