SIRUI Blaze Series LED Monolight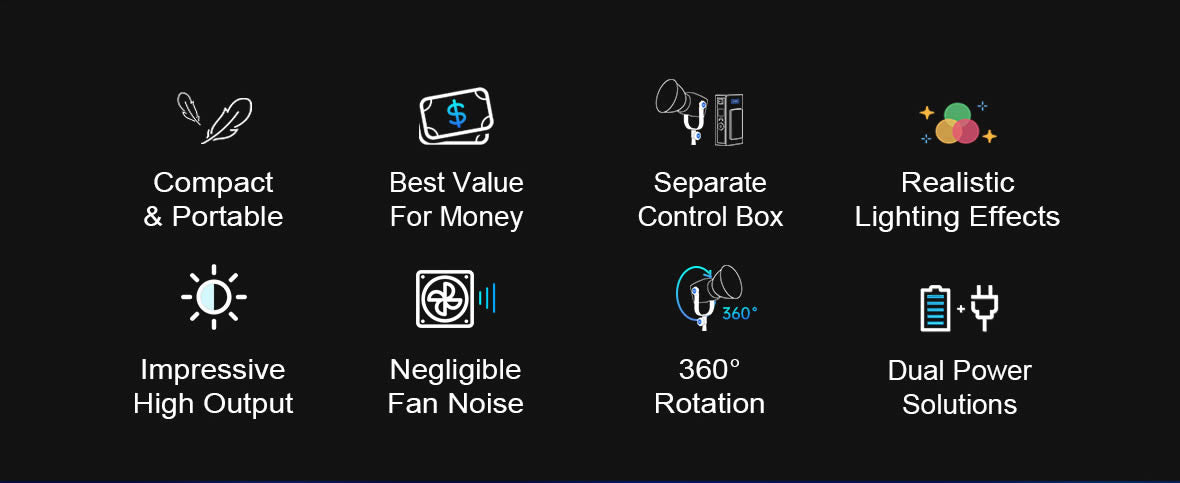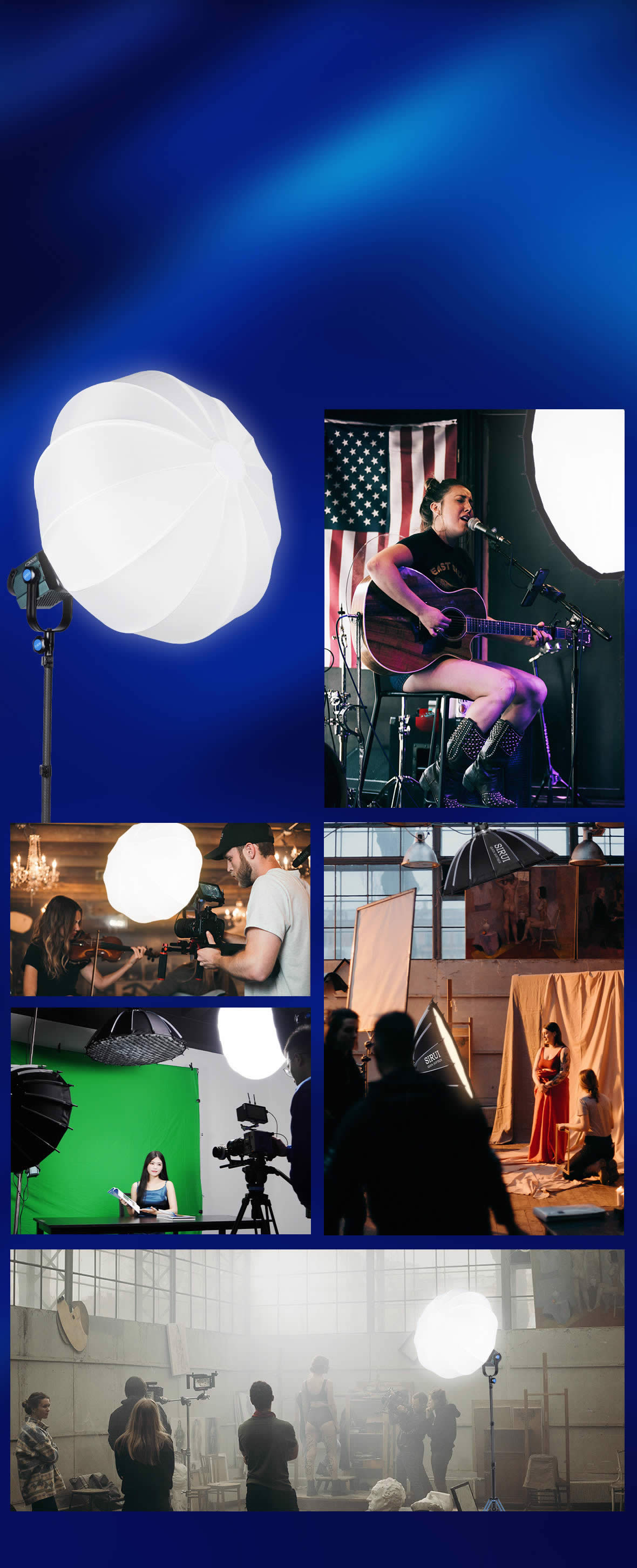 The SIRUI Blaze Series
includes four versions of LED monolight
C150 Daylight
C150B Bi-Color
C300 Daylight
C300B Bi-Color
A relatively small form factor allows the light to get rid of a stand and be handheld for outdoor shooting. Various practical features such as strong and constant output, realistic lighting effects, stunning color reproduction, and ultra-silent fans make these lights ideal for film, broadcast, video, and commercial production.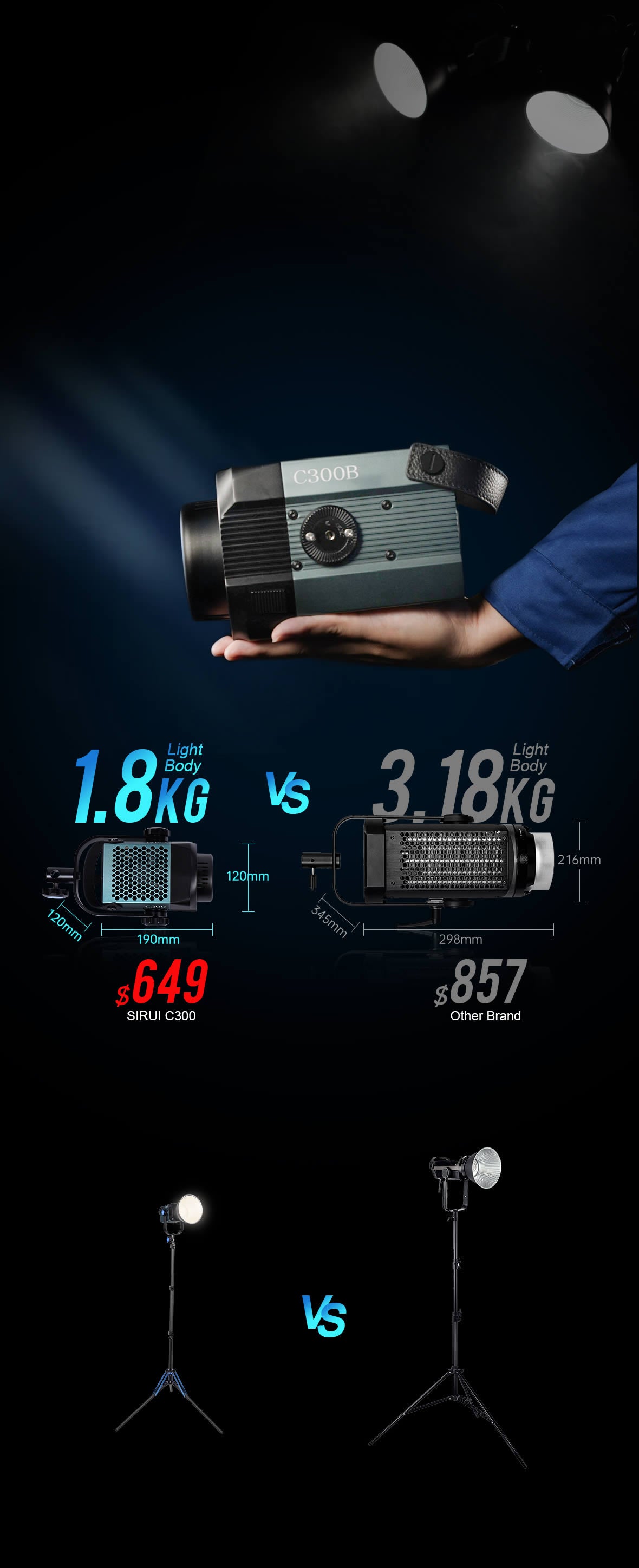 Compact & Portable
Best Value For Money
The SIRUI Blaze Series LED Monolights are so much smaller than their counterparts that the C300 Daylight, for example, is made as compact as a 150W LED fixture.
These lights can be safely mounted on lightweight stands thanks to their small size.
Small and lightweight stand
Large and heavy stand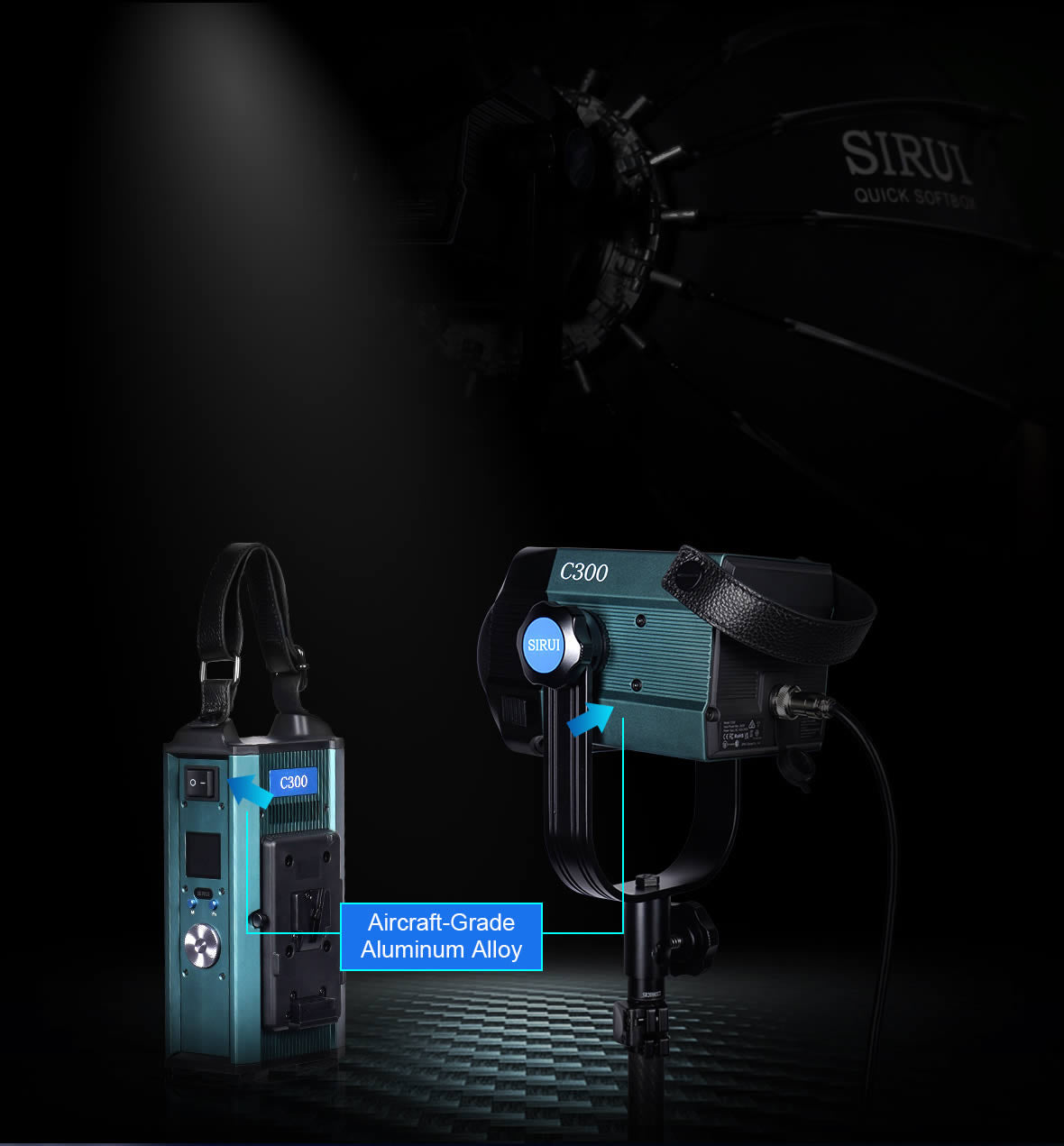 Tough & Durable
The head unit and control box are solidly built of aircraft-grade aluminum alloy for increased service life.

Realistic Lighting effects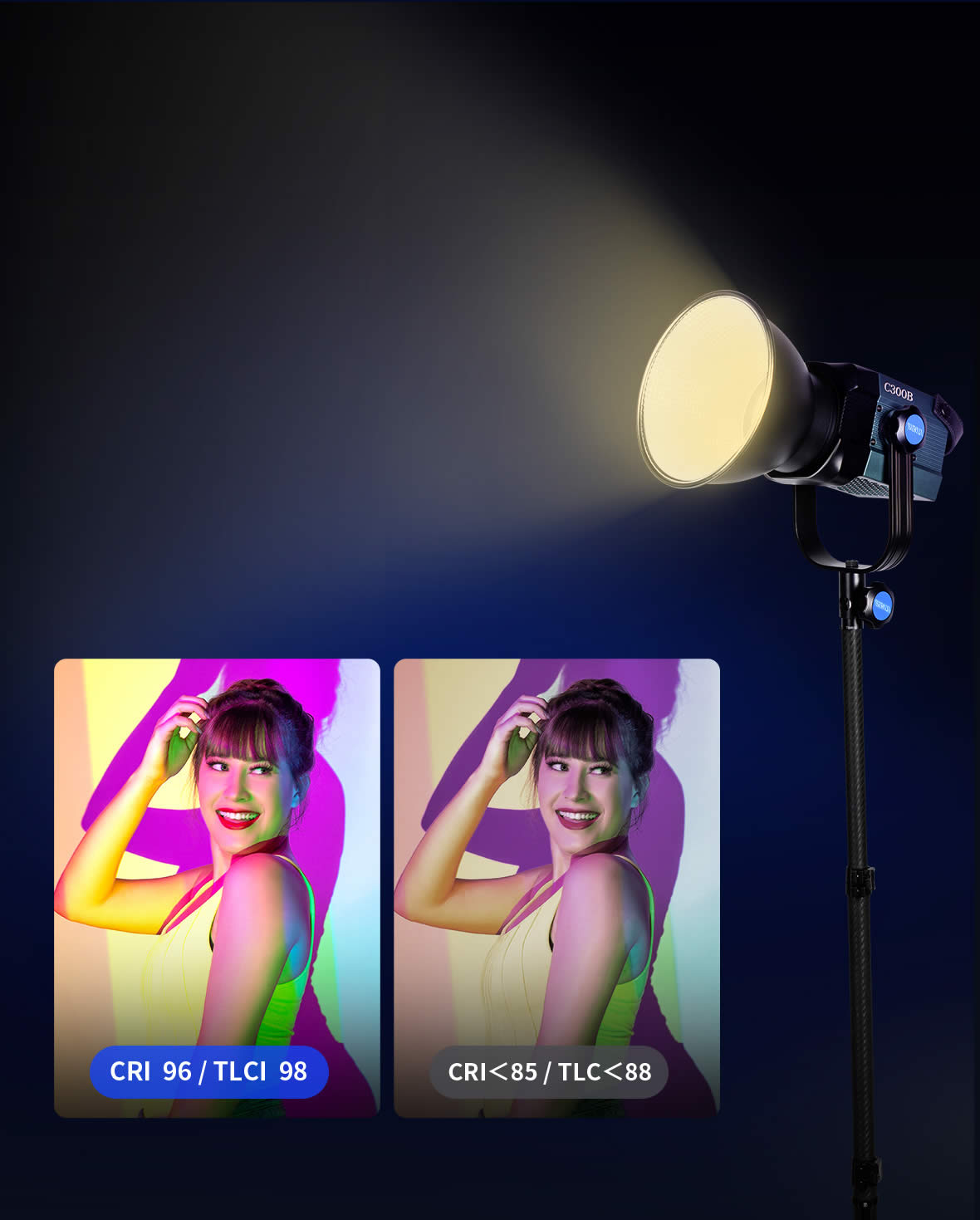 Stunning Color Reproduction
Featuring a high CRI of 96 and TLCI of 98
the Blaze Series has the ability to deliver vibrant natural light and reproduce accurate colors.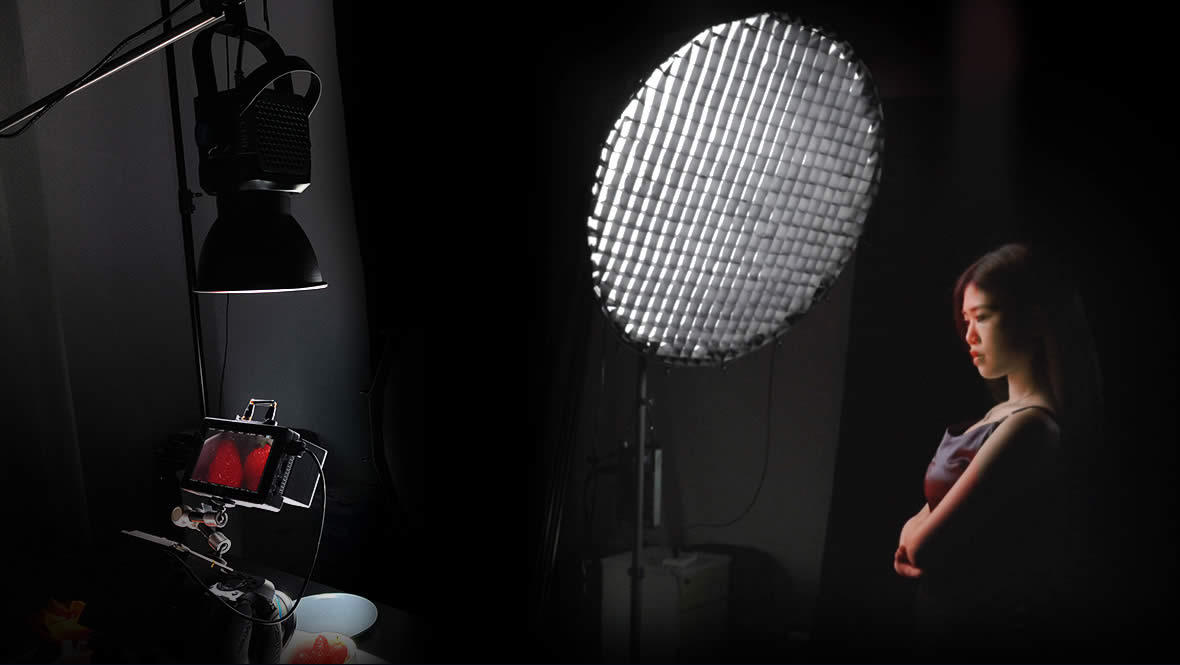 The light can
be hung from
somewhere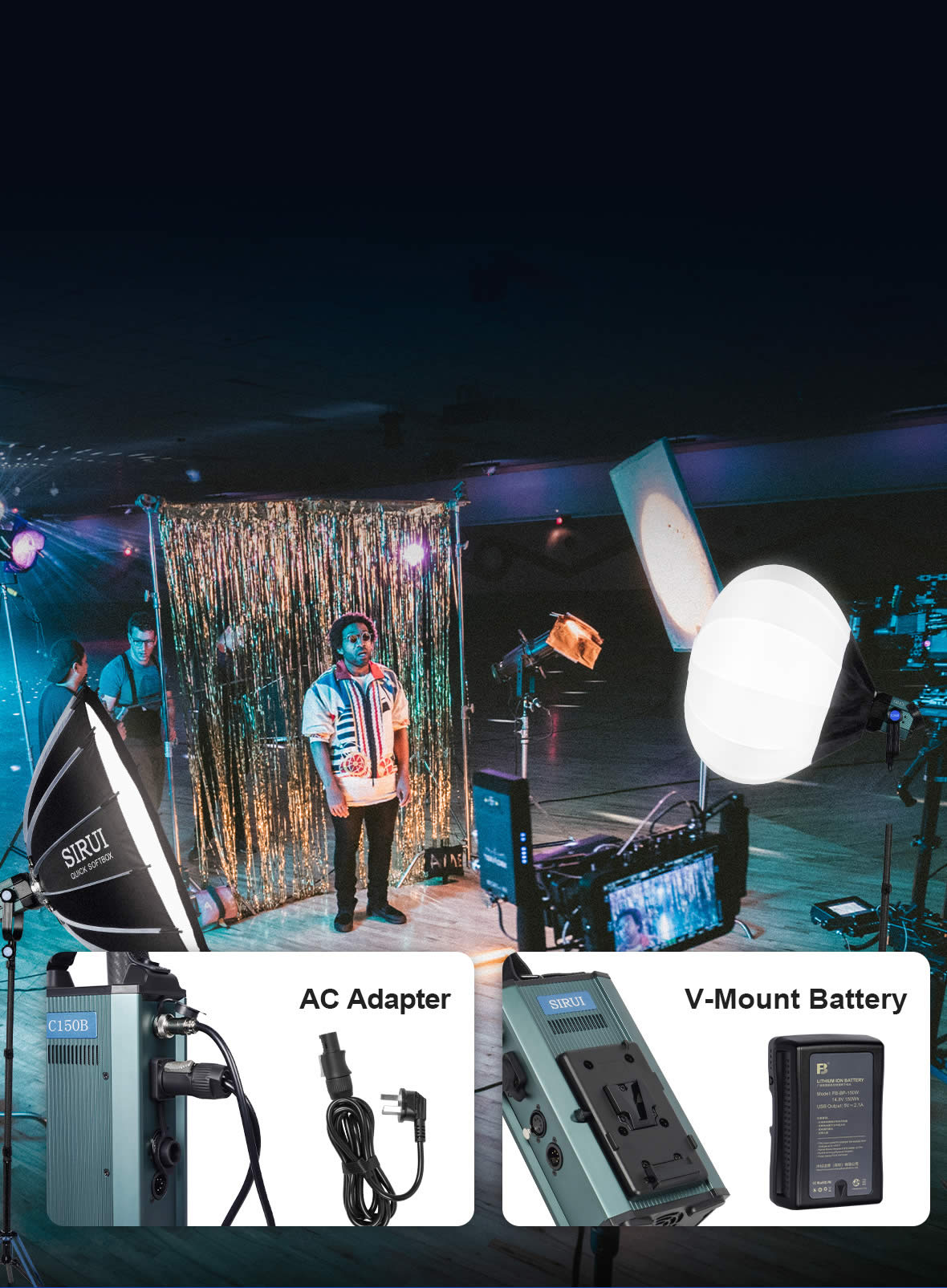 Dual Power Solutions
For Indoor And Outdoor Use
* 150W: 1 V-Mount Battery 丨 300W: 2 V-Mount Batteries (Battery Sold Separately)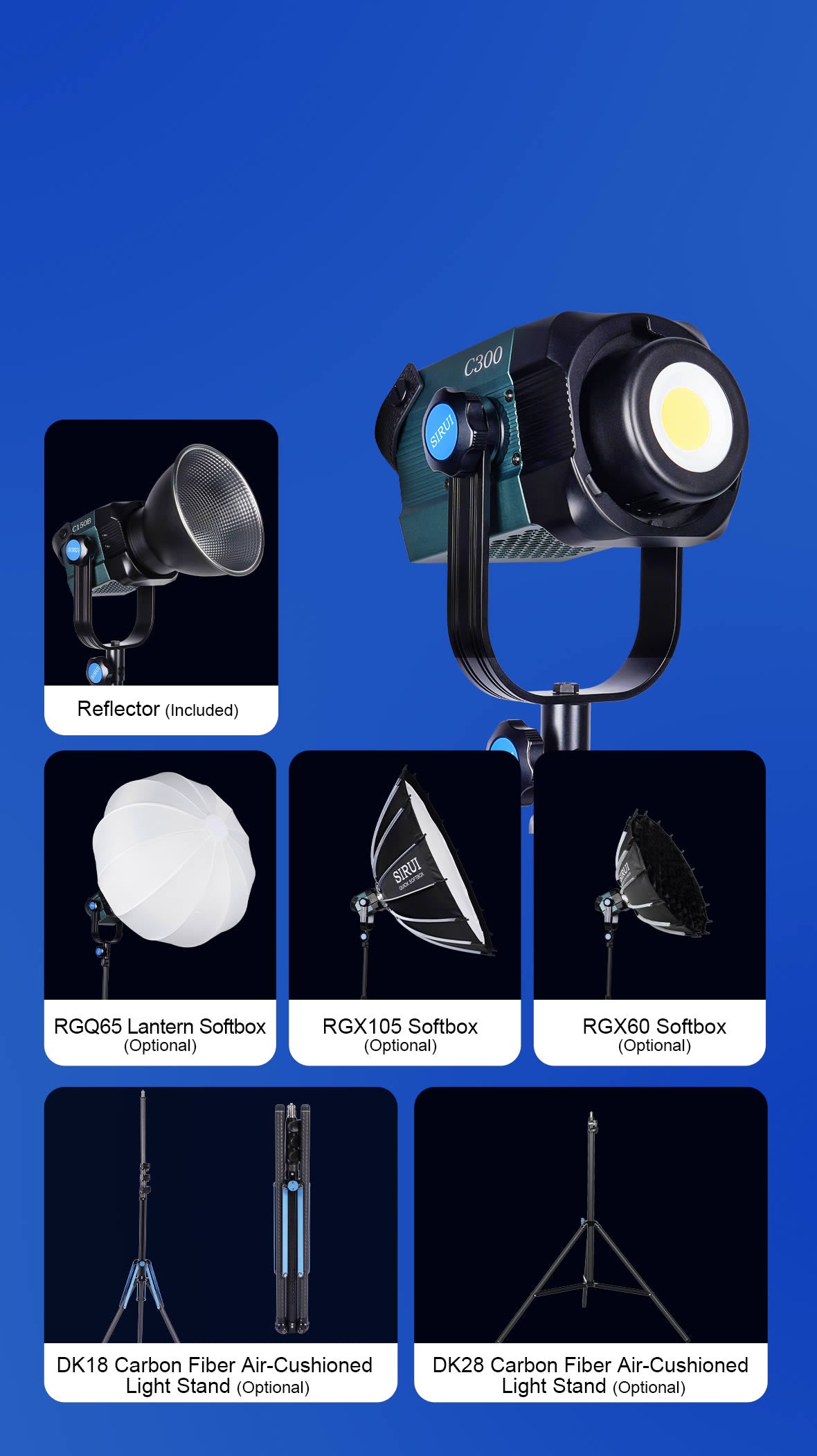 Universal Bowens Mount
With a Bowens mount, this light can work with a wide variety of accessories and modifiers for added versatility.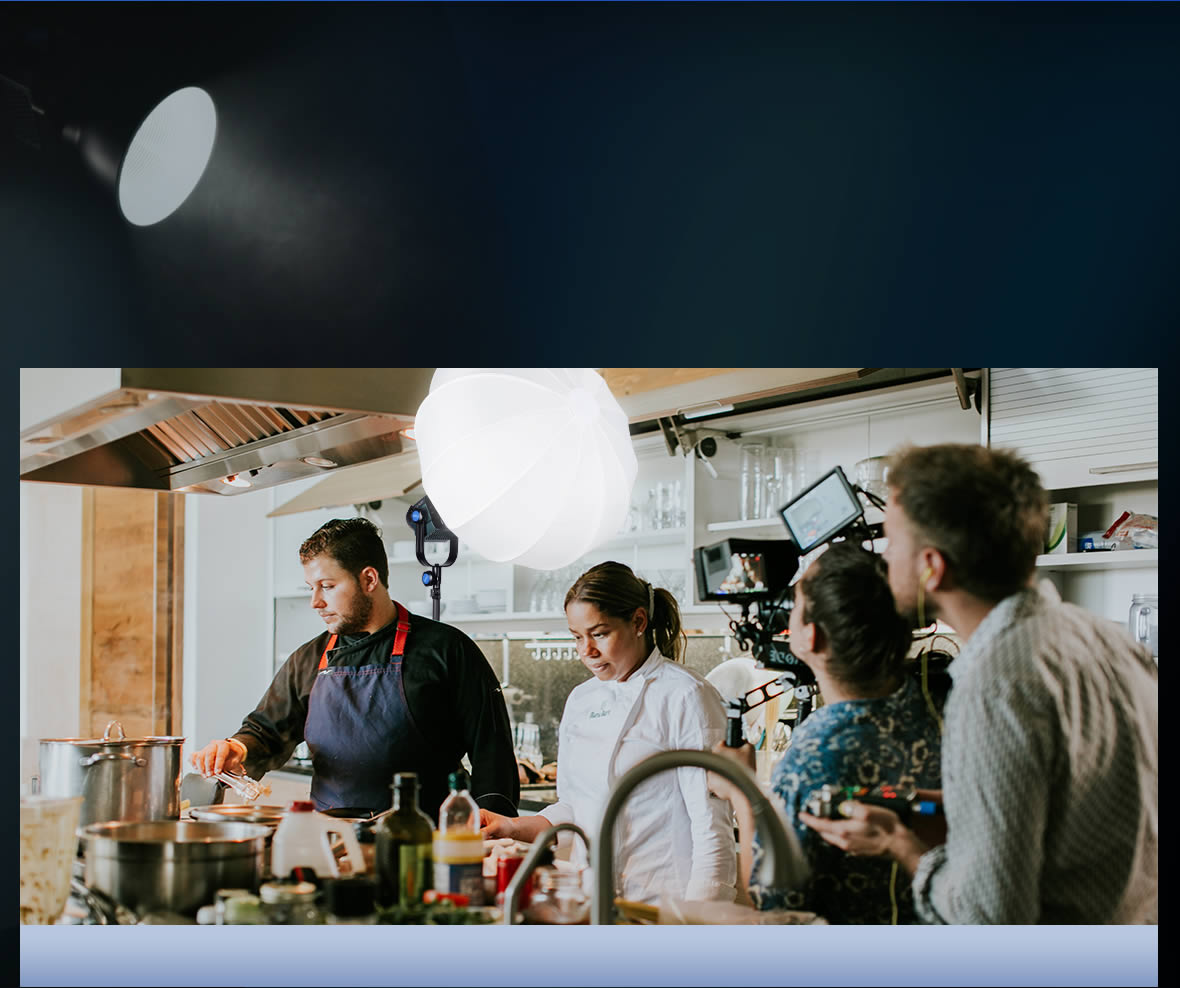 Film production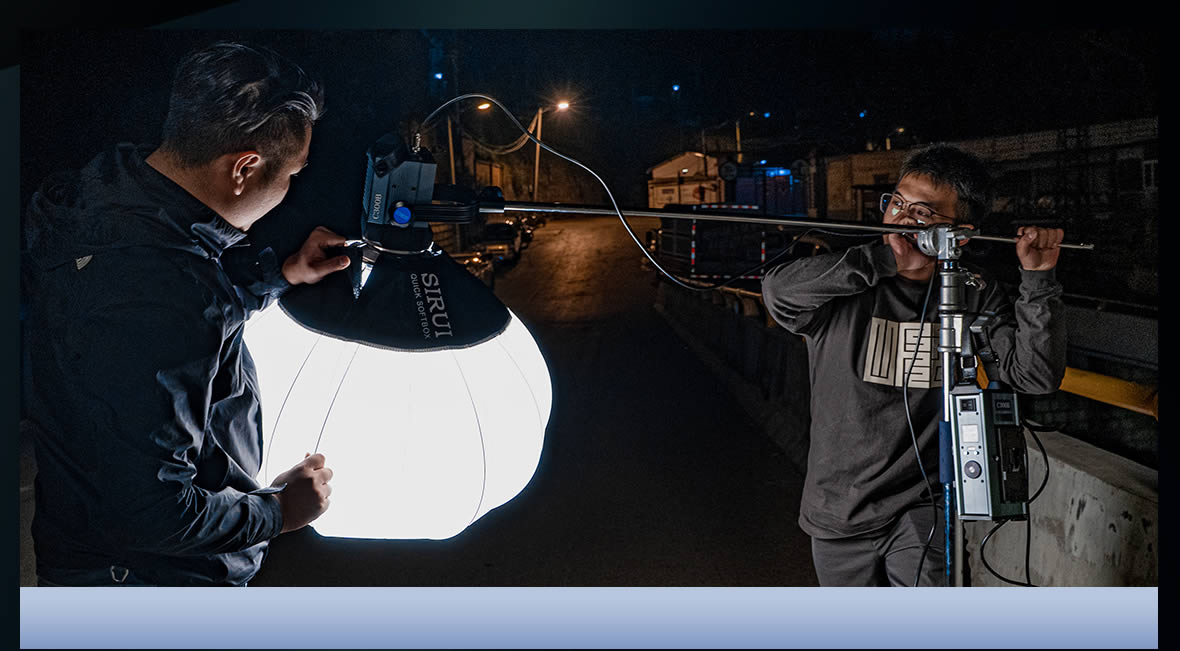 TVC Shooting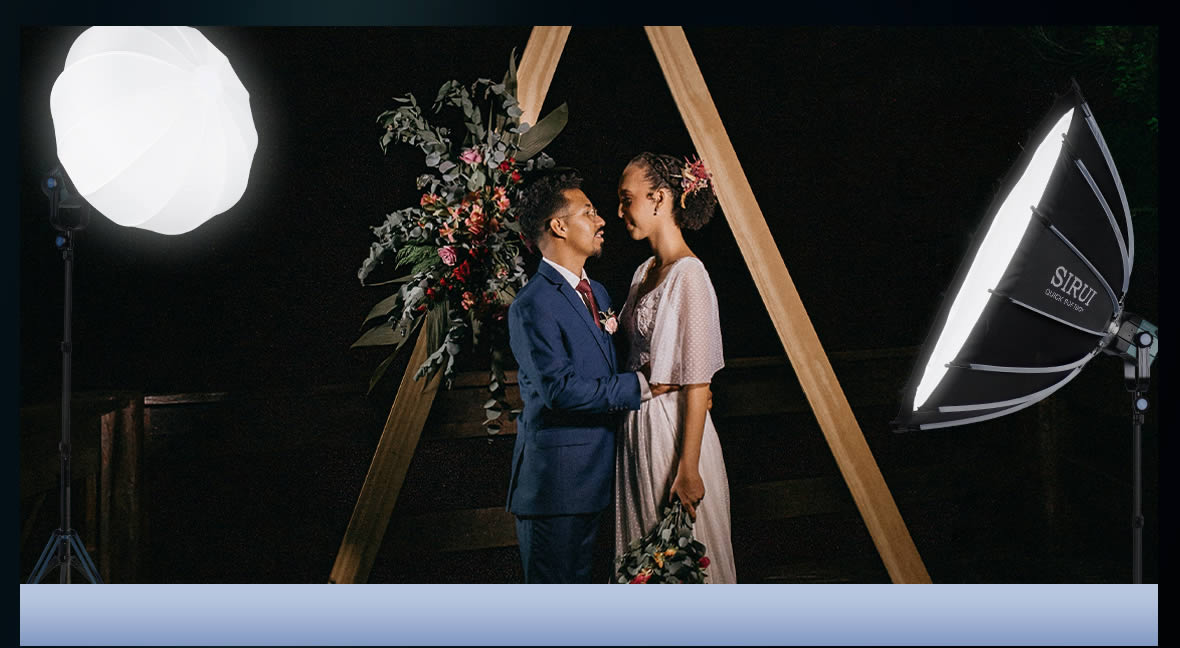 Night scenes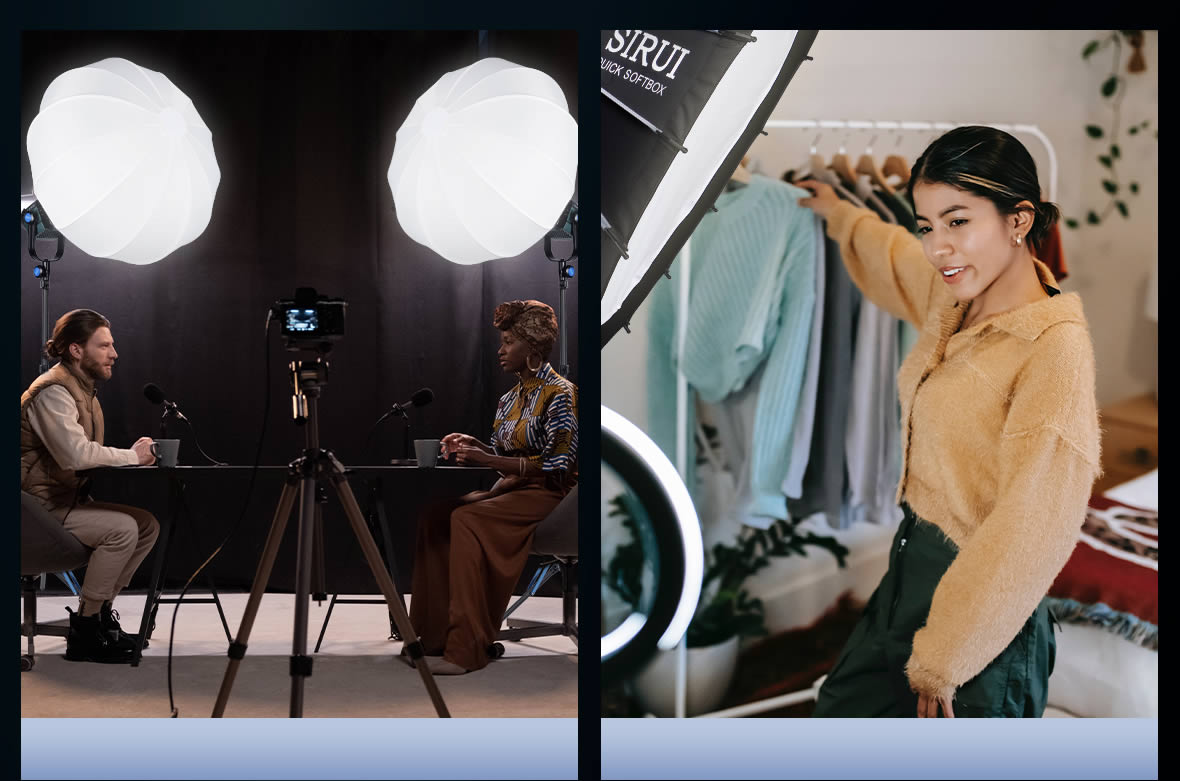 Interviews
Live Streaming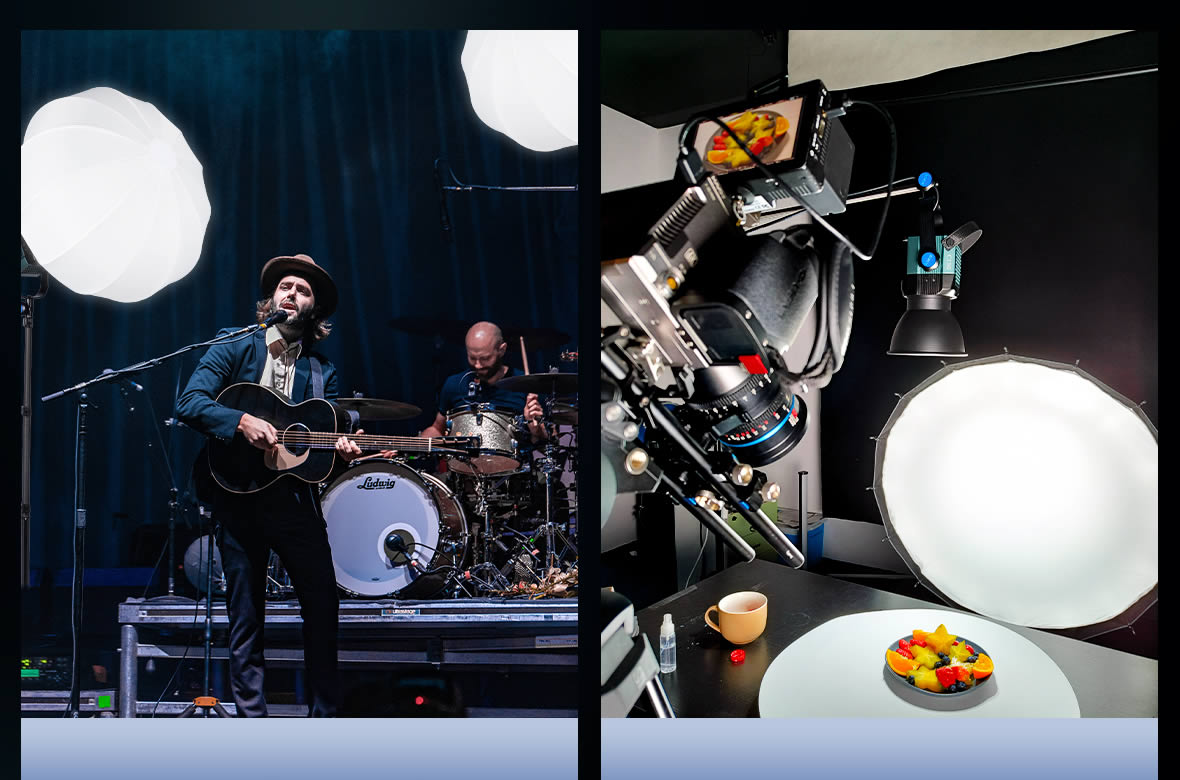 Stage Performance
Product Shooting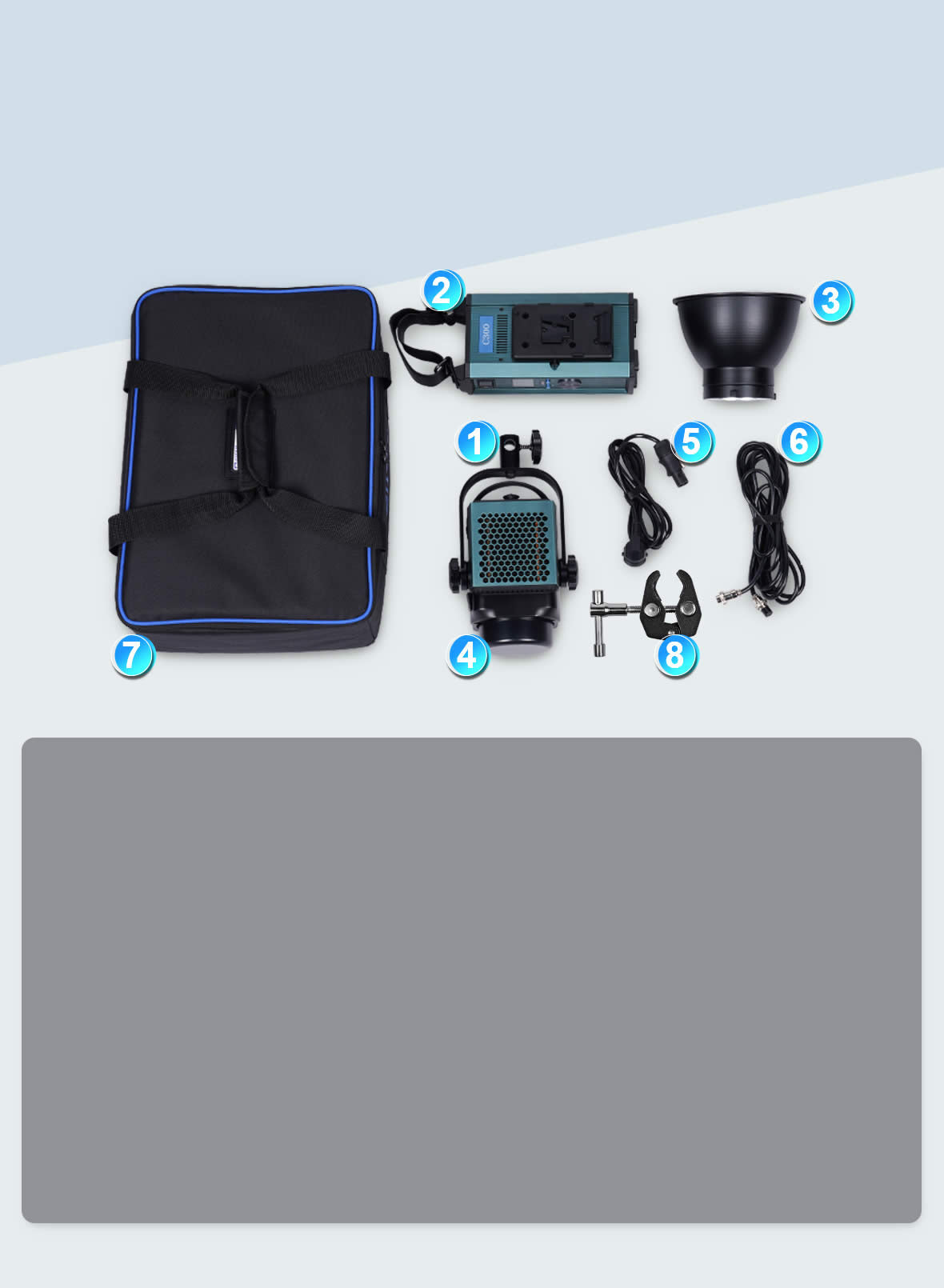 1

Light Body*1
2

Controller*1
3

Reflector*1
4

Lamp Cover*1
5

Power Cord*1
6

Control Cable*1
7

Carry Case*1
8

Crab Clamp*1