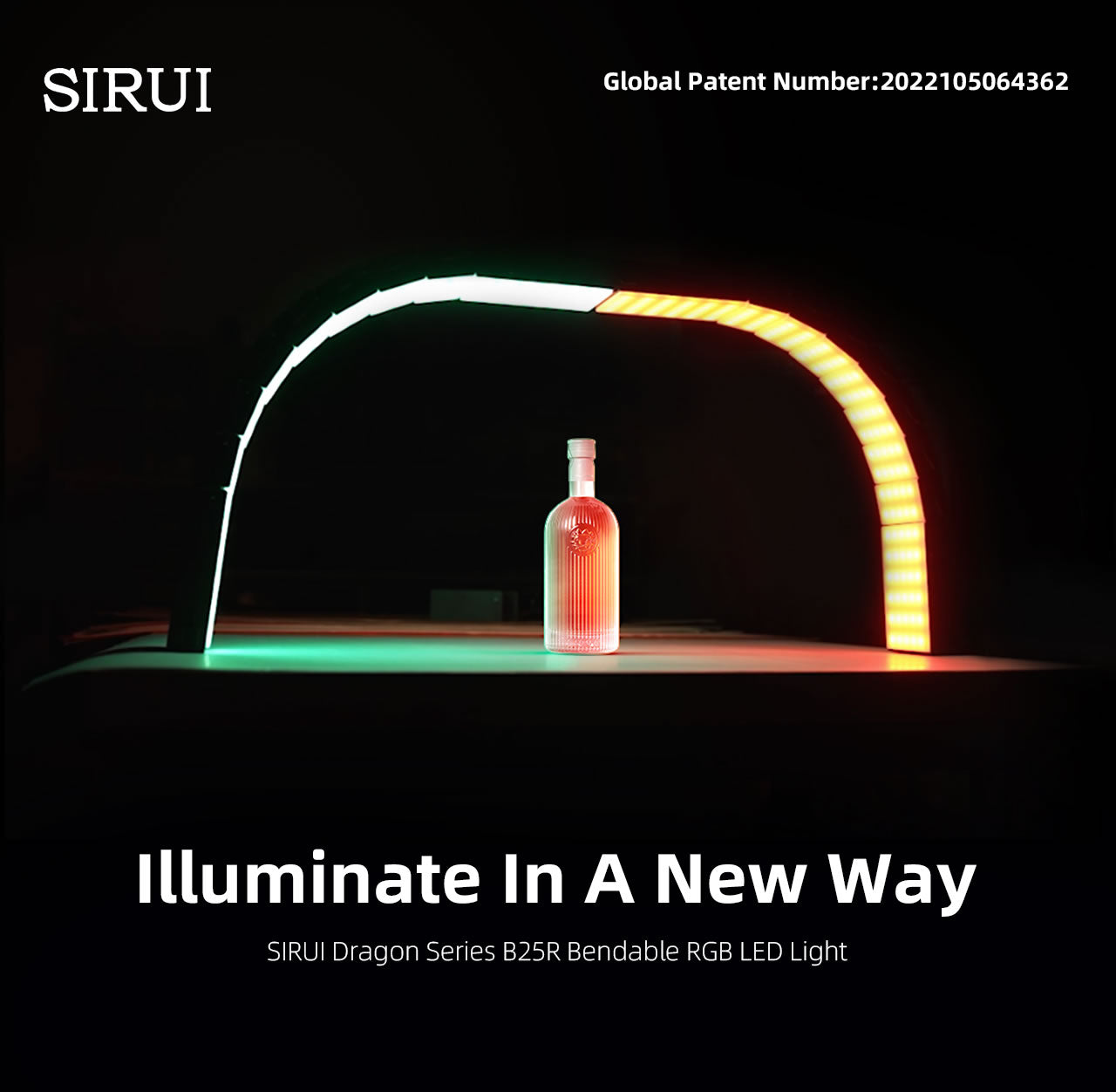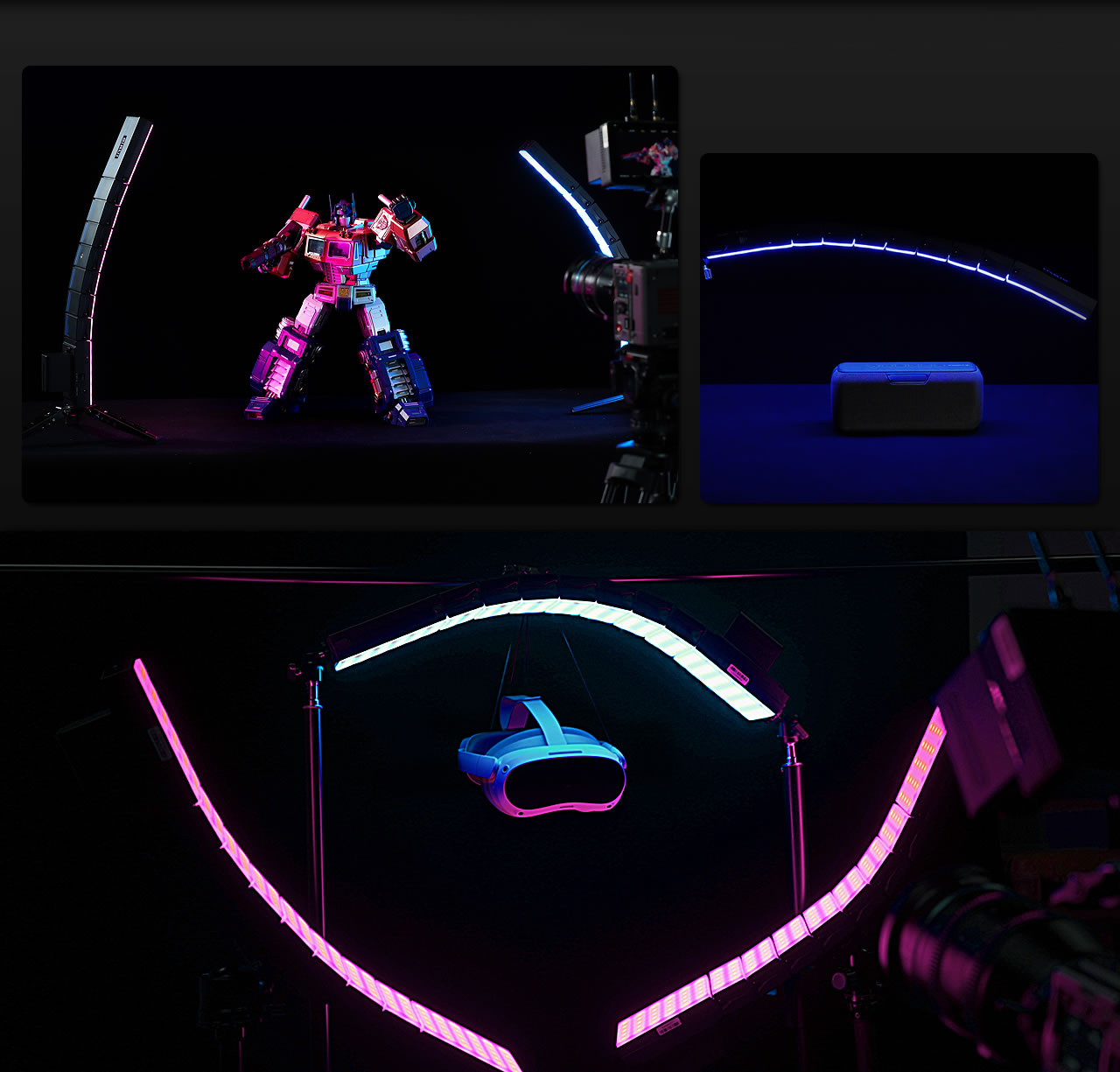 World's First Bendable LED Light
The B25R can be bent inwards or outwards to properly illuminate a subject. The curved light beams created by the B25R separate the subject from the background and lend it a premium look.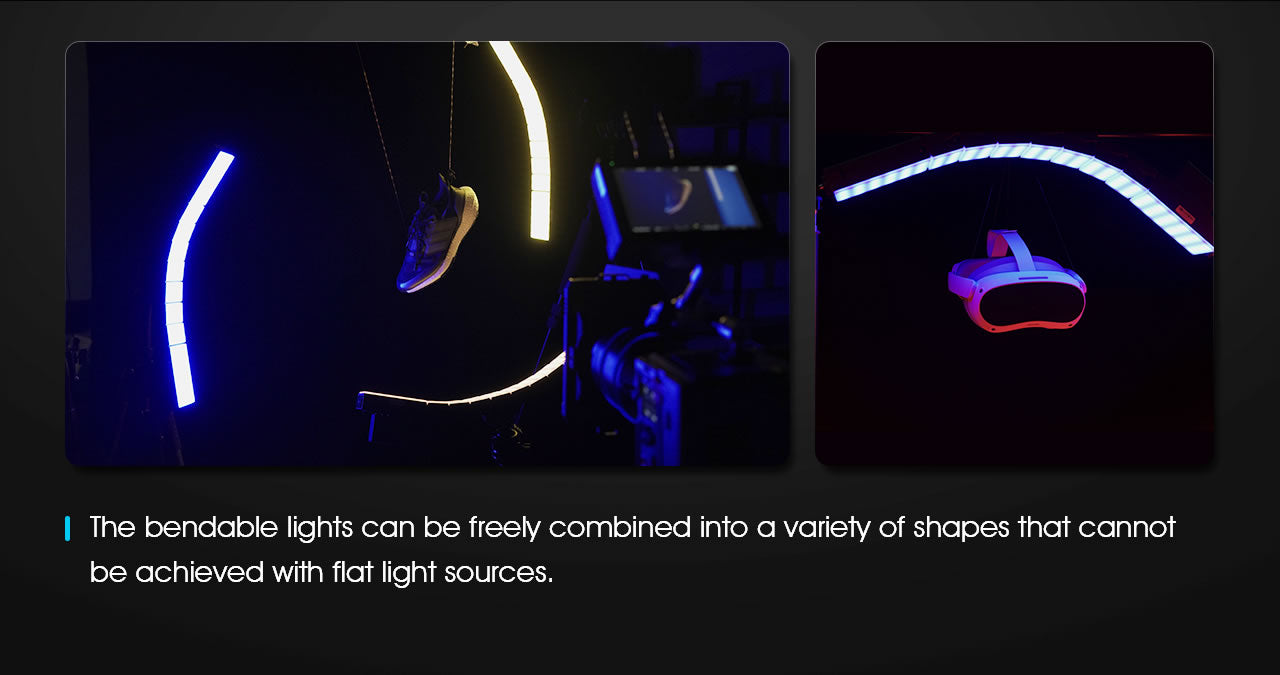 During the interview, the B25R bendable light was used to remove some of the shadows created by the main light source to make the transition of light from one side of the face to the other softer. It softens the light and makes people look more natural.
Each end of the B25R features a quick-release design, which allows you to seamlessly combine several lights together for a longer, brighter light source.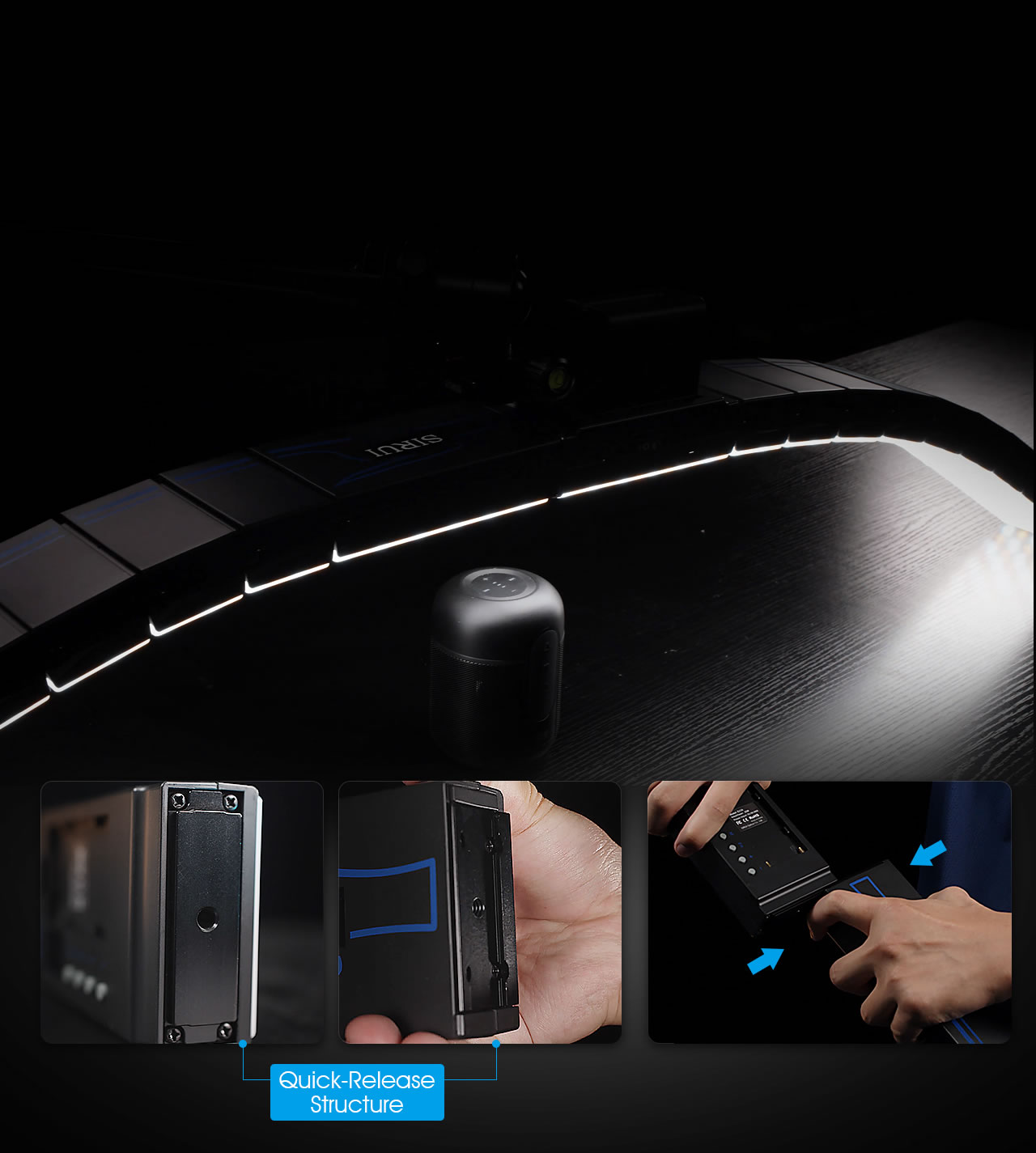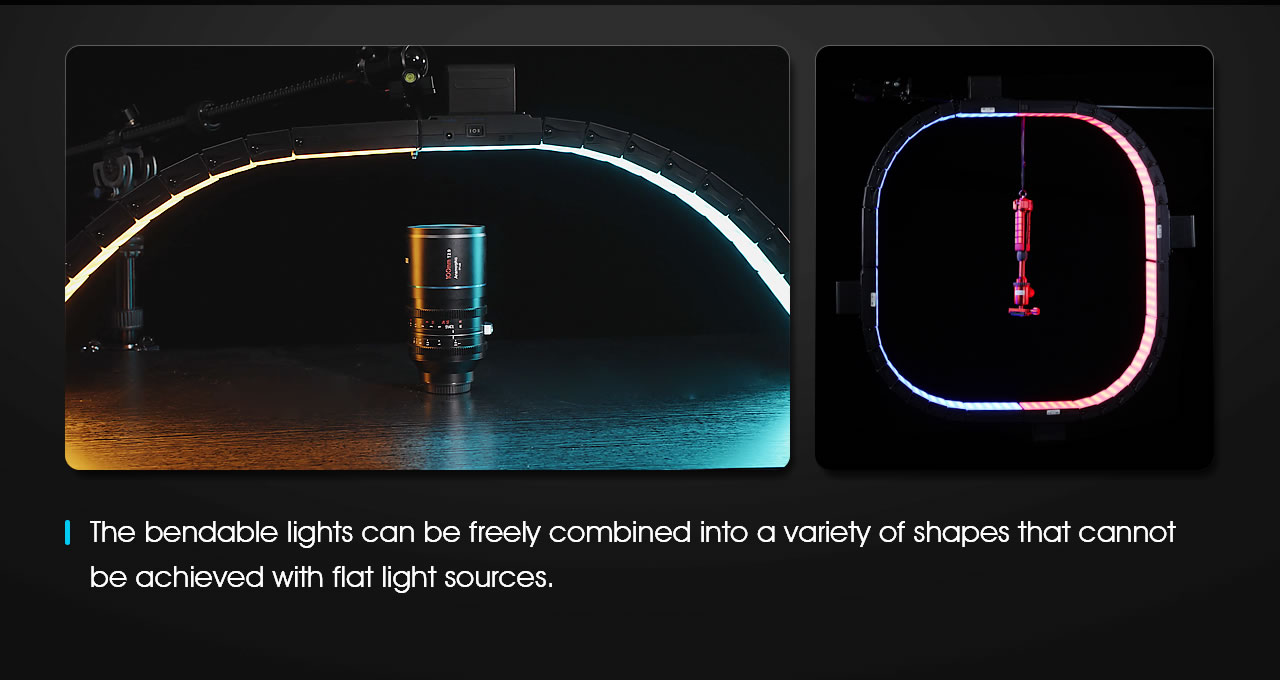 A B25R does better
than a dozen flat light sources.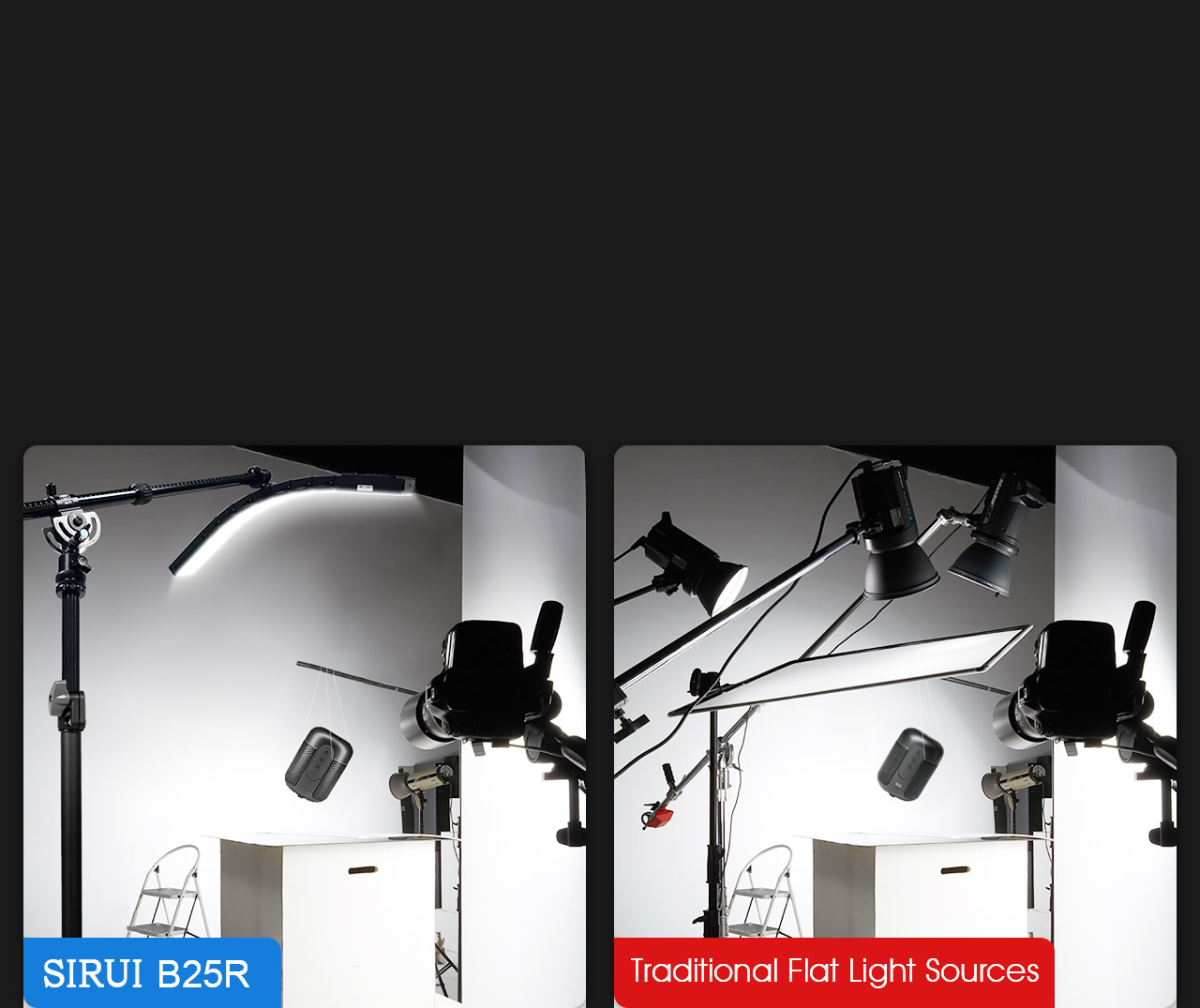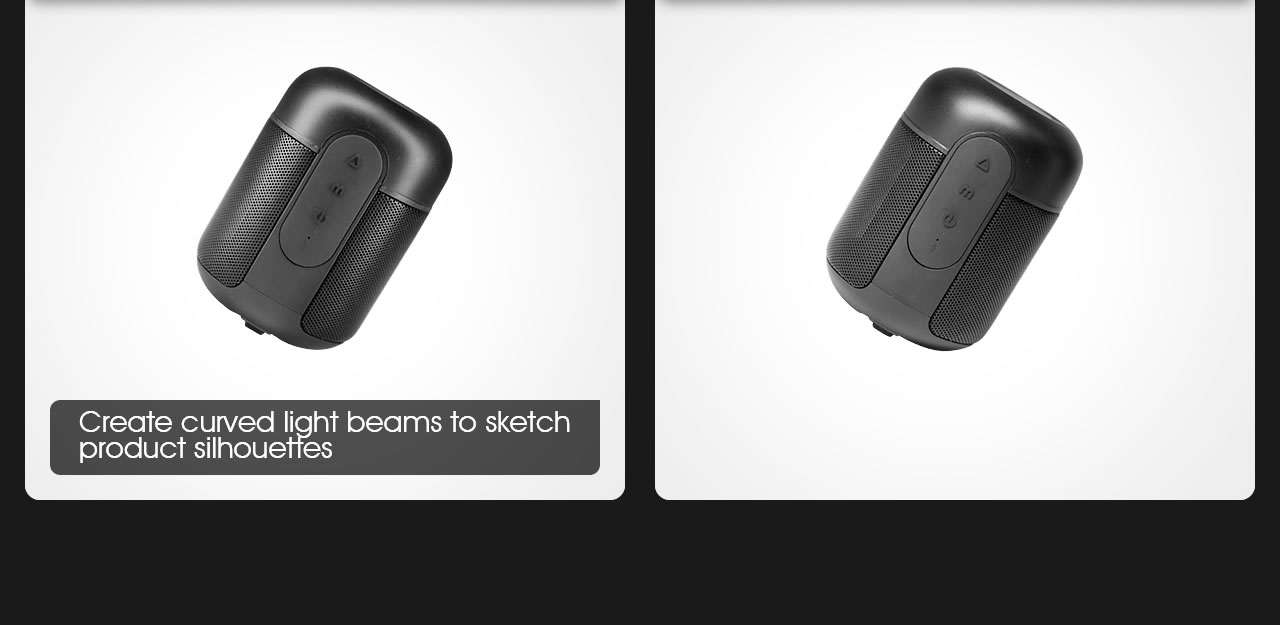 The B25R is ideal for creating rim lights and streak lights for stills, products and portraits. Grab one to create vivid lighting effects for your scenes.
The B25R has three 1/4'' screw holes for use on light stands. A specially designed connector is included in the two-light kit. With the connector attached, a stand can hold a total of two lights for wider illumination while taking up less space on set.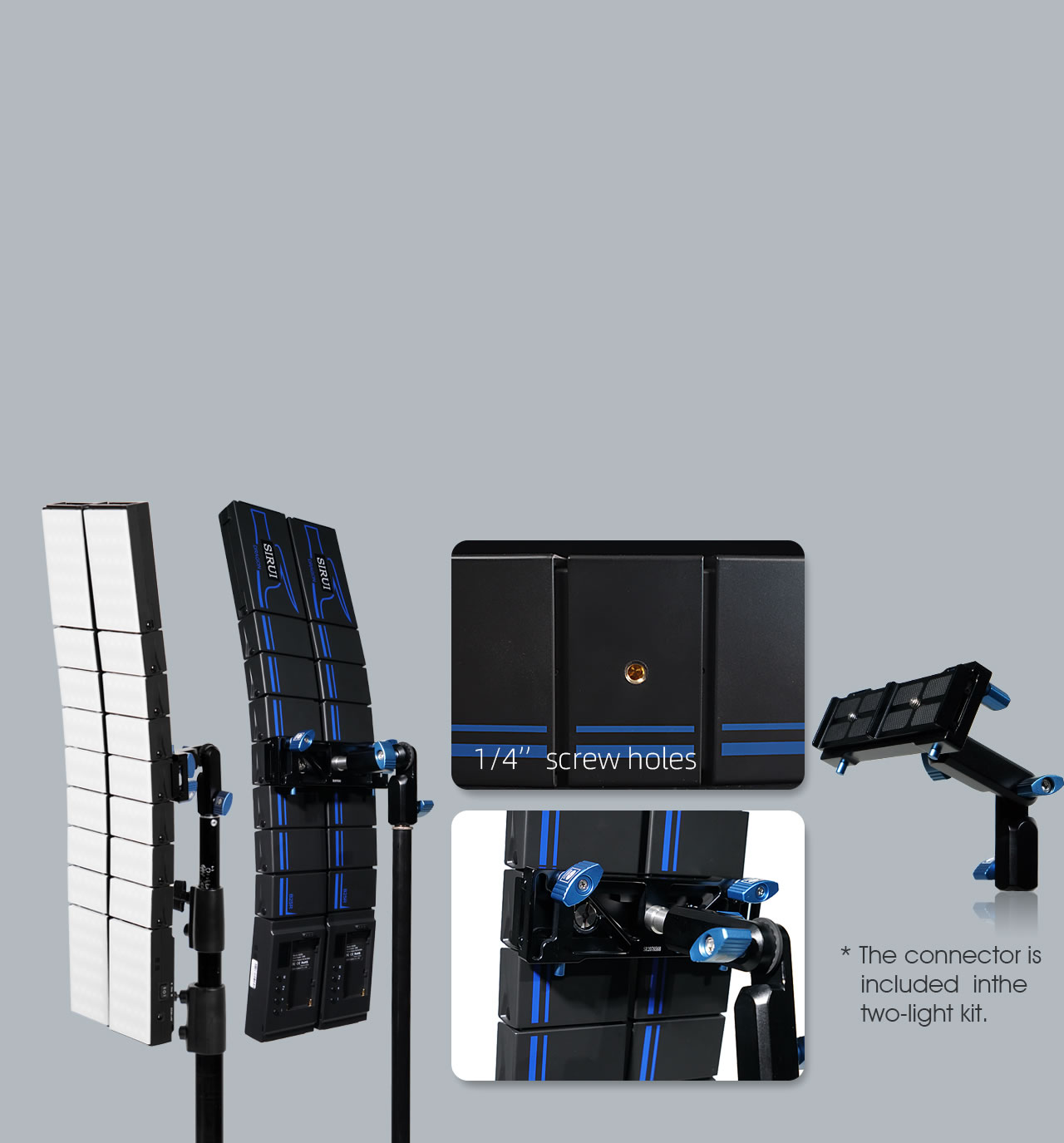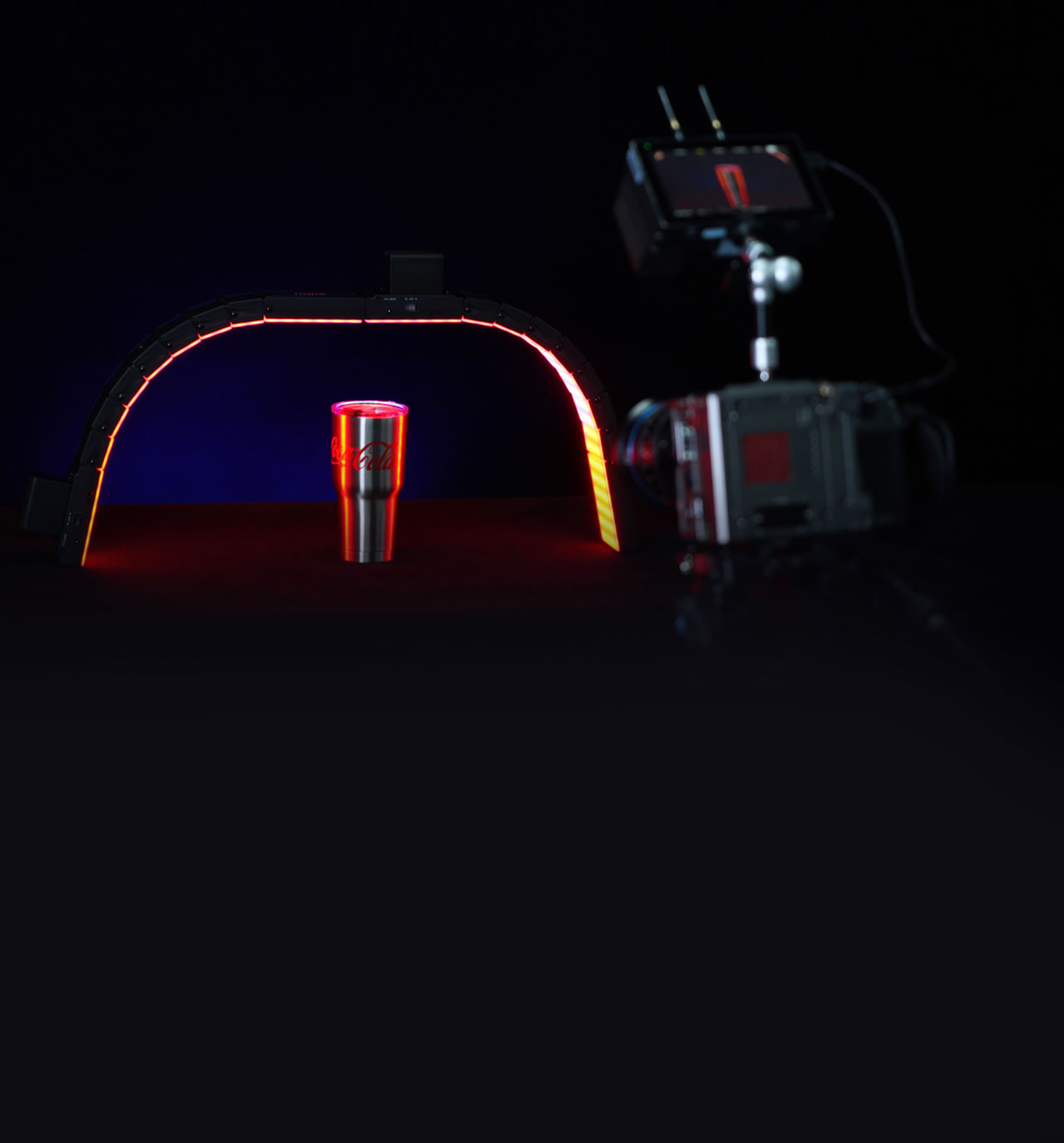 Wide CCT Range

The B25R has a wide color temperature range from 2700K to 8500K. G/M adjustment is added to the CCT mode to balance the color shift from green to magenta, maintaining the uniformity of light sources in the same set.

RGB Mode

In this mode, you can individually adjust red, green and blue to produce the most accurate colors.
User-Programmable Presets
A total of 10 user-programmable presets can be saved to have your preferred looks at the ready.
FX mode allows you to quickly recreate realistic lighting effects for many scenarios.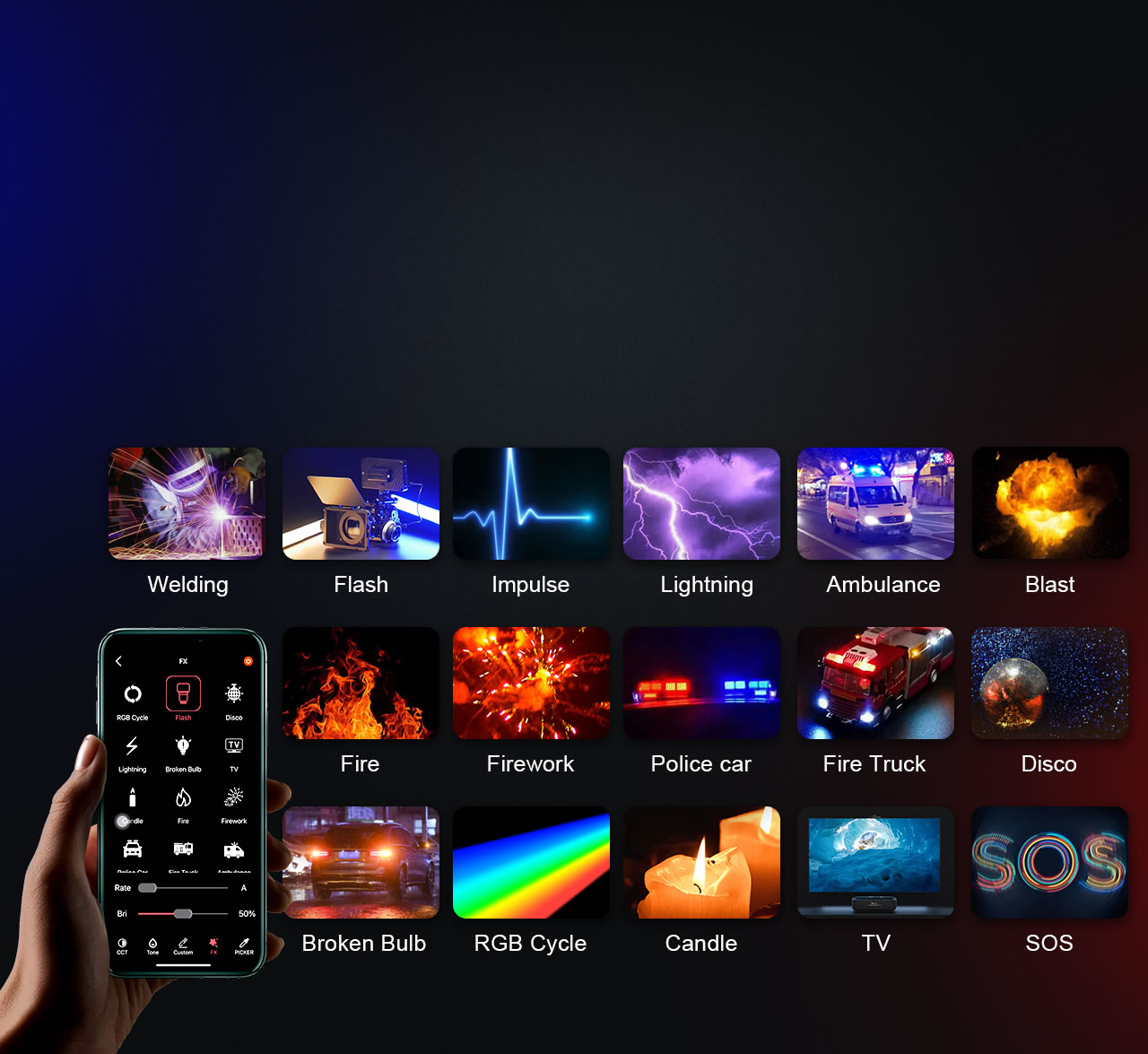 The B25R can achieve an output of 2000lux at 0.5 meter. The high CRI and TLCI ratings demonstrate the light's advanced capability in rendering color.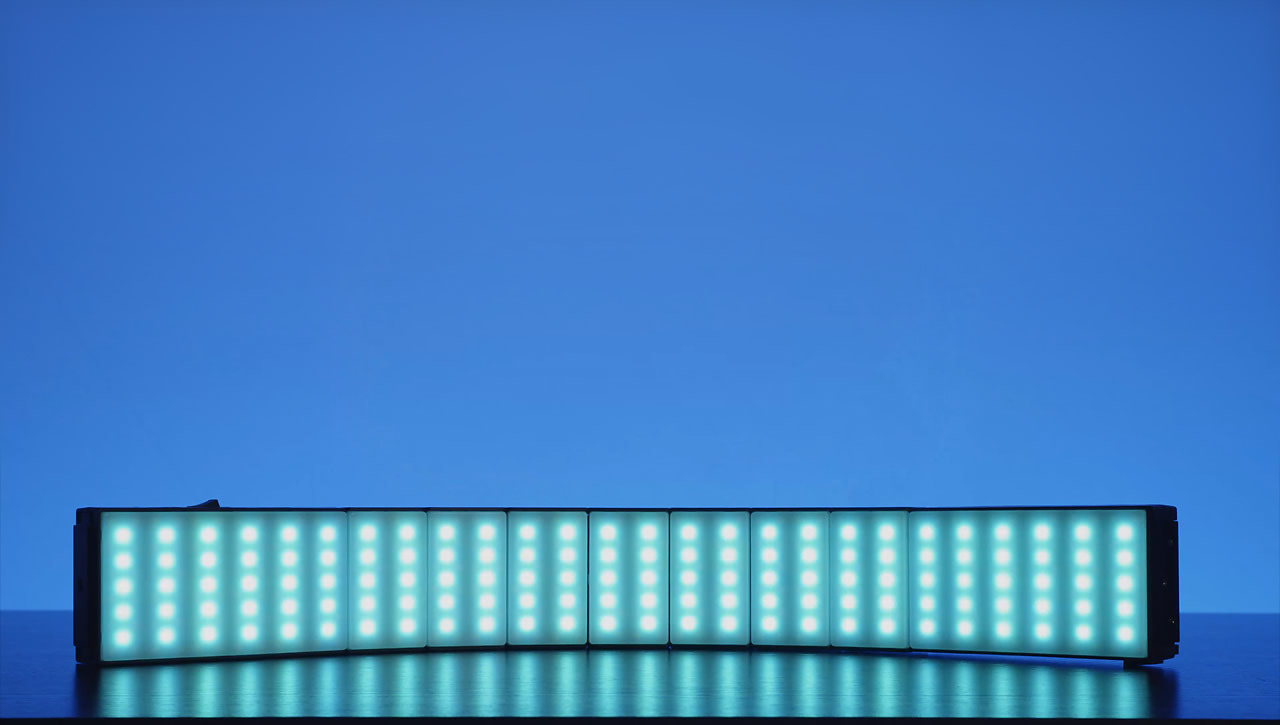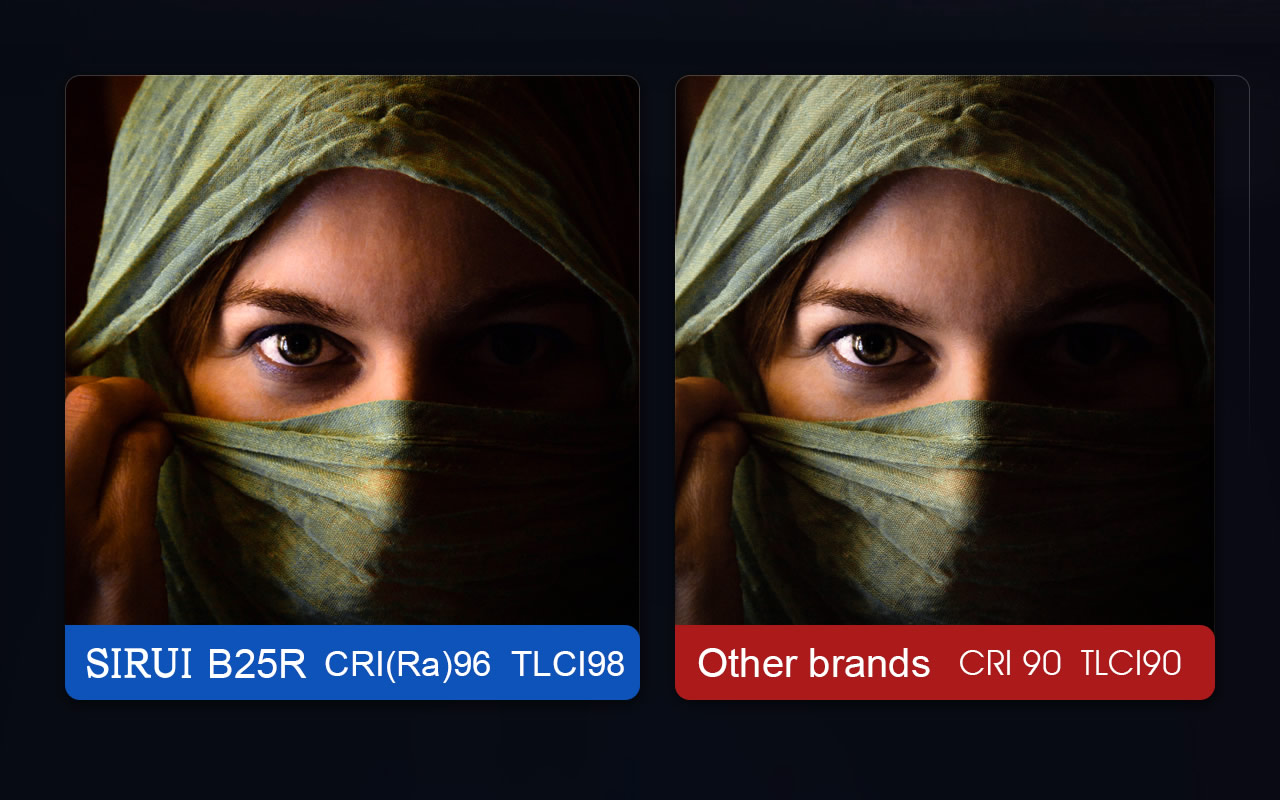 The light can be run off an AC adapter or through an NP-F970 battery for creative shooting on location or in the studio.