SH SERIES VIDEO TRIPOD KIT
SH15 / SH25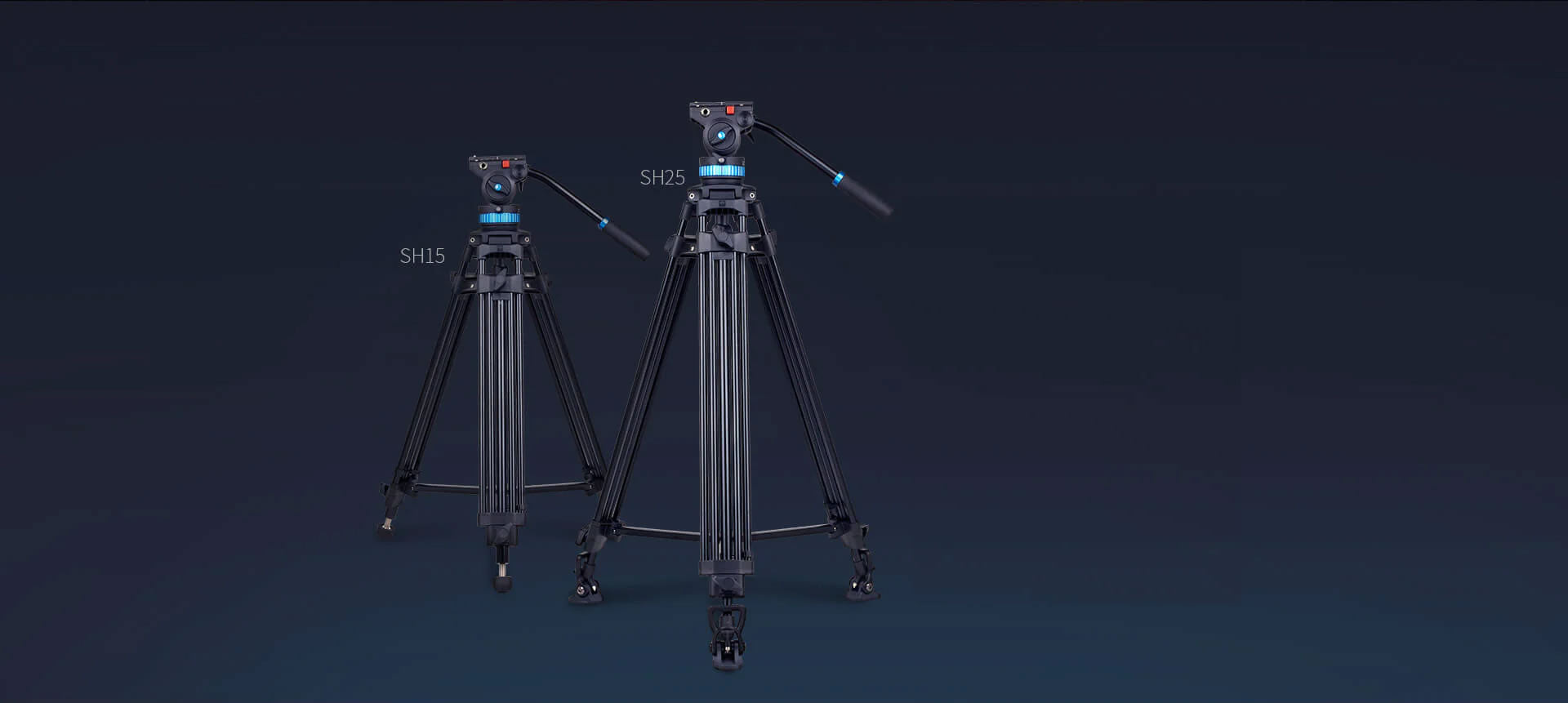 The SH Series is an en-
try-level video tripod kit de-
signed for photographers
and cinematographers
who are passionate about
video recording offering an
affordable, lightweight
solution.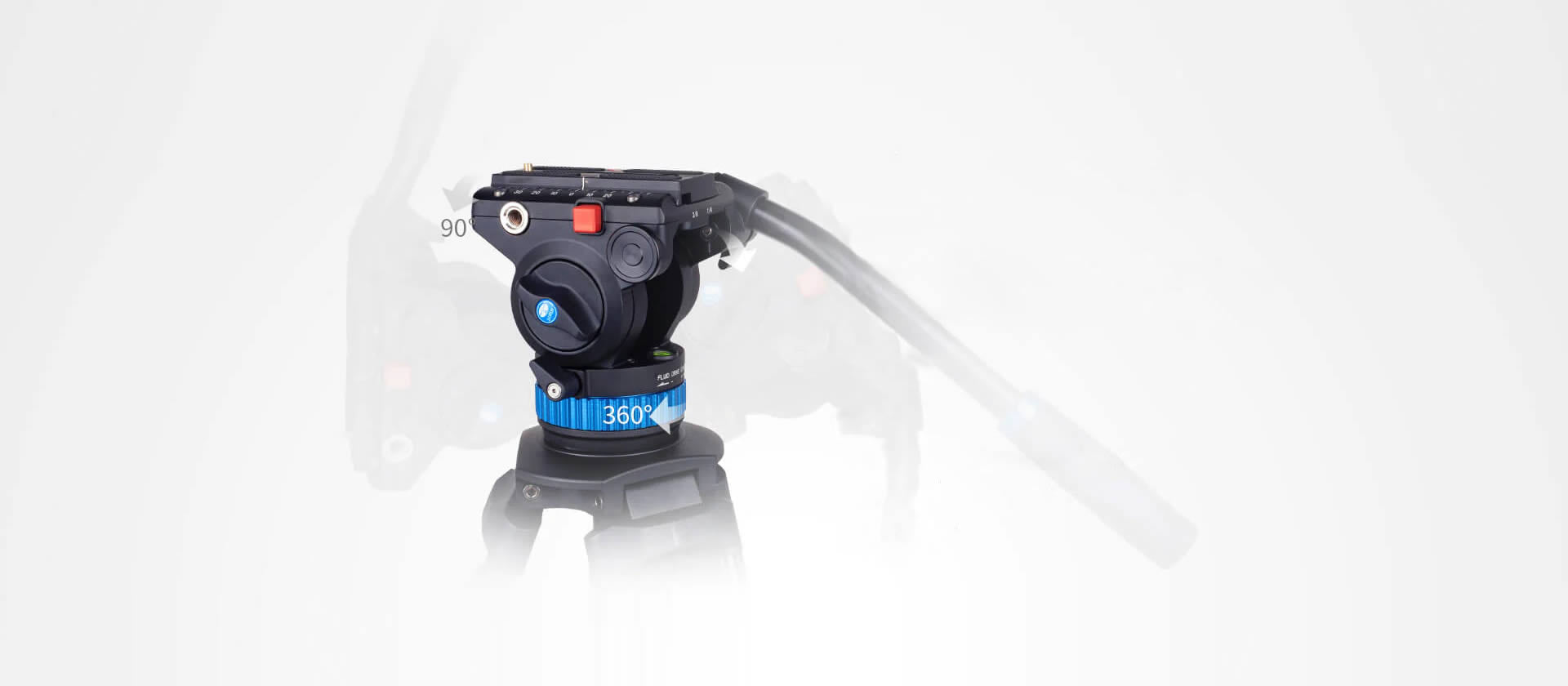 Professional Fluid Head
-75°~90°
Tilt and lock the fluid head steplessly from -75° to +90° to meet numerous shooting scenarios.
360°
The 360° base provides a variable and continuous panning friction adjustment.

A 75mm / 2.95 Inches Bowl on the Spider

Oversized Leg Lock
For fast and easy adjustments.

Center Spreader
Provides maximum stability.

Leg Buckle
To fasten legs for secure storage.
Dual Metal Spikes & Retractable Metal Spikes
The SH15 includes metal spikes and the SH25 includes retractable metal
spikes designed for outdoor use on uneven surfaces. Rubber feet are
provided to protect delicate surfaces and increase stability.