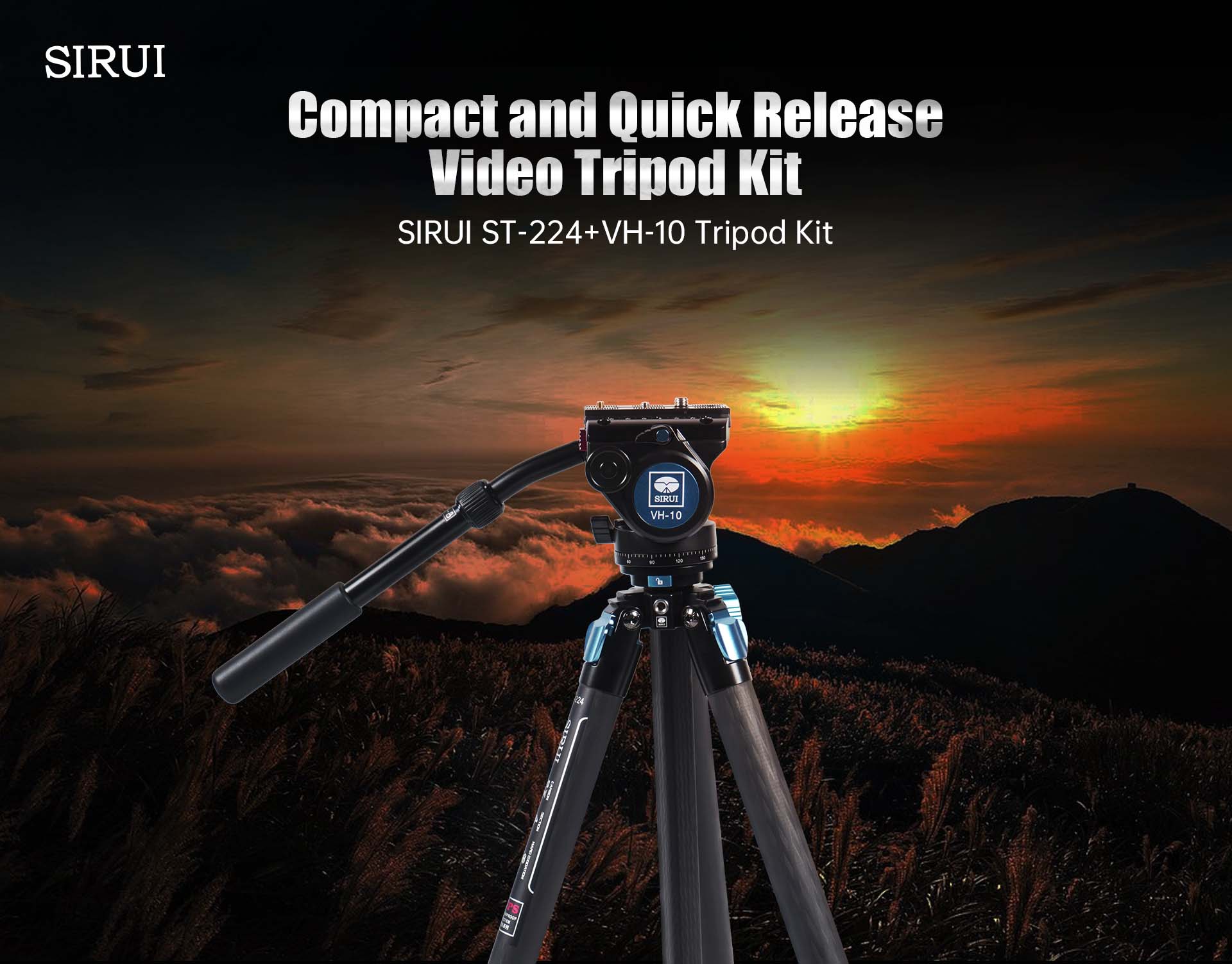 Taller and More Stable
Compared to the ST-124 tripod in the same lineup,ST-224 tripod is taller, stronger, and more stable to hold larger and heavier setups.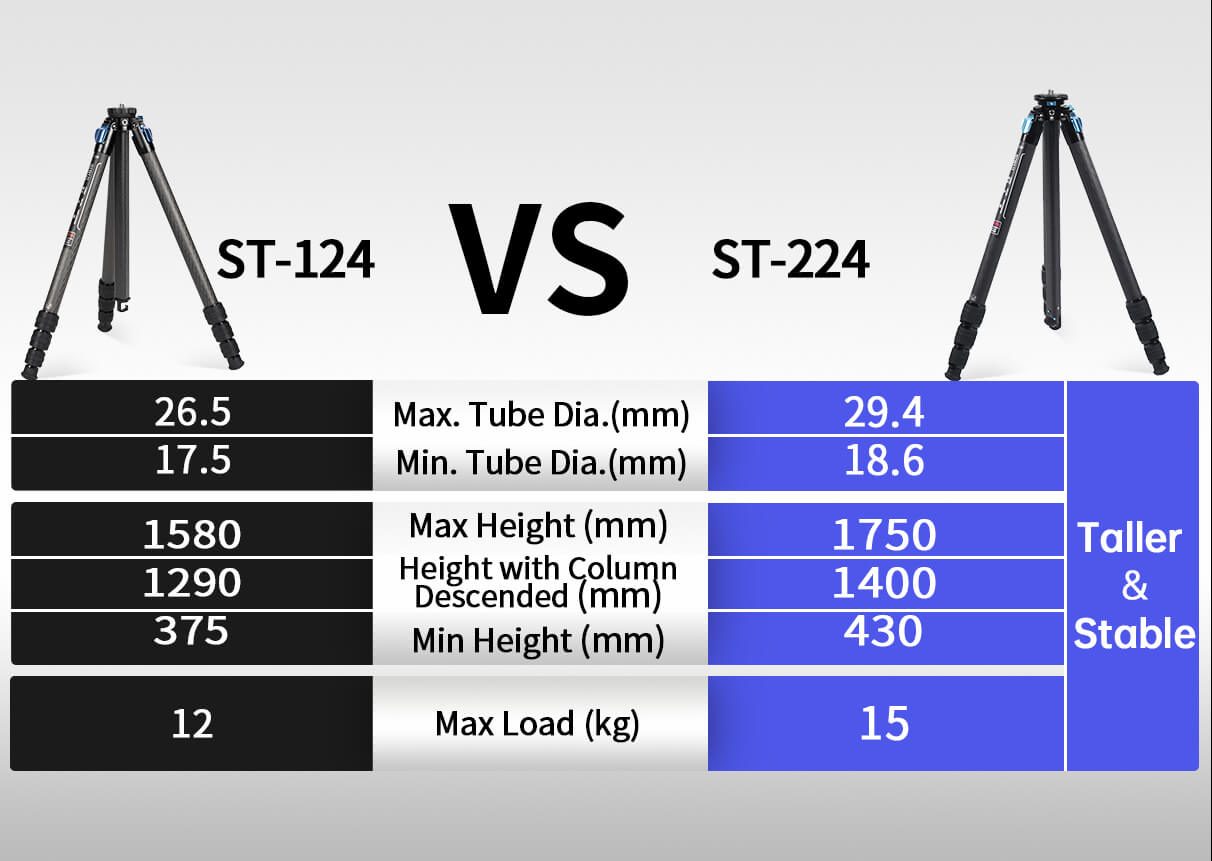 Triangular Center Column
Constructed with carbon fiber, the center column and the legs are lightweight, sturdy, and corrosion-resistant. The triangular center column gives the tripod a fairly compact size when collapsed.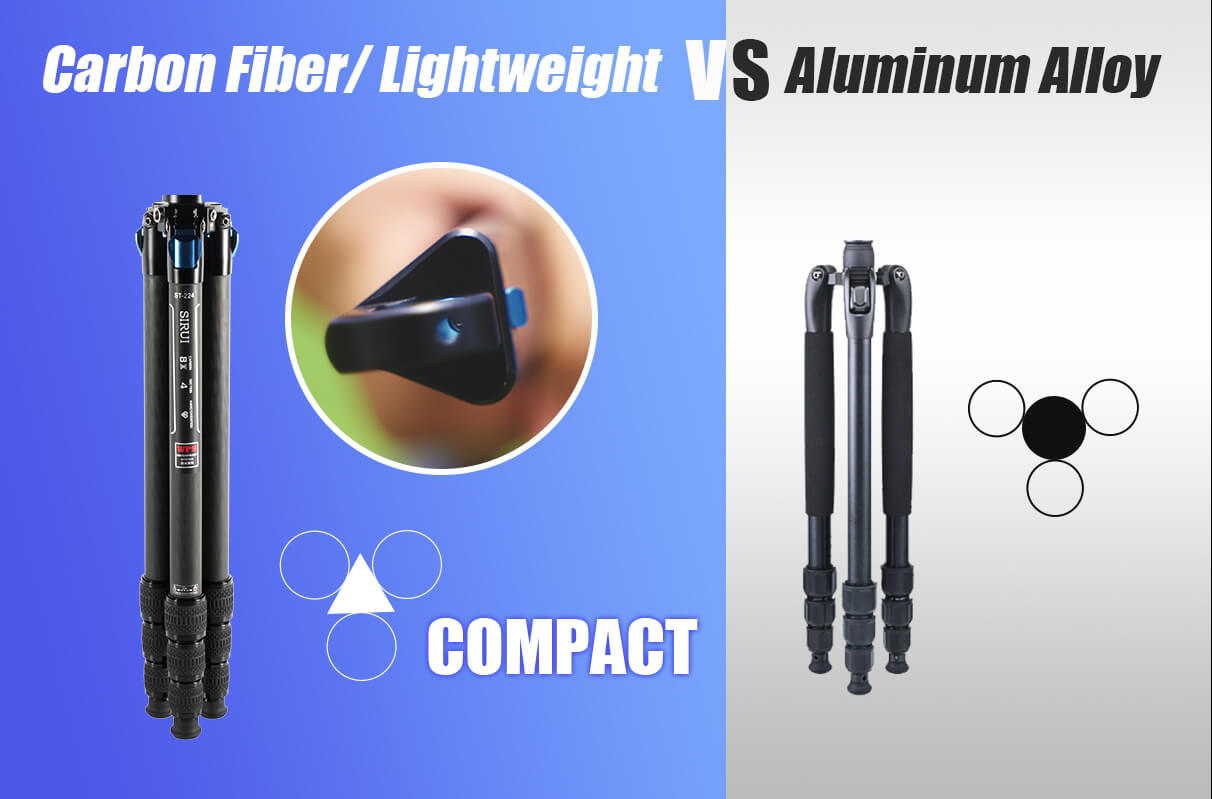 Quick Release System
Press the quick-release button to quickly remove the center column for a lighter kit and a lower shooting angle.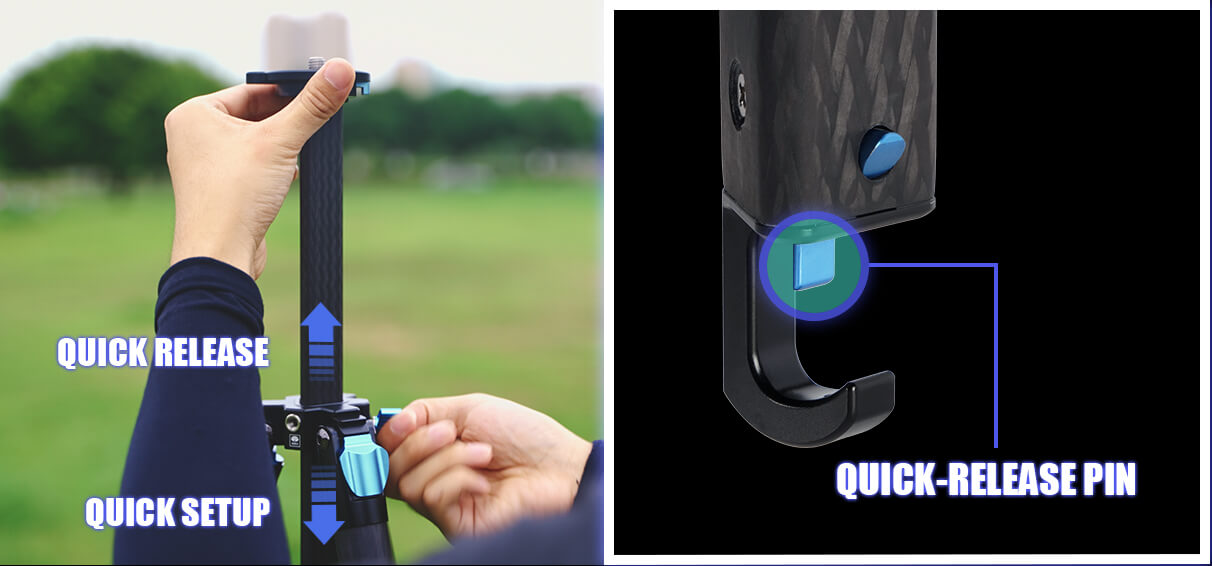 Reverse the center column and insert it directly into the tripod for quick setup. Compared to a column locking knob, a quick-release button is more handy and simple to use.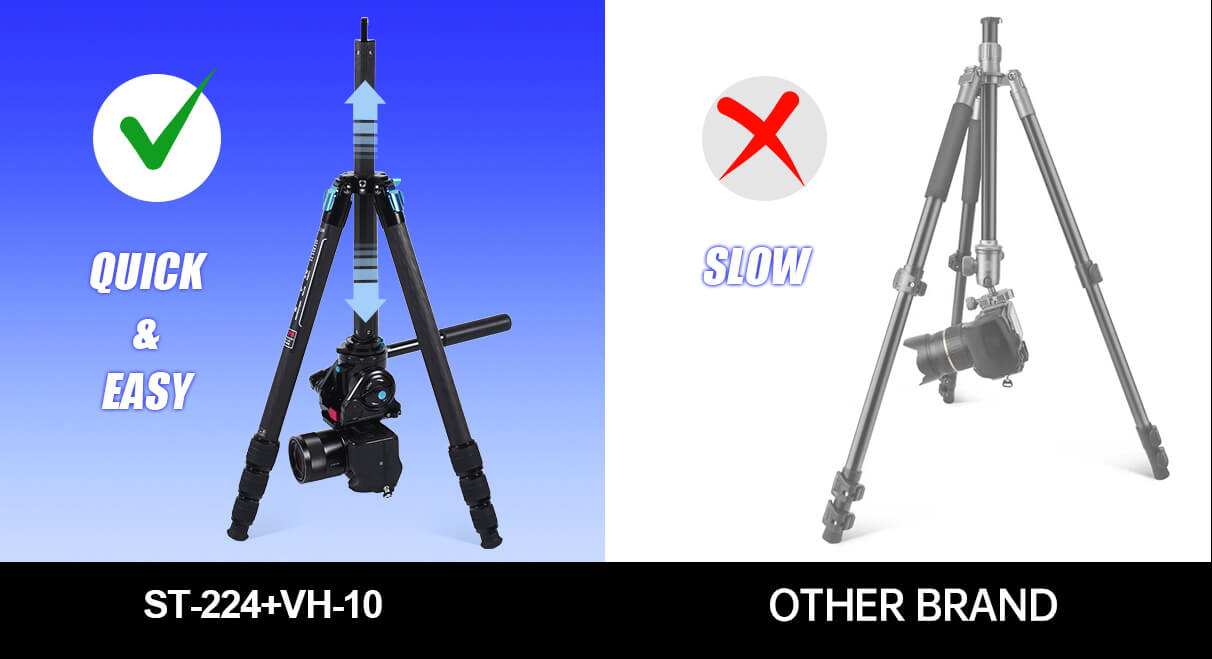 Mount the ST-Z short center column to the tripod for low-angle shots.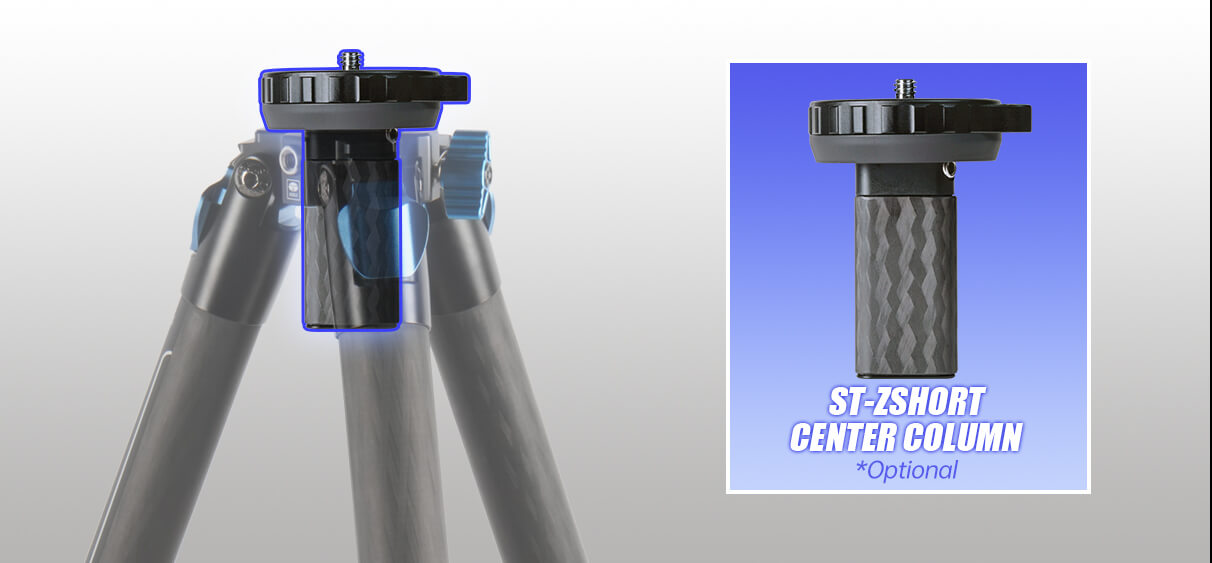 Quick-Release Threaded Stud
Press the quick-release button to quickly switch between the 1/4" and 3/8" threaded stud.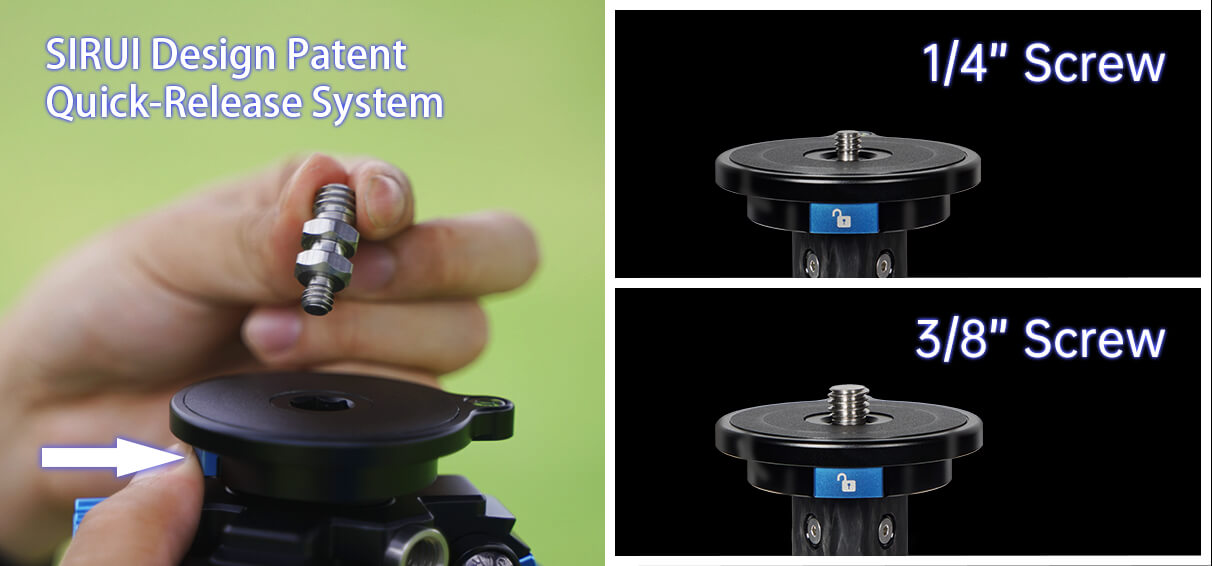 Waterproof
The twist leg locks are tightly sealed to prevent water,dirt, and dust from entering the tube.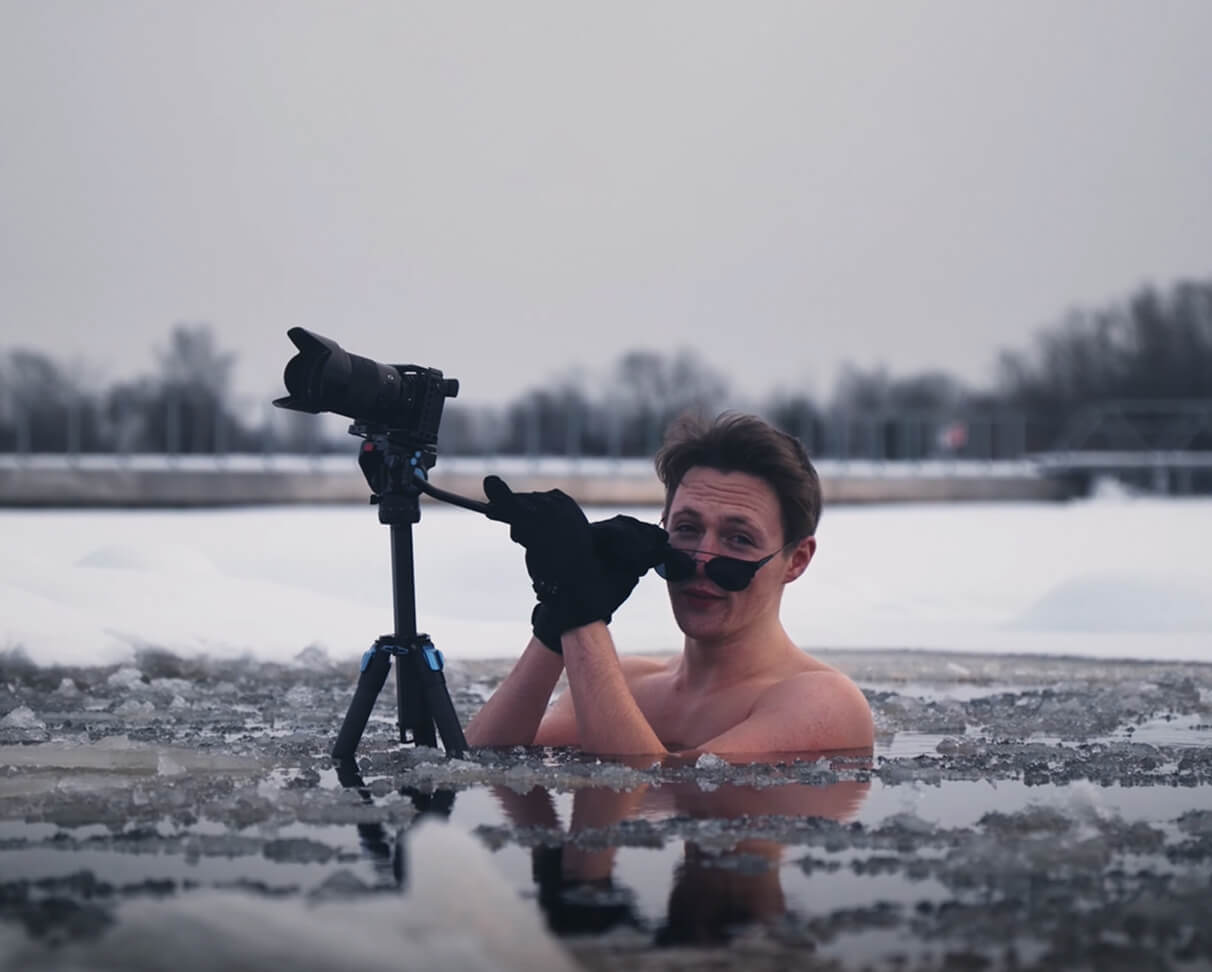 Accessory Ports
A wide range of accessories can be attached to the tripod via the 1/4" and 3/8" accessory ports.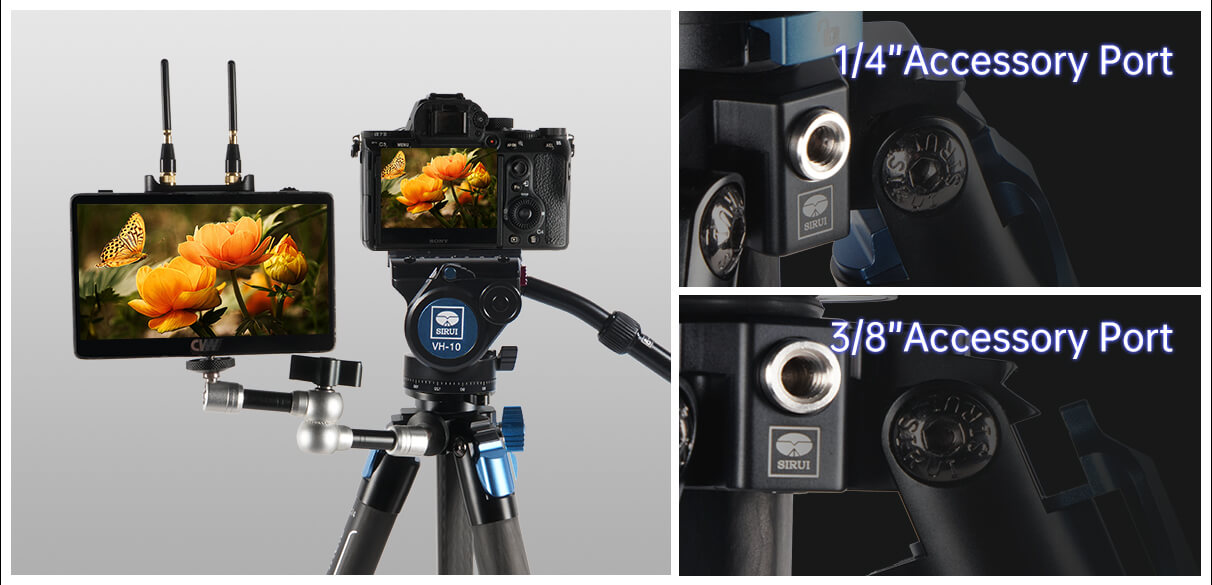 Rubber Feet & Spikes
Rubber feet and metal spikes are included to handle many different surfaces. Retract the rubber feet to reveal the spikes.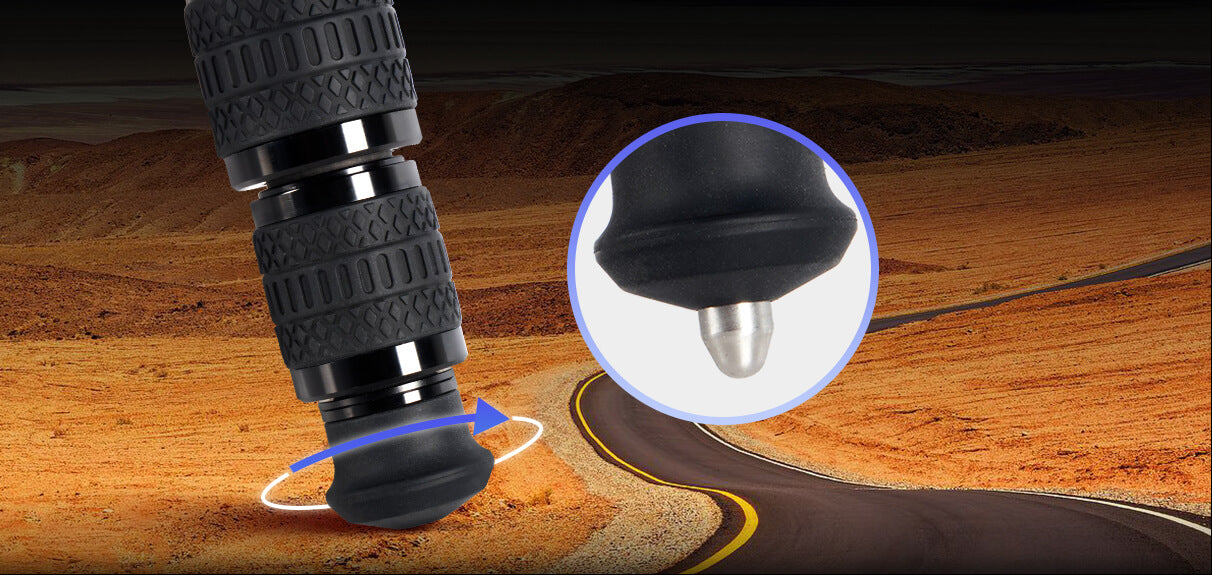 VH-10 Fluid Video Head
The fluid damping system allows you to pan and tilt the head smoothly for an ideal shooting angle.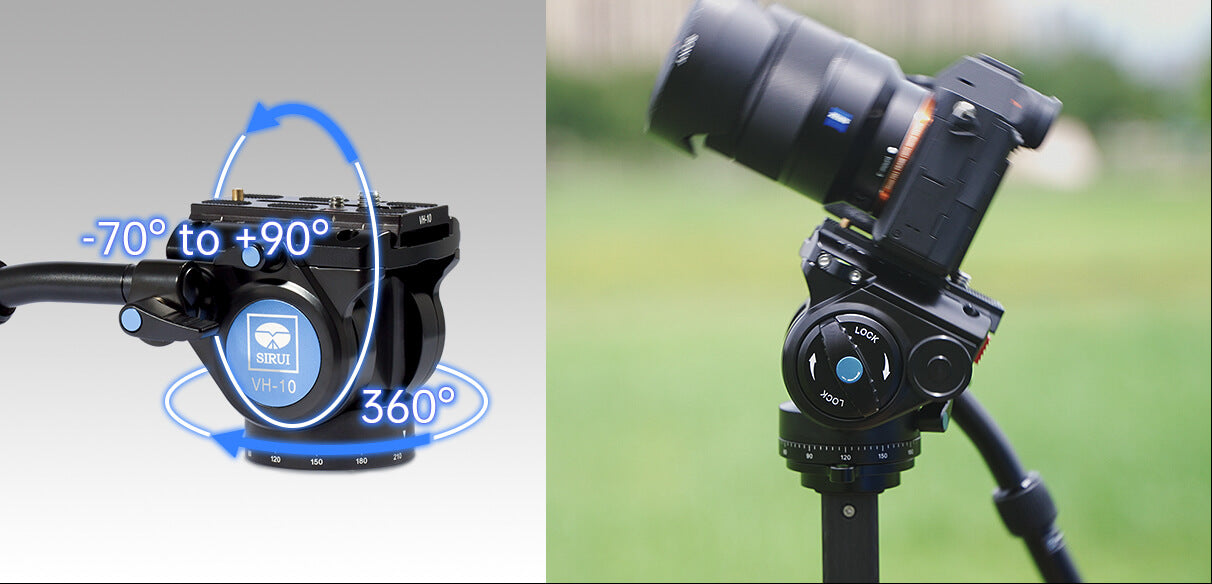 The handle is made telescopic for additional flexibility.Mount the handle on the left or right side for convenient operation.