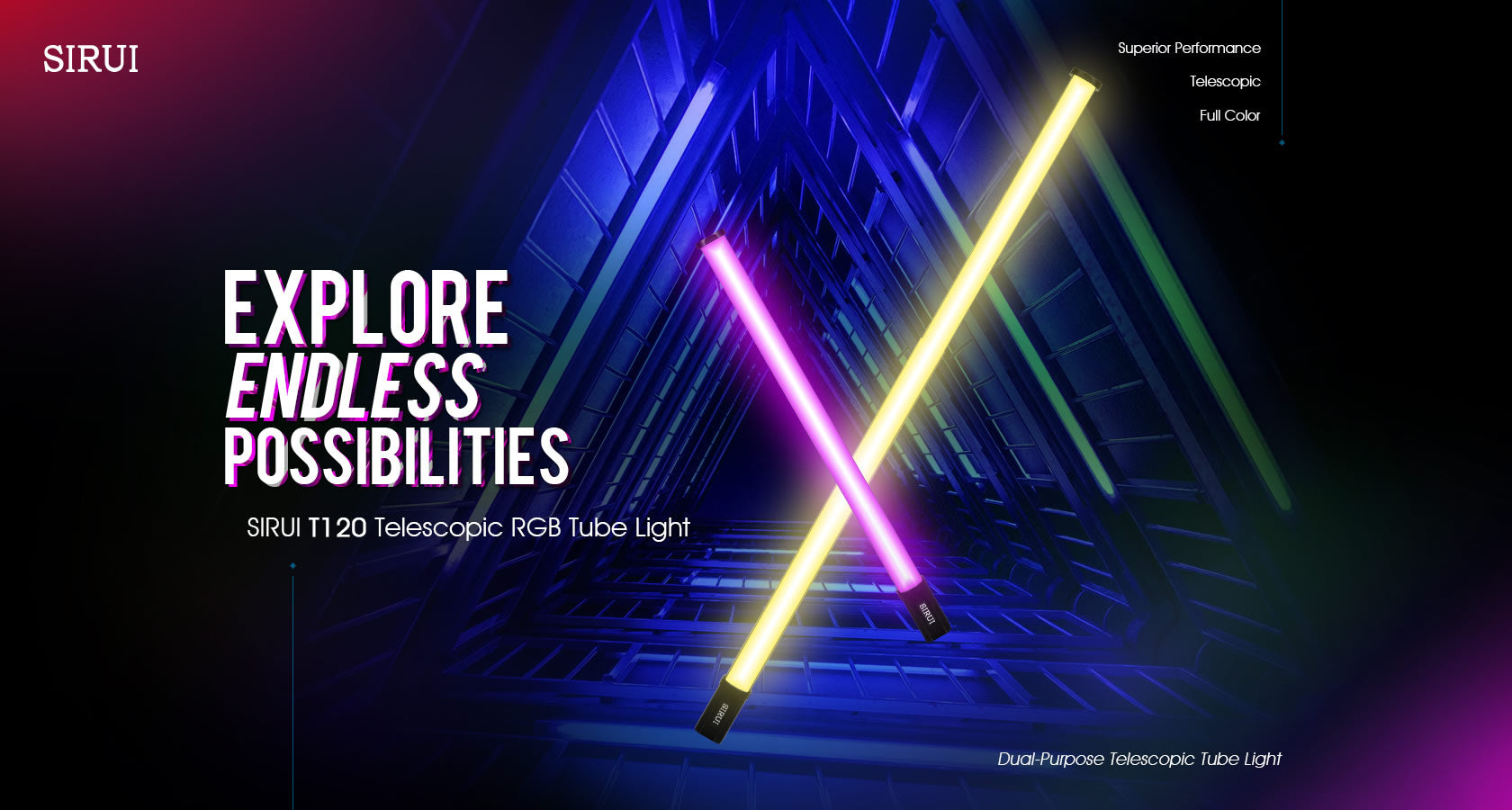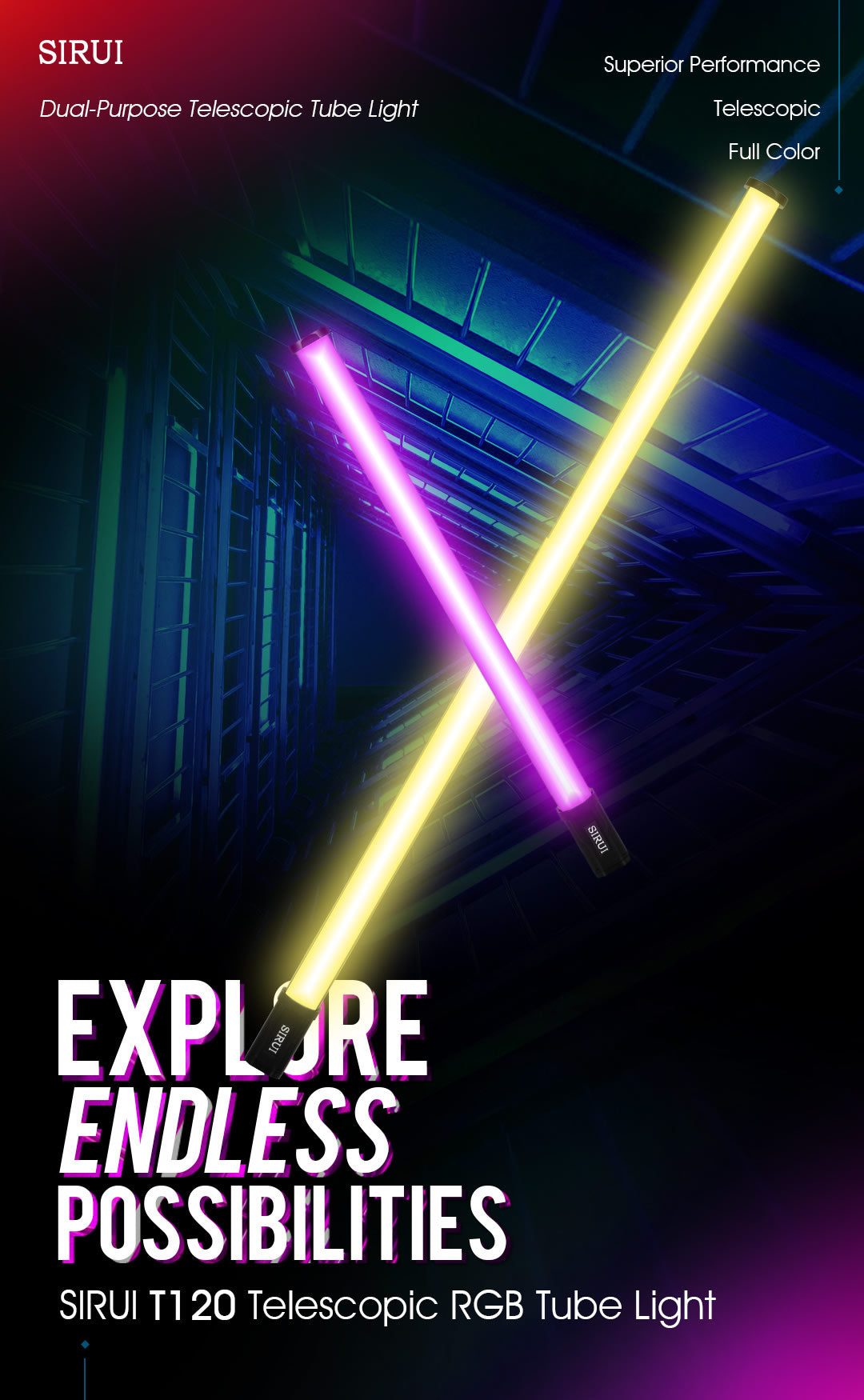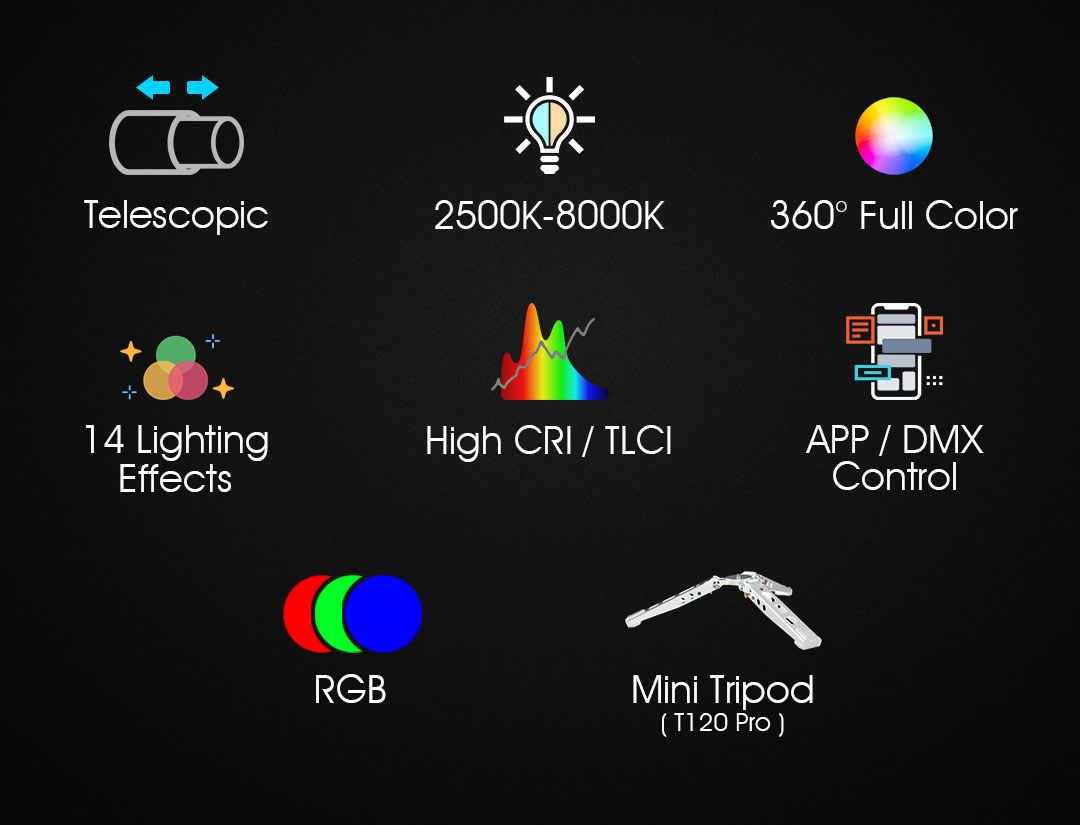 Dual-Purpose Telescopic Tube Light
The SIRUI T120 tube light features a two-section telescopic design. Simply pull on the top ring for a longer light source.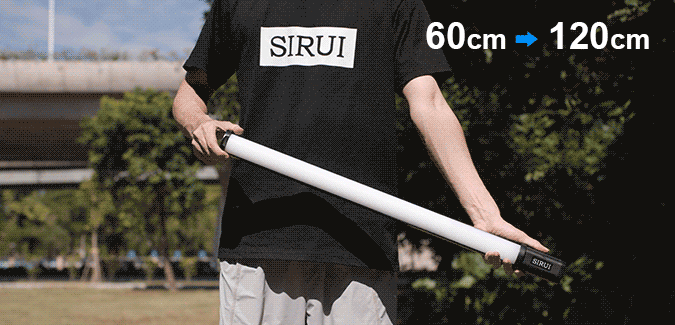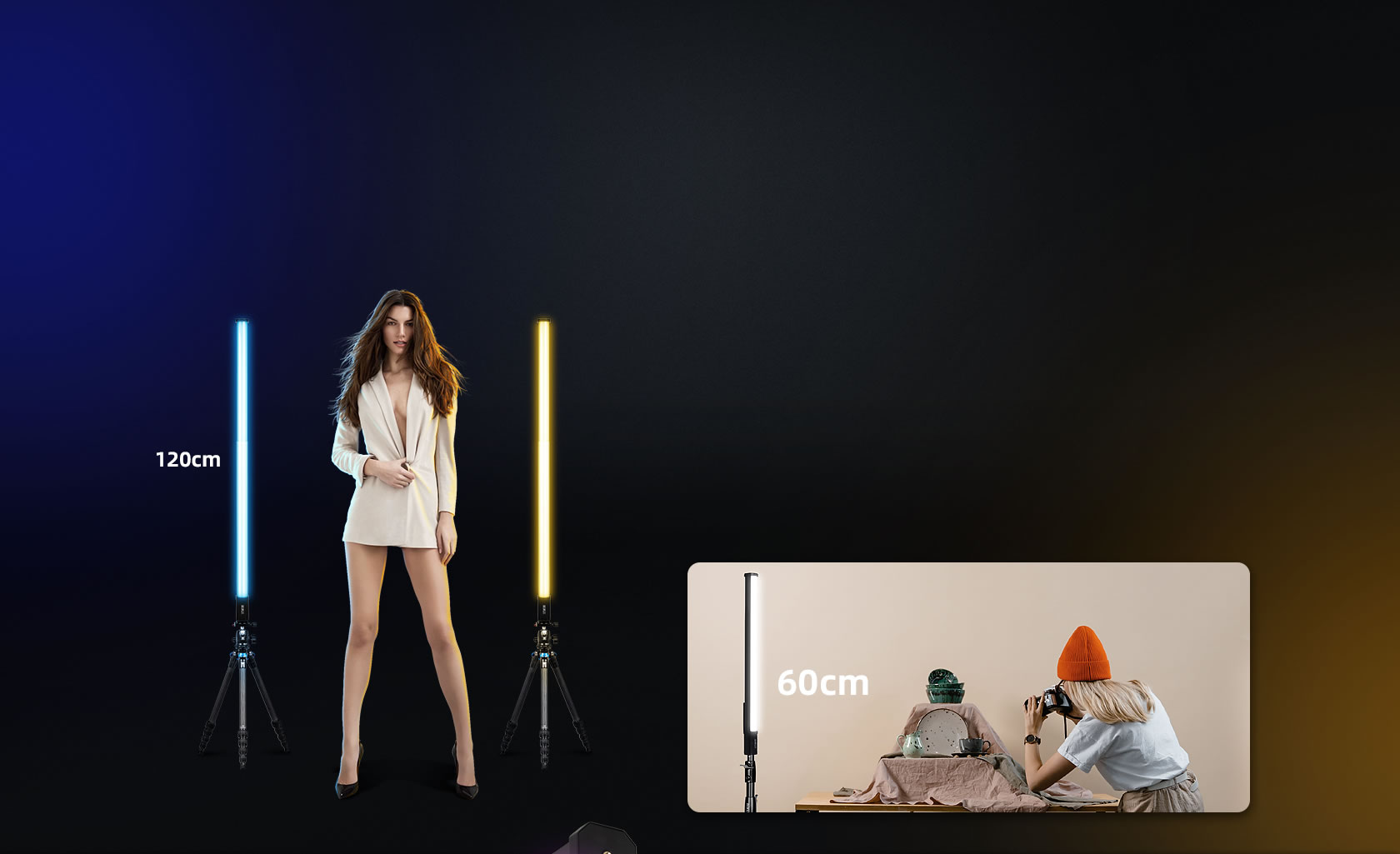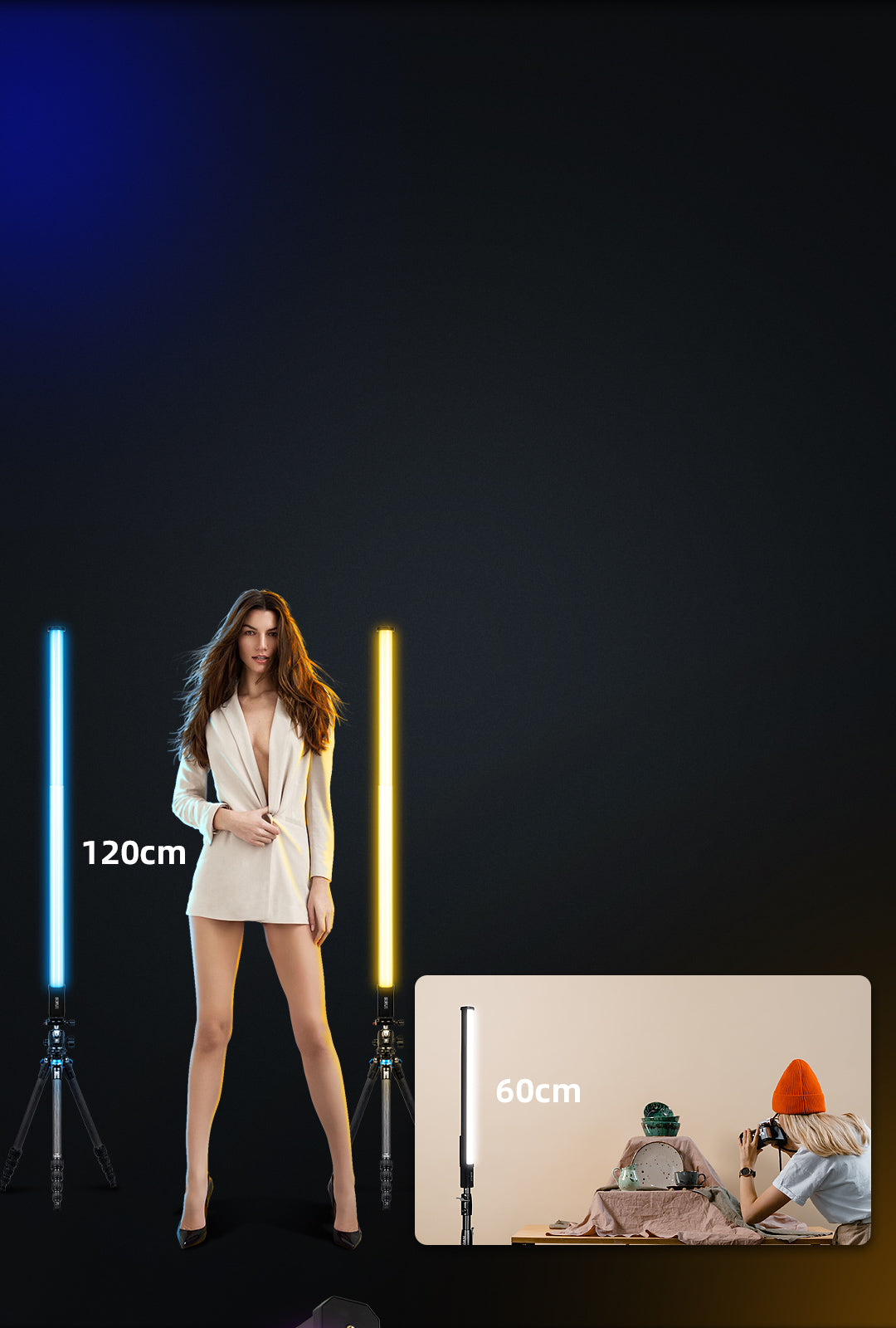 Traditional 120cm tube lights are limited to large spaces. The SIRUI T120, on the contrary, can be flexibly adjusted in length for use in a wide range of scenarios.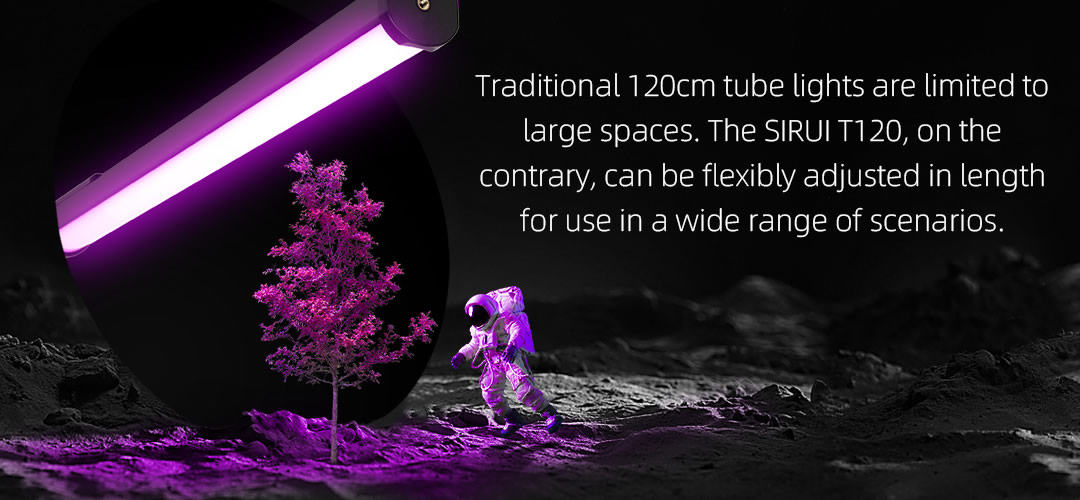 Small In Size
The telescopic design gives the T120 a distinct advantage over its counterparts.When retracted, the T120 is only half the size of similar offerings.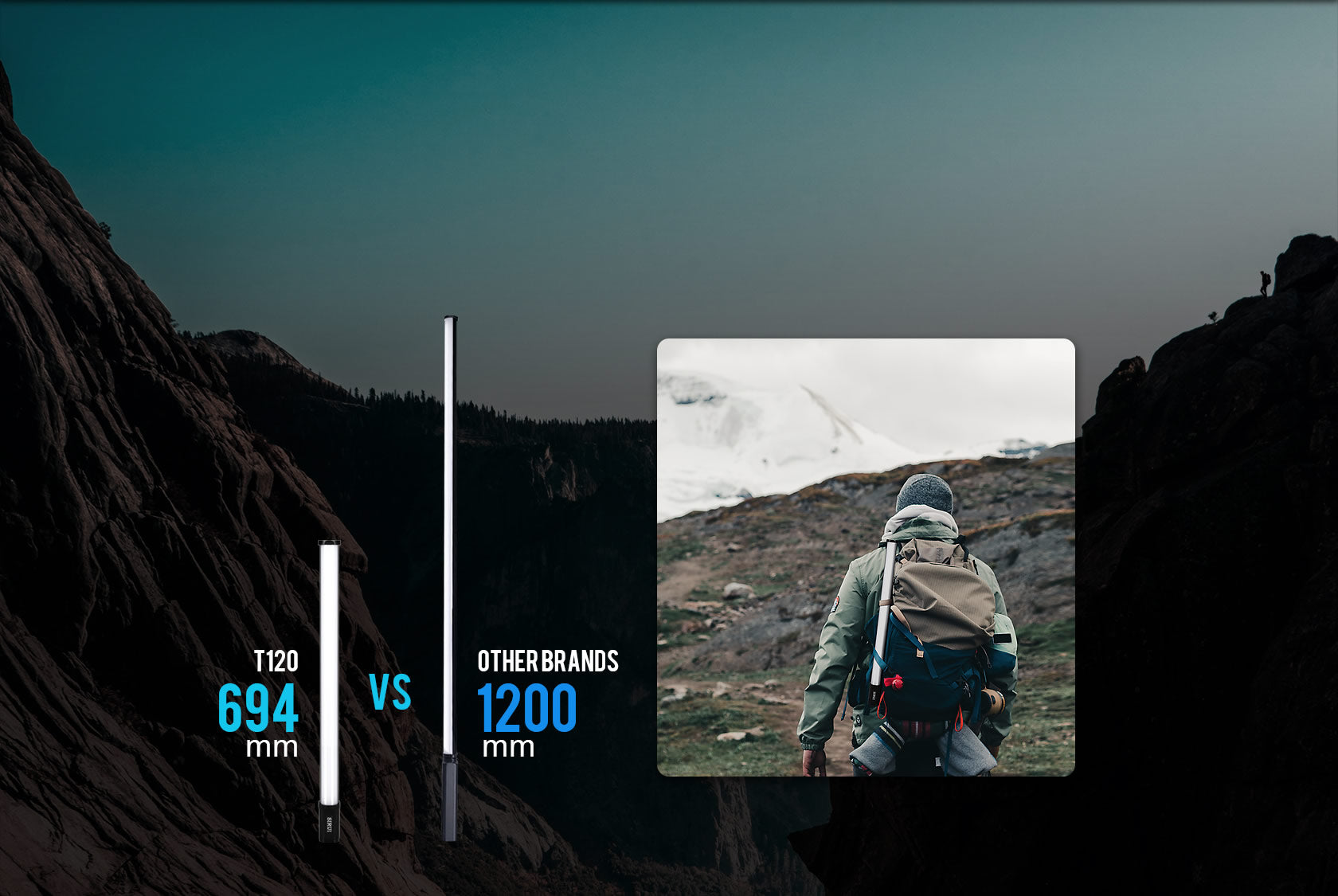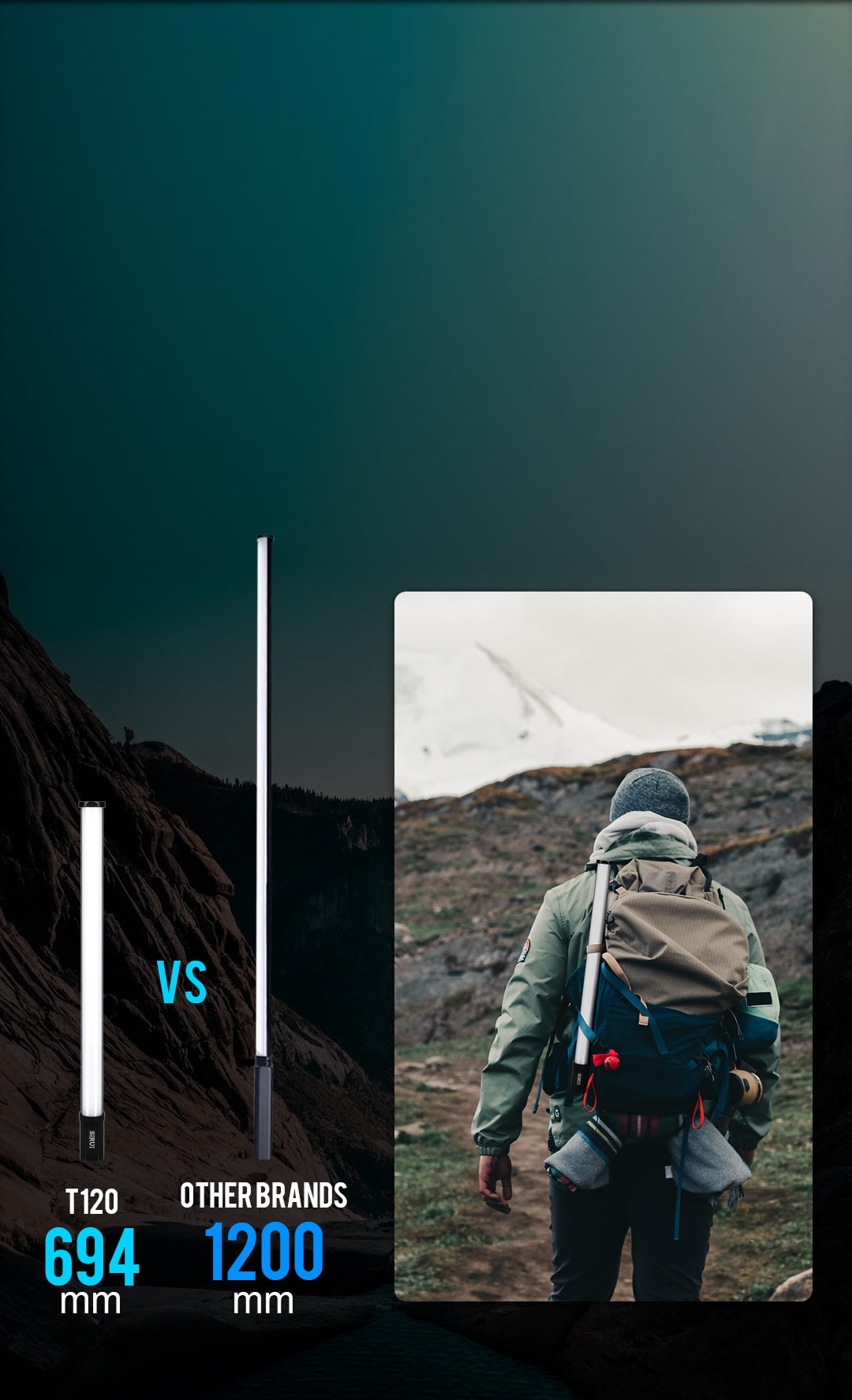 Common Scenarios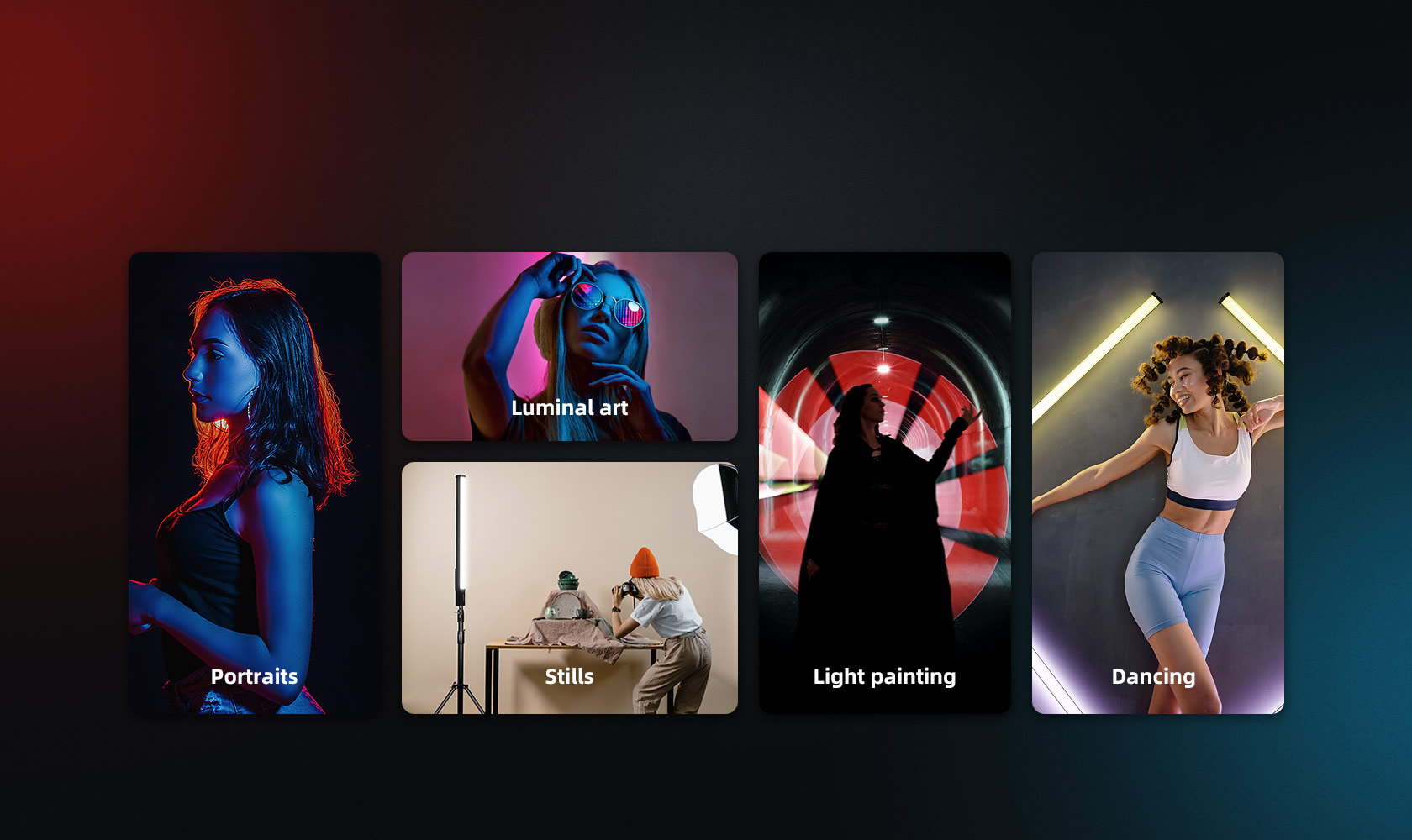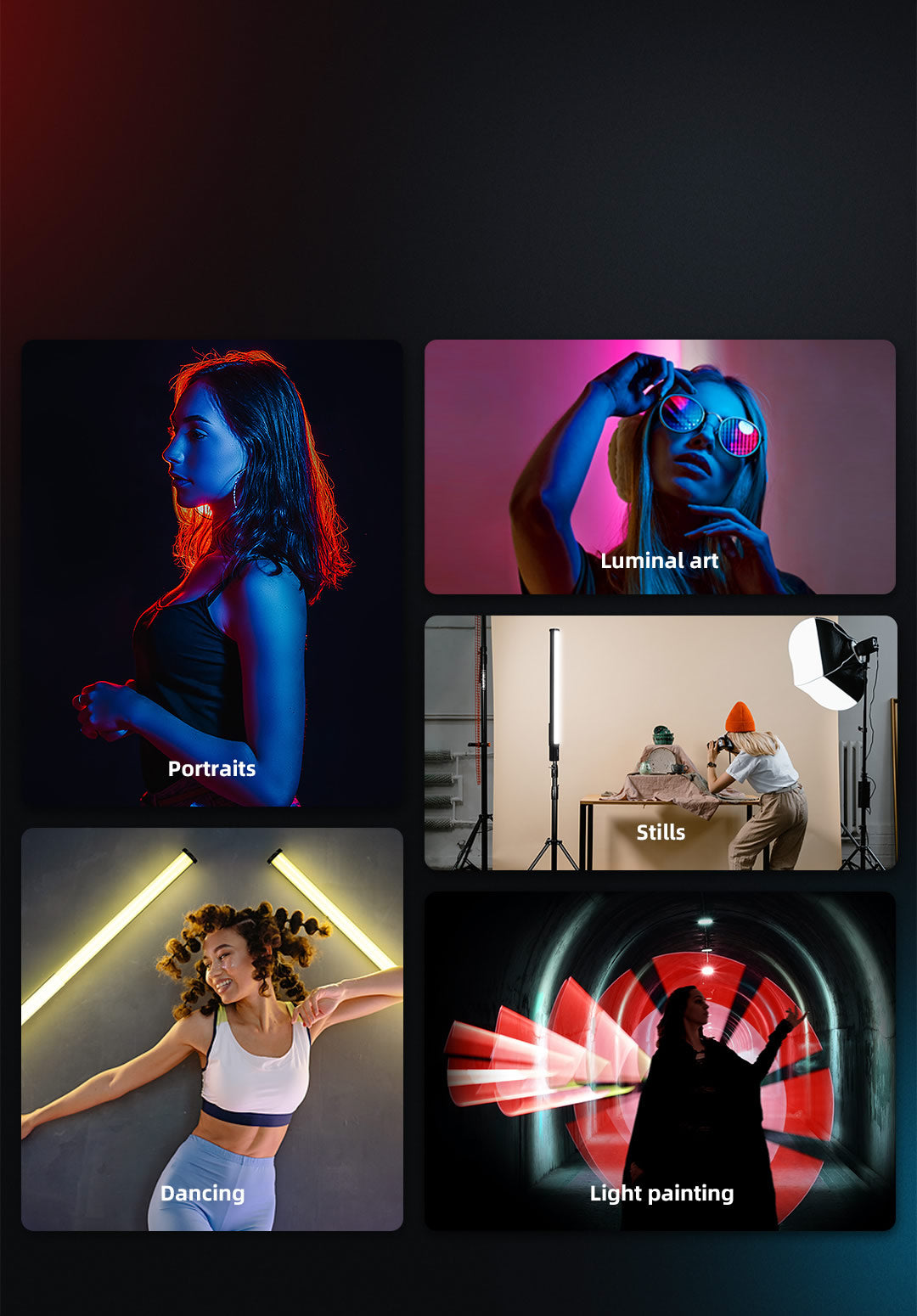 4 Lighting Modes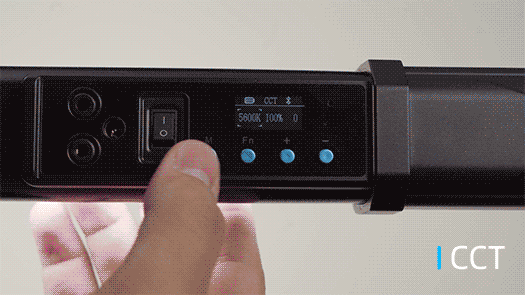 Wide CCT Range

The T120 has a wide color temperature range from 2500K to 8000K. G/M adjustment is added to the CCT mode to balance the color shift from green to magenta, maintaining the uniformity of light sources in the same set.

360 Full Color

The HSI mode gives you full control over hue, saturation and intensity, allowing for a wide variety of colors to be created.

RGB Mode

In this mode, you can individually adjust red, green and blue to create accurate colors.

14 Lighting Effects

FX mode allows you to quickly recreate realistic lighting effects for many scenarios.

14 Lighting Effects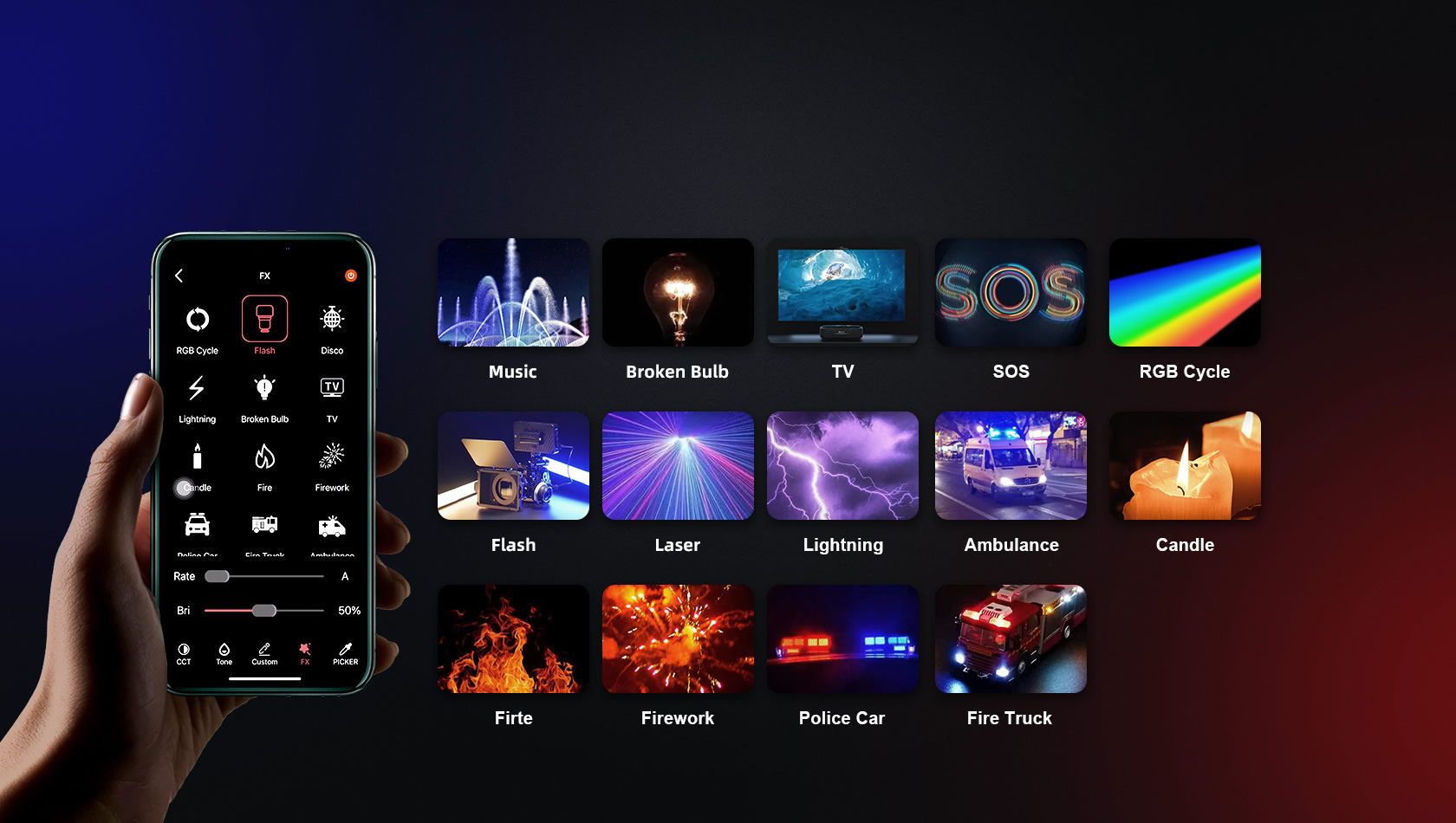 Superior Performance
The panels are specially treated to produce bright yet soft light. The high CRI and TLCI ratings demonstrate the light's advanced capability in rendering color.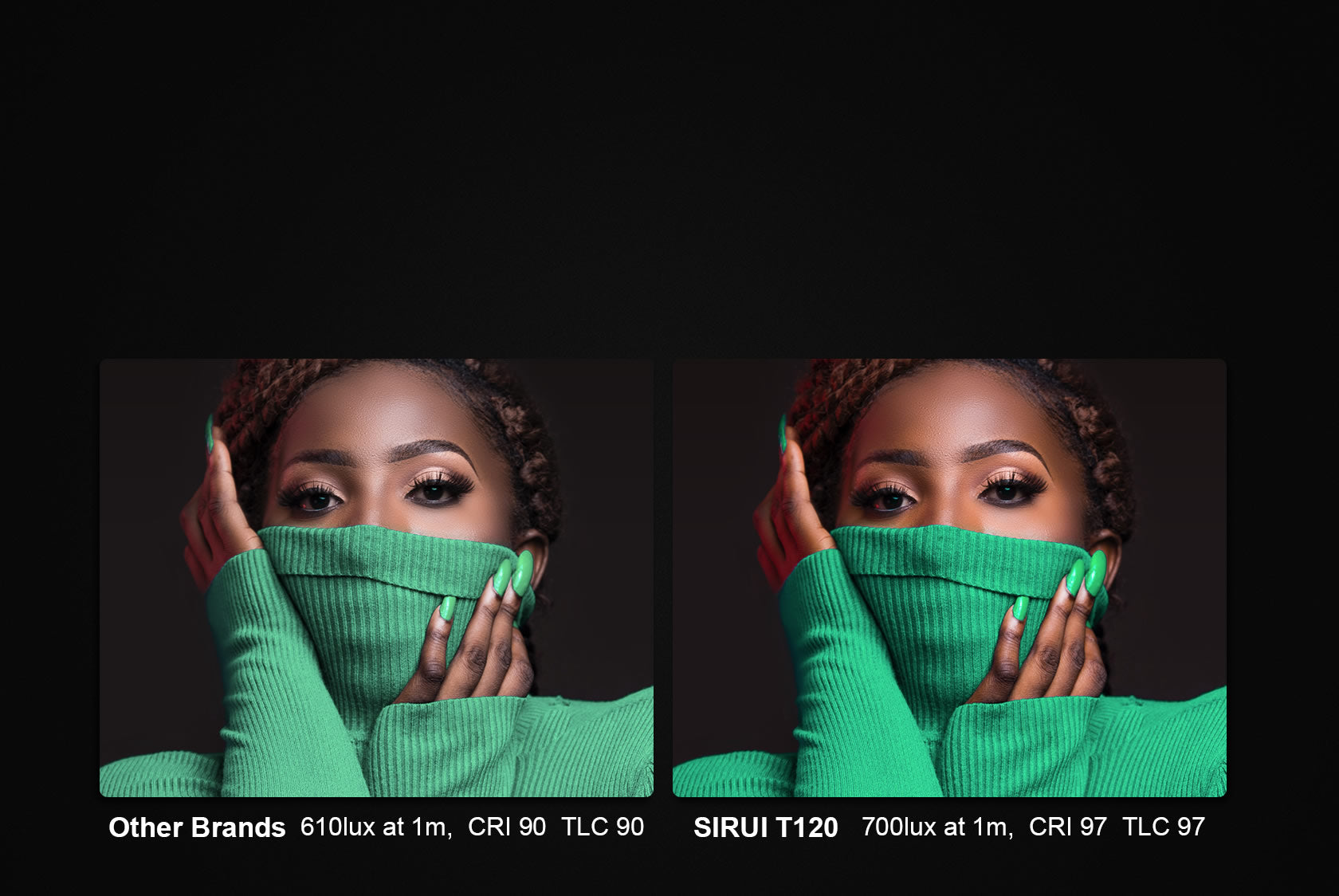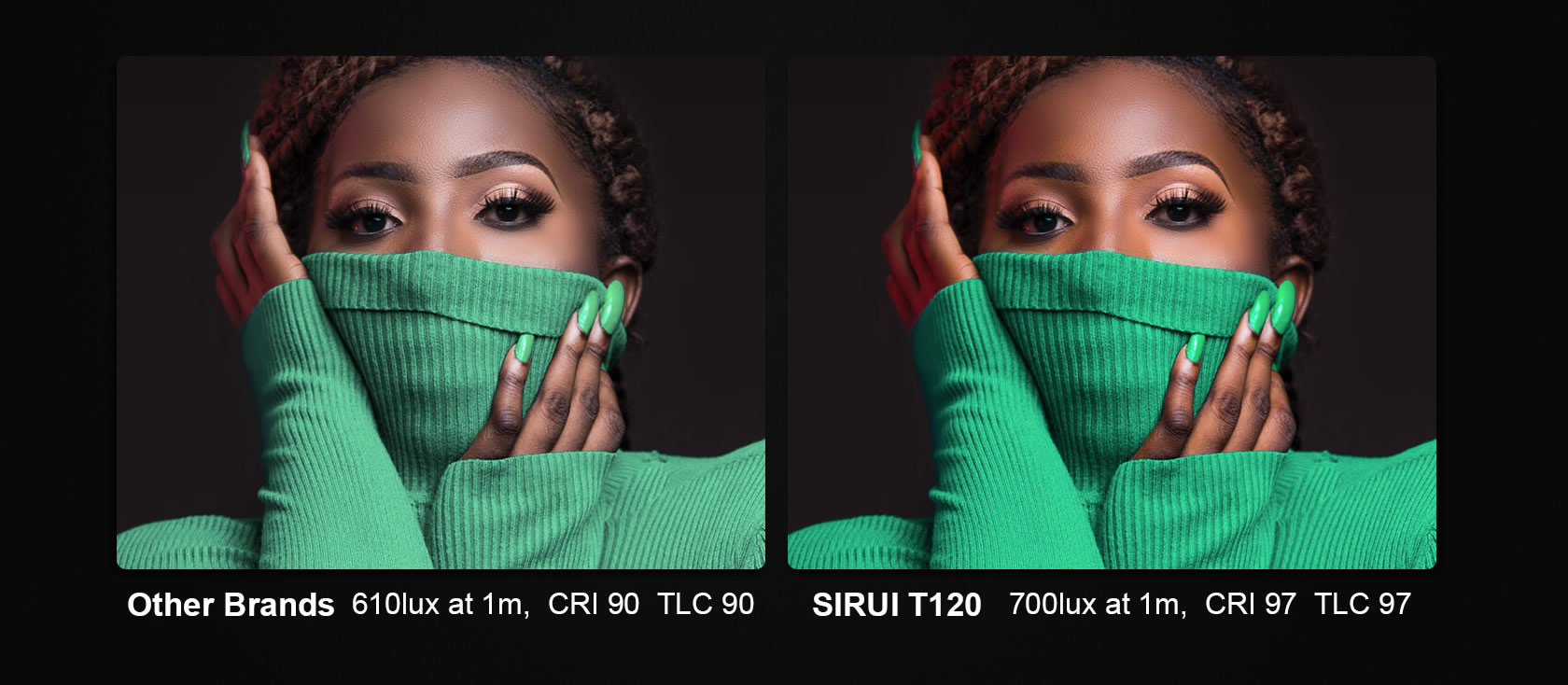 Optional Control Methods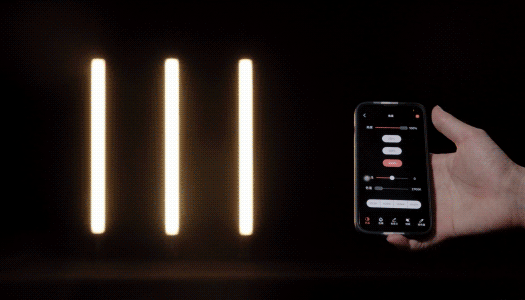 APP Control:
Group control is available. The wireless control distance is within 15m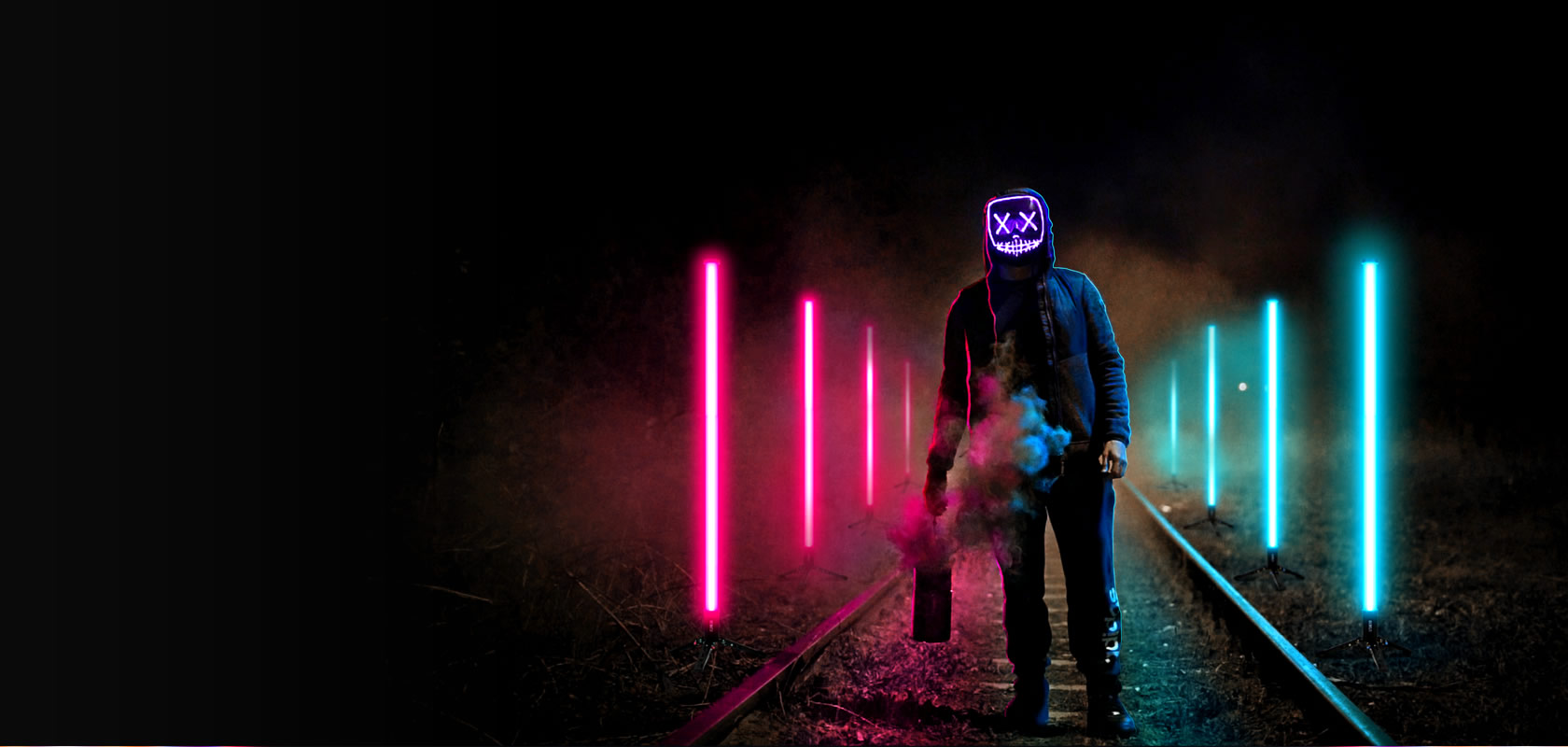 DMX Control:
Control lights in a highly efficient way.
*3.5mm port, cable is not included. Up to 15 lights can be connected.


The internal battery can last 2.5 hours on full-power output. Also, it is safe to use the light while charging.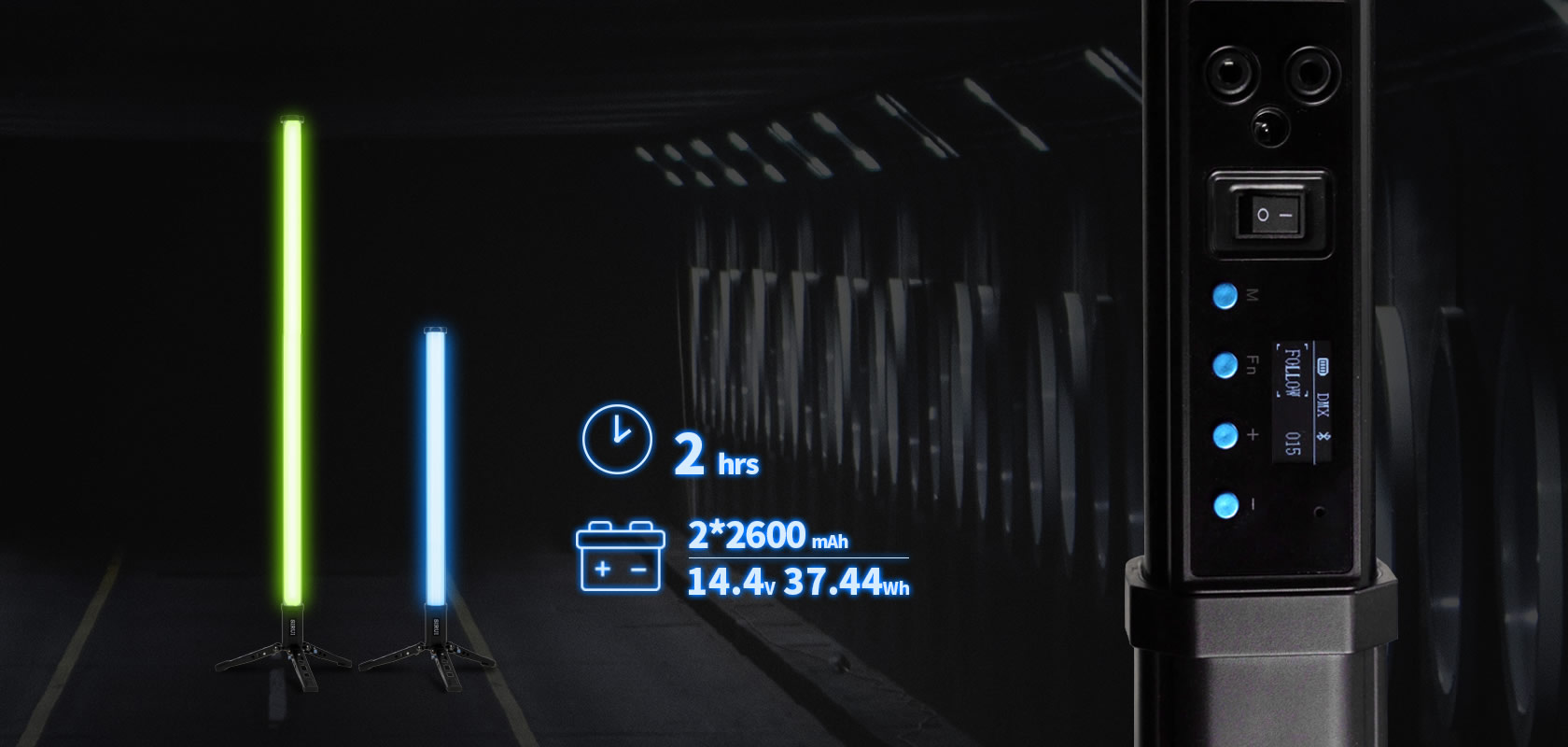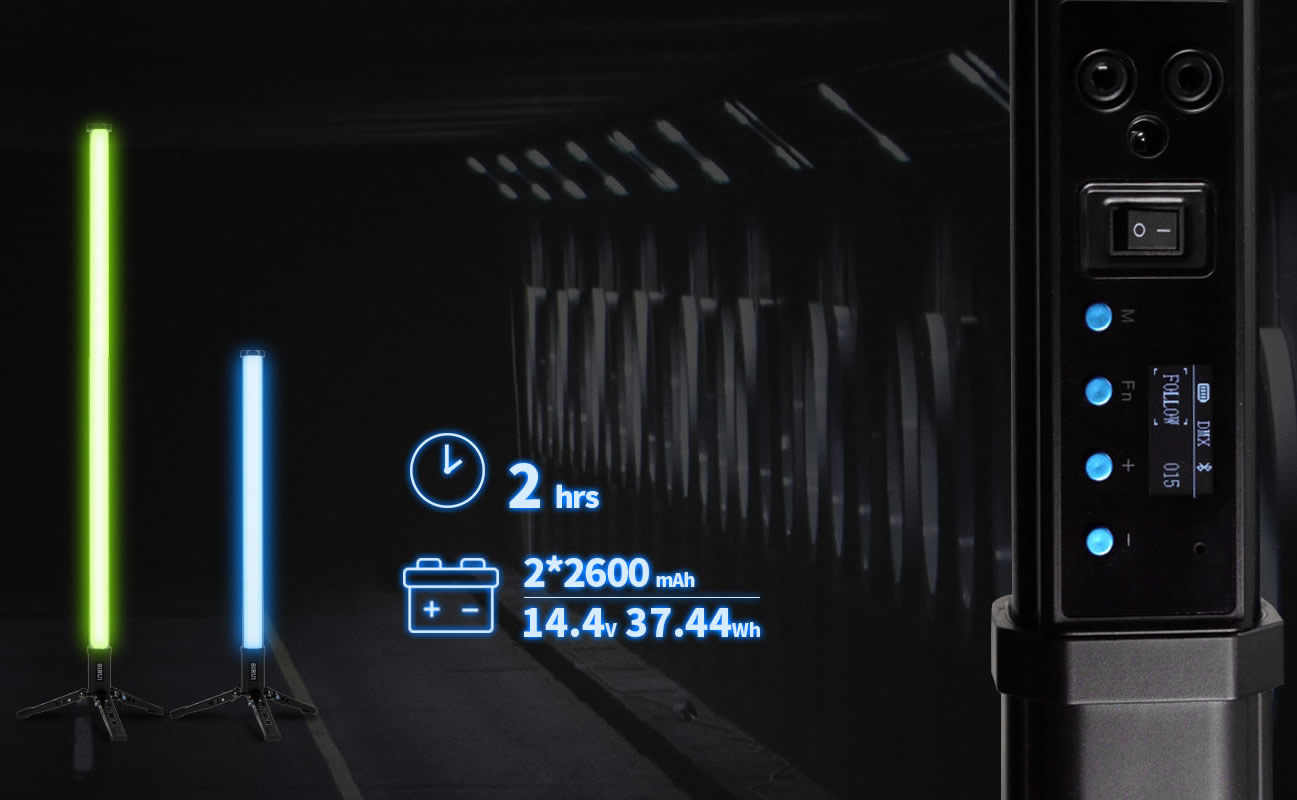 The T120 Pro comes standard with a minipod that supports two position settings and reverse folding. The minipod can be opened to stand on a flat surface or closed to act as a comfortable grip.