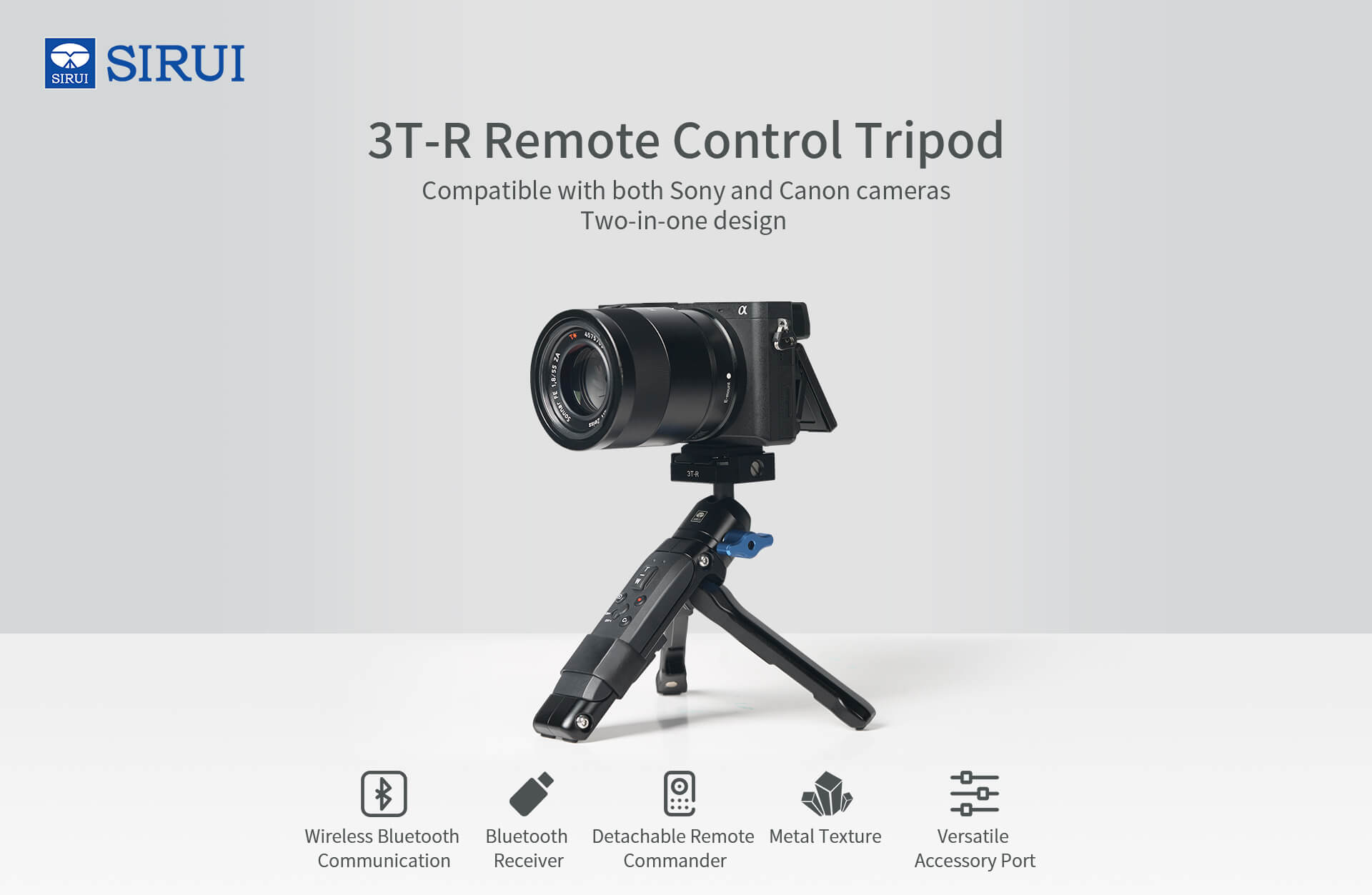 Not One, But Two!
It's easy to find a remote control tripod that supports Sony cameras on the market, but getting one that supports two camera brands is not that easy. SIRUl conducted extensive market research and summarized valuable user feedback. based on which it released the long-awaited 3T-R remote control tripod, an ideal solution for vloggers.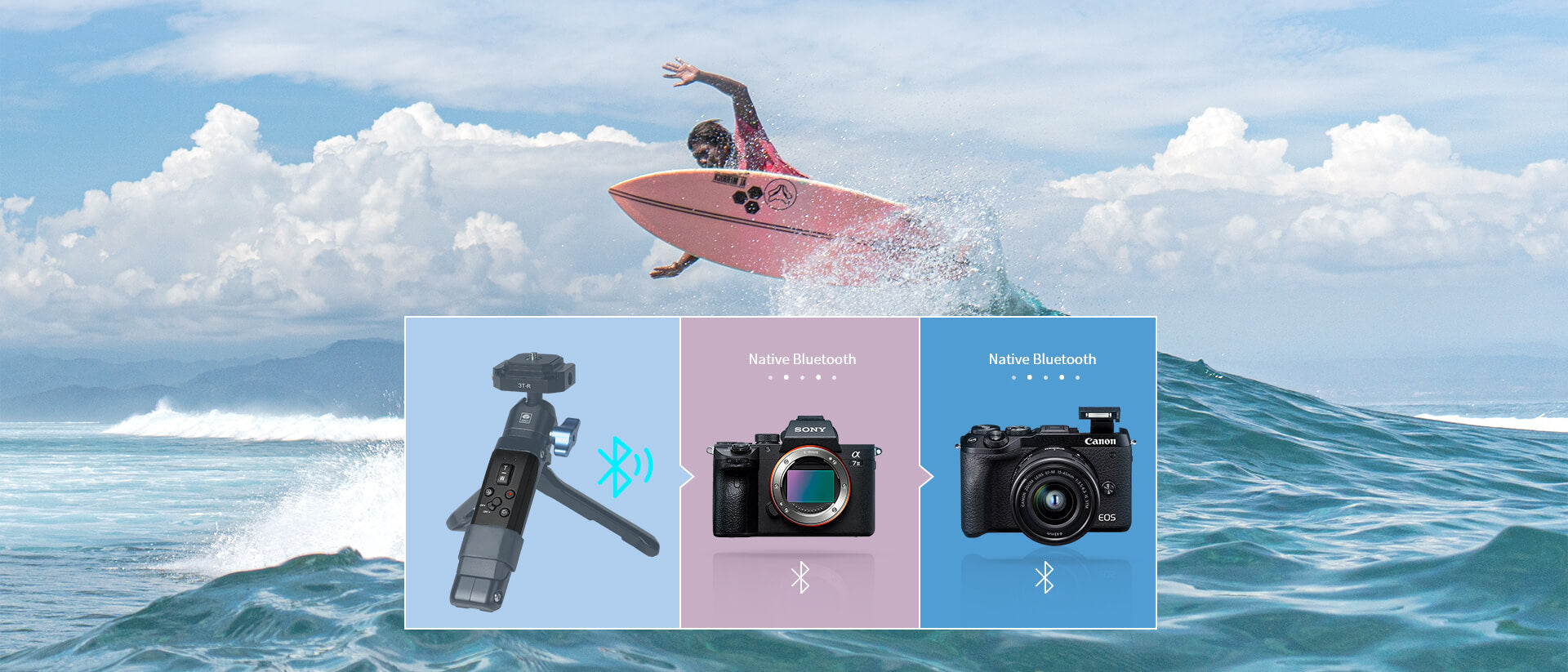 Bluetooth Receiver
There is a Bluetooth receiver attached to the back of the tripod, which is specially designed for those Sony cameras that have no native Bluetooth. Insert the receiver into the multi-terminal of the camera and pair the two devices. After paired successfully, the camera can be controlled directly via the remote commander

Detachable Remote Commander
The tripod features a detachable remote commander. The commander can control the camera within ten meters to perform such functions as shooting, focusing, zooming, etc.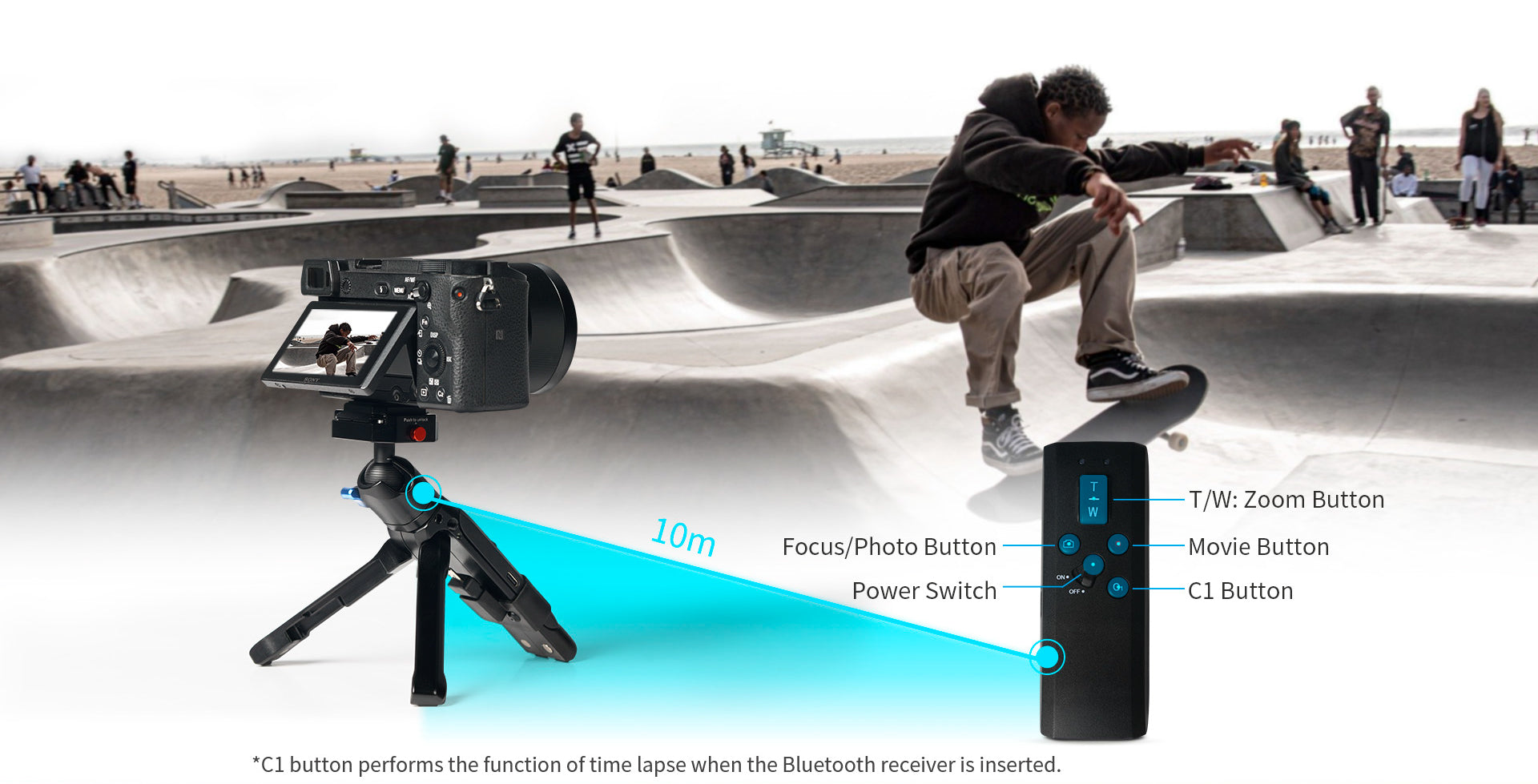 Two-ln-One Design
By innovatively combining the grip and the tripod into one, SIRUI greatly reduced the size of the 3T-R remote control tripod, making it as light and portable as a mobile phone.
Fold up the legs as a grip or spread them as a tripod, either way will give you full control over the shooting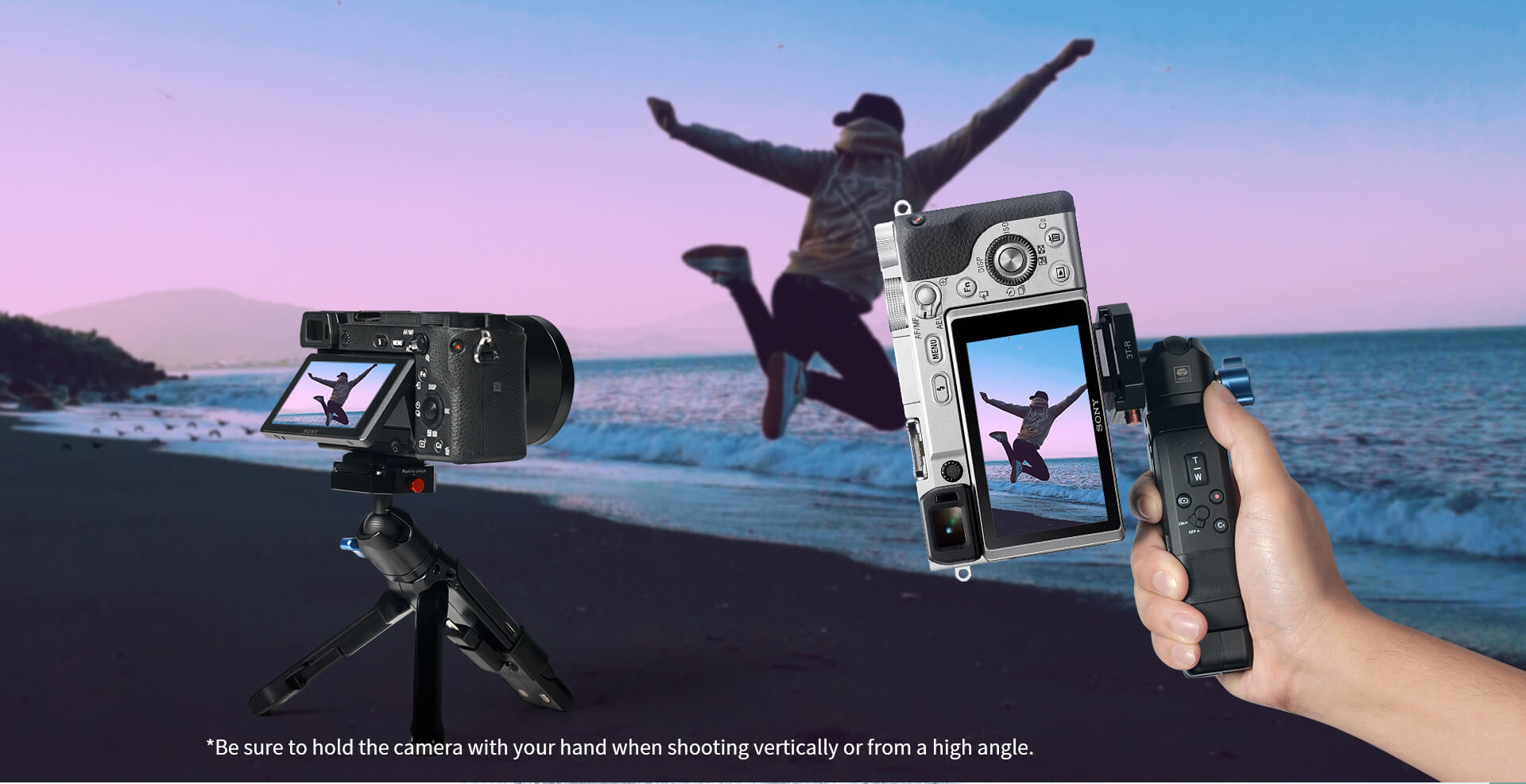 Quick Release System
The tripod is made of aluminum alloy to ensure stability and durability.
Also, a quick-release plate is designed for mounting cameras in a quick and simple way.
Versatile Accessory Port
A variety of accessories can be connected to the tripod via the 1/4" screw port to form a powerful setup.

Details Speak Loud
The grip is smoothly contoured for added comfort. There are built-in magnets in each of the legs, preventing the legs from opening up. In addition, the rubber feet of the legs guarantee a firm hold on the ground.