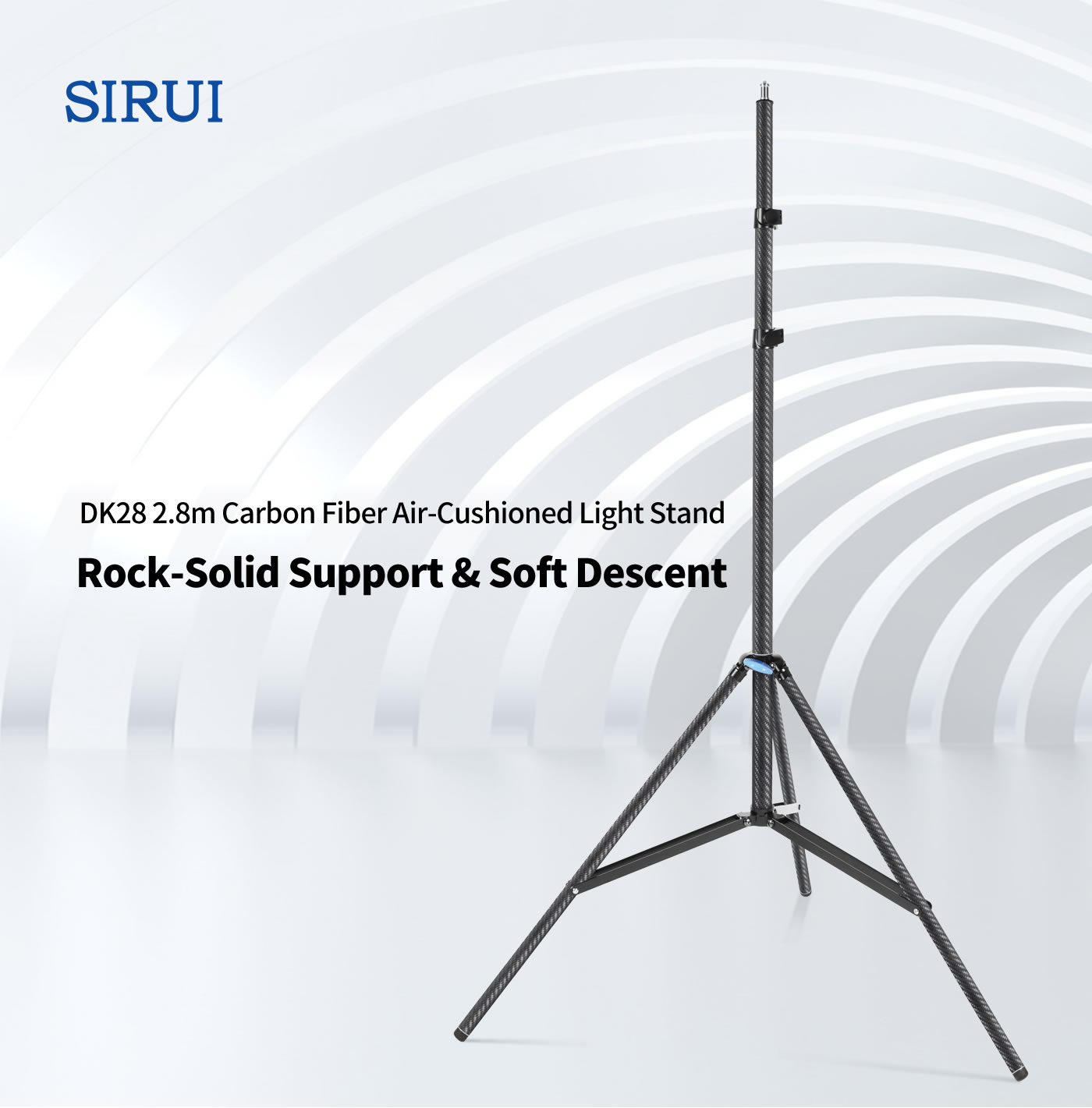 Why Choose the SIRUI DK28?
Lighter but stronger than similar products!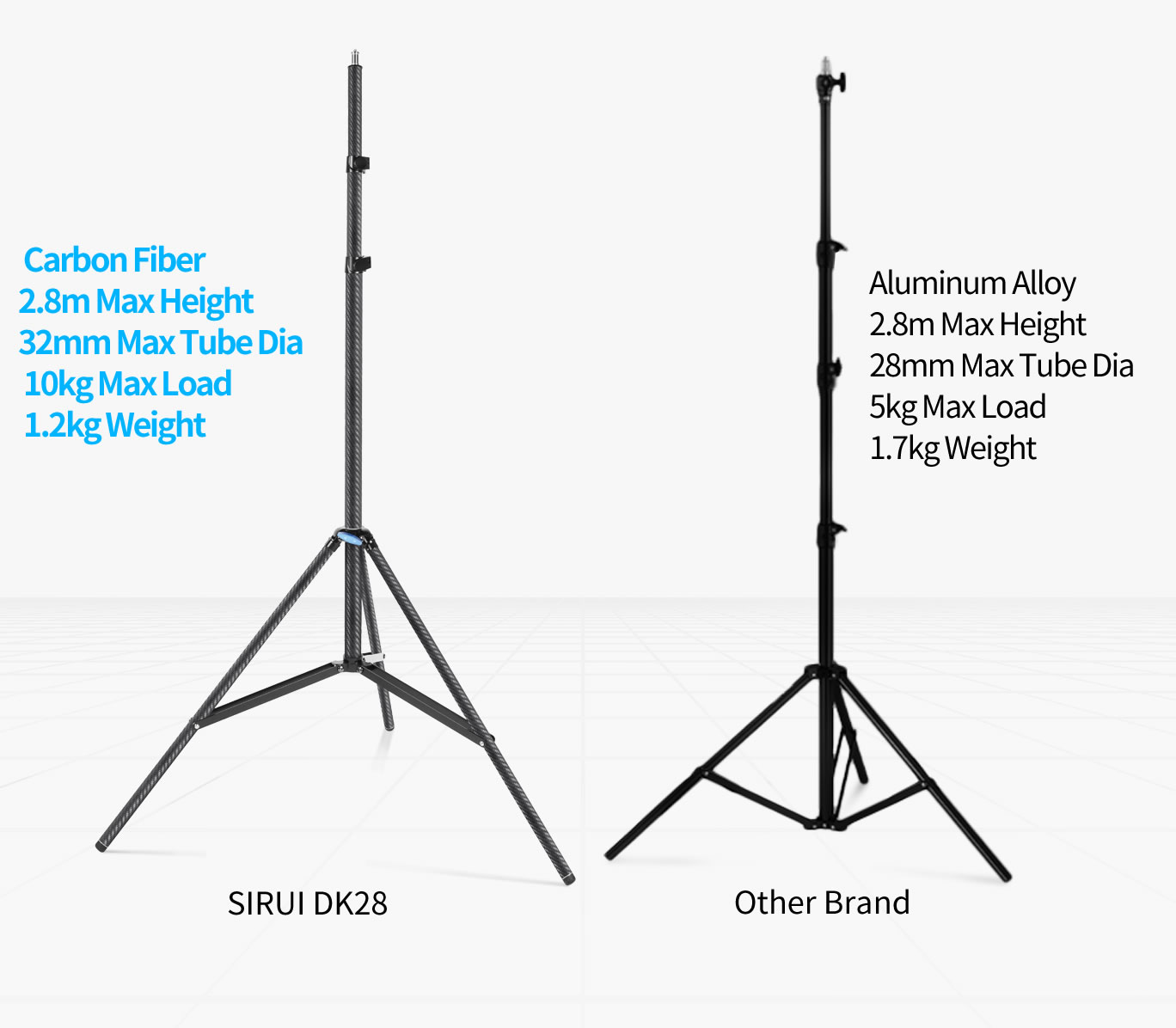 Carbon Fiber Construction
Unlike most stands on the market that are built with aluminum alloy, the DK28 is manufactured from 3K twill weave carbon fiber fabric to reduce weight and increase stability.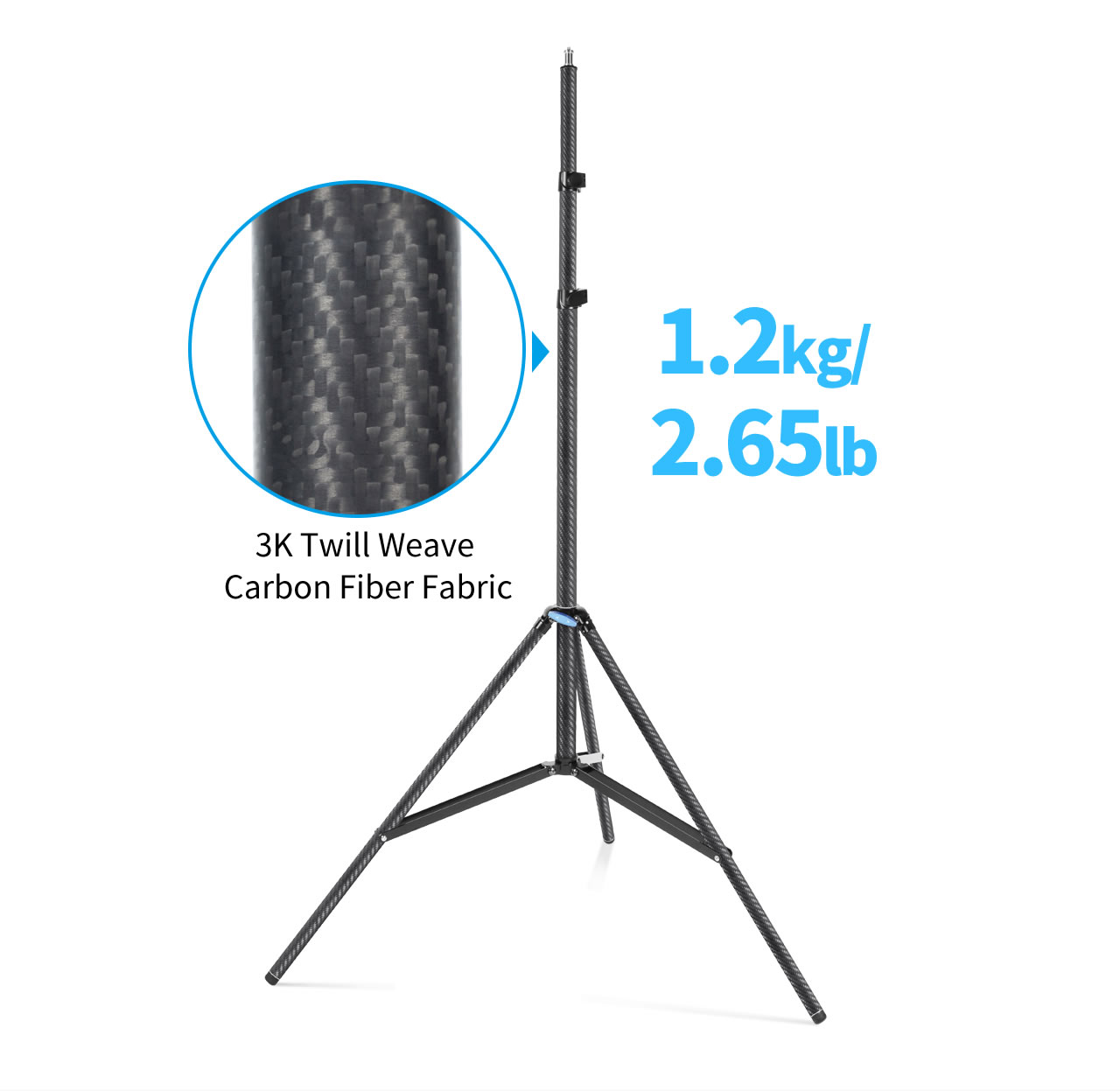 The large leg tubes and the center spreader make the DK28 strong and stable enough to hold large, heavy fixtures of all kinds.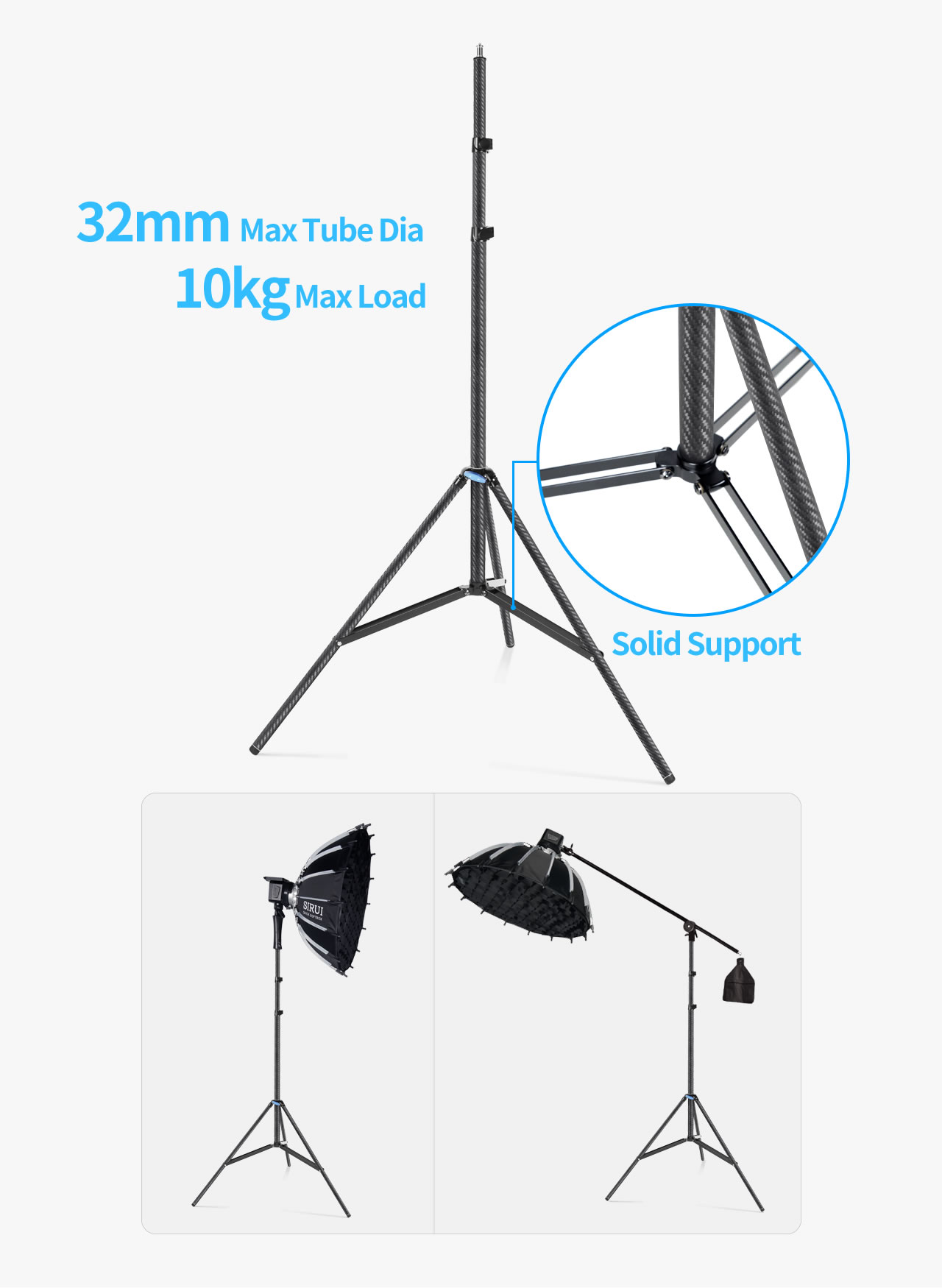 Air cushioning doesn't have the rebounding issue that buffer springs do while retaining the gentle descent feature to protect equipment and fingers.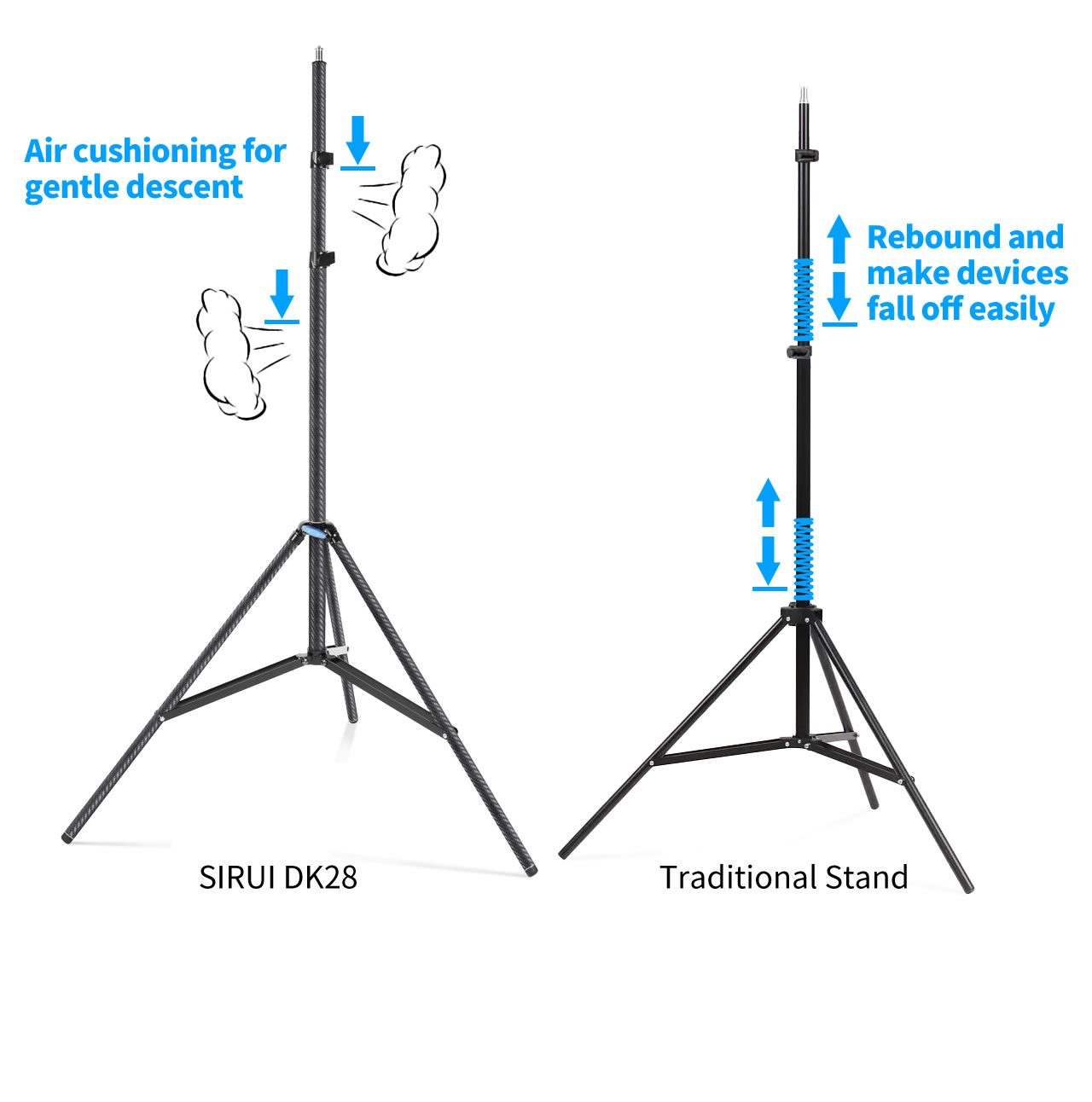 The stand can rise to a max height of 2800mm/110.24in or retract to a min height of 860mm/33.86in. Lighting from a high position becomes much easier.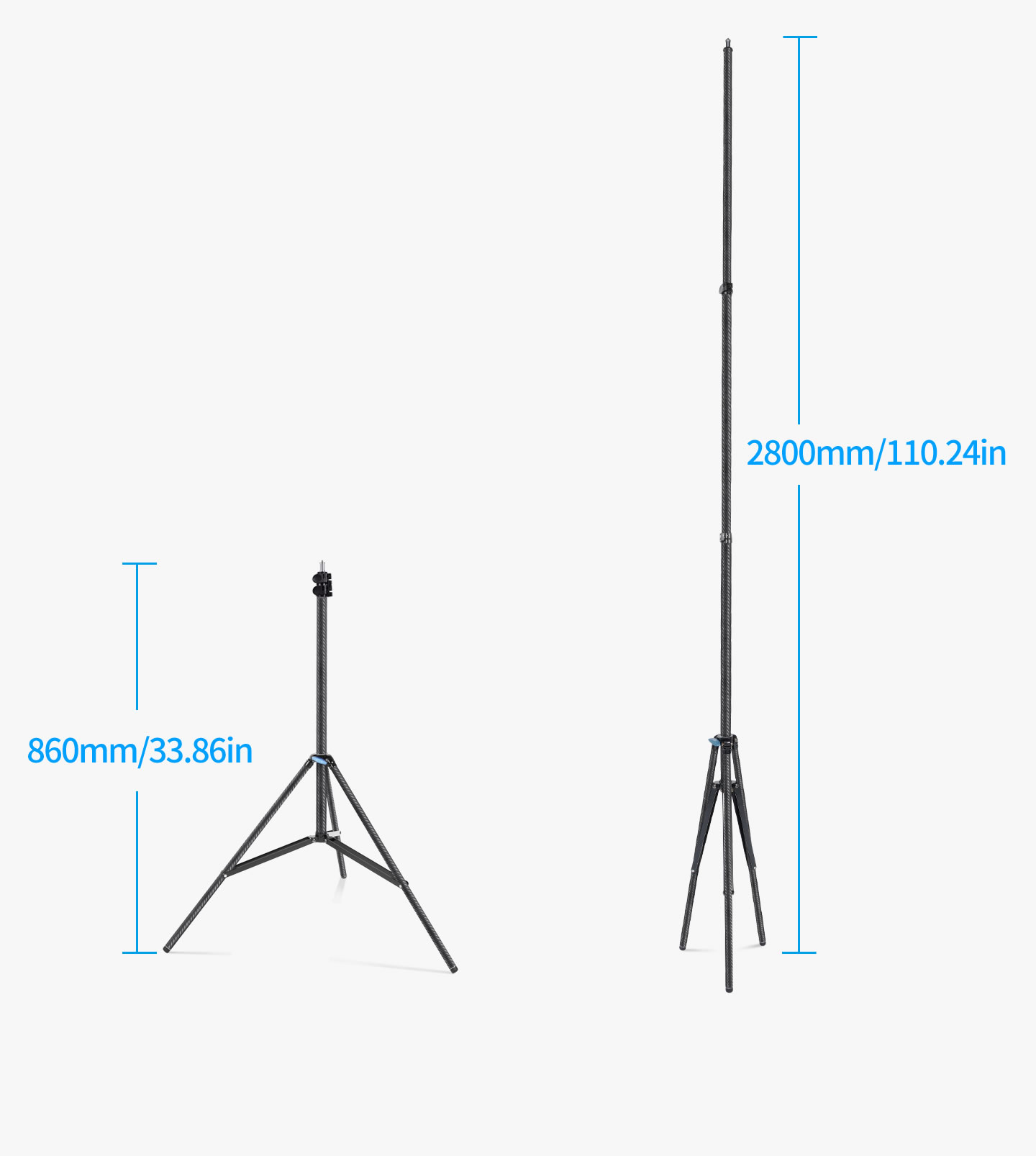 The flip lock system ensures a faster deployment than the traditional twist lock system.​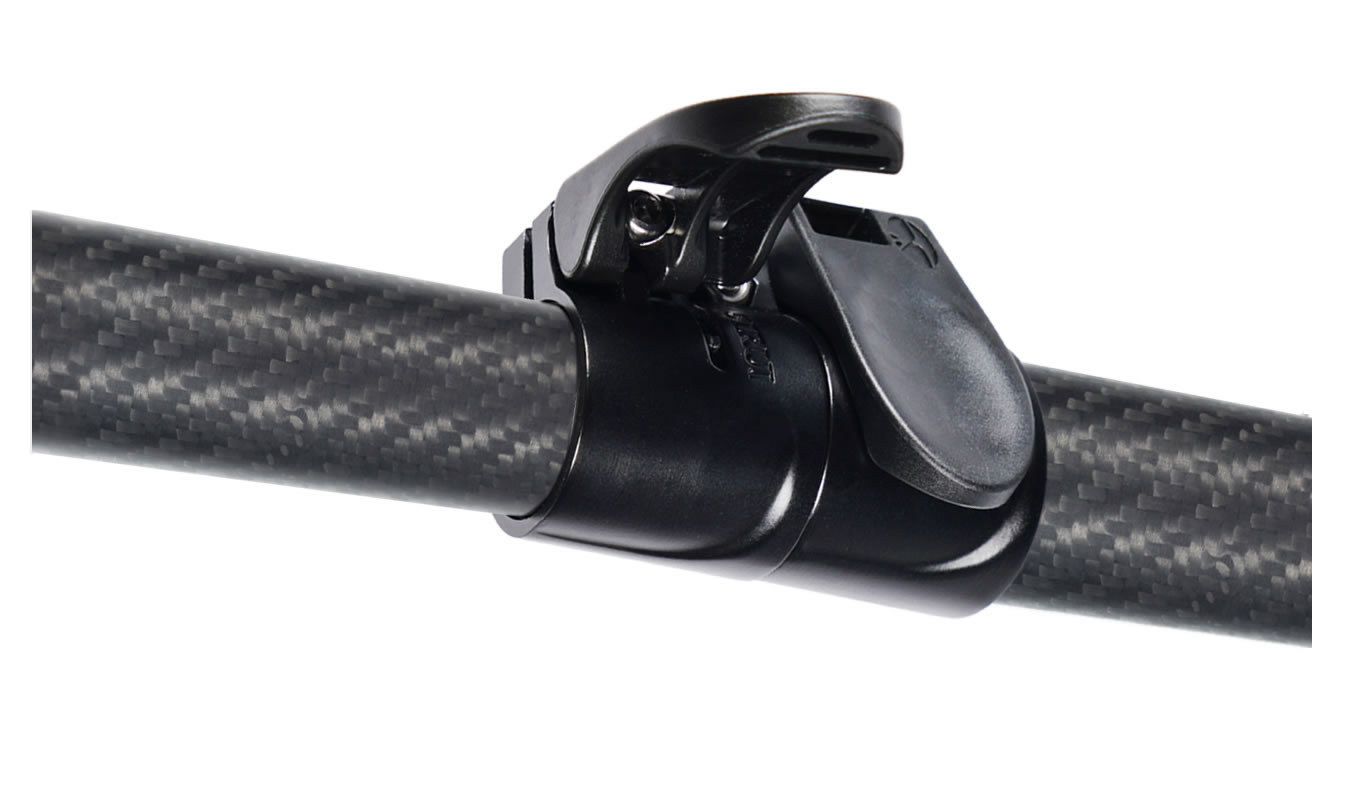 Compatible with LED lights, high power spotlights, on-camera lights, video lights, and more.​