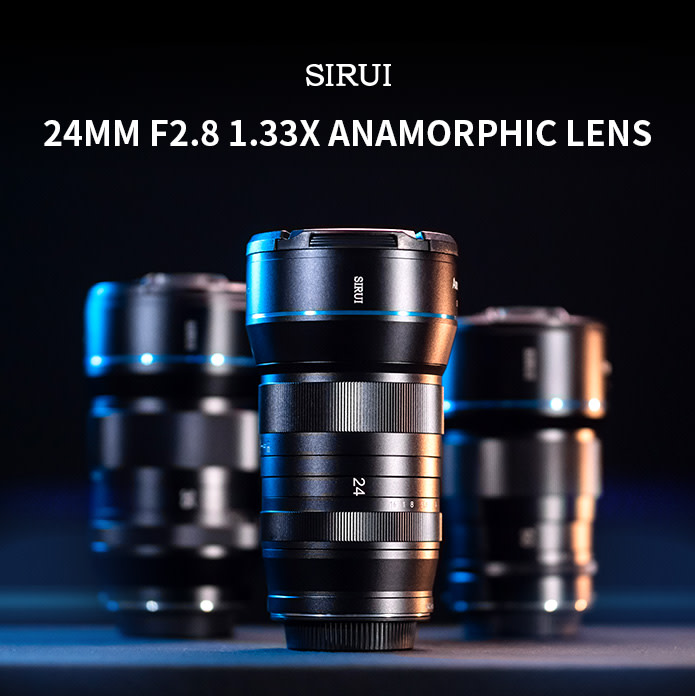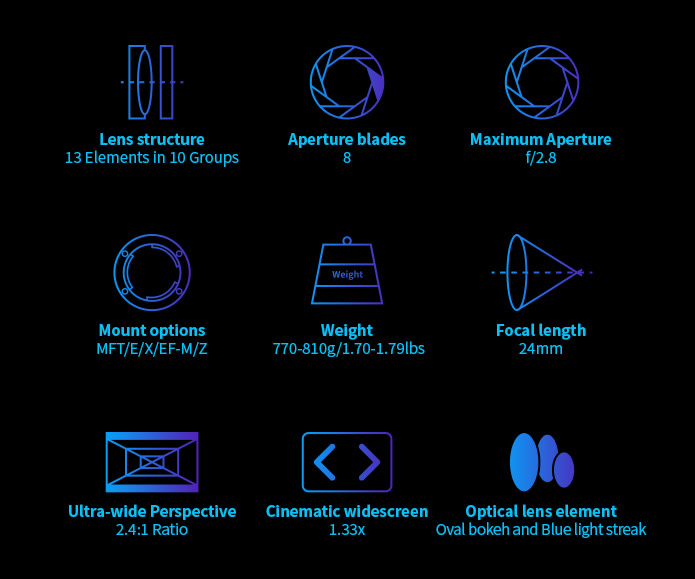 Five Native Lens Mounts
Excellent Performance in Variety of Scenes

With the view angle extended, this wide-angle anamorphic lens can cover a wider range of the landscape.

Perfectly balance your composition by generating a smooth extensive background
while highlighting the subject..

Quickly capture a distinct street snap with obvious geometric perception, particularly over a long distance.

Break the space limit to show more information of a cramped position, such as an in-car shoot.

For a vivid city or starry night shot, opening the aperture wide allows more lights entering to speed up focusing.
0.6m Minimum Focusing Distance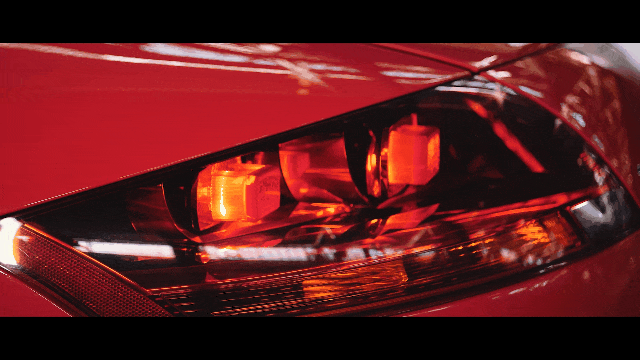 Compared to the other two brothers, one of the obvious changes for the 24mm lens
is reducing the minimum focusing distance to 0.6m. 
Magic the light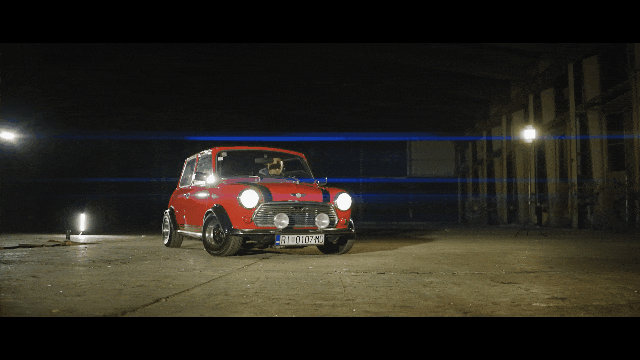 The front cylinder lens element can elongate the shape of out-of-focus details
and also can spread the bluish light out left and right across the frame.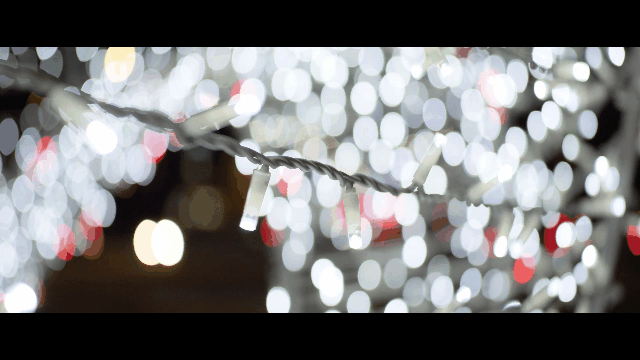 Wide Aperture Movement Range from F/2.8 to F/16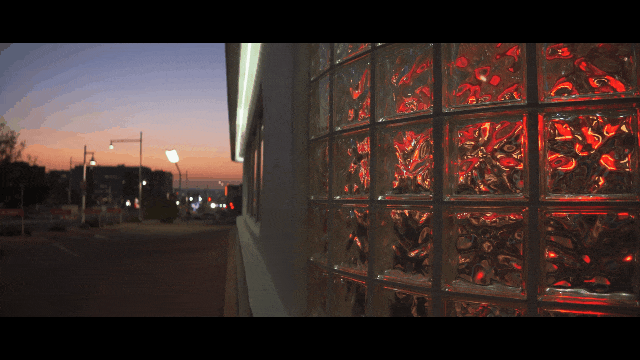 High Quality Continuous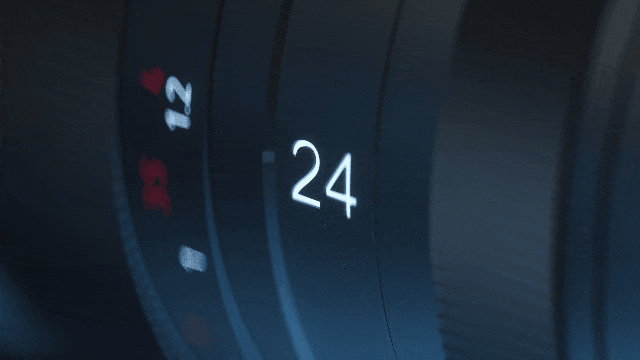 The precision aluminum alloy enhances the strength of the lens housing.
Assembling with the solid housing, the copper Aperture and Focus rings are designed with an 
anti-slip teeth surface
for smooth, comfortable focus and light adjustment.
What's in the box?