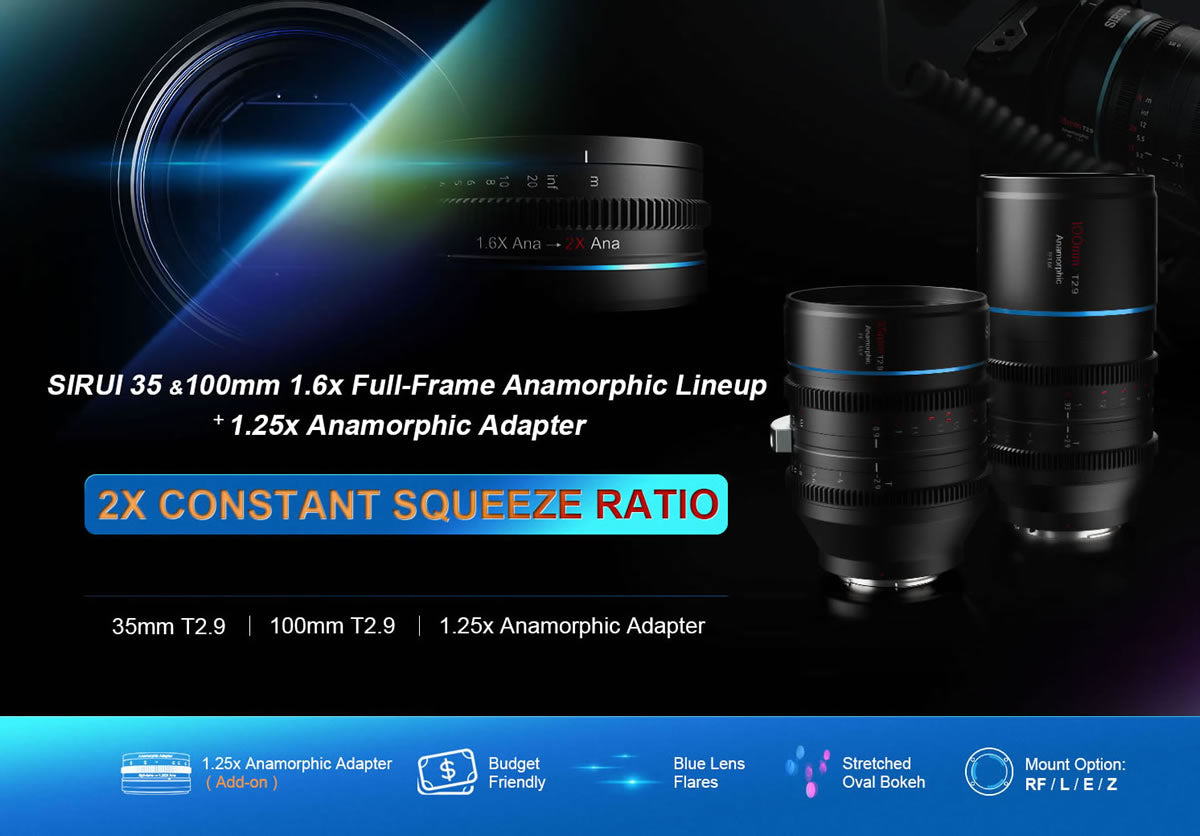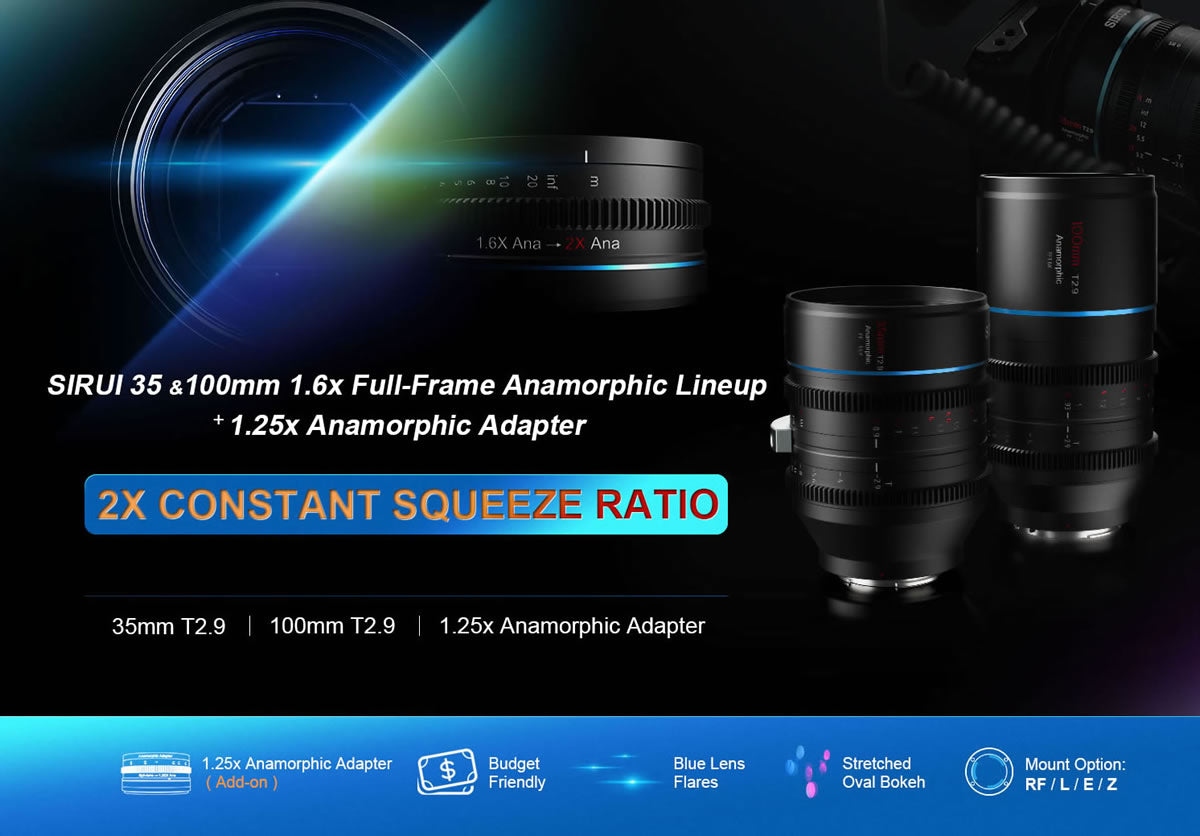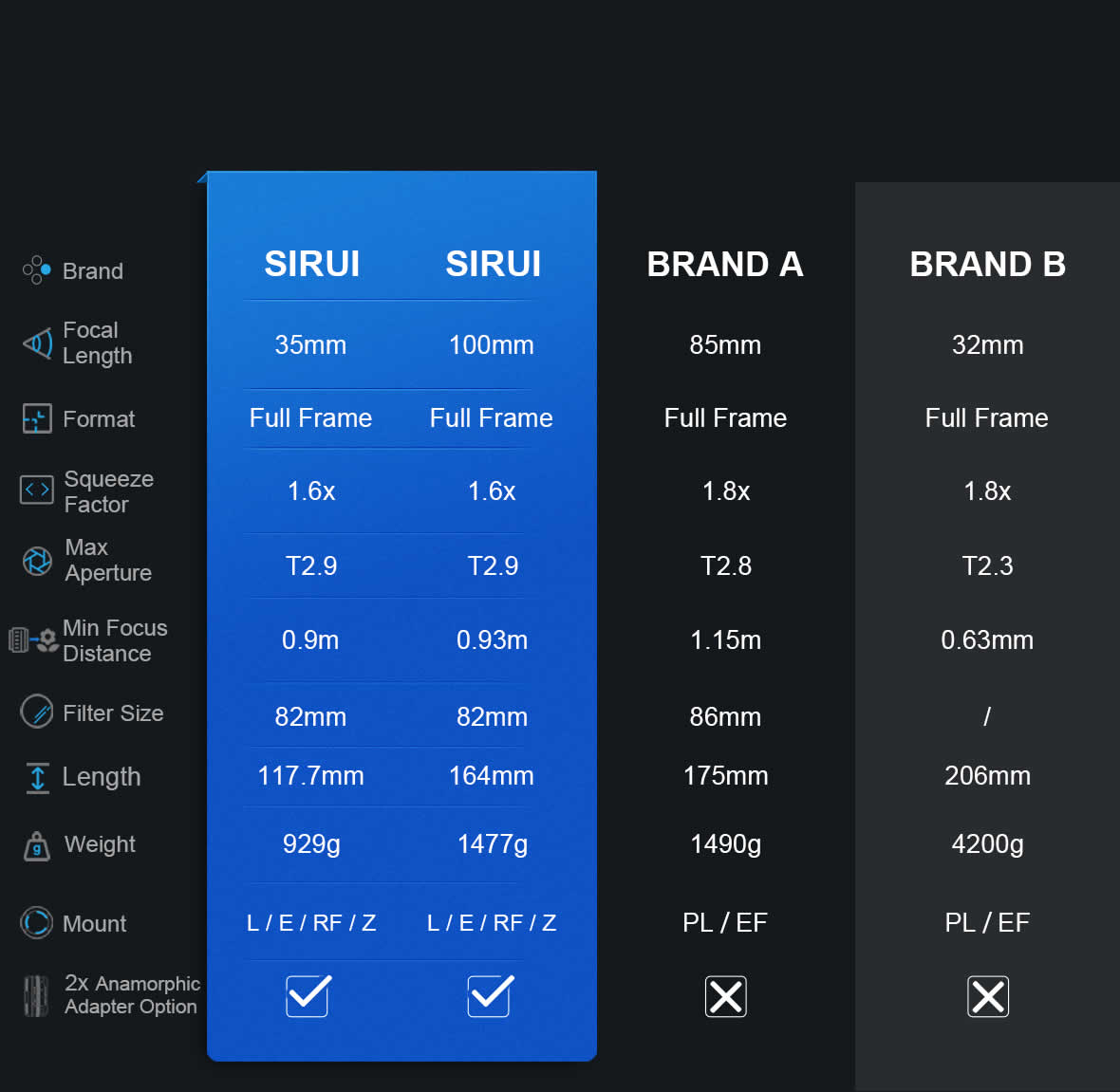 Why Choose The SIRUI 35mm/100mm Full-Frame Anamorphic?
Affordable and Lightweight High Squeeze Full-Frame Anamorphic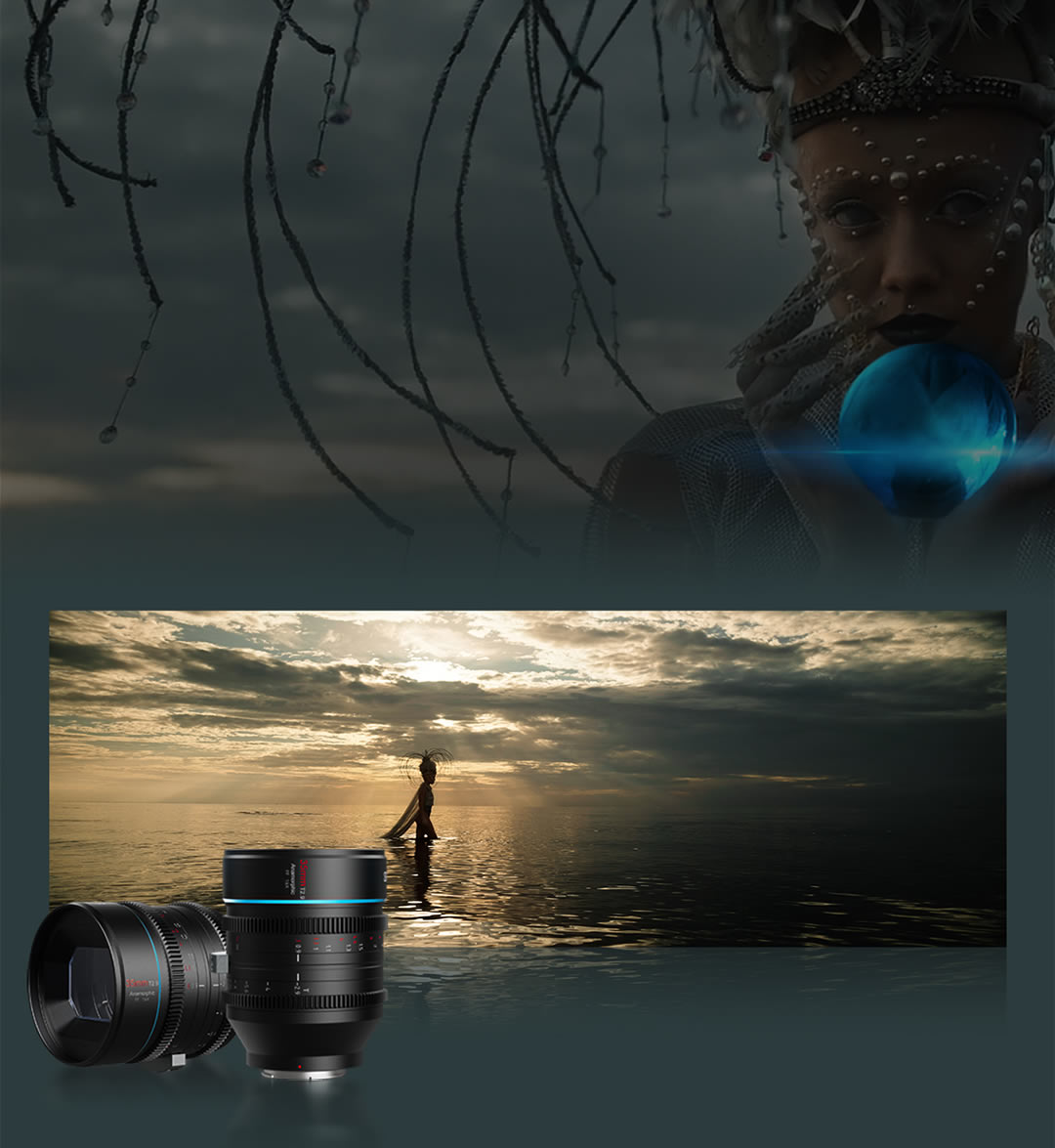 For Shooting Wide Angle
35MM-Wide FOV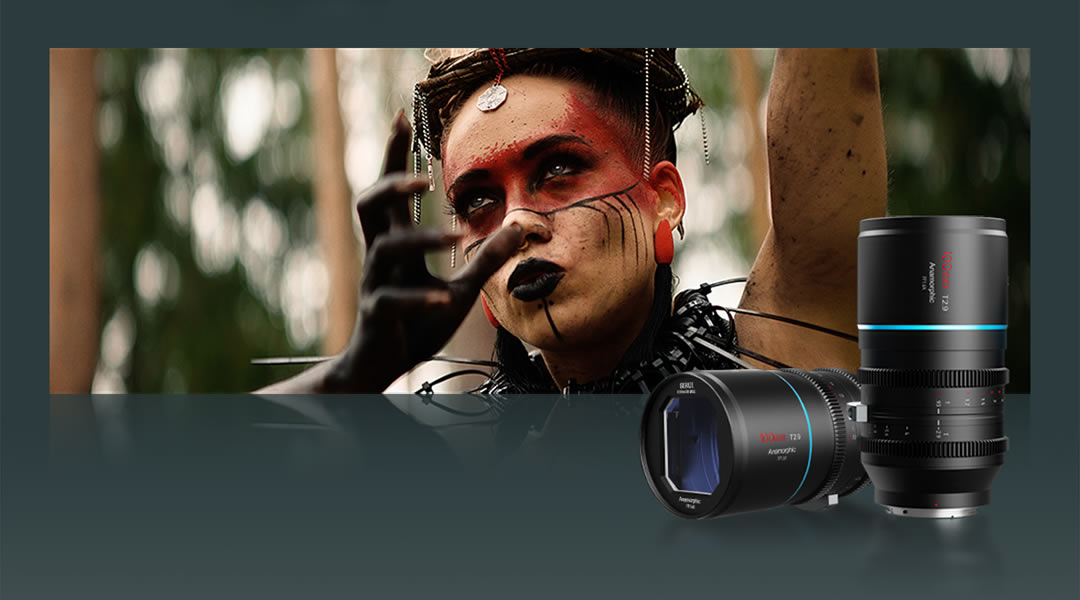 For Shooting Telephoto
100MM-Shallow DOF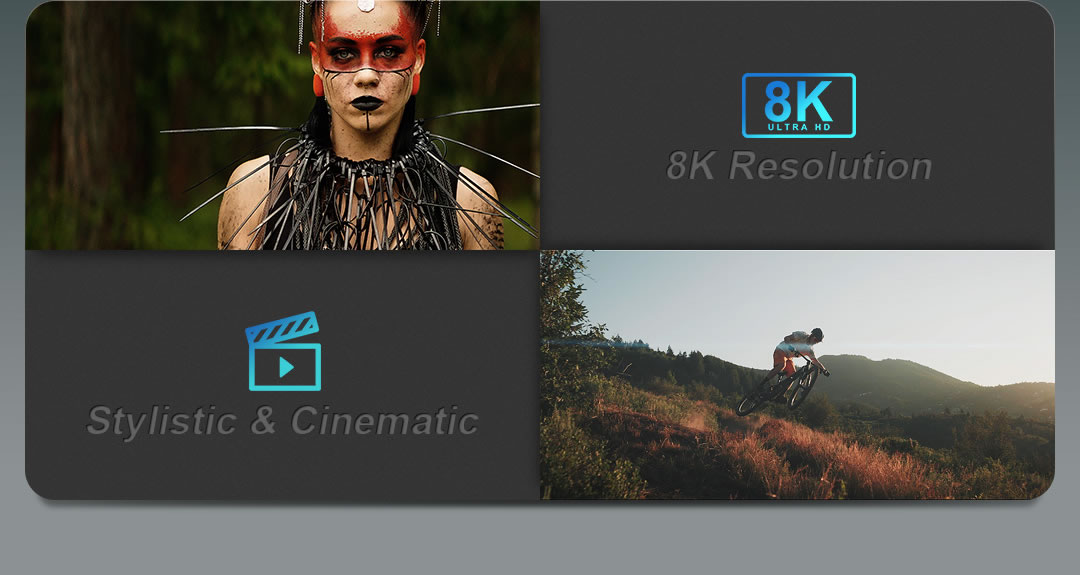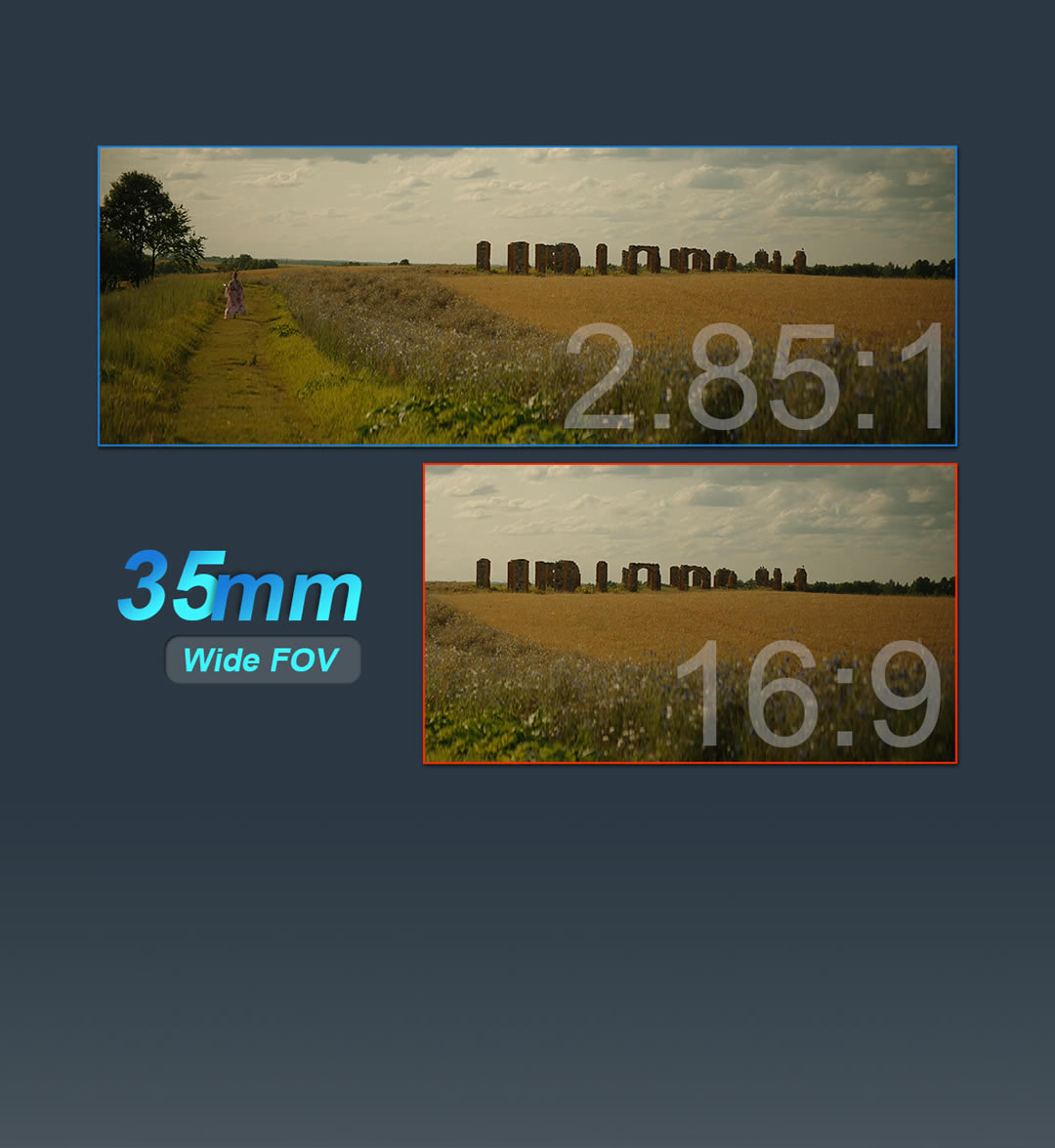 SIRUI 35mm: 22mm FF equivalent
Compare to 35mm Spherical Full-frame Lens
The 35mm anamorphic is equivalent to the horizontal field of view of a FF 22mm, allowing more elements to be included into the frame, therefore suitable for shooting architectures, landscapes, and tight spaces.
The 100mm focal length has the ability to produce strong background compression as well as beautiful oval bokeh with distinct focus fall-off, perfect for shooting portraits, sports, weddings, and wildlife.
Compact Design
The lightest lens in the lineup weighs only 930g/2lbs, more compact and lightweight than similar products.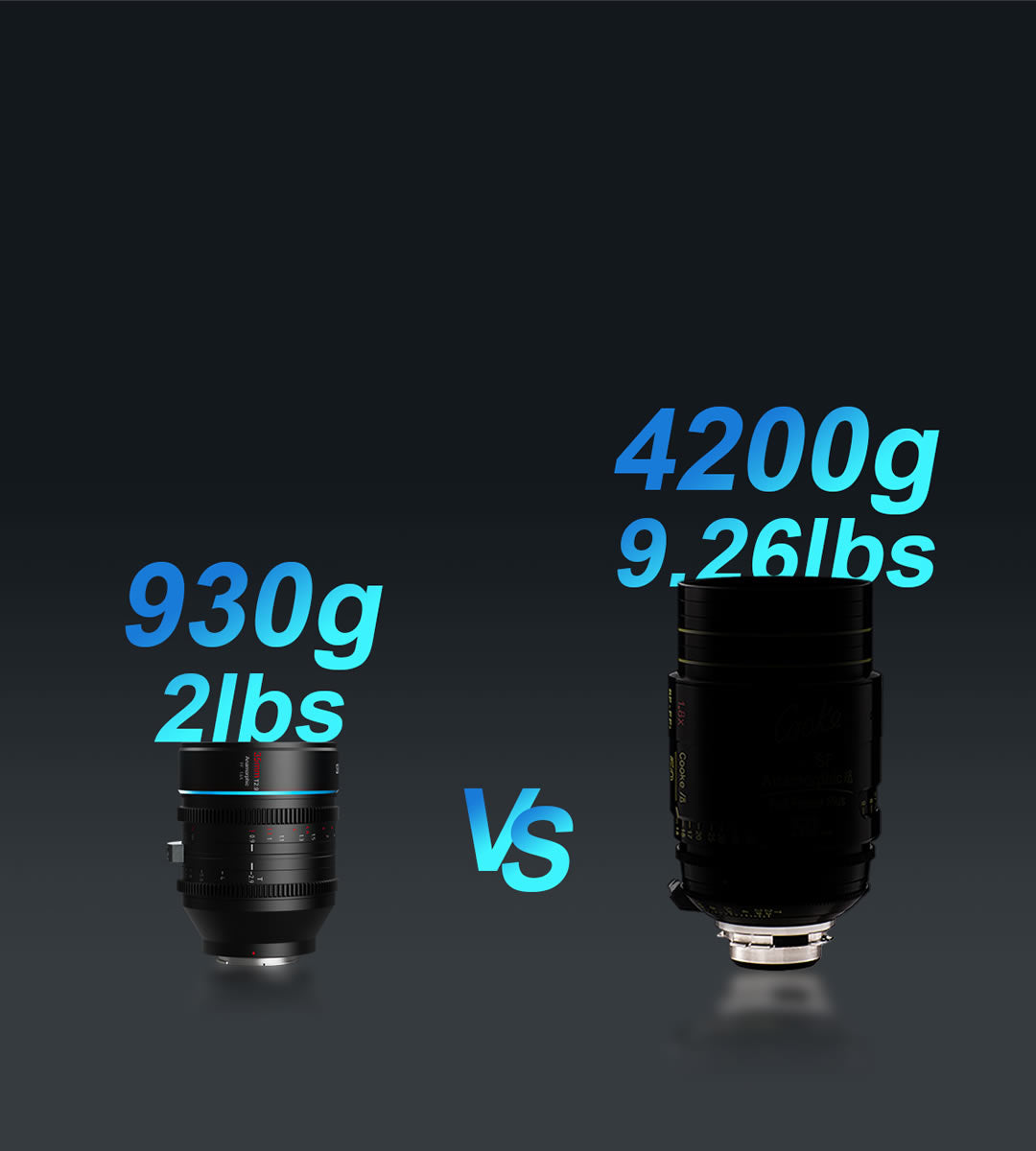 SIRUI 35mm FF Anamorphic Lens
930g/2lbs
FF Anamorphic from Other Brand
4200g/9.26lbs
Full-Frame! High Squeeze!
Designed for professional anamorphic use, this series gives you 1.6x more on the horizontal as well as more prominent anamorphic characteristics.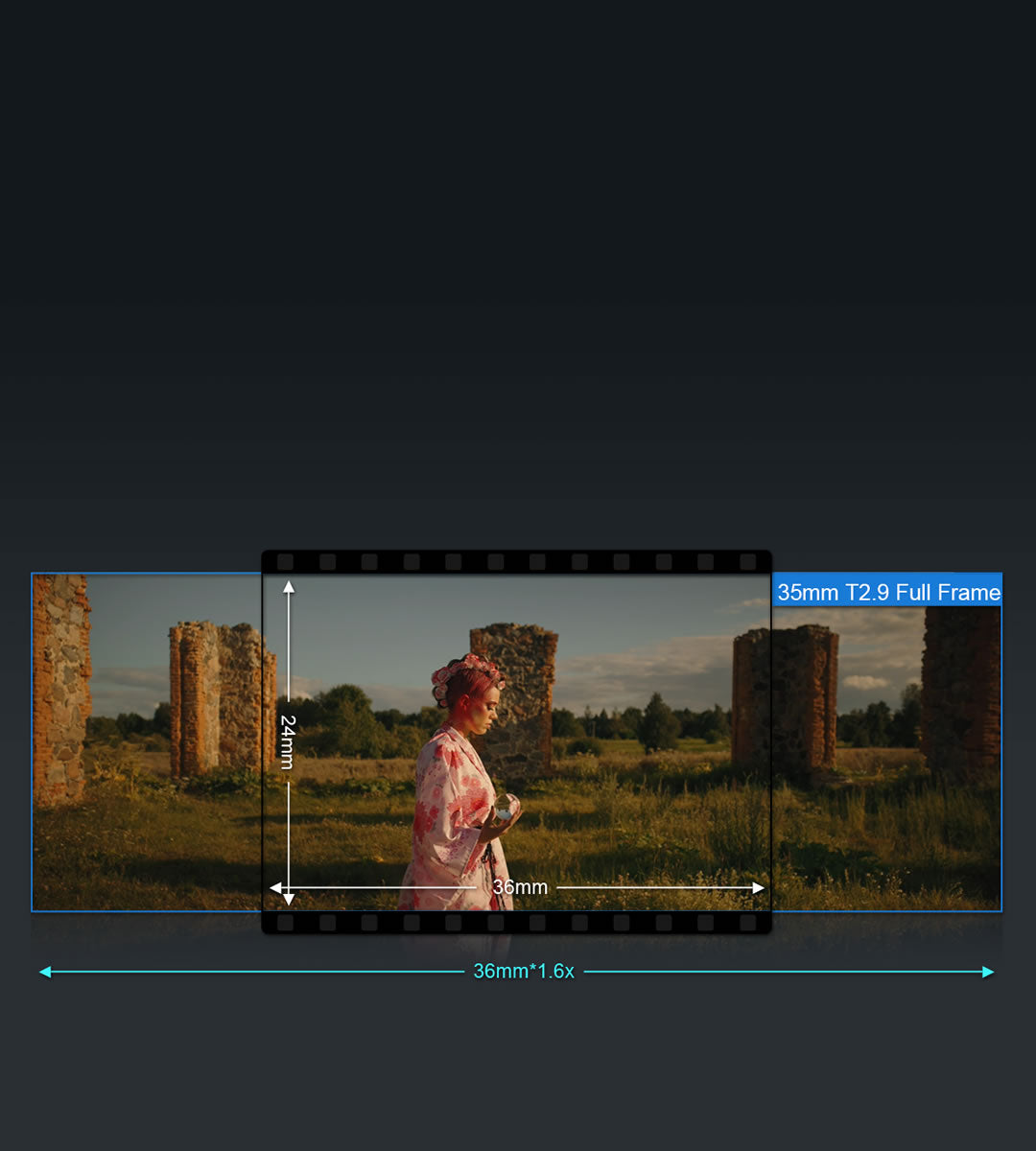 Full Frame Format
35mm T2.9 - More Information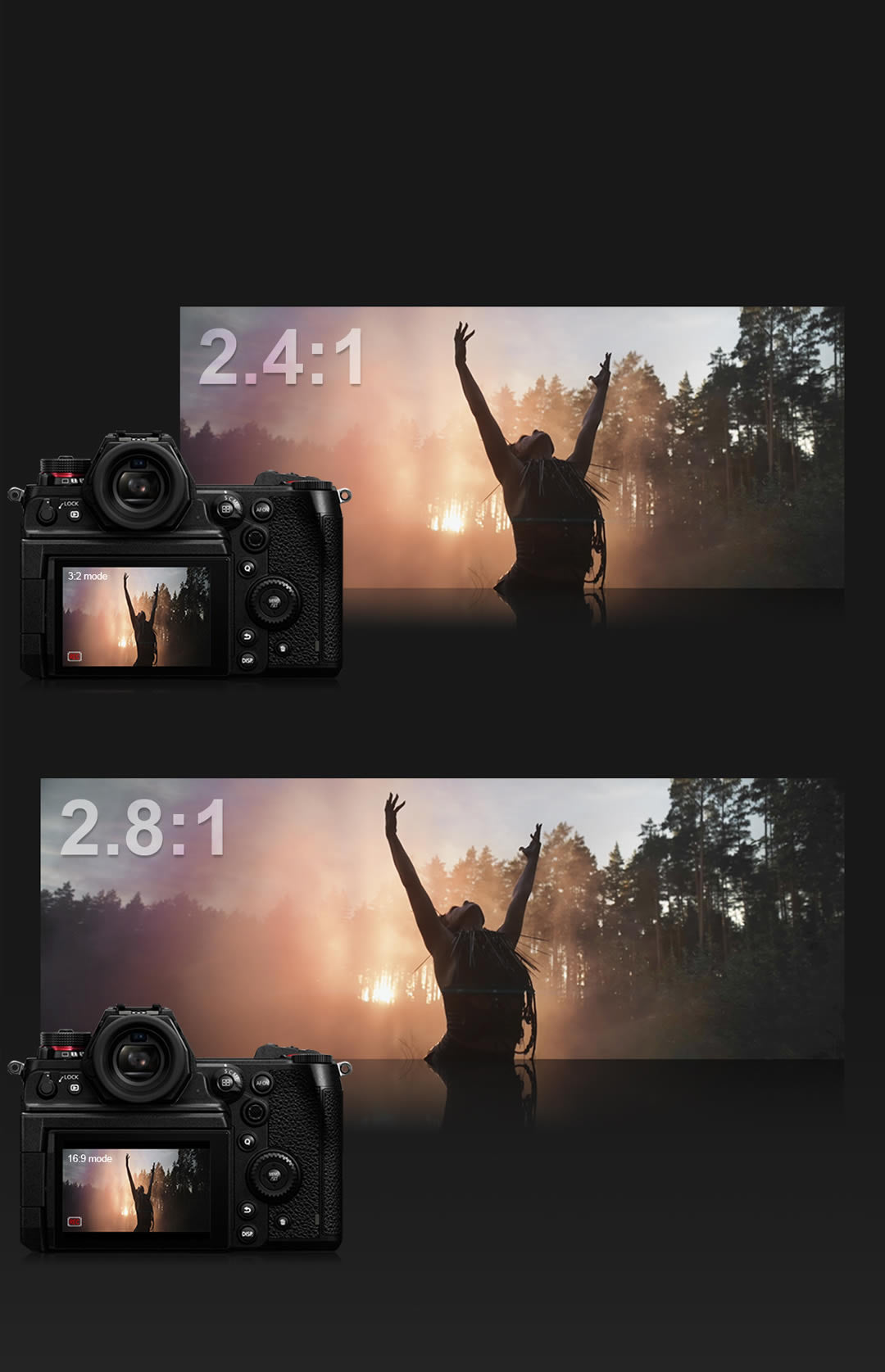 When shooting 3:2, the lens offers a 2.4:1 aspect ratio.
When using the lens on a 16:9 sensor, you end up with a much wider 2.8:1 aspect ratio, which gives you a lot of flexibility in post if you want to crop the footage to a 2.4:1.
Cinematic Look
Hit the lens with a light source to create those cinematic blue lens flares.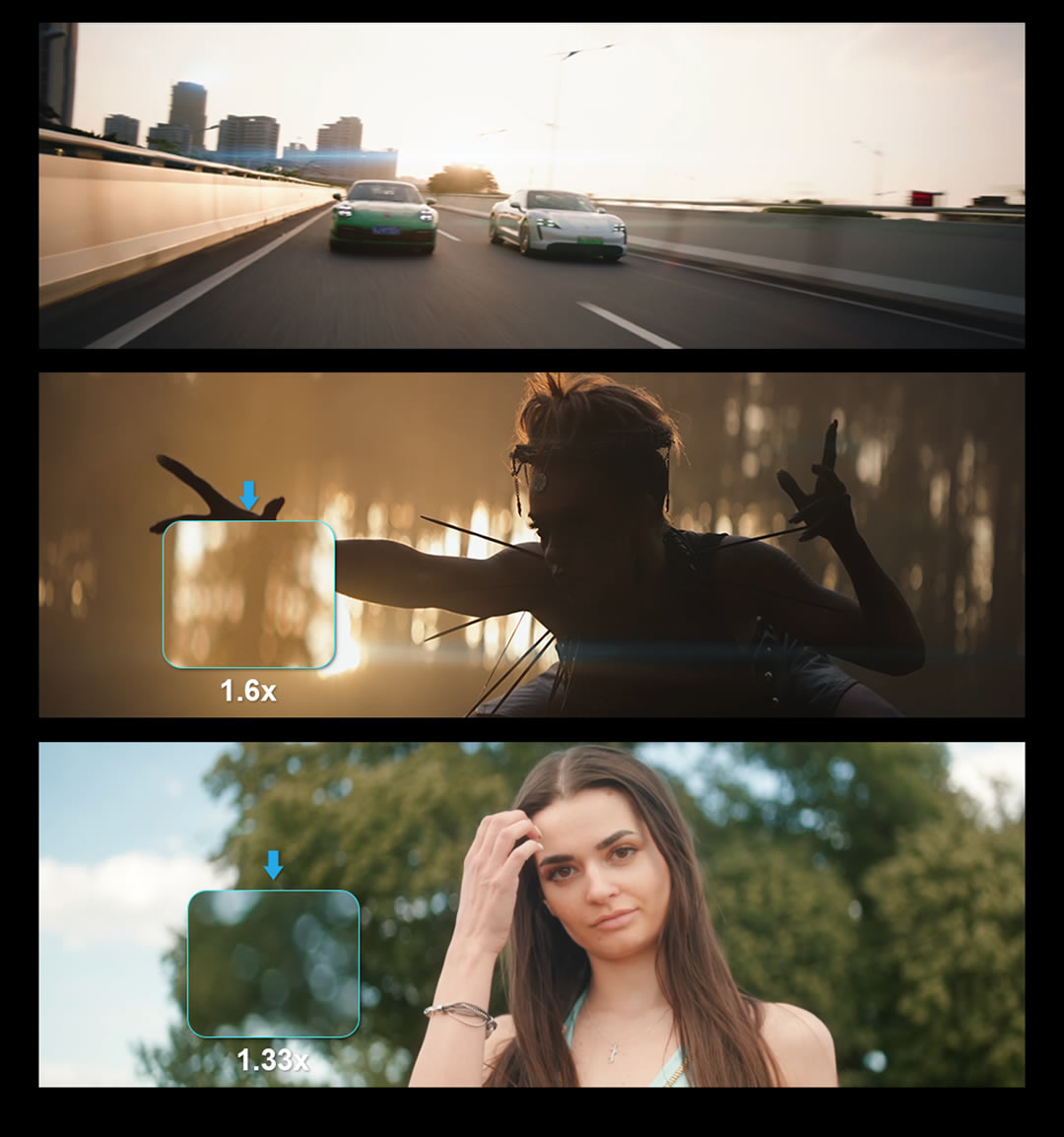 Blue Lens Flares
STRETCHED OVAL BOKEH
STRETCHED OVAL BOKEH
The 1.6x squeeze gives a little more stretch to the background and therefore, the bokeh gets taller and skinnier. At 100mm T2.9, the shallow depth of field further separates the subject, adding an artistic aesthetic feeling to the footage.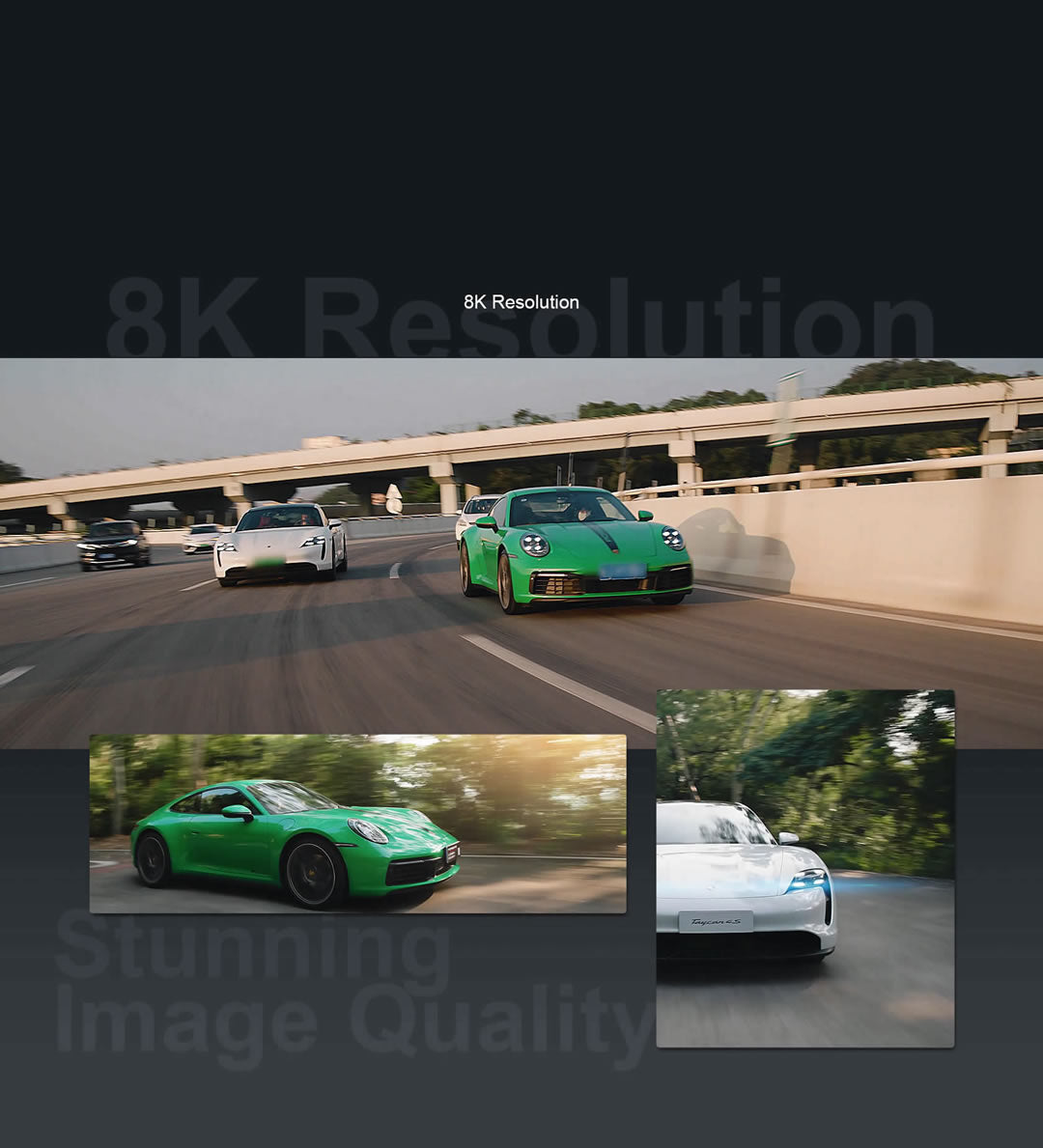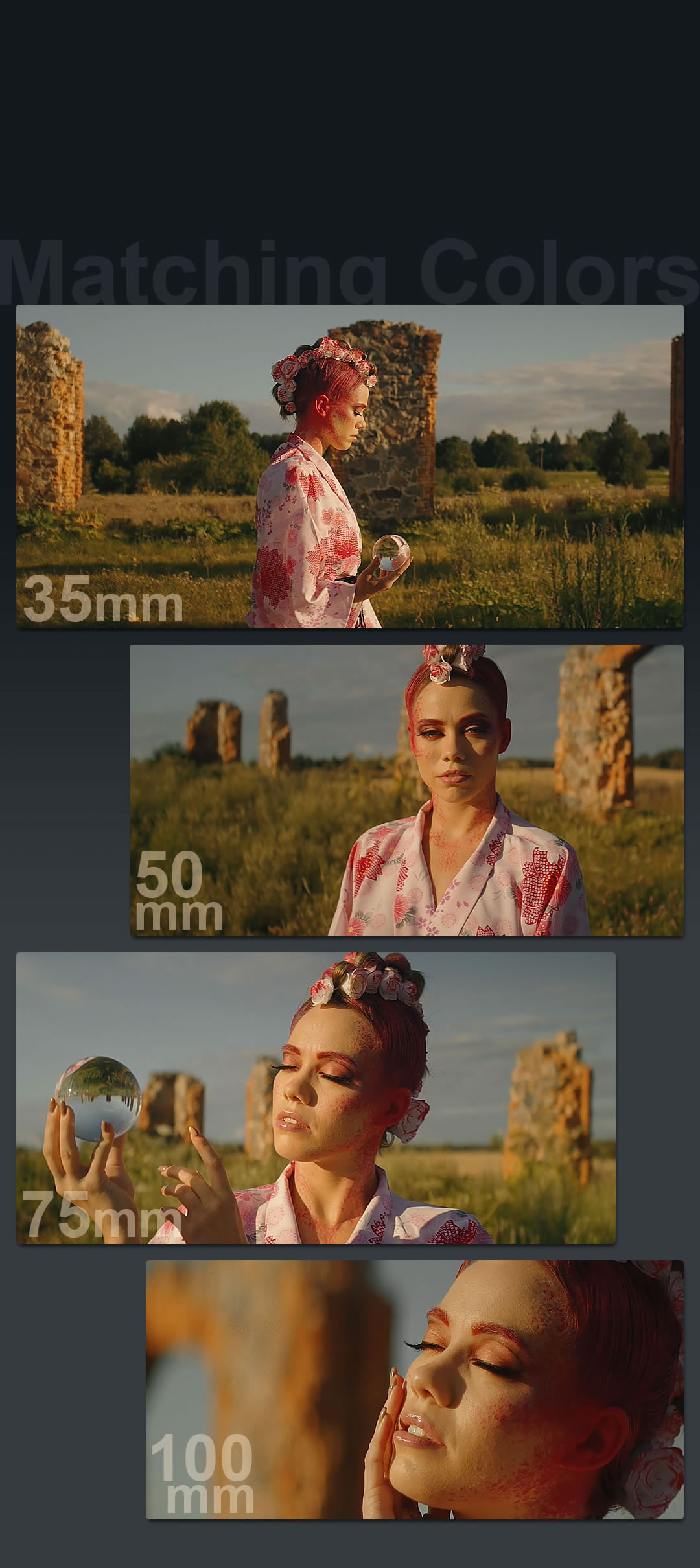 Uniform Barrel Construction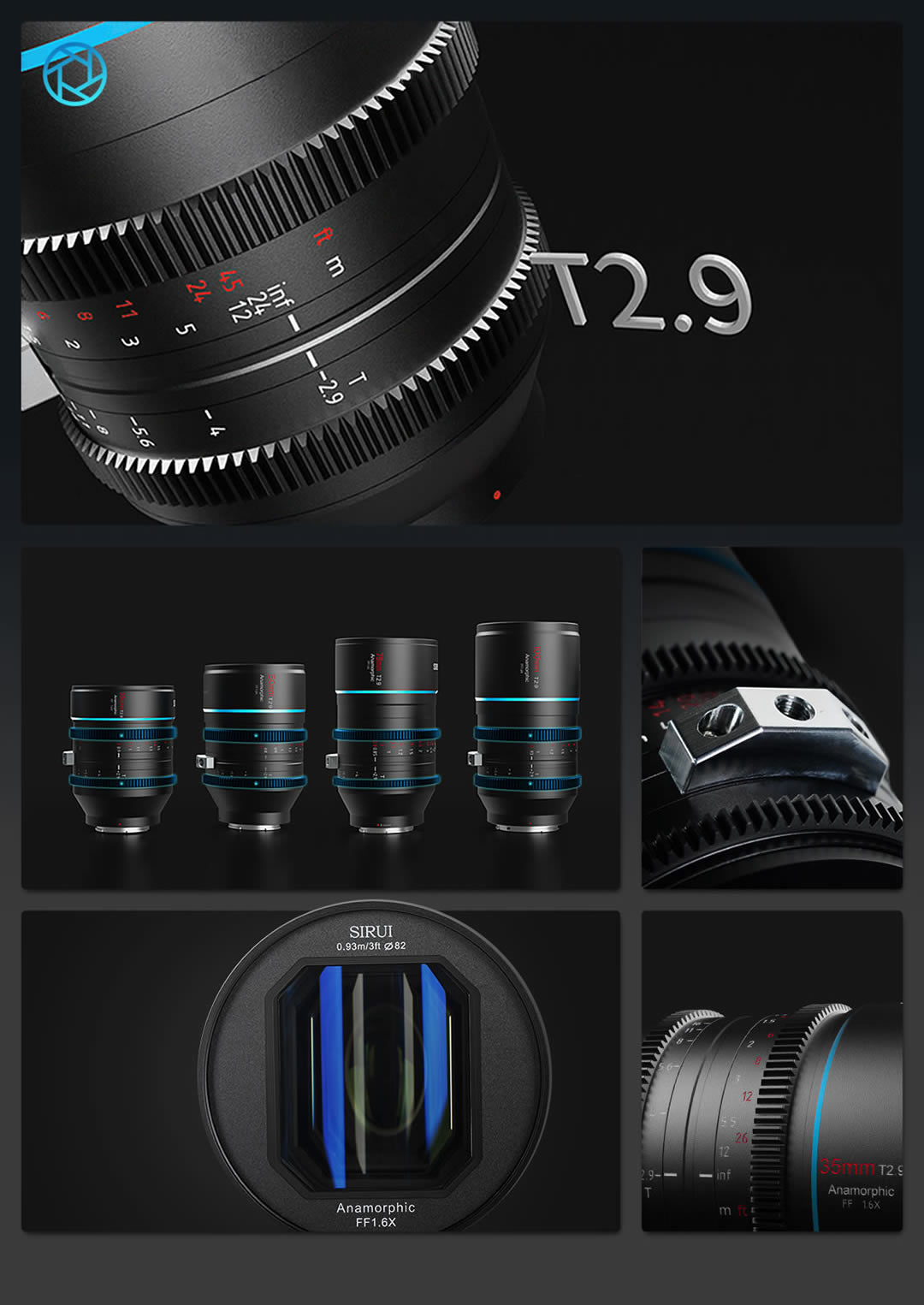 T2.9 To T16 Aperture range
Identical Gear Position
1/4" Threaded Hole
82mm Filter Thread
Metric &Imperial Scales
Mount Options
This lineup comes in RF, L, E, and Z-Mount, working perfectly on professional cinema cameras and popular FF mirrorless cameras.