P-325FS+VH-10 P-325FL+VH-10
Advanced Video Monopod Kit
As an advanced video monopod kit, SIRUI P-325FS+VH-10/P-325FL+VH-10 can support a heavy camera setup up to 6kg/13.2lbs. The portability of the monopod combined with the smooth operation of the VH-10 fluid head made this kit super ideal for highly mobile situations.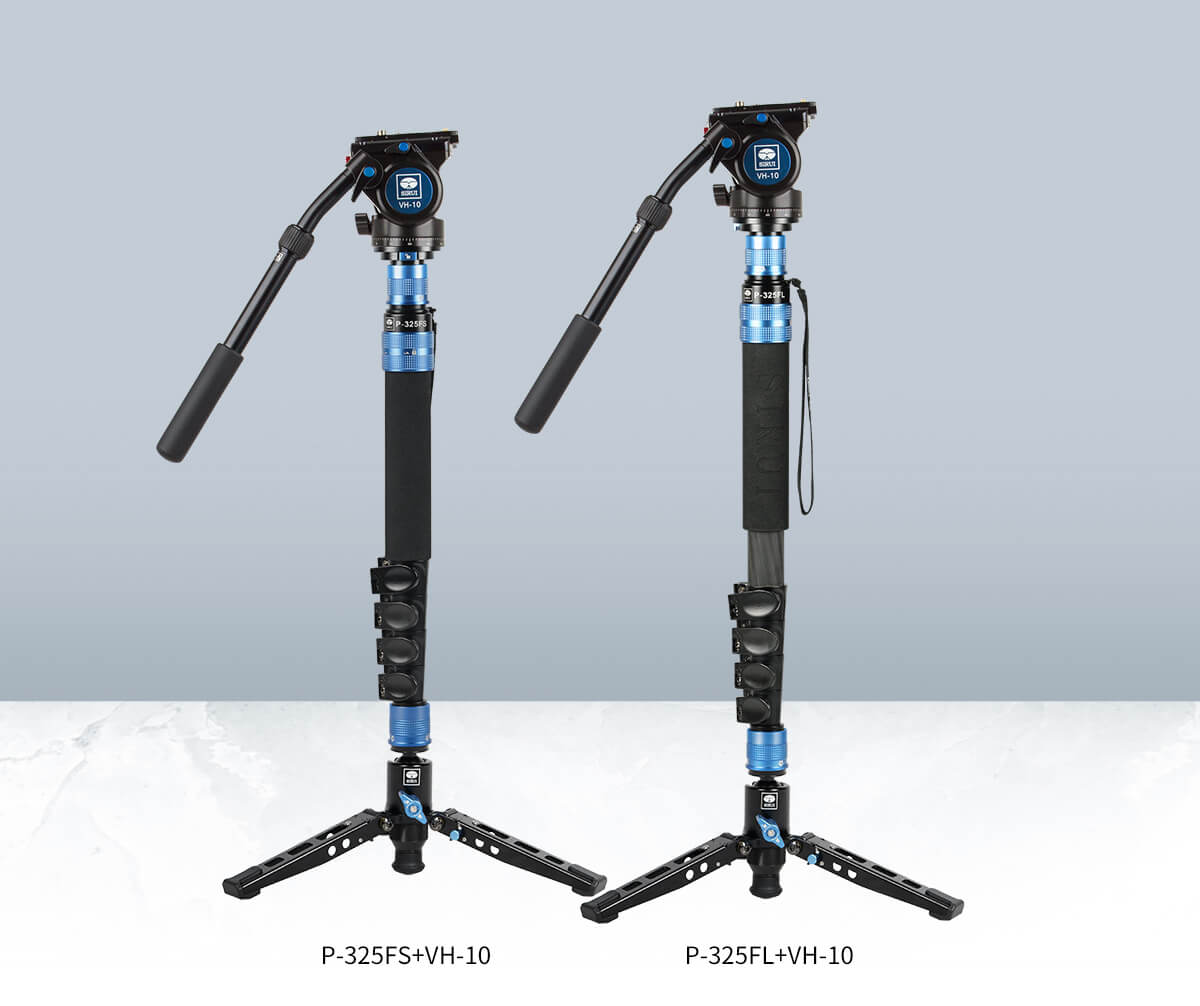 VH-10 Fluid Head
The built-in hydraulic damper allows you to pan (360°) and tilt (-70°to +90°) the lightweight VH-10 fluid head smoothly to get your desired angle.

You can rotate or tilt the handle 360°. The telescopic handle can be extended up to 47cm/18.5inches or retracted to 30cm/11.8inches.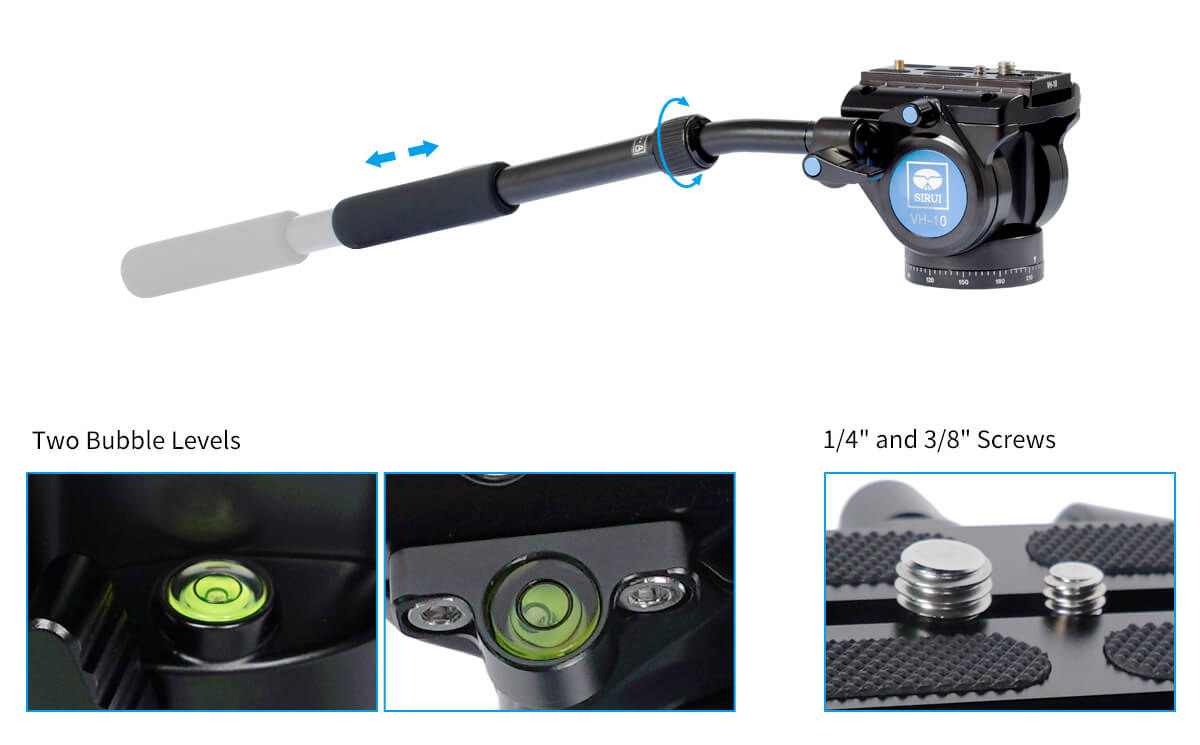 Modular Design
The monopod features a unique modular design. Four modules, including the mounting plate, main tube section, tripod foot, rubber foot, can be detached and combined freely to form a monopod, an extension rod, or a tabletop tripod.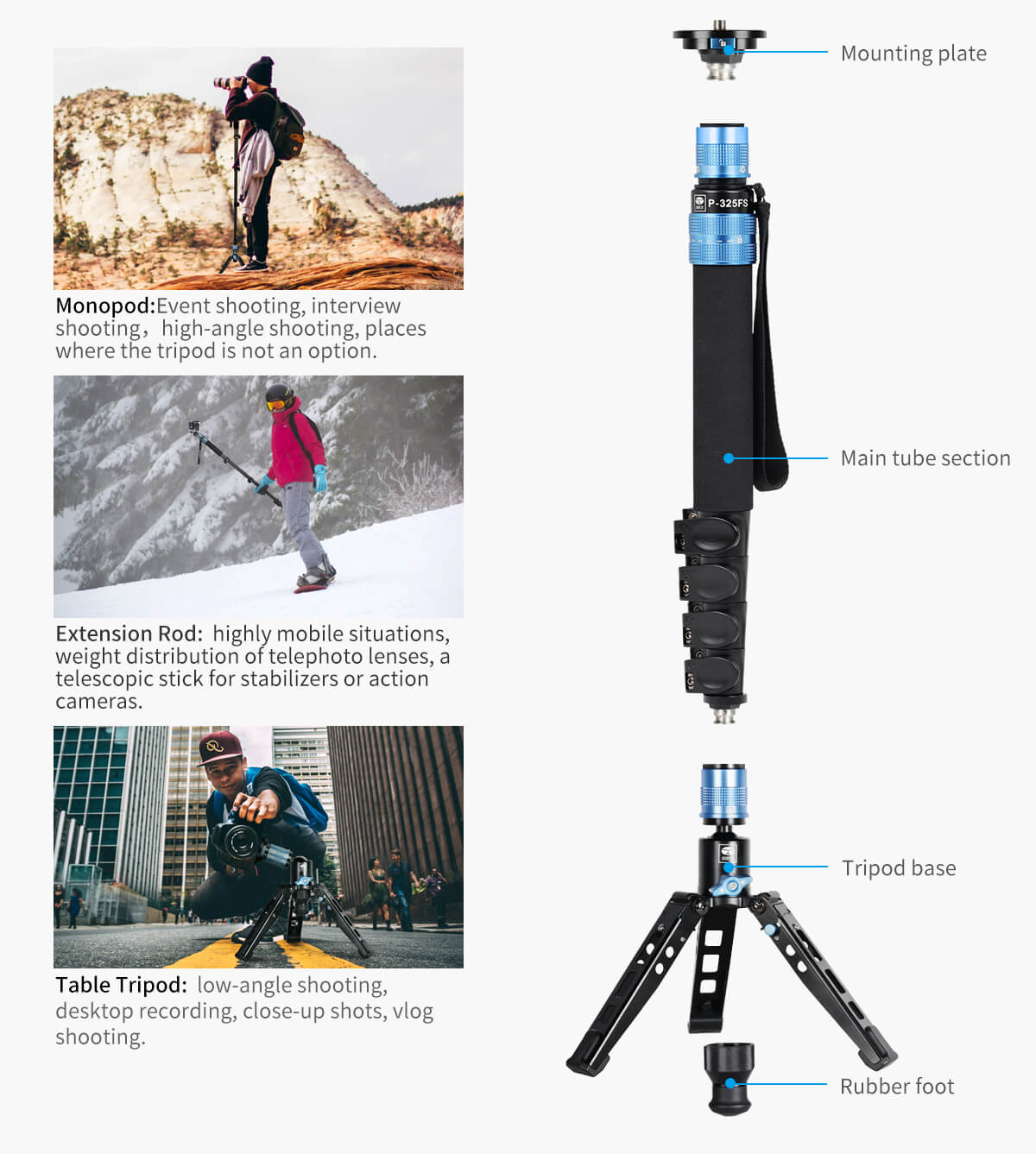 Quick Release System
The quick release system has a distinct advantage over the locking knob system. Pull down the top/bottom quick release sleeve to detach modules in a quick and easy way.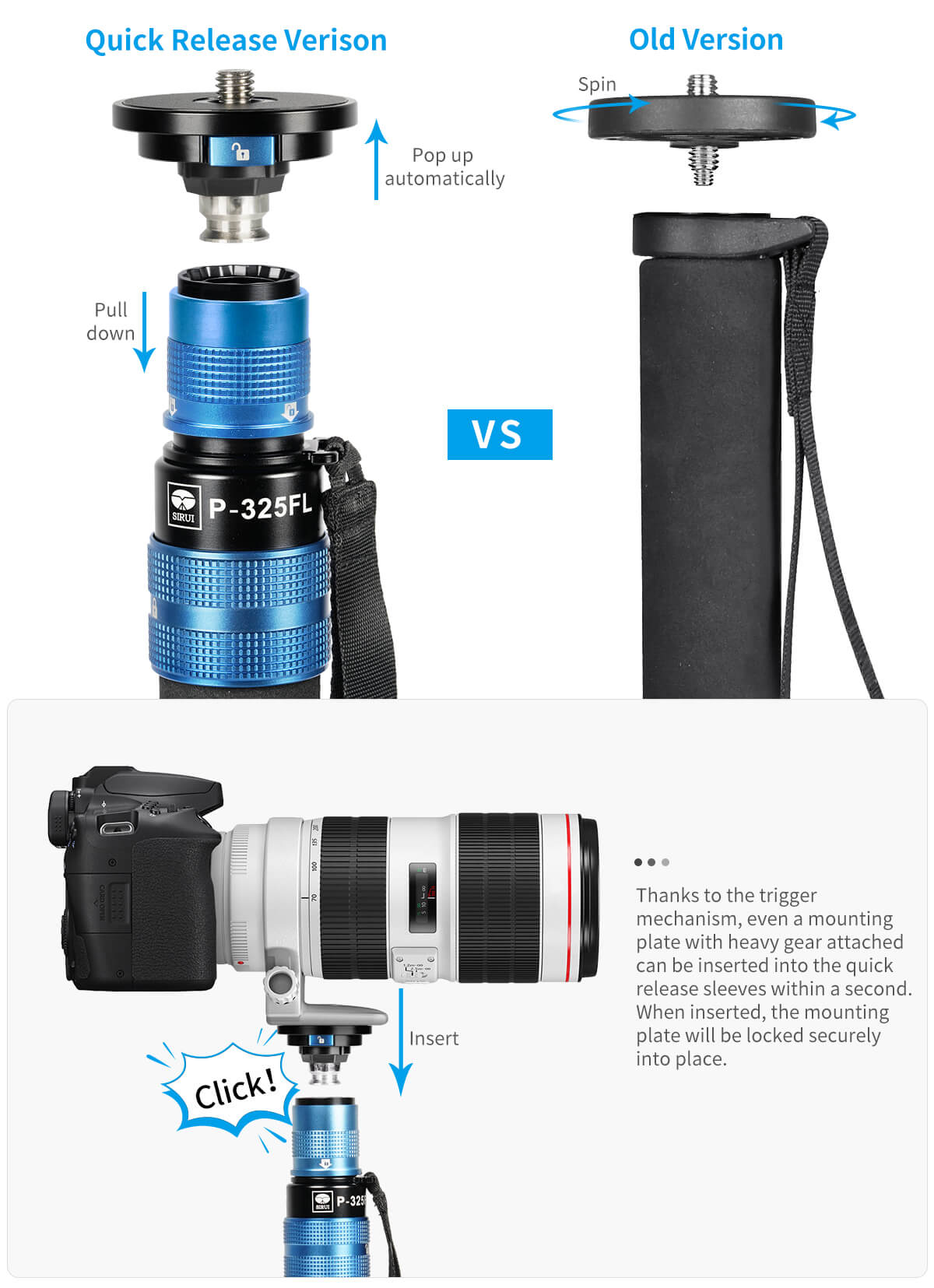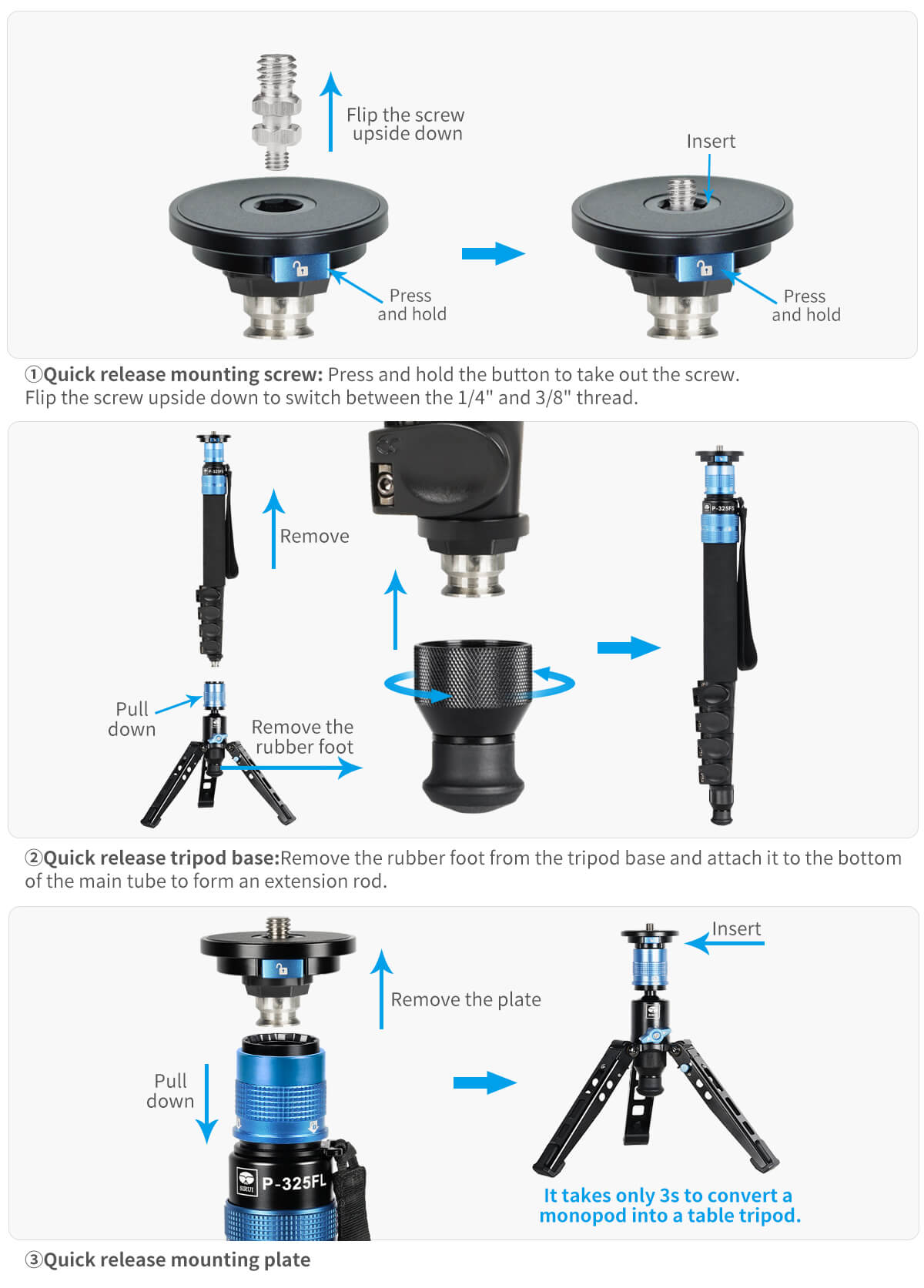 Flip Lock Mechanism
The monopod is divided into 5 sections via 4 flip locks. Boasting a user-friendly design, shooters should feel fairly comfortable and easy using the flip locks. Open all flip locks with just a single hand to adjust the monopod from the minimum height to the maximum height.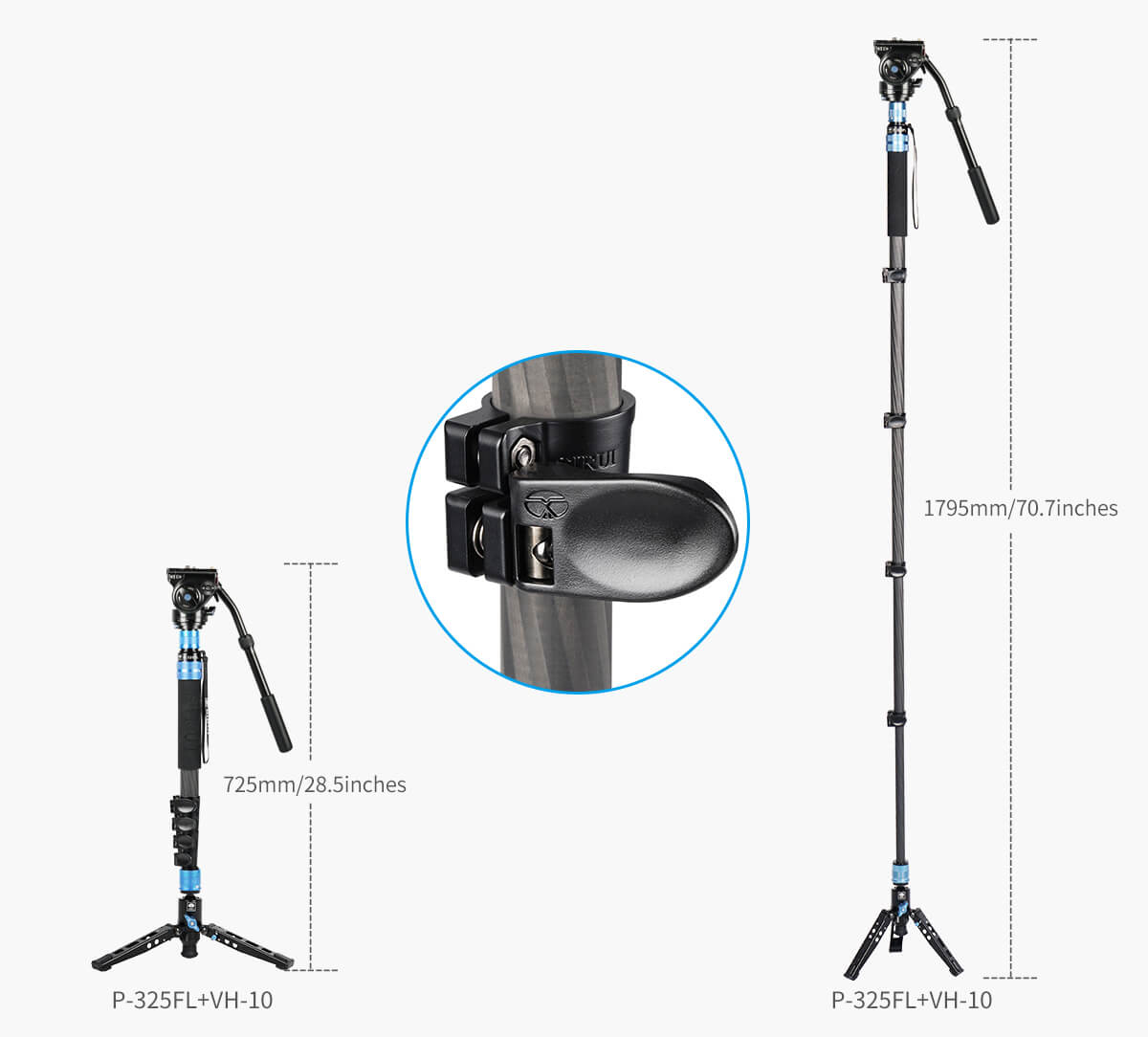 Thanks to flip locks, deploying a monopod becomes pretty quick and easy. Retract leg tubes and close all flip locks with a single hand to get a compact camera support.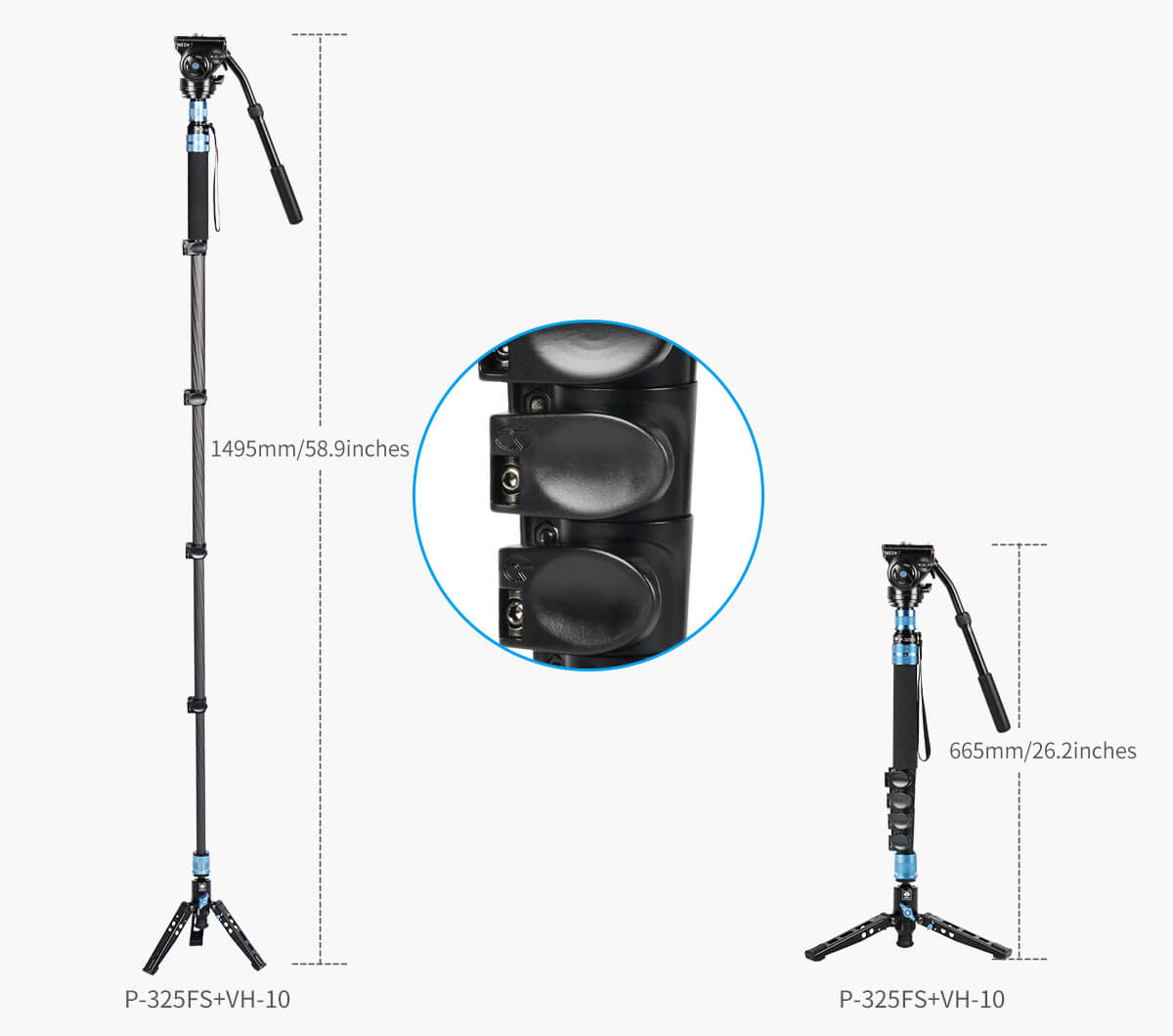 360° Panning
The upper twist collar on the monopod has a groove-textured surface for quick adjustment while shooting.The VH-10 fluid head comes with a panorama base, so you can pan the head 360° to get a wealth of footage.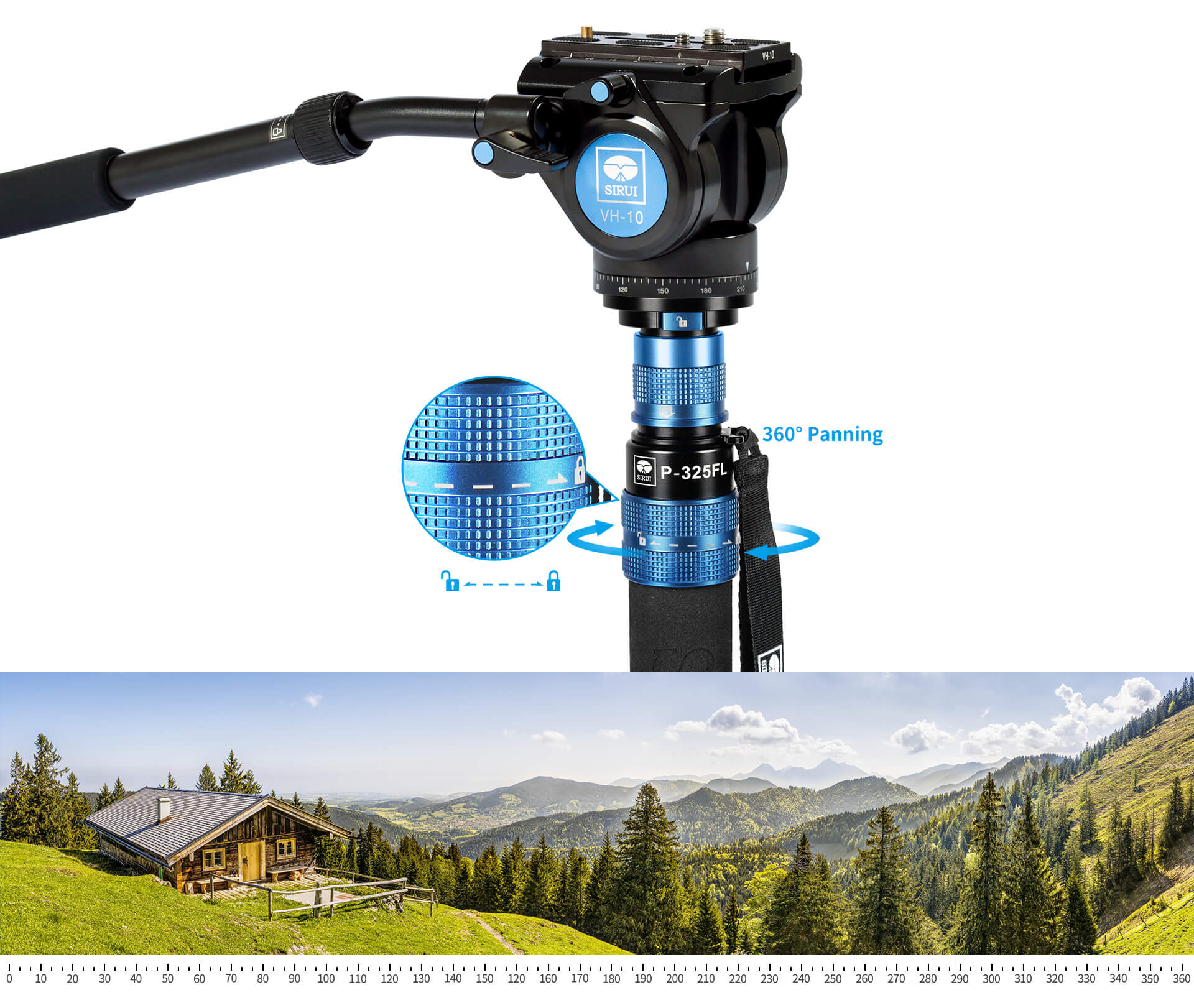 Rotatable Ring
The ring is 360° rotatable with built-in damping, so it can be rotated to the desired position and won't turn around easily. Unlike other rings, this ring comes with an opening that allows the strap to be removed easily.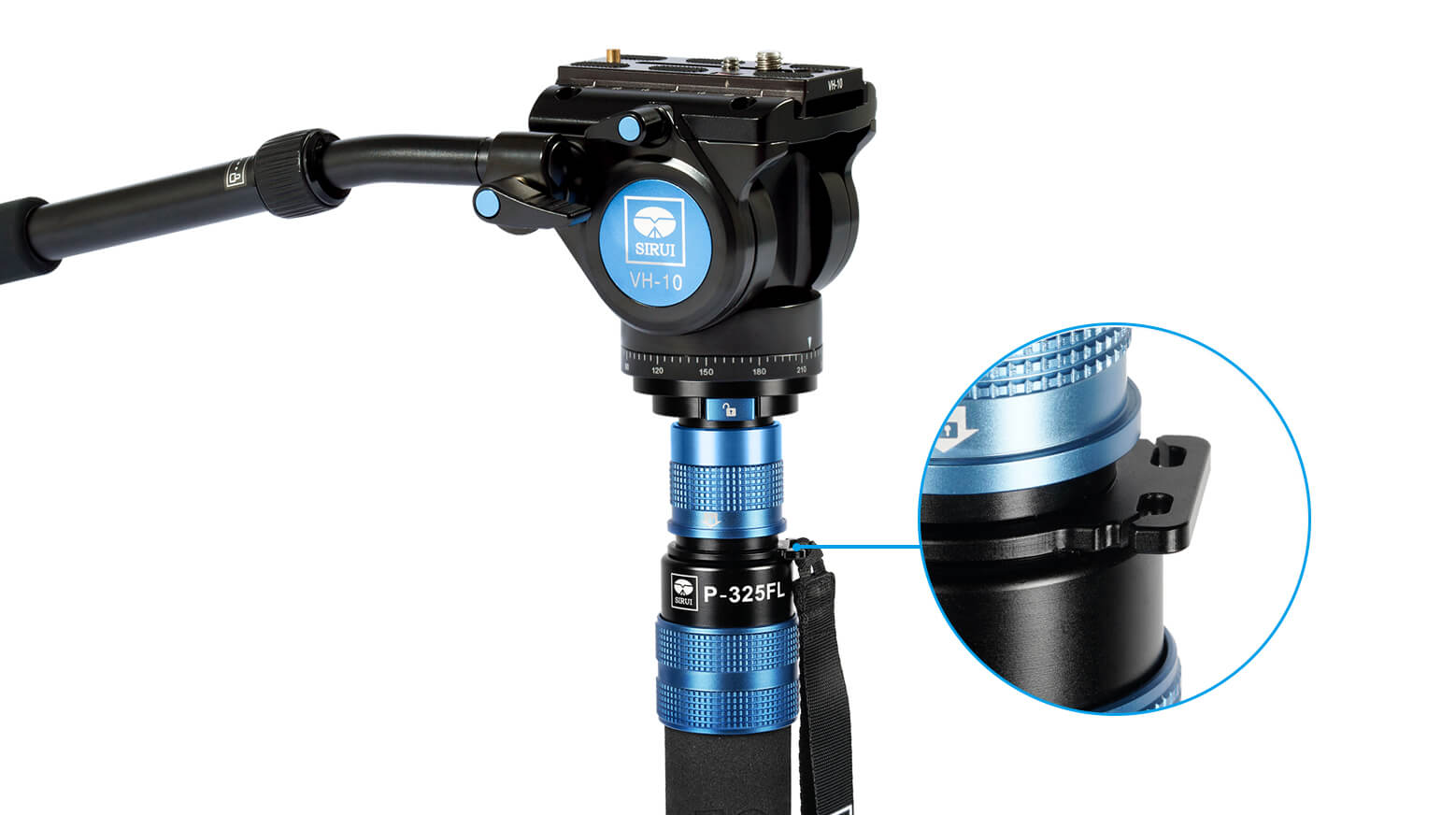 36°Tilting
Use the ball locking knob to adjust the friction of the ball. Loosen the ball locking knob and tilt the monopod 36° in any direction to get a lot of movements.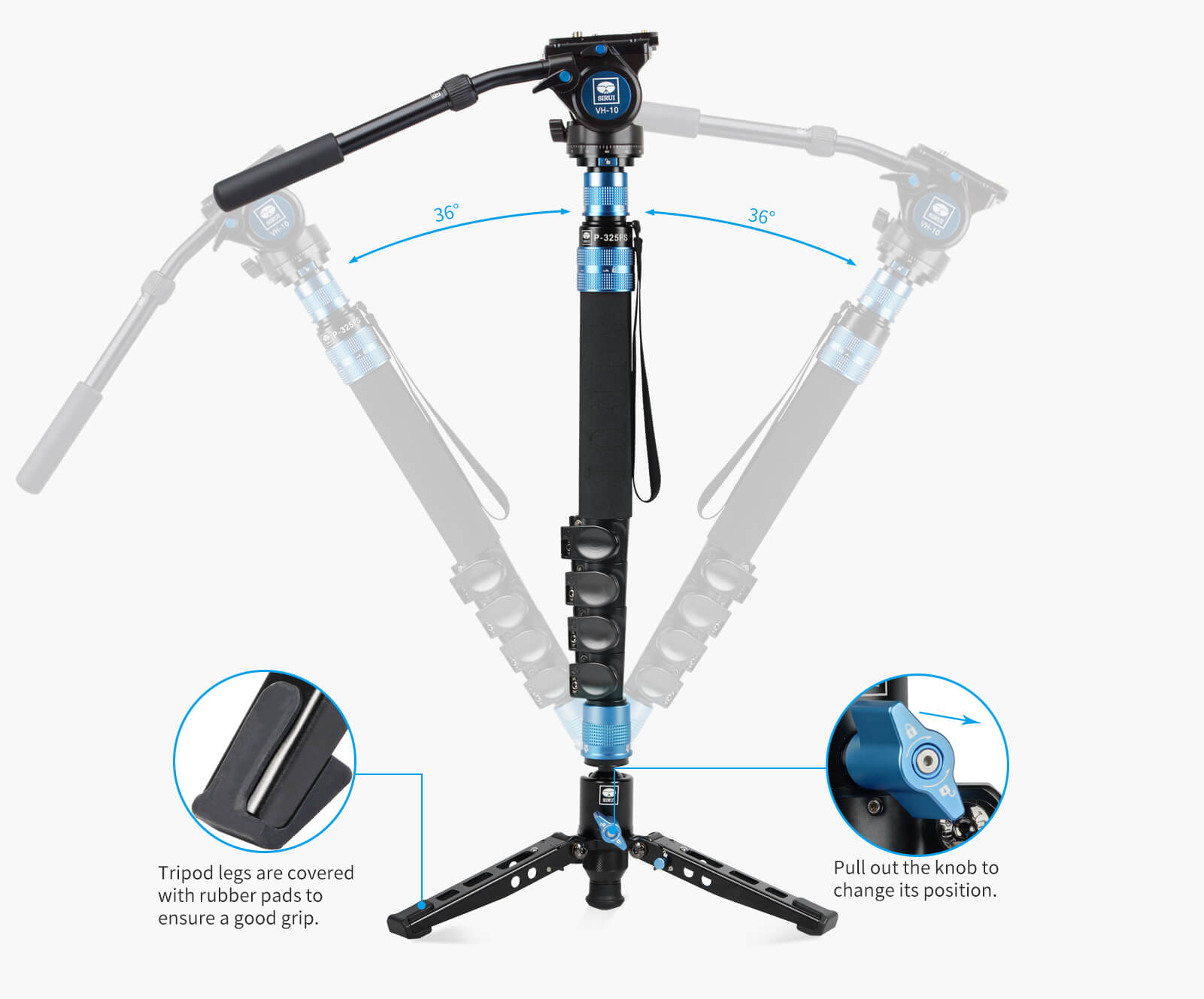 Full-Featured Tripod Foot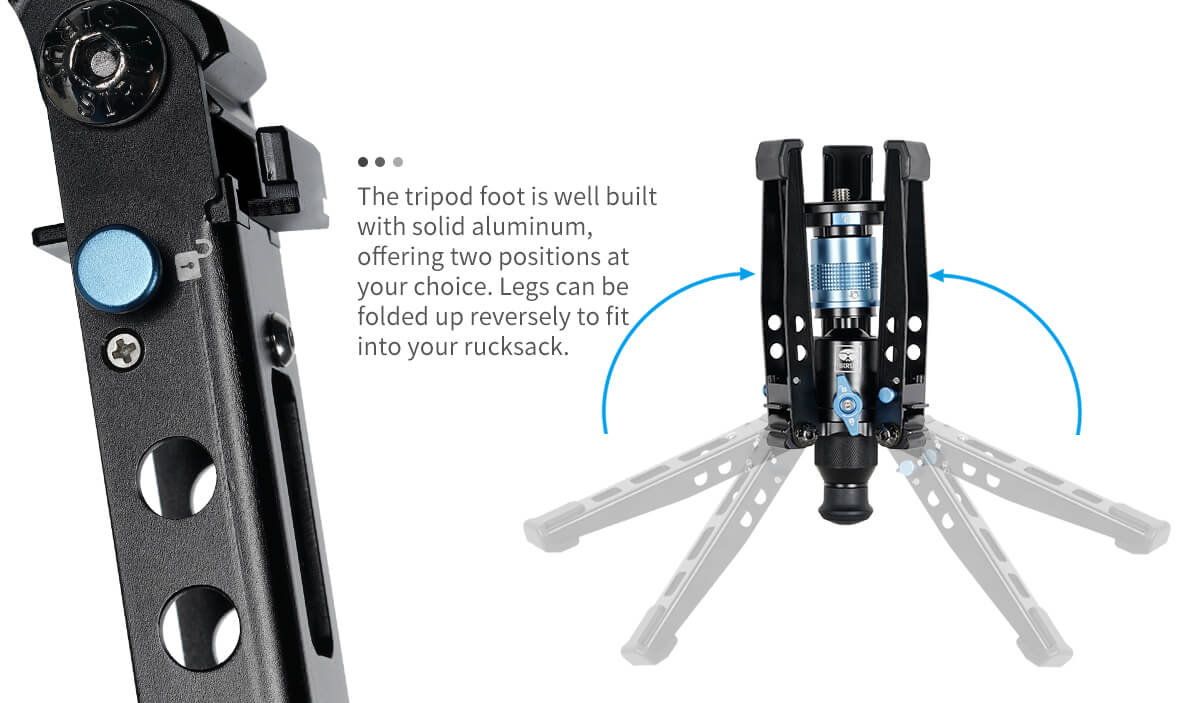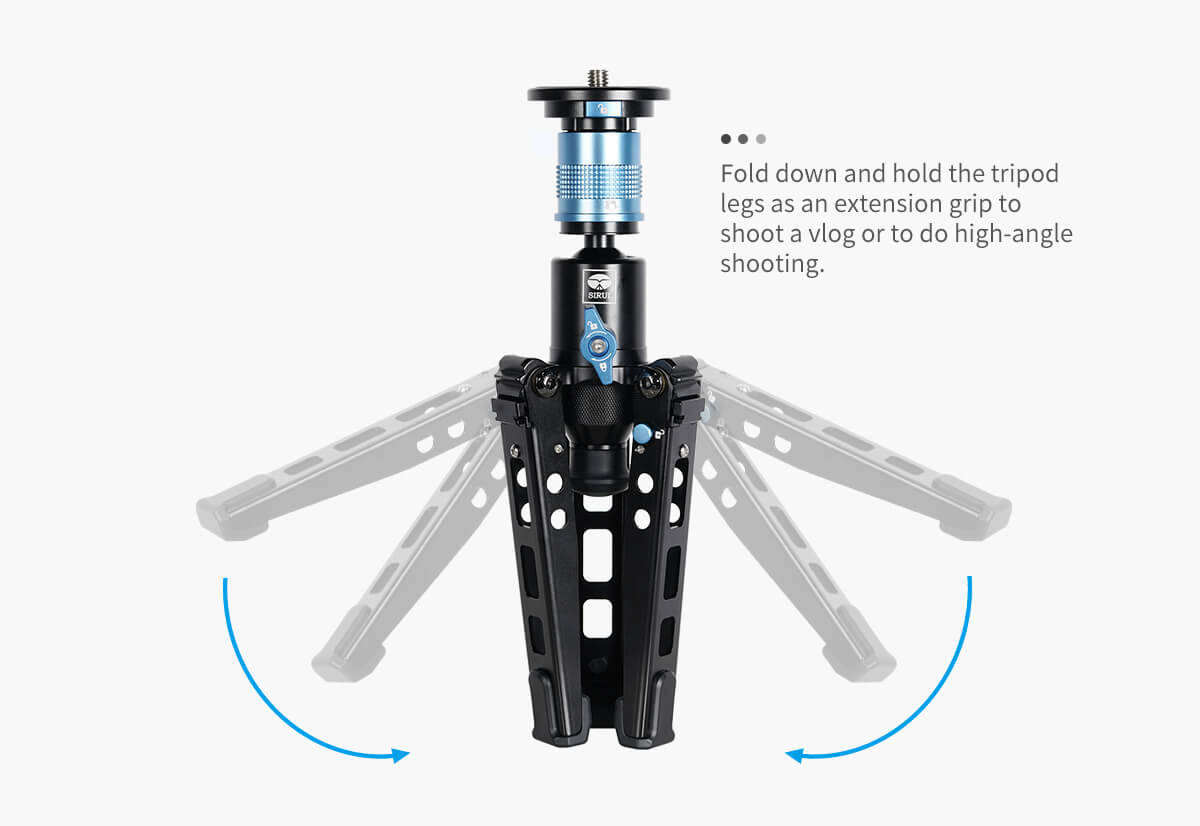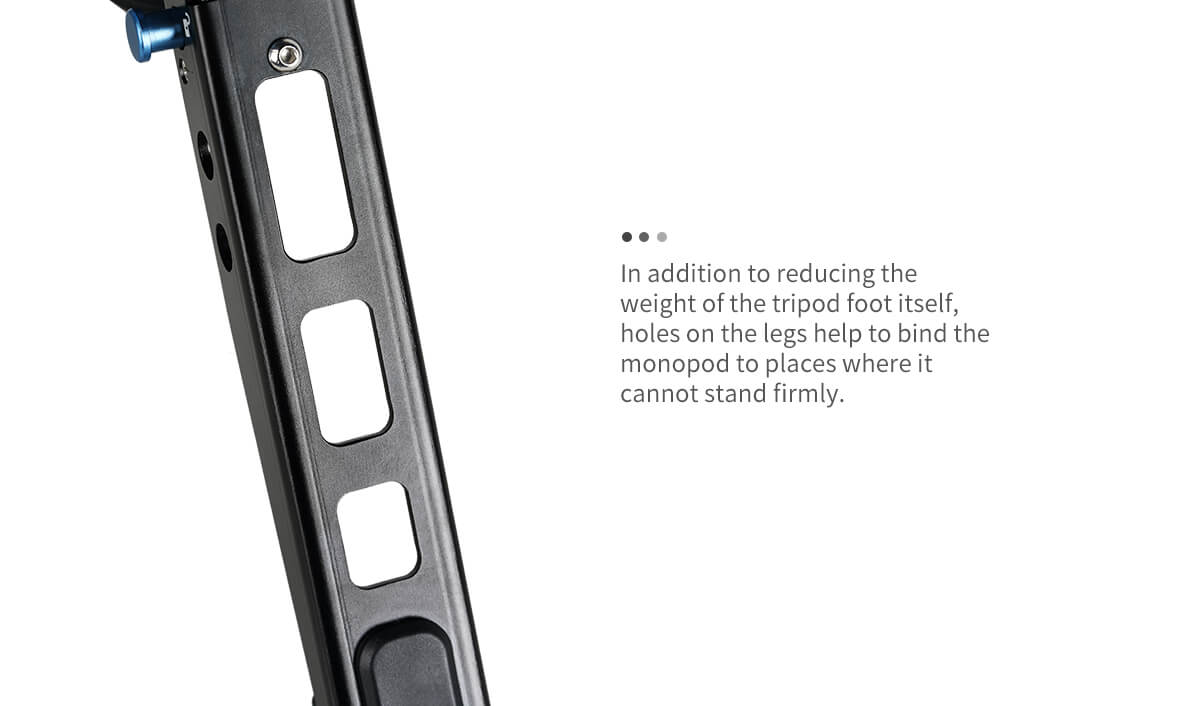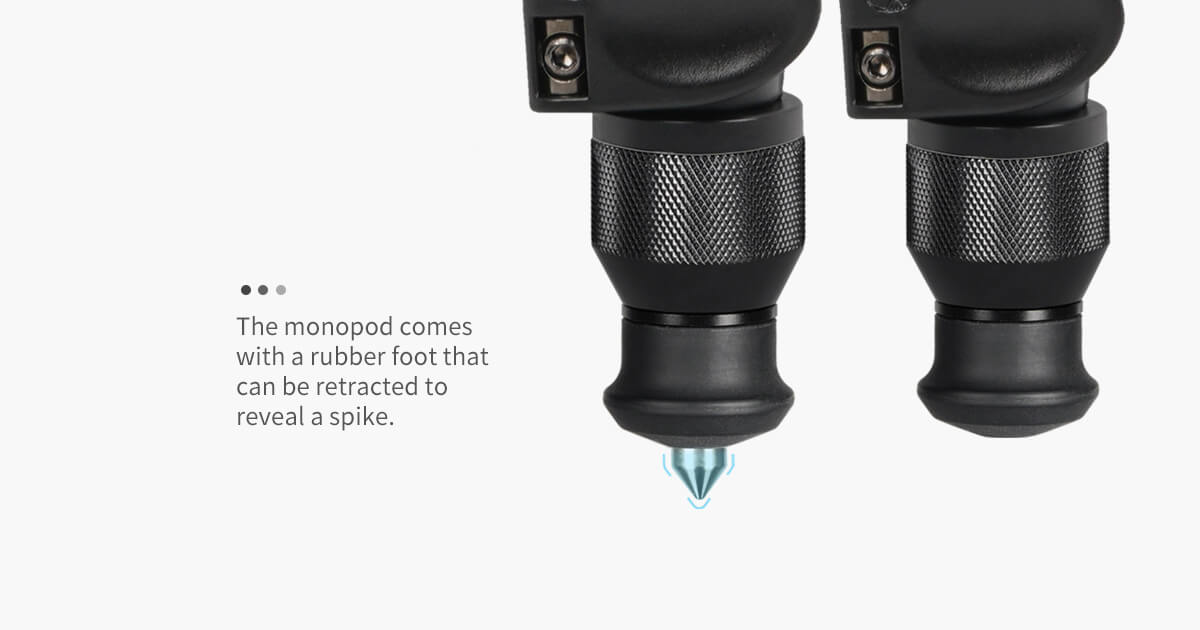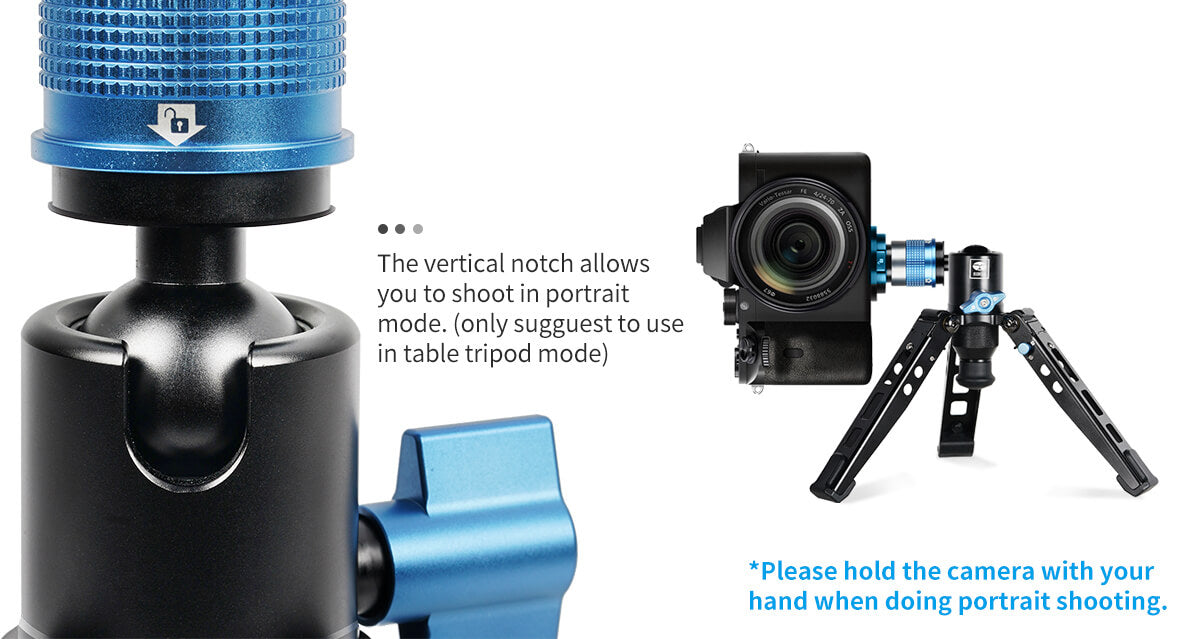 Great Performance in Extreme Weather
The monopod will never let you down whether in bitter cold or scorching heat (-40°C-100C).