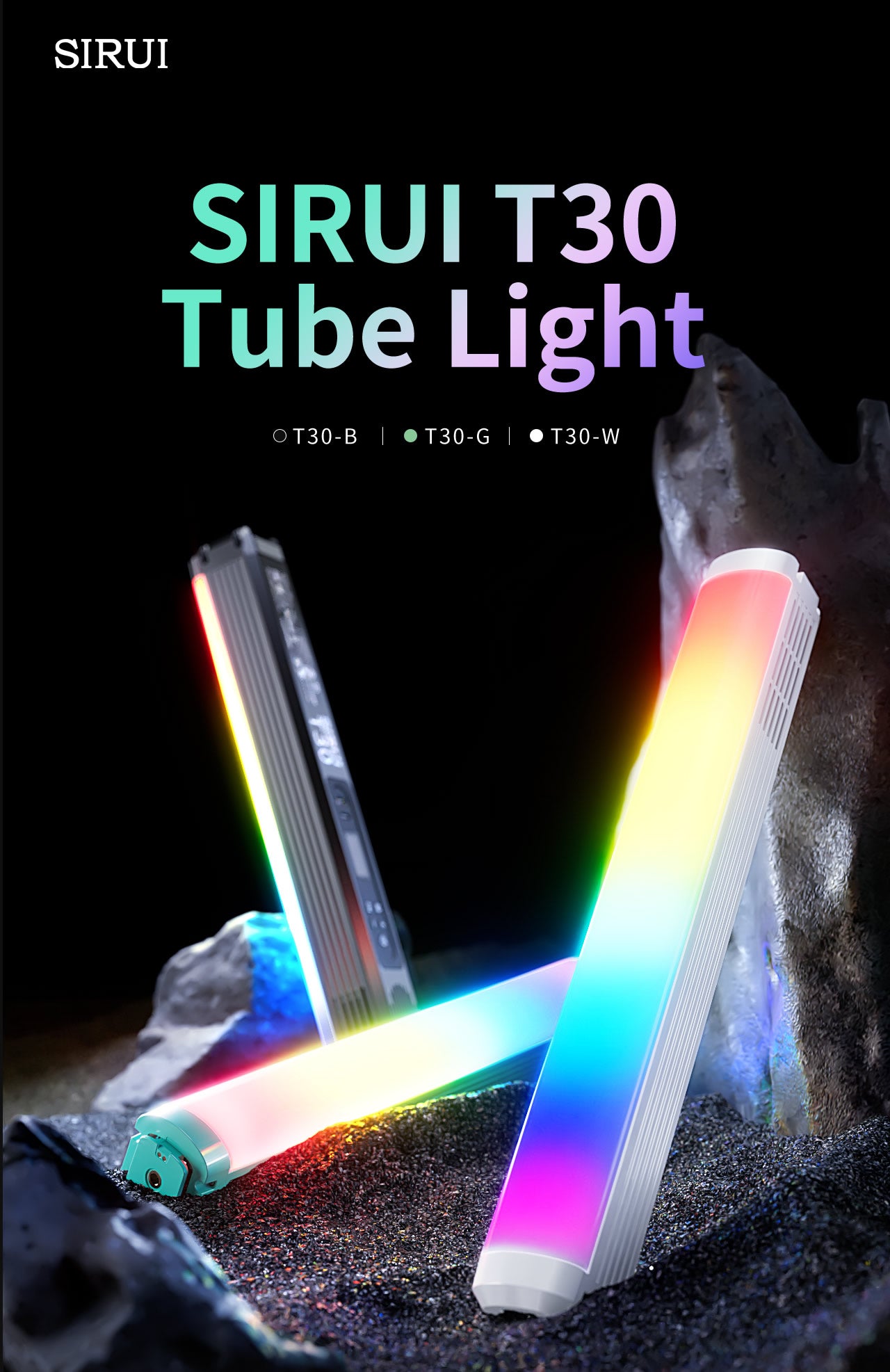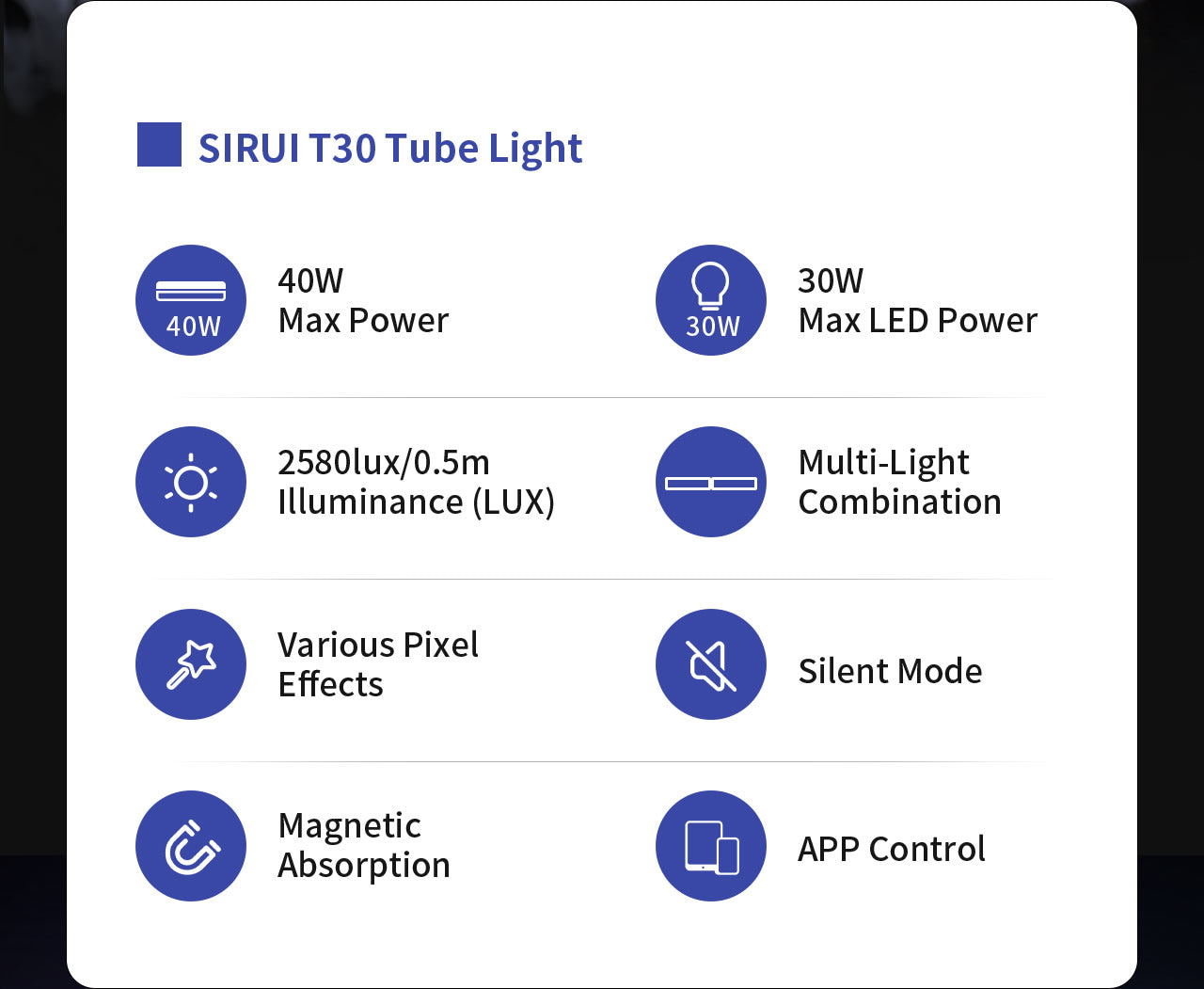 This compact and portable SIRUI T30 Tube Light is designed into three colors, white, black and cyan. Compared with similar products, it is more powerful and brighter, which can be used as supplementary lighting source in low-light environment or create indirect lighting effects. Besides, it is suitable for portrait, wedding, still life, etc.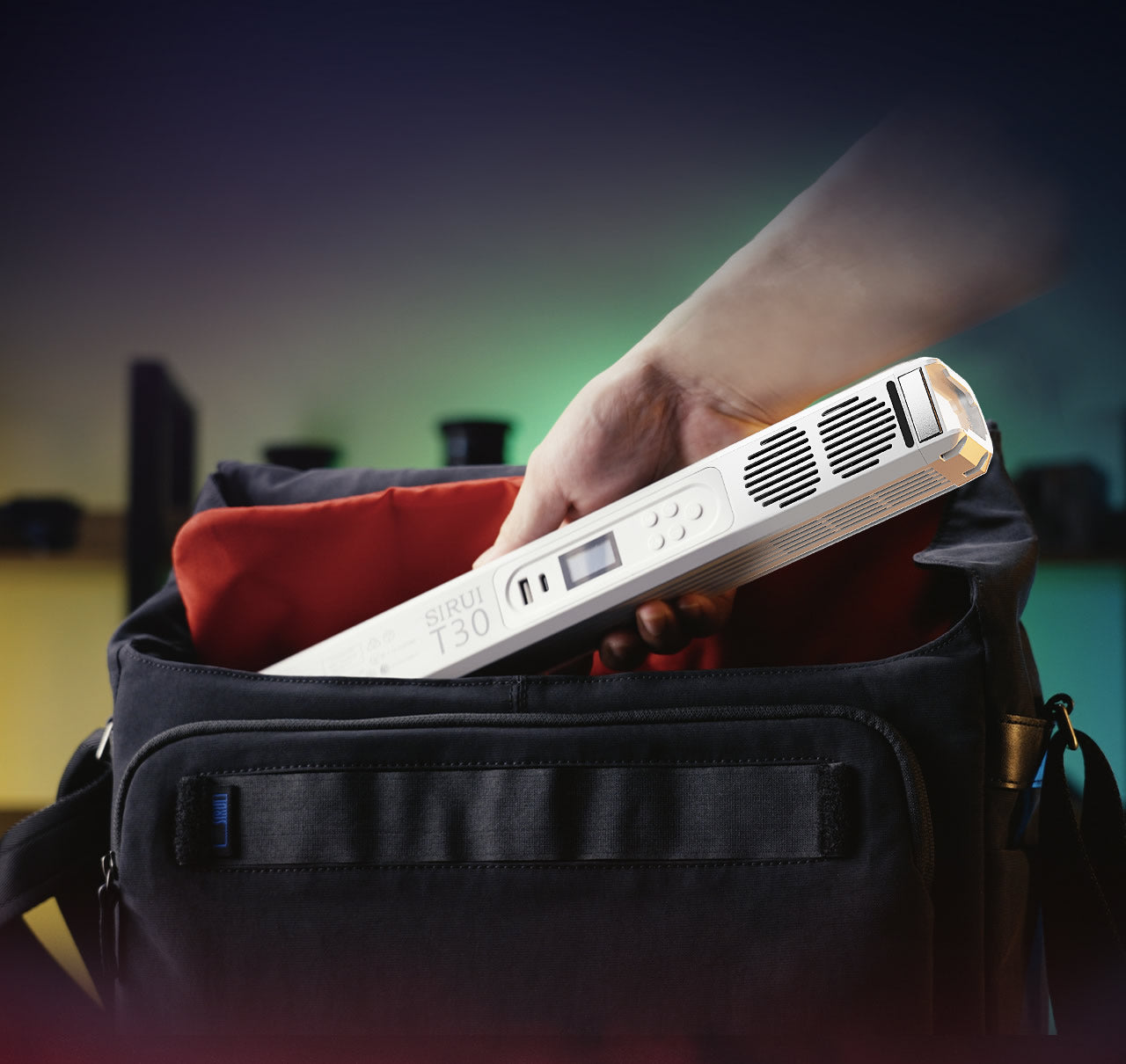 Products
Outdoor Shooting
Livestreaming
Light Painting
Low-Light Shooting
Atmosphere Rendering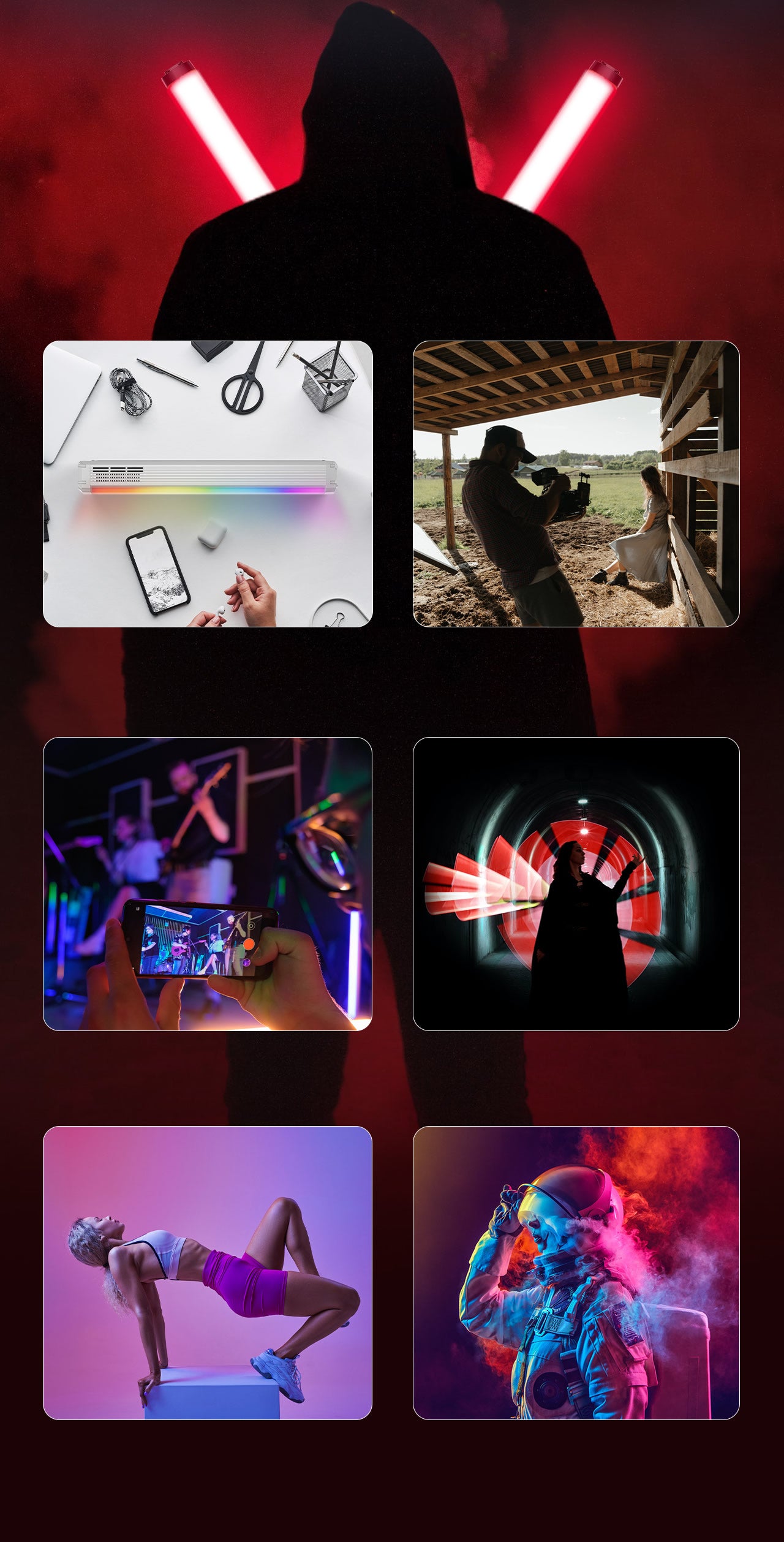 Small but Powerful
With the maximum output power of 30W and illuminance of 2580lux/0.5m, this light performs much better than similar products.
SIRUI T30 Tube Light,
4 times
brighter than similar products!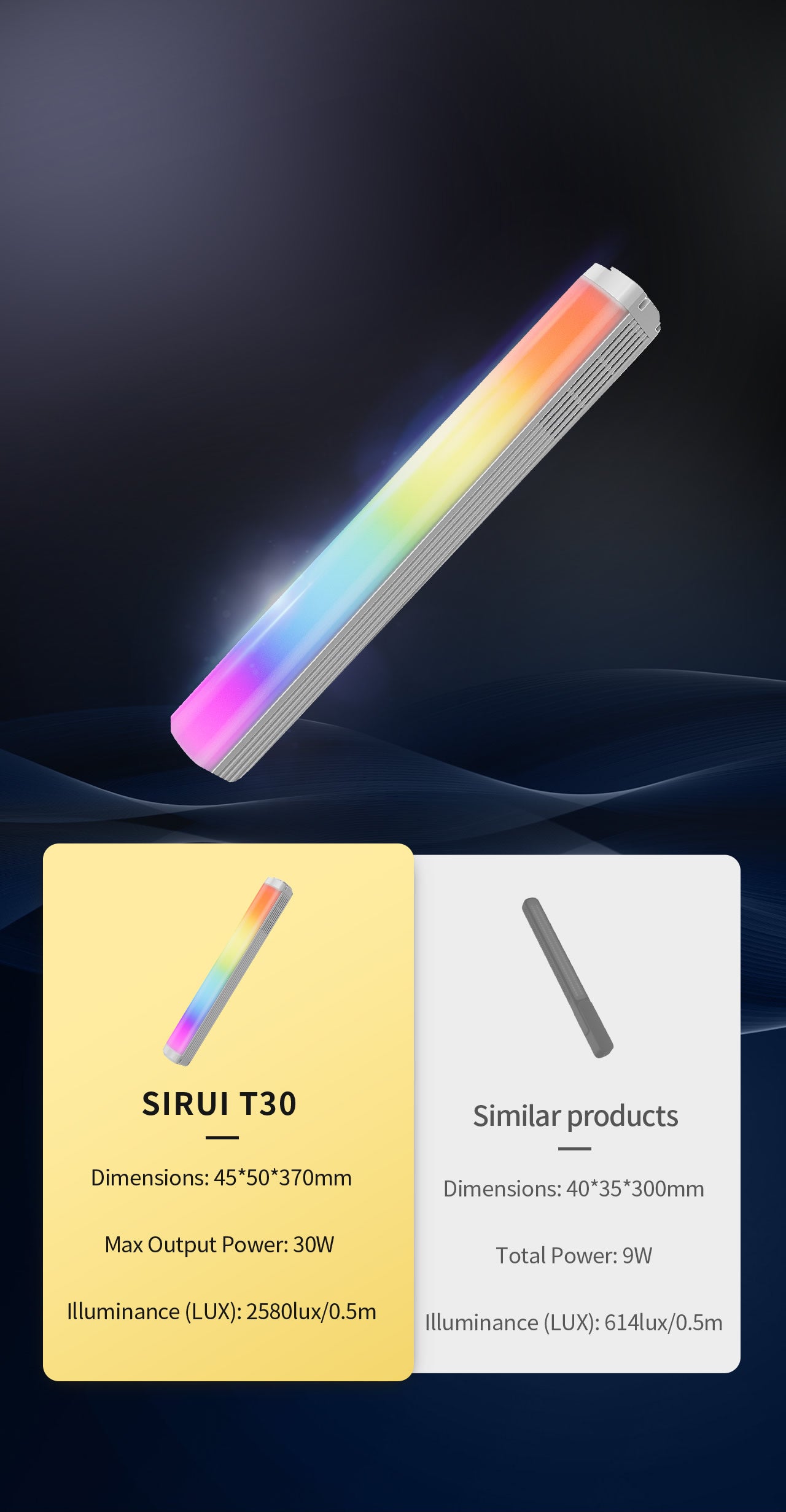 6 Pixel Effects
Create Your Own Scene
The T30 Tube Light, with 6 adjustable pixel effects and three optional speeds, is suitable for creating effects in both still imaging and video productions.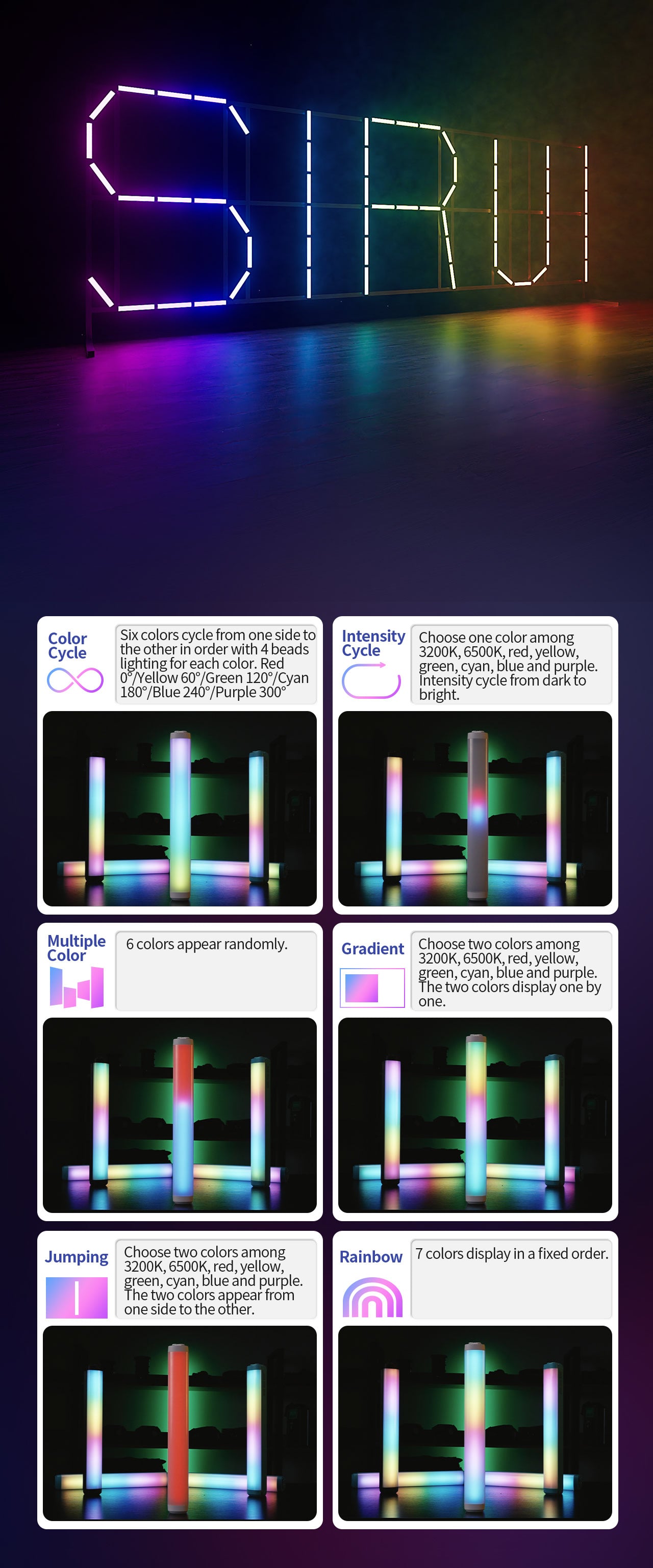 13 Special Effects
The intensity and speed of each effect can be adjusted to suit different lighting needs.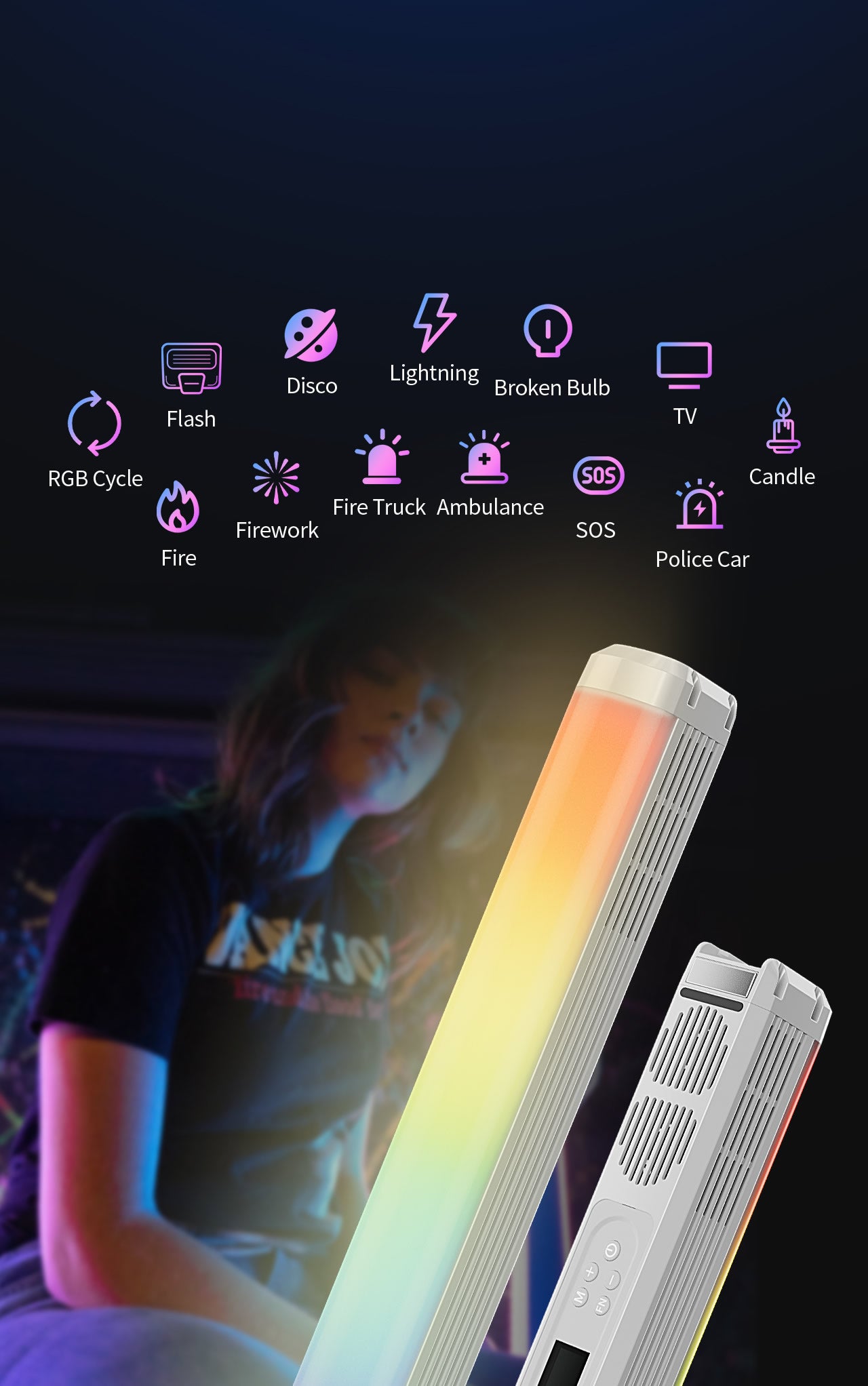 2500K~7000K
Wide CCT Range
The light has a wide color temperature range from 2500K~7000K. And color shifts from green to magenta smoothly.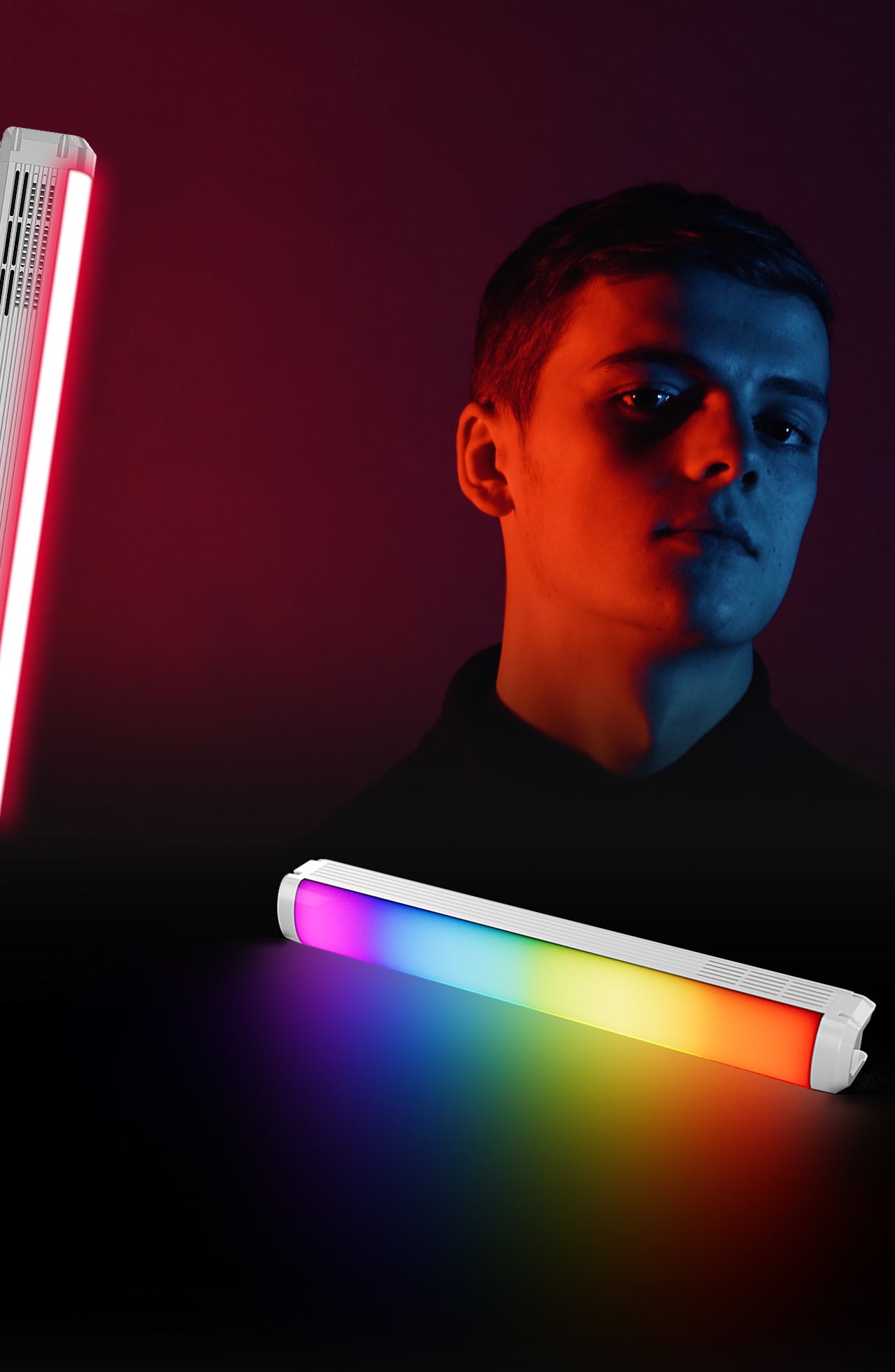 360° Full Color
Hue, saturation and intensity can be adjusted to create a lot of interesting colors.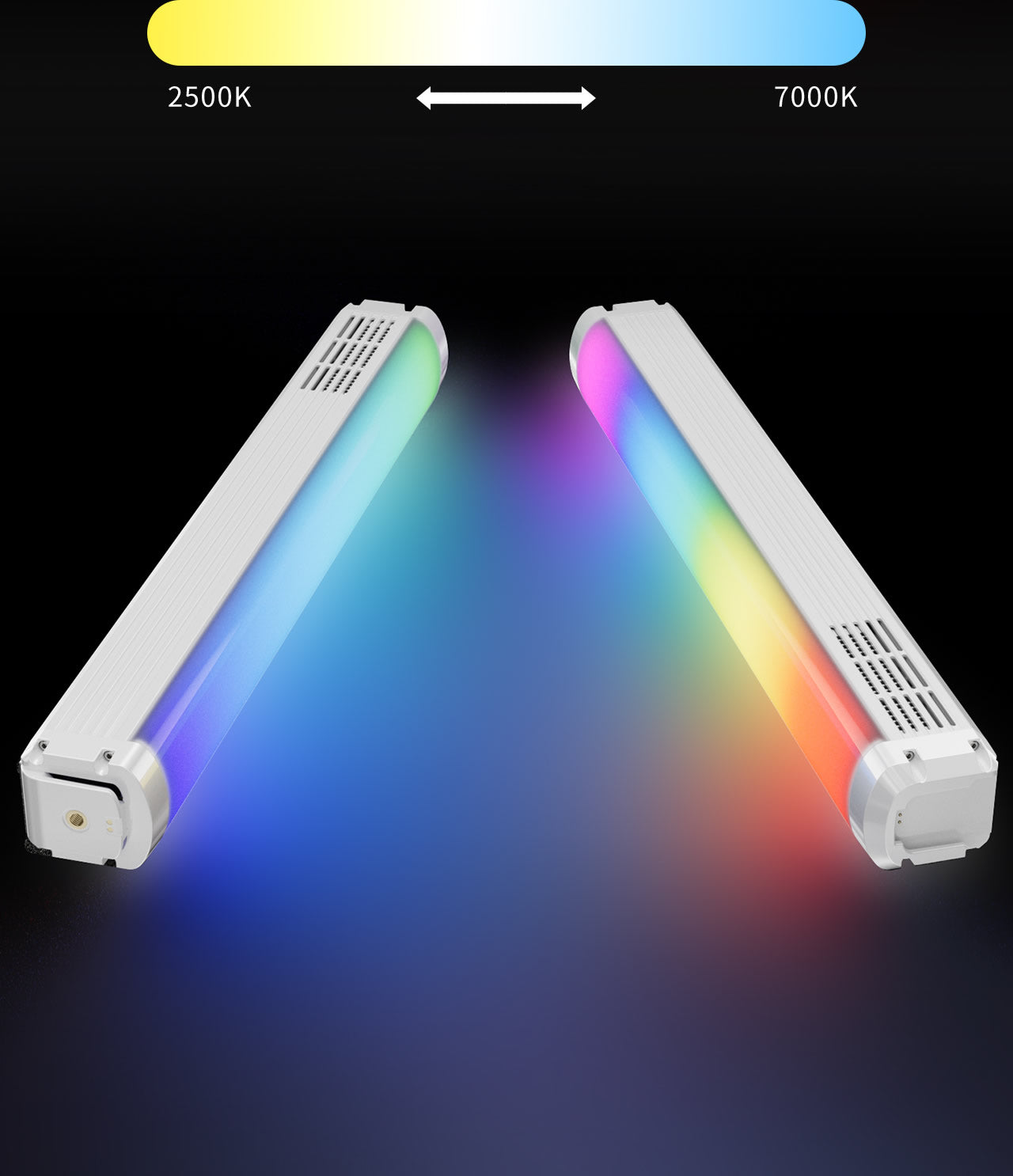 High Exceptional Color Accuracy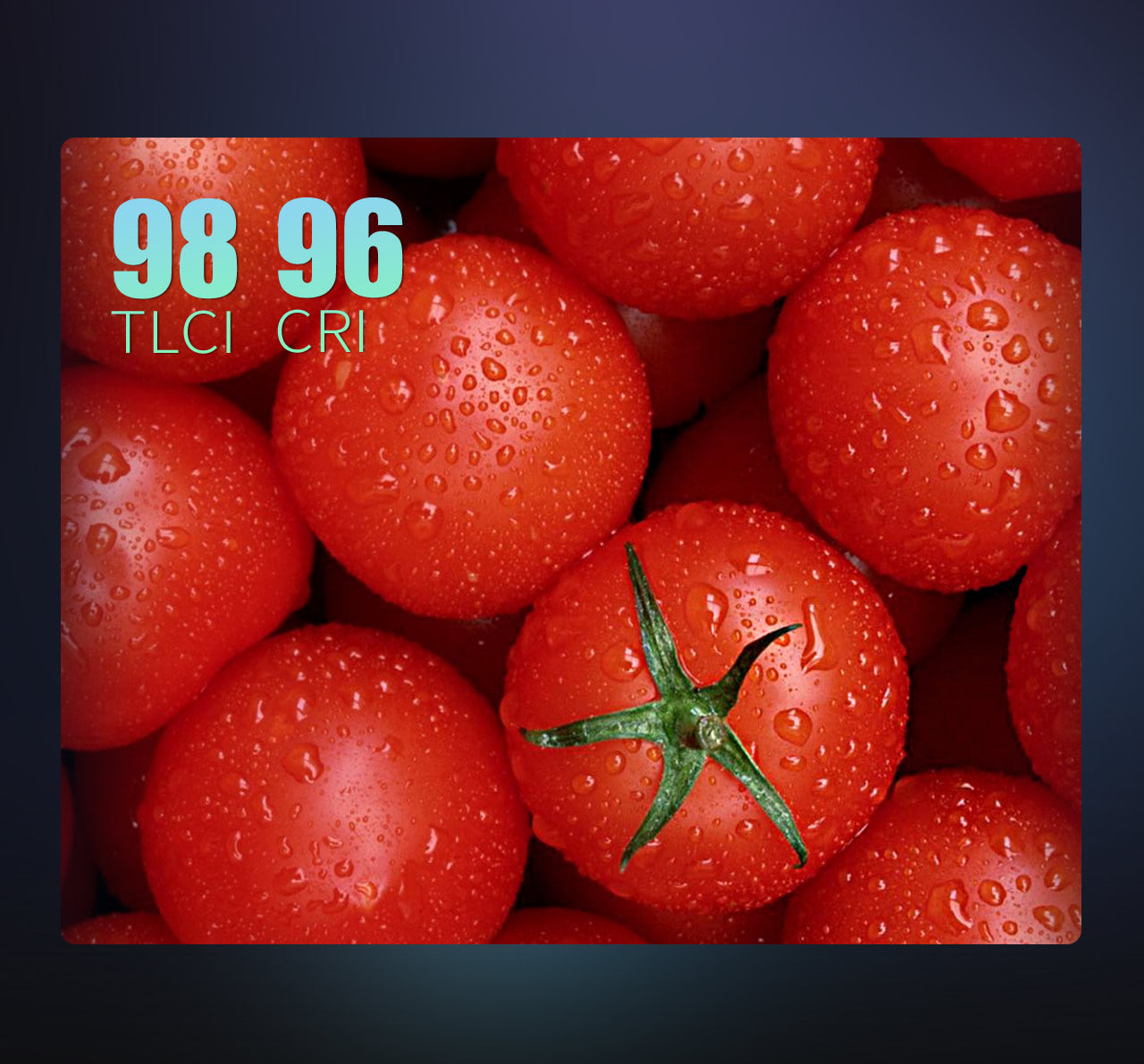 Multi-Light Combination
Each end of the tube light features a hot shoe mount, which allows you to combine SIRUI T30 Tube Lights conveniently, without using any screws.
Hot Shoe Mount
*Align the lights and insert via hot shoe mount. Otherwise, the combination is invalid.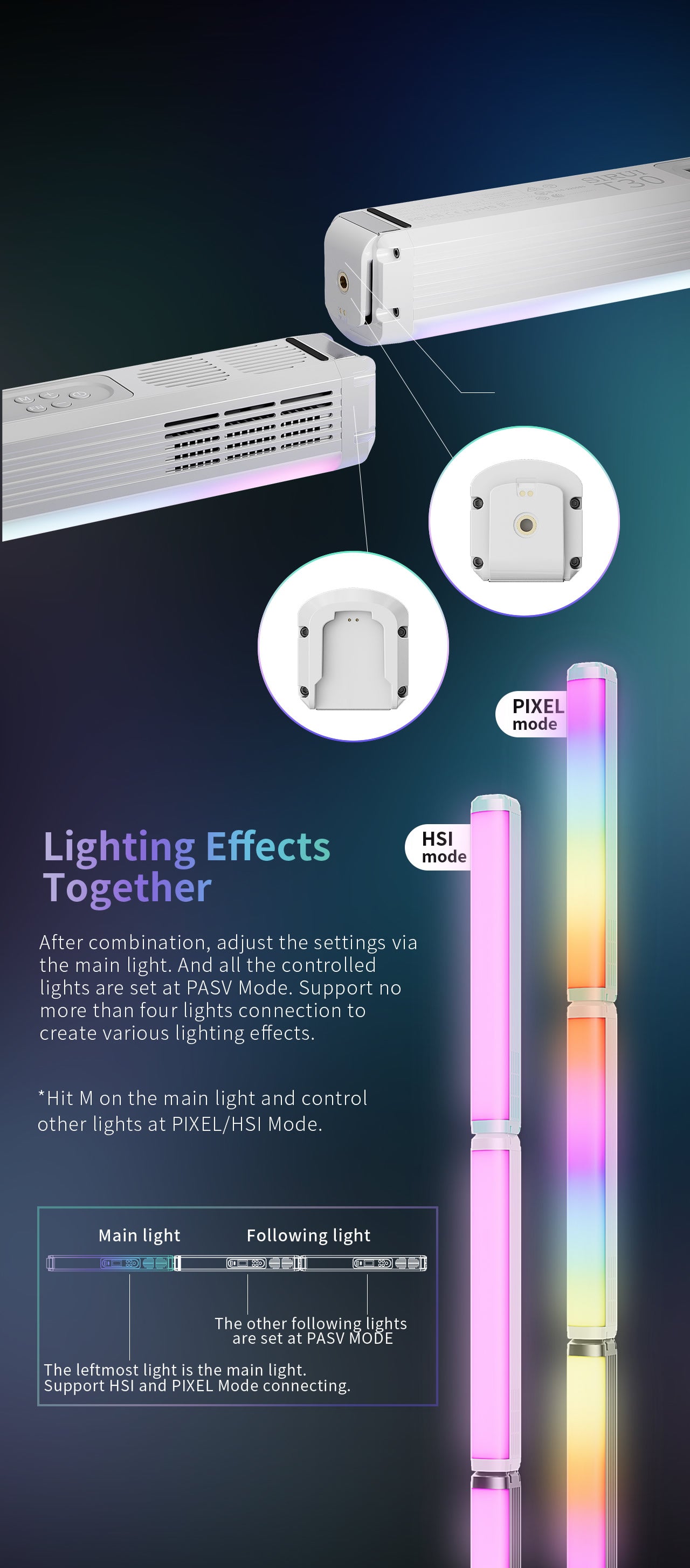 Heat Dissipation & Silent Mode
Fans will work at high output levels for heat dissipation. And fans can also be turned off by long pressing FN button when sound-sensitive environments are needed. Intensity of the light will decrease to 30%.
Built-in Fans Heat Dissipation
Silent Mode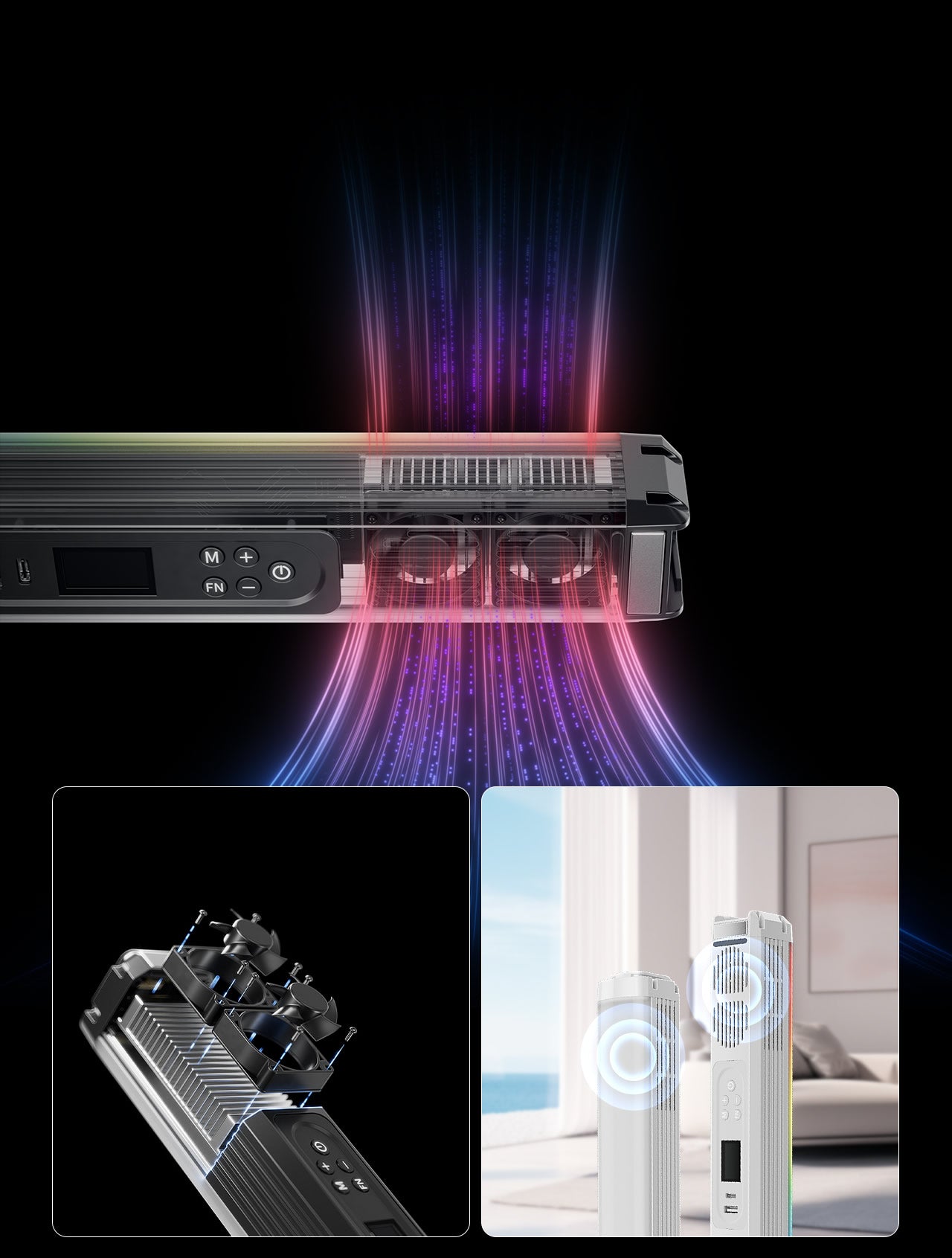 Magnetic Absorption
Built-in magnets help easily stick it to almost any metal surface.
Magnet
Magnet
*When lights are combined and stuck to the metal surface, please flip down the lights together in case of any damage.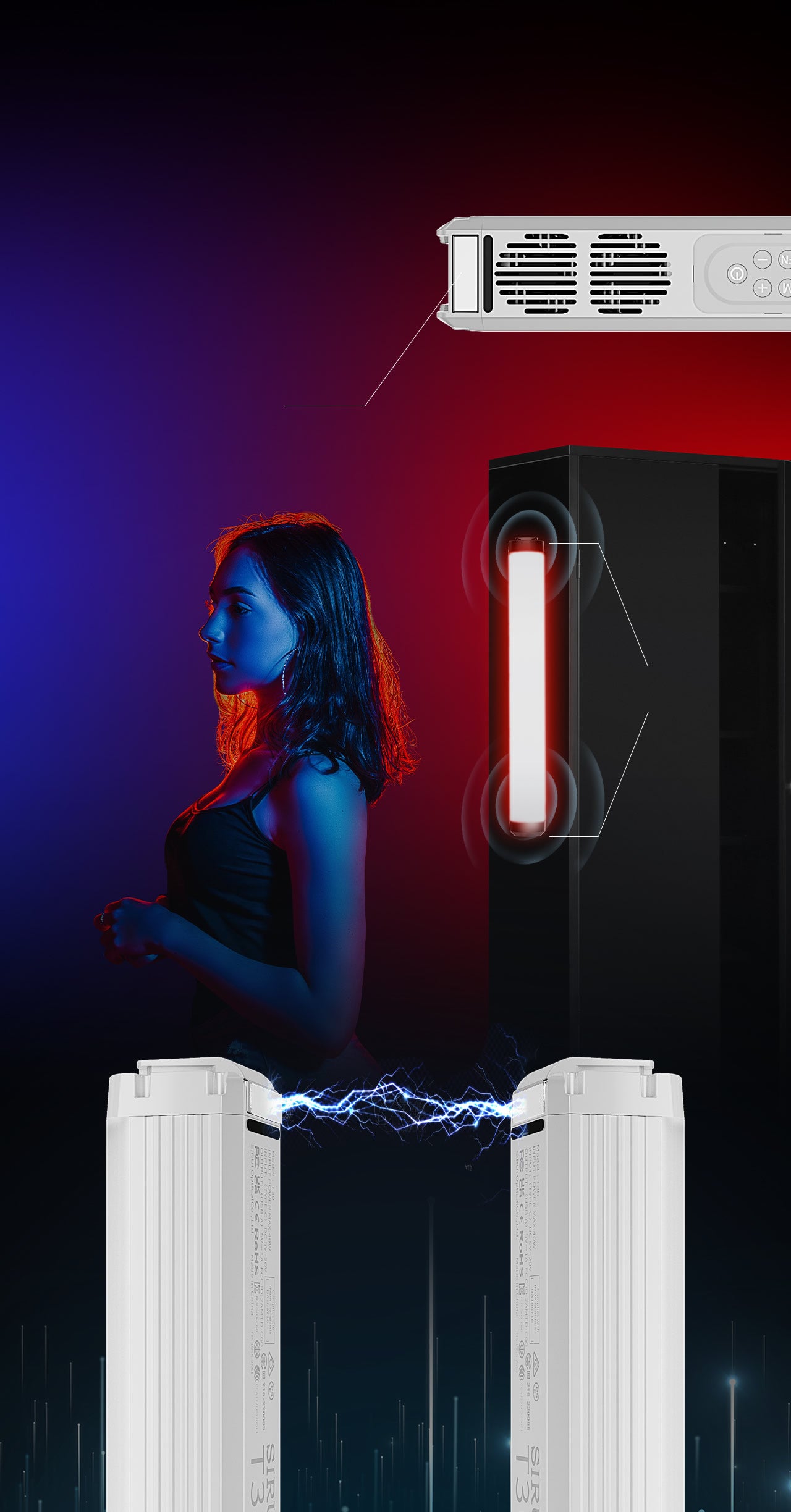 Inner Battery
Charging while using
Inner 2.6Ah/37.44Wh battery allows you to use it anywhere, and the internal battery can last for 70min at 100% intensity. Also, it is safe to use the light while charging with PD45W.
High-Capacity Battery
2.6Ah/37.44Wh
Long Time Shooting
Charging while Using with 80% intensity.
*Fast charge for 70min with PD45W or higher. At CCT mode, support charging while using with 80% intensity.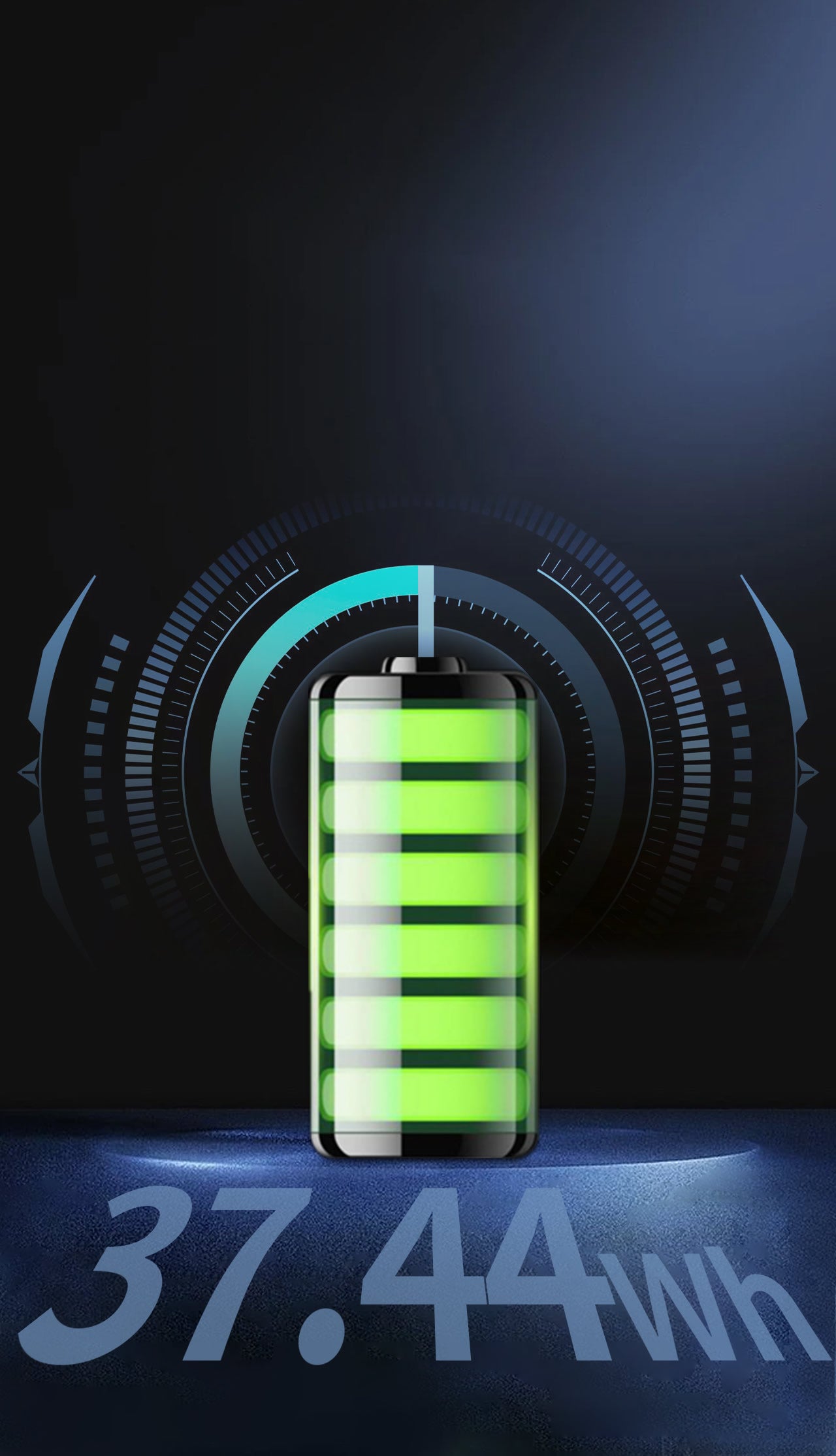 Use as a Portable Charger
Charge other equipment via USB port.
Type-C Port
USB Port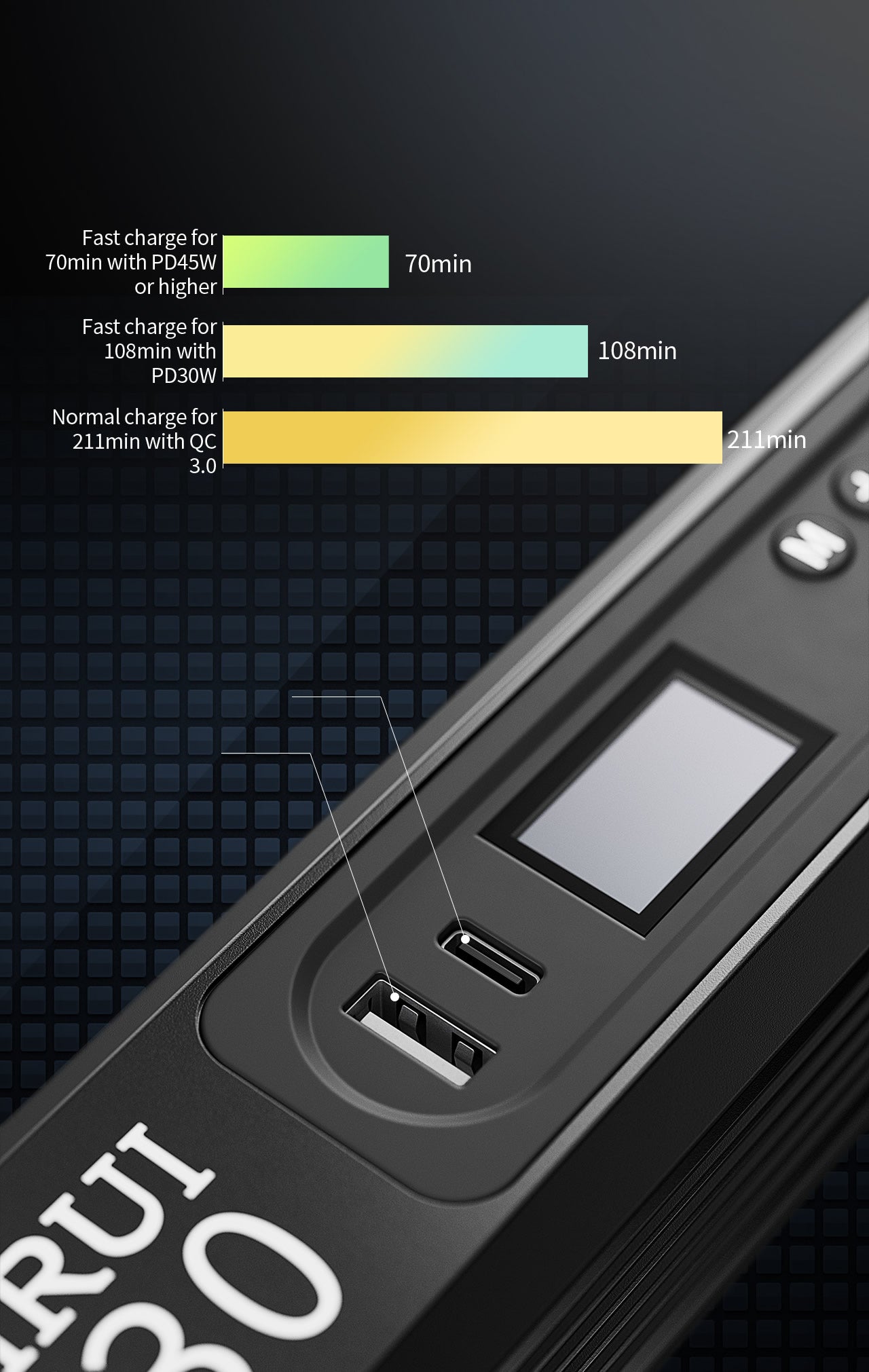 Dual Control Methods
APP Control. Group control is available. The wireless control distance is within 15m.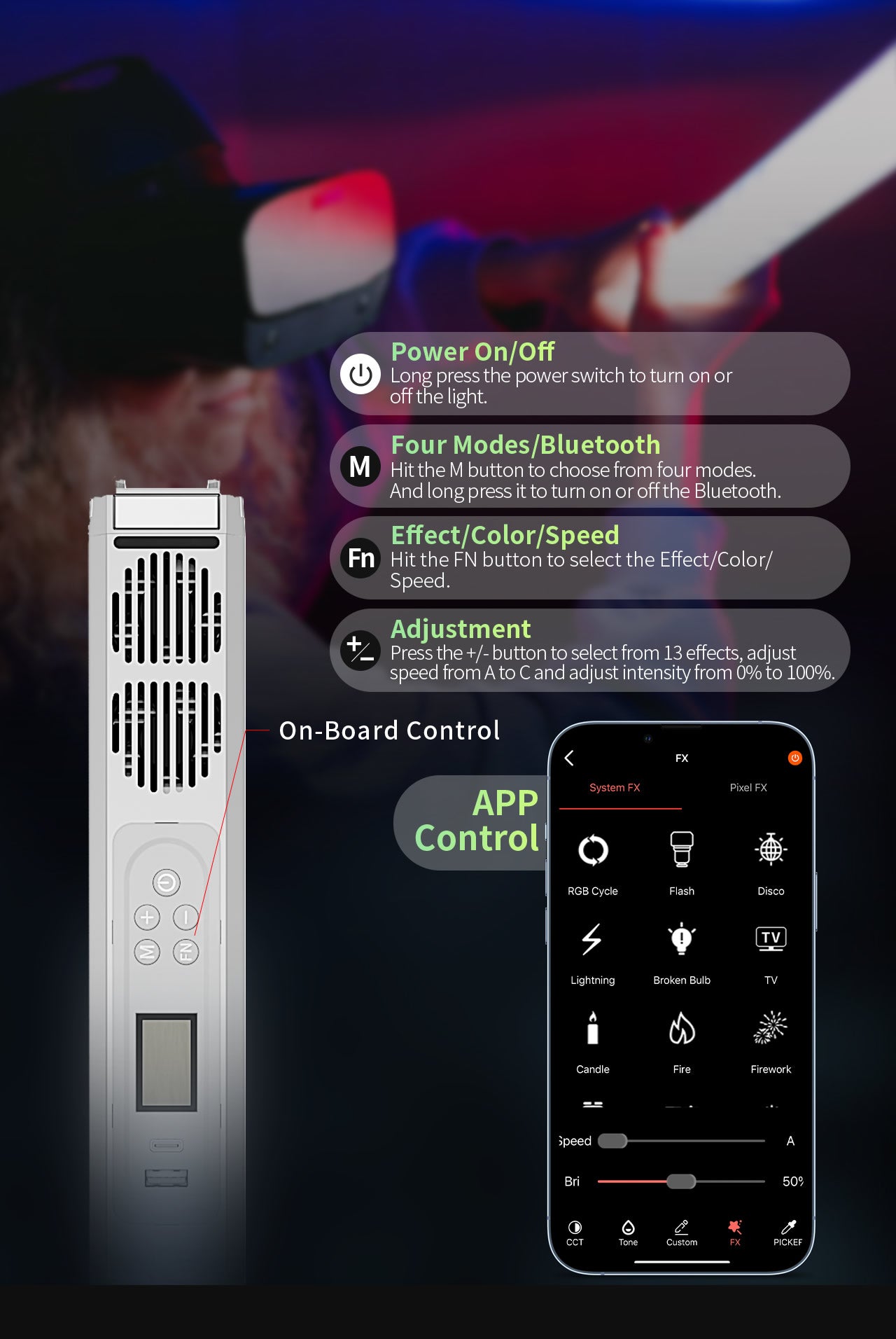 Optional Grid
Help control light direction.
No Grid
Grid Mounted
Product Details