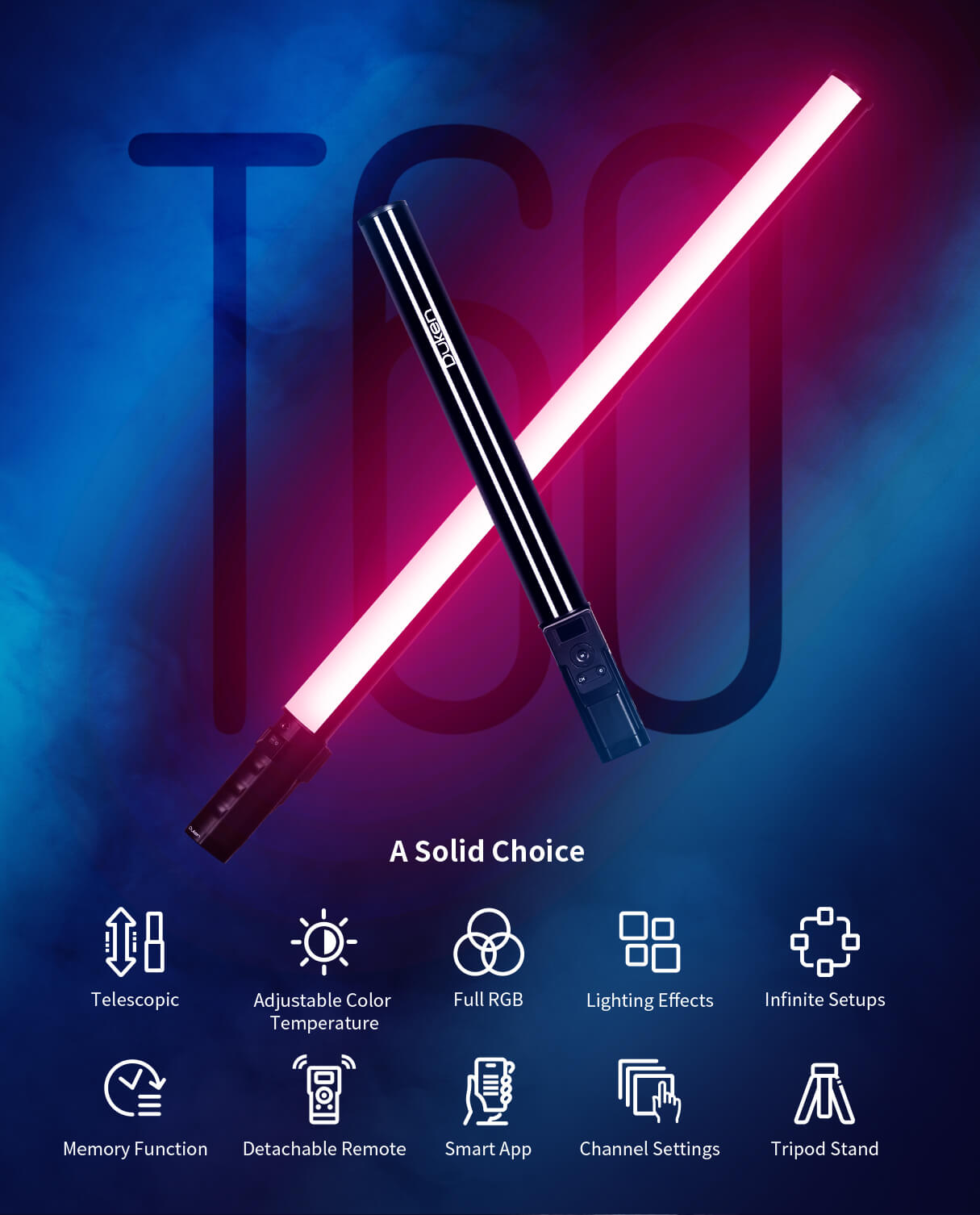 A Good Balance of Versatility and Portability
As the first telescopic tube light, T60 features great mobility, wide illumination range and quick operation, and thus suitable for a wide range of shooting scenarios, like product photography, portrait shooting, light painting, ambient lighting, etc. Three working modes and a smart app together are capable of simulating almost any stunning lighting effects you can imagine.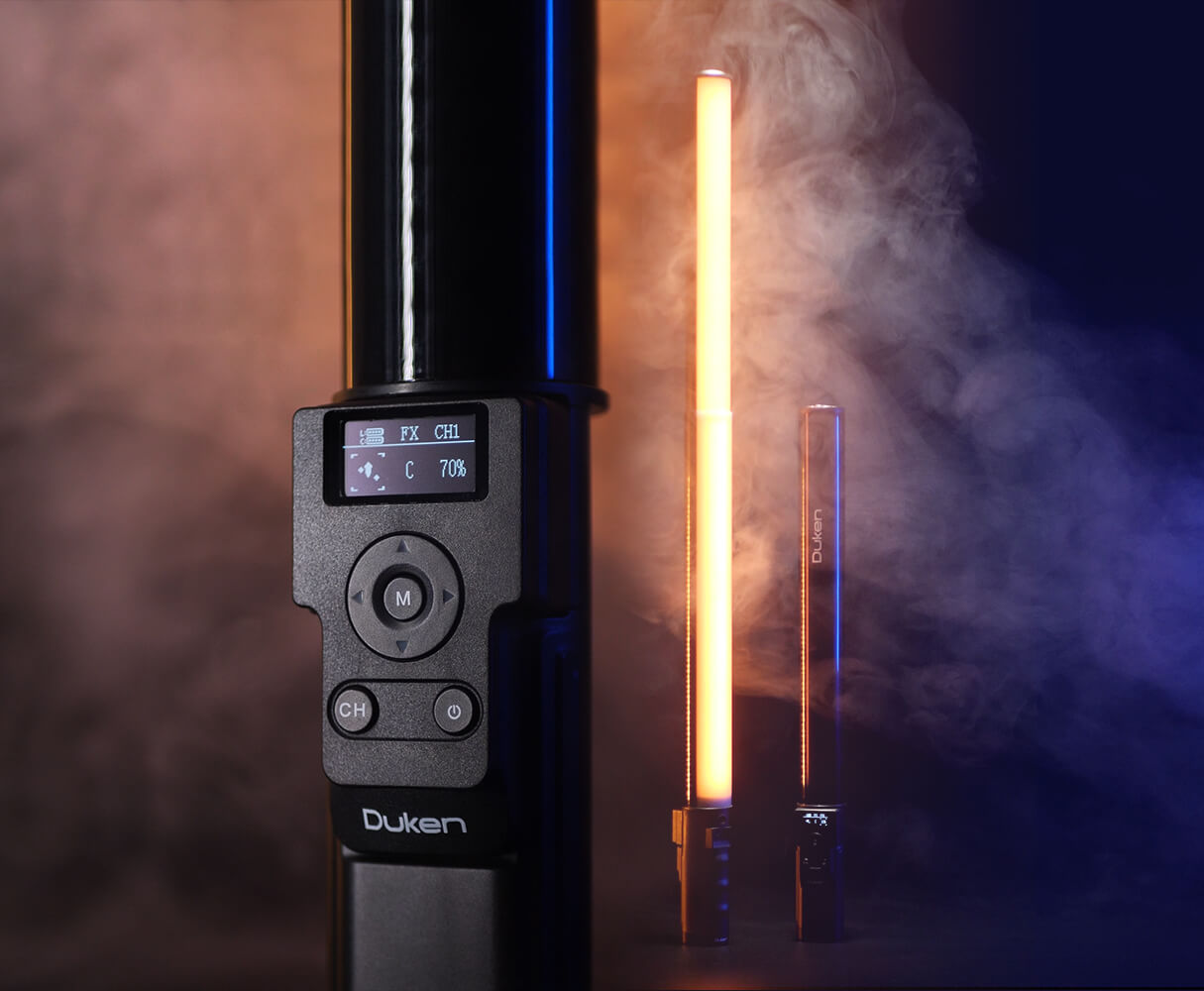 Innovative Telescopic Design
 One light in hand, double brightness insight. Featuring a telescopic design, this light can either be extended to 740mm for a brighter source or retracted to 455mm for a compact size.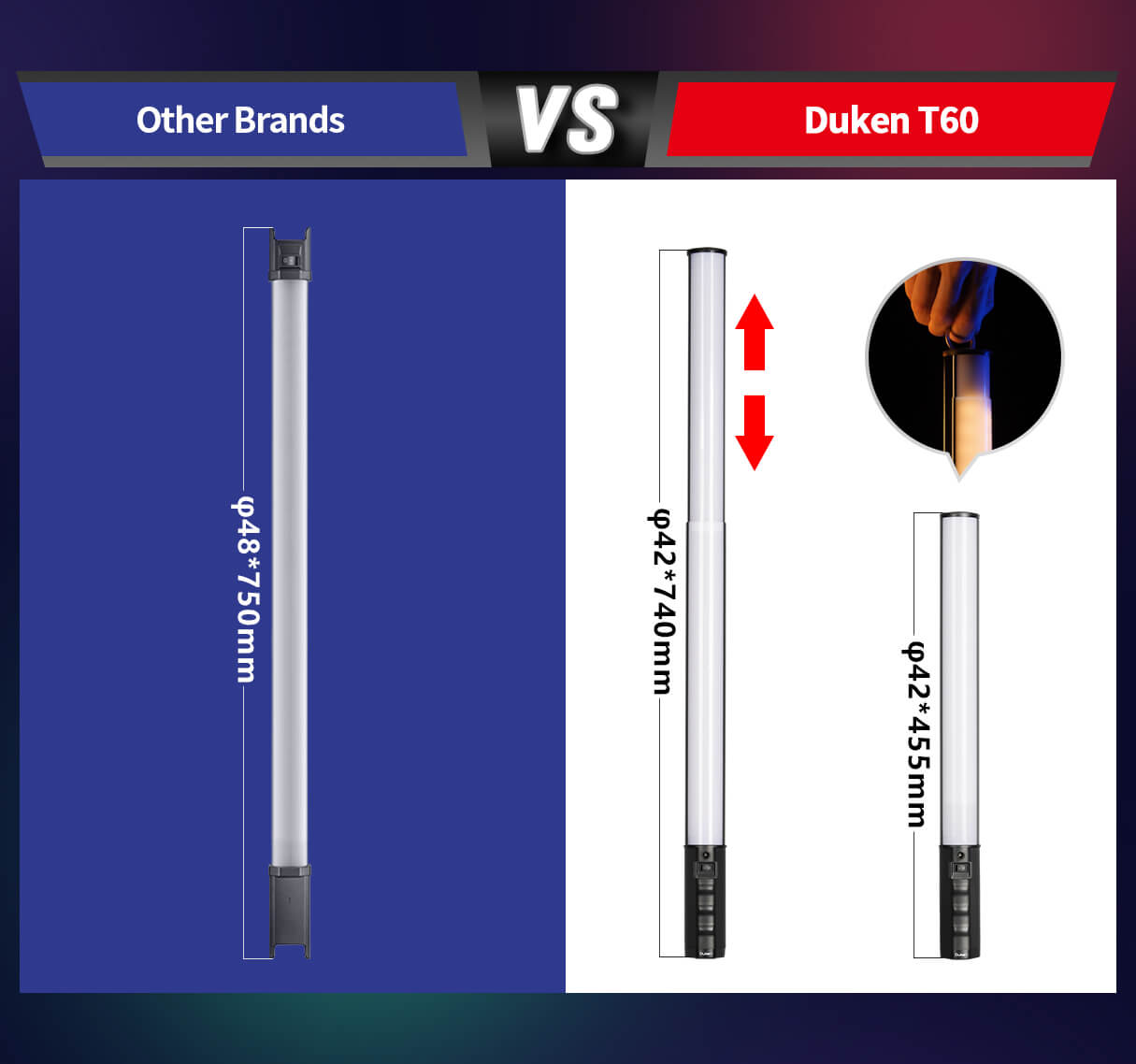 Adjustable Color Temperature
 A wide color temperature range of 2500 Kelvin to 8000 Kelvin allows you to smoothly change the temperature from warm to cool (warm, natural, white).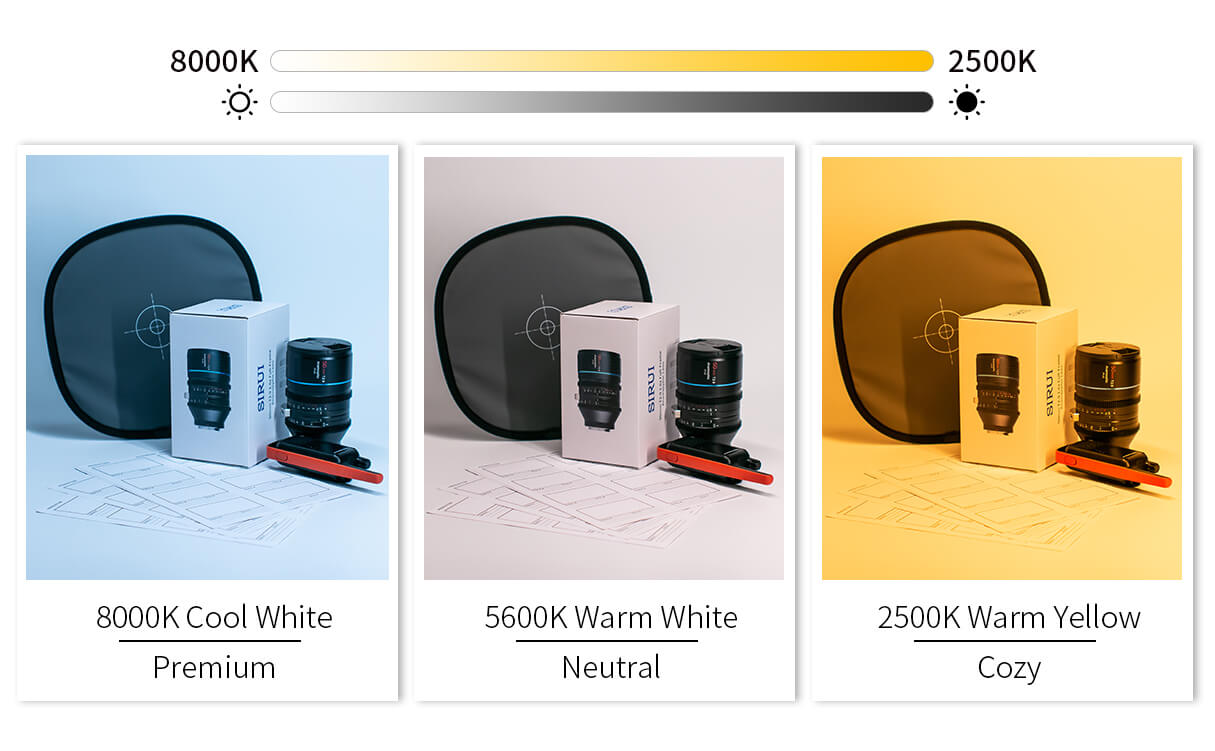 360° Full Color
 Having full control over the color spectrum, this fixture can be adjusted in saturation and brightness to offer you a wide selection of colors.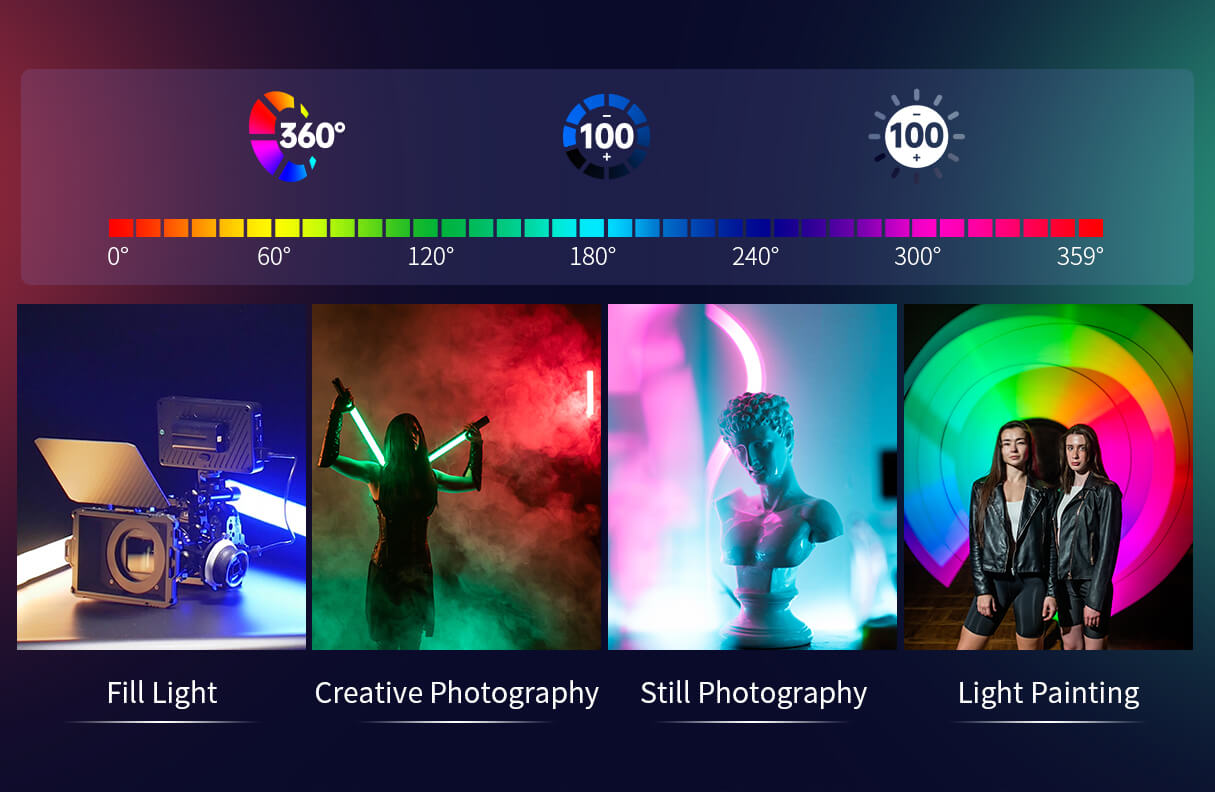 Amazing Lighting Effects
 Express your artistic imagination with the 14 built-in special effects. The speed and brightness of each effect can be adjusted to your requirements.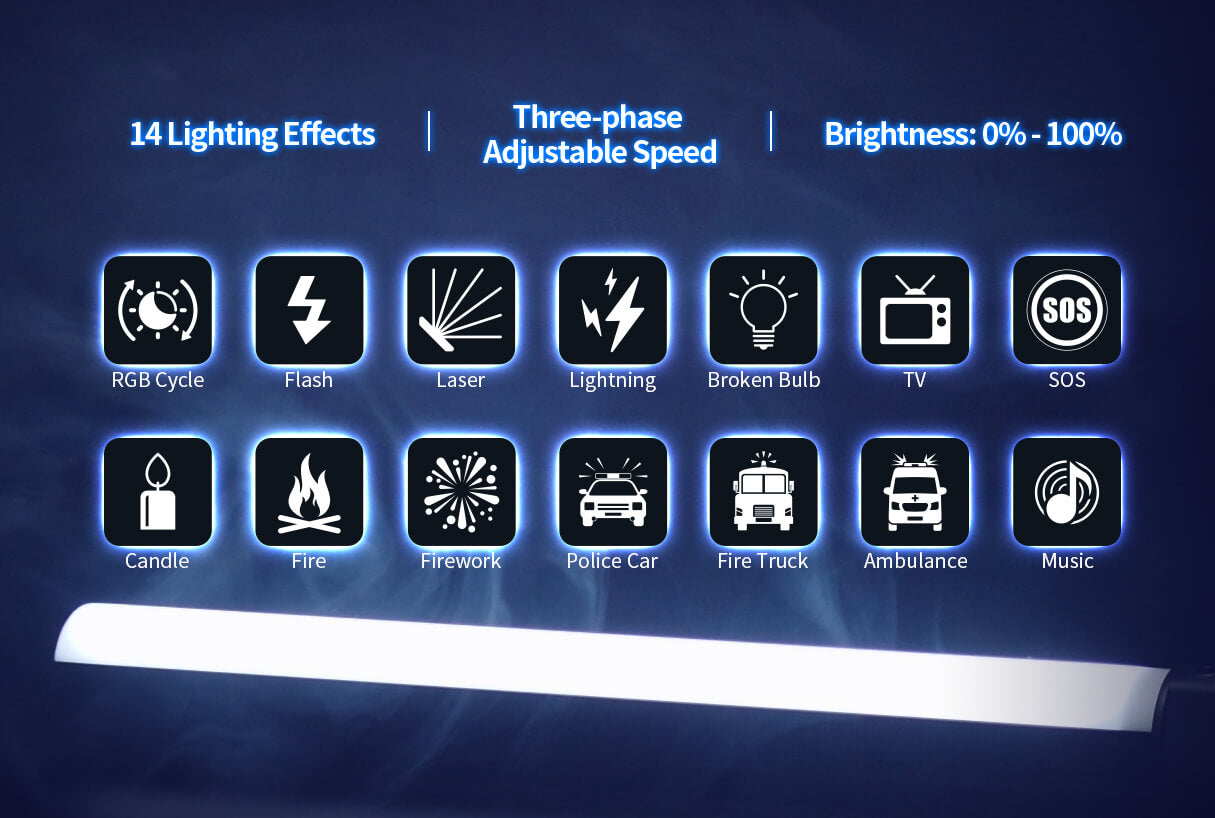 Memory Function
Up to 20 sets of light group data can be saved for direct use next time.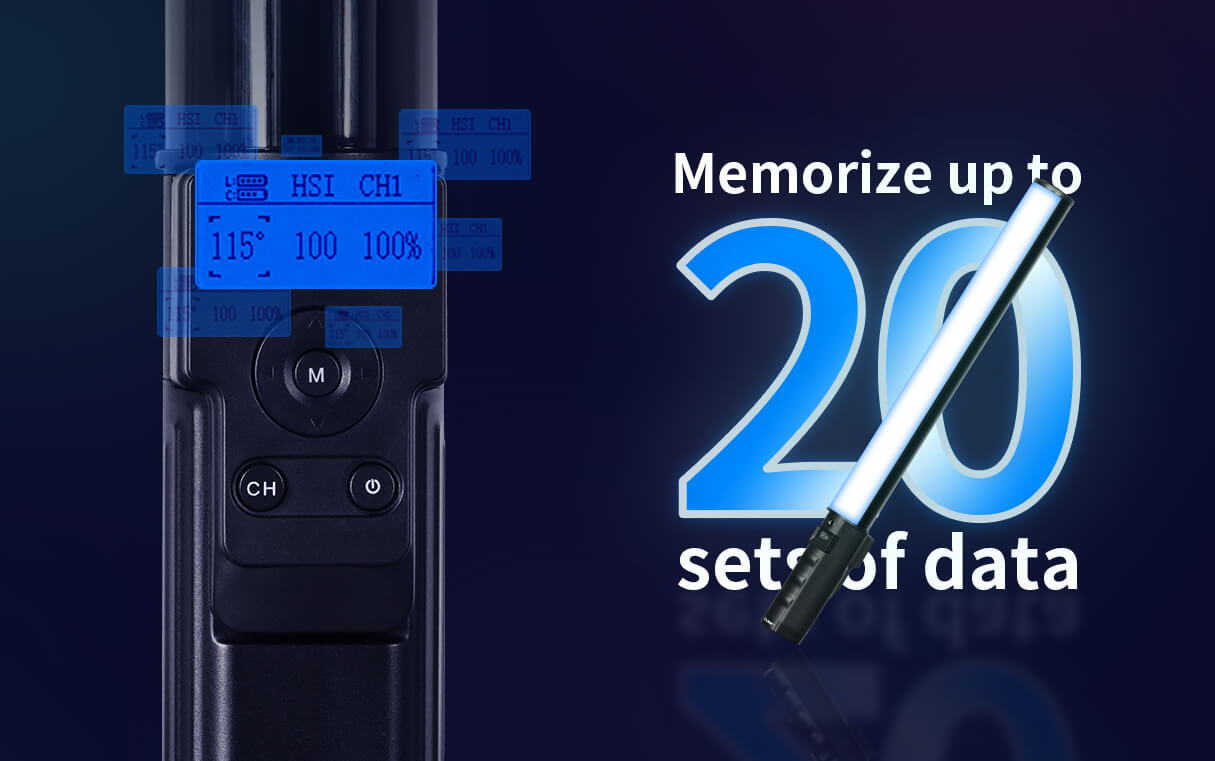 True Color Rendering
High CRI LEDs in matrix arrangement together with SMD RGB LEDs contribute to the high CRI/TLCI rating (up to 97) of T60, so the color you get is accurate and vivid. In addition, CVCC power supply is adopted to make sure the lights given out are consistent with no flicker, reflecting the true color of objects.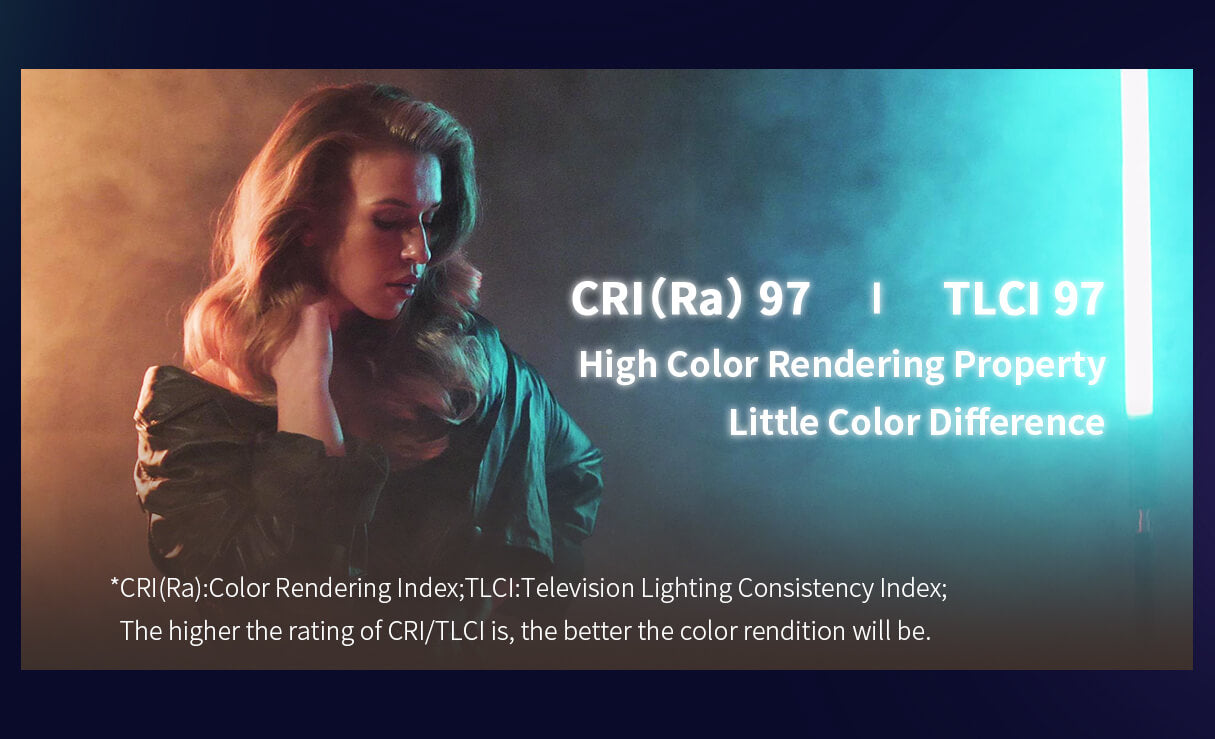 Infinite Lighting Setups
Combine multiple light bars together and set them up in various ways to add extra flair and value to your work. Also, this light can be handheld, mounted to a stand, hung to the wall or placed on the ground to light up an object from almost any angle.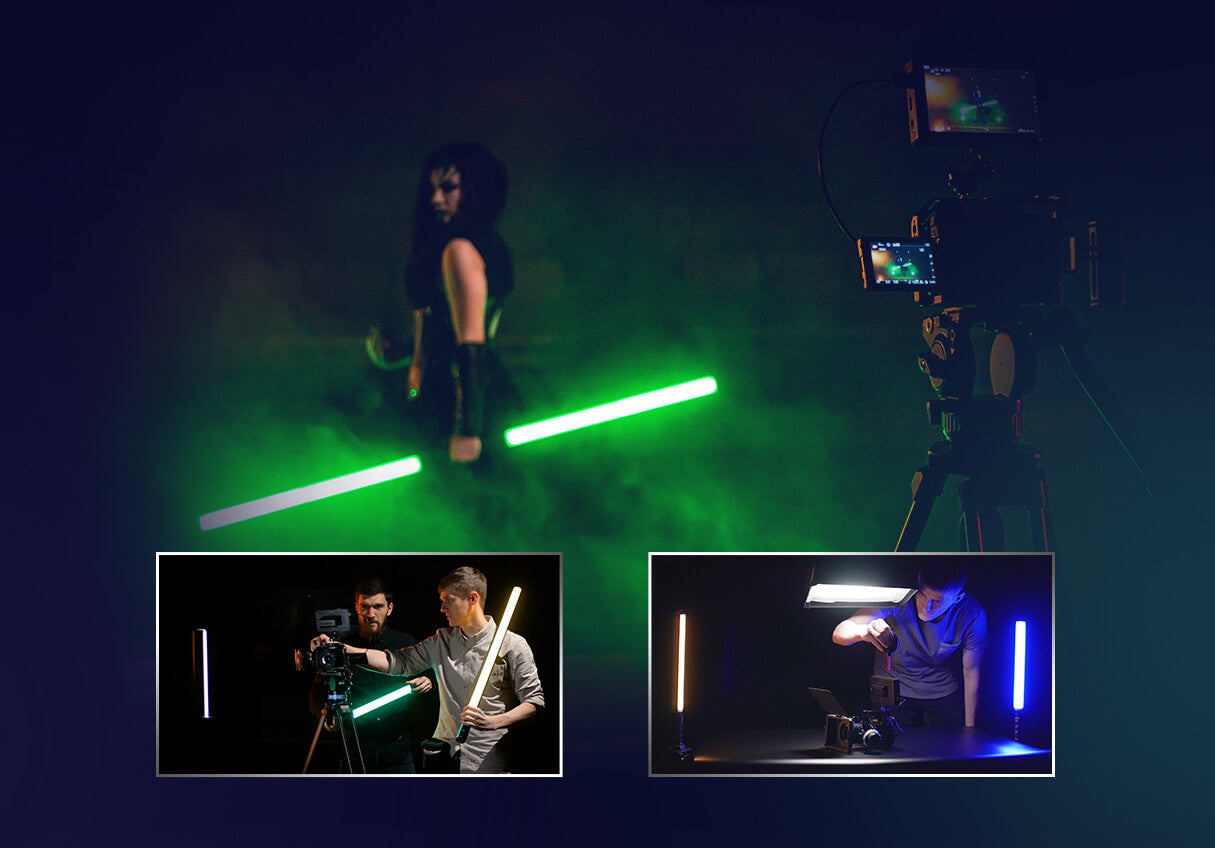 Wirelss Control + Channel Settings
A detachable 2.4G wireless remote is a big plus to this light. Divide a number of lights into several groups and lights under the same group can be controlled via the channel button on the remote.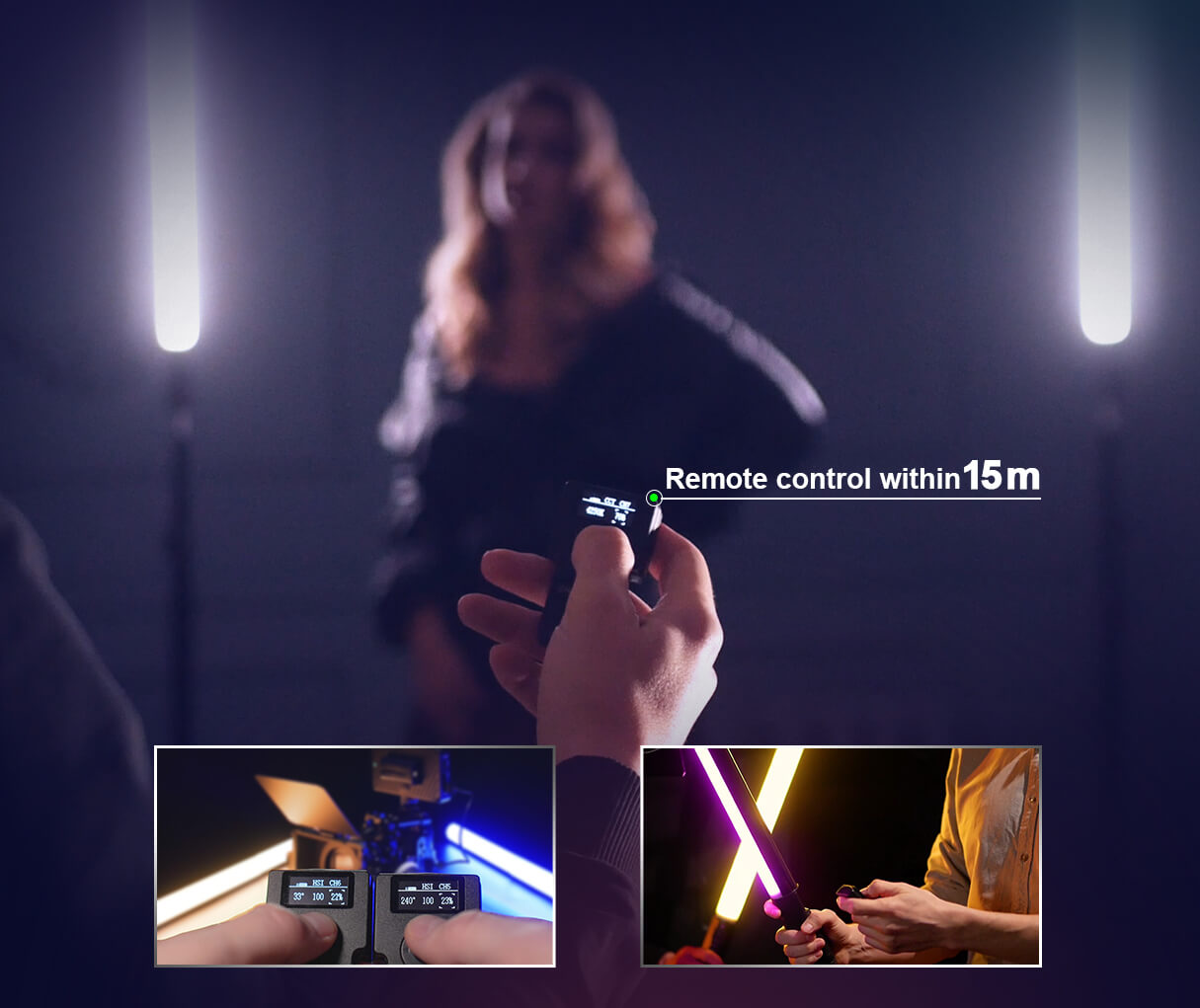 Smart APP
DUKEN LIGHT APP makes it possible to control all the features of the light from a distance, saving you the trouble of going back and forth.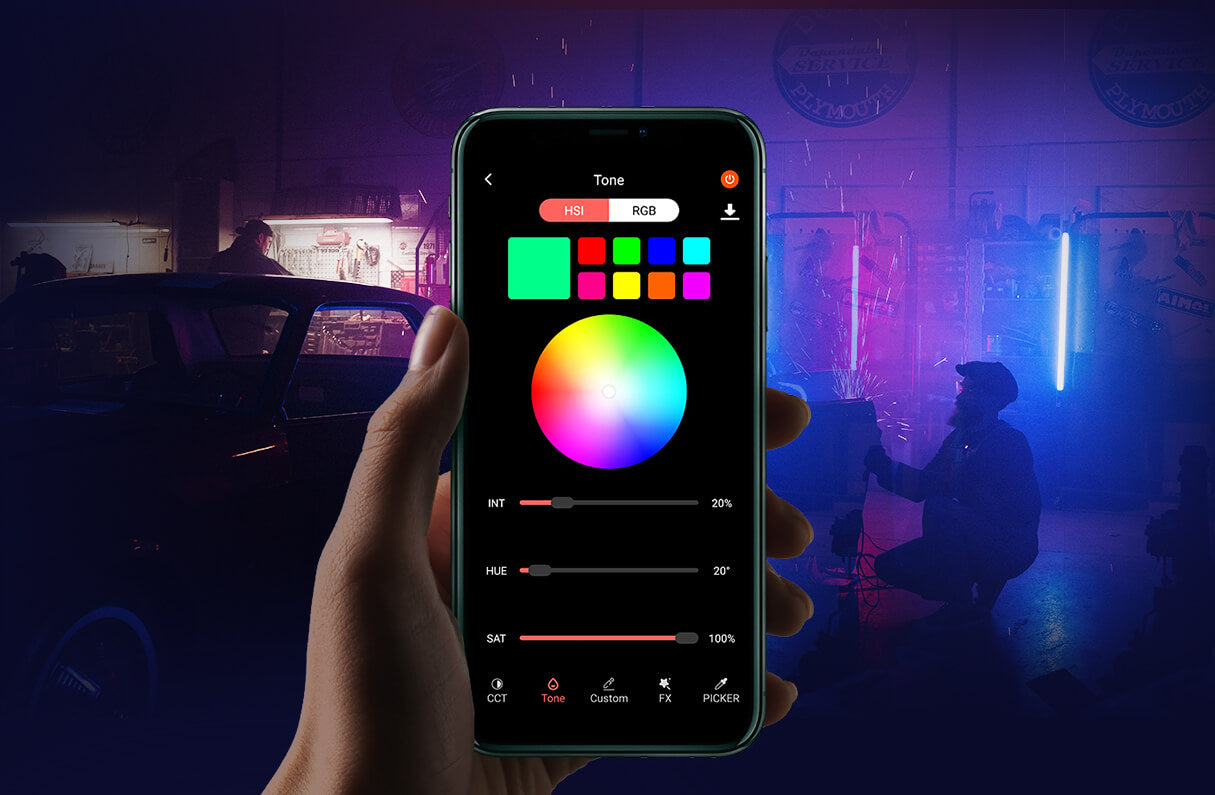 Long Battery Life
A DC power adapter is included for charging. The high-quality lithium battery guarantees the light a 2-hour runtime at full power.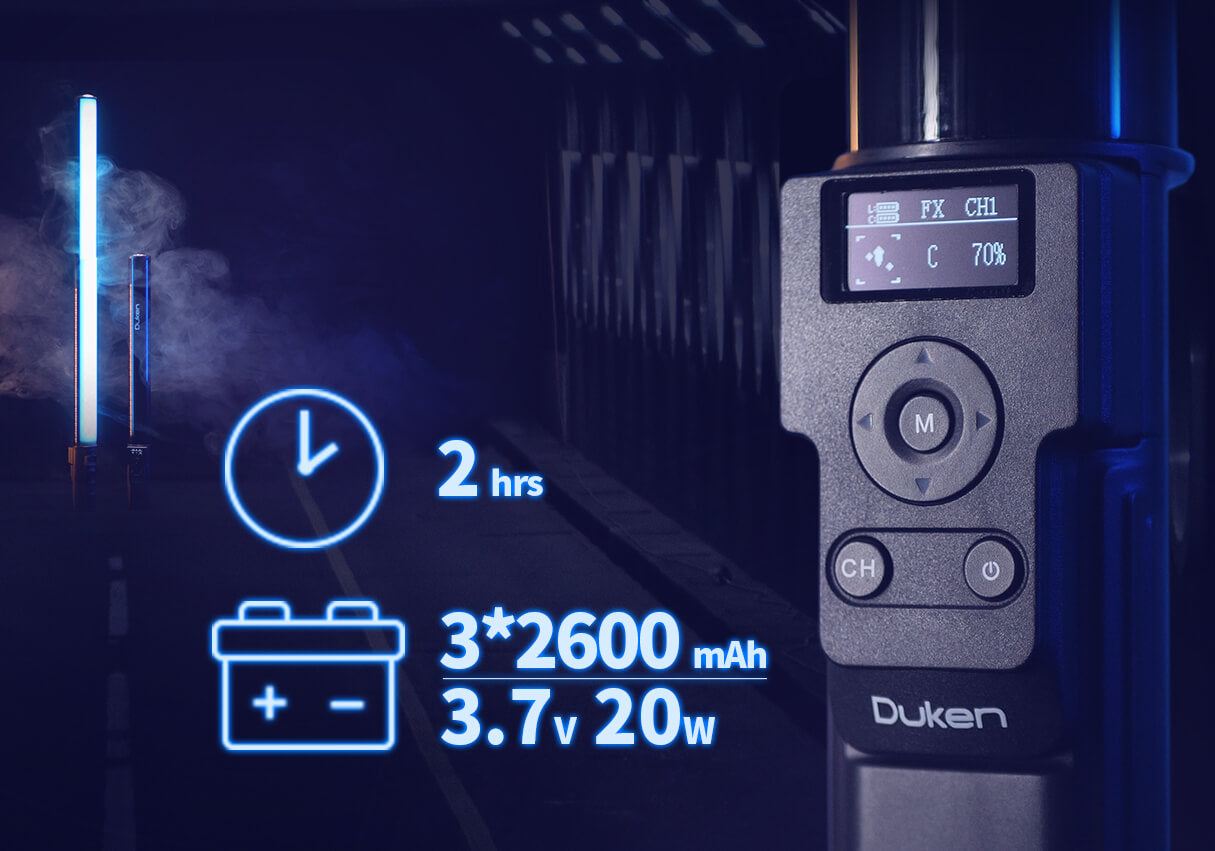 Versatile 1/4" Screw Hole
Having a 1/4" screw hole at the bottom, the light can be mounted to the included mini tripod or connected to a variety of equipment.