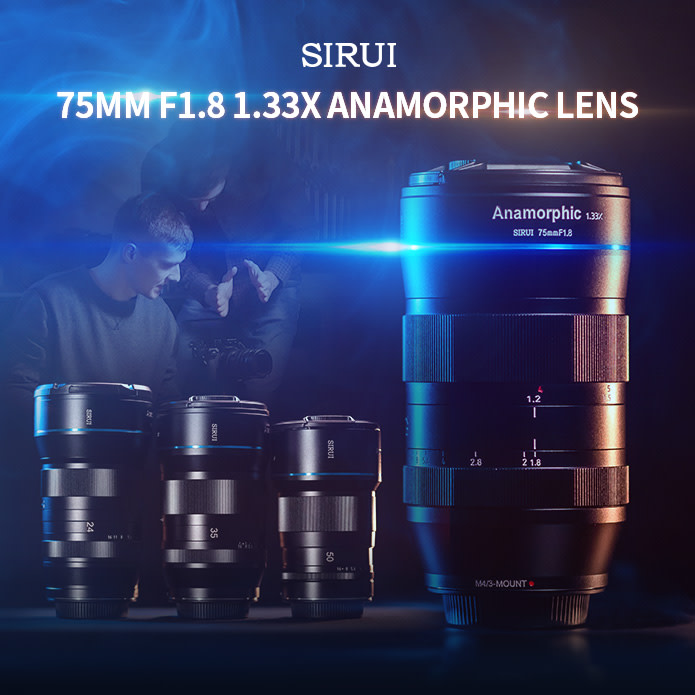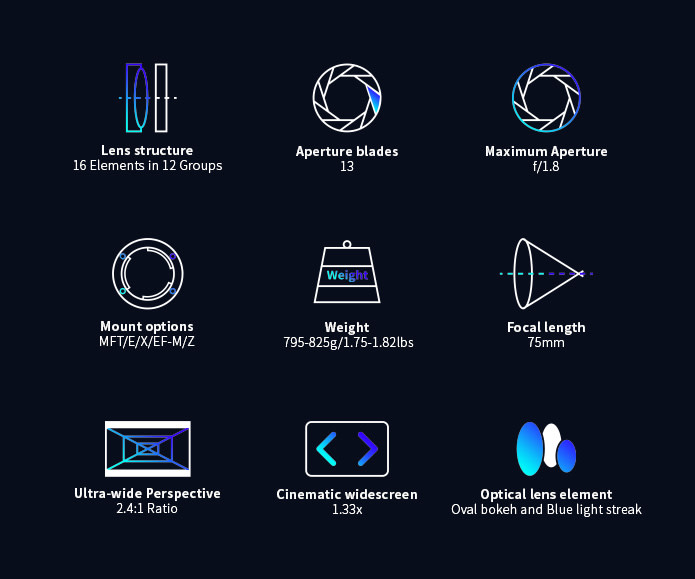 In terms of application scenario, 24mm lens is suitable for wide-angle shots, 35mm for humanistic shots, and 50mm for subject separation shots.
When trying to portray characters in a subtle way or enhance emotional rendering, those lenses seem a bit insufficient in expression.
In this case, getting a portrait lens will render the narrative more natural and coherent.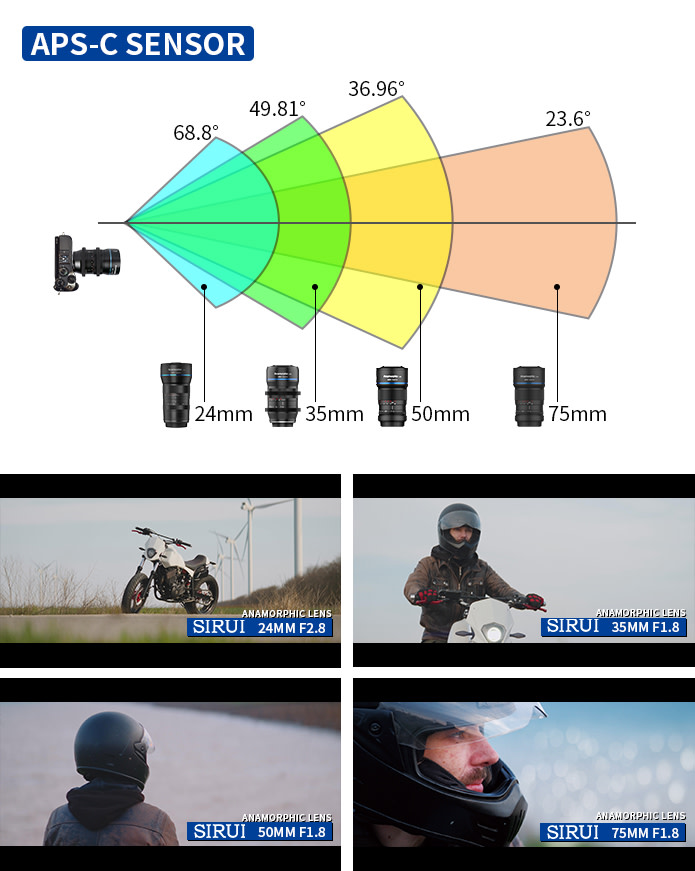 This lens is free from obvious perspective distortion relative to a wide-angle lens, hence characters are presented in a more natural way as if seeing right through your eyes.
The 75mm focal length guarantees not only a good distance between the photographer and the model but also an easy switch between a bust portrait and a full-length portrait.



The lens is good at filling the frame with the subject and throwing the background out of focus. Also, sharp and high-resolution imaging contributes to the depiction of subtle emotions.


The 75mm focal length excels at revealing overlooked details in a chaotic scene, providing a fresh and unique perspective for film interpretation.




Focal length of 75mm equals better long-range shooting capability, which renders long-distance shooting a worry for photographers no more.



Spatial compression created by the lens narrows the distance between the background and the subject, amplifying the background while highlighting the subject, delivering a compact yet plump effect.

This lens has got what it takes to produce a cinematic blockbuster - high-quality images without deformation, natural and saturated blue lens flares as well as elliptical bokeh.


Fast F1.8 aperture guarantees a sufficient amount of light, and the image remains sharp even with the aperture wide open. The enhanced shutter speed is favorable both for low-light shooting and snapshot taking, readily turning a casual shot into a cinematic poster.



Images produced by this lens are high in sharpness, small in chromatic aberration and curve of field, displaying distinctive Anamorphic features.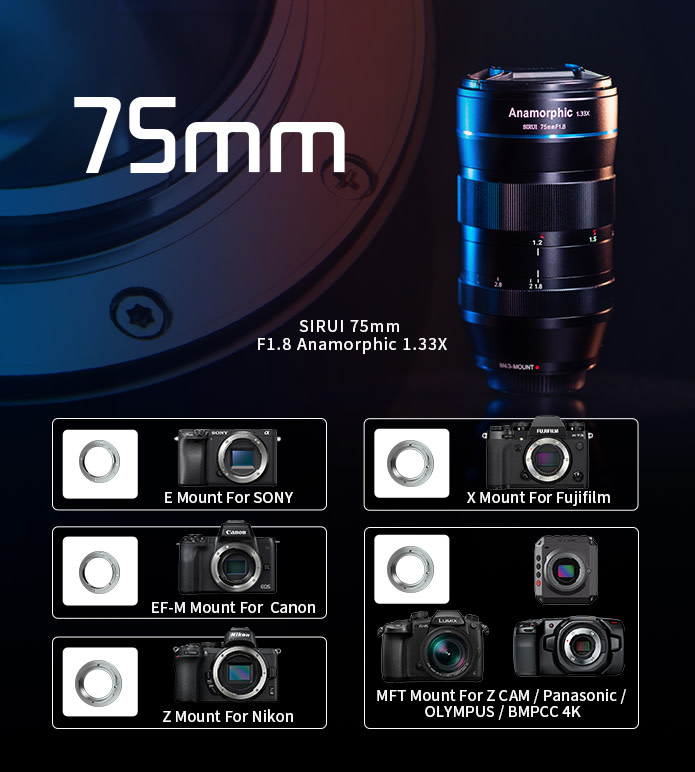 As the lightest and most affordable mirrorless Anamorphic lenses on the market today, SIRUI Anamorphic lenses are perfect companions for commercial directors, studio photographers, vloggers, cinematographers, and cinematic enthusiasts.