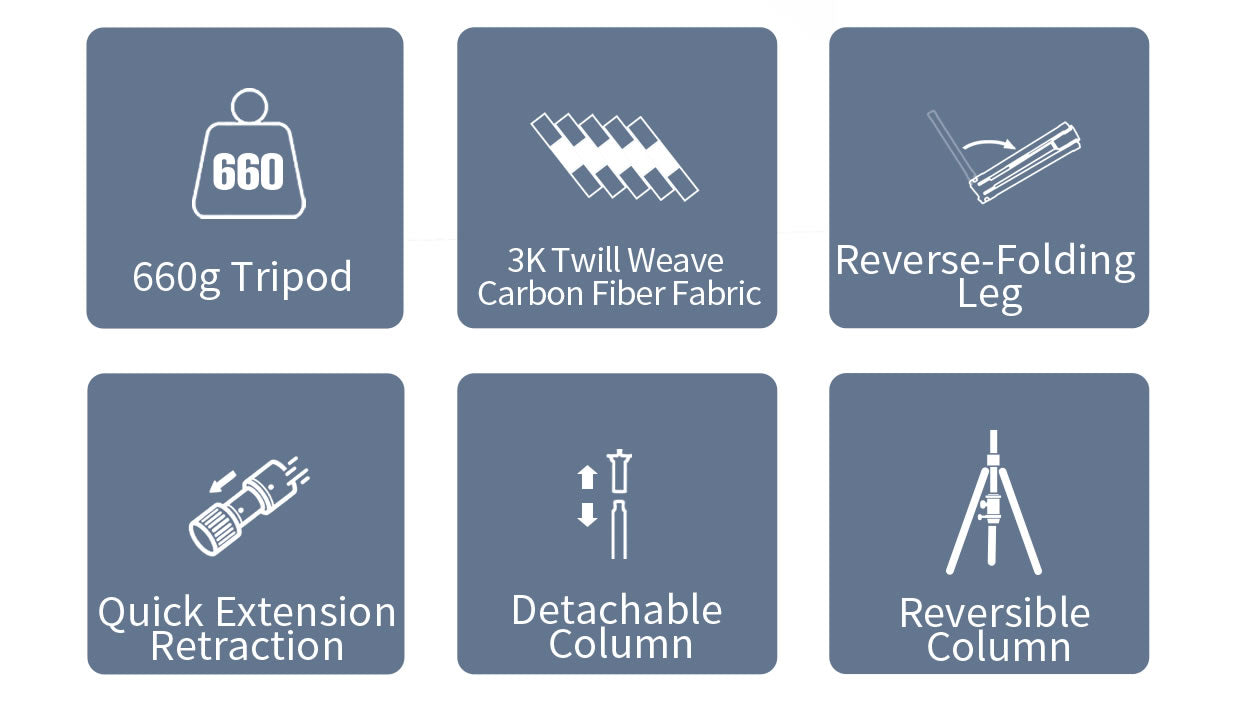 Your Reliable Partner
Traveler X-II
A tripod is a must-have for capturing nice, stunning shots outdoors. The affordable SIRUI Traveler X-II Tripod kit is built to be lightweight but steady for creators constantly on the move.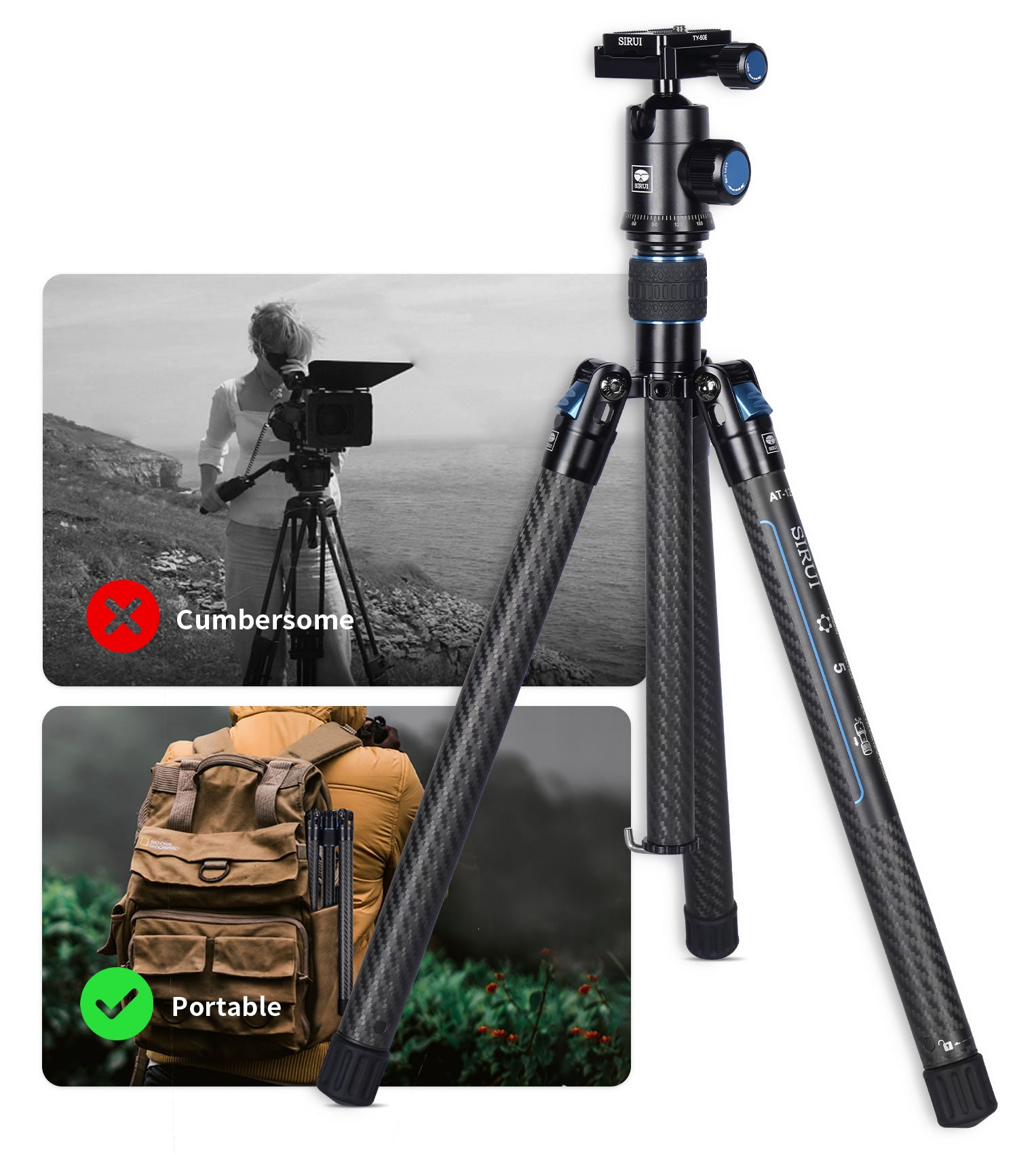 660g/1.46lb Carry With Ease
The carbon-fiber legs/center column and hollow-out aluminum parts further reduce the weight of the tripod so you can lift it with ease.
660g/1.46lb refers to the weight of the tripod itself.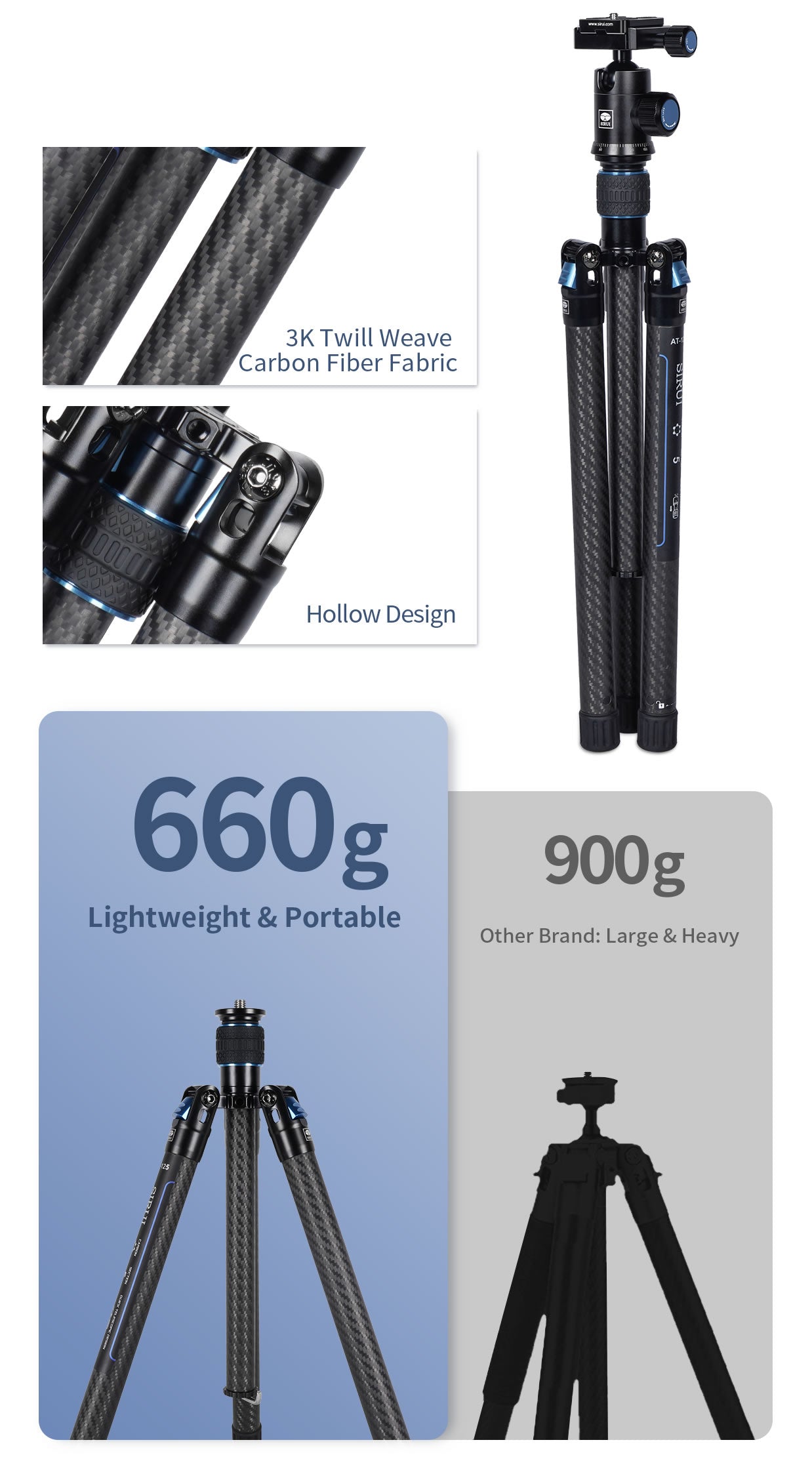 35cm/13.78in Compact Size
Fold the tripod upside down to a height of 35cm/13.78in for easy storage and transport.
*35cm/13.78in is the reverse-folding height of the tripod.
Quick Leg Setup
Instead of using several twist locks to adjust the length of each section, this tripod uses only one twist lock to get the job done.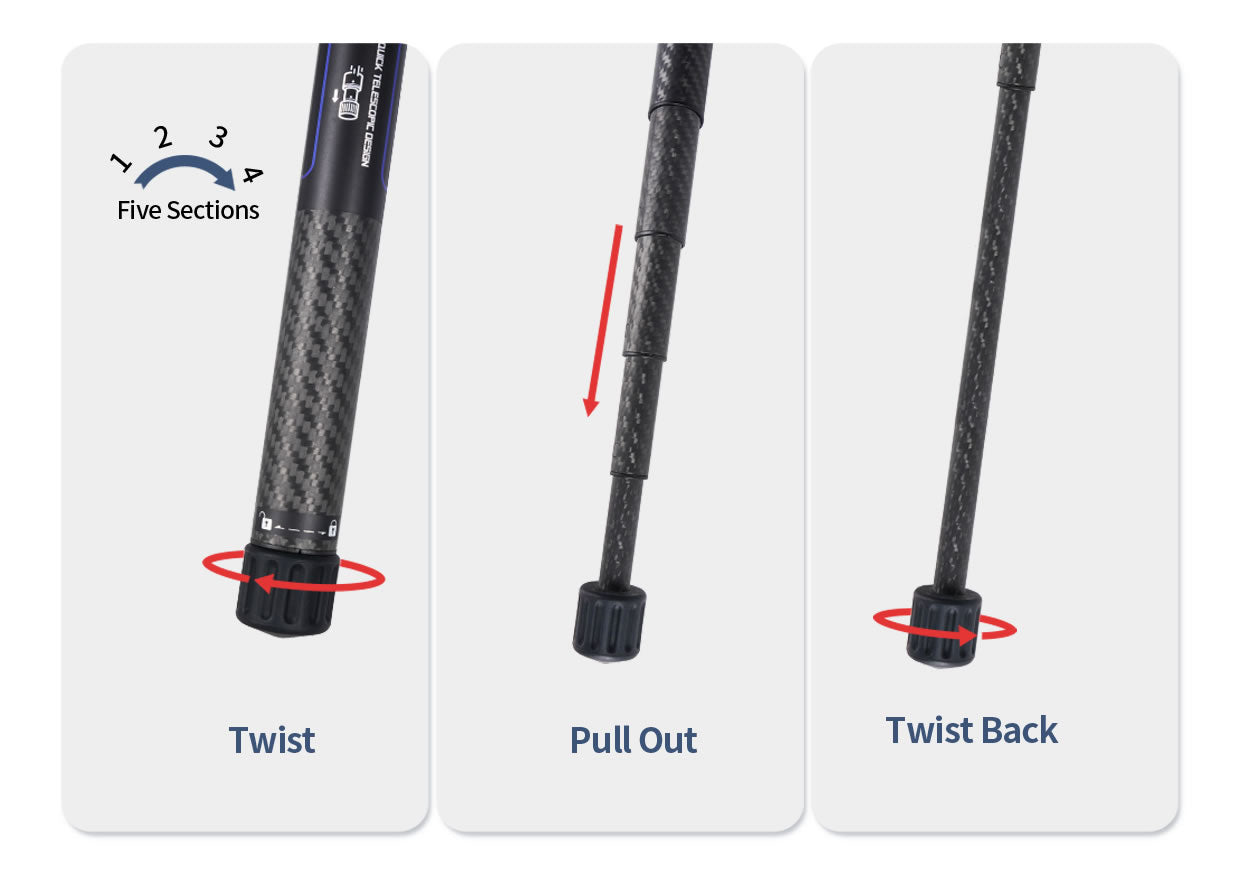 Detachable Center Column
Twist the upper part of the center column to get a short column section for ground-level shots.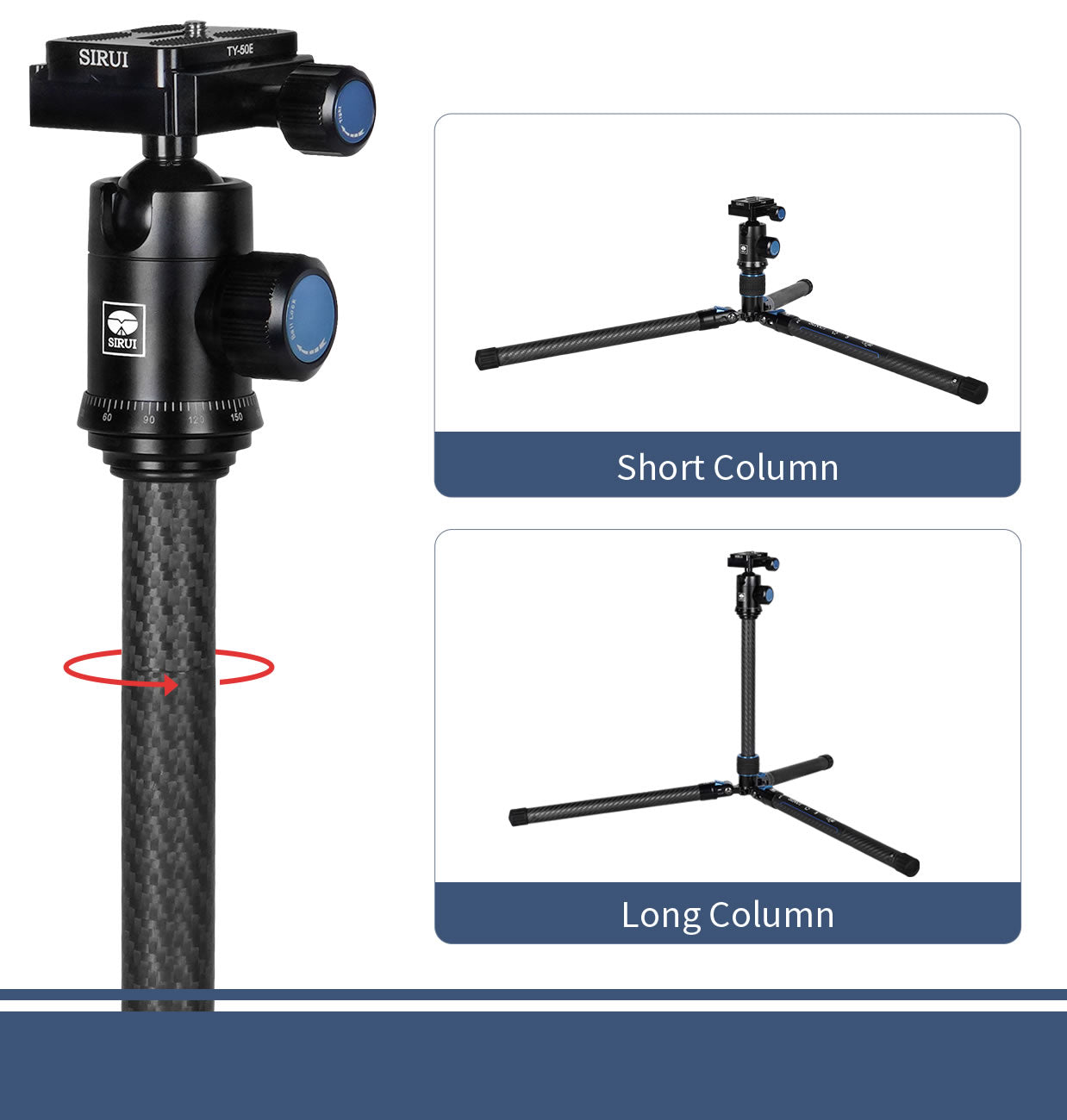 Flip the center column over for low-angle and macro shots.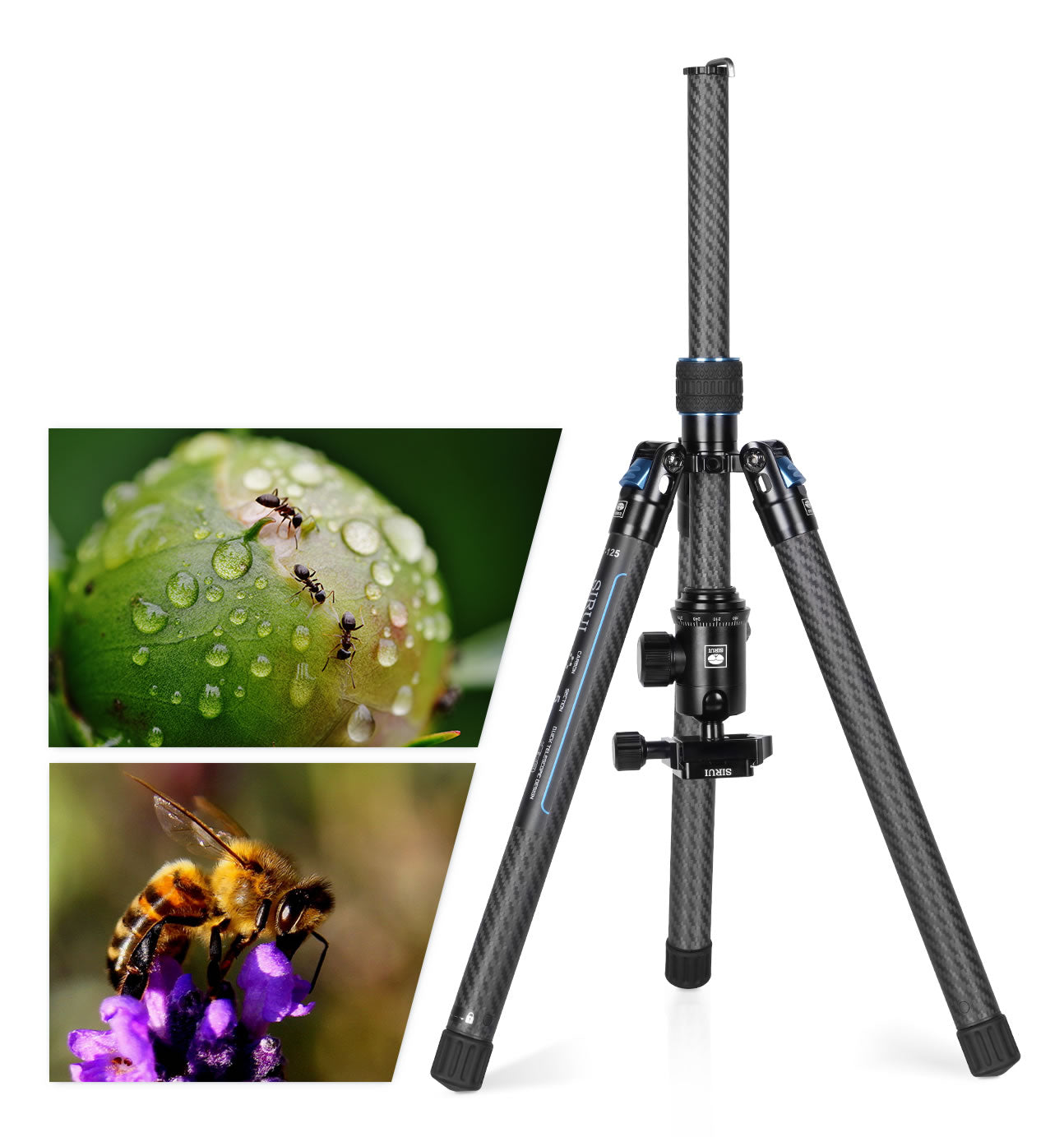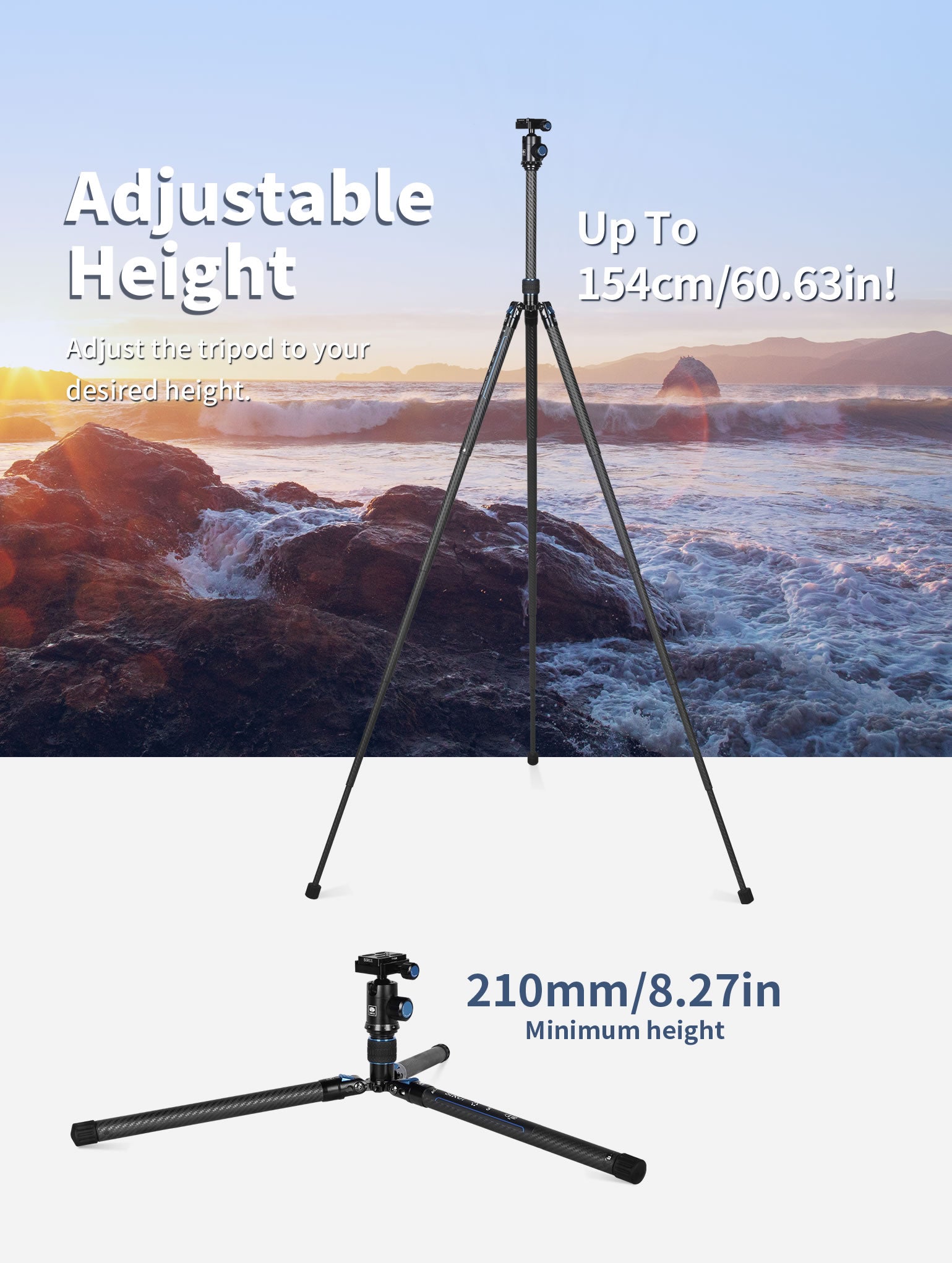 Rock-Steady Ball Head
Although lightweight, this ball head has a relatively large size and a strong locking force for secure camera mounting.
The base can be smoothly rotated by 360° to capture nice panoramic shots.