This lens covers a very practical zoom range from wide-angle to medium telephoto (28mm to 85mm), which greatly reduces the burden on filmmakers when going out filming.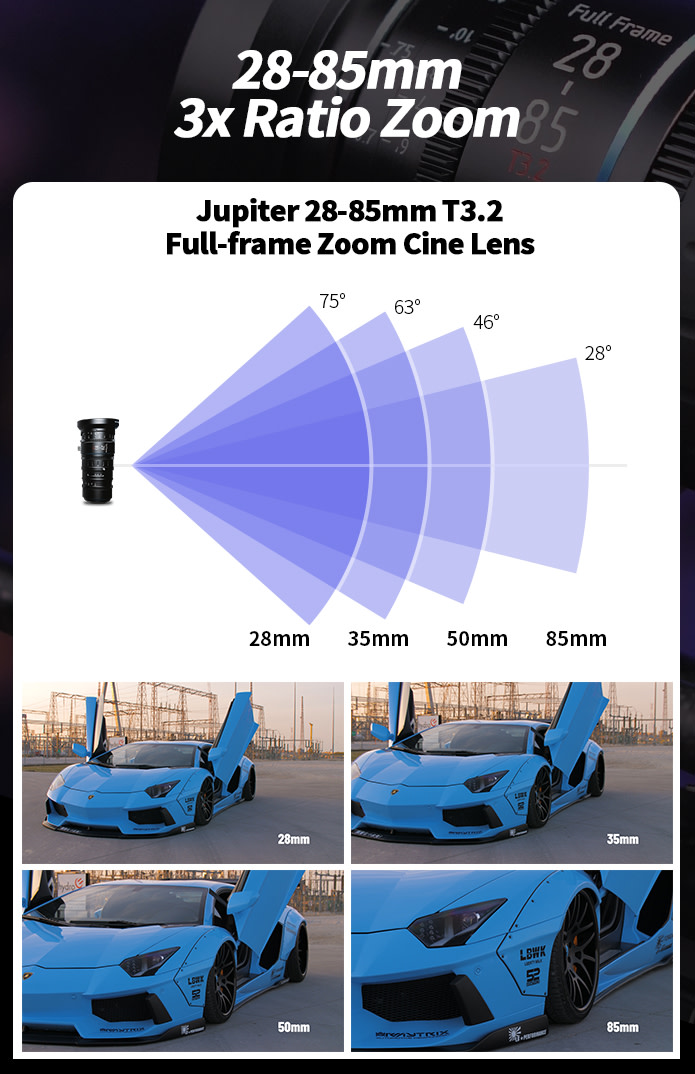 The focus remains unchanged throughout the zoom range, so the story will be consistent and attractive.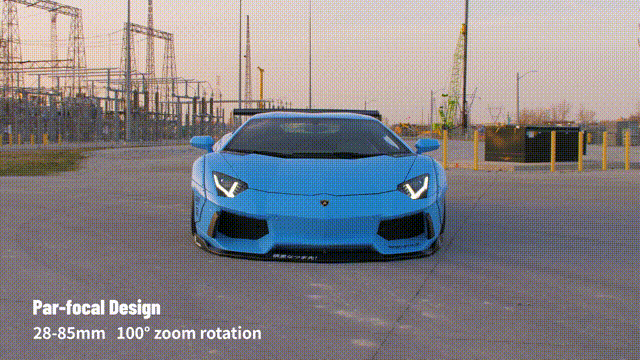 Covering full-frame and large-format sensors, this zoom can be used on many large cinema camera systems, such as RED V-Raptor, ARRI ALEXA Mini, Canon C500 Mark II, Sony FX9, Sony VENICE.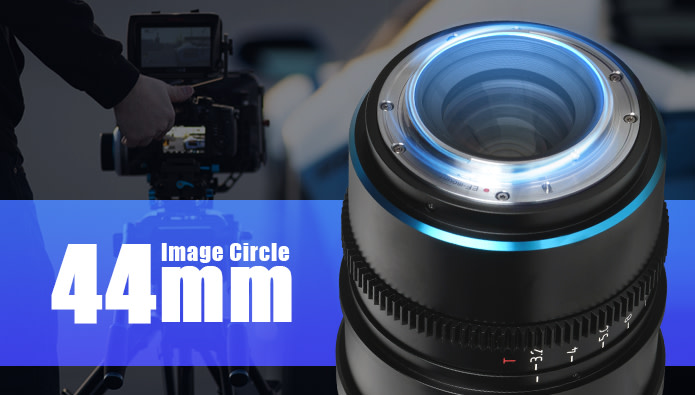 The image is sharp without being overly sharp, leaning more towards a soft vintage look. The transition is smooth and natural with some pleasing bokeh in the background. The 11-blade iris contributes to round and creamy bokeh, adding more eye-pleasing elements to the beautiful images.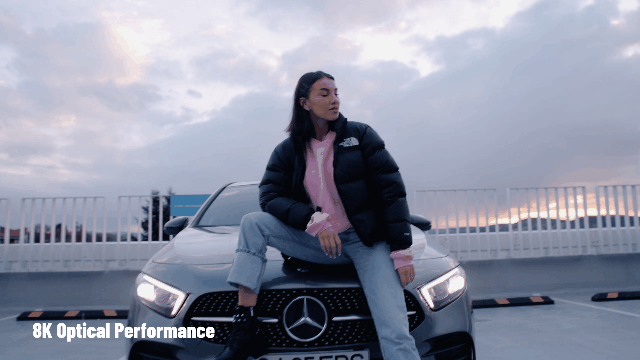 An aperture range of T3.2 to T22 is offered for precise exposure control. Thoughtful designs such as a step-less aperture ring, and identical 0.8mm pitch gears make this lens super nice to operate and use.

A long focus throw of 259° is designed for accurate and smooth focus pulling. The focus ring features a dual scale with both feet and meters, so the operator and the assistant can read the scale at the same time from different positions.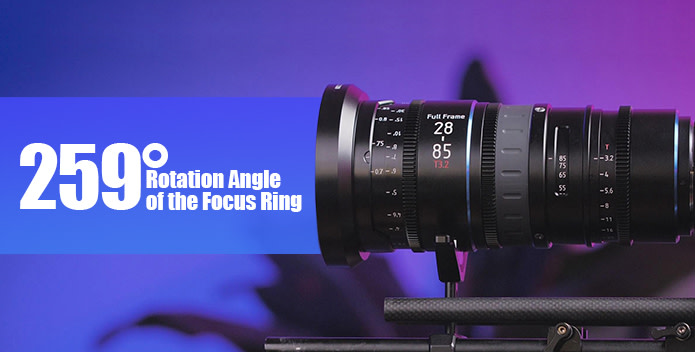 Focus breathing is well contained. No visible focus shift can be detected while changing focus.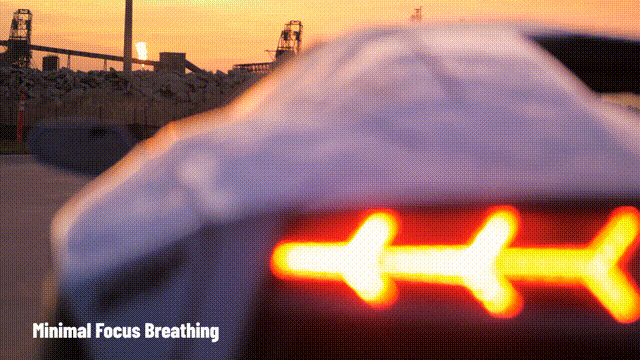 Weighs only 2.5kg with an all-metal body, this lens looks super solid and premium.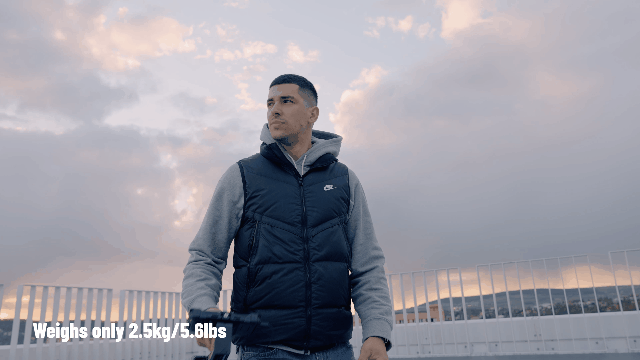 You can tell how serious the R&D is about their job from such details as a 1/4'' threaded hole, shims for back focus adjustment, etc. 


Come with the 28-85mm cine zoom is a specially designed hard case. Meets IP67 ratings with PP alloy construction, the hard case provides complete protection against extreme temperatures, water, dust, impact, etc.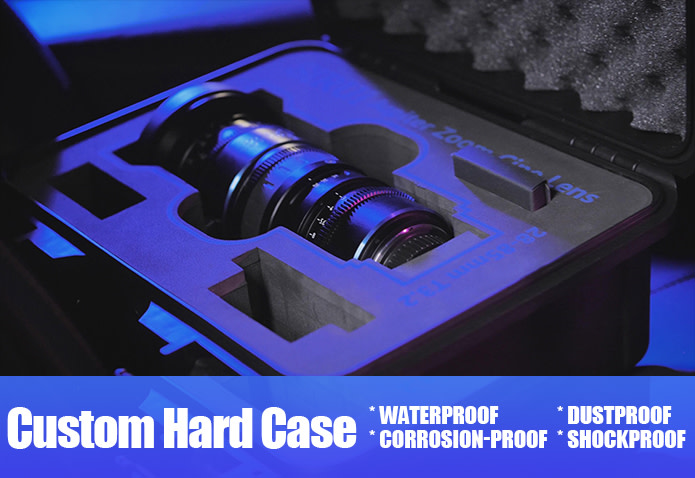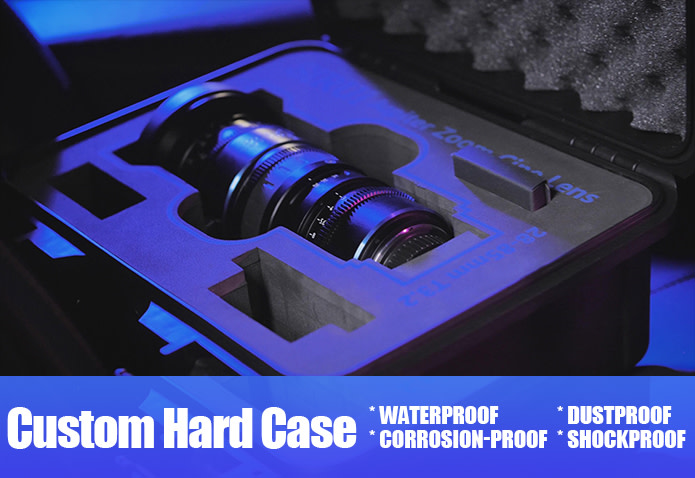 SIRUI Jupiter Series is available in native PL/EF mount, compatible with many professional cinema cameras on the market. E-mount and RF-mount adapters are offered for use on a wider range of popular full-frame mirrorless cameras.